Whether you are looking for Barcelona quotes to quench your Spanish wanderlust thirst or some epic Barcelona captions for Instagram to go with your photos from your recent trip, this city has been the source of inspiration for many that have sung praises, written poems and magical words, all coming out as beautiful quotes about Barcelona.
Barcelona, the capital of the Catalonia region and one of the most beautiful places in Spain and the most visited city in the country needs little introduction. Whether you are a football fan or you love travelling like me or you are into Gaudi's quirky architecture, all of us know and love this city for many reasons.
Not a surprise that I ended up staying for a week in the city when I had planned for a few days. From shopping to eating to stunning Instagram spots, there is something for everyone in Barcelona.
BEST BARCELONA QUOTES
Let's begin with the best and the famous Barcelona quotes shared by people that fell in love with the cheery nightlife, bustling markets, stunning medieval architecture and delicious food.
All of these have enticed creative artists, thinkers and writers to create beautiful quotes about Barcelona, some of which you can find below.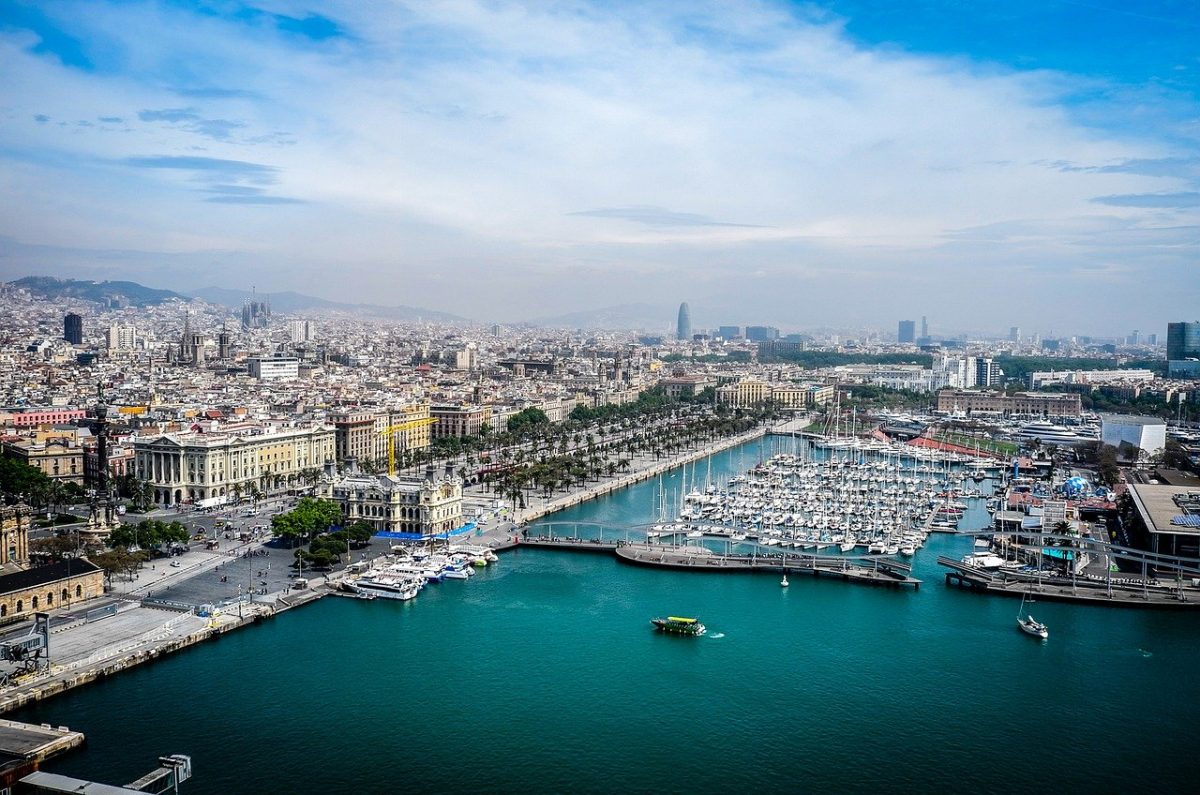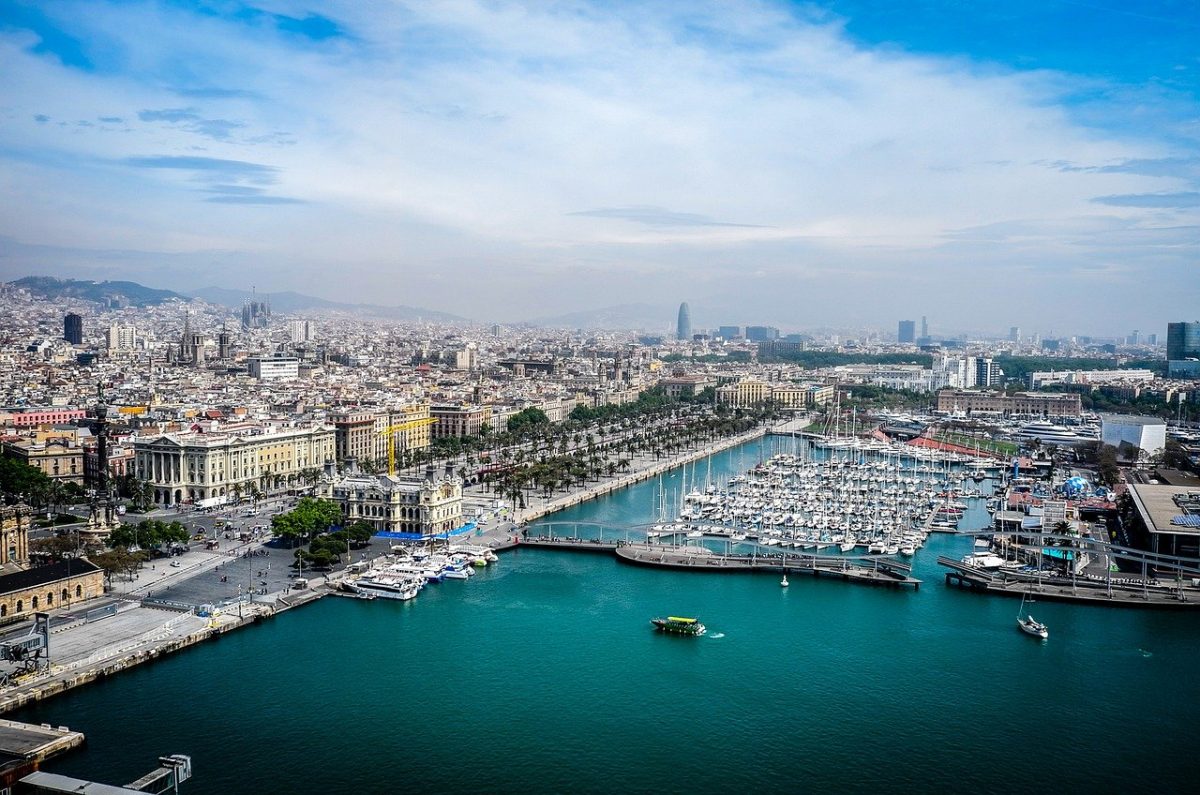 'Barcelona is a very old city in which you can feel the weight of history; it is haunted by history. You cannot walk around it without perceiving it.' – Carlos Ruiz Zafon
'Allow me to state here how much I love Barcelona, an admirable city, a city full of life, intense, a port open to the past and future.' – Le Corbusier
'Barcelona, archives of courtesy, shelter of the foreigners, hospital of the poor, father-land of the brave, the vengeance of the offended and pleasant correspondence of firm friendship, and in the site, and in beauty, unique.' – Miguel de Cervantes
'Barcelona is my life, and I do not plan to leave.' – Gerard Pique
'And Barcelona. You should see Barcelona. It is all still comic opera. First, it was the paradise of the crackpots and the romantic revolutionists. Now it is the paradise of the fake soldier. The soldiers who like to wear uniforms, who like to strut and swagger and wear red-and-black scarves. Who like everything about war except to fight. Valencia makes you sick and Barcelona makes you laugh.' – Ernest Hemingway
'Such a beautiful horizon, like a jewel in the sun, for you a will be a seagull of your beautiful ocean. The bells are ringing, open up your doors to the world.' – Barcelona
'Take me to Barcelona and I won't want to order sangria anywhere else in the world.'
'By day the old area of Barcelona is bustling, full of shouting, hammering, drilling and shutters being pulled up and down. You listen out for sounds. If you want a replacement gas cylinder you wait for the sound of the delivery man hitting a cylinder with a piece of metal in the street.' — Colm Tóibín
'Barcelona didn't try to live at the same pace as other global cities. It moved to the ticking of its own clock and everyone accepted it.' — Sarah Dayan
'Barcelona I still long to hold her once more, oh My boots of leather From Europe I gather you know, know Every time you have to go Shut my.' – George Ezra
'Sometimes I feel like I'm in Barcelona See anytime I hear this tune I just start drifting away And all I wanna do is go back Sometimes I feel like.' – Epsilon, D. Kay
'Barcelona – the centre of the wise, model of purity, quarry of Kings.' – Baltasar Gracian
'You feel like half of your life is a vacation when you go to these Barcelona music festivals and have all day to soundcheck or go to the pool.' -Hamilton Leithauser
BARCELONA TRAVEL QUOTES
Whether you have just one or two days or more, you should certainly add Barcelona to your Spain itinerary.
While more than three days would give you enough time to plan a few of the fantastic Barcelona day trips, you can enjoy the highlights and all of Antoni Gaudi's creations, the iconic architect of Catalonia known for his quirky, contemporary architectural designs.
Below are some of the amazing Barcelona quotes about travel that are perfect for Instagram captions too.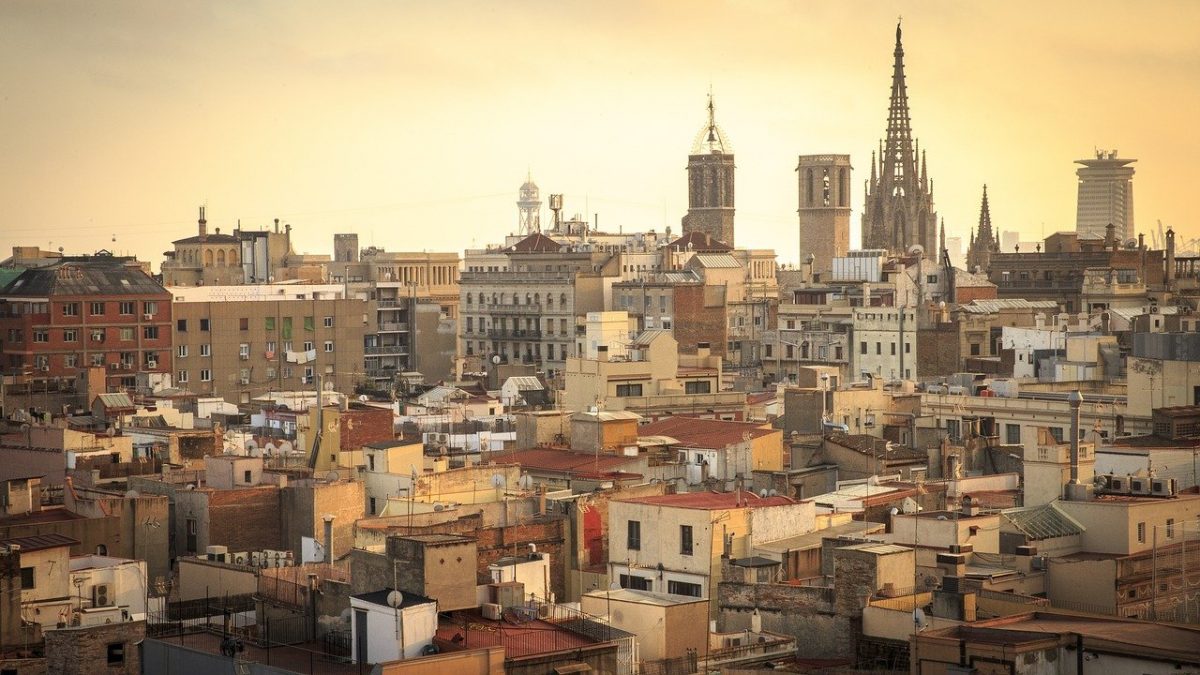 'We crossed spacious streets, with building resembling palaces, in La Rambla promenade; the shops were well illuminated and there were movement and life. I did not decide to go to sleep, even though I wished to, so I could rise early and contemplate, in daylight, this city, unknown to me: Barcelona, capital of Catalonia.' – Hans Christian Andersen
'To travel across Spain and finally to reach Barcelona is like drinking a respectable red wine and finishing up with a bottle of champagne.'— James A. Michener
From these Barcelona city quotes, we can imagine what it must have been to travel in those times, right?
'After a while, dawn tinged the sky with amber, and Barcelona woke up. We heard the distant bells from the basilica of Santa Maria del Mar, just emerging from the mist on the other side of the harbour.' – Carlos Ruiz Zafón
'Hey Chico, one more time I met him on a bus in Barcelona We kinda got to talkin' But he did all the talkin' I asked him what he did in.' – Machito & His Afro-Cubans
'You'd have a hard time finding anything better than Barcelona for food, as far as being a hub.' – Anthony Bourdain
'I went to have a look at the cathedral, a modern cathedral, and one of the most hideous buildings in the world.' – George Orwell
'Barcelona is one of the best cities in the world. I love it there.' – Meghan Markle
'He let herself be lulled by the perfume of the words and was soon lost among them, succumbing to the torrent of images and rhythms that oozed from the story of Ariadna's adventures and her descent into the depths of that enchanted Barcelona.' — Carlos Ruiz Zafón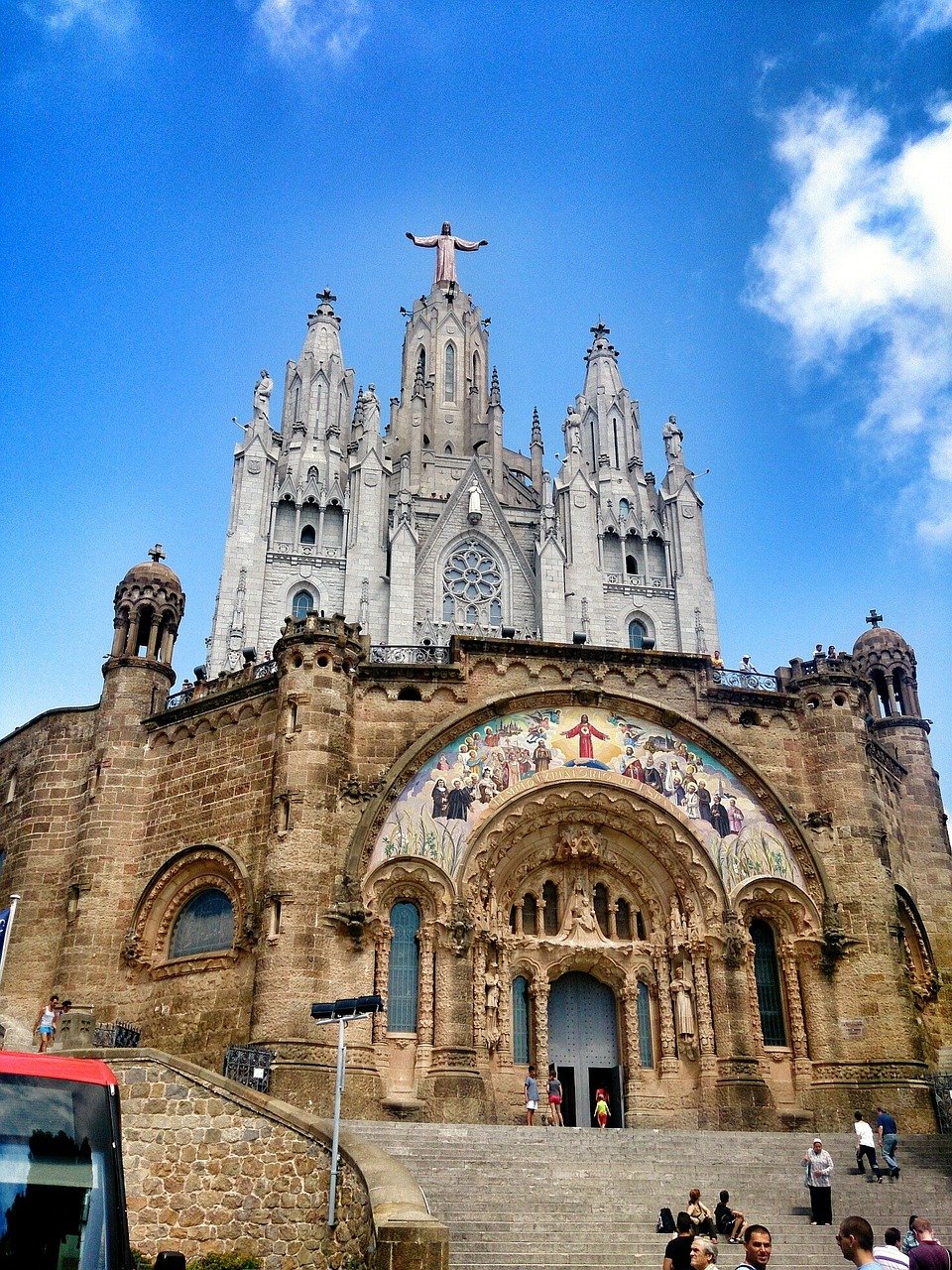 'There is life beyond Barcelona.' – Gerard Deulofeu
'He had no idea about the loving deeply part. Scarlet was the one love he'd had. They'd married the weekend after they discovered they both like sangria. He'd thought they were waltzing through life and it turned out she was line dancing.' — Jodi Thomas
'You can stop looking for your Spanish rose — you already found her.'
BARCELONA QUOTES ABOUT CULTURE
If you want to understand the culture, food, wine, traditions, history or architecture, you should these beautiful Barcelona quotes by locals and travelers that perfectly describe what to expect, the unique things about the city and how to enjoy and appreciate them.
'Spain is a fascinating mix of people, languages, culture and food, but if there is one drink all Spaniards share, it's a love of food and drink.' – Jose Andres
'At Barcelona, we had the pleasure of seeing the Fandango danced. It exceeds in wantonness all the dances I ever beheld. A good Fandango lady will stand five minutes in one spot, wriggling like a worm that has just been cut in two.' – Henry Swinburne
'Barcelona was a most illustrious city for its princes and most noble – its knights; its richness and great prosperities where known all over the world for being marvellous and vigorous, and therefore, exposed to envy.' – Lucio Marineo Suculo
'In Spain, the dead are more alive than the dead of any other country in the world.' – Federico Garcia Lorca
The haunting of history is ever-present in Barcelona. I see cities as organisms, as living creatures. To me, Madrid is a man and Barcelona is a woman. And it's a woman who's extremely vain. – Carlos Ruiz Zafon
'In Barcelona, things seem so different. For example, I know that it's traditionally the least Spanish city, but you'd never know they had a monarchy, coming here as a tourist – as opposed to the U.K., where the Queen is probably the best-known animal, vegetable and/or mineral when it comes to overseas visitors.' – Julie Burchill
'In Spain, the best way to keep a secret is to write a book.' – Manuel Azaña
'I first went to Barcelona in 1975 after university, and I stayed for three years. I learnt Catalan because that's what everyone speaks in the mountains. They speak English to foreigners, but what people say to each other is much more important than what they say to you.' – Colm Toibin
'I like what Barcelona is doing. This city almost perfectly combines its natural advantages with cultural attractions, IT parks and first-rate educational opportunities. The same applies to Dublin, which manages to achieve a blend of complexity, tolerance and artistry and makes a point of not devoting every part of the city to the tourism industry. Sometimes creativity also means forgoing short-term profits and simply saying no.' – Charles Landry
'Italy has great food and Barcelona has great energy.' – Stefon Harris
'The Cemetery of Forgotten Books is like the greatest, most fantastic library you could ever imagine. It's a labyrinth of books with tunnels, bridges, arches, secret sections – and it's hidden inside an old palace in the old city of Barcelona. -Carlos Ruiz Zafon
'Once, we built structures entirely from the most durable substances we knew: granite block, for instance. The results are still around today to admire, but we don't often emulate them, because quarrying, cutting, transporting, and fitting stone require patience we no longer possess. No one since the likes of Antoni Gaudí, who began Barcelona's yet-unfinished Sagrada Familia basilica in 1880, contemplates investing in construction that our great-great-grandchildren's grandchildren will complete 250 years hence. Nor, absent the availability of a few thousand slaves, is it cheap, especially compared to another Roman innovation: concrete.' — Alan Weisman
'Here in Barcelona, it's the architects who built the buildings that made the city iconic who are the objects of admiration – not a bunch of half-witted monarchs.' – Julie Burchill
'I don't understand people who travel purely gastronomically, who book a Michelin-starred restaurant three months in advance and suddenly find themselves in Copenhagen or Barcelona with a zeitgeist plate of snail porridge.' – Sue Perkins
'It appeared that even in Barcelona there were hardly any bullfights nowadays; for some reason, all the best matadors were Fascists.' – George Orwell
'Marseilles, Barcelona, Trieste, Istanbul – each romance the Mediterranean in its own fashion, mostly by embracing the sea in sweeping C-shaped bays that date back to antiquity.' – Andre Aciman
'Obviously, it gave me a chance to see Barcelona. I won't deny that. But I also had a chance to see something in another country in terms of recycling and reusing nuclear material.' – Ed Pastor
'Gaudí's primordial soup, Langdon thought, again startled by how perfectly the city of Barcelona dovetailed with Edmond's curiosity about the beginnings of life.' — Dan Brown
BARCELONA INSTAGRAM CAPTIONS
If you are looking for Barcelona quotes that are ideal as your photo captions, below Barcelona Instagram captions would be perfect. They talk about the gorgeous city and the experiences, which you may very well relate.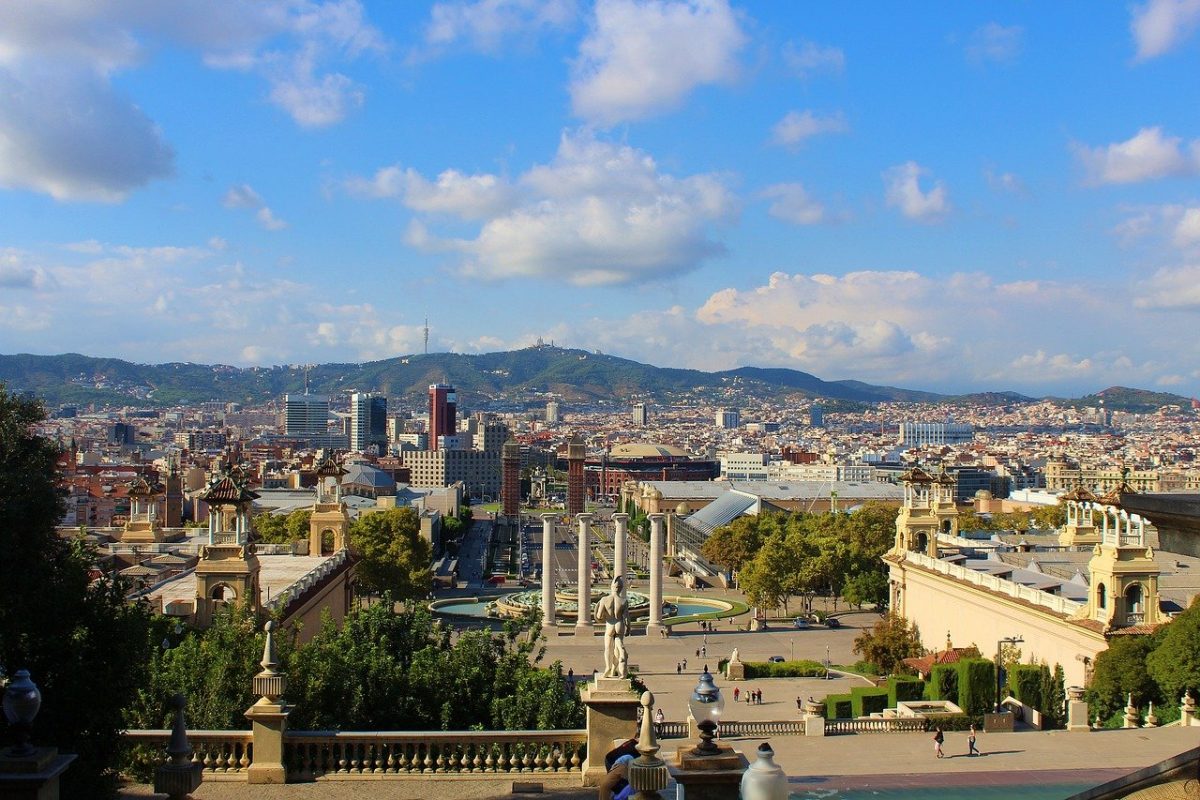 'But if there was no Barcelona why would you get out of bed in the morning?' – Ray Hudson
'There is no nightlife in Spain. They stay up late but they get up late. That is not nightlife. That is delaying the day.' – Ernest Hemingway
Who doesn't love the nightlife of Barcelona?
'After visiting, I totally understand why there are so many songs about Barcelona.'
'In the Sagrada Familia, everything is providential.' – Antoni Gaudi
'I need some jamón ibérico right now, please and thank you.'
'Watching the sunset over the Barcelona horizon never gets old.'
Some of these short Barcelona quotes are the best if you want fewer words as your captions for Instagram.
'Just living my best Cheetah Girls life here in Barcelona.'
'Barcelona is a great city and Spain is a great country to live in.' – Shakira
'Even the moon was embarrassed by the beauty of Barcelona.' – Andrew Barger
'In Spain, we mainly use red plum tomatoes, but it is always fun to experiment. Try using a mix of colors or substitute green tomatoes for plum next time you make a tomato dish.' – Jose Andres
'Come on, let's be free in Barcelona.'
'Barcelona is my home and I hope that I stay here for many years.' – Lionel Messi
'Deep in the pavements kicking through the streets, to wonder like Picasso in the Barcelona heat. Passion is the fashion, and life is poetry.' — The Cheetah Girls
'It is a little and beautiful city, situated near the seashore. Traders with merchandises come to it from all over: from Greece, Pisa, Alexandria, Holy Land, Africa and all its surroundings. ' – Benjamin De Tudela
'My sweet angel Barcelona, hide me safely, give me shelter in a dark place under assumed name through Catalonia, Lost and Rollin', Driftin' Loosely, No occupation, Barcelona, the last angel, Barcelona.' – The Rentals.
'Feeling on top of the world at Bunkers del Carmel.'
'Barcelona is a woman's town, women everywhere Barcelona is a woman's eyes, raven gipsy hair I got drunk in Barcelona and then she walked away from.' – Tom Russell Band
'Just close your eyes and let's pretend we're dancing in the street in Barcelona.' — Ed Sheeran
'Las Ramblas, I'll meet you. We'll dance around La Sagrada Familia, drinking sangría.'
'Reason why to drink wine: because sangria is practically a fruit salad, which makes it a health food.' – Unknown
'I just want to be in Barcelona, drinking sangria.'
'Life is so much sweeter in Barcelona.'
'I was in Barcelona for many years where I won a lot of things and achieved a lot of dreams. For these reasons, it holds a special place in my life.' – Ronaldinho
'Yet there are days when I feel that a certain brightness is tentatively returning to Barcelona as if between us all we'd driven it out but it had forgiven us in the end.' — Carlos Ruiz Zafón
'With her enchanting songs, her rare beauty, and clever tricks, this wild 'wanderess' ensnared my soul like a gipsy-thief and led me foolish and blind to where you find me now. The first time I saw her, fires were alight. It was a spicy night in Barcelona. The air was fragrant and free.' — Roman Payne
Some of these Barcelona sayings are taken from novels, where the city is the splendid venue for the stories to flow, the characters to take form and beautifully fall in love with the city.
'My husband and I like cities. We like to go to other cities. Madrid, Barcelona, Paris, London. We're not big beach people. We're the type that gets those books out and go to every museum. We are those people.' -Julie Halston
'I stopped because I went to Barcelona, where life was too exciting to write. – Colm Tóibín
'You're wrong about me because we can be friends if you let me try, now that you know how worthless I am. And you're wrong about Barcelona, too, because you may think you've seen everything, but I can guarantee that's not true. If you'll allow me, I can prove it to you.'— Carlos Ruiz Zafón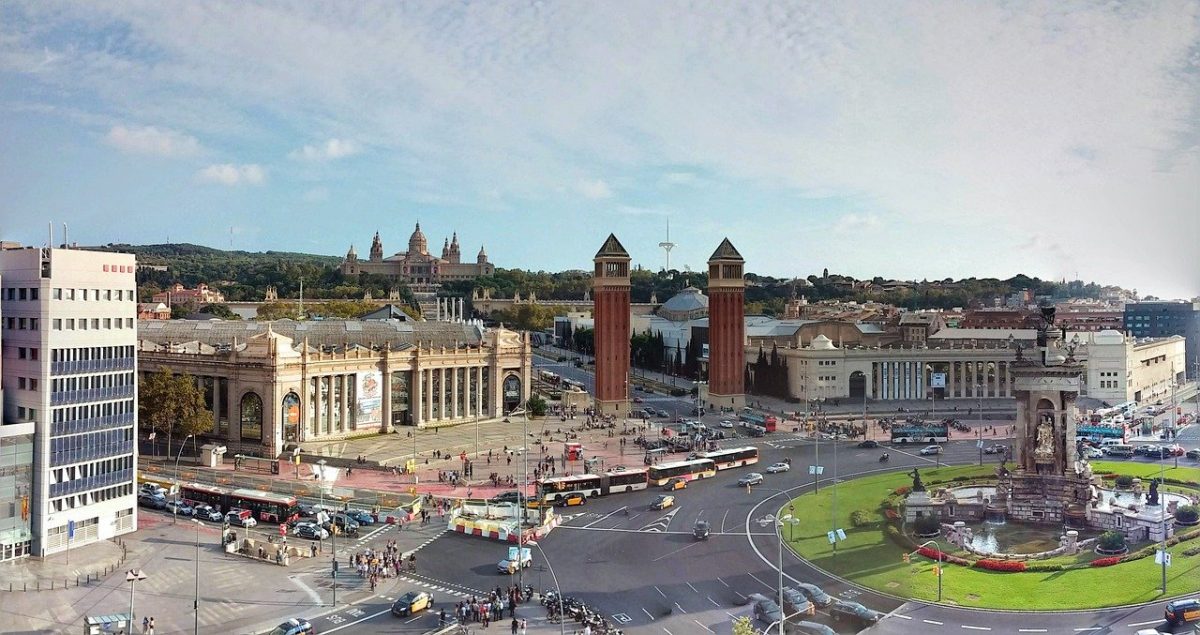 'Above all, I want to be happy, and in Barcelona, I'm happy.' – Neymar
'Life is full of problems, although life was wonderful in Barcelona in those days, and problems were called surprises.' — Roberto Bolaño
'It is too bad we could not have gone to Spain. There I am sure it would have been grand—even Barcelona. But these imitation Parises are frightful. Morbid. It makes one realize that 9/10 of humanity is moronic—just beast and plant. If the earth is theirs, then let them have it.'— Anaïs Nin
'Pass the sangria and paella, please.'
'The expiatory church of La Sagrada Família is made by the people and is mirrored in them. It is a work that is in the hands of God and the will of the people.' – Antoni Gaudi
'When I arrived in Barcelona, I was following a dream, but I now realize sometimes it's better to be content with what you have rather than follow a dream which nearly kills you.' – Zlatan Ibrahimovic
'I do not envisage going to Barcelona.' – Toni Kroos
FUNNY BARCELONA QUOTES
Below quotes about Barcelona are just hilarious that are excellent to add a bit of humour to your photo captions or just to get to know about the funny aspects of this city. Laugh it off with these funny Barcelona captions!
'I'd love to be popular in Barcelona. That sounds like a fun job.' – Bobby Heenan
'If you are in an aeroplane, how will you know if you are already in Barcelona? – Stick your hand out of the aeroplane's window. if it's hot, you might be in Africa, if it's cold, you might be in Russia. If you lose your watch, you are already in Barcelona.'
'New York City and Barcelona: Two places that might have more rooftop pools than people.'
My Gaudi, isn't Barcelona amazing?
'Barcelona Boner,-he was a Spanish chap and boned everything he could lay his hands on.' — Carolyn Sigler
'I once had a crazy drunken night in Barcelona. It was inspain.'
'Sangria counts as fruit right?'
'In Barcelona, there's a common prank where spicy peppers are hidden inside kiwi fruits, and then the 'victim' is tricked into eating them. Nobody expects the Spanish in-kiwi Sichuan.'
Getting to the top of Tibidabo is Spain in the butt!'
'I bought a surprisingly good pen in Barcelona. Nobody expects the Spanish ink precision.'
'Barcelona is a haunted house, Vargas. What happens is that you tourists never think of looking behind the curtain.' — Carlos Ruiz Zafón
BARCELONA PUNS AND SAYINGS
You can't end without some puns because they are in vogue all the time. Whether you want to make people giggle or smile or you are looking for some clever word plays, these Barcelona quotes are perfect pun captions for Instagram.
Got Gaudi?
'I heard there's a lot of cool architecture in Barcelona. But I thought it was pretty Gaudí.'
Feeling on tapas the world here in Barcelona.
'Don't know siesta, but I do fiesta.'
Figured I might as Guell Instagram this!
'I hate to Rambla on about Barcelona, but this place is amazing!'
'Let's give 'em something to tapas-bout.'
'Might as Guell head to Barcelona for the weekend!'
'It's been a tile since I've been to Barcelona, but I'm so happy to be back!'
'Channelling the Cheetah girls.'
'Barcelona is Gaudí's.'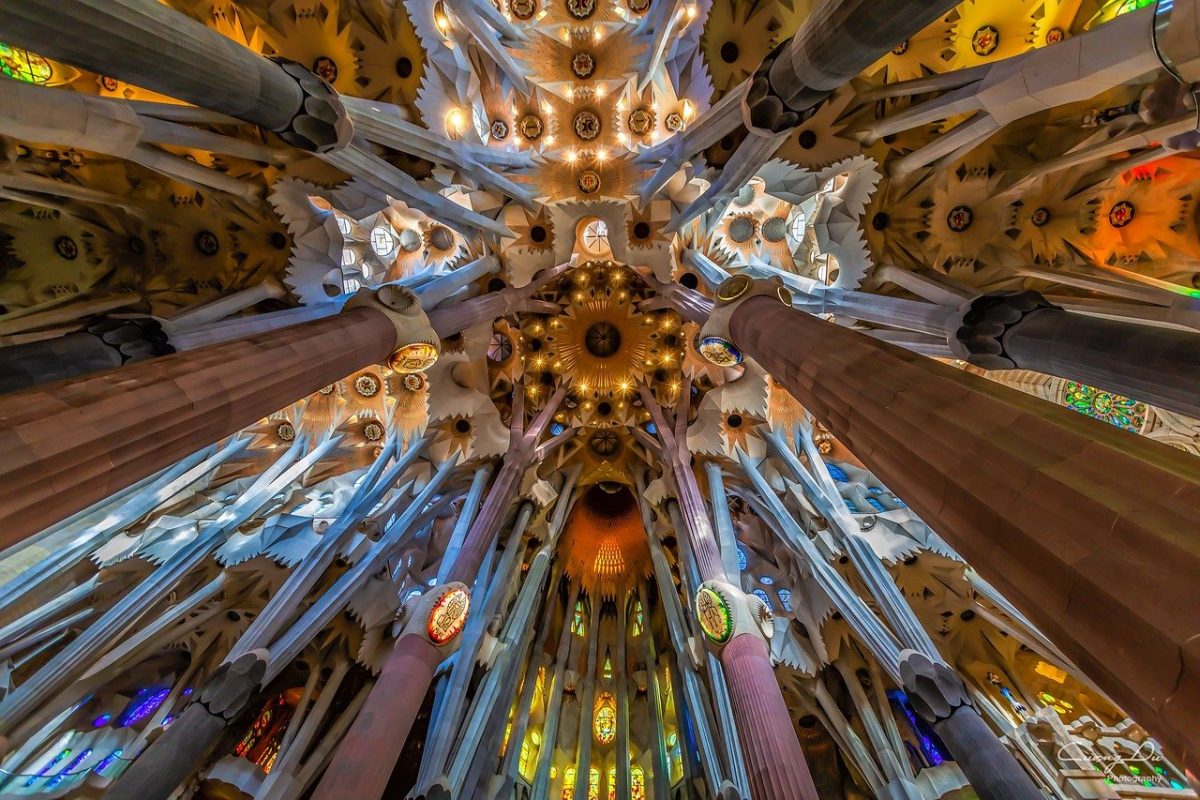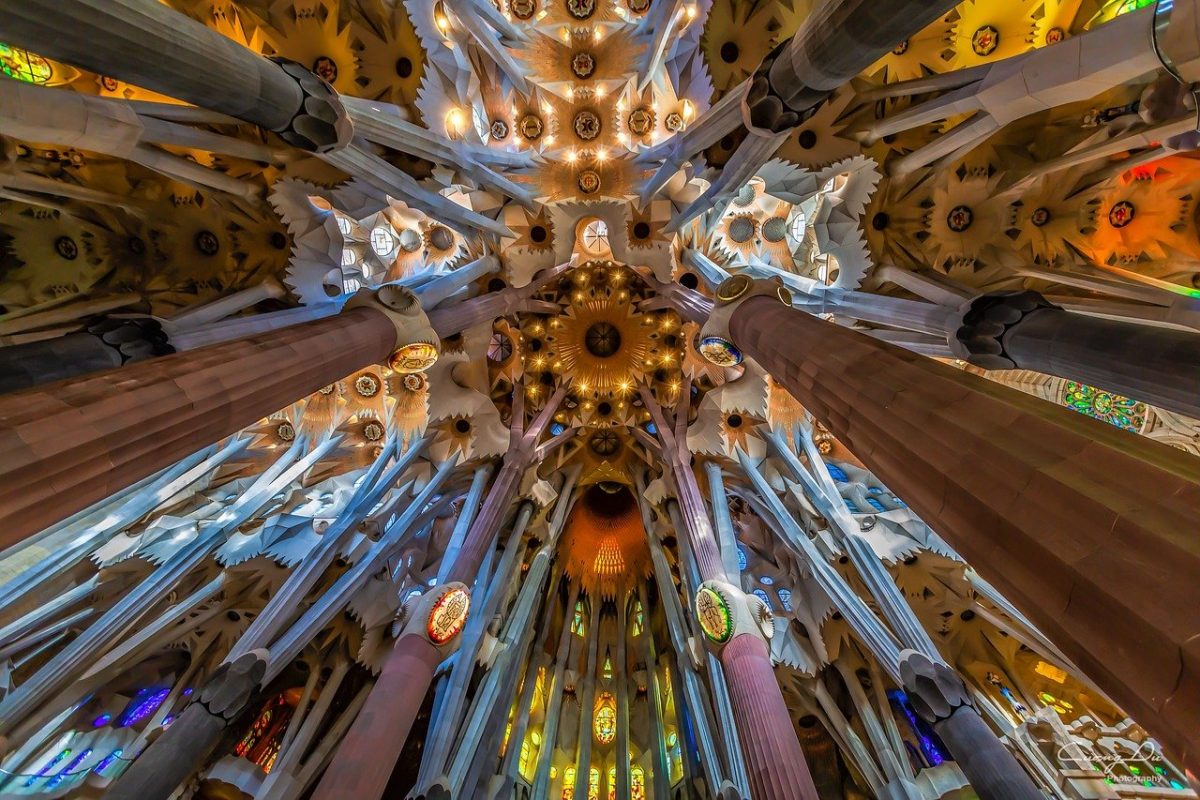 Below are some funny Sangria quotes for all the lovers of this Spanish drink.
'Save water, drink Sangria.'
'If life gives you bad wine, make sangria.'
'Let's go on sunset rides and drink sangria all summer.'
Gaudi, I could use another sangria
That's it about the most amazing Barcelona quotes that I hope you enjoyed. I guess you got to know about this city a bit more or brought you back the nostalgic memories or may even inspire you to plan another trip!
Have you got more quotes about Barcelona or Barcelona sayings that you want to share? Let me know in the comments below!
If you enjoy quotes, also check out these:
Save Barcelona quotes to read later