If you are looking for the best quotes about Berlin, you are in the right place. If you love quotes, you will enjoy these quotes about Berlin, the capital of Germany, which is one of the most beautiful cities in Europe.
Berlin, known for its rich history, architecture, museums, splendid nightlife, lots of Beer gardens, public parks, and what not – something for everyone, is one of the most visited cities in Germany, and is not like a typical capital city at all.
Through these amazing quotes about Berlin travel, Berlin Instagram captions, Berlin quotes about history, food, and historical quotes about Berlin wall, get ready to virtually travel to one of the liveliest cities in the world.
BEST QUOTES ABOUT BERLIN
Below are some of the best quotes about Berlin which are also quite popular.
'Berlin is the newest city I have come across. Even Chicago would appear old and gray in comparison.' – Mark Twain
'Berlin, the greatest cultural extravaganza that one could imagine.' — David Bowie
'The best thing about Berlin was that I got to be surrounded by people who pursue their ideas for themselves.' – Agnes Obel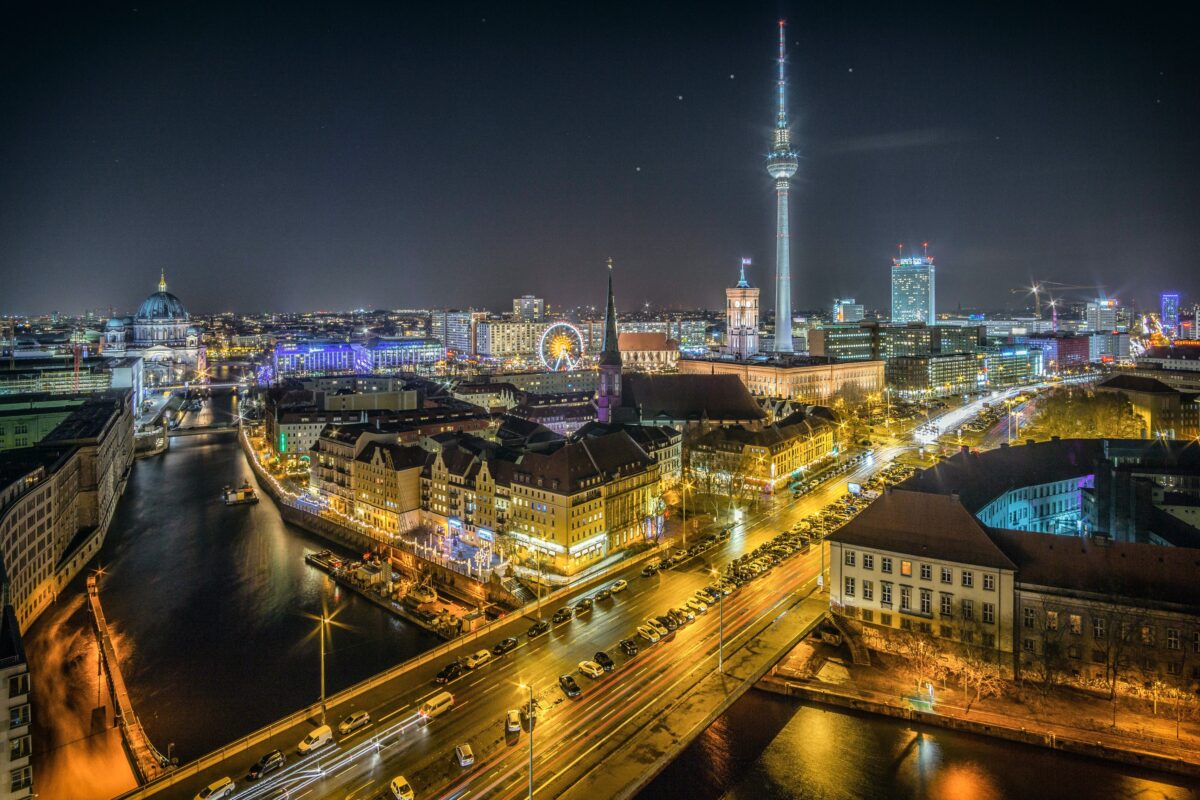 'Berlin is a pulsing, exciting city with so many varied and distinctive neighborhoods, iconic history all around, great food at all levels and from every corner of the world. An excellent place to set up camp and make a great record.' – R.E.M
'No matter what happens to me and my career in the future, Berlin is always going to be my hometown.' – Alexandra Maria Lara
'Berlin would be a great place to have no cell phone, I think. Especially if you were able to live in a central location.' – Alex Ebert
BERLIN INSTAGRAM CAPTIONS
Find some perfect Berlin quotes for Instagram below.
'You are crazy, my child. You must go to Berlin.' – Franz von Suppe
'And of course, I like Berlin a lot. It's such an interesting city.' – Daniel Libeskind
Hallo Berlin!
'I still keep a suitcase in Berlin.' – Marlene Dietrich
BERLIN TRAVEL QUOTES
Berlin is one of the best cities in Europe no matter how many days you intend to spend because you will never get bored here and there is something on the cards for everyone – from solo travelers to people travelling with their families and kids.
Below are some of the best quotes about Berlin travel, which are great captions for Instagram too.
'Love the sight and love the sound, I wish that I could stick around Berlin.' – Kirsty MacColl
'I feel very fragile cycling in London, whereas in Berlin there are proper cycle paths everywhere.' – Gavin Esler
'The Berliners are unfriendly and reckless, gruff, and bossy. Berlin is odious, noisy, dirty, and grey; roadworks and congested streets wherever you go – but I'm sorry for everyone who does not stay here.' – Anneliese Bödecker
'I live between Barcelona and Berlin. Staying in Spain over the winter and Berlin for spring and summer is an ideal combination.' – Daniel Bruhl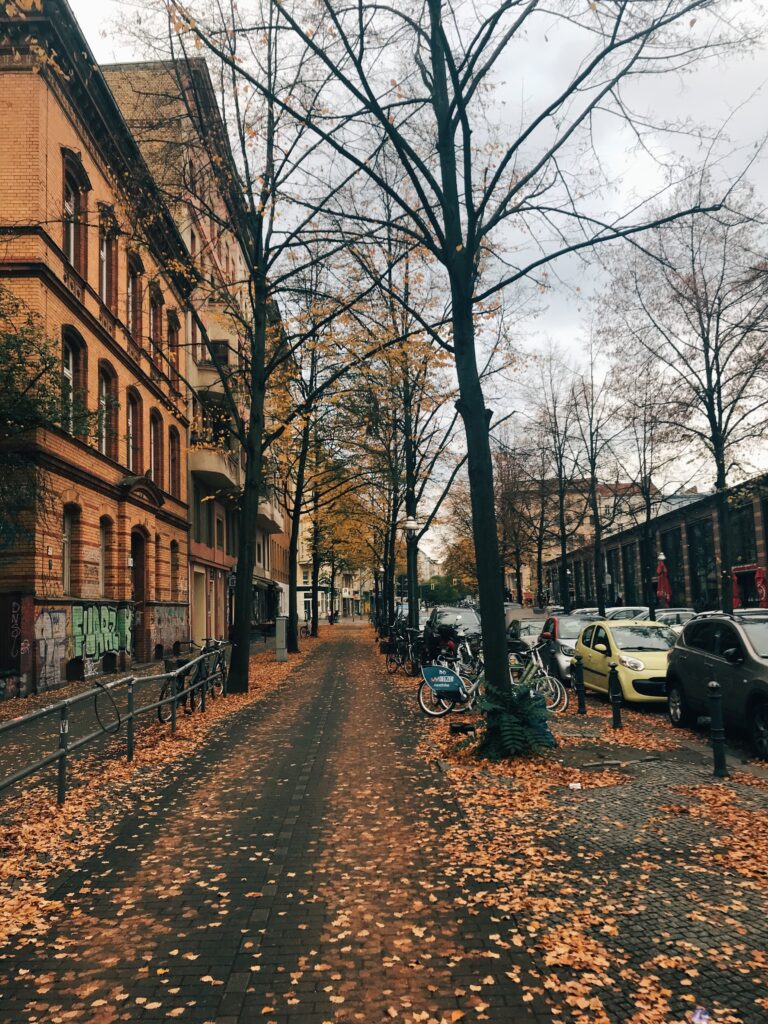 'Some people go to Berlin to get more cutting edge; I went and started wearing lederhosen and going to visit baroque palaces.' – Rufus Wainwright
'My time in Weimar Berlin was the most elegant in my life. I would have parties for a hundred people – writers, scientists, artists.' – Eva Zeisel
'I like museums in Berlin a lot, especially in the eastern part. They're extraordinarily good.' – Elliott Erwitt
'Berlin is like being abroad in Germany. It's German, but not provincial.' -Claudia Schiffer
'Berlin is a city condemned forever to becoming and never to being.' –Karl Scheffler
'Taking trains and trams in Berlin, I noticed people reading. Books, I mean – not pocket-size devices that bleep as if censorious, on which even Shakespeare scans like a spreadsheet.' – Joshua Cohen
'There is something about the name Berlin that evokes an image of men in hats and long coats standing under streetlamps on rainy nights.' – Erik Larson
'I liked Germany; I'm not into Berlin, it's too huge and empty and imposing, but Munich was good.' – Graham Coxon
'Berlin is a city of leafy boulevards, grand Neoclassical buildings, world-class art, glitzy shopping arcades, and funky graffitied neighborhoods with gourmet street food. It's big and bombastic – the showcase city of kings and kaisers, of the Fuhrer and 21st-century commerce.' – Rick Steves
'To me, Berlin is as much a conceit as a reality. Why? Because the city is forever in the process of becoming, never being, and so lives more powerfully in the imagination.' – Rory MacLean
'Beyond its tangible sights and its enthralling history, Berlin is simply a pleasurable place to hang out. A recent mayor called it "poor but sexy" – a slogan that became a hit on local T-shirts. Berlin is captivating, lively, fun-loving – and easy on the budget. The city vibrates with an anything's possible buzz. It's a magnet for young expats from around the world who want to live in a dynamic and trendy city, but can't afford London rents. Entire neighborhoods have been overtaken by Americans, Brits, and Aussies – many of whom get by just fine without ever bothering to learn German.' – Rick Steves
'What I discovered in Berlin was this immense freedom because it felt like you could start any kind of project and nobody would care and that's what I sort of adopted to my own.' – Agnes Obel
'Everyone who does not live in Berlin lives in Brooklyn now.' ― Don DeLillo
'In Berlin, I worked from home, where the only other women sat sedately on my bookshelves. They were good company, it has to be said, but a little quiet.' – Luisa Weiss
'I stayed in Miami and New York until I was about nine, and then we moved to India and stayed there for about four years and eventually moved to Berlin. It was definitely a cultural experience to its fullest, and I absorbed a lot. I don't regret any of it.' – Amber Mark
'In Zurich, in a cafe overlooking the Limmat, I ate butter-drenched white asparagus pulled from the ground that morning; it had the aftertaste of champagne. I've been able to appreciate epic meals in San Francisco, New Orleans, Berlin, Paris, Las Vegas.' – J. R. Moehringer
'When I did go back to visit Berlin, always at Christmastime, the trips were too short and too rushed. I'd haunt old neighborhoods whose streets I knew as well as the back of my hand and go looking around curiously in new ones, marveling at how the city managed to be so familiar and so foreign to me at the same time. In one half of the city, it sometimes felt like I had never left. In the other half, a whole new world lay waiting to be discovered. The new Berlin, the one that had Mitte at its center and not Charlottenburg, was a place I didn't really know and certainly didn't recognize, its old apartment buildings sharing space with shiny new developments, fancy boutiques, and studiously hip coffee bars. It was strange to realize that there was a new generation of people in Berlin now whose concept of the city, their city, was entirely different than mine. I was relieved when I visited my mother and saw the newspaper stores, sausage stands, and Italian restaurants in her neighborhood that had never closed had never been replacing by anything else.' – Luisa Weiss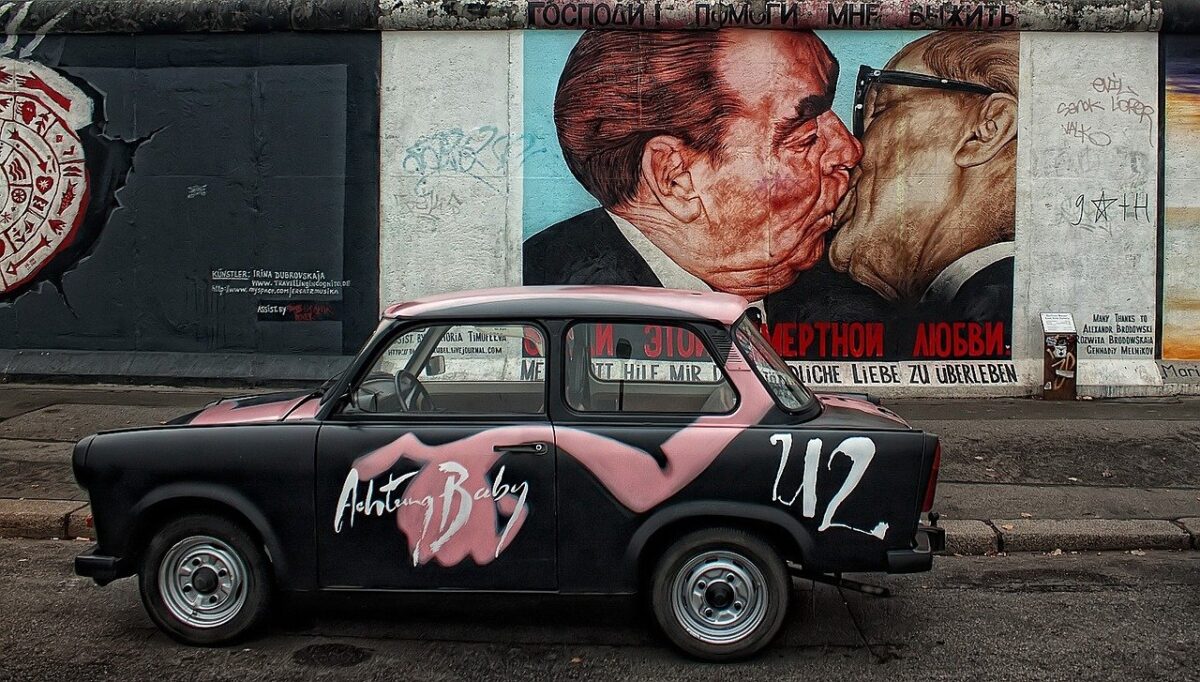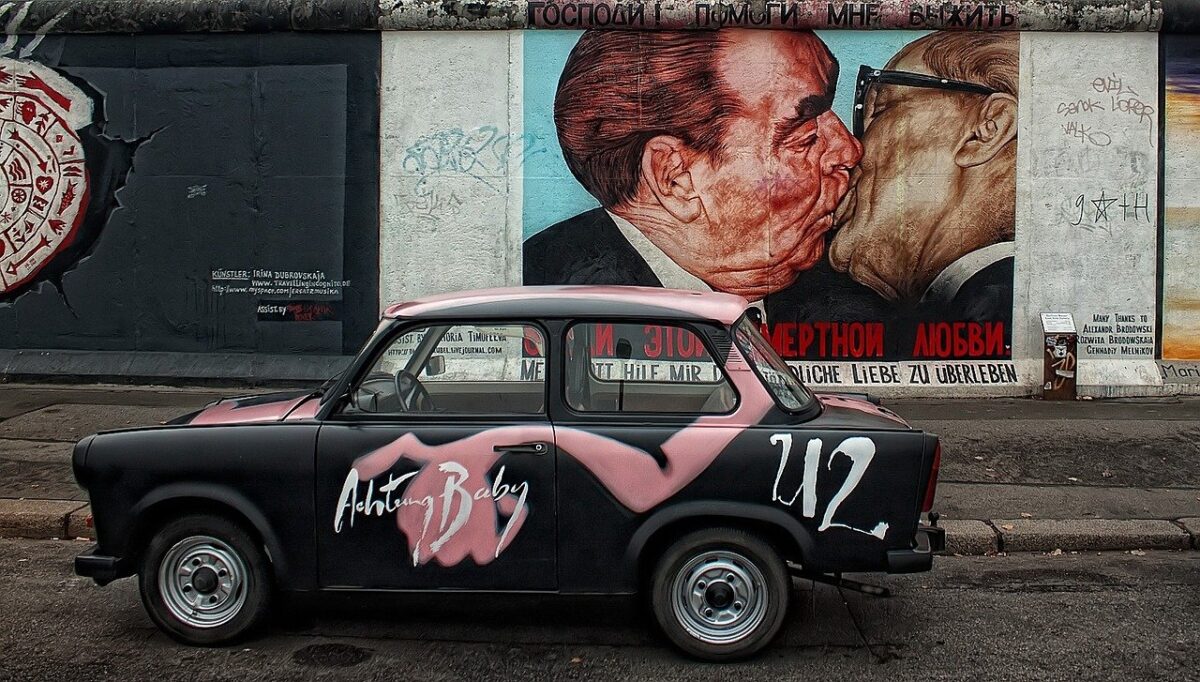 'Berlin lacks everything that makes a bit city. It has no financial district like Manhattan or London, no venerable, centuries-old cathedral-like Cologne or Paris, no notorious nightlife district like Hamburg. Even Berline's 'Eiffel Tower' – the aforementioned Radio Tower – is merely a modest copy of the Paris original.' – Peter Schneider
'When natives of New York, Tel Aviv, or Rome ask me where I'm from and I allude to Berlin, their eyes instantly light up with curiosity, not to say enthusiasm. Without the slightest hesitation, they'll go on to tell me about their most recent or upcoming trip to Berlin – yet won't be able to tell me why they have fallen in love with this city of all paces. They may bring up the ritual word "beautiful," but it doesn't really capture what it is that attracts them to the city. Mention the name of any other, far more beautiful European city and you won't get the same reaction.' – Peter Schneider
'When I think about the most exotic, beautiful places, Porto is at the front of my mind. It's incredible, man. You have an idea of what Europe is like as an American, and people talk about Paris, Berlin, and Stockholm, which are all great, but it wasn't until I went to Porto that I felt that idea of this exotic, beautiful, timeless place.' – Kevin Morby
'My first visit to West Berlin was in February 1983. The drive through East Berlin, the fact that West Berlin was surrounded by a wall that was more than 100 miles long – the absurdity and intensity of it really knocked me out.' – Henry Rollins
QUOTES ABOUT BERLIN CULTURE & HISTORY
Below are some of the best quotes about Berlin that showcase its rich history, its role in shaping the conditions of the country, the unique cosmopolitan culture in the city that draws many people.
You will also find interesting and famous history quotes about Berlin, including some famous berlin wall quotes and most famous presidential quotes about Berlin.
'It isn't all that easy to answer the question of why, for some time now, Berlin has been one of the most popular cities in the world. It's not on account of its beauty, for Berlin is not beautiful; Berlin is the Cinderella of European capitals.
'Berlin is all about volatility. Its identity is based not on stability but on change.' – Rory MacLean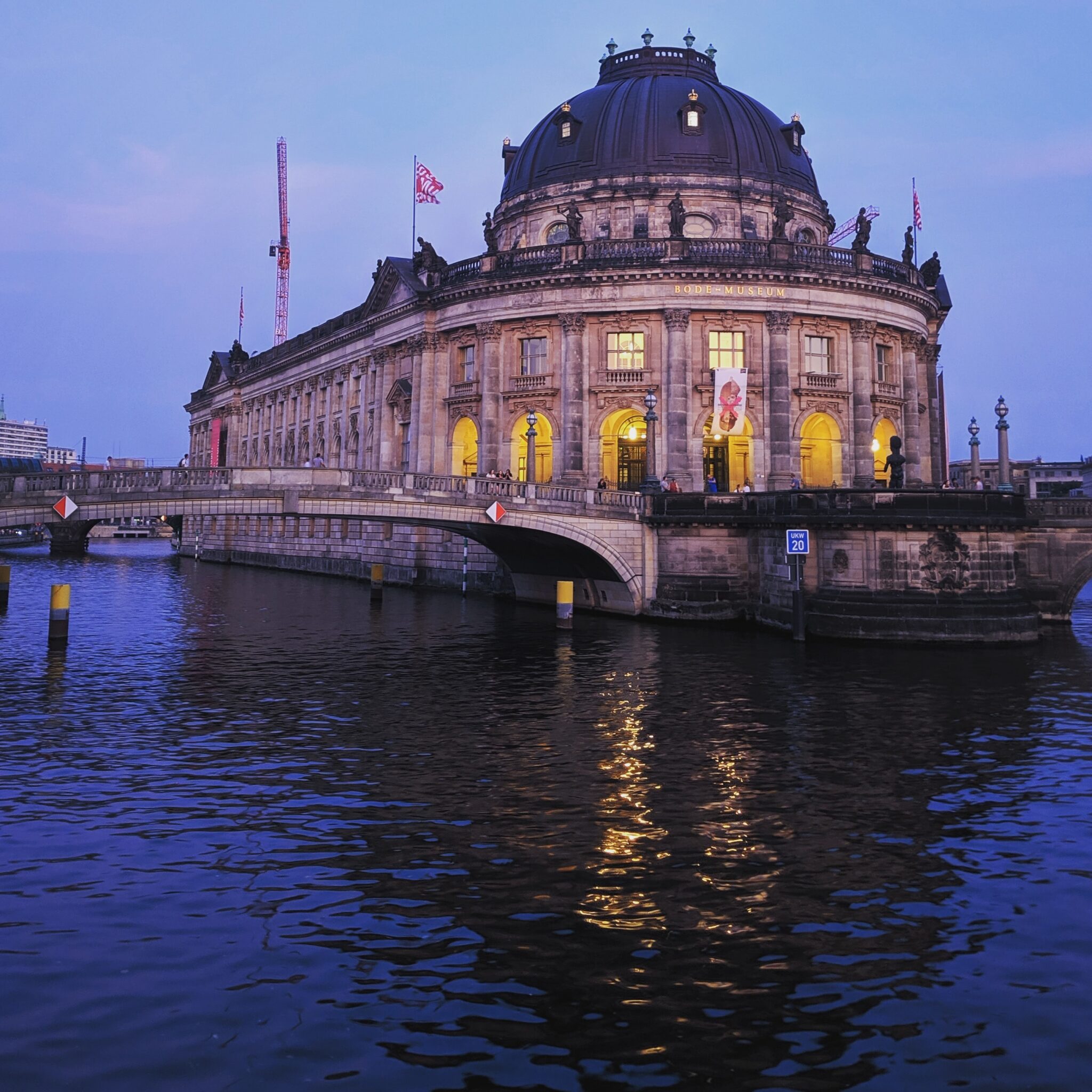 'The future is going to happen in Toronto or Berlin or Bengaluru and not necessarily in the Valley.' – David Cohen
'Berlin combines the culture of New York, the traffic system of Tokyo, the nature of Seattle, and the historical treasures of, well, Berlin.' — Hiroshi Montomura
'I remember when the Berlin Wall fell and suddenly intractable problems get solved.' – Lucy Walker
'The fall of the Berlin Wall makes for nice pictures. But it all started in the shipyards.' – Lech Walesa
'I think graffiti is part of Berlin culture. You think about what the Berlin wall meant and how visible that was in everyone's life. How it was a part of their very identity.' – Ian Bremmer
'Paris certainly needs to promote itself. Although still the most visited city in the world, it has fallen behind London and Berlin in terms of cool.' – Janine di Giovanni
'Donated by Japan, cherry blossoms grace the paths where a wall once stood in Berlin. Walls divide. Flowers unite.' ― Khang Kijarro Nguyen
'Nobody had forgotten anything here. In Berlin, you had to wrestle with the past, you had to build on the ruins, inside them. It wasn't like America where we scraped the earth clean, thinking we could start again every time.' ― Janet Fitch
'People of Berlin, people of the world, this is our moment. This is our time.' – Barack Obama
'It's a different outlook, and one that I understand. When you are a former member of the Warsaw Pact, when you have lived behind the Berlin Wall, when you have experienced the communist systems that existed in these countries, for them, the West represents hope.' – Jean-Pierre Raffarin
'The particular feature of Berlin – well, all you need to do is look at the map: the geographical position of the city right in the heart of Europe, and the separation of the most powerful two blocs we've ever had in history, which went all the way through Germany.' – Markus Wolf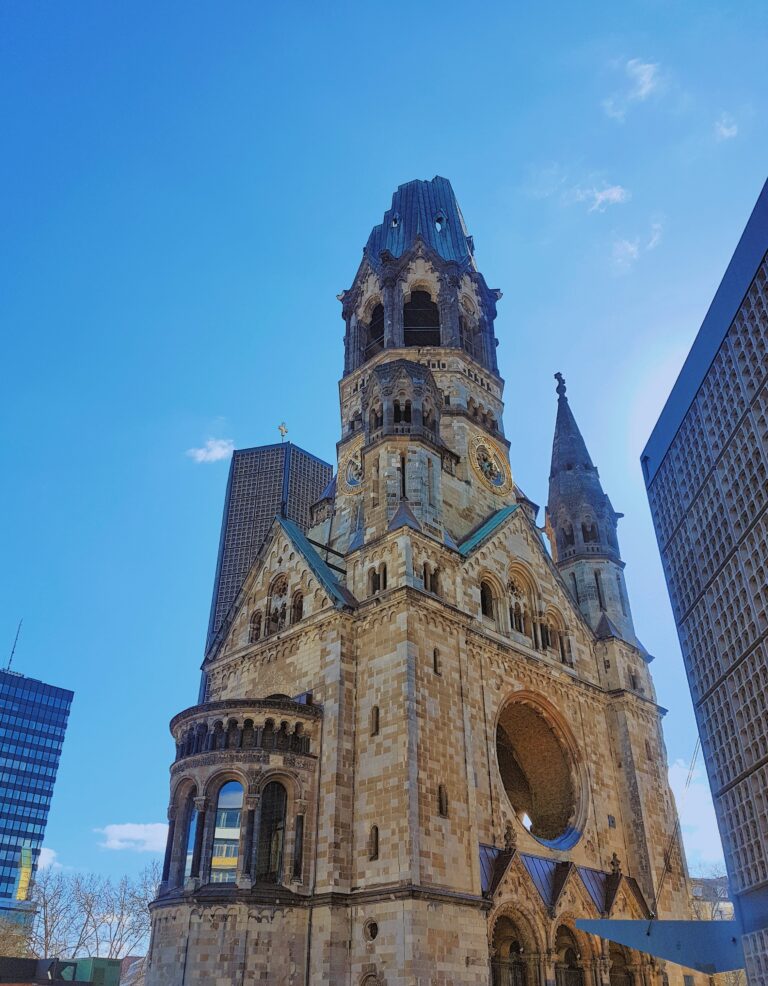 'It's always the small people who change things. It's never the politicians or the big guys. I mean, who pulled down the Berlin Wall? It was all the people in the streets. The specialists didn't have a clue the day before.' – Luc Besson
'When the Berlin Wall came down the Americans cried, 'Victory,' and walked off the field.' – Paul Keating
'These handkerchief gardens are a traditional German solution to apartment dwellers' yearning for a tool shed and a vegetable garden. They make a patchwork of green in odd corners of urban land, along train lines or canals or, as here, in the lee of the Wall.'
'My father is German; my mother is African-American. Growing up, I visited my grandparents in Berlin a lot. I would not see any other person of color for three weeks. People would stare. They would say things like, 'Oh, you look like chocolate – I want to eat you up!' – Zazie Beetz
'The Berlin Wall wasn't the only barrier to fall after the collapse of the Soviet Union and the end of the Cold War. Traditional barriers to the flow of money, trade, people and ideas also fell.' – Fareed Zakaria
Gazing out from a roof deck here, you won't see anything like the domes of Rome, the zinc roofs of Paris, or the architectural canyons of New York. There is nothing spectacular, in any way exciting – or even atrocious – about the view. What unfolds before the viewer is a homogenous cityscape of four-to-six-story buildings whose red pitched roofs didn't originally come equipped with penthouses or sumptuous roof decks. It was only thirty years ago, not long before the fall of the Wall, that West Berliners discovered that life above the city's chestnut and linden trees was significantly better than life in their shadow. Tentatively, they began to carve windows and terraces into the roofs. This is where they now dwell, at a modest height, between the occasional hotel and office high-rise, whose architecture, on the whole, seems to have been inspired by a shoebox stood on its end.' – Peter Schneider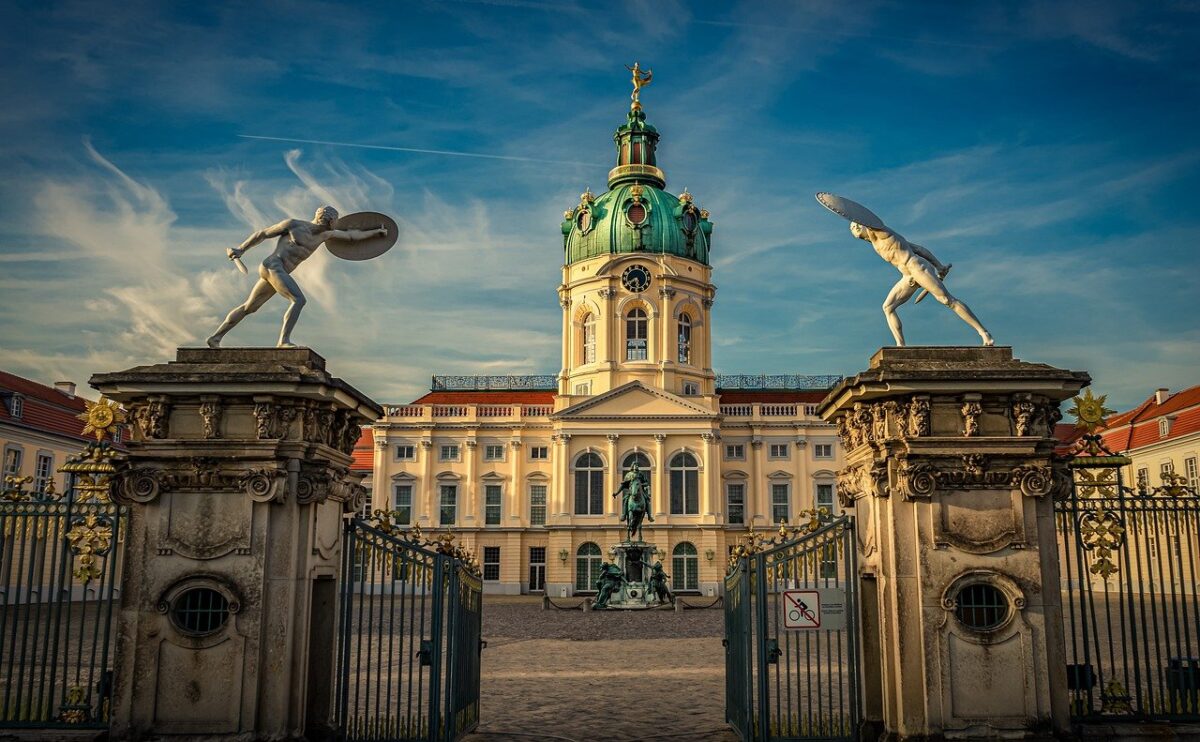 'If the purpose of the wall was to destroy Berlin, Herr Ulbricht and his cohorts have erred sadly. Berlin is not only going to continue to exist – it's going to grow and grow and grow. Its ties to West Germany will not be severed.' – Robert Kennedy
'All free men, wherever they may live, are citizens of Berlin. And therefore, as a free man, I take pride in the words, 'Ich bin ein Berliner!' — John F. Kennedy
'People of the world – look at Berlin, where a wall came down, a continent came together, and history proved that there is no challenge too great for a world that stands as one.' – Barack Obama
'The world has fundamentally changed. It fundamentally changed when the Berlin Wall came down and the 'evil empire' ceased to exist. We are engaged around the world whether we like it or not.' – Robert Foster Bennett
'Walls in people's heads are sometimes more durable than walls made of concrete blocks.' ― Willy Brandt
'Socialism is the gradual and less violent form of communism, and socialism is the project of the European Union, which was born in Maastricht in 1992. The intent was to save socialism in Europe after the fall of the Berlin Wall and the predictable bankruptcy of the welfare state in the West as well.' – Vladimir Bukovsky
'After the Berlin Wall came down I visited that city and I will never forget it. The abandoned checkpoints. The sense of excitement about the future. The knowledge that a great continent was coming together. Healing those wounds of our history is the central story of the European Union.' – David Cameron
FUNNY QUOTES ABOUT BERLIN
'Give me a woman who loves beer and I will conquer the world.' – Kaiser Wilhelm
'I don't believe there is anything in the whole earth that you can't learn in Berlin except the German language.' – Mark Twain
'Berlin is the testicle of the West. When I want the West to scream, I squeeze on Berlin.' —Nikita Khrushchev
Friends bring happiness into your life. Best friends bring beer.
'Whereas the slums in Hamburg are the slums of its sailors, Berlin is a big slum.' ― Kathy Acker
SHORT BERLIN QUOTES
'Berlin is poor but sexy!' – Klaus Wowereit
'Paris is always Paris and Berlin is never Berlin!' — Jack Lang
'Berlin is more a part of the world than a city. ' —Jean Paul
'The fall of the Berlin Wall was the fall of the madness!' ― Mehmet Murat ildan
'Berlin is my favorite city.' – Logan Lerman
BERLIN PUNS & SAYINGS
No brat days in Berlin
In your calm is your strength. – German Proverb
Berlin is wunderbar
To speak German, just add bier
Not the wurst day
No such thing as too much bier in Berlin
Fear makes a wolf bigger than he is. – German proverb
That's it about the best quotes about Berlin. If you have more Berlin captions and quotes, do share in the comments below.
PIN QUOTES ABOUT BERLIN TO READ LATER