What is better than a magical Hawaii? The best nude beaches in Hawaii, where you can enjoy the pleasure of skinny dipping on the gorgeous white sandy beaches in the state of Aloha, one of the most fascinating destinations in the USA.
This tropical paradise needs no introduction when it comes to splendid islands, beautiful beaches and the perfect holiday settings. Packed with abundant marine and wildlife, delicious food, and loads of magical islands filled with sandy shores, you have plenty of relaxing days at the best beaches when in Hawaii.
But if you want to chill on the beach and go bare on the paradise islands of Hawaii, you need to know where to go as the state is still conservative when it comes to nudism.
But worry not. You have come to the right place as we cover the best nude beaches in Hawaii you need to know to bask in the shimmering sun freely without getting in trouble or attracting unwanted attention.
ARE THERE OFFICIAL NUDE BEACHES IN HAWAII?
Officially, nudity is illegal on all the beaches in the state of Hawaii. Since the laws are not strictly enforced, you have plenty of places to sunbathe nude while in the Aloha State.
There are many beaches where people are willing to overlook this law and hence you will find nudists sunbathing or skinny dipping freely along the shores of Hawaii.
The locals are comfortable as well as long as you are civilized, and well-behaved and respect them. It is important to follow beach etiquette while being nude whether the law permits it or not.
IS NUDITY LEGAL IN HAWAII?
Although total nudity is prohibited in Hawaii, topless sunbathing on the beaches is permissible by Hawaiian law because there are no state laws or regulations that prohibit women from being topless.
However, if you wish to do so on fully-crowded or popular beaches, you will most likely draw the attention of the public making you and them uncomfortable. So use your discretion on when and where you want to be nude on Hawaii beaches.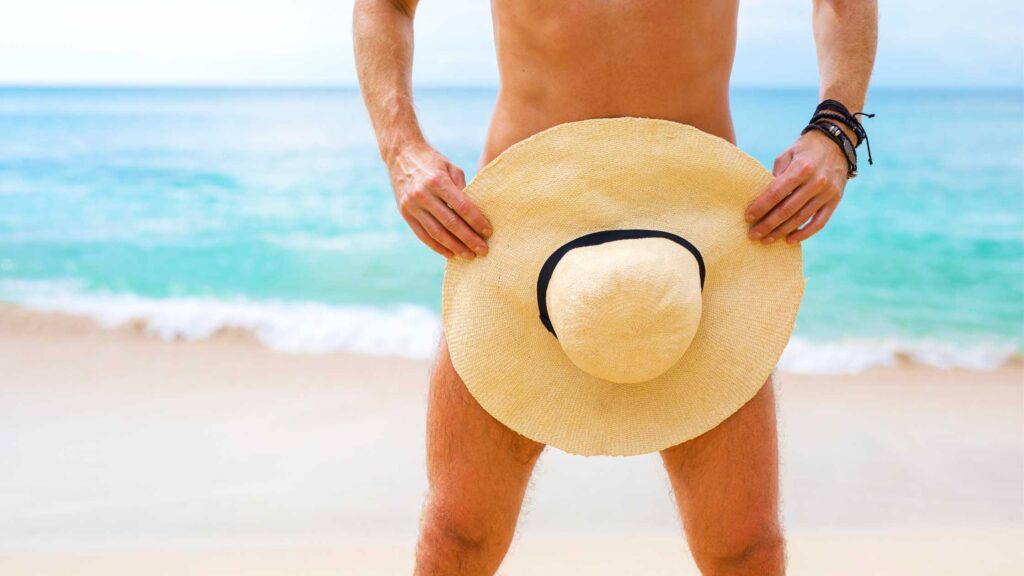 If you want to get that full-body Hawaiian tan, it is best to pick more remote beaches, particularly non-state park beaches where you are less likely to encounter park rangers, patrollers or alarm casual beachgoers.
Also, note that the state prohibits drinking alcohol on the beach, but it is perfectly normal to drink it if you're in the water while sailing or on cruises.
THINGS TO KEEP IN MIND WHILE VISITING NUDE BEACHES IN HAWAII
If you are nudist-curious and are considering trying it out, there are some unwritten rules you should know about. Following this basic etiquette avoids making yourself or others feel uncomfortable.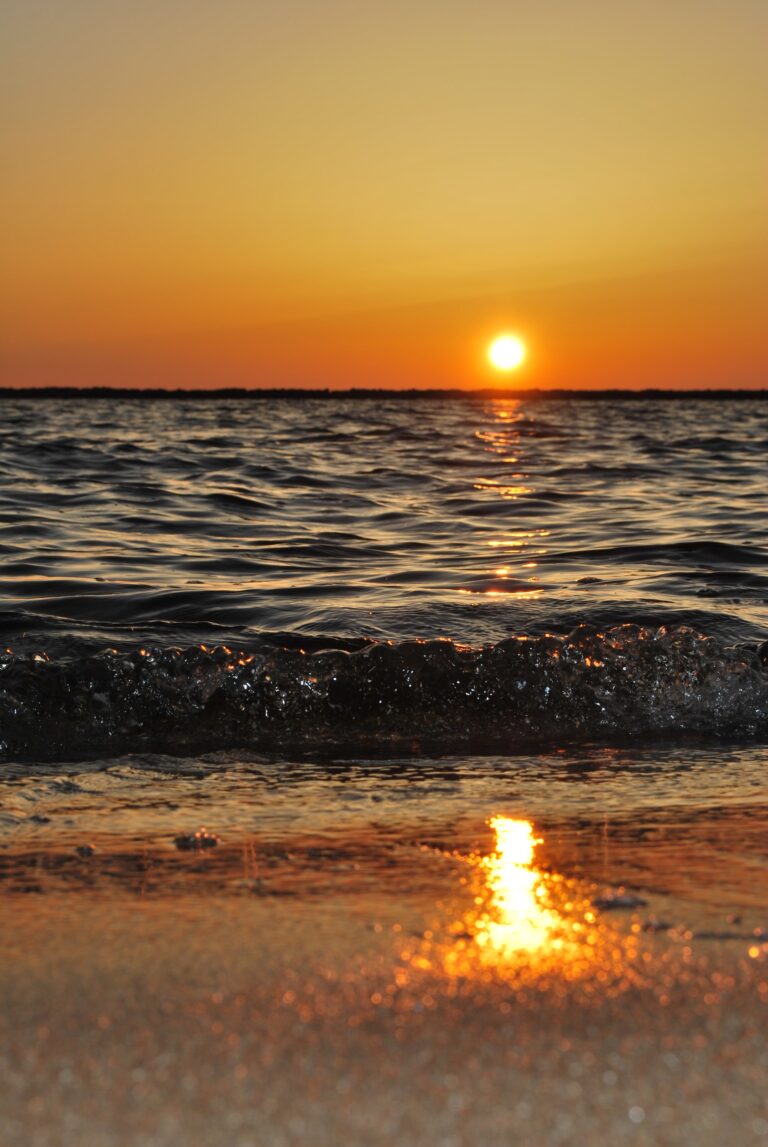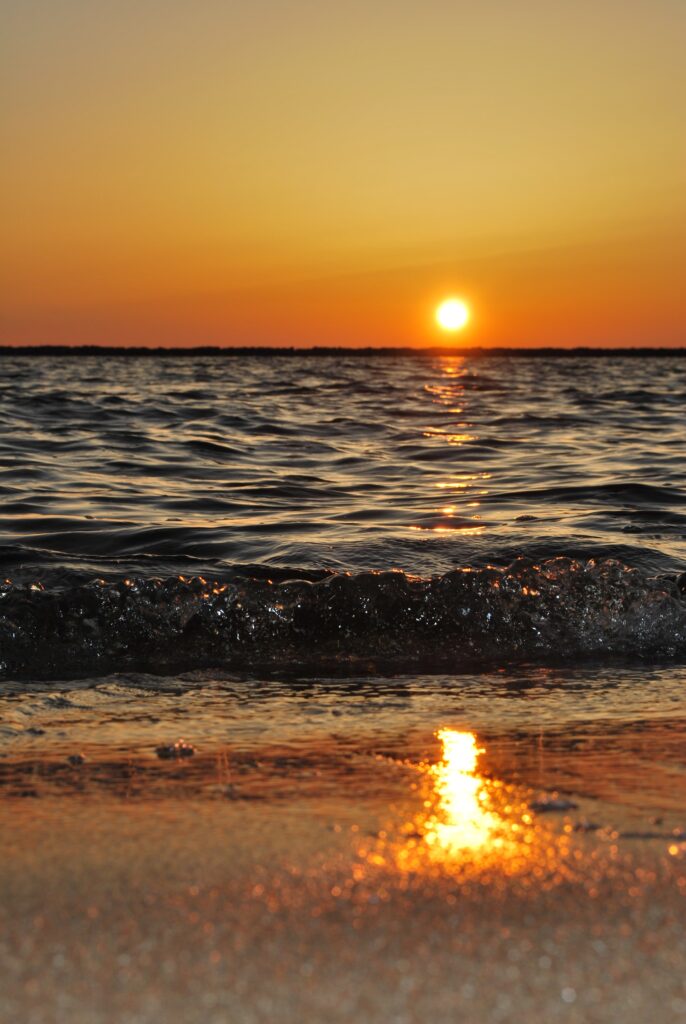 Before taking off your clothes, make sure you can do so and have reached the clothing-optional sections. Keep your clothes on in the parking lot, washrooms, common areas, and hiking trails and pathways on the premises. You can only be naked in the areas marked near the beach.
Respect fellow nudists and travelers. You may see fellow nudists on the beach as you walk. But do not stare, make fun or point at strangers. There is no judgment at nude beaches.
Enjoy the freedom without inhibitions, but do not take this as a chance or place to pick up dates or hit on people. Naturists strip off clothes in a free-spirited way, and there is nothing sexual about it.
Refrain making sexual advances or making out or other intimate physical and sexual activities on nude beaches.
Do not take pictures or videos of naked people, whether you see a signboard or not, as it is common sense to respect everyone's privacy. Do not fly your drone up close to beachgoers, nude or not.
If you are a newbie or not very comfortable being naked, carry some things with you, like a book or listen to music or enjoy sunbathing, which will keep you occupied and make you feel less awkward, giving you time to blend in.
Remember to keep your distance – Since everyone is naked, it is courteous to keep a little distance between you and others on the beach.
Carry a towel – You will have to sit on the sand, and need it after bathing.
Apply sunscreen – Despite the temperatures, going nude for long hours is not good for the skin. So apply sufficient sunscreen.
Respect the local culture and customs. Occasionally, there may be people who are shy or clothed partially. Be respectful, and don't do anything that can make things inconvenient.
Check out these guides to the Florida Nude Beaches, Nudist beaches in New York, Texas Nudist beaches, and the top nude beaches in California for some of the best nude beaches in the USA.
TOP NUDE BEACHES IN HAWAII
KEHENA BEACH, BIG ISLAND
Since Big Island is a lot less crowded than Oahu, there are plenty of opportunities to sunbathe naked in Hawaii.
Located at a driving distance from Kalapana town in the Puna district of Hilo, Kehena Beach is nestled between lush trees and rugged ridges on the South Eastern tip of the Hawaii Big Island.
Spanning over less than one mile, Kehena Beach is known for its strip of black volcanic sandy shores and is one of the best nude beaches in Hawaii.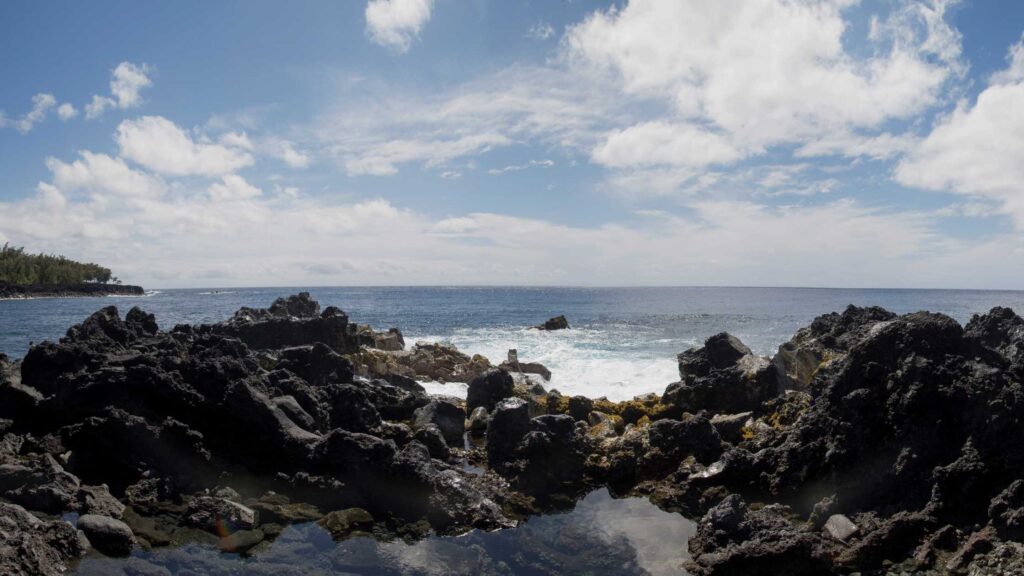 Although the beach is small, it is no less than a mini paradise with turquoise waters and a backdrop of palm trees. Kehana beach is also known as Dolphin Beach because of the regular Dolphin sightings in the area.
Get in your birth suit and enjoy the stunning ocean views and the views of sea villas dotted next to each other. Swimming can be risky since the tides are usually high.
Experience the Hawaiian music and cultural drum parties on Sundays; the beach generally gets crowded during this time. Wear proper water shoes as you need to hike through the lava rocks to reach this beach.
MAKALAWENA BEACH
Although not an official clothing-optional beach, Makalawena beach makes it to the list of famous nude beaches in Hawaii.
Since the beach is secluded, this is one of Hawaii's best spots for naturism lovers. Head to the South side of the beach to bump into fellow nudists.
Take the 2.5-mile Makalawena Trail Head that runs through pricky lava rocks to access this beach. Alternatively, 4*4 vehicles are also allowed on this beach, and appropriate beach shoes are recommended.
BEACH 67
If you want to go nudist in Hawaii, head to Beach 67, located at Waialea Bay. Though the beach is small and also not an official nude beach, you can see some sunbathers working on their tan lines.
Beach 67 is nestled between lush trees and is still considered one of the most beautiful nude beaches in Hawaii. The neighbouring Beach 69 is a typical beach where going nude is illegal. So ensure you land on the right beach before flaunting your bums.
Beach 67 can be accessed via two places; you need to take a short hike via the parking lot to reach the beach. You can go swimming in the adjacent Beach 69, but with proper swimwear on.
LITTLE BEACH, MAUI
One of the best nude beaches in Hawaii is Little beach, located in Makena State Park on the lovely island of Maui. The beach is surrounded by a volcanic cider cone adorned with lush trees along the shoreline.
Although going nude in most places on this Island is illegal, Little beach is the only mini-paradise where you can sunbathe or comfortably get into your birth suit.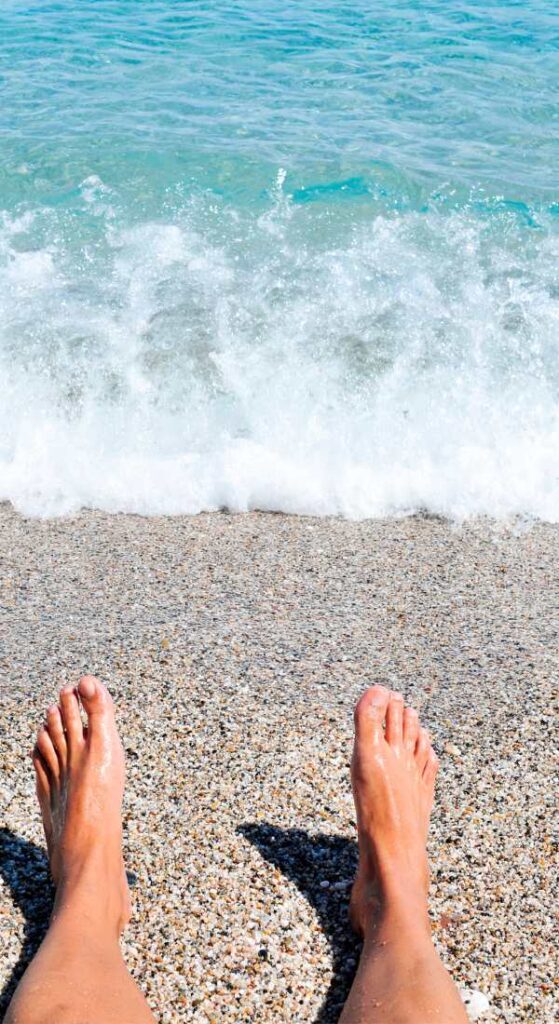 Go snorkelling at the beach's southern end to explore clear turquoise waters and corals in this Hawaiian Paradise. Try swimming or kayaking in these calm waters.
If you visit this beach on a Sunday evening, you will be welcomed by typical Hawaiian fire dancers and drum circle, a visual treat that should not be missed.
Check out the nearby state park marine sanctuary to see the lovely Dolphins, Sea Turtles, Whales, varieties of Fish and many more marine beings.
Access this beach via a moderate hike from the adjacent Big Beach. Alternatively, if you are driving to this beach, you can park in the designated parking lot and head towards the Northwestern part of the beach. You will see a natural path formed by volcanic lava.
DONKEY BEACH, KAUI
One of the unofficial nude beaches in Hawaii is Donkey Beach, located in Kauai. The beach is not visible from the main highway since it is tucked behind the sugar cane fields.
You must take the path amidst these cane fields to reach the beach. The route lies on private property, and the current owners have deployed security guards to keep an eye on nude sunbathers. So ensure you get to a secluded place before dropping off your clothes.
You can see monk seals lazing around along the shoreline. The tides are rough at this beach, and there are also no lifeguards. So I wouldn't recommend swimming.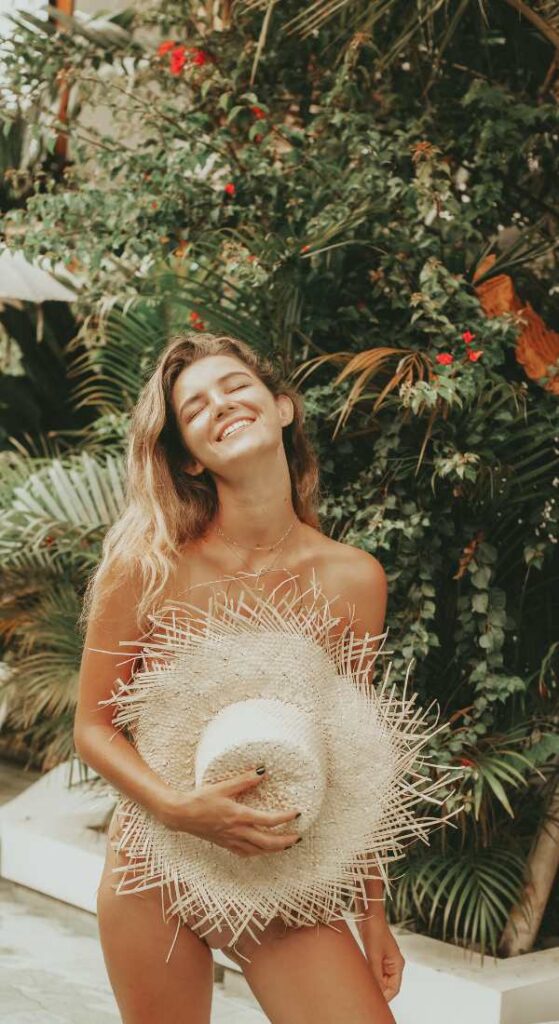 Relax in a secluded area and enjoy the views of rough waves roaring in the hues of blue and green hitting the shoreline. The beach also has showers, bathrooms and a lovely pavilion overseeing the ocean.
Access to the beach is only by foot, and though the beach is not visible, you will know you have reached the correct entrance when you see mile marker 11 on Highway 56.
HONOKOHAU HARBOUR BEACH, KALAOA
One of the most beautiful nude beaches in Hawaii, famous among the gay beach bums, is the Honokohau Harbor Beach, located in Kaloko-Honokohau National Historical Park along the Kona coast.
Head North to relax on the golden sand. The Gay community also frequents this area of the beach. The beach usually gets crowded, and you might go shy if you are a newbie nudist.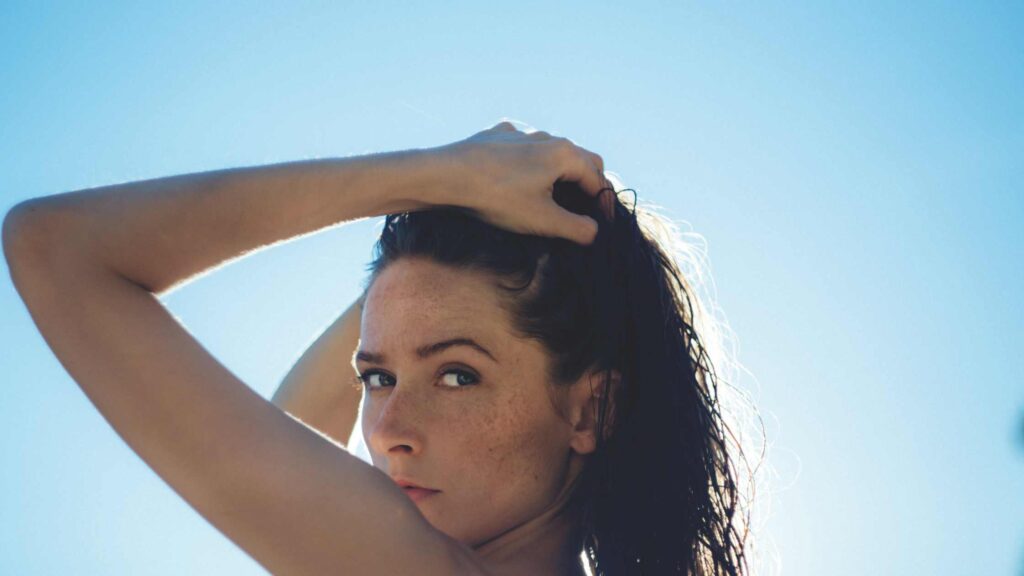 Nevertheless, the locals here are friendly. So try to be comfortable in your skin.
You will see rangers roaming around, but Honokohau Harbor Beach is one of the local's favourite nude beaches. The beach is also a spot for many adventurous water activities.
To access the beach, you need to hit Highway 19 and traverse along the path until you see the signboards for the beach.
KAIHALULU BEACH(RED SAND BEACH)
One of the difficult-to-access nude beaches in Hawaii is the Kaihalulu Beach, also known as the Red Sand beach, located in Hana.
The beach is beautifully formed inside a cove, and it is a visual treat to see the different colours of the sand, rocks and water complement each other perfectly.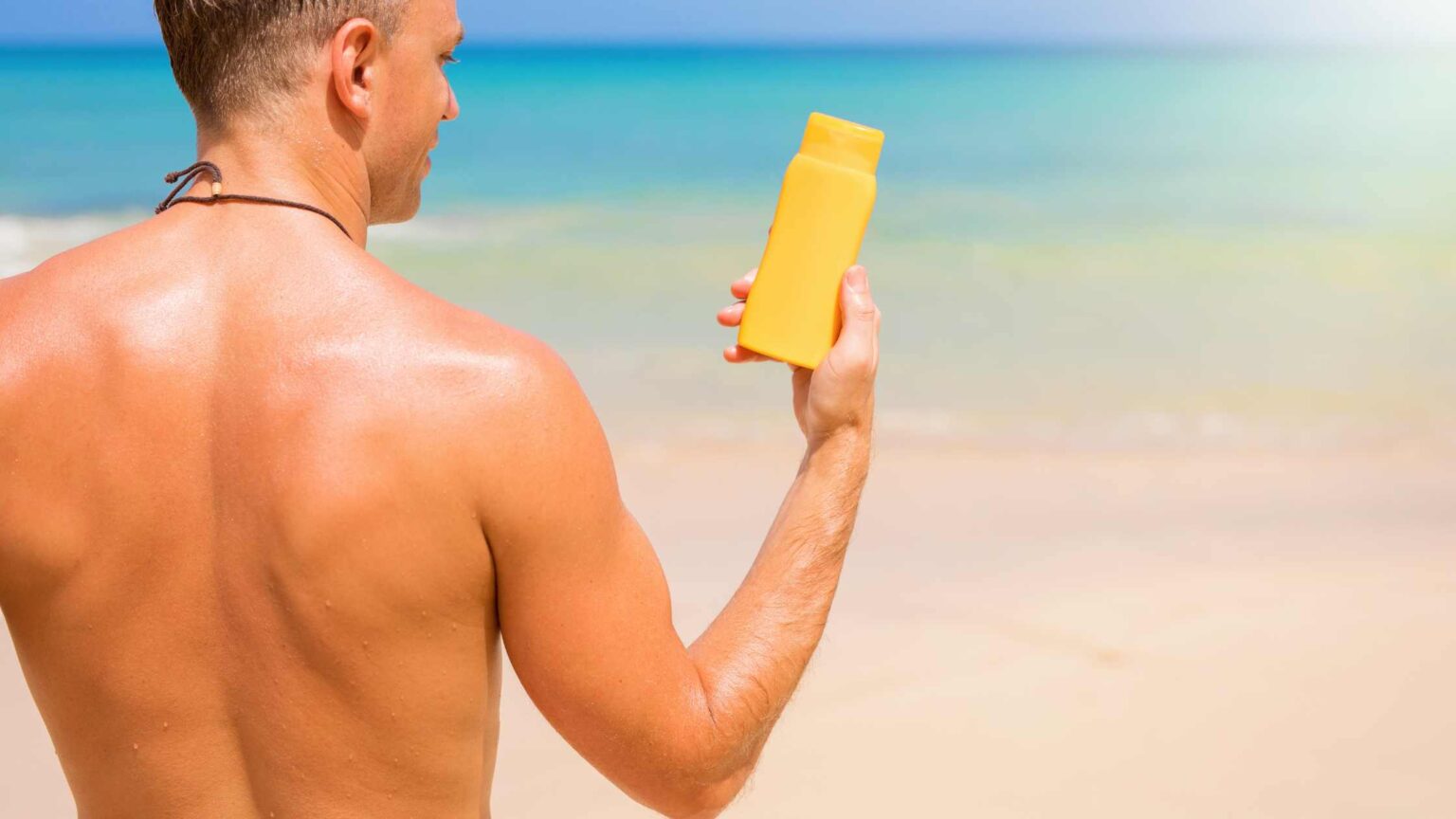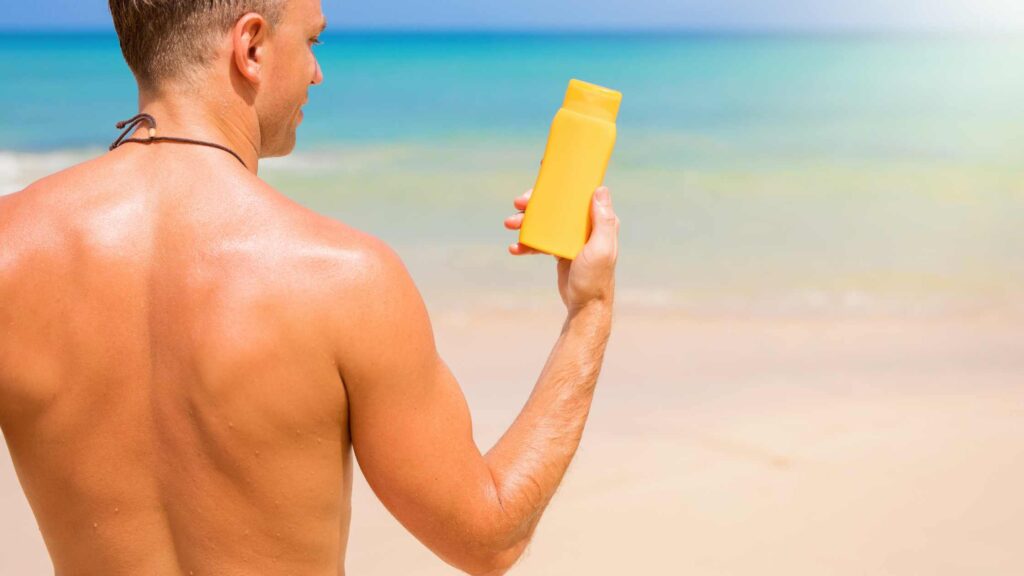 You must pass by a school and walk around a lawn to reach the unpaved path, and then you must get down to the beach with the help of a rope at the end of the trail. Usually, the place gets trickier when it pours heavily.
When you reach there, you might have to tune in according to the ambience since the beach follows mostly the "majority rules" law. Pop off your clothes if you see many nudists or be in your swimsuit if you see more clothed sunbathers.
There is no designated parking area. Park near the Hana Community Center and stroll across private property to the unpaved path.
SECRET BEACH(KAUAPEA BEACH), KAUAI
If you are looking for nude beaches in Hawaii, check out Kauapea Beach on the North Shore of Kauai, nestled between Kalihiwai Bay and Kilauea Point.
The beach is popularly recognised as the Secret Beach by the locals. Access to this beach is quite complex, and finding the beach is like solving a puzzle, and you need to pass through many dirt roads and unpaved paths.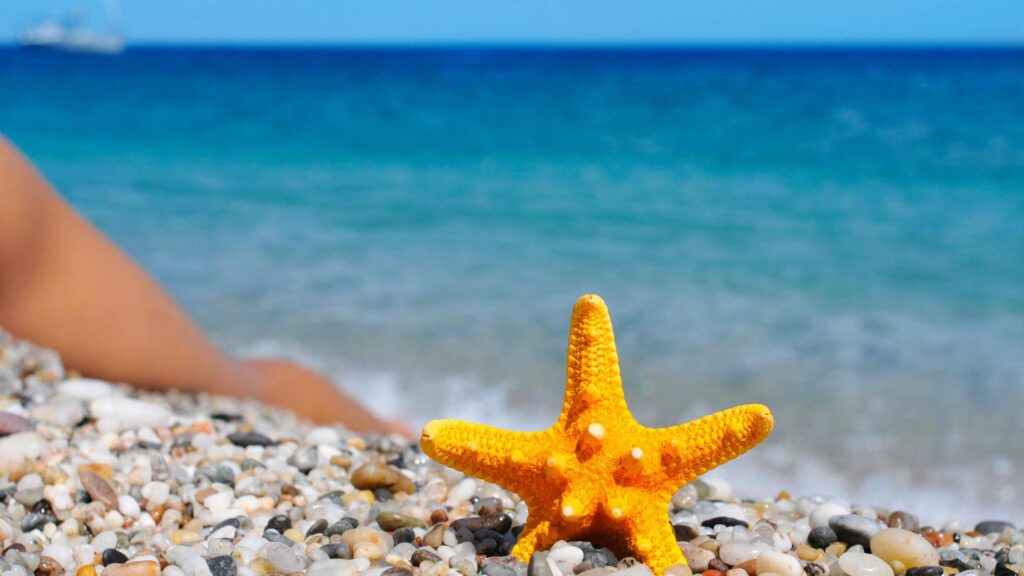 But if you make it to this beach, you will be greeted with fine golden sand, blue waters, and shores adorned with lush forest-covered craggy cliffs. You can hardly find people in this place, but you will surely see some nudists.
The tides at Kauapea Beach are too rough, and swimming is not recommended. Check out the waterfall a few miles inland from this beach if you are in for more adventure.
POLO BEACH(MOKULEIA BEACH), OAHU
One of the most renowned nude beaches in Hawaii is the Polo beach or the Mokuleia Beach, located 5 miles away from Oahu town.
Unfortunately, there are no signboards leading to this beach, so if you are driving, you might have to take a guess and stop where most of the cars or bikes are parked on the right side of Farrington Highway next to a path meandering between two grassy fields.
When you reach the end of the path, you need to head towards the right for the nudist section of the beach. You will find most of the locals here enjoying their birth suits.
KEALAKEKUA BAY
Kealakekua Bay, located on the Kona Coast, 12 miles South of Kailua Village, is one of the unofficial nude beaches in Hawaii.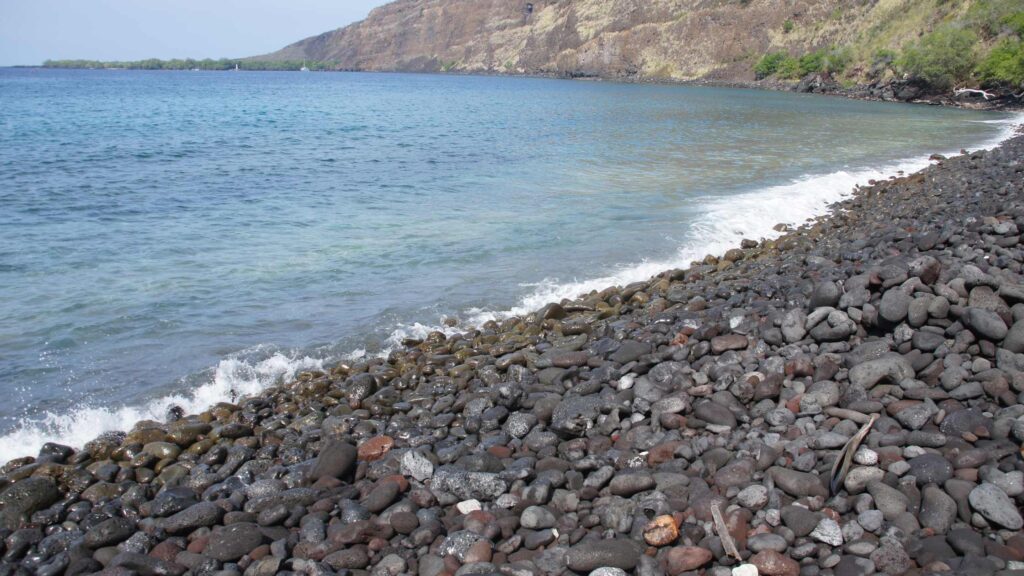 The Bay is secluded, so drop your clothes and enjoy the stunning ocean vistas. Kealakekua Bay is also known for its corals and beautiful marine life, making it a hotspot for snorkelling, scuba diving and kayaking.
KAHUKU BEACH
Nestled between Laie and Turtle Bay on the Northern shores of Hawaii Island in Oahu, Kahuku Beach is one of the unofficial nude beaches in Hawaii.
Access this beach via route 83. Explore the nearby Polo beach if you have spare time, or settle on this secluded Kahuku Beach, topless, with your favourite drink and a book.
STEAM VENTS BEACH, PAHOA
One of the lovely nude beaches in Hawaii is Steam Vents Beach, located near Hilo and the National Park visitor centre.
The beach area is private property. However, the owners here are super friendly and will allow you to access this beach and go nude.
You will find some steam vents right in the parking lot. Take a stroll from the parking lot to Wahinekapu, also known as Steaming Bluff. From this point, you will get stunning views of Kilauea caldera.
Go swimming or unwind nude on this beach and enjoy the dazzling views of natural rocky cave formations. You can access this beach via highway 130 via mile 15.
MAP OF NUDE BEACHES IN HAWAII
TOP TRAVEL TIPS & RESOURCES
Below is the list of the travel resources you can use to organize your travel – from flights to insurance and everything. These are the resources I use myself, which is why I recommend you for a hassle-free travel planning experience and fantastic trips.
Booking Flights
: To score flight deals, search on
Jet Radar
, Kiwi,
or
12go.Asia
(for Asia planning). Book and fly mid-week, taking red-eyes flights or those in the early mornings for better deals and lower prices. Avoid check-in bags on a budget airline.
Booking Trains:
The best websites for booking trains anywhere in Europe are
Rail Europe
and
TrainLine
. Both are easy to manage online and track your journeys.
Booking Cars:
For the best prices and easy handling of renting a car for road trips and day trips, I'd recommend
Discover Cars
or
Rental Cars,
available throughout the world.
Accommodations:
I typically use
HotelsCombined
or
Booking.com
to book hotels. There are special getaway deals with amazing discounts(over 50%!) for this year on Booking.com, and you can find them
here
.
I use
Hostelworld
and
Agoda
to book hostels as the deposit is low, easy change/cancellation is available and reviews are excellent on both. Depending on the destination, I love staying in
VRBOs/homestays
.
Travel Insurance:
No matter whether it is a short trip or longer trips abroad, I strongly recommend buying travel insurance for international trips. I recommend either
World Nomads
or
SafetyWing
for international travel insurance.
Tours:
Being a solo traveler, one of the best ways to optimize my time, budget, and super importantly, meet amazing people from all over the world is by joining tours, especially food tours, walking tours, day trips, culture, and history tours.
You will get a local's perspective, the best opportunities to experience places and people closely. I book using
GetYourGuide
,
Klook
,
Viator,
and
Voyagin.