Christmas is a magical time in the world, and the United Kingdom is no exception as the most enchanting Christmas markets in the UK spring up across cities everywhere in the regions. There is no better place than the UK to celebrate Christmas as the fairytale markets transport you back in time with historic markets, massive decorations with thousands of twinkling lights, Christmas trees, delicious culinary delights and tons of activities and entertainment for you and your family.
In this post, check out the best Christmas markets in the UK a complete travel Bucket list for a fabulous Christmas getaway with your loved ones.
Whether you want a romantic setting to get lost with your special someone or you want your kids to have a blast, or you love travelling alone – no matter what your preference is, you got covered. Thanks to unique UK Christmas markets, there is always something for everyone.
So shall we begin a virtual tour of the markets right away?
MOST BEAUTIFUL CHRISTMAS MARKETS IN THE UK
Manchester, England
Manchester Christmas Market Dates: 7 November to 22 December 2020
Manchester is the first Christmas market in the UK and considered one of the most original ones and the best Christmas market in the country. It is the most visited Christmas market receiving over nine million visitors per year.
Manchester has a lot to offer for all kinds of visitors, and that's why it is no surprise that the city is one of the top destinations for spending Christmas holidays.
The magical atmosphere and the grand decorations are enchanting, and it is no wonder that Manchester Christmas market was rated one of the most Instagrammable markets in the UK.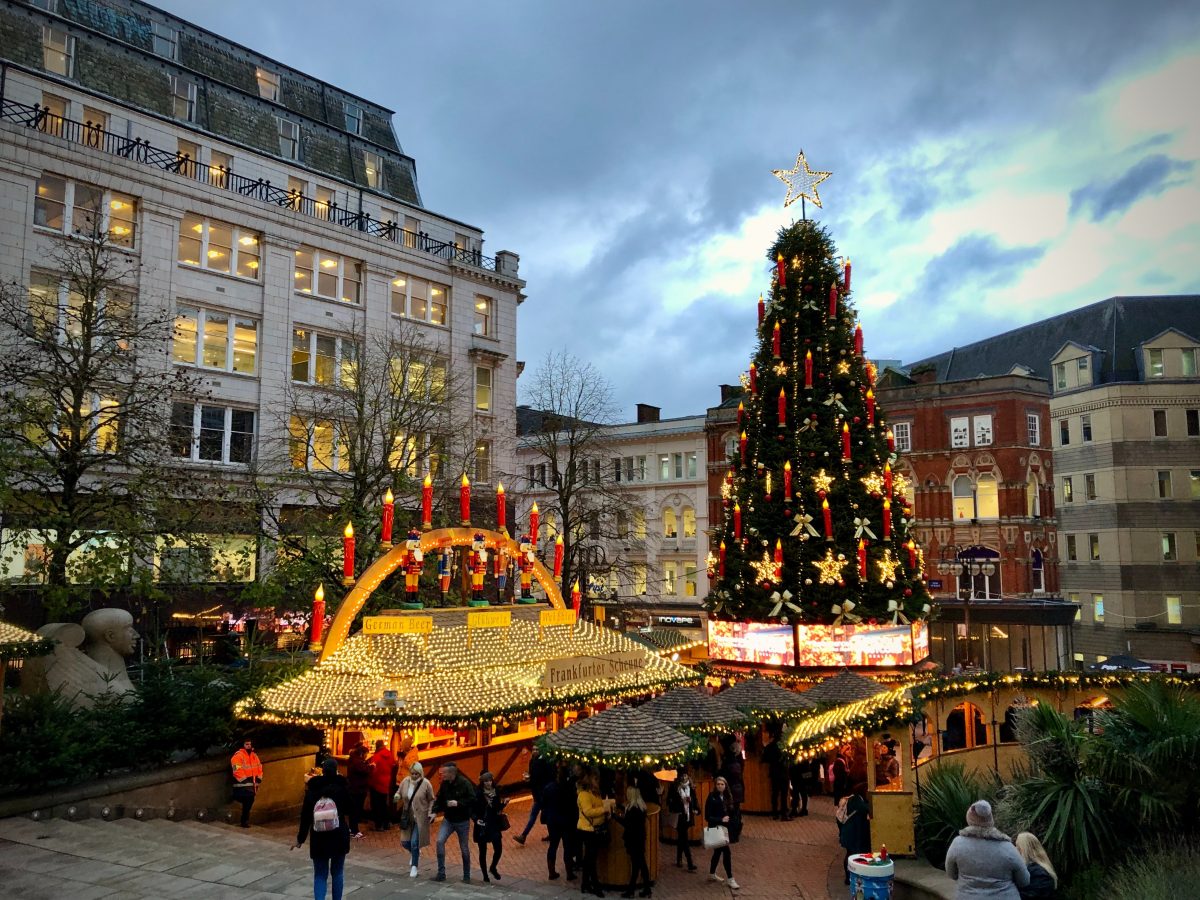 Over 300 beautifully crafted wooden chalets offer the perfect Christmas spirit for the visitors, who can indulge in tasty treats and shop to their heart's content.
Unlike other markets, the stalls are scattered around the city at over ten sites, offering a lot of choices and attractions. Most are distinctly themed, specialising in specific Christmas items.
The central market hub is located in Albert Square in the north of Manchester with the heavily decorated imposing town hall in the background. You can shop for many varieties of Yuletide gifts including jewellery and glassware, and also savour a lot of Christmas bakes, chocolates and drinks.
The other wooden chalets are clustered around Cathedral Square, Market Street, Exchange Square and the Corn Exchange, each with unique themes offering something for every visitor.
If you are travelling with kids, you should check out the fair consisting of many fun rides and entertainment programs performed by musicians, magicians and artists. Street theatre and light show performances are show stoppers here.
You can also explore Machester, which has a lot of things to offer. Enjoy the spectacular views of the Manchester Cathedral and take a tour of the National Football Museum.
Where to stay in Manchester?
Bath, England
Bath Christmas Market Dates: 28 November to 15 December 2020
Bath is regularly voted as the most popular Christmas markets in the UK, and there are many reasons why it is one of the most beautiful cities to celebrate Christmas in the UK.
Bath is one of the places known for its luxurious traditional British Christmas and sweet, romantic ambience. Also, it is the largest shopping event in the South West, attracting thousands of visitors every year.
Did you know? Bath is one of the most eco-friendly Christmas markets in the world.
More than 170 beautifully decorated wooden chalets line up on the city's pretty Georgian streets surrounding Bath Abbey, the heart of Bath's World Heritage Site. The historic cobbled streets with decorated trees, buildings and stars form a fairytale setting for the market.
You can buy a wide range of exquisitely British, high-quality artisan products including many types of jewellery, festive lights, glassware, homeware products, and winter accessories like cute hand-knitted socks.
If you love arts and crafts, you will find a lot of handmade Christmas goods, perfect for gifts and souvenirs. There are plenty of food items that you can indulge from many types of cheese, cookies and gingerbread.
You will hear the melodious choirs and carols, and musical performances by street artists throughout the market, which adds to the festive buzz in the air.
There are special programs and performances in Bath Christmas market on several days, including the special Carols at Bath Abbey, the Christmas stalls at Prior Park Landscape Garden and the ice-skating on the ice rink that opens for some days, near the market.
Take a tour of the historic Roman bath and the magnificent 16th-century Bath abbey among the top things to do in Bath.
Where to stay in Bath?
Edinburgh, Scotland
Edinburgh Christmas markets dates: 15 November 2020 to 3 January 2021
Edinburgh is one of the most festive cities to spend the Christmas holidays in the UK. The entire city transforms into a magical land as the Xmas season rolls in, with Christmas spirit beginning to run high on the streets.
The Scottish capital city is home to one of the most magical Christmas markets in the UK. Unlike other cities, the celebrations in Edinburgh run well after the New Year's Eve, making it one of the most happening destinations in Europe to spend Christmas and welcome the New Year.
Edinburgh embraces the Christmas season in full vigour with the old town square becoming the centre of celebrations and eleven other smaller market clusters scattered through the city.
The Princess Street gardens in the east of the city houses over 100+ magnificently decorated wooden chalets surrounded by a beautiful Christmas tree adorned with lights.
You can shop for typical Christmas goods and try various Christmas snacks and enjoy mulled Irn Bru. If you are a Harry Potter fan, you are in for a treat as you can binge shop for Harry Potter-themed Christmas gifts and souvenirs. There are plenty of good quality local handmade products to shop.
You can enjoy a lot of rides here which are not just for kids but adults too. Try skating on the ice at St. Andrews Square that transforms into a romantic ice rink. Visit Santa's Grotto at Street or Walk along the lovely George Street admiring the Scottish Christmas celebrations in style.
If you are here on the first Sunday after the opening of Christmas market in November, don't forget to join the spectacular light show at night.
Where to stay in Edinburgh?
Glasgow, Scotland
Glasgow Christmas market dates: 7 November to 23 December 2020
Glasgow makes its way to the list of top destinations in the UK for Christmas because of many reasons. One of them is the markets, which are among the best Christmas markets in Scotland and the UK.
There are two markets in Glasgow – George Square Market and St Enoch Square Christmas Market, which encompass a perfect mix of traditional and modern-day Christmas atmosphere. Each consist of over 50 wooden huts decorated with lights and neon signs.
The festive markets comprising these rustic cabins are a treasure trove for shopping enthusiasts. You can shop a wide range of products including stocking fillers, painted Russian dolls, woollen jumpers, nougat and other artisan products.
Unlike other markets catering to local produce, here you can find vibrant, plenty of types of products from all over the world.
On the weekends the markets get super-crowded, with jam-packed events running against the backdrop of glittering festive lights.
Taste the best-mulled wine ever at Glühwein House run by Markus Kochems of the Mosel valley, one of the world's top wine producers. Or go for beers at any of the Bavarian beer houses – both don't disappoint you at all.
Where to stay in Glasgow?
Nottingham, England
Nottingham Christmas markets – 14 November to 31 December 2020
Nottingham Winter Wonderly is a postcard-perfect, most dreamy Christmas that you can attend. Nottingham Christmas market is one of the most romantic and prettiest in the UK, attracting thousands of visitors every year.
The East Midlands is one of the ideal destinations for a Christmas vacation if you love everything about Christmas celebrations – the fun activities, lots of delicious dishes and tons of shopping options.
Did you know? The Winter Wonderland of Nottingham is heavily influenced by the Christmas markets in Germany, especially the Bavarian region – So don't be surprised if you feel as if you have travelled to Germany.
Over 70 wooden huts – all grandly decorated with intricate fir tree, reindeer, twinkling Christmas lights, welcome you to the magical land. Apart from these huts, there are many bars, rides and shopping arena set up for the Christmas carnival.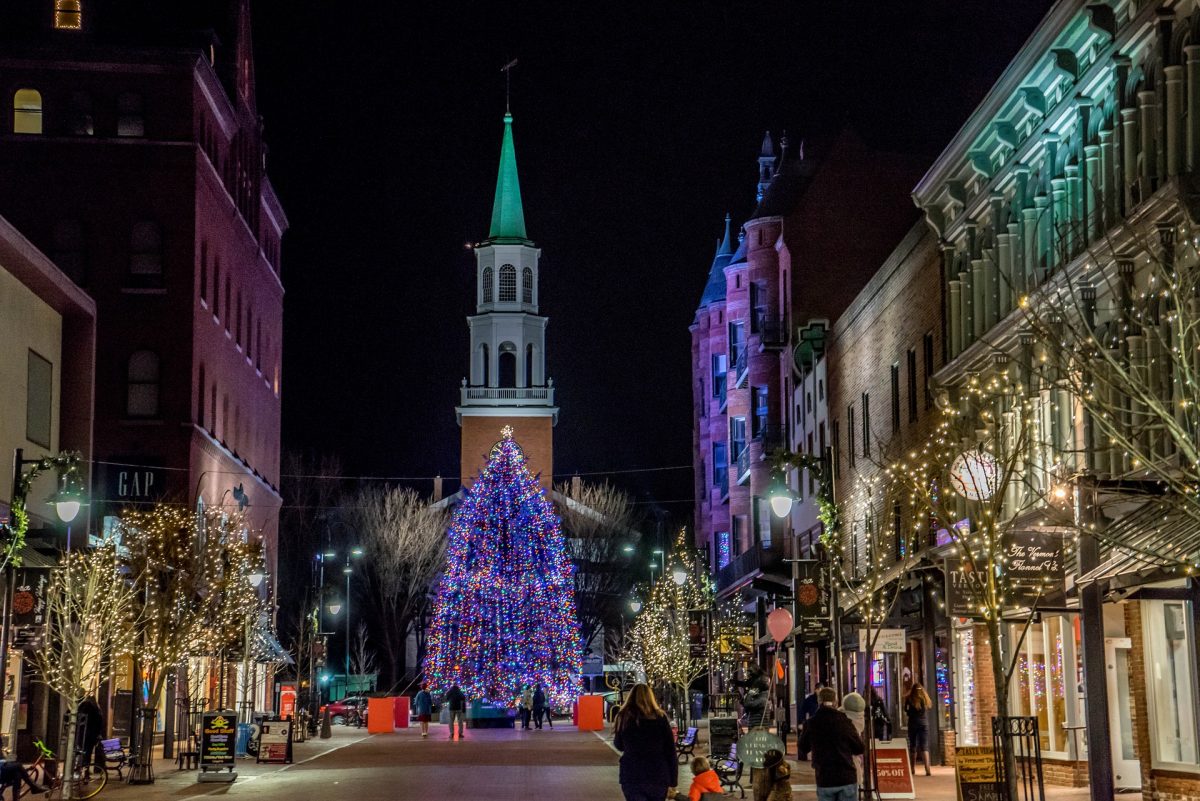 Soak in the Christmas spirit browsing the shops for fragrances, handmade candles, Christmas lights, wooden toys, glassware, silver, handmade jewellery, local paintings, homeware, winter wear accessories like mittens, handmade scarfs with embroidery work and other works of arts by local artists.
You can taste a lot of types of beer, hot cholates or mulled wine if you prefer a traditional Christmas drink. There is plenty of British, German and intercontinental food – so you are spoilt for choice when it comes to food. But don't miss trying the different types of cheese, cookies and mouth-watering chocolates.
Where to stay in Nottingham?
Chester, England
Chester Christmas market dates: 13 November to 22 December 2020
If you prefer compact, cosy Christmas with fewer crowds but still prefer the traditional celebrations, Chester is the best destination for you.
Chester Christmas Market is one of the UK's prettiest markets for families and is getting increasingly popular over the years with those opting for smaller enchanting markets that are less commercialised.
Over 70 traditional wooden chalets that are decorated in Christmas style make the market premises in front of the beautiful Town Hall Square opposite Chester Cathedral, both medieval structures forming perfect backdrops for inducing going-back-in-time atmosphere.
A towering Christmas market dotted with twinkling stars, lovely lights and gifts complete the picture-perfect Christmas setting.
Shop for handmade crafts, candles, glassware, silver, winter gears and cute Christmas gifts. Taste the hot mulled wine or different types of local beer specialities along with gingerbread, sausages and more.
Where to stay in Chester?
London, England
London Christmas market dates: 23 November 2020 to 6 January 2021
England's capital is the ultimate choice if you love celebrating Christmas in a metropolis, surrounded by large crowds, tons of colours and a lot of things to do and see. There are not one but many markets in London, making it one of the most visited places in Europe for Christmas.
Hyde Park Winter Wonderland is the most spectacular Christmas market in the city. For six weeks, London turns into Christmas paradise, and you will be overwhelmed(in a right way, of course) with all the sights, smells and the sounds – symbols of Christmas spirits, everywhere.
Over 200 well-decorated wooden chalets, over 100 funfair rides and plenty of options to eat and drink means, there is something for everyone in the market. Admire the nativity scenes and exquisite Christmas decorations. Shop for Christmas goods, and have fun with the rides.
If you want to shop for more traditional goods or experience traditional market, head to the German Christmas market, which consists of over 200 chalets.
Another market worth checking out is the Angels Christmas Market of London, which offers better prices and more choices when it comes to handmade gifts, crafts and wooden toys.
Where to stay in London?
LOVELY TRADITIONAL CHRISTMAS MARKETS IN THE UK
Birmingham Frankfurt, England
Birmingham Frankfurt Christmas Market Dates: 7 November to 23 December 2020
Birmingham in the UK is home to the largest German market in Europe outside of Germany and Austria – The Birmingham Frankfurt Christmas Market. It is one of the most visited markets in the UK, receiving over five million visitors.
The neighbouring Frankfurt town inspires the market at Birmingham. Victoria Square becomes the centre stage of the month-long pompous Christmas celebrations as the season begins, and the magical Christmas atmosphere spreads across the New Street and Centenary Square.
Over 200 wooden chalets dot these three neighbourhoods that are crowded with visitors experiencing one of the best Christmas markets ever.
Shop until you drop at the Frankfurt Market that offers a wide variety of products like Christmas decorations, handcrafted jewellery, glassware and carved wooden toys.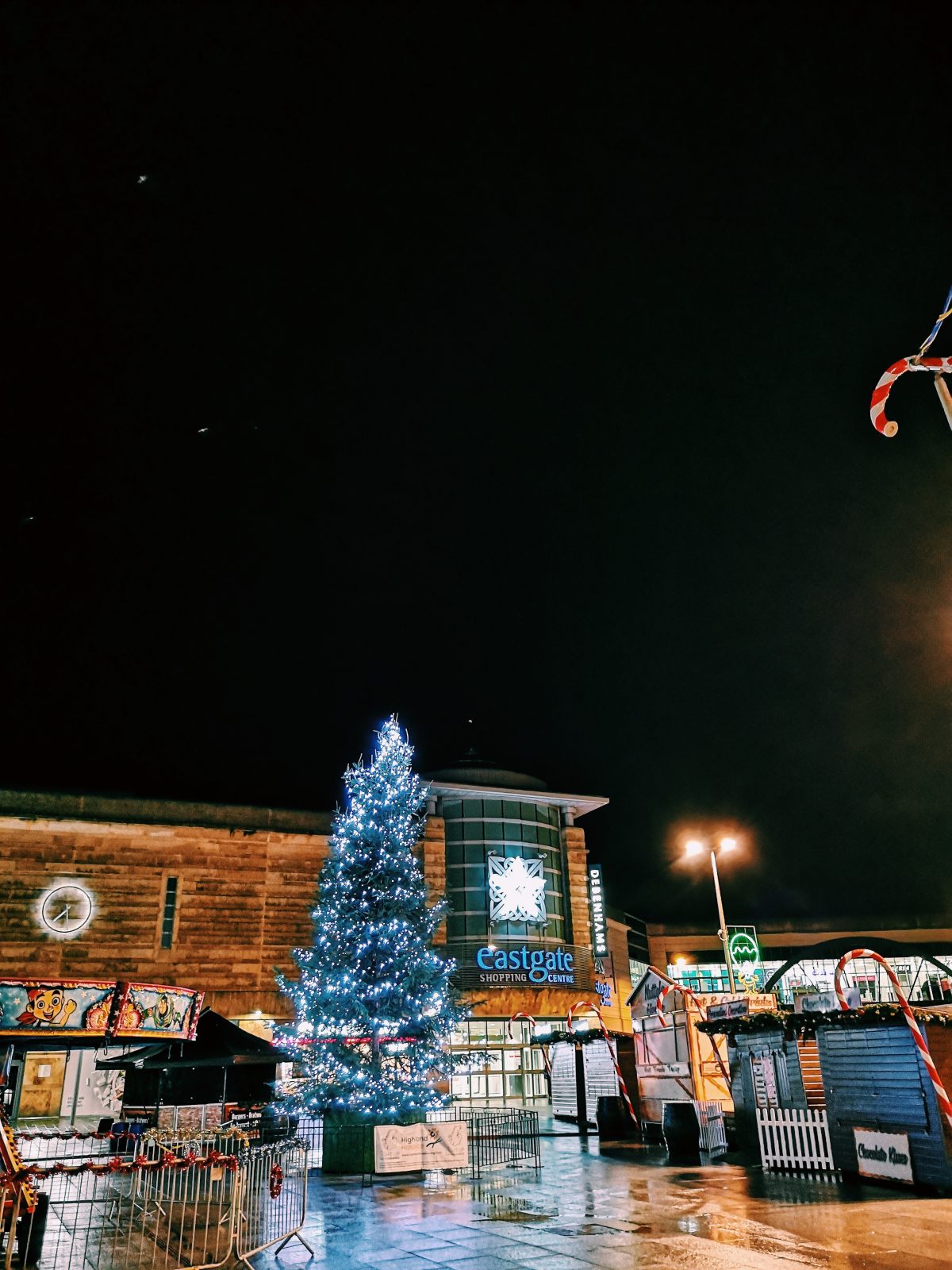 Look for the traditional Bavarian snacks from pretzels to bratwurst, schnitzels, and of course, not to forget the extensive types of delicious sausages. You can opt for a mug of warm Glühwein – mulled wine or celebrate with a fresh brew.
If you want authentic Christmas goods made by local artisans, you will love the Craft market. At the Craft Market, you will find plenty of beautiful handmade candles, crafts and soaps. Enjoy the carols and musical concerts, including live band performances at Victoria Square.
Head to the Big Wheel and catch stunning panoramic views of Birmingham soaked in Christmas spirits. Skate around Centenary Square's Birmingham ice rink.
For a unique experience, visit Enchanted Weston – a completely decorated, after-dark experience in stunning parkland where you can also enjoy live music and lots of snacks.
Where to stay in Birmingham?
Winchester, England
Winchester Christmas Market Dates: 19 November to 22 December 2020
The city of Winchester boasts of Winchester Cathedral's Christmas Market, which is one of the best in Europe. The UK's most charming market is known for its traditional atmosphere and elaborate Christmas decorations and attracts hundreds of thousands of visitors each year.
Set against the stunning backdrop the majestic Winchester Cathedral, the market draws inspiration from traditional German Christmas Markets, which is why you will notice so many similarities. It is one of the top German Christmas markets in England.
Over 100+ elegantly decorated wooden chalets welcome you as you soak in the sights and the sweet aroma of Christmas bakes.
Thanks to the stringent requirements for shop keepers, you will only find excellent quality products in these stalls. So you can buy the best souvenirs and Christmas gifts for your loved ones ranging from wooden toys like nutcrackers, decorative lights, handmade crafts, painted textiles, glassware and unique toys.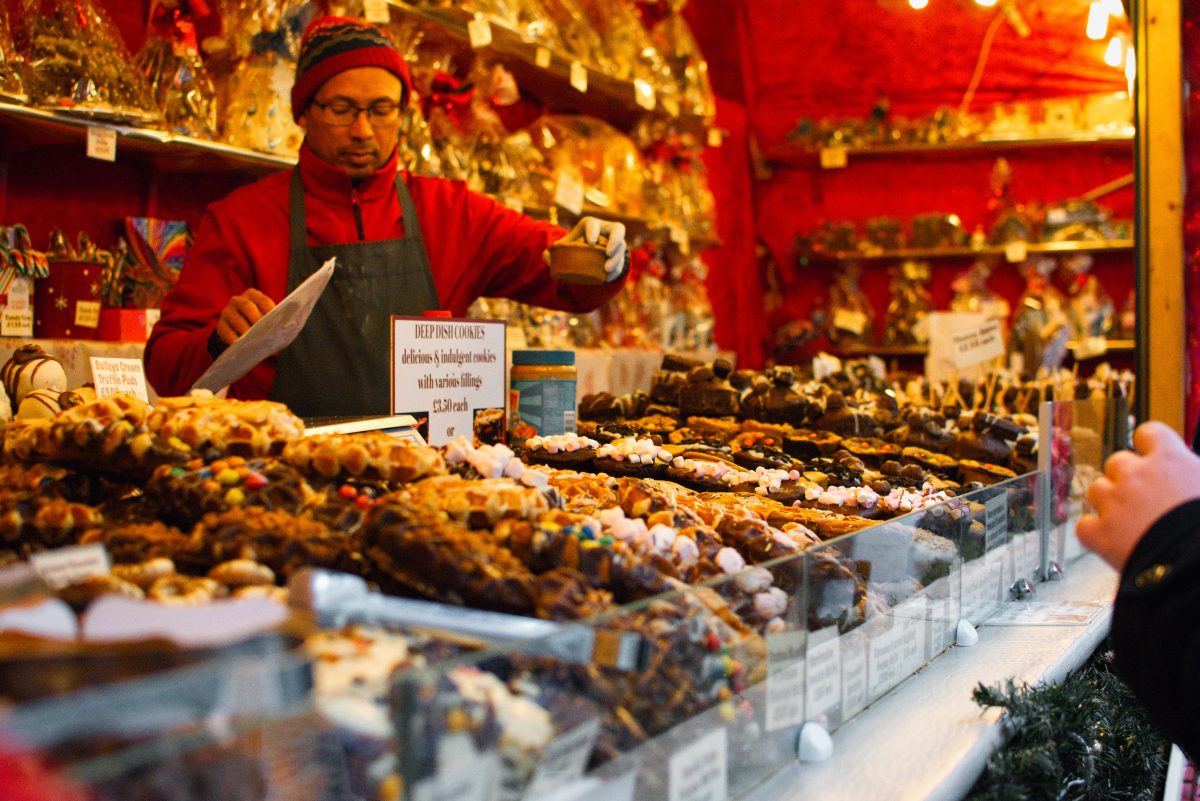 The Christmas market is surrounded by a large open-air ice rink, the perfect winter playground for a snowy Christmas. So have fun skating in the ice. You can buy the tickets for skating on the same day or in advance up to a day before.
Every year, there are themed processions held around the market, along with the Christmas Carols and musical performances by local artists.
There are many things to do in Winchester that you can include on this trip. I'd suggest this guided historical walking tour to get to know the rich history.
Where to stay in Winchester?
Belfast, Ireland
Belfast Christmas market dates: 16 November to 22 December 2020
The Northern Irish capital city is surprisingly one of the best cities for Christmas in the UK, especially if you are travelling with your family.
The city's most iconic building Belfast City Hall is the magnificent backdrop for the Belfast Christmas Market that's held on the grounds of the hall.
Indulge in continental cheeses and crepes. Visit Santa in his magical grotto or take one of the fun rides with your kids. Shop for exciting gifts from all over the world. Visit one of the traditional Irish bars for the beer or a warm glass of Christmas drink glühwein.
Where to stay in Belfast?
Hope this list of the most recommended Christmas markets in the UK will inspire your Christmas vacation plans this year!
Let us know which is your favourite in the comments below if you have been to any of these Christmas markets.
Leeds, England
Leeds Christmas markets: 7 November to 19 December 2020
Leeds in England gets into the celebratory mood as the season of Advent begins, with the heart of the city Millennium Square, turning into a Bavarian winter wonderland.
Leed Christmas Market or Christkindelmarkt, as the name suggests, is one of the German Christmas markets in the UK that should be on your list if you want to experience a traditional Bavarian market.
Over 40 traditional wooden chalet stalls decorated with festive fir and pine trees, twinkling colourful lights and bells welcome into a fairyland of Christmas. Savour the aroma of German baked dishes in the air along with the sights as you stroll through.
Check out the traditional Christmas carousel ride or shop for festive lights, Christmas gifts, toys and jewellery.
There are plenty of German delicacies that you should try at Leeds, the most popular being gingerbread, roasted nuts, bratwurst sausages, schnitzels, goulash, stollen, and of course, gluhwein.
Where to stay in Leeds?
BEST CHRISTMAS MARKETS IN THE UK FOR FAMILIES
Oxford, England
Oxford Christmas market dates: 3 December to 20 December 2020
Probably there is no better place than to enjoy a typical English Christmas than in Oxfordshire. The Oxford Christmas Market is one of the best Christmas markets in England known for its luxurious historical medieval setting and unique Christmas traditions, providing a truly magical experience for its visitors.
In the heart of the city on beautiful and historic Broad Street, against the most stunning backdrop of the majestic Blenheim Palace, Oxford market comes alive, which is the most visited in the city.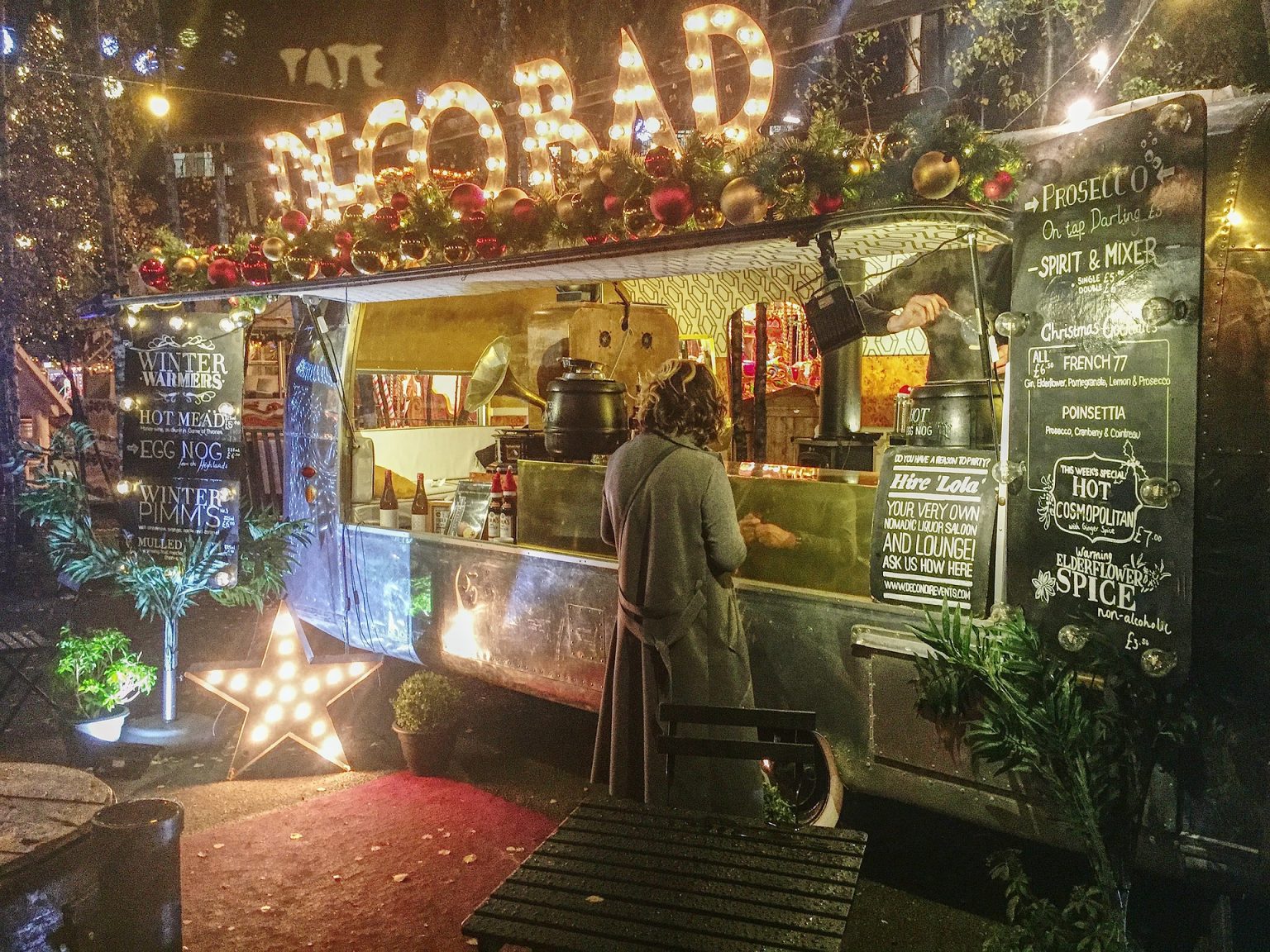 Unlike the smaller ones scattered around, the primary market ends much before Christmas, and there is also a small entry fee to the market.
The market is spacious and has a magical atmosphere replete with colourful Christmas lights, decorated wooden stalls, the sound of Christmas carols, and the aroma of mulled wine and cinnamon.
You can buy glassware, handmade crafts and wooden toys, along with trying cheese sausages.
Where to stay in Oxford?
York, England
York Christmas market dates: 14 November to 23 December 2020
York is one of the exceptional destinations in the UK for enjoying Christmas holidays. The St.Nicholas Fair held in York is one of the most popular events in the country, attracting thousands of visitors every year.
And if you want to enjoy a traditional Christmas market set amidst the charming medieval background, York Christmas market, which is popularly called St Nicholas Fair, has it all.
Over 100 wooden chalets with an imposing Christmas tree make up the fair, which is the best place to shop for quality Christmas products including souvenirs, arts, crafts and gifts. The market exclusively promotes local artisans in Yorkshire. Hence you are sure to get authentic goods.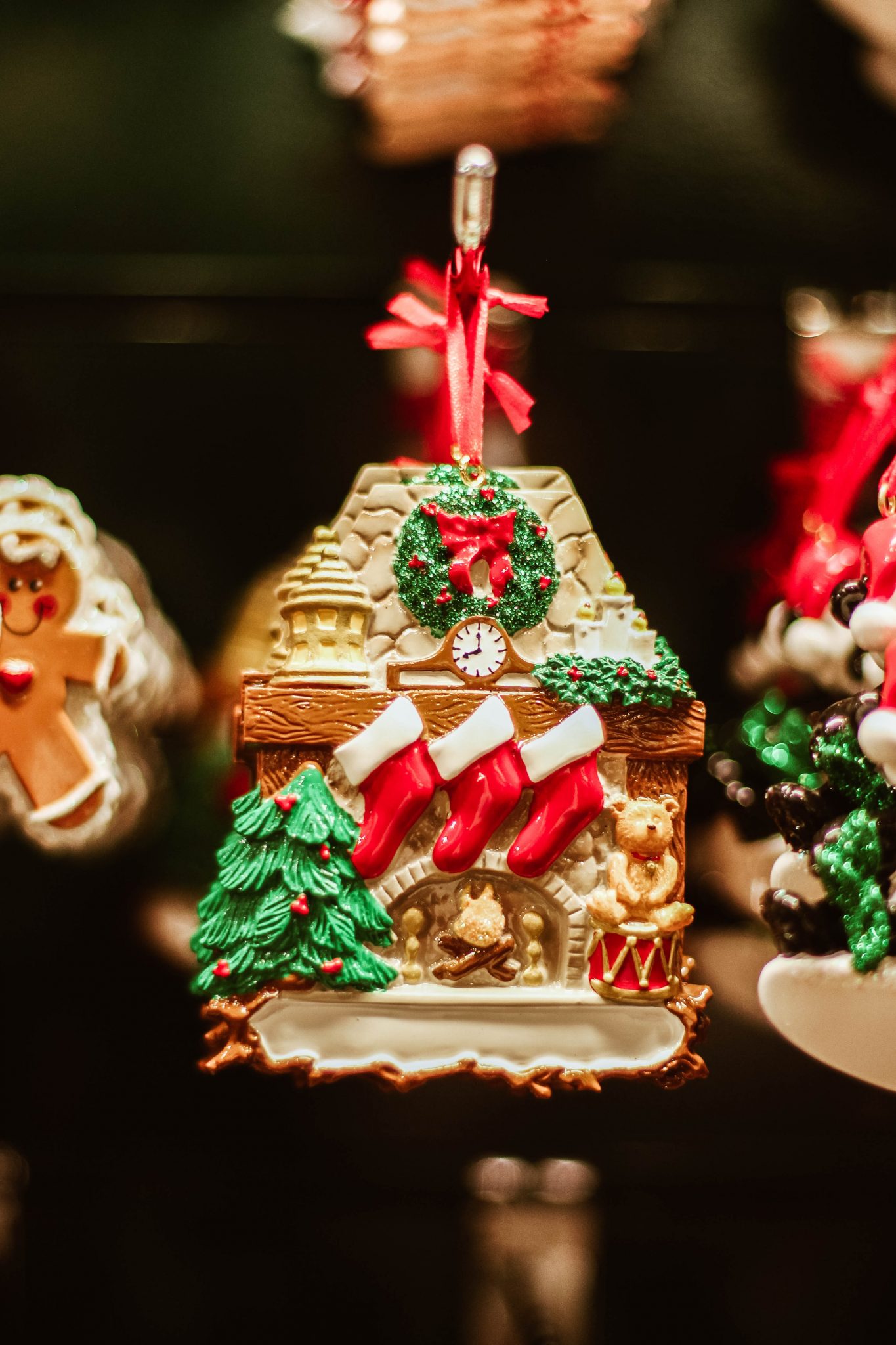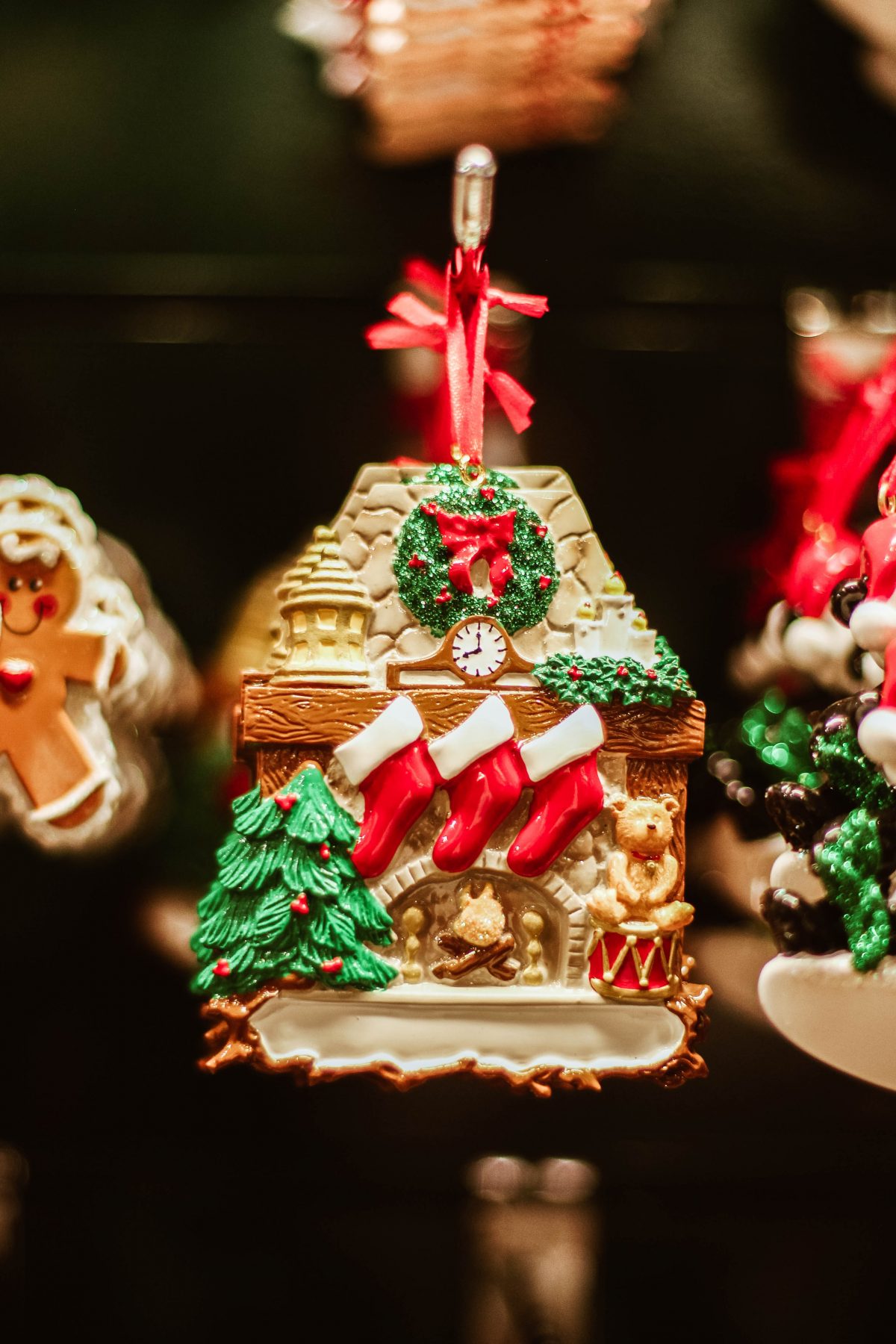 If you are specifically looking for handmade crafts, head to Yorkshire Yuletide Village. York is also home to the only year-round Christmas shop in the UK – Kathe Wohlfahrt, which is one of the must-stops during Christmas. For more traditional Christmas gifts, you can also check in shops on Parliament Street.
If you want to have some fun, hop on to some of the fair rides or go ice skating on the rink. If you're going to keep it leisurely, stop by to enjoy the musical performance of local artists, carols and street art performances.
Try many types of cheese, roasted chestnuts and gingerbread, washing them with spiced mulled wine.
Where to stay in York?
Rochester, England
Rochester Christmas market dates: 30 November to 15 December 2020
If you want to experience a typical Victorian Christmas market, Athen head to Rochester in Kent.
For starters, its fantastic location is one of the reasons why Rochester Chrismas market is among the top UK Christmas markets. More than one hundred thousand visitors head to this market every year to be transported to a mystic wonderland of Christmas.
In front of the royal Rochester's Castle Gardens which form the perfect renaissance set up, over 100+ chalets sell everything that you could imagine in Christmas markets.
Enjoy some of the funfair rides, shop for clothes, jewellery, crafts or toys. From Bavarian bratwurst to Italian pasta, you have a wide variety of dishes to munch.
The best part about celebrating Christmas at Rochester is that you can also witness another Christmas extravaganza – The Dickensian Christmas Festival. It is everything Victorian that you can imagine it to be -from the costumes to cuisines to carols, making you feel as if you were in the 19th century.
At Eastgate House, you can learn the history of Victorian Christmas celebrations. Or, if you want to feel Royal, how about a ball? Attend the Mistletoe Ball held as a part of the Dickensian Christmas Festival.
Where to stay in Rochester?
Lincoln, England
Lincoln Christmas market dates: 5 December to 8 December 2020
Lincoln hosts one of the shortest Christmas markets in England, lasting for three days, but that short span is one of the reasons why many visit Lincoln. The fairytale market is one of the biggest markets in the UK, with over 300 stalls attracting hundreds of thousands of visitors every year.
Located at Lincoln's Cathedral Quarter – an imposing medieval background, you can browse through the Bavarian-themed wooden huts that sell a wide range of festive trinkets and Christmas goods, including winter clothing, wooden toys and glassware.
Although the market lasts for three days, many shops are open until the end of Christmas, giving you plenty of time to shop, eat, drink and also enjoy the fairground rides.
After the market is over, there are plenty of events and special programs that happen in Lincoln. The Lincoln Castle is illuminated with fabulous Christmas lights that you can witness with a walking tour. There is a beautiful parade of Christmas Lanterns and nativity play at the Castle Hill during the Christmas week.
At Rand Farm Park, you can visit the winter forest where the kids can meet Santa. There are special concerts and choirs singing carols at Lincoln Cathedral until Christmas.
Where to stay in Lincoln?
Hope this list of the most recommended Christmas markets in the UK will inspire your Christmas vacation plans this year!
Let us know which is your favourite in the comments below if you have been to any of these Christmas markets.