Curious about the best time to visit San Diego? This comprehensive guide provides season-by-season insights, showcasing the city's year-round appeal.
While San Diego undoubtedly shines as a popular summer destination, it remains vibrant and bustling throughout fall and winter, offering a plethora of activities.
In fact, among major cities in California, San Diego stands out as a destination suitable for year-round travel.
With its temperate ocean, abundant dining, shopping options, and numerous attractions, San Diego invites exploration no matter the time of year.
Whether you seek outdoor adventures, cultural immersion, or culinary delights, strategically planning your visit can elevate your overall experience.
While other parts of the country bundle up in fall and winter, San Diego enjoys lingering warmth, surf swells, and predominantly dry days that extend well into November.
From the vibrant energy of summer to the tranquillity of winter, in this post, you will get invaluable insights, tips and tricks to ensure a unique visit.
Let's dive into the seasons and discover the best time to immerse yourself in the enchanting charm of this sun-drenched coastal paradise, San Diego.
First things first! I recommend you get travel insurance ALWAYS whenever you are on international or domestic travel!
Check out this insurance by Safety Wing, which offers a pretty good cover for you and your family! They even provide monthly insurance, much required for slow travelers like us! Book here!
If you want to rent cars in San Diego, check out Discover Cars, one of my favourites in the US because of its ease of use, availability of vehicles and, of course, pricing!
Book your rental bike here to roam San Diego in style with a motorcycle.
THE BEST TIME TO VISIT SAN DIEGO
WHAT IS THE BEST MONTH TO VISIT SAN DIEGO?
September is the best time to visit San Diego if you want to experience the city's magnificent beaches and popular attractions.
The summer temperatures in San Diego often extend through September, making it a perfect month to enjoy the best weather and warm ocean waters. 
RECOMMENDED – 25 FUN THINGS TO DO IN SAN DIEGO AT NIGHT
Moreover, September attracts fewer tourists, ensuring a more relaxed and enjoyable experience.
If your goal is to bask in the sun, relax on the sandy shores, and immerse yourself in the sea's beauty, scheduling your September trip is highly recommended.
WHEN IS THE SAN DIEGO RAINY SEASON?
The rainy season in San Diego extends from November to March, but there's no need to be concerned since the weather remains pleasant and moderate.
In fact, some individuals actually regard the rainy season as the best time to visit San Diego due to reduced crowds and ample opportunities for sightseeing and activities.
Throughout this period, the city typically receives an average of only two inches of rainfall per month, which is relatively low compared to other popular destinations on the West Coast.
Wear appropriate attire such as rain jackets, layered clothes and other accessories so that the weather does not hinder your enjoyment in San Diego.
If you plan to visit San Diego as a brief weekend escape, there's a high likelihood that you will completely miss the rain.
An intriguing aspect of the rainy season is its suitability for Whale watching in San Diego. Numerous gray whales migrate along the coastline during this time, resulting in a distinctive and thrilling experience.
There are great spots to whale watch from the shore, such as Cabrillo National Monument at the tip of Point Loma.
If you have spare time, visit the Old and New Point Loma Lighthouses, one of the top California Lighthouses.
Recommended Tour: Private Family Whale & Dolphin Adventure in San Diego
On this tour, Get the best chance of seeing whales and dolphins on a private boat. Your party will run the boat, including an enclosed cabin, an observation tower, and a restroom.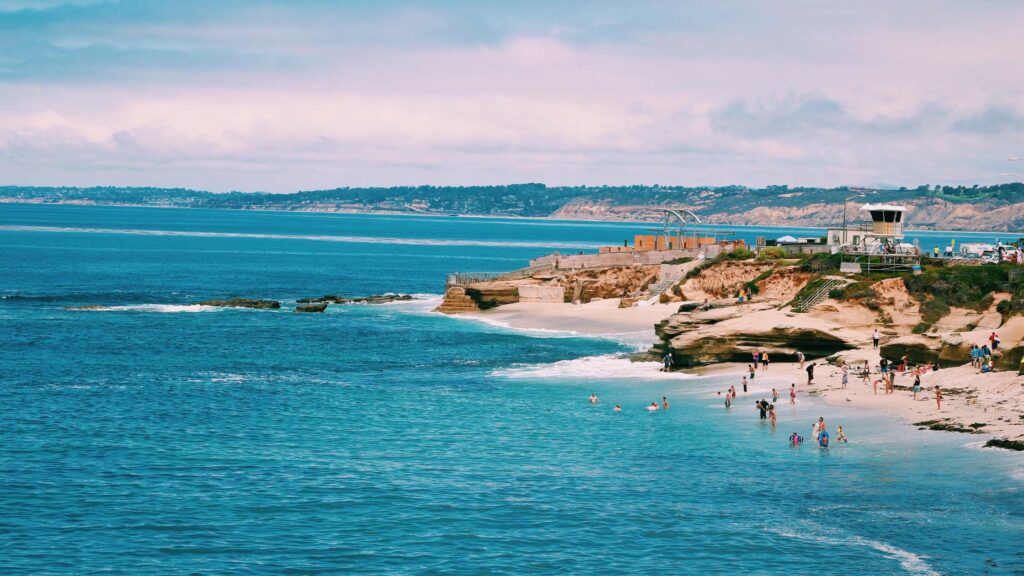 Your experienced USCG-certified captain knows the best places to spot wildlife and will provide engaging commentary on the local marine ecosystem. Book here.
Other recommended Whale watching and Cruise tours in San Diego:
If you prefer to avoid any chance of rain or overcast skies, it's advisable to plan your trip for July or August, when the sun shines almost every day.
WHEN IS THE HIGH SEASON IN SAN DIEGO?
If you are looking for the best time to visit San Diego and also apparently the high season in San Diego, visit during the early summer months between June and July.
Summer in San Diego typically begins on Memorial Day Weekend and lasts until Labor Day Weekend.
I wouldn't choose this time to visit San Diego because it will be all touristy, and the prices of most of the accommodations will be at their premiums.
WHAT IS THE CHEAPEST TIME TO VISIT SAN DIEGO?
If you are wondering what is the cheapest and best time to visit San Diego, visit during the beginning of the year.
During these winter months of December to March, considered the low season, you will have the most affordable and hassle-free experience.
You will find some of the cheapest airfare and best hotel rates of the year.
Be prepared to be greeted with a welcoming atmosphere by the locals. The sparse crowds will let you have most of the tourist attractions in San Diego all to yourself without long queues making it a real win for budget travelers.
While it is the rainy season, don't let that discourage you. San Diego's mild climate makes January and February particularly great times to explore the city.
It is a good idea to pack an umbrella or raincoat, just in case.
Don't miss out on this opportunity to explore San Diego without breaking the bank!
Recommended: 15 GORGEOUS WATERFALLS IN SAN DIEGO
WHEN IS THE BEST TIME TO SURF IN SAN DIEGO?
If you are an avid surfer looking for the best time to visit San Diego, head to this gorgeous city during the late summer and early autumn months of August through November.
San Diego has some of the best beaches in Southern California and is a hot spot for world-class surfing.
The Southern swells bring quality sets to breaks all along the coast from August to November. The waves will be consistent and favourable, enabling you to have the best surfing experience in San Diego.
Recommended Tour: Private Surf Lesson in North San Diego
On this tour, after going over safety precautions and etiquette about being a beginner surfer, you will be taught proper paddling techniques, the pop-up, and how to reach the lineup.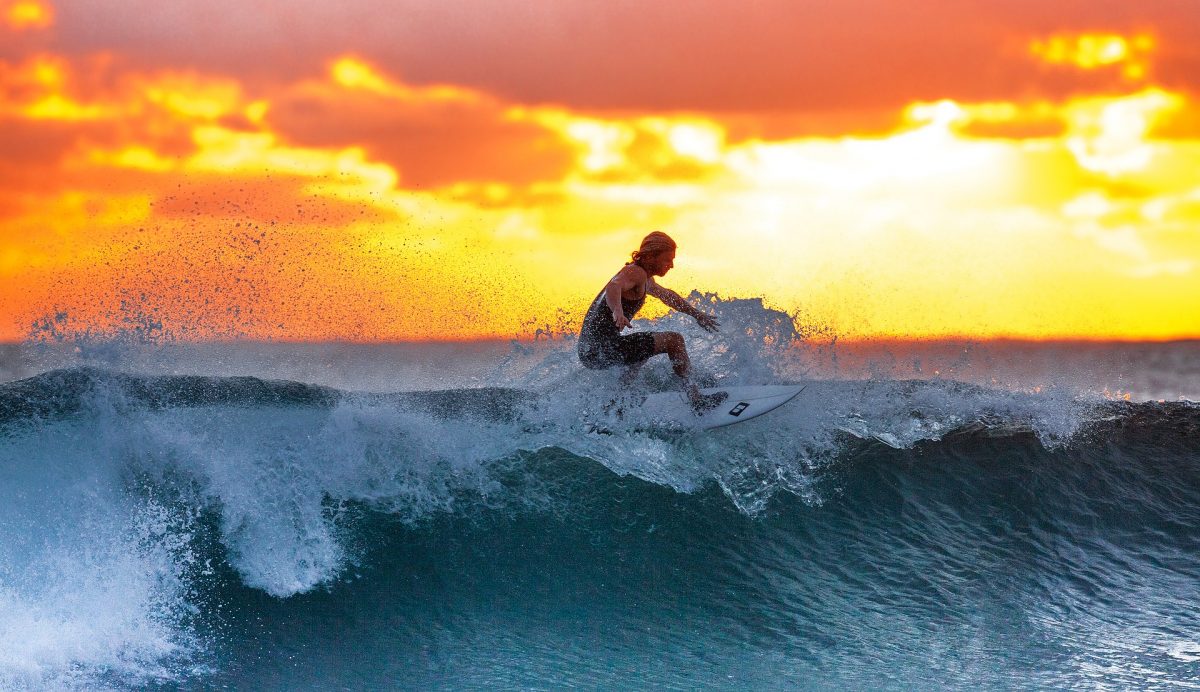 Once you are good with the basics on the beach and practice a couple of times on the sand, you will be taken to hit the tides. Surf here!
If you want to test your skills and ride more giant waves with other adventures, visit San Diego in Winter between December and March.
During these months, the northern storms unleash the most impressive swells of the year.
Though winter is another favourable surfing season, you might not witness huge crowds at the famous beaches of San Diego, meaning there will be lesser people to ride giant waves.
Other recommended Surfing Tours in San Diego:
Ensure to wear a proper wet suit since the water temperature can drop 60 degrees Fahrenheit and below during these months.
WHEN IS THE BEST TIME TO VISIT SAN DIEGO BEACHES?
Who doesn't like to relax by the beaches right? Especially in San Diego, which features some of the best Southern Californian beaches.
If you are wondering what is the best time to visit San Diego beaches, check out the place during the early fall months of September and October.
The temperature averages around 75 degrees Fahrenheit, and rainfall is almost unheard of. Waters will be warm enough for most swimmers, especially those visiting from colder climates.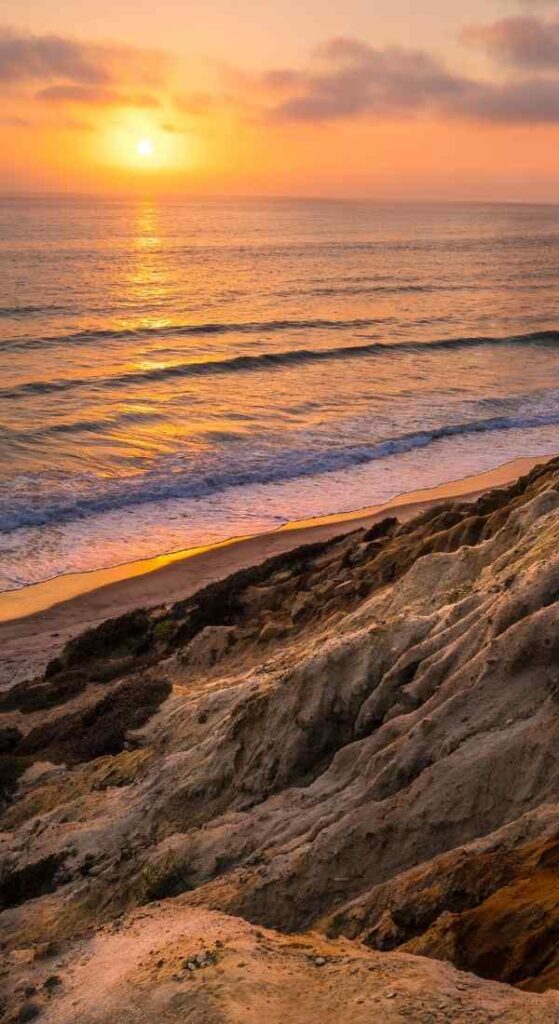 You might witness lesser crowds during these months.
If you are okay with the crowds but want the best beach experience in San Diego, visit during Summer between June and September.
The weather will be favourable; probably the best time to work on your tan lines. You will witness the warmest air and water temperatures, which will obviously draw people from across the state.
Recommended: 11 TOP SPOTS TO WATCH BEST SUNRISE IN SAN DIEGO
The other unpopular and offbeat option would be to visit during the winter months between December-March.
Temperatures average around 65 degrees Fahrenheit and can reach the 70s some days. Wear a proper wet suit before hitting the tides.
BEST TIME TO VISIT SAN DIEGO FOR HIKES
San Diego holds a special place in my heart due to its abundance of year-round activities, such as surfing, boating, and snorkeling.
September is one of the best time to visit San Diego, as the weather remains warm while most tourists have departed, providing a respite from the crowds.
If you are an avid hiker and wish to embark on the most awe-inspiring hikes in San Diego, planning your visit during Fall and Spring is advisable.
Head East of the city, and you will be greeted with trails covered in fall foliage and vibrant wildflowers.
Many of San Diego's famous attractions are even more enjoyable during the off-peak months when visitor numbers dwindle and the weather becomes cooler.
The main draw is San Diego Zoo, which offers a more delightful experience in the fall and Spring.
Recommended Tour: San Diego Zoo Safari Park 1-Day Pass Ticket
On this tour, go on a safari adventure, unlike any other outside of Africa, with exhibits inspired by the African Serengeti and the Asian Savanna. Book your tickets here.
Alternatively, you can skip the line and buy your 1-day pass tickets here.
WHEN IS THE BEST TIME TO GO FISHING IN SAN DIEGO?
If you are wondering what is the best time to visit San Diego for fishing, visit from April to October.
The ideal water temperatures make Southern California suitable for fish and anglers alike.
Try your luck with inshore fishing from April to October, and you might reel in trouts, halibut, rockfish and bass, while offshore boaters can reel in marlin, tuna and amberjack.
You might be unable to do deep-water fishing during the colder months from November to March; nevertheless, nearshore species will still be abundant.
If you visit San Diego in October, you might even witness the spiny lobster season.
Check out the San Diego Pier for a casual fishing experience. You can take a tour which provides all the necessary fishing gear and instructions if required.
Recommended Tour: Private Half Day Fishing Charter for Up to 6
La Jolla, located in San Diego, California, is a popular destination for fishing enthusiasts.
Its unique geography, with rocky cliffs and underwater canyons, provides a diverse range of fishing opportunities for beginners and experienced anglers. Check out the tour here.
Other Recommended Fishing Tours in San Diego:
BEST TIME TO VISIT SAN DIEGO WEATHER WISE
You might be wondering what the best time to visit San Diego is weather-wise.
Luckily, this city boasts a Mediterranean-like climate and is home to a coastal desert, making it renowned for its delightful weather throughout the year, especially along the coast.
However, I wouldn't recommend venturing further inland during summer, as the weather can become unbearable.
If you are not a fan of Spring and early Summer which will usually be gloomy and chilly, eagerly wait for proper summer sunshine and beach weather, which typically begins in July.
Summer extends well into September, providing ample time for outdoor enjoyment.
Santa Ana winds frequently sweep coastal Southern California in October, carrying hot and dry air from the eastern desert.
As a result, there's no need to pack your winter coat for Halloween, as the weather remains warm.
The hottest months are August and September, with average highs of 25°C (77°F). In December, the average high temperature drops to 19°C (67°F), and the nighttime low reaches a chilly ten °C (51°F).
While San Diego experiences its wettest weather during the winter months, it is also known for its frequent dry spells, contributing to its overall reputation for pleasant and comfortable temperatures.
BEST TIME TO VISIT SAN DIEGO BY SEASON
SPRING IN SAN DIEGO
MARCH-MAY
Typically Spring is not my best choice to visit San Diego, and the season brings rising temperatures and often presents a gloomy atmosphere with overcast skies.
San Diego embodies the cliche of "April showers, May grey, and June gloom." However, amidst the dreariness, there is a striking contrast in the form of vibrant blooms that emerge throughout the city.
If you are willing to tolerate a bit of drizzle, this could be the best time to visit San Diego.
Spring in San Diego is the perfect opportunity to indulge your senses. Check out the flower fields at Carlsbad Ranch. You will be greeted with stunning Giant Ranunculus flowers, known as Buttercups.
This is also one of the renowned flower fields in California.
Furthermore, Spring is an ideal period to venture into the desert regions of eastern San Diego County, even if the allure of the beach may not be as strong.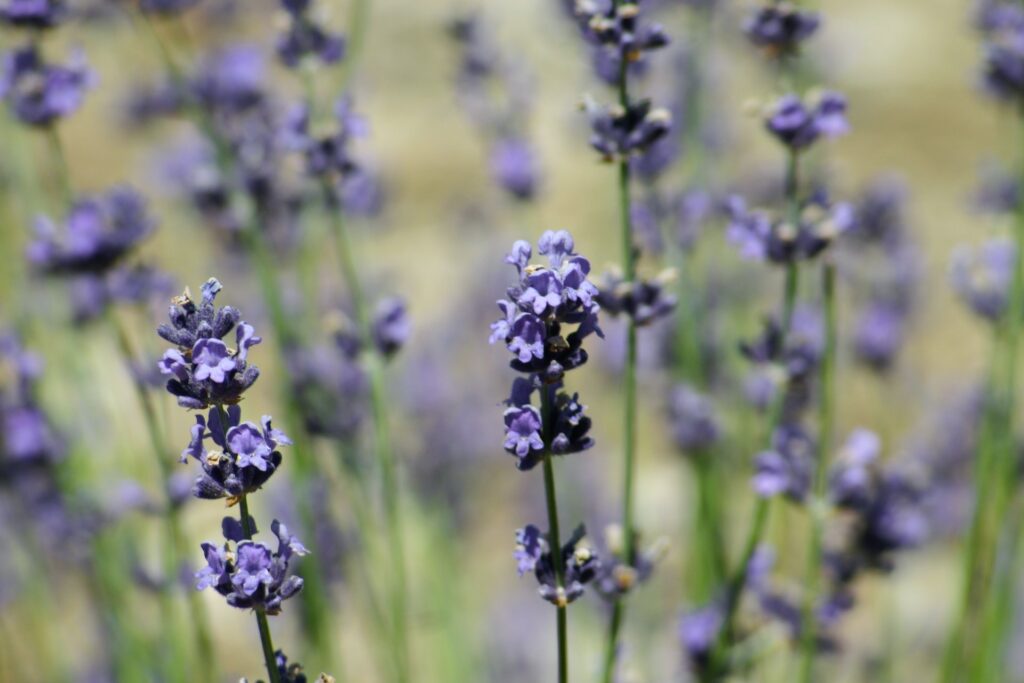 If you are a baseball lover, witness the season's first game by attending a Padres game at Petco Park in downtown San Diego.
Check out the seasonal Butterfly Jungle exhibit at San Diego Zoo Safari Park, which typically opens for a few weeks.
Celebrate Mardi Gras in the Gaslamp Quarter or watch the largest parade West of the Mississippi on St. Patrick's Day.
Check out the Irish Festival at Balboa Park, grab a green beer in the beer garden, visit the Celtic Village, and tune in to live music.
Another plus point of this season is that these areas of San Diego tend to experience pleasant weather much earlier than the coastal towns, making it an excellent time to explore their unique landscapes and natural wonders.
KEY EVENTS AND THINGS TO DO IN SAN DIEGO IN SPRING
Check out these popular events month-wise, which occur in Spring in this lovely city of San Diego:
Museum Month ( February)
RC44 San Diego Cup (March)
Busker Fest (March)
San Diego EarthFair (April)
Coronado Flower Show (April)
Mission Fed ArtWalk (April)
Gator By The Bay (May)
Fiesta Old Town Cinco de Mayo (May)
PROS TO TRAVELING TO SAN DIEGO IN SPRING
The weather is at its most pleasant, offering a respite from the extremes of summer.
The temperatures during this time strike a harmonious balance, neither soaring to uncomfortable heights nor plunging to chilly lows.
The absence of throngs of tourists. This allows you to savour the city's treasures at your own pace without jostling through crowds or enduring long lines.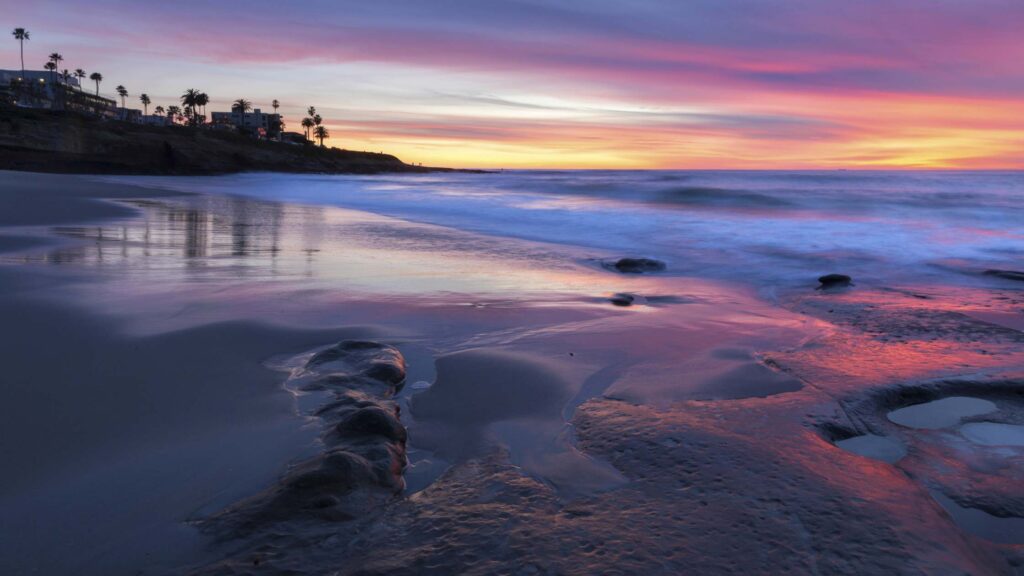 CONS TO TRAVELING TO SAN DIEGO IN SPRING
The only con would be that you cannot expect sun every day in this season, especially in May, popularly known as "May Grey".
SUMMER IN SAN DIEGO
JUNE – AUGUST
Experience the vibrant charm of San Diego, where summer unfolds as the pinnacle of excitement and activity.
As the sun shines brightly, locals and tourists bask in the city's lively atmosphere.
However, my visit in the early summer months revealed a fascinating aspect of San Diego that often goes unnoticed.
The cloudy spring weather, persisting until June, cast a unique spell over the city, offering a serene ambience and a respite from the scorching heat.
As I explored the various neighbourhoods and immersed myself in the local culture, I discovered an insider's tip to maximize the San Diego experience.
It's best to avoid the early summer if one seeks the highest temperatures and abundant sunshine.
The warmth of the summer truly takes hold later in the season, bringing with it an explosion of vibrant hues and golden rays.
In my quest to uncover the hidden gems of San Diego, I stumbled upon an intriguing phenomenon that transformed the city in July.
Comic-Con, the grandest event to grace these streets, takes center stage, captivating the hearts of enthusiasts worldwide.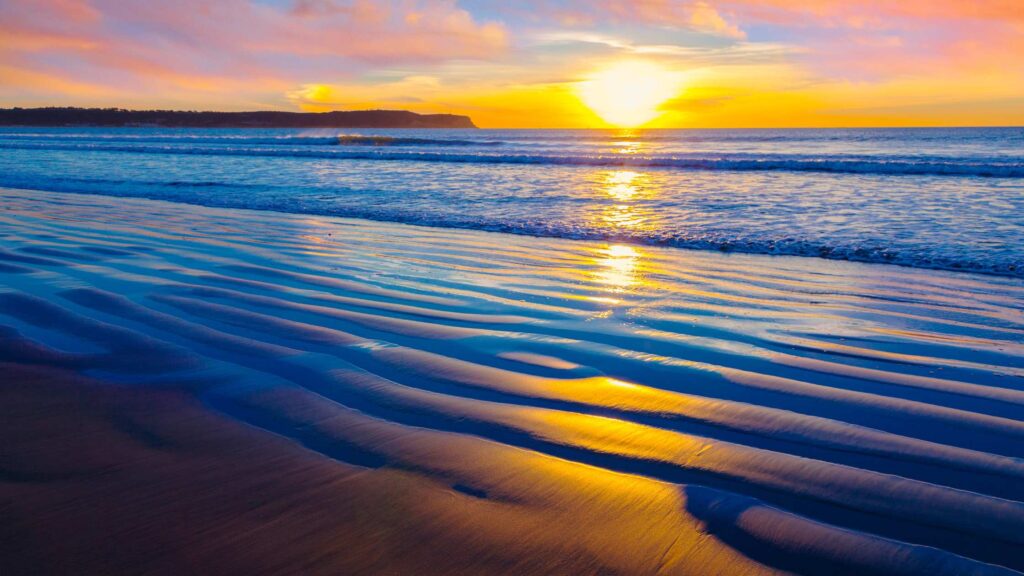 The popularity of this spectacle causes a surge in hotel prices, particularly in the Downtown area, where the convention is held, and the neighbouring districts.
It became clear that booking months in advance is essential to secure a coveted spot in these sought-after accommodations.
While July may steal the spotlight, August emerges as a close contender for the title of the busiest travel month in San Diego.
The city comes alive with various captivating events and festivities that beckon travelers from far and wide.
Moreover, this marks the official start of the surfing season, infusing the coastal landscape with an infectious energy.
However, it is worth noting that the heightened demand during this period inevitably leads to higher accommodation prices.
KEY EVENTS AND THINGS TO DO IN SAN DIEGO IN THE SUMMER
Rock' n' Roll Marathon (June)
San Diego International Beer Festival (June)
San Diego County Fair (June-July)
Comic-Con (July)
San Diego Pride (July)
Del Mar Racing Season (July-September)
PROS TO TRAVELING TO SAN DIEGO IN SUMMER
The temperatures will be delightfully mild and welcoming.
Numerous festivals and activities happen during this time.
The beach will be bustling with people, and the water will be warm.
CONS TO TRAVELING TO SAN DIEGO IN SUMMER
The cost of hotels and other accommodations increases significantly, making it an unfavourable period for budget-conscious travelers.
The peak heat arrives in late summer, specifically from mid-July onwards.
The city is filled with tourists, creating a bustling atmosphere that may overwhelm specific individuals.
AUTUMN/FALL IN SAN DIEGO
SEPTEMBER – NOVEMBER
If you are looking for a more relaxed and crowd-free experience, autumn emerges as the best time to visit San Diego and its gorgeous wonders.
While the allure of warm weather lingers into September, the arrival of October and November brings a noticeable decline in crowds and hotel prices, making it an ideal season for peaceful exploration.
Curious about when San Diego starts to transition into colder temperatures? Rest assured, early autumn in the city still offers mild weather, allowing locals and off-season visitors to relish the numerous untouched beaches that dot the coastline.
As the season progresses, a gentle coolness pervades the days and evenings, ushering in a moderate climate that invites you to venture beyond the sandy shores and explore the diverse landscapes of San Diego County.
Autumn in San Diego is not just about the weather—it's a time when the city's cultural scene truly comes alive.
A myriad of music, art, wine, and sporting events grace the calendar, offering a feast for the senses.
If you are a culinary enthusiast, you will be drawn to the various gastronomic celebrations, including the highly anticipated Restaurant Week, where a fusion of flavours and culinary delights await.
As temperatures drop gradually, the beaches and theme parks welcome fewer visitors, creating a more serene atmosphere for leisurely enjoyment.
Around the Thanksgiving holiday, there may be a slight uptick in activity, so plan accordingly to secure your desired experiences during this time.
Embrace the tranquillity and cultural richness of autumn in San Diego, where you can bask in the mild weather, relish in the local events, and savour the hidden gems of this coastal paradise.
Whether you seek relaxation on the beaches, vibrant cultural festivities, or gastronomic delights, San Diego in the autumn promises an unforgettable and unhurried experience.
KEY EVENTS AND THINGS TO DO IN SAN DIEGO IN AUTUMN/ FALL
Jazz at the Creek (September)
San Diego Blues Festival (September)
Miramar Air Show (September)
San Diego Restaurant Week (September-October)
Fleet Week (October-November)
San Diego Bay Wine & Food Festival (November)
Día de los Muertos
Wonderfront Music & Arts Festival
Beer Week
PROS OF TRAVELING TO SAN DIEGO IN AUTUMN/FALL
As tourists depart, the area experiences a decrease in activity.
The warm weather persists until at least the middle of autumn, with temperatures starting to drop from November onwards.
From October onwards, you will witness a decline in hotel and lodging prices.
CONS OF TRAVELING TO SAN DIEGO IN AUTUMN/FALL
From late October onwards, you will notice a gradual decline in temperature and fewer crowds at the beach.
WINTER IN SAN DIEGO
DECEMBER – FEBRUARY
San Diego is renowned for its year-round mild weather, but during winter evenings, the city can experience exceptionally chilly temperatures with lows as low as ten °C (51°F).
If you long for a relaxed beach vacation, avoiding visiting during this time is best.
Rain showers are anticipated, and the ocean waters are so cold that most locals opt not to venture near the shoreline.
However, surfers find joy in the large winter swells and exceptional surf.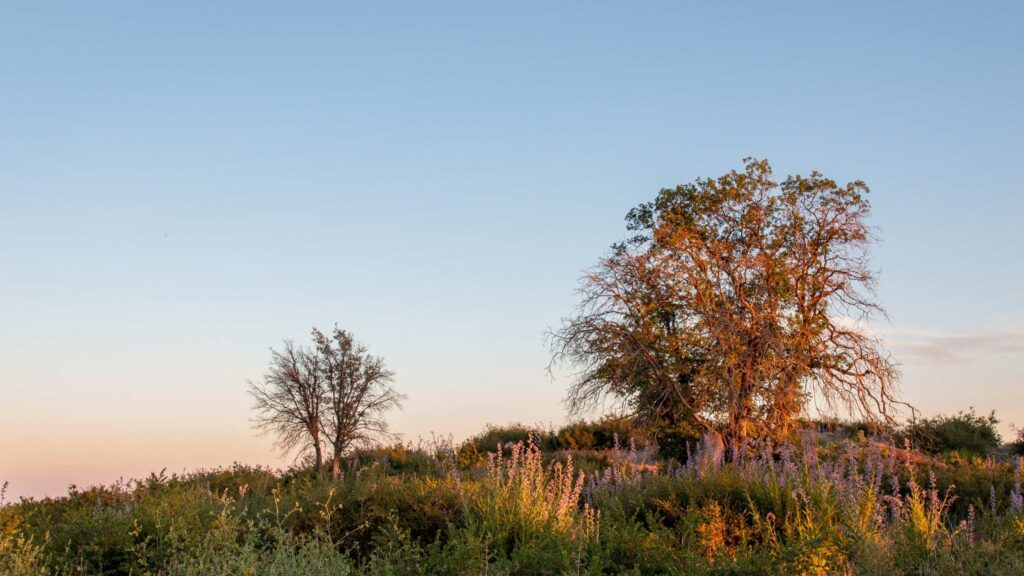 On the flip side, winter usually brings reduced hotel rates. If you want to be on the sea during your winter travels, consider embarking on a whale-watching expedition.
While fewer activities may be available in San Diego during winter, it presents an ideal opportunity to explore the city's fantastic indoor attractions, such as museums, as there will be fewer crowds.
Furthermore, if you don't mind the cooler weather, you will enjoy the advantages of traveling during the low winter season, frequently including lower hotel rates.
Recommended Tours:
KEY EVENTS AND THINGS TO DO IN SAN DIEGO IN WINTER
Balboa Park December Nights (December)
San Diego Bay Parade of Lights (December)
San Diego Museum Month (February)
Chinese New Year Fair (February)
PROS OF TRAVELING TO SAN DIEGO IN WINTER
This is the perfect time for budget-conscious travelers as hotel and accommodation rates are at their most affordable.
With the departure of most tourists, there is a noticeable decrease in the number of people, and locals tend to prefer staying indoors.
CONS OF TRAVELING TO SAN DIEGO IN WINTER
The colder weather usually leads to a decrease in the number of activities and festivals available in the area.
Frequent rain showers make it challenging to plan outdoor expeditions.
WHEN TO TRAVEL TO SAN DIEGO: PRACTICAL TIPS AND TRICKS
San Diego's beaches are accessible throughout the year, although summer offers a more comfortable beach experience.
If you can withstand the cold and dress appropriately, the water remains tolerable regardless of the season.
Following heavy rainfall, avoiding the ocean for a few days is advisable. While major storms are infrequent in San Diego, their occurrence can lead to land runoff that may adversely affect the water quality.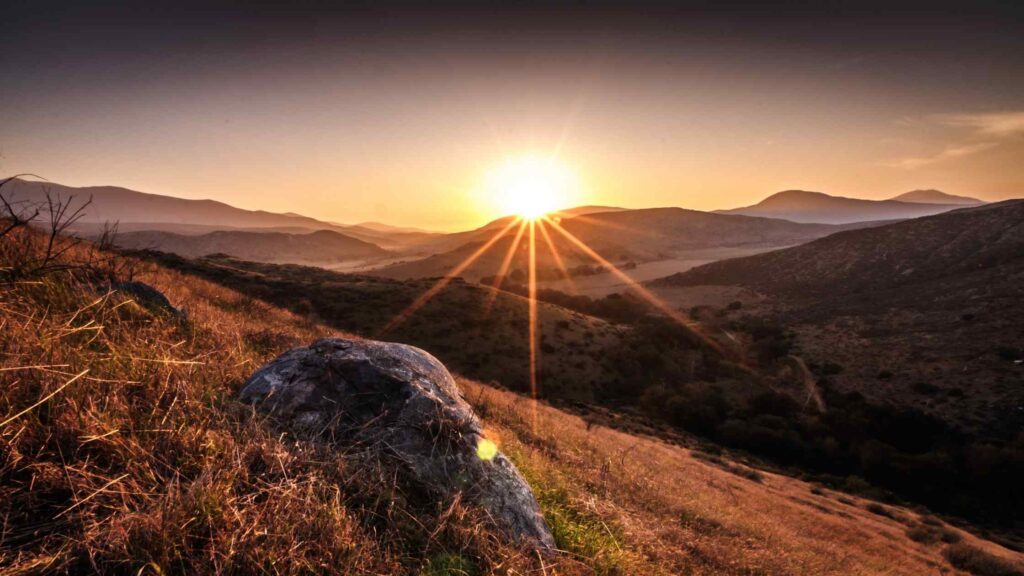 San Diego's temperature exhibits unpredictable fluctuations throughout the day and from one day to another.
Mornings and evenings are excellent, especially during fall and Spring, while the middle of the day brings warmer conditions.
Dressing in layers that can be easily removed as the temperature rises is advisable.