There are many fantastic things to do in Oxnard if you want a holiday in one of the beautiful coastal getaways in Southern California. Oxnard, one of the largest cities in Ventura County, is known for its rugged beauty, miles of beautiful sandy beaches, various biologically preserved communities and shorelines.
The city was inhabited by the Chumash Indians and was known for growing beans and barley during its development.
Later Oxnard became one of the cities to play an important role and contribute to the historical significance of the maritime history of California.
The best feature about Oxnard is that major surrounding cities can easily reach it.
From nightlife to busy ports and beautiful beaches, there are many places to visit in Oxnard for planning a perfect weekend trip.
This guide brings the best things to do in Oxnard, how to get there, and where to stay. Continue reading to plan a fabulous trip with your loved ones in southern California.
TOP THINGS TO DO IN OXNARD CA
CHANNEL ISLANDS HARBOR
One of the top things to do in Oxnard is to visit the Channel Islands Harbor, a prime tourist attraction known for its plethora of waterfront activities.
Explore the Channel Islands, one of the best National Parks in California and among the chain of five beautiful islands on the SoCal coast.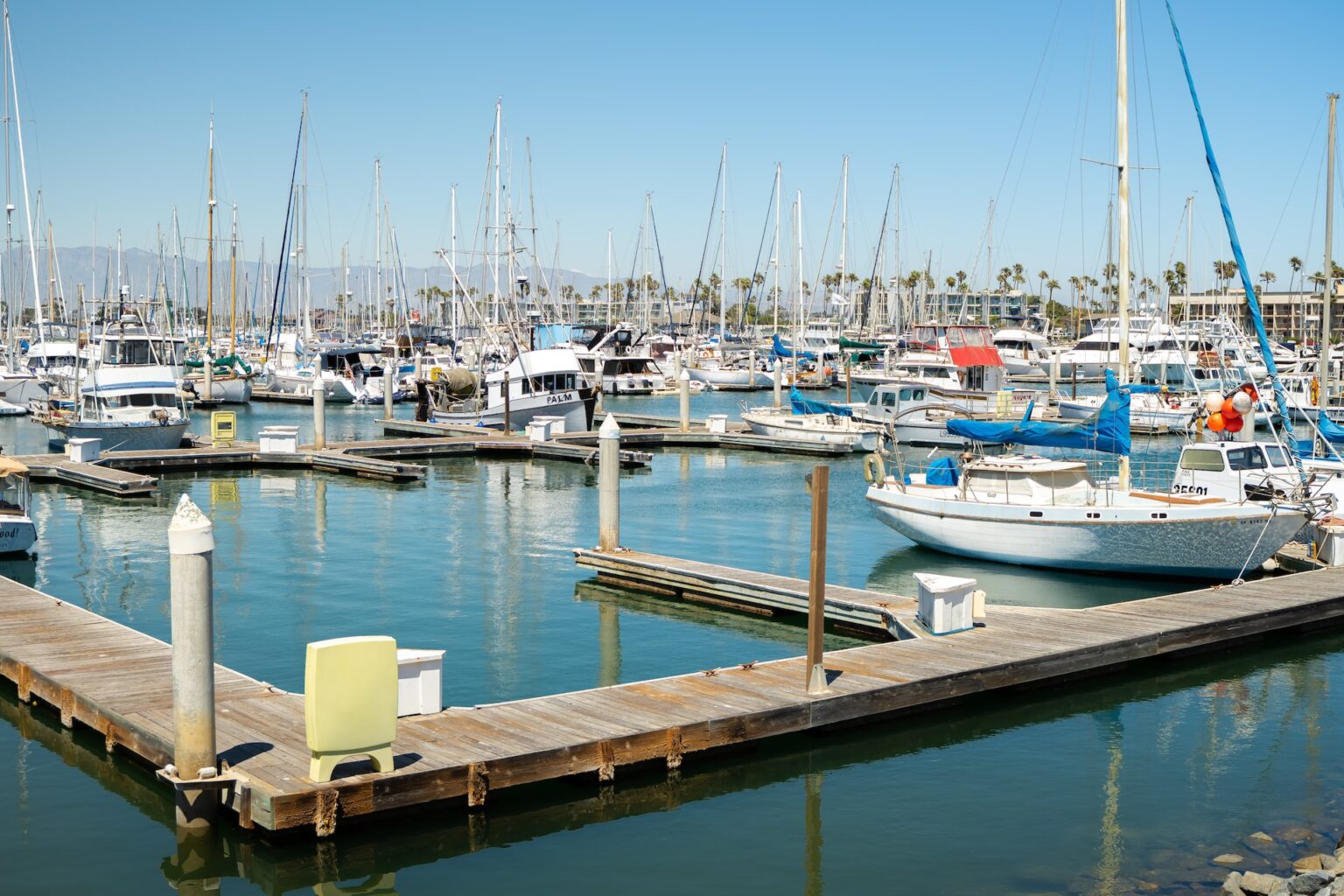 The best way to reach the Channel Islands is via an 11-mile ferry which departs from the Channel Islands Harbour. Most of the ferry ride packages come in combination with wildlife sightseeing.
Apart from visiting the Channel Islands, there are many other activities which we can be done on Channel Islands Harbour. Enjoy Kayaking on the calm waters of the Lake, take part in guided paddling tours, soar high on the seas and enjoy the stunning lake views via parasailing.
Go on a guided Whale watching tour if you visit Channel Islands Harbour between December and April. Try Sportfishing, go hiking or biking on the rugged paths to explore Ventura County.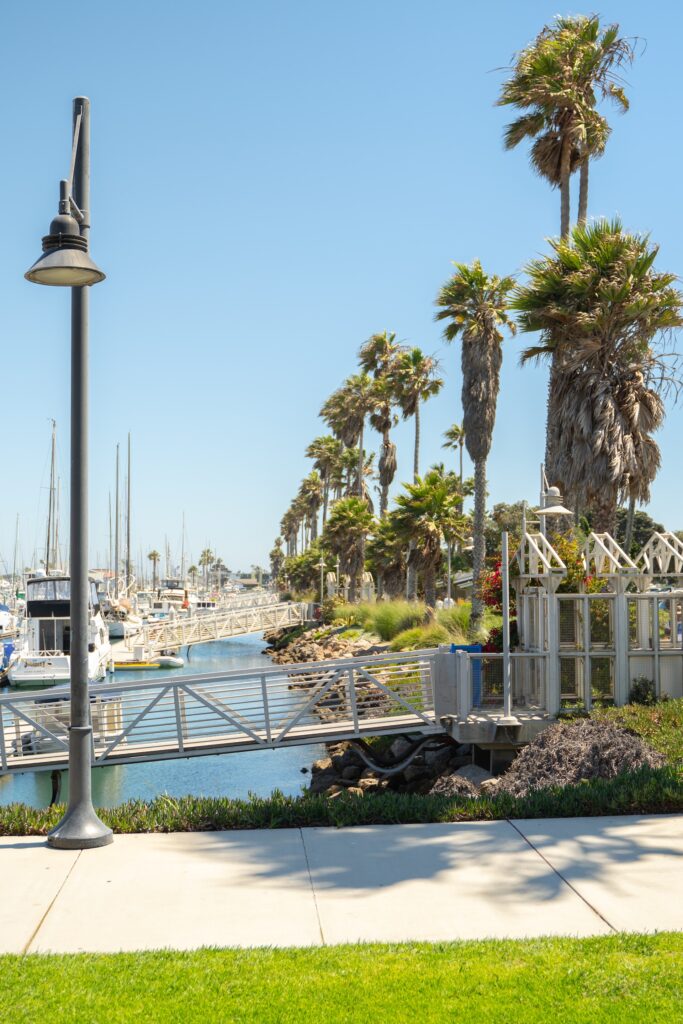 Check out the Channel Islands Museum to learn some exciting facts about Maritime history via miniature ship models and artefacts.
If you have your boat, you can dock at the harbour and have a picnic lunch in the sandy parks or try some mouth-watering seafood delicacies in one of the lakefront restaurants.
MARINE EMPORIUM LANDING
One of the top things to do in Oxnard is to visit the Marine Emporium Landing, a prime hub for commercial establishments in the city's centre.
Explore the Channel Islands Harbor, stroll on the Promenade and check out the many cosy lakefront restaurants. Many fine-dining outlets are available if you plan to take your loved one on a romantic date evening.
Check out the weekly farmers market or take a guided boat excursion to see marine friends like whales, sea lions and dolphins up close. Unwind on the benches near the Promenade and enjoy the stunning sunset views.
RELAX ON OXNARD STATE BEACH
Check out Oxnard State Beach if you are a beach bum looking for free things to do in Oxnard.
Oxnard State beach is part of Oxnard State Park and is well-maintained. The centrally located coastline, the white sandy beach dotted with palm trees and wildflowers, is a relaxing place and a popular hotspot among the locals.
There are two large parking lots near the beach. One near Oxnard Beach Park and the other on Sunset Lane, located South side of the beach.
If you get contented with water activities, check out the Park for other attractions like kite flying, flinging a frisbee or having a picnic lunch. Stroll on the paved paths that run through the dunes and lead you to the beautiful beach.
There is an exclusive pirate-themed kids' area in the Park with innovative sculptures of sea monsters and turtles. Kids can enjoy the baby swings or sea saws while you can go rock climbing in the Park.
SURF AT MANDALAY BEACH
Another underdeveloped beach to the North of Oxnard State Beach is Mandalay State Beach, known for its rugged coastal beauty.
The beach has no amenities since it is adjacent to the Mandalay County Park, a protected reserve for frequent fliers, The Snowy Plover and The Least Tern, two endangered bird species and a preserve for fragile dunes, local fauna and wetlands.
Mandalay beach starts from the end of Oxnard's West 5th Street. If you are interested in Surfing, the waters here are apt for riding the waves.
Surfers usually start surfing from the Mandalay and head North towards the power plant, one of the exciting things to do in Oxnard.
If you have spare time, hike down the coast to reach Oxnard Beach Park or hike up the coast to visit McGrath State Beach.
STROLL ALONG SILVER STRAND BEACH
Another Surfing hotspot in Oxnard is Silver Strand Beach, a one-mile sandy beach between Channel Islands Harbour and Port Hueneme.
Unlike Mandalay beach, Silver Strand Beach has basic amenities like restrooms and showers. There are lifeguards as well during the peak summer season.
Head to the North end of the beach to hop on a viewing platform and take in the fantastic ocean views. You might even get distant views of Dolphins and seals from the platform.
Silver Strand Beach is also a snorkelling and fishing hub. Camping facilities are available on the beach, along with RV hookups, making this one of the fun things to do in Oxnard.
EXPLORE OTHER BEACHES
One of the free things to do in Oxnard is to explore the town's lovely beaches.
Head North to explore McGrath State Beach or check out the one-mile-long Hollywood beach, located South of Oxnard State Beach, that surrounds the mouth of the Channel Islands Harbor and separates it from the Peninsula.
Many amenities like showers, restrooms, and fun activities like beach volleyball and frisbee competitions often occur on this beach during summer.
VISIT OXNARD FARMER MARKET
Check out the Oxnard Farmer Market in Plaza Park – downtown, one of the free things to do in Oxnard.
You can interact with the locals and learn about fresh produce firsthand. The farmers market is the best place in Oxnard to buy various varieties of fruits and veggies.
Enjoy the country music in the background while savouring the delicious local eats at the market, one of the several Oxnard Ca things to do if you are an explorer.
You can buy plants and flowers to adorn your home garden or check out handmade arts and crafts to support local artisans.
Timings: Every Thursday, 9 AM – 1:30 PM
OXNARD PERFORMING ARTS CENTER
Visit the Oxford Performing Arts Center, a multipurpose theatre usually used for performing various plays and other community-based events like trade shows.
The theatre can accommodate around 4,000 persons and has eight exclusive meeting rooms to host corporate events and meetings. The place is also used to host private parties like weddings, game nights and musical events, making this one of the fun things to do in Oxnard.
VISIT MULLIN AUTOMOTIVE MUSEUM
If you are an auto enthusiast, check out the Mullin Automotive Museum, one of the unique things to do in Oxnard.
Established by the car enthusiast Peter W. Mullin, the museum specializes in the collection of French automobiles; you will get to see vintage, foreign and customized cars which have been well-maintained for decades.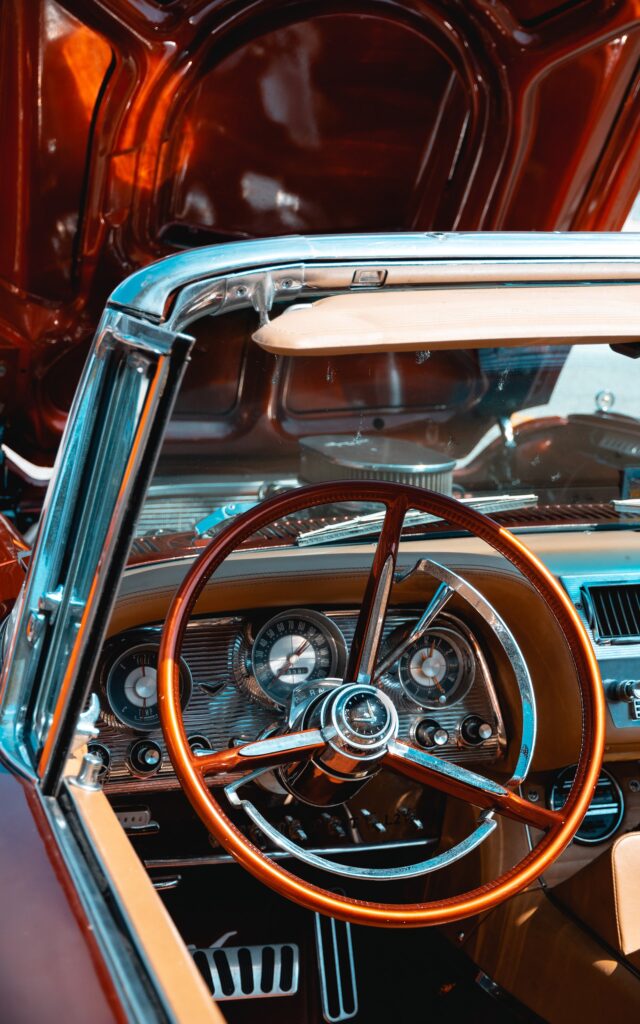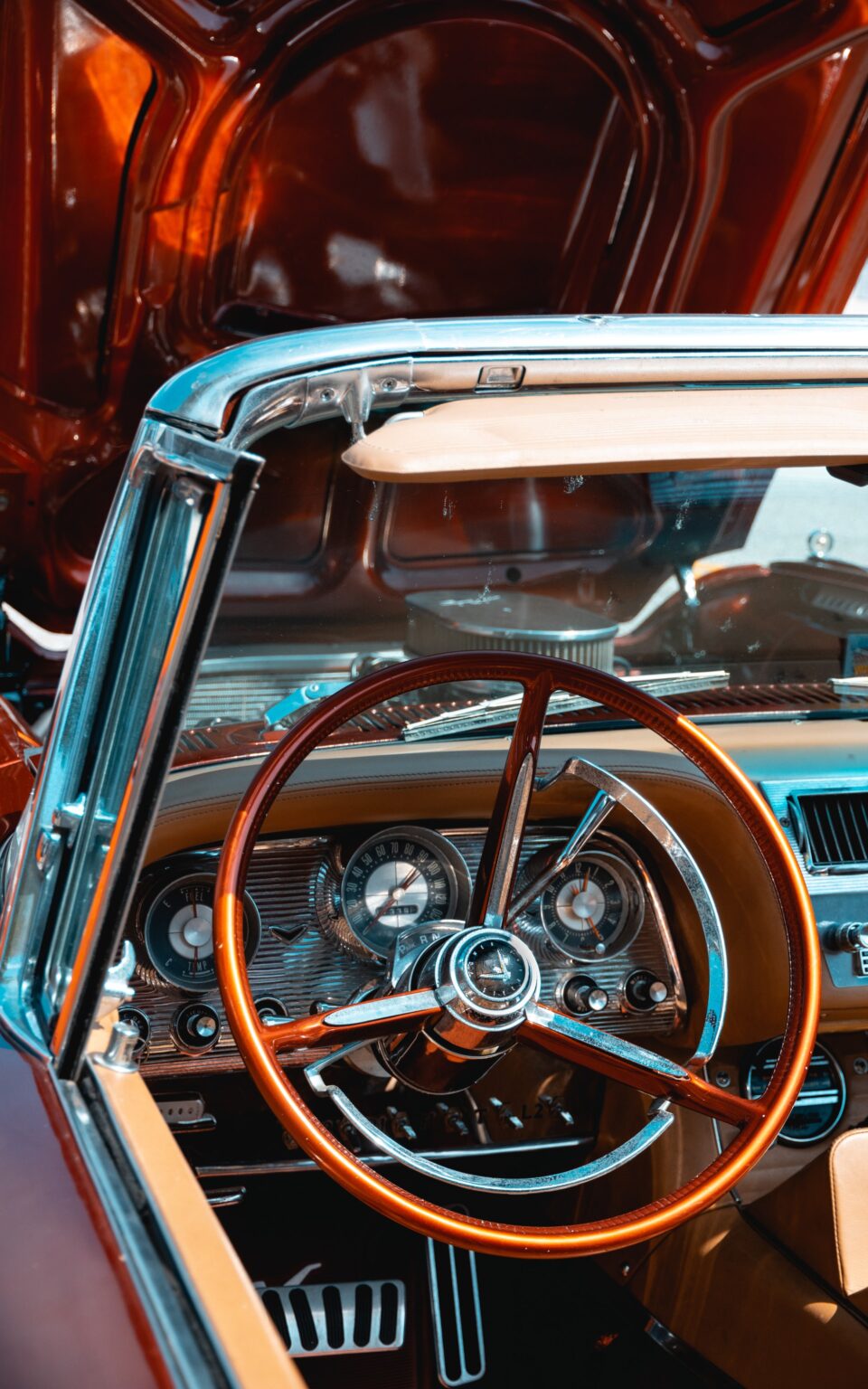 Learn about the history of car making from the trained staff and pose along with classic Kellner and Bugattis and other age-old interesting car posters.
The museum is also home to handmade wooden crafts, furniture, paintings and car-themed books.
MURPHY AUTO MUSEUM
Browse Murphy Automotive Museum on Emerson Avenue, another well-maintained museum for restoring and preserving historical automobiles and other customized artefacts, one of the cool things to do in Oxnard.
A retired neurosurgeon started Murphy Auto Museum with his collection of cars. Currently, around 60 vintage cars, including a 1967 Pontiac GTO and a 1932 Buick Town Car, are lined up in the museum showcasing the history of car production over the last 100 years.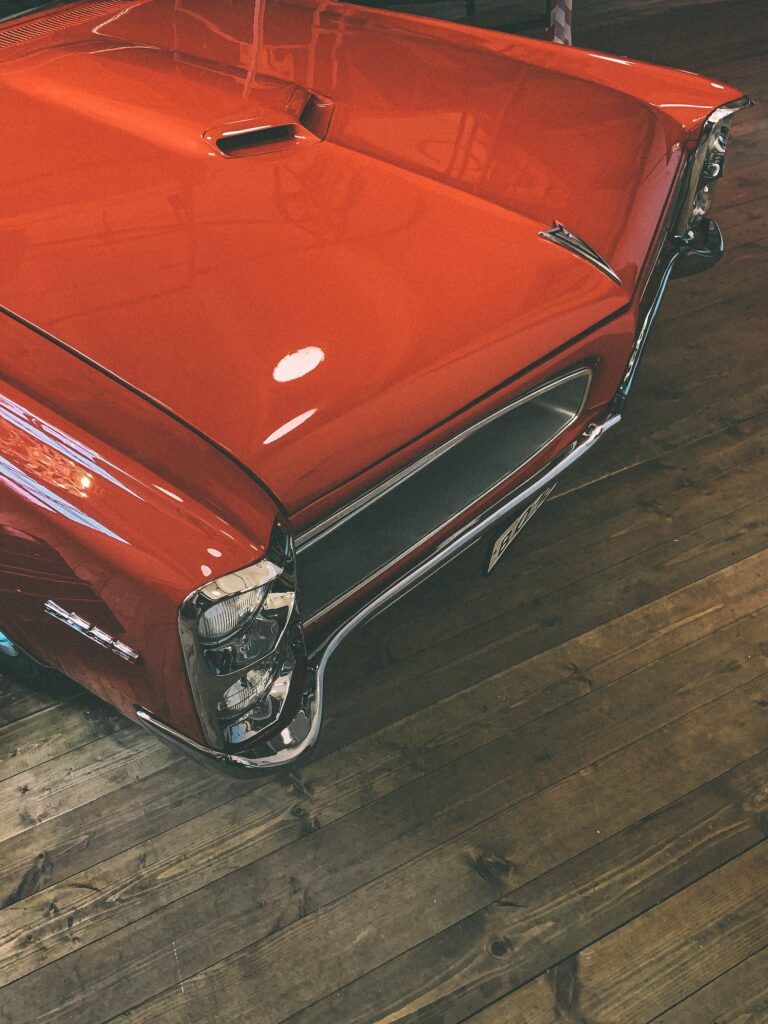 The museum also features a working model railway on an 1800 square feet plot, open to the public on weekends to witness the historic train operation.
Check out the other retro car-related artefacts, photos and antiques while considering how modern-day EVs have come a long way.
The museum is maintained and operated by a group of local volunteers, and they also have an in-house mechanic!
FUN THINGS TO DO IN OXNARD CA
RIVER RIDGE GOLF CLUB
If you are interested in Golfing, check out the River Ridge Golf Club, a state-of-the-art Golf Club in Oxnard, located along the shoreline of Santa Clara River, one of the cool things to do in Oxnard.
The course has 36 holes spread over 8 acres of well-maintained land. You can choose any 18-hole links-style Vineyard or Victoria Lake Course. If you want to experience both, you can book both courses!
River Ridge Golf Club also provides beginner and advanced golfers golf lessons. You can even take a lifetime membership if you plan to visit Oxnard often. Membership can save you a few bucks on the Golf lesson classes, and you will get additional privileges.
ELITE THEATRE
If you are into theatre, drama and music, visit the Elite theatre old Maritime Museum at the Channel Islands Harbor Fisherman's Wharf, one of the cool things to do in Oxnard.
Established in 1994, the theatre mainly promotes local arts and innovative plays. The theatre produces several Main Stage productions and Youth productions during peak seasons, a must-watch if you are in Oxnard during the season.
Elite theatre distributes free tickets to deserving candidates in the arts community under its Art for Everyone initiative. The theatre also hosts community events and crafts workshops. Enjoy the Open-Mic shows and Play readings and get soaked in the cultural vibes of Oxnard.
CHECK OUT LOCAL FESTIVALS AND CONCERTS
If you visit Oxnard during Summer, don't miss the popular summer concerts in Oxnard. Also, check out the Tamale festival and Dallas Cowboys Training Camp, one of the most exciting things to do in Oxnard.
You can take kids to the carnival rides or the dedicated crafts area if you are with kids. Enjoy the live music concerts while sipping your favourite beer from the beer garden.
Don't miss the California Strawberry Festival. You will get to try various types of locally grown strawberries and the delicacies made out of them, like Nachos or Pizzas.
VISIT BOWLERO
If you are looking for fun things to do in Oxnard, especially in a group, the best place to spend a day is to visit Bowlero, a popular entertainment hub in Oxnard.
Bowlero is known for its well-maintained 28 bowling lanes, ideal for all age groups. The venue features many arcade games besides Bowling, like Kart and Pac games.
The best feature of Bowlero is the in-house sports bar, which has various beers, cocktails, wines, and food like burgers and pizzas. So sip your favourite drink, grab a bite and try your luck scoring a strike.
CHANNEL ISLANDS MARITIME MUSEUM
If you want to learn about the Maritime history of SoCal, check out the Channel Islands Maritime Museum, located on the Channel Islands Harbour, one of the unique things to do in Oxnard.
The museum has two sections, upper and lower decks, featuring model ships of various sizes. Appreciate the efforts behind these intricate models and rotating exhibits and enjoy the views of real-time boats lining up along the harbour from the panoramic windows of the museum.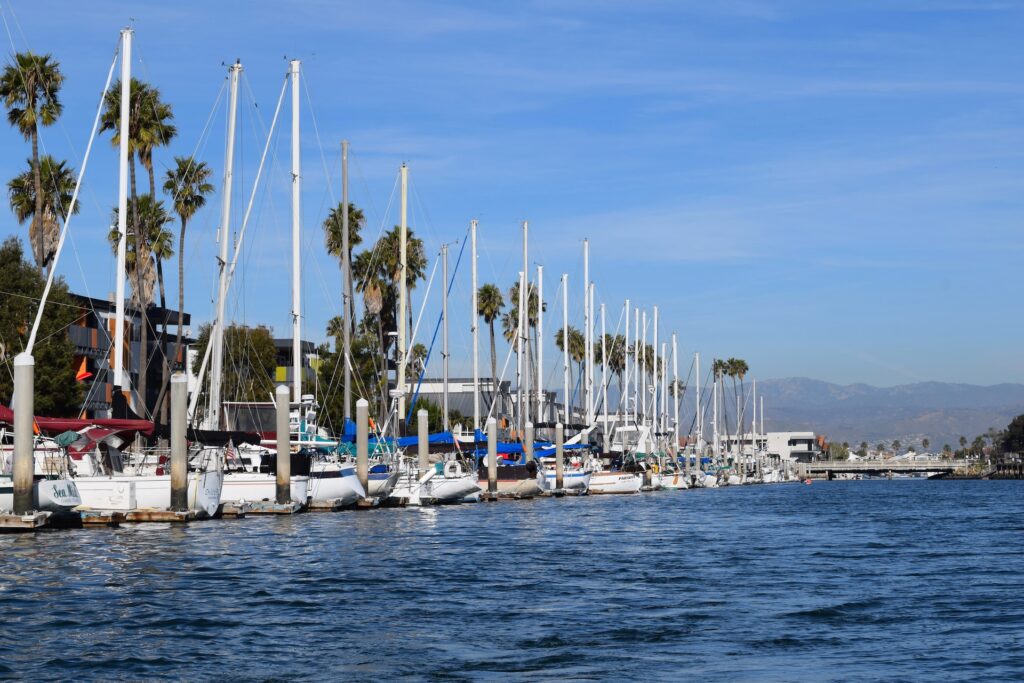 If you are an art buff, you will notice how this museum's maritime paintings from around three decades are well-preserved. The museum also hosts various unique events and educational programs, field visits for children, and even sea-themed food competitions such as Chowderfest, which shouldn't be missed.
RANCHO VENTAVO CELLARS
If you are looking for free things to do in Oxnard and are a wine lover, check out the Rancho Ventavo Cellars, located in Scarlet house, a historical building of 1902 at Heritage Square in Oxnard.
Rancho Ventavo Cellars is a family-run business which started as a hobby in the early 1900s. The family was keen to learn the art of winemaking and decided to produce local wines of various filovirus.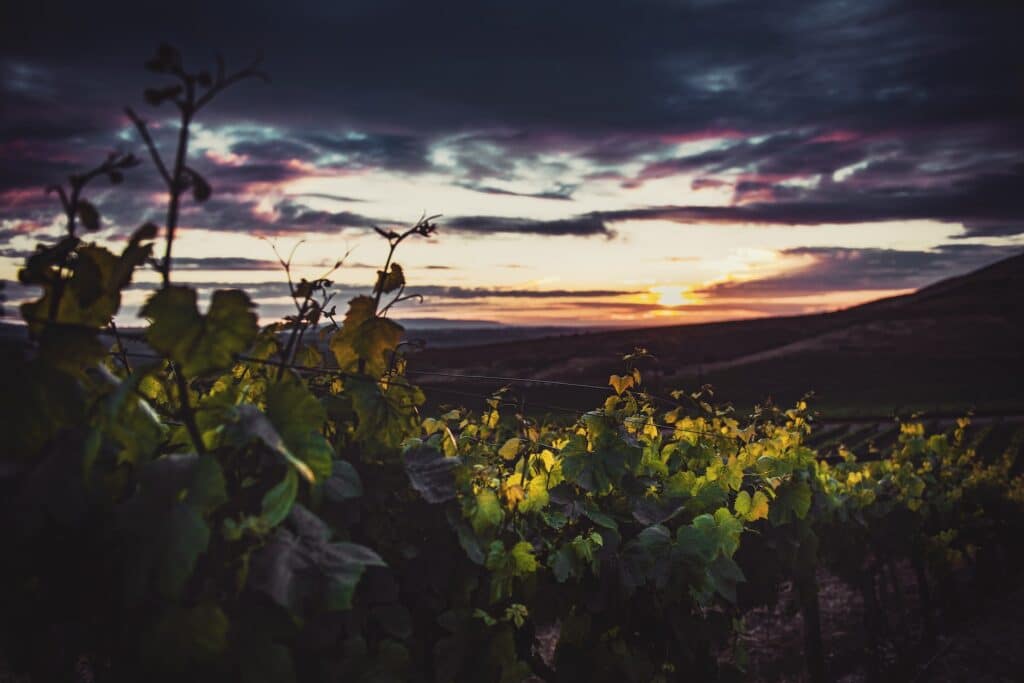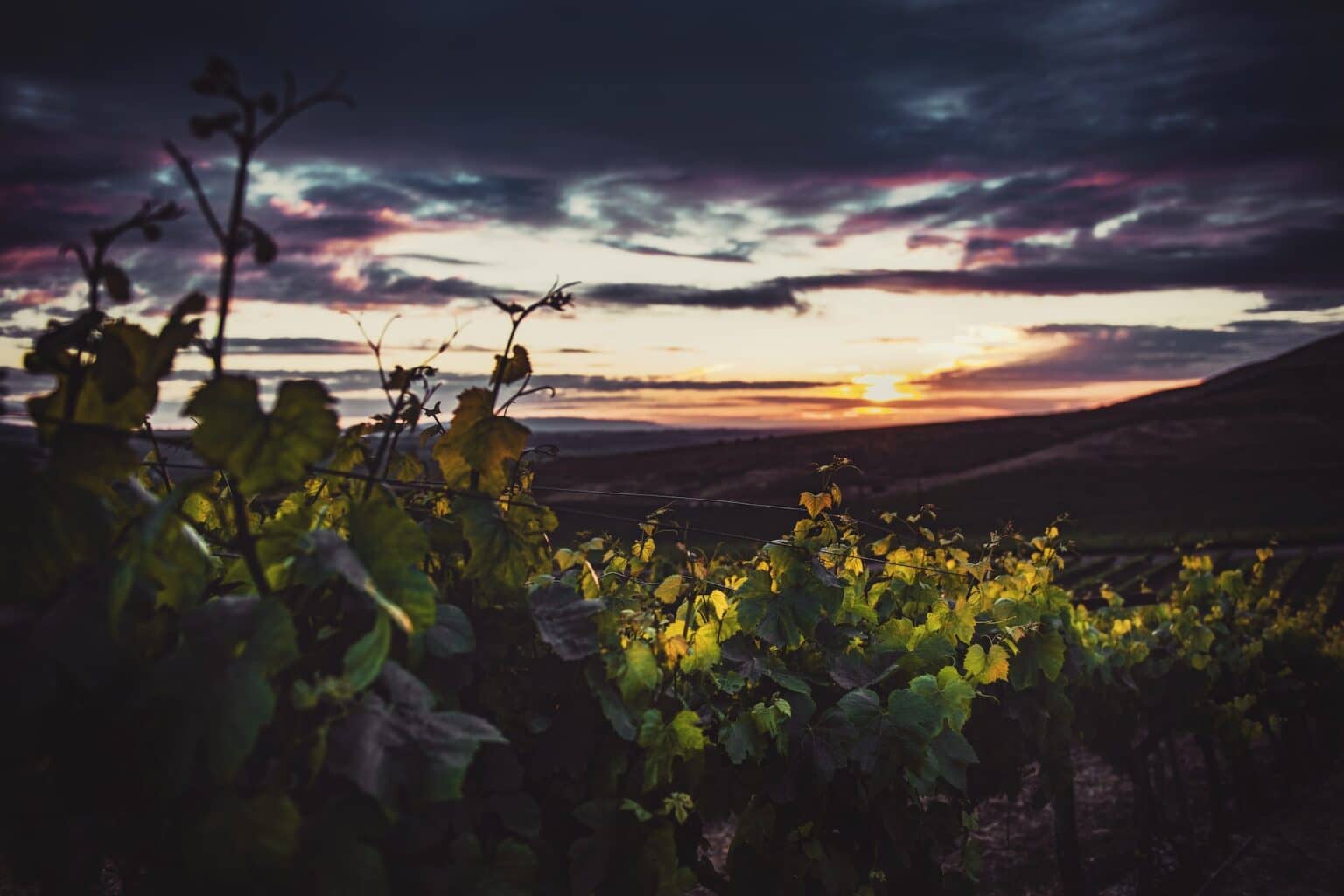 Though the Ranch is not open to the public, you can still visit the wine-tasting room to savour the handcrafted wines.
If you want to gift a bottle of wine or buy one for yourself, check out the cosy wine shop with customized bottles. You can also participate in the wine club to learn more about wines and their making.
HERZOG WINE CELLARS
Another popular spot for wine tasting in Oxnard is the Herzog Wine Cellars, which have been present in the region for almost six centuries and are well-versed in wine production.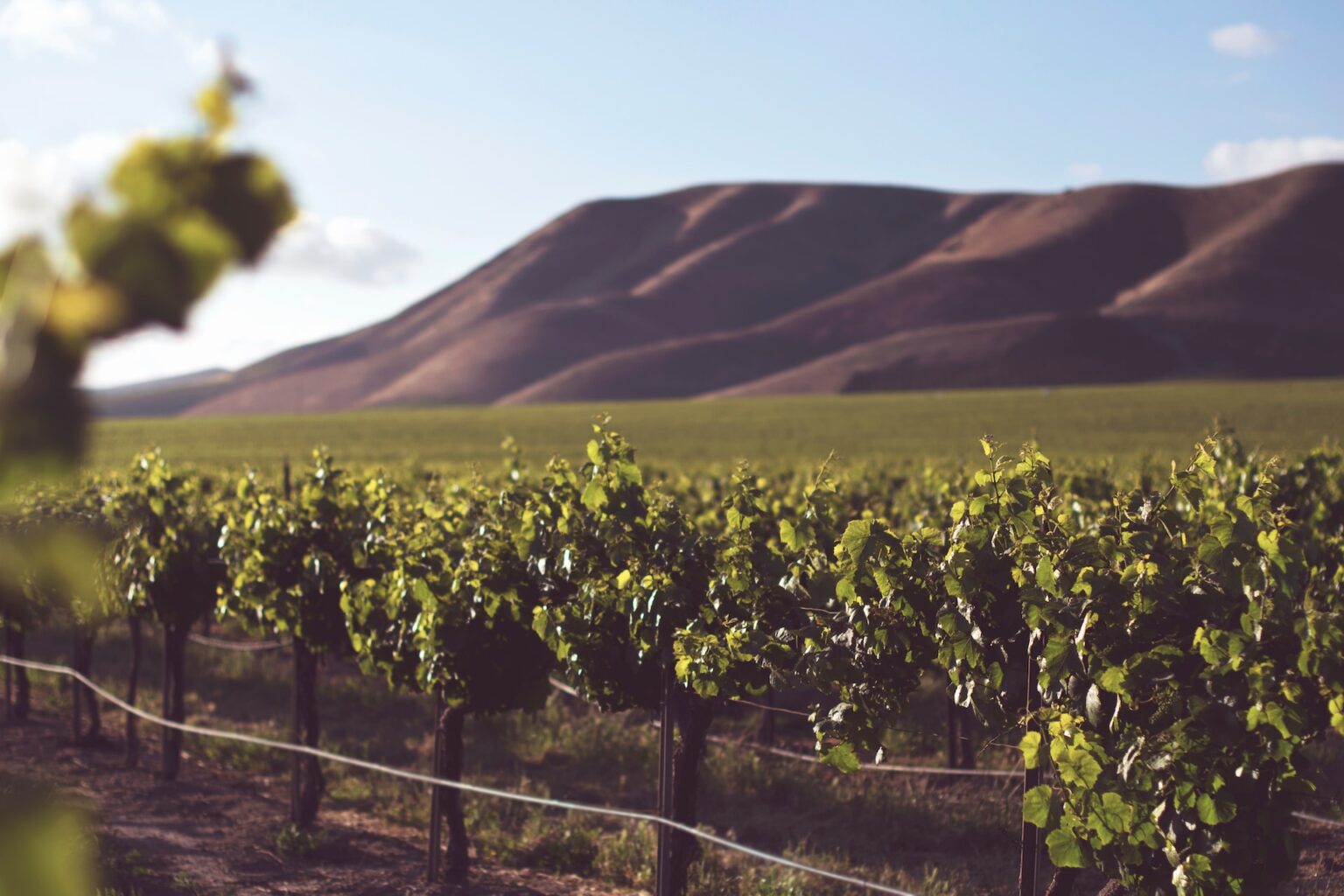 One of the fun things to do in Oxnard is to take a guided wine tour at the Herzog Wine Cellars to see how different wines are made and learn about the origin of winemaking in the region. Enjoy a multicourse meal at the on-site restaurant overlooking the beautiful vineyards.
Special events, educational tours and collaborations with local businesses happen throughout the year at Herzog Wine Cellars.
MAGNAVINO CELLARS
Magnaveno Cellars are one of the latest wineries in Oxnard, established in 2008. Known for its state-of-the-art winemaking process, they are the pioneer in producing commercial vintage wines.
Take their guided tours to learn each winemaking step from growing, picking, fermenting, and bottling, one of the exciting things to do in Oxnard.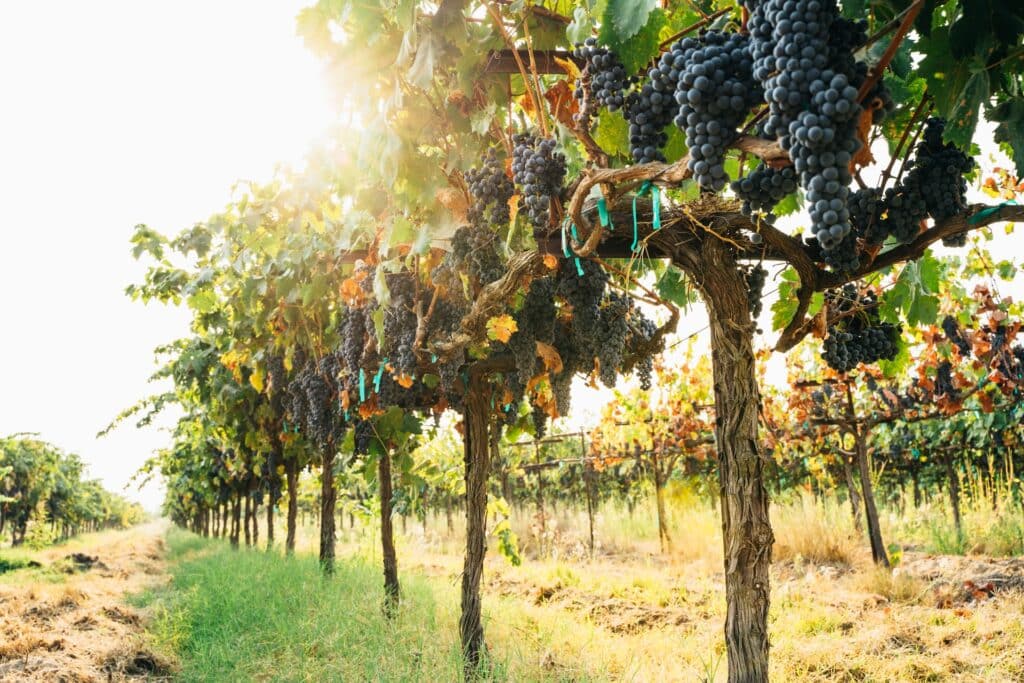 You will be served a platter of homemade cheese, especially on special days like "Magnavino After Dark", which goes well with the Magnavino wines.
Magnavino Cellars offers events throughout the year, like cupcake pairings, winemaker dinners, vertical tasting, holiday boutiques, special tastings and live music. A wine shop is also on-site for you to take home some of your favourites.
OXNARD HISTORIC FARM PARK
Learn about the history of Oxnard at the Oxnard Historic Farm Park, a beautiful place home to the two oldest buildings in the country.
The park area has been cultivated by many generations and migrants hailing from Mexico, Spain and Germany. Visit the museum in the Park, restored in the original 1870s architecture, one of the cool things to do in Oxnard.
A couple of vineyards and farm implements are in the Park, planted in the 1870s. Click a couple of pictures with the backdrop of lovely fruit orchards and enjoy the views of the demonstration gardens.
SHOP AT THE COLLECTION AT RIVER PARK
Oxnard is the place if you want to go on a shopping spree in Ventura County. Visit The Collection at River Park, an open-air shopping complex located North of the town.
The Collection at Riverpark has various varieties of boutique shops, branded shopping outlets and also small shops with significant collections of locally made work.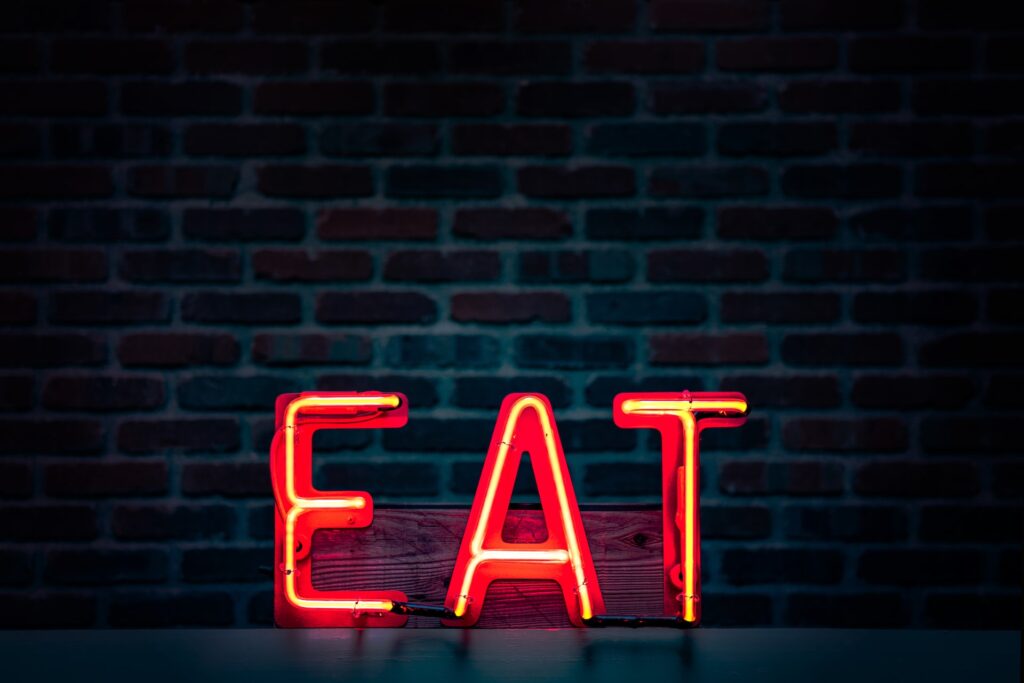 There are several amenities all in one place, making The Collection at Riverpark a must-visit place and one of the exciting things to do in Oxnard.
The complex features a chain of restaurants named Annex Food Hall with various cuisines and ice cream parlours.
Visit the beauty salons and fitness studios and watch the latest movie release in the sophisticated theatre or enjoy a spa day in the complex.
VISIT THE HERITAGE SQUARE
If you want to learn about this beautiful city's history, you should visit Heritage Square, one of the cool things to do in Oxnard.
Literally different pieces of history are put together at the centre of Oxnard at Heritage Square, which comprises 15 historical buildings belonging to the 1900s.
All the buildings have been carefully restored and preserved in this area, including a water tower, pump house and a church.
The centre of Heritage Square is called the Main Plaza, from which all the guided tours around the Square depart. The Main Plaza is also a performing stage for various plays, concerts and community events like cooking and art classes.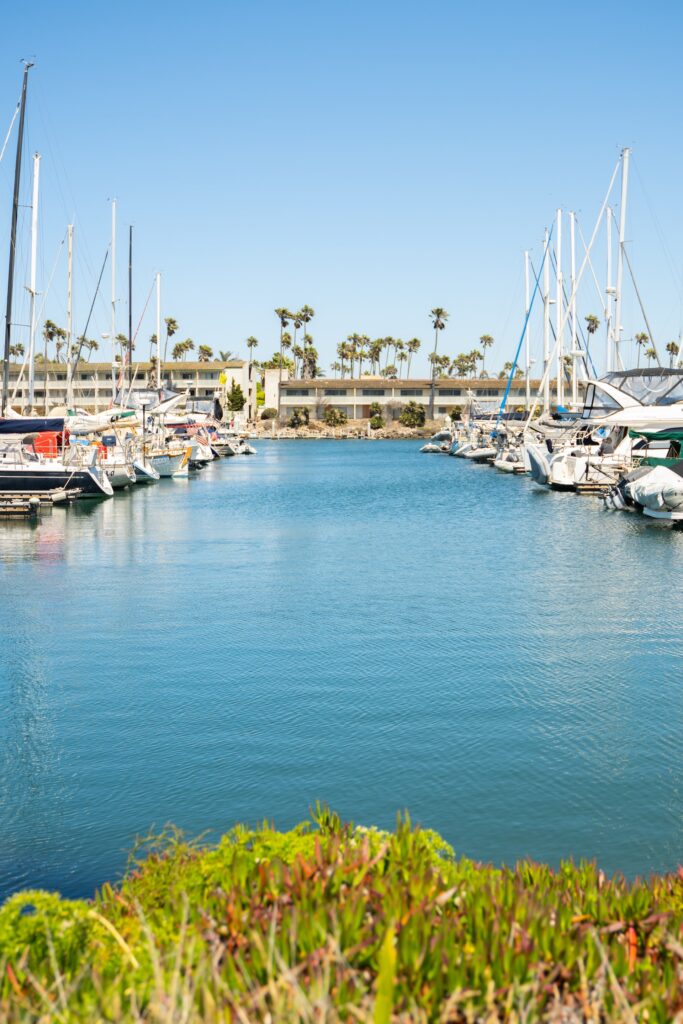 Heritage Square also features many small businesses, including cafes, restaurants, wine tastings and chic boutique shops.
Don't miss one of the free Oxnard attractions, the Heritage Square Summer Concert series, which occurs during June and August every Friday evening. Grove into Jazz, Pop, and Rock and tune into the originals from the local bands in this vibrant musical gig.
Check out the nearby Rose Garden or witness extravagant weddings at Heritage Square, a prime wedding venue in Oxnard.
UNWIND AT MARINA PARK
If you are looking for things to do near Oxnard, visit Marina Park, a beautiful 15-acre Park at a 15-minute driving distance from Oxnard in Ventura.
The Park offers incredible ocean views and is surrounded by Palm trees. Enjoy playing Volleyball overlooking the ocean or relax on the benches to enjoy a fantastic sunset view. Check out the nearby kids' play area if you are with kids.
TAKE A WHALE WATCHING TOUR
Explore the rich waters of the Channel Islands and get a close-up view of marine friends via the whale-watching tour, one of the fantastic things to do in Oxnard.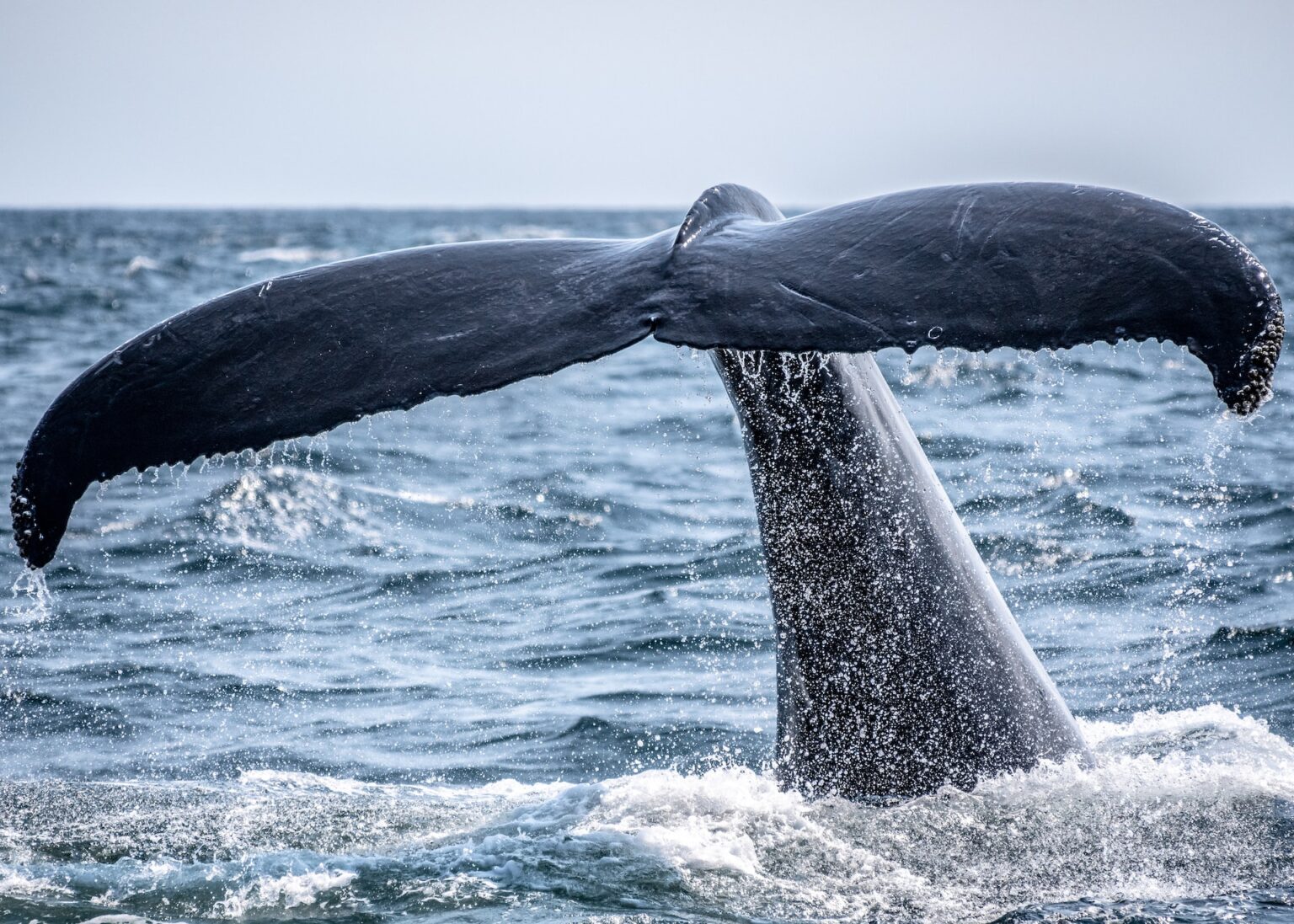 There are several guided whale-watching excursions and sea safaris to spot fin back whales, blue and gray whales, sea lions, and dolphins and learn about the local SoCal flora.
Go on group fishing tours or take customized packages if you are in large groups for the best cruise experience in Oxnard.
VISIT VENTURA
If you are looking for things to do near Oxnard, head to Ventura, another quaint town North of Oxnard.
Ventura offers a stunning seaside experience. Unwind on the San Buenaventura State Beach and admire the views of boats lining up in the harbour against a beautiful sunset backdrop.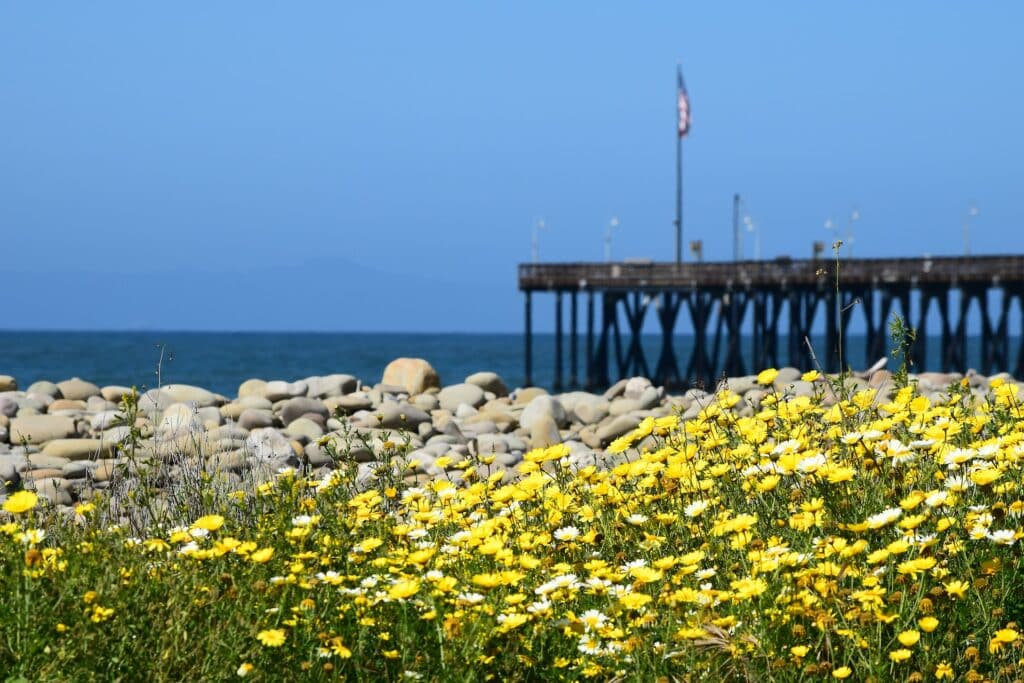 You can set base at Ventura and take a ferry to the Channel Islands, one of the popular Oxnard things to do.
Check out the 1782 architecture of Mission San Buenaventura, Vnetura's prime attraction or explore the botanical gardens if you are looking for a pleasant evening stroll around the city.
Browse the Museum of Ventura County if you want to dive deep into the history of this lovely hamlet.
MAKE A ROAD TRIP ALONG THE COAST
If you are wondering what to do in Oxnard, California, I recommend setting a base there and going on a road trip from this lovely town.
Oxnard is at a prime location in SoCal, offering ample options to explore the surrounding counties. You can either head North or South from Oxnard or make a day trip from Oxnard, considered one of the fantastic things to do in Oxnard.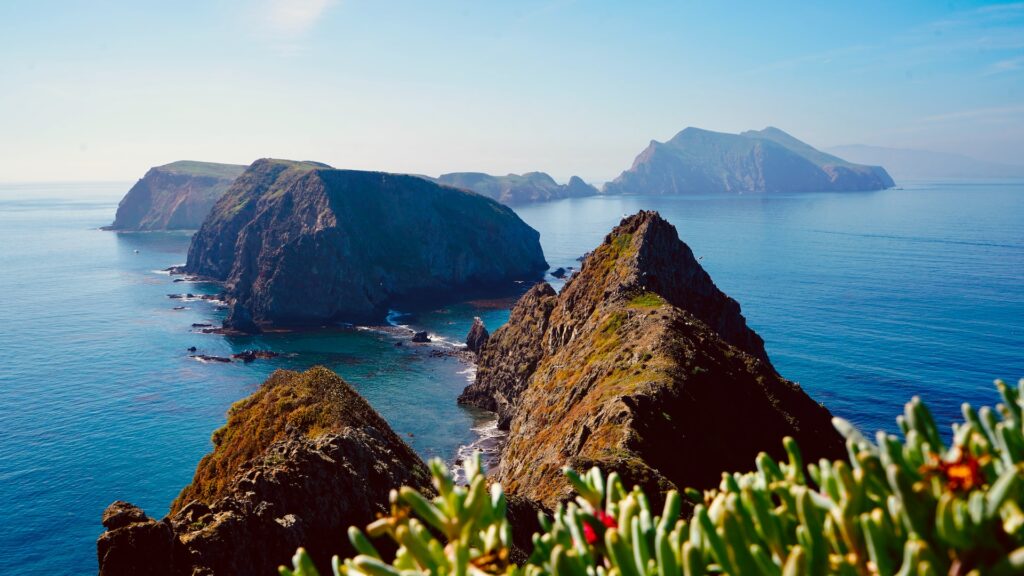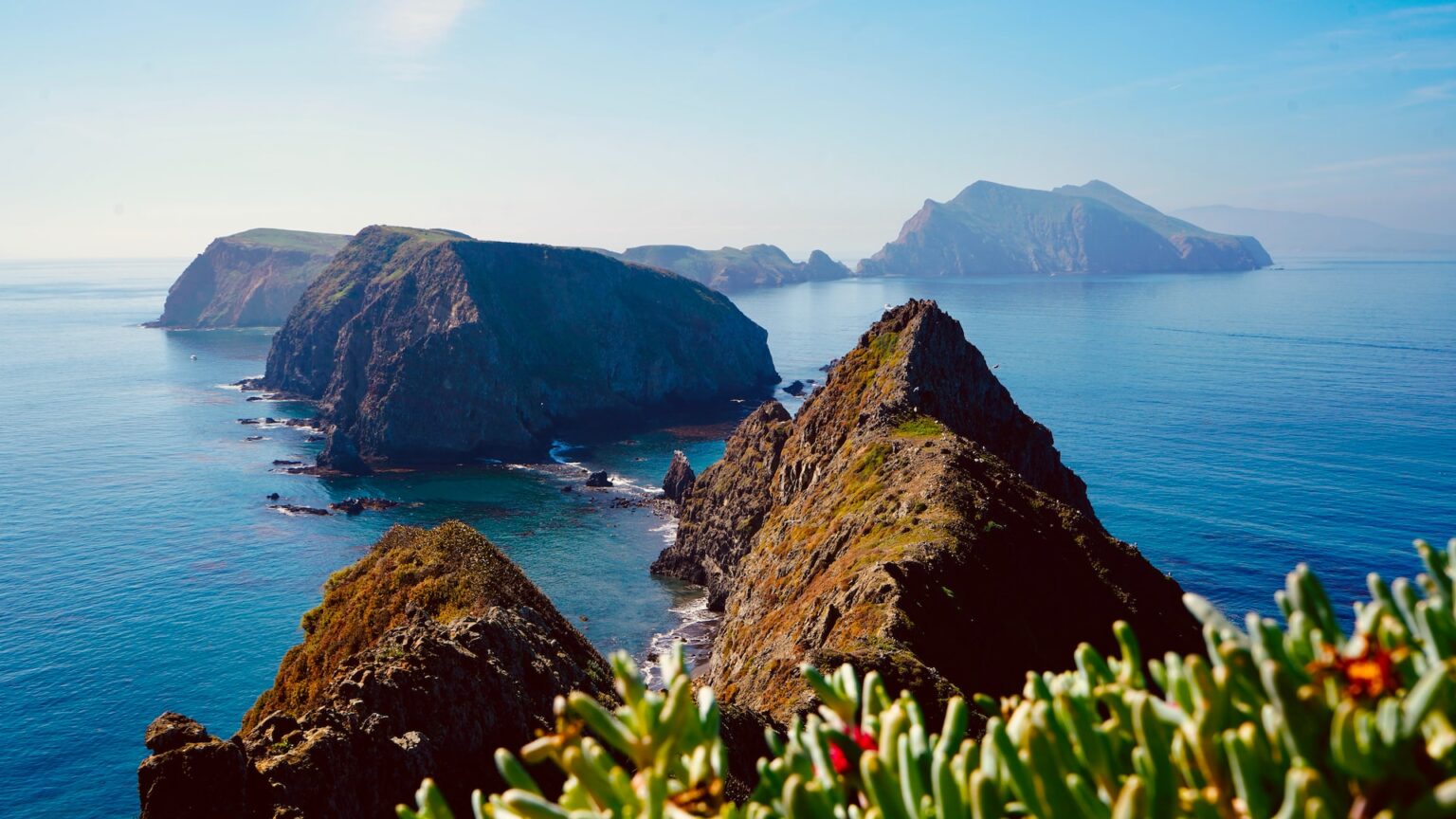 If you are into rugged mountains and craving stunning ocean views, head South of Oxnard to explore Los Angeles County and Malibu.
If you head further South, you will reach Santa Monica; rent a bike or stroll on the beautiful pedestrian area and don't miss the gorgeous ocean pier.
Head North from Oxnard to see Santa Barbara County and San Luis Obispo County dotted along the shoreline.
Admire the fantastic Spanish architecture in Santa Barabara or relax on Pismo Beach in San Luis Obispo. Head further North if you have spare time to witness iconic Morro Rock at Morro Bay.
HOW TO GET TO OXNARD
Oxnard is located in an ideal location in SoCal, making it easy to access from prime cities of California. It is located at a 50-minute driving distance from Burbank Airport and less than an hour from Santa Barabra.
If you are flying to LA and have plans to visit Oxnard, you can reach this beautiful town via a 75-minute panoramic drive along Highway 101.
WHERE TO STAY IN OXNARD?
Best Hotels and Resorts for couples:
Hilton Garden Inn Oxnard/Camarillo – One of the popular accommodation options among couples, Hilton Garden Inn Oxnard, located off Highway 101, this Oxnard, California hotel is 17.1 km from Ventura Harbor. It features an outdoor pool with hot tub, a 24-hour business center and guest rooms with free Wi-Fi. Find more here.
Residence Inn by Marriott Oxnard River Ridge – Residence Inn offers self-contained accommodation 4.8 km from central Oxnard and 10 minutes' drive from the Pacific Ocean shores. It features a nearby golf course, a tennis court and a pool. Spacious rooms at Residence Inn Oxnard River Ridge include a fully-equipped kitchen, a seating area with couch and a work desk. Find more details here.
Zachari Dunes on Mandalay Beach, Curio Collection by Hilton – Zachari Dunes on Mandalay Beach, Curio Collection by Hilton is located on the coast of the Pacific Ocean, 8 km from downtown Oxnard, California, this all-suite resort features a restaurant, an outdoor pool, and beach access. It has spacious suites with 2 full bathroom. Click here for details and prices.
Best Hotels for families
Courtyard by Marriott Oxnard/Ventura – This hotel is within a 5-minute drive of downtown Oxnard and 9.7 km from Ventura. The hotel offers an indoor and outdoor pool. Check out more details here.
Channel Island Shores – Located 2 minutes' drive to the beach, Channel Island Shores are self-catering apartments feature a fully-equipped kitchen and free WiFi, and is the favourite among families. Check out more here.
MAP OF THE BEST THINGS TO DO IN OXNARD
Please note: This post contains affiliate links, meaning I may earn a commission if you make a purchase by clicking a link (at no extra cost to you). Learn more.