There are so many fantastic things to do in Manuel Antonio that you can easily spend anywhere from a weekend to a week exploring the fascinating landscapes dotted with rich wildlife, white-sand turquoise beaches, epic waterfalls, hiking trails, and gorgeous viewpoints and marine life.
It is no wonder people exploring Costa Rica make almost a mandatory stop in Manuel Antonio.
Whether you want to have a relaxing beach getaway or prefer swimming or want to go to the heart of the jungles, no matter how you want to spend your time, you will love your trip to Manuel Antonio on the Pacific Coast.
I went there first on a short weekend getaway but have returned a few times only to love Manuel Antonio more.
These are some of the best things to do in Manuel Antonio, Costa Rica, that you can't miss out.
In this post, I share all the top attractions and activities in Manuel Antonio you can enjoy.
BEST THINGS TO DO IN MANUEL ANTONIO
EXPLORE THE NATIONAL PARK
No visit to Manuel Antonio is complete without a visit to the Manuel Antonio National Park. Being Costa Rica's most visited national park, you will most certainly encounter crowds no matter when you plan your trip here.
But it is worth all the wait and finding your way in this park as you will witness some of the unique wildlife, biodiversity, stunning beaches, and hiking trails offering panoramic views.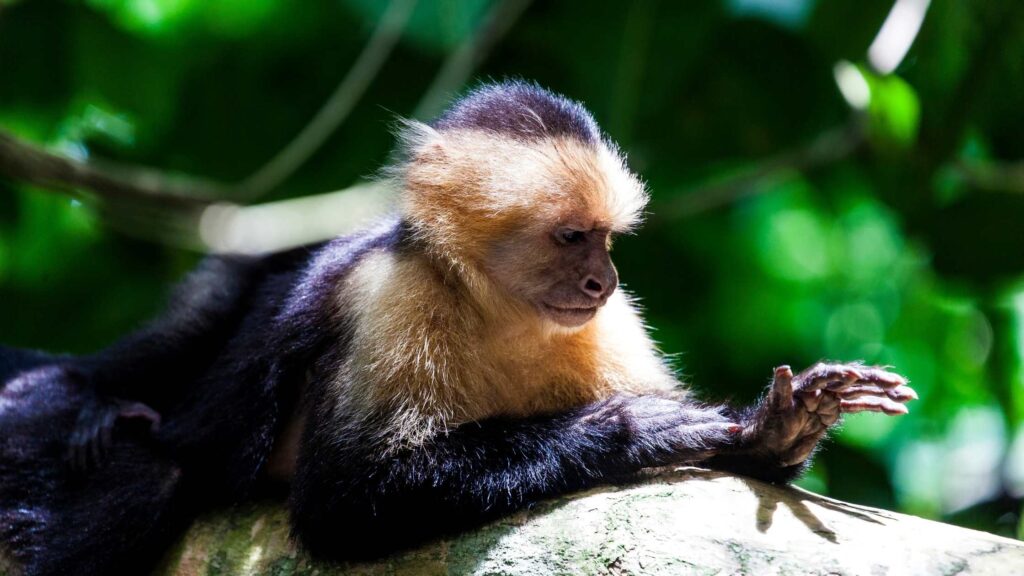 Whether you want to spend the day hiking, swimming, or spotting whales, sloth monkeys and toucans, no matter what you do, you will fall in love with this rich reserve.
It is best to go early to be ahead of the crowds, around sunrise if possible, to be one of the first few to get in as the gate opens at 8 AM.
Pack a lunch or snacks and water as there are no amenities inside.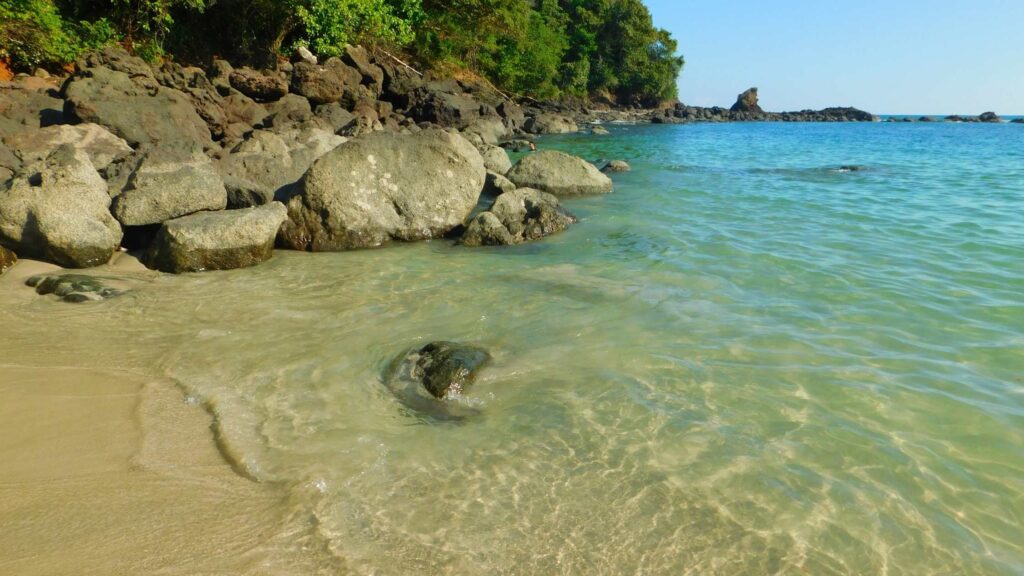 You can explore the park by yourself without a guide for most things, but if you need an in-depth guide, especially about the wildlife, you can hire a local naturalist to get to know the species better.
MANUEL ANTONIO PARK ENTRY DETAILS
Currently, there is a cap on the number of visitors allowed per day inside Manuel Antonio Park. You can buy the entrance tickets online via the national park website or an online tour,
You need your passport number for the registry at the national park. The park is open from 7 AM to 4 PM every day except Tuesdays.
HOW TO GET TO THE PARK?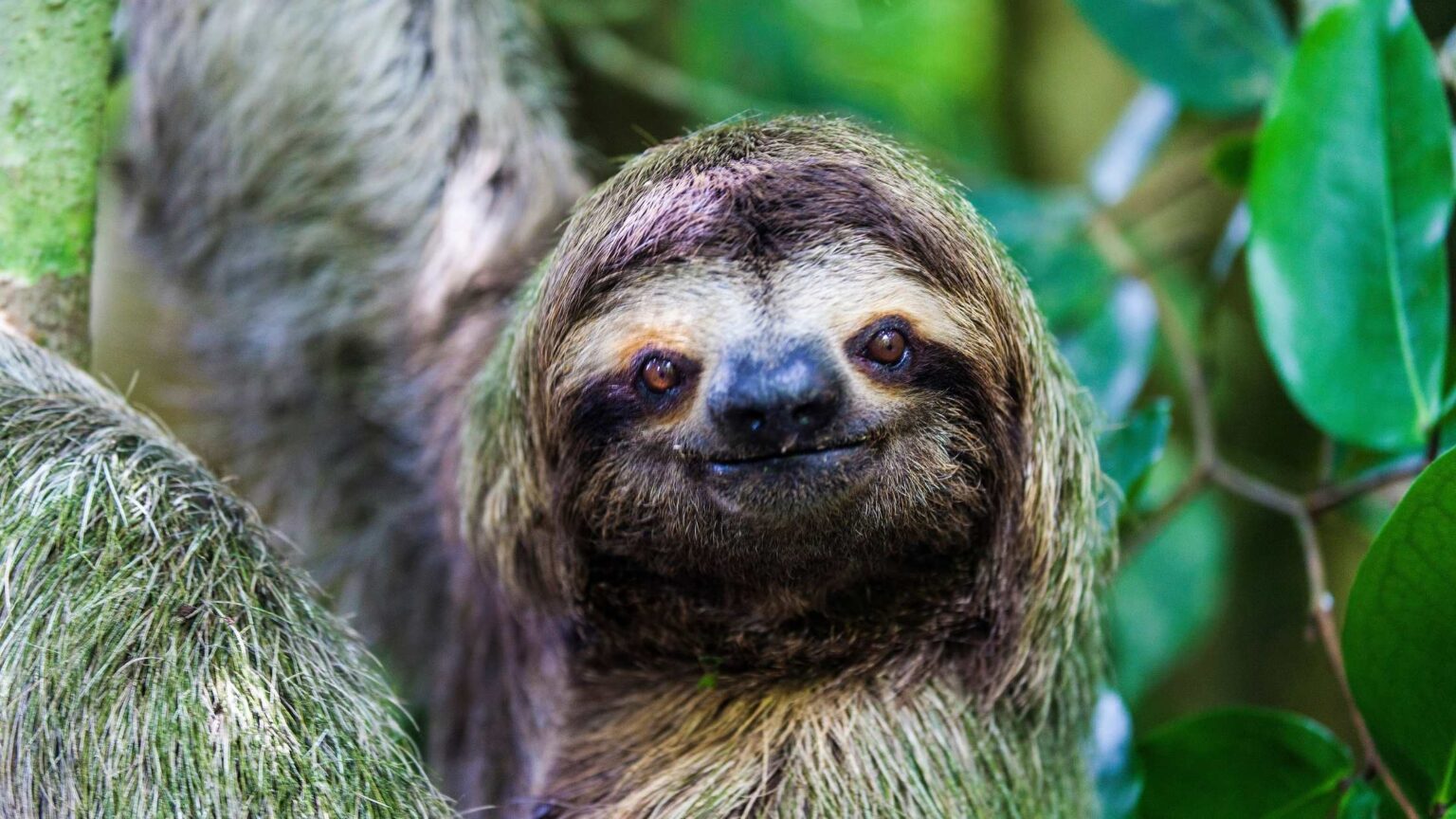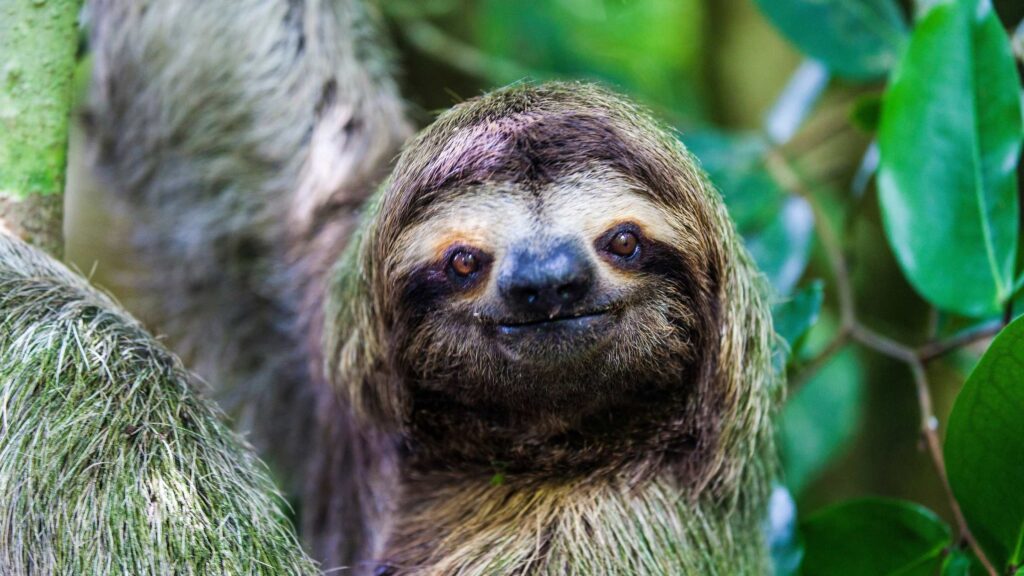 You can drive to the entrance of the park. If you are using public transport, there are buses that run from Quepos to the national park entrance about every 30 minutes. If you take this bus, get off at the last stop and walk to the park entrance.
Recommended – 50 Best Off-Beat Destinations In the USA You Should Check Out
CHECK OUT RAINMAKER CONSERVATION PARK
If you want to skip Manuel Antonio because of the crowds and long wait times, I recommend checking out Rainmaker Conservation Park.
Rainmaker spans over 5000 acres and is just 30-minutes away north of Quepos and Manuel Antonio.
There are some easy and beautiful hiking trails leading you to the depths of the dense jungle, offering glimpses of exotic wildlife, including some rare butterflies, birds, snakes, and frogs.
You will also come across many splendid waterfalls and hanging bridges, one of the top attractions in Rainmaker Conservation Park.
JOIN A WHALE WATCHING TOUR
Did you know? One of the best places to watch whales is here. Whale watching is one of the top things to do in Manuel Antonio as the water is the famous location for migrating humpback whales that stay here for at least half a year, offering one of the longest whale watching seasons in the world.
The whales migrate south from December to March and north from July to October. If you want to spot these majestic beasts, plan a trip during these months.
Most people take a whale watching tour on a catamaran cruise, starting from Quepos Marina.
GO ON A CATAMARAN CRUISE
One of the romantic things to do in Manuel Antonio is going on a Catamaran Cruise. If you are not taking sunset or a snorkeling tour, I recommend getting on this cruise, especially traveling with your special someone.
There are plenty of catamaran companies in Manuel Antonio, each catering to different travelers, and offering different types of cruises.
Imagine witnessing the splendour of the magical sunset from the deck of a 100-foot boat, with the lush green rainforests around – this is a unique sunset experience that you will remember for a long time.
The boat covers the waters of Manuel Antonio National Park, offering gorgeous views of the coast and the rainforests.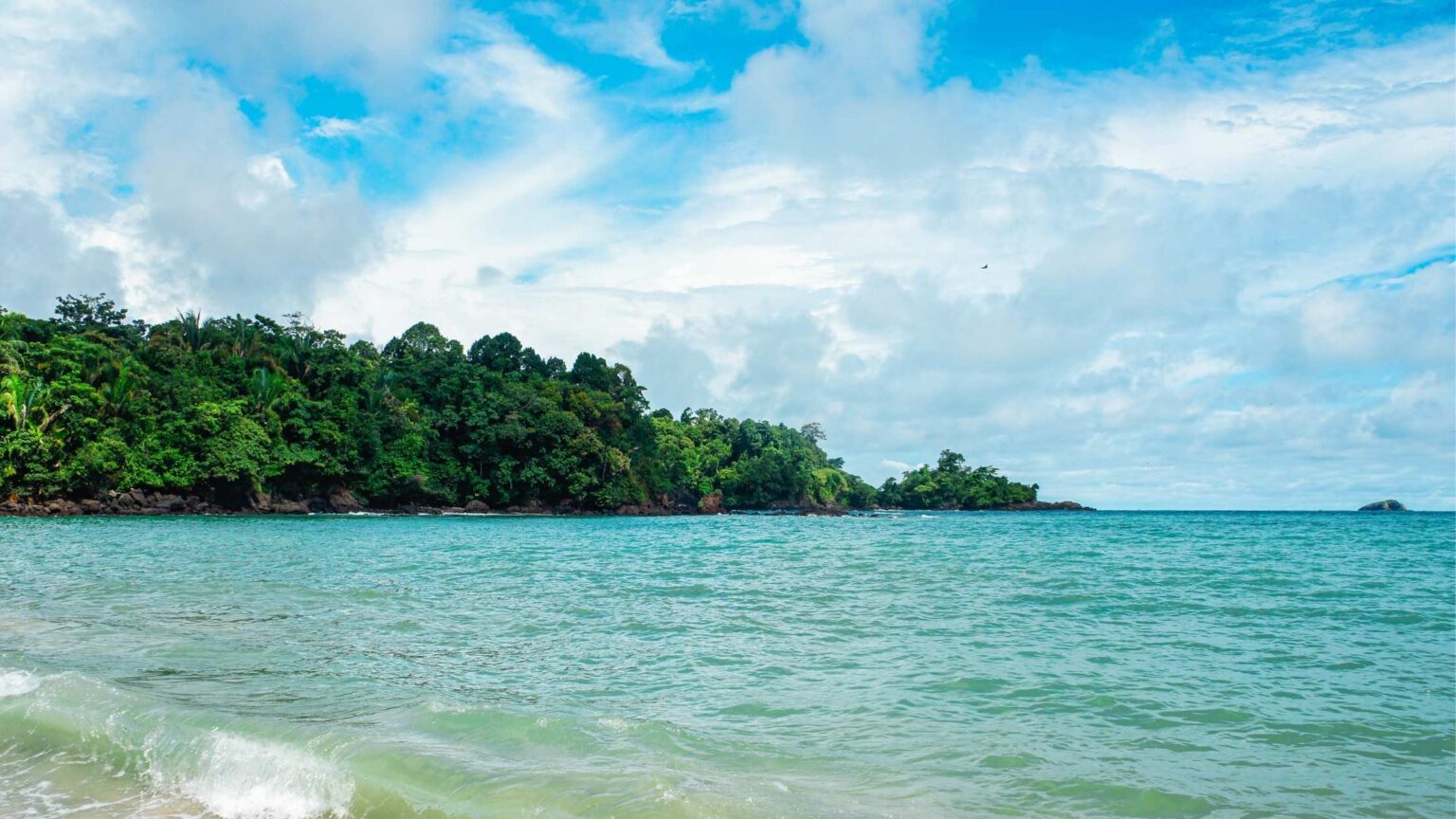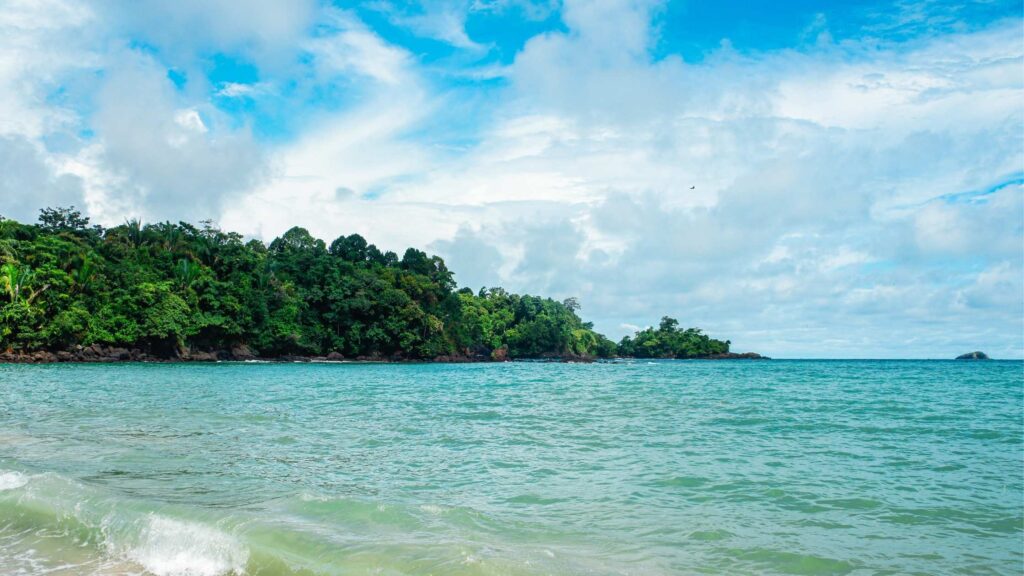 Depending on the tour you have opted for, some of them even stop at the secluded Playa Biesanz, where you can take a stroll or enjoy a bit of snorkelling in the jade green water before getting reading to admire the stunning sunset spectacle.
You can order drinks, snacks, and food. There is music, and also the catamaran also houses jacuzzis, a slide and trampolines for sunning.
WATCH THE BEAUTIFUL SUNSET
One of the awesome things to do in Manuel Antonio that you cannot miss is watching the sunset. After being outdoors all day indulging in adventures, what better than a gorgeous sunset to wind down the day, right?
If you are staying at any of the beachfront hotels, you can relax and watch the stunning sunset without going anywhere. If not, watch the sunset from the beach, Playa Espadilla Norte, the most popular beach.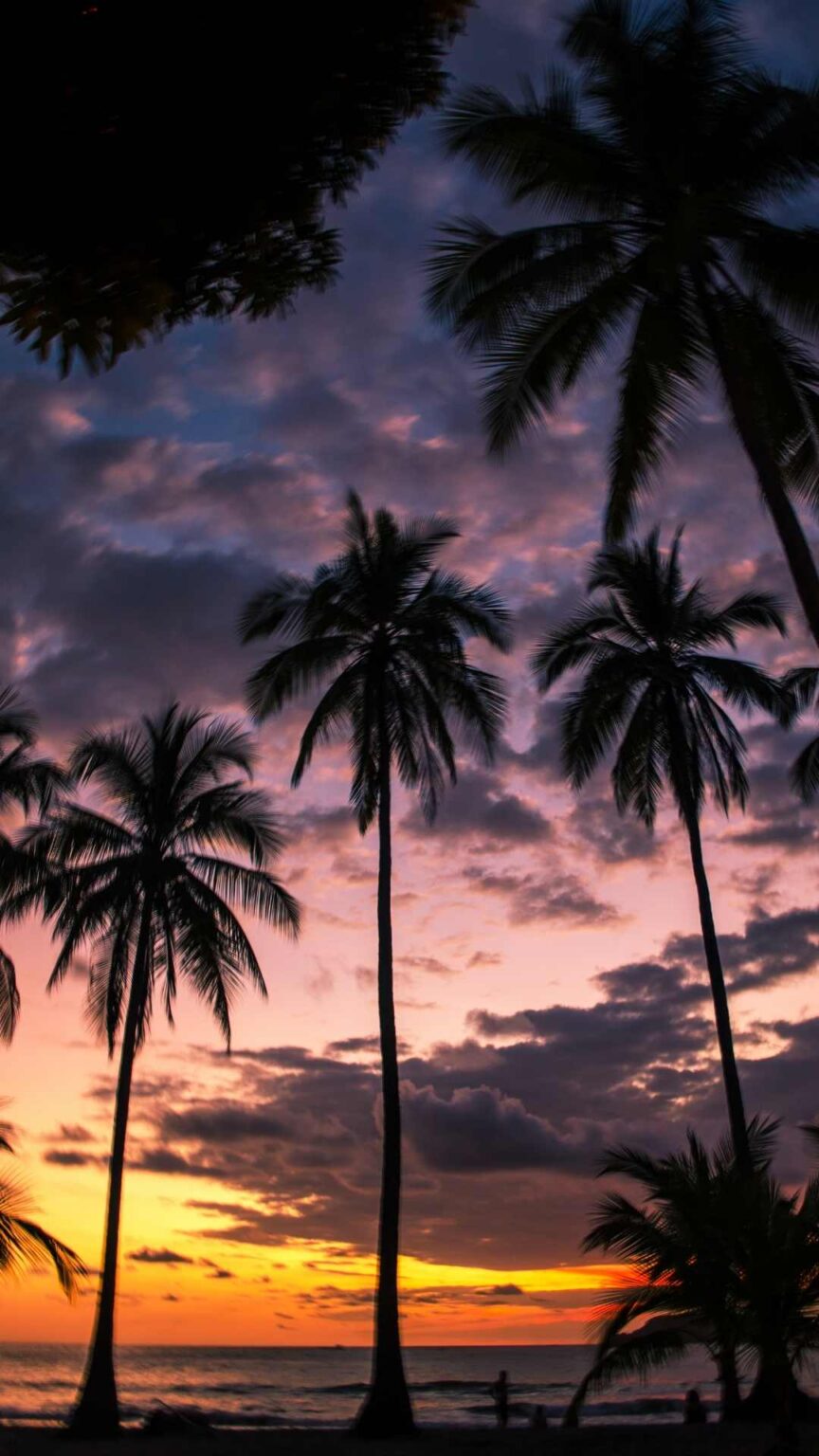 Grab a drink or order food at the many rooftops or beach-facing restaurants, cafes or bars and enjoy the sun going down and the fantastic Pacific Ocean views.
ENJOY SPORTFISHING
If you love fishing, one of the top things to do in Manuel Antonio is to go Sportfishing. The port town of Quepos near Manuel Antonio is one of the most famous places in the world for Sportfishing.
Quepos is also famous for on-shore, off-shore and deep-sea fishing, making it the unofficial Sailfish Capital.
In the Quepos marina, you'll find plenty of fishing charters, ranging from the regular to the most luxurious ones that you can choose from for a perfect day out at sea. You can take the fishing charters for half-day or full-day excursions.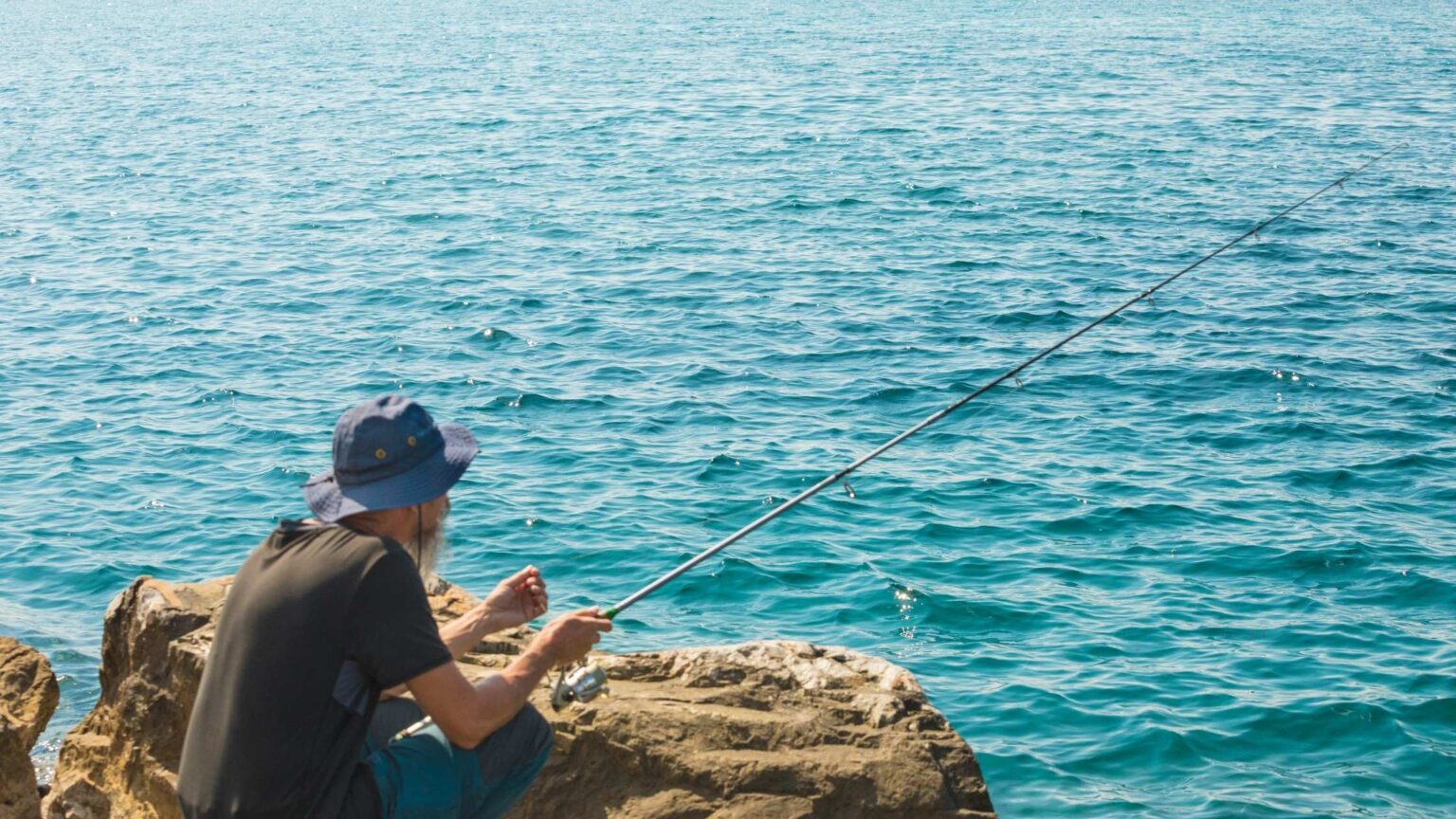 Some fish you might find include Marlin, Tuna, Dorado, Wahoo, Snook, Roosterfish, Snappers, and Groupers.
If you are joining a tour, most of them start from Quepos.
Did you know? Quepos is home to world-renowned sportfishing tournaments where fishers from all around the world take part.
If you time it right, you may plan your trip to watch one of them as these events have some of the best catches in the world.
Recommended: 25 Best Solo Travel Destinations In The USA For First-Timers
GO BEACH HOPPING
Manuel Antonio is home to some of Costa Rica's most beautiful beaches. And one of the leisurely things to do in Manuel Antonio is exploring all its beaches.
The main beach in Manuel Antonio is Playa Espadilla Norte, a public beach famous for both locals and tourists. It's also the closest beach to the town and has bars, restaurants and cafes.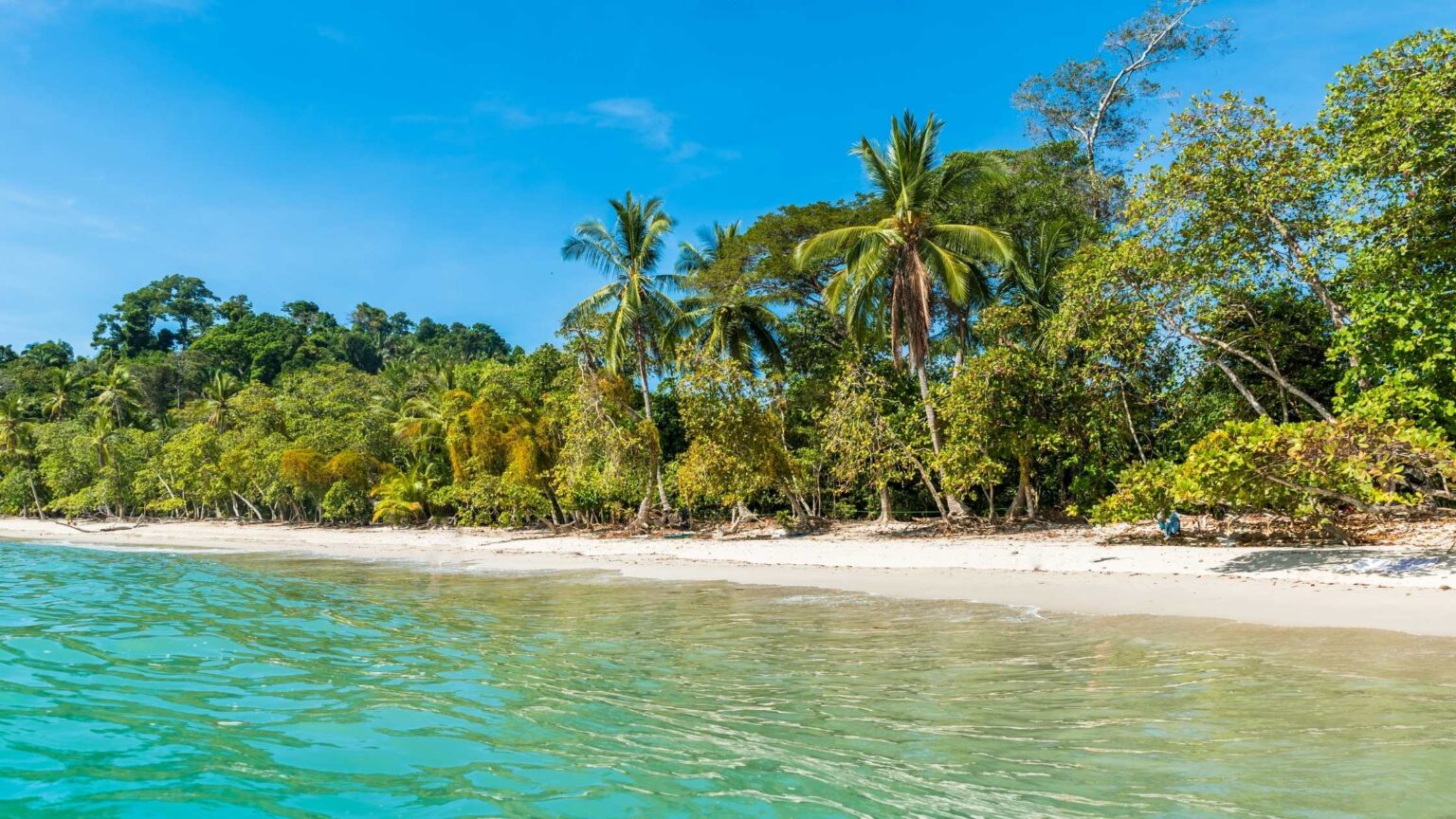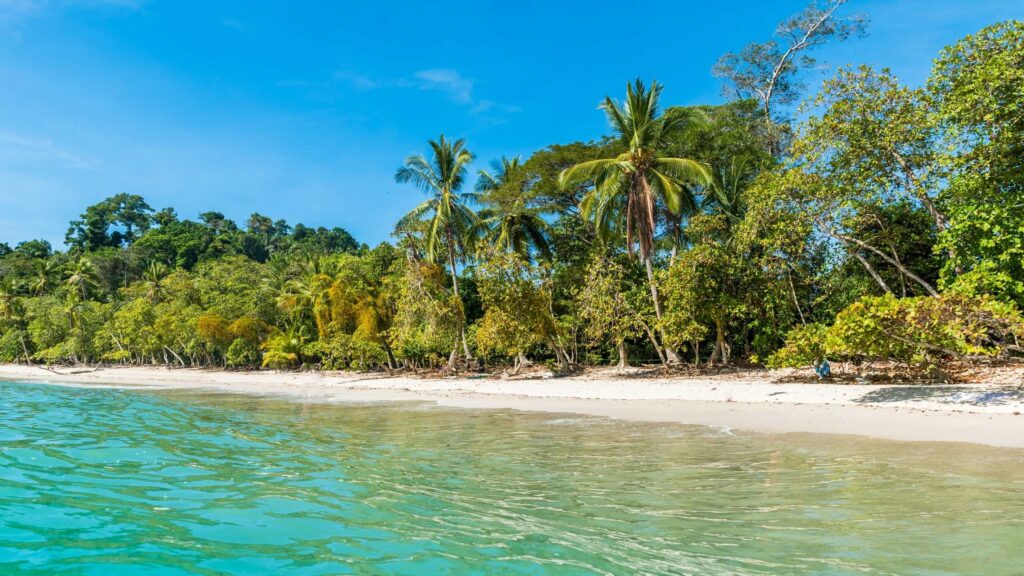 The other two main beaches inside the park, Espadilla Sur Beach and Manuel Antonio Beach, known for their spectacular views, are about a 30-minute hike from its main entrance.
These are good beaches for families or spending a whole day relaxing, swimming, snorkeling, and taking surfing lessons. Do not miss watching the spectacular sunsets from these beaches.
STROLL ALONG THE SECLUDED BEACHES
After enjoying your time at the best beaches, next on your list of things to do in Manuel Antonio is looking for the hidden ones.
Plan the short hike to Playa Gemelas, a small but pretty beach that looks more like a lagoon. This hidden gem is the perfect place for a secluded evening where you can also admire the views of the lovely Punta Catedral.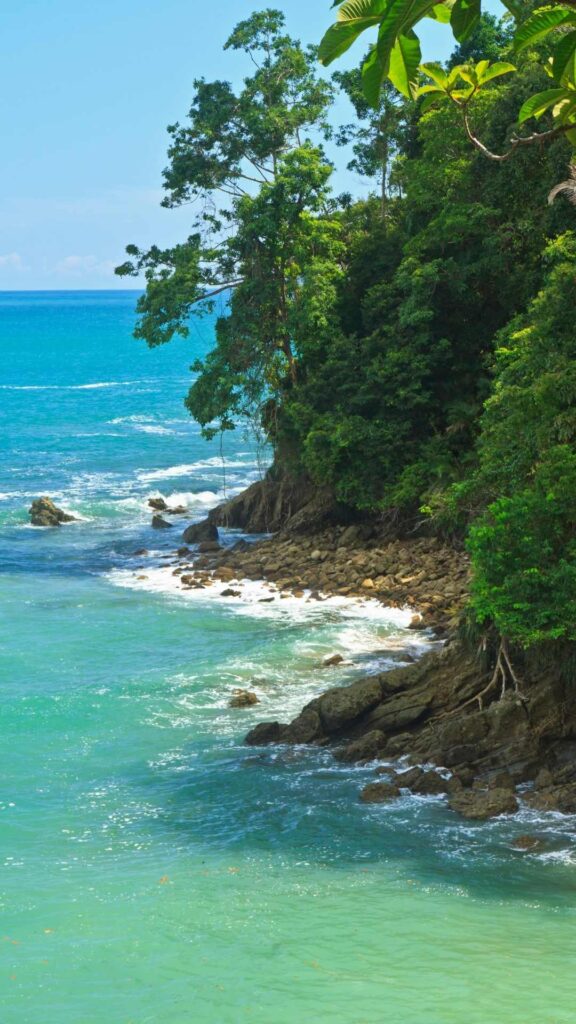 Playa Biesanz is worth stopping by among the other hidden beaches in Manuel Antonio. A favourite among the locals, this beach is a deep cove with sparkling turquoise water surrounded by a lush jungle.
Also, unlike the waters of the other beaches, Biesanz has calm water that is perfect for swimming.
EXPLORE THE VIBRANT NIGHTLIFE IN MANUEL ANTONIO
One of the best things to do in Manuel Antonio after the sun goes down is to check out its bustling nightlife.
For a thriving nightlife scene, nearby Quepos and Marina Pez Vela are the best choices thanks to the plenty of bars, pubs, and restaurants where you can let loose, have some fun, and go pub crawling.
ADVENTUROUS THINGS TO DO IN MANUEL ANTONIO
TAKE A NIGHT TOUR IN THE RAINFOREST
If you are looking for something thrilling and scary, one of the fun things to do in Manuel Antonio at night is signing up for a night tour in the rainforest.
On this 2 hour night walk, you will have this true once in a lifetime experience as you explore the beauty of El Seibo Wildlife Refuge at night with the guide.
You will listen to the frogs sing and spot the night creatures, including snakes, lizards, insects, and birds, as you make your way across the dense rainforest that looks completely different at night, almost eerie, seemingly very close around you.
You can buy the tickets for the nighttime jungle tour in Manuel Antonio, which costs about 50 USD for adults and 35 USD for children until 8 years old.
KAYAK TO DAMAS ISLAND MANGROVE
Although you can take a boat trip, Kayaking to Damas Island Mangrove is popular and is one of the top attractions in Manuel Antonio.
Just a 15-minute drive from Quepos, Damas Island is known for its own unique ecosystem.
Cruise the waterways of the peaceful Damas Island Estuary on a kayaking tour to watch the wildlife up close amidst the mangrove in their natural habitat with the local expert, where you can spot animals like monkeys, and anteaters, snakes, sloths, woodpeckers, iguanas, herons, kingfishers and crocodiles.
TRY ZIP-LINING AT EL SANTUARIO
One of my favourite adventurous things to do in Manuel Antonio is Ziplining because here, you get to zipline across the country's longest one.
El Santuario, the longest zipline in Costa Rica, is easily accessible from Manuel Antonio.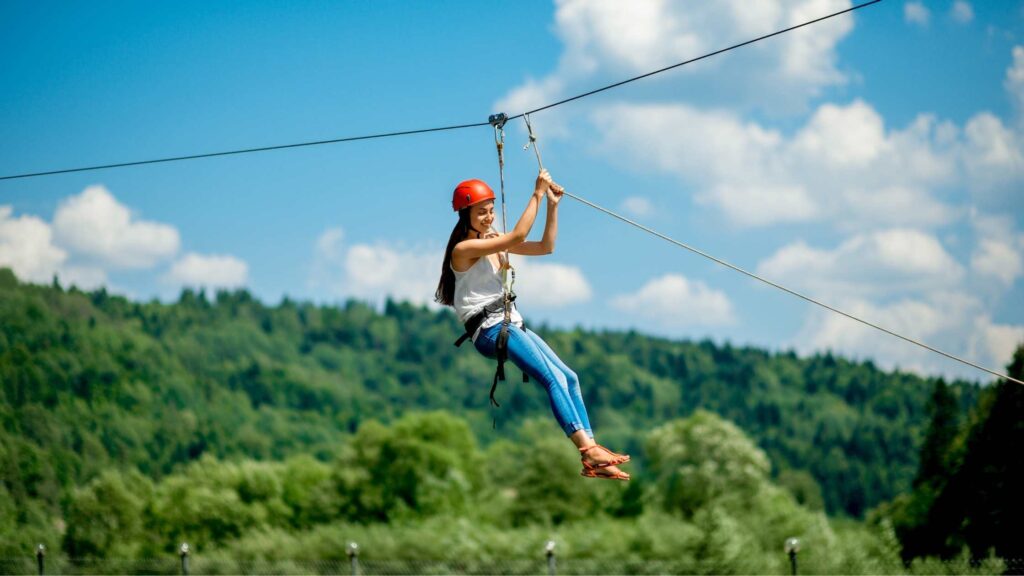 Did you know? In Costa Rica, most Ziplines were initially created to be used by wildlife biologists to move about in heavily forested areas.
You'll get to zoom through the treetops on a tandem zipline over 4,300 feet long as you rappel down the side of the giant Ceiba tree and look out for butterflies, orchids and wildlife from the walkways and platforms.
You will not pay for zipline alone, as there are plenty of other activities that you can enjoy for about 5 hours.
You can have your share of adventure to your heart's content at six hanging bridges, 14 tree platforms, one double belay rappel, and nine other double-anchored zip lines.
The tour costs $90 per person and includes your lunch, fruit snacks, water, and transport from Manuel Antonio.
TAKE SURFING LESSONS ON ESPADILLA BEACH
If you love surfing, you will love your time at the main beach of Manuel Antonio, Espadilla Beach, which is one of the famous beaches in Costa Rica for surfers of all experience levels.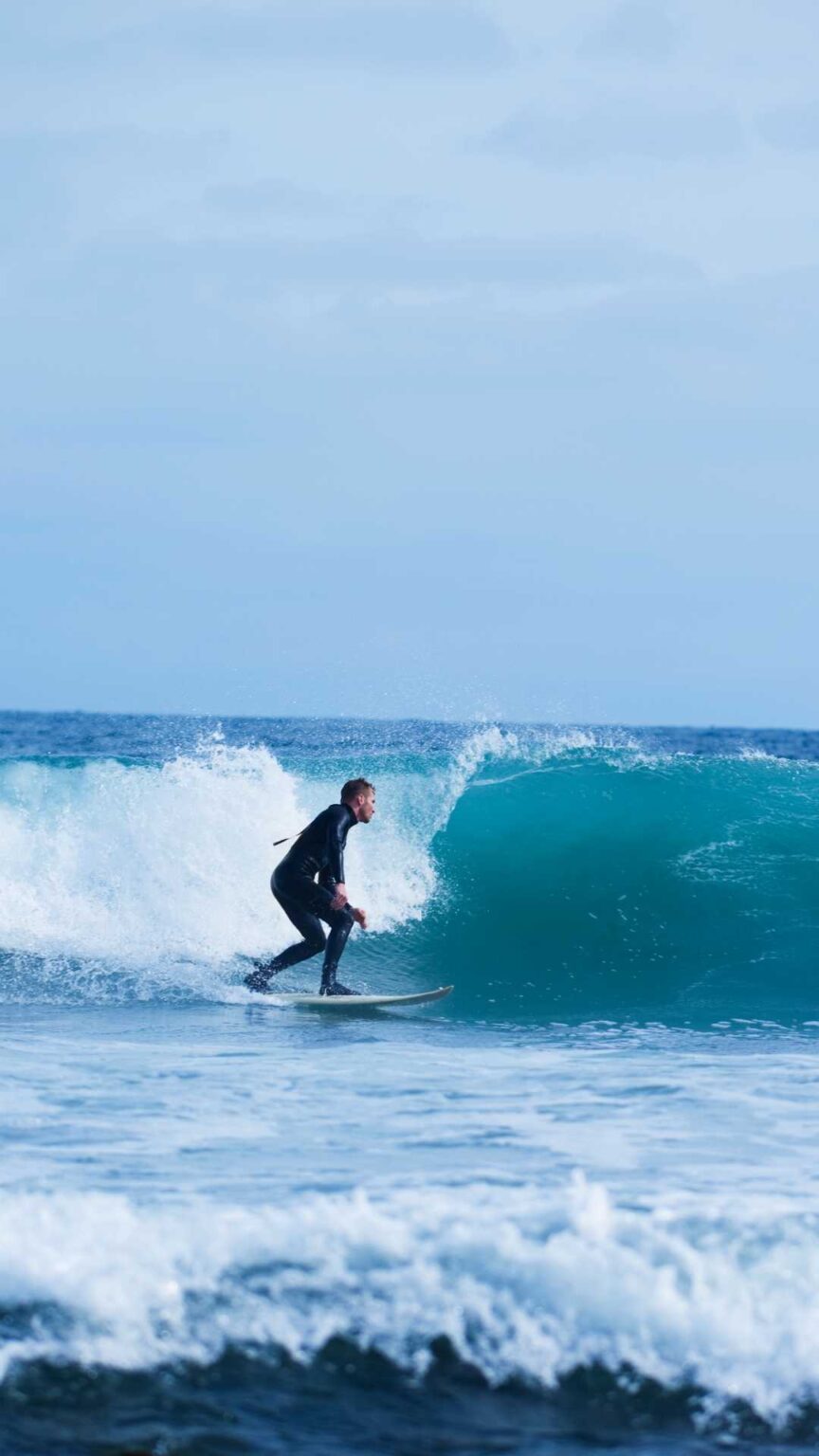 Rent the boards at one of the many shops near the beach for a fun-filled surf day. You can also sign up for surf classes that many local experts teach.
If you are a beginner, head to the beach's southern end, where tides are ideal. For advanced experience, you can try surfing at the northern end.
HIKE TO THE HIDDEN WATERFALLS
If you love exploring waterfalls as I do, although it may not come across as one of the top activities, you will love it when you do it.
Hiking through the national park that leads you to gorgeous waterfalls is one of the fantastic things to do in Manuel Antonio you should not miss.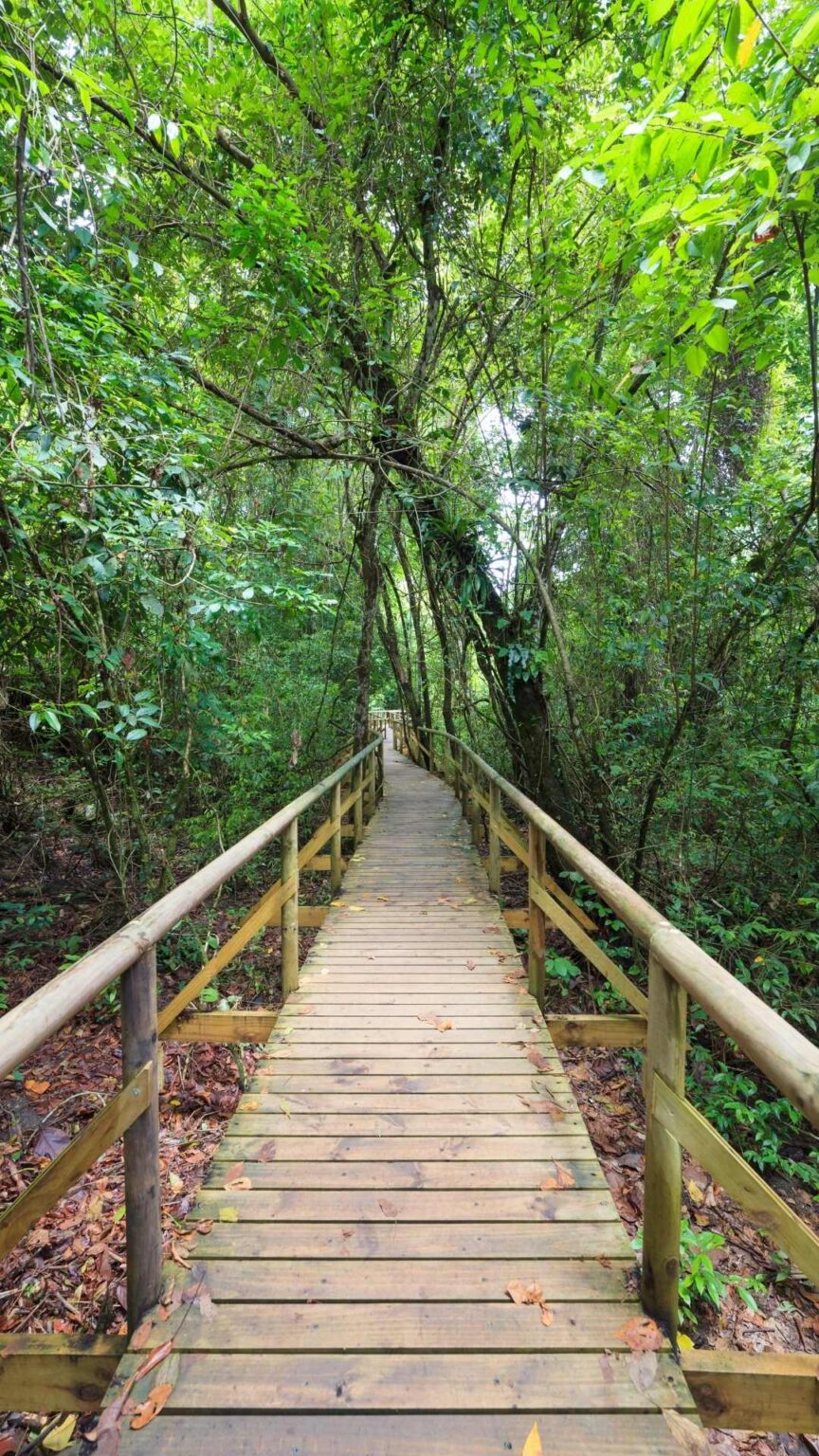 The park has many trails, offering something for everyone at different difficulty levels. But do not worry. The quick hikes leading to the waterfalls are easy and ideal for beginners.
While hiking the park's trails, you will see the wildlife going about their lives in their natural habitat. Spit the lazy sloths and iguanas, and listen to the chirping birds or the famous poison dart frogs.
DO WHITEWATER RAFTING AND TUBING
If you love whitewater rafting, Costa Rica has many places where you can enjoy this adventure. But it is one of the fantastic things to do in Manuel Antonio as you will raft amidst stunning landscapes guided by world-class rafting guides.
The Savegre, El Chorro and Naranjo Rivers near Manuel Antonio provide varying levels of whitewater rapids that range from Class III to Class V, which means there is something for beginners and experts.
It is a once-in-a-lifetime experience giving you an adrenaline surge as you make your way through the thrilling curves surrounded by dense rainforests and beautiful waterfalls.
The Savegre River, regarded as the cleanest river in Costa Rica and one of the cleanest in Central America, is suitable for first-timers and families and is open all year round.
El Chorro is the best for experienced and extreme rafters, with the best months being March and April. And the best time to raft in the Naranjo River is June through November.
If you want a more relaxing way to be on the waters, try tubing, which is ideal to do with young kids as well. It is fun to drift through the palm-laden forests that will allow you to watch birds and the beautiful panoramas surrounding Manuel Antonio.
TRY SCUBA DIVING
If you want to admire the fascinating marine life of the central Pacific, diving is the best way.
Thanks to its perfect 80-degree waters, diving is one of the best things to do in Manuel Antonio and the central Pacific.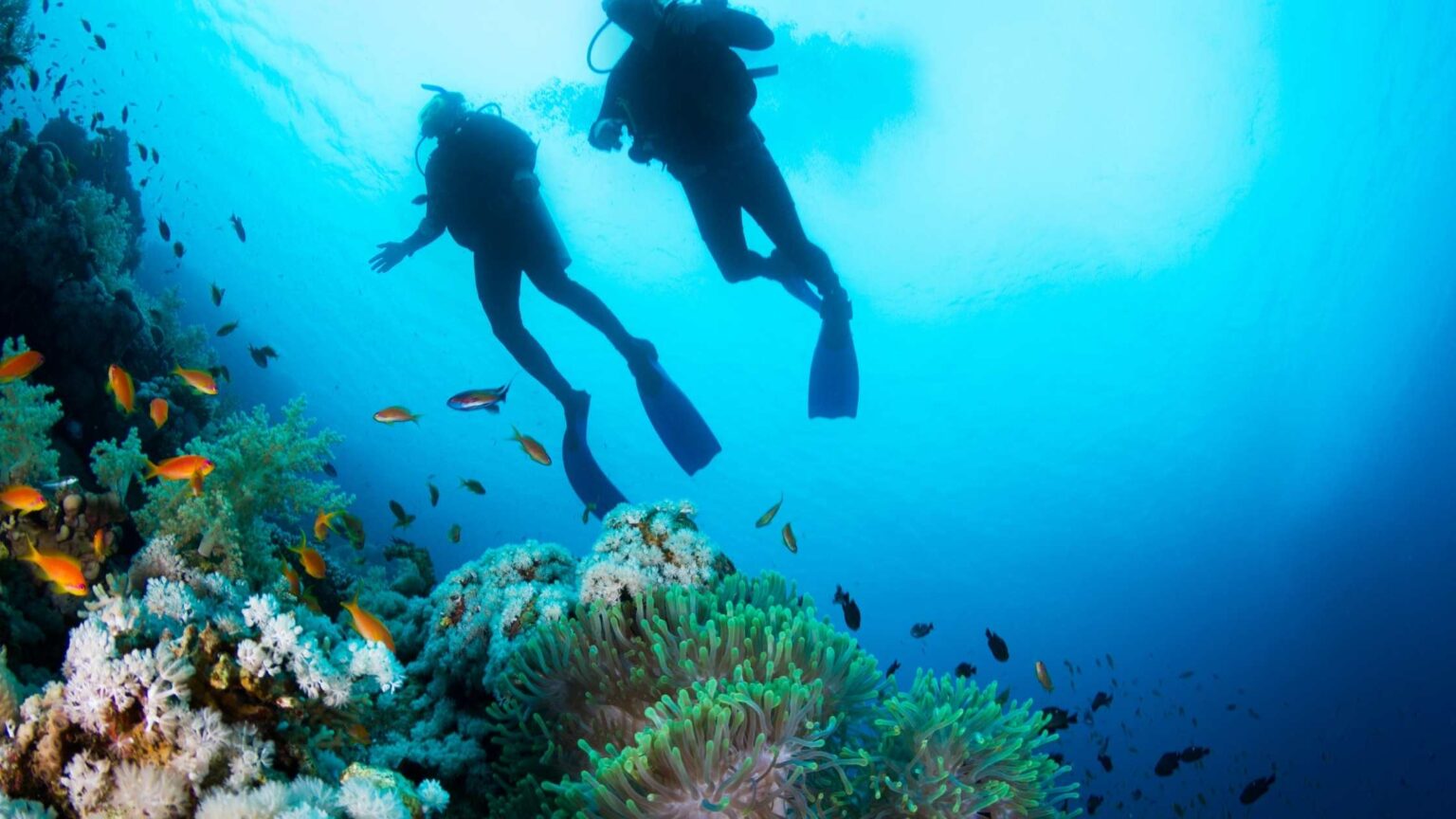 Whether you are a novice or an expert diver, you will be diving through a hidden paradise beneath the waves along the central Pacific coastline, including 12 islands just off the coast of Manuel Antonio. This area is known for its magnificent coral reefs with bountiful sea life.
Apart from the unique volcanic rock formations underwater distinct to this part of the Pacific, you'll witness schools of beautiful fish, sea turtles, puffers, whitetip reef sharks, eels, manta rays and octopi.
DO SNORKELING
If diving is not your cup of tea, one of the fun things to do in Manuel Antonio is snorkeling, as there are also much shallow water stretches along the coast, which you can enjoy with young children.
You can spot many beautiful coral reefs and pass through fish and sea turtles.
ENJOY PARASAILING
While other water adventure activities like diving and rafting remain popular among the visitors, not many know that parasailing is one of the awesome things to do in Manuel Antonio.
The main beach outside the national park, Playa Espadilla Norte, is one of the hotspots for parasailing. You will be rewarded with splendid views of the gorgeous coastline, the beautiful beaches, mountains, and the rainforest.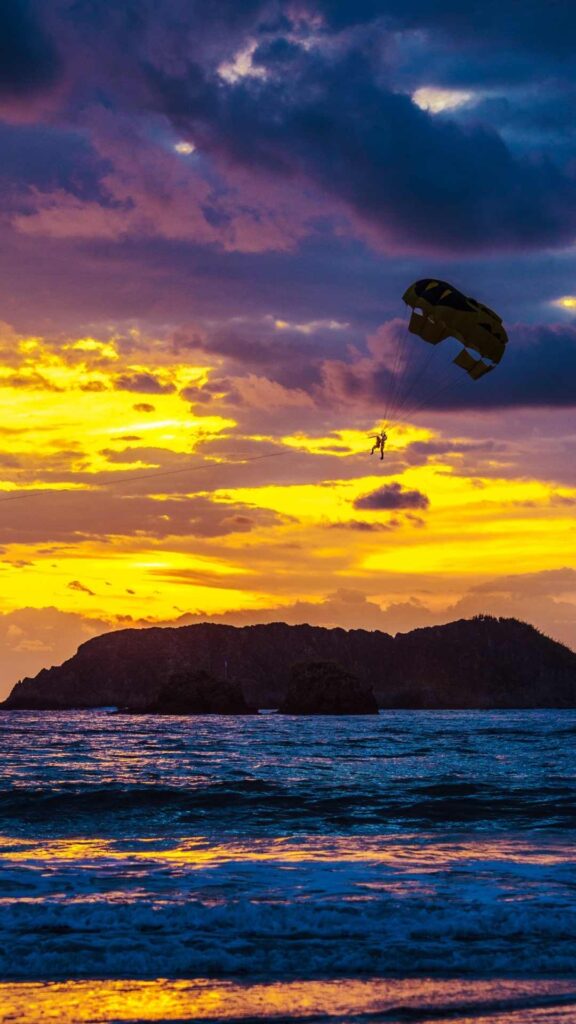 You can book the parasailing tour right on the beach or online. You can either book a solo, two-person or three-person parasail(which costs cheaper).
Parasailing tours also leave from the southern end of North Espadilla Beach.
WHAT IS THE BEST TIME TO VISIT MANUEL ANTONIO?
The dry season starts in December and lasts until March, which is generally the most popular time for visitors.
If you are looking for gorgeous sunsets and sunny days on the beaches, the best time to go to Manuel Antonio is from December to April.
But I recommend skipping the days around Christmas and New Year unless you intend to plan as the prices are very high since it is a popular destination for many.
The rain season from May to November is ideal for whale watching, exploring waterfalls plunging with full vigour, beautiful green landscapes and hotel prices are much lower.
There are short downpours during the other months in Manuel Antonio, but overall, it is hot and sunny, which may suit you if you want fewer crowds and lower prices on everything.
HOW TO REACH MANUEL ANTONIO?
San Jose to Manuel Antonio
Manuel Antonio National Park is located about 170 km away from San Jose's capital. You can travel from San Jose to Manuel Antonio by bus or fly into the airport located just 5 minutes outside Quepos. Sansa Airlines offers daily flights, which costs around $80-140 during the high season.
By Bus – Many daily buses leave San Jose every 2 hours to Manuel Antonio and Quepos that don't require any transfers. A direct bus takes about 3 to 4 hours, and a non-direct can take 5 to 6 hours. Most of these buses also offer a direct drop-off to your hotel.
From Quepos, you can take the local bus to Manuel Antonio, which is only about 10 minutes.
GETTING AROUND MANUEL ANTONIO
Having your car is the best way to go around Manuel Antonio is you can conveniently navigate around this small town.
Alternatively, you can also opt for the cheap local bus that drives up and down Manuel Antonio every 25 minutes between 6 AM and 9:30 PM that stops anywhere if you give a thumbs up.
WHERE TO STAY IN MANUEL ANTONIO?
POPULAR CHOICES
If you are looking for something exquisite or romantic, Makanda by The Sea, trendy among couples, is the perfect pick. Check out more here.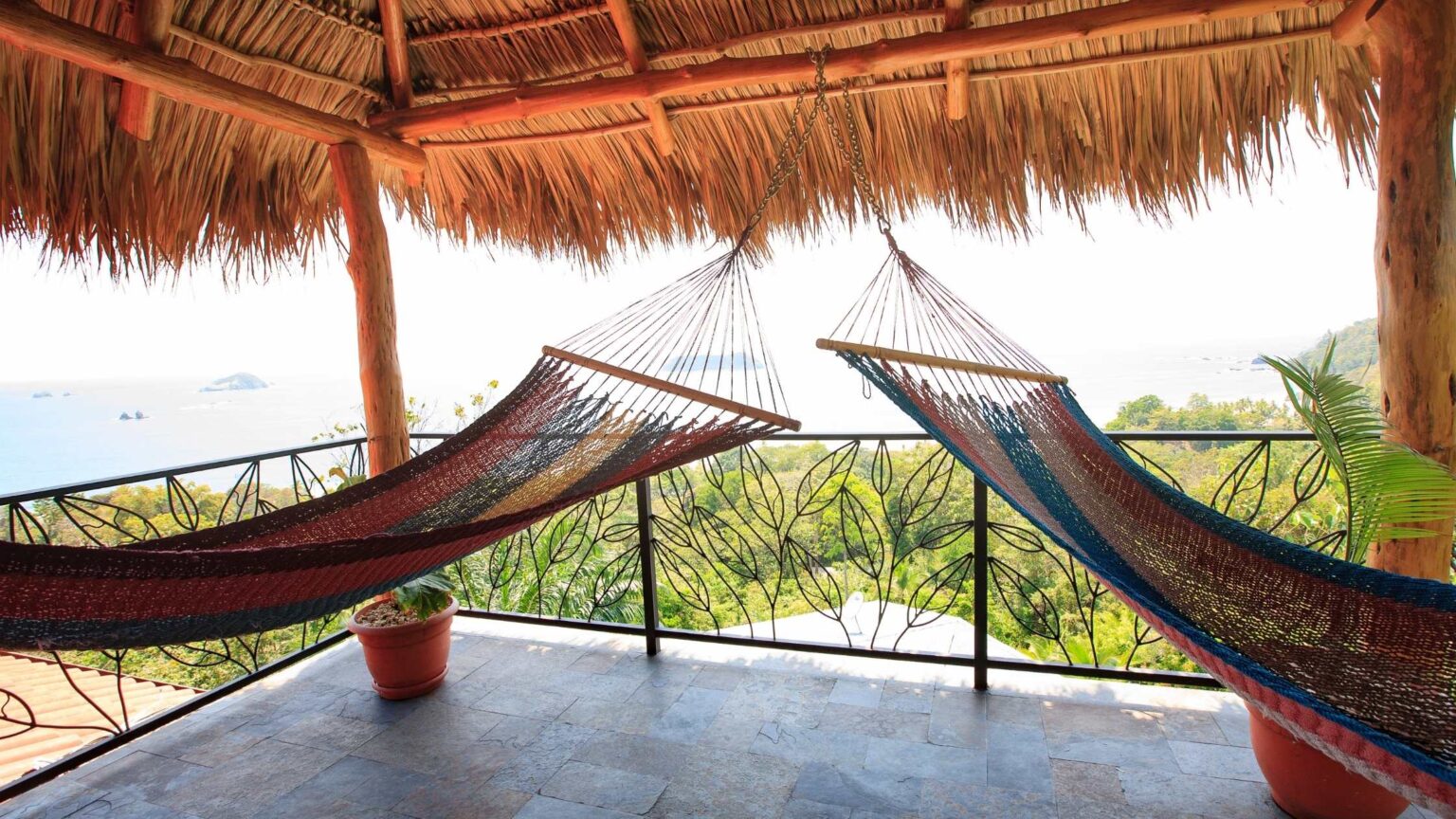 Espadilla Gardens Hotel, located just 8 minutes away from the beach, is suitable for families and couples. Find more here.
For families with kids or traveling in a group, I highly recommend Hotel Costa Verde, which has beautiful studios and is close to the beach. Find more here.
If you are looking for cosy double rooms with sea views by the beach, Hotel La Mariposa is a great choice. Check details here.
VILLAS AND BOUTIQUE HOTELS
Condiminium Villas Mymosa, a sustainable travel property, is a popular pick among those looking for private villas located 4 km from the beautiful Manuel Antonio National Park. Check the details here.
If you are looking for beautiful villas, I highly recommend Casa Libertinn. Located in Manuel Antonio, 2.7 km from Biesanz, Casa Libertinn is just 2.9 km from Espadilla Beach. Check prices here.
Millenium Manuel Antonio is known for its excellent location just 2 minutes away from the beach and offers perfect accommodation with beautiful Manuel Antonio National Park views. Check rates here to book.
La Vela Boutique Hotel is another beautiful Boutique space also 2 minutes away from the beach and the national park. Check the details here.
WILDLIFE RESORTS
Si Como No Resort & Wildlife Refuge is popular among couples thanks to its location in the jungle above Costa Rica's Manuel Antonio National Park. It is also a 5-minute car ride to the beach. Find more.
Parador Resort and Spa is another excellent choice, a 4-minute walk from the beach on the Punta Quepos peninsula. Find more here.
BUDGET/MID-RANGE OPTIONS
If you are looking for something close to the national park, I highly suggest Hotel Plaza Yara, known for its fabulous rooms and excellent prices. Find more here.
If you are looking for a budget stay, Peace of Paradise is a great choice. It is located in Manuel Antonio, within 1.3 km of Biesanz and 1.4 km of Espadilla Beach. Check prices here.
Hotel Naoz, located 1.5 km from Espadilla Beach, is also another excellent option offering spacious rooms at economical rates. Check more here.
PIN THINGS TO DO IN MANUEL ANTONIO FOR LATER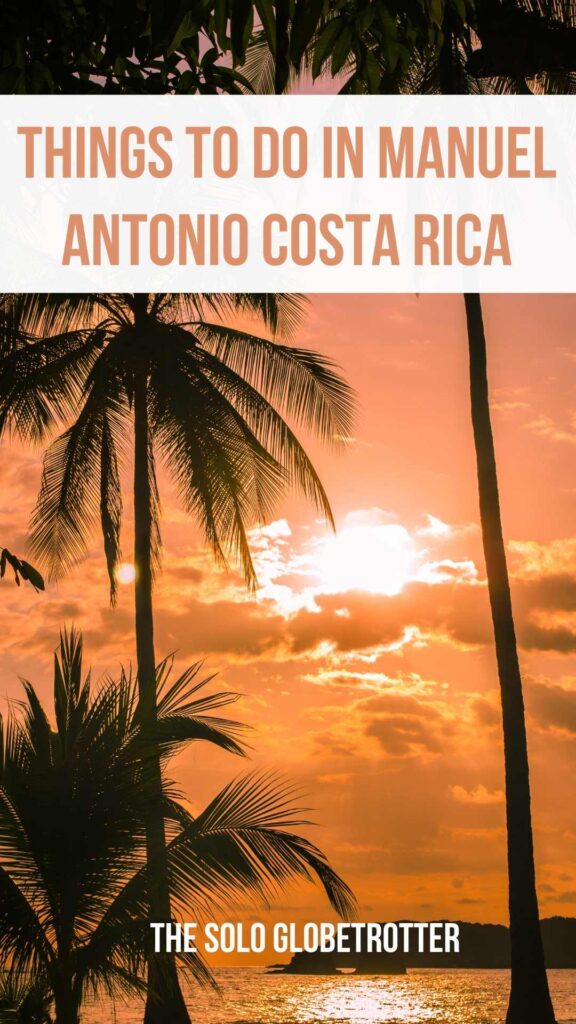 TOP TRAVEL TIPS & RESOURCES
Below is the list of the travel resources you can use to organize your travel – from flights to insurance and everything. These are the resources I use myself, which is why I recommend you for a hassle-free travel planning experience and fantastic trips.
Booking Flights
: To score flight deals, search on
Jet Radar
, Kiwi,
or
12go.Asia
(for Asia planning). Book and fly mid-week, taking red-eyes flights or those in the early mornings for better deals and lower prices. Avoid check-in bags on a budget airline.
Booking Trains:
The best websites for booking trains anywhere in Europe are
Rail Europe
and
TrainLine
. Both are easy to manage online and track your journeys.
Booking Cars:
For the best prices and easy handling of renting a car for road trips and day trips, I'd recommend
Discover Cars
or
Rental Cars,
available throughout the world.
Accommodations:
I typically use
HotelsCombined
or
Booking.com
to book hotels. There are special getaway deals with amazing discounts(over 50%!) for this year on Booking.com, and you can find them
here
.
I use
Hostelworld
and
Agoda
to book hostels as the deposit is low, easy change/cancellation is available and reviews are excellent on both. Depending on the destination, I love staying in
VRBOs/homestays
.
Travel Insurance:
No matter whether it is a short trip or longer trips abroad, I strongly recommend buying travel insurance for international trips. I recommend either
World Nomads
or
SafetyWing
for international travel insurance.
Tours:
Being a solo traveler, one of the best ways to optimize my time, budget, and super importantly, meet amazing people from all over the world is by joining tours, especially food tours, walking tours, day trips, culture, and history tours.
You will get a local's perspective, the best opportunities to experience places and people closely. I book using
GetYourGuide
,
Klook
,
Viator,
and
Voyagin.
Subscribe to my emails for the latest travel guides and itineraries straight to your inbox. No Spam. Once a month only! Opt-out anytime.

Latest posts by Reshma Narasing
(see all)