There are myriad things to do in Dana Point, a hidden gem nestled along the stunning coastline of Southern California in Orange County, just an hour's drive from Los Angeles.
If you are wondering is Dana Point worth visiting or What is there to do in Dana Point, you will not be disappointed.
Renowned as the "Whale watching capital of the world," this sun-drenched seaside treasure features more than six miles of beaches.
It offers a perfect blend of natural beauty, outdoor adventures, and a laid-back beach town atmosphere, making it an ideal destination for weekend getaways.
From gorgeous beaches and world-class Whale watching to charming shops and delectable dining options, this exquisite seaside community boasts a unique charm that sets it apart from other Southern Californian beaches.
Whether you are a nature buff, an adventure seeker, or simply looking for a peaceful retreat by the ocean, this post will unveil the best Dana Point things to do, where to stay in Dana Point, What to do in Dana Point, Dana Point day trip ideas and other valuable tips and resources.
So, grab your sunscreen and prepare to embark on an unforgettable journey through this coastal haven. Let's dive in!
First things first! I recommend you get travel insurance ALWAYS whenever you are on international or domestic travel!
Check out this insurance by Safety Wing, which offers a pretty good cover for you and your family! They even provide monthly insurance, much required for slow travelers like us! Book here!
Also, if you want to explore Dana Point by car and looking for rental cars in California, check out Discover Cars, one of my favourite car rentals. Thanks to their many options and affordable prices. Book here.
BEST THINGS TO DO IN DANA POINT CA
ENJOY WHALE WATCHING
One of the most famous things to do in Dana Point is to go Whale watching.
Dana Point is considered a renowned whale watchers' paradise globally and a designated Whale Heritage Site established by the World Cetacean Alliance.
Thanks to its unique location along the Pacific coast. The area benefits from ocean currents' convergence, creating an abundant feeding ground for various Whale species.
Visit Dana Point during peak migratory season, i.e., between December to April, to get a close-up view of these mammoth beings of the marine.
Apart from the mesmerizing gray Whale, you might witness the mighty humpback blue whale and other marine friends like sea lions, seals and coastal birds like Pelicans and Cormorants.
Sighting Dolphins with their playful pods frequently joining the boats displaying their agility and grace, is common in Dana Point. So, if you are with kids, they will surely enjoy the place!
Departing from Dana Point, the only natural Harbour in Southern California, is in itself an exhilarating experience.
As you venture into the open waters, keep your eyes peeled for breeches, spouts and flukes.
Take a guided tour; the knowledgeable crew will guide you through the nuances of marine life and help you learn some interesting facts about the marine ecosystem.
Recommended Tour: Family and Private Group Whale and Dolphin Watching
Take a private or semi-private (only six spots are available) boat tour to learn about the behaviour of Whales, their environment, breeding behaviour, and migratory patterns.
Dolphins are often spotted, while whale spottings depend on the season.
You may also see sea lions, sharks, sunfish, and, occasionally, great white sharks. Check out the tour here!
Many tour operators also actively participate in conservation efforts and marine research studies.
So be prepared to witness these fascinating experiences firsthand.
Since Dana Point apparently has more dolphins per square meter than anywhere in the world, so is the number of tours in Dana Point.
Choose the best ones; some even offer customized tours with several types and sizes of boats, from sail to power vessels.
You can even join public dolphin and whale-watching tours daily, which take off right from the Harbour.
If you time your visit right and, of course, if nature permits, you might spot more than six types of whales, including the most massive mammal in the world, the Blue Whale.
Remember to take a pair of binoculars and a camera to capture these magical moments in your lenses. Check out Nikon D850, which I regularly use on my trips.
Recommended Whale-Watching Cruises in Dana Point:
UNWIND ON SALT CREEK BEACH
Salt Creek Beach is a coastal haven for beach bums which offers a plethora of recreational activites and is one of the top things to do in Dana Point.
Situated within Salt Creek Beach Park adjacent to the luxurious Ritz-Carlton Laguna-Niguel hotel complex and the championship Monarch Beach Golf Links, this idyllic coastal retreat spans 18 acres of stunning beauty.
The beach gets its name from the creek, which flows along its northern end.
As you step onto the soft sand, you will be greeted by the rhythmic sound of the crashing waves and the dazzling views of the Pacific stretching into the horizon.
Go on a leisurely stroll, sunbathe or build sandcastles with your loved ones.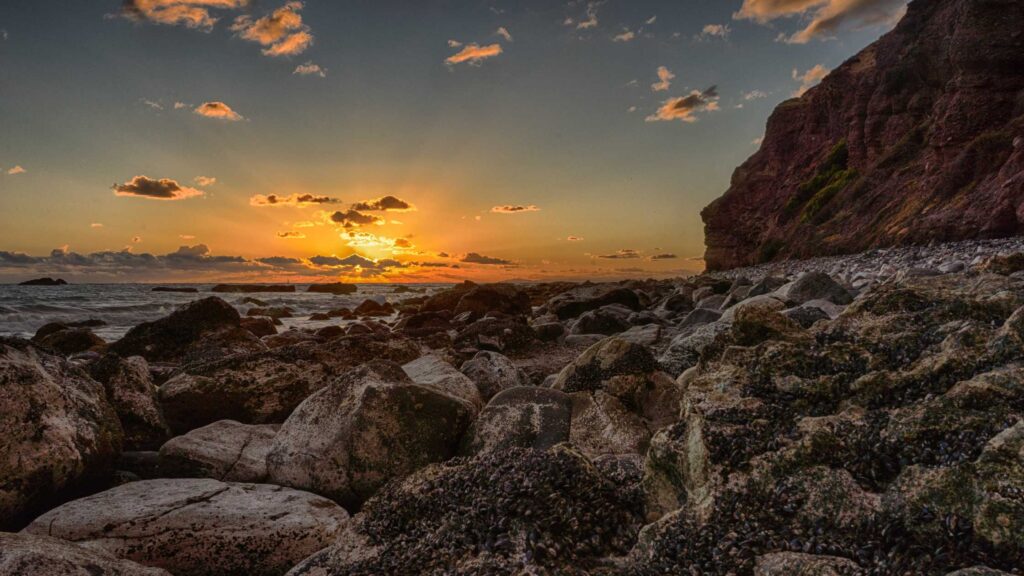 Sand Creek Beach is a surfing hotspot, one of the top Dana Point activities.
The consistent waves and swells make it a popular destination for both beginners and experienced surfers, making it one of the best Dana Point Ca things to do.
Check out the nearby surf schools for surfing lessons and rental equipment.
Apart from Surfing, try paddle boarding, body boarding, swimming, fishing and snorkelling at Sand Creek Beach.
Head towards the Southern end to check out Monarch Bay Beach Club, which offers exclusive members-only dining and drinks.
If you visit Sand Creek Beach during low tides, you may witness vibrant tidepools teeming with beautiful marine life.
Recommended Read: 30 Beautiful California Tide Pools You Should Visit
There are many beautiful trails along the shoreline if you want to go hiking and enjoy the stunning ocean vistas. Hike the Salt Creek interpretive trail along the area's unique ecosystems.
Enjoy an incredible sunset evening on the sandy shores. The beach allows bonfires in designated fire rings, providing a cosy and romantic ambience.
Salt Creek Beach Park offers day-use picnic sites and first-come-first-serve picnic tables/BBQ areas.
Enjoy playing basketball on the court adjacent to these picnic sites or unwind on the grassy hill-like area overlooking the beach.
SPEND A DAY AT MONARCH BEACH
Visiting Monarch Beach is one of the top things to do in Dana Point.
The 6.5 miles of rugged coastal line boasts golden sands and azure waters. The crown jewel of this area is the Salt Creek Beach Park.
Relax on the sandy shores, soak up in the sun or enjoy a picnic amidst the gorgeous coastal backdrop.
Explore the coastal trails that wind through Monarch Beach, go on a whale-watching tour, and try kayaking, surfing and paddle boarding.
Monarch Beach is a premier destination with some of California's most luxurious resorts.
The resort ensures a truly indulgent and memorable stay with its lavish accommodations, impeccable services, private beach clubs, world-class spas, and championship golf courses.
Dana Point Harbour is just a stone's throw away from Monarch Beach. Explore the neighbouring Doheny State Beach, a renowned stretch of sand and surf that gained fame via the Beach Boys' hit song "Surfin' USA ".
Monarch Beach has a wide range of beachfront restaurants with a diverse culinary scene. Get prepared to treat your taste buds with fantastic seafood delicacies.
VISIT DANA STRANDS BEACH
One of the free things to do in Dana Point is to visit Dana Strands Beach, also popularly recognized by the locals as " Strands".
It is just a few miles from Salt Creek Beach and is known for its idyllic natural setting, making it a perfect place for those seeking tranquillity.
The beach is tucked away within a secluded cove, surrounded by craggy cliffs and lush greenery.
The soft sands on the beach stretch for miles, inviting visitors to take a long self-introspecting walk or bask in the warmth of the Golden State's Sun.
Strands Beach is widely known for adventures like Surfing, Bodyboarding, and boogie boarding and is a haven for skimboarding due to the angle of the waves.
Although Strands Beach was on the oh-not-so-popular beaches in Dana Point, it has recently gained recognition due to the multi-million dollar project in 'The Strand' neighbourhood.
EXPLORE THE DANA POINT HARBOR
For those seeking adventures on the open sea, Dana Point Harbour is a gateway to the Pacific Ocean and is one of the fun things to do in Dana Point.
The Harbour boasts two marinas which are home to over 2,500 boats. Watching the majestic yachts and sailboats gently swaying in the breeze, especially during sunset, is a visual treat.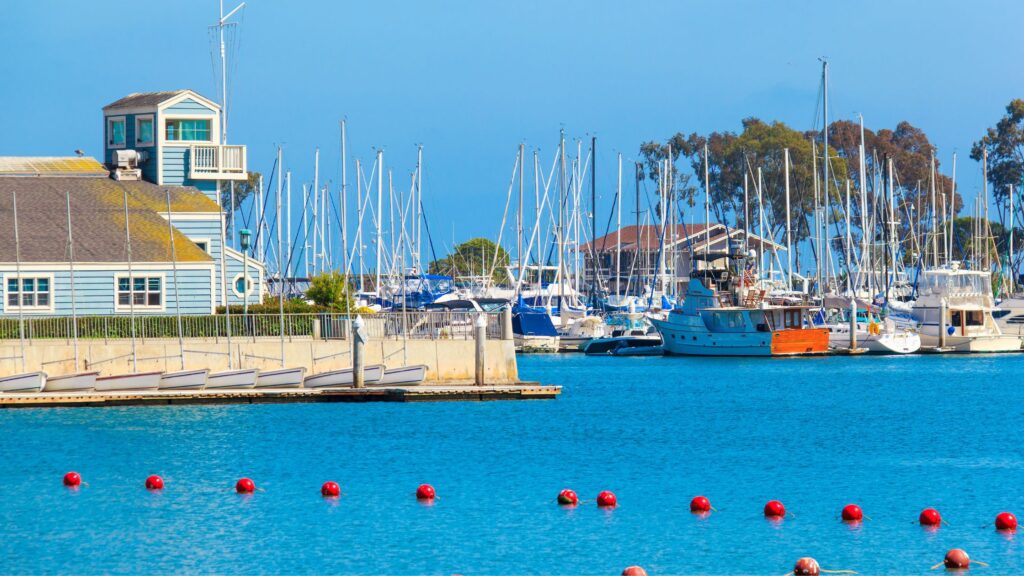 Hop on a whale-watching excursion or a private Yacht to witness the awe-inspiring spectacle of the majestic marine being breaching the surface.
You will witness Dolphins, Sea lions and a variety of other coastal flora and fauna.
Recommended Tour: Dana Point Whale Watching and Dolphin Watching Eco-Safari
Ride along the open water in a catamaran as you keep your eyes peeled for whales, dolphins, and other sea creatures on this Whale and dolphin-watching eco-safari. Check the tour here.
Dana Point Harbour's calm and protected waters provide an ideal setting for Stand up paddleboarding, Jet skiing and Kayaking.
Whether you are a seasoned surfer or a novice looking to catch your first wave, the nearby beaches like Doheny State Beach offer excellent Surf breaks.
Visit the adjacent Baby Beach, which offers excellent swimming conditions along with gorgeous cliffside backdrops.
If you time your visit right, you might witness special events which occur annually in Dana Point Harbour, such as the Tall Ships Festival, Festival of Whales, and Holiday Boat Parade.
Dana Point is not only filled with adventure but also is adorned with beautiful pathways which run along the edges overlooking the Pacific.
One of the best ways to explore Dana Point is to rent an e-bike. Check out this tour of Ebike rental to explore Dana Point, San Clemente, Laguna Beach and its beautiful surroundings. Book here!
Indulge in various dining and shopping options scattered throughout Dana Point Harbour.
From casual seaside eateries to upscale beachfront restaurants, you will find something to satisfy your palate.
Explore the eclectic mix of boutiques, gift shops and art galleries in downtown Dana Point. At some places, you might find cute unique treasures for your souvenir collection.
RELAX AT BABY BEACH
Located in the heart of Dana Point Harbour, Baby Beach boasts a prime spot that offers incredible views and convenient amenities and visiting this place is one of the free things to do in Dana Point.
As the name says, this is apt for babies, so if you are looking for things to do in Dana Point with toddlers, you shouldn't miss Baby Beach.
The waters within the Harbour at Baby Beach are incredibly calm, providing a fantastic opportunity for swimming, paddleboarding, Kayaking, or simply unwinding on the shores.
Enjoy all these activites without any concerns about tides or waves as the sea inside the Harbour remains flat and tranquil.
Lifeguards usually staff Baby Beach during the summer at peak times.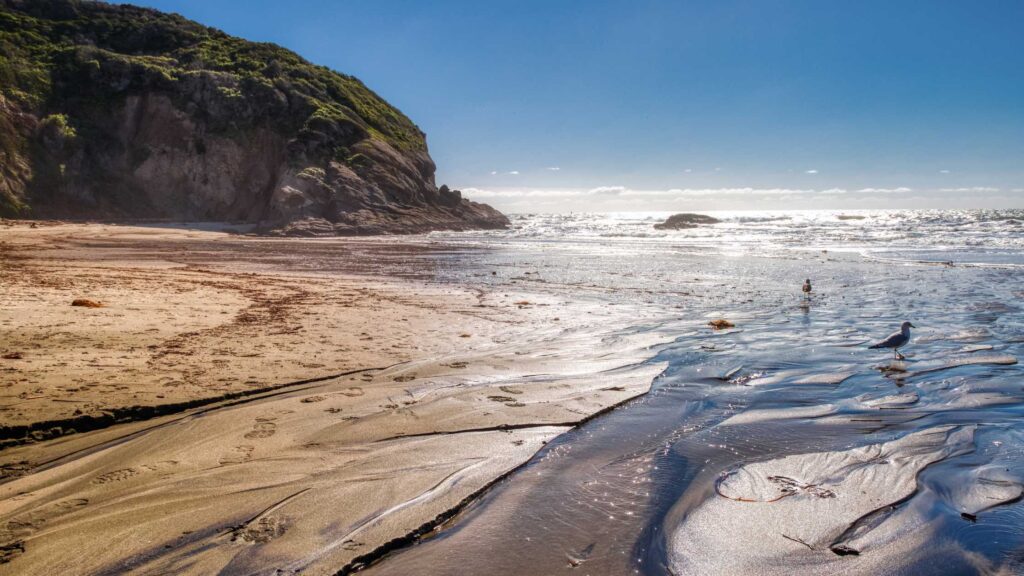 Reel in some fish at the beach's public fishing pier, located adjacent to the historic Pilgrim ship replica.
Unwind on the grassy patch just past the sand near Dana Cove Park, which makes for a perfect place for special events or summer picnic areas.
Check out the nearby Baby Beach playground, which features different exciting structures to play for children of all age groups.
Baby Beach Harbour also offers many dining options. Enjoy a multi-cuisine meal with captivating ocean views in the background. Some spots are even equipped with picnic tables and BBQ areas.
VISIT OCEAN INSTITUTE
If you are looking for things to do in Dana Point this weekend, visit Ocean Institute, which represents a beacon of marine education and conservation.
Established in 1988, this beautiful natural attraction in Dana Point sits on 2.4 acres of stunning beachfront within the Harbour.
Immerse yourself in the institute's natural areas, including spectacular tide pools and scenic beachfront.
As you wander through these dramatic landscapes, you can engage in various educational programs that showcase the beauty and significance of marine ecosystems.
Join over 100,000 children who eagerly participate in the institute's natural programming, including the renowned children's summer day camp.
Experience hands-on learning and engage with state-of-the-art lab programs that delve into marine science, fostering a lifelong love for the ocean.
Step aboard the institute's two historic ships, including the full-sized replica of The Pilgrim, once sailed from Boston by Richard Dana himself.
Designated as a California Historic Landmark, The Pilgrim is a living nautical classroom, offering a unique opportunity to explore maritime history firsthand.
Visit the Maddie James Seaside Learning Center, a treasure trove of exhibits and information about the region's diverse ecosystems and wildlife. The centre is open throughout the week.
Be part of extraordinary events hosted by the Ocean Institute throughout the year.
Celebrate the Festival of Whales and be captivated by the majestic beauty of these magnificent creatures.
Or immerse yourself in the Tall Ships Festival to witness the grandeur of historic sailing vessels.
Beyond education, the Ocean Institute offers exciting recreational activities.
Kayak through the calm Harbour, embark on thrilling tide pool adventures or contribute to beach clean-ups.
Dive deeper into marine life on weekends with live workshops and events focusing on specific marine animals.
Take a moment to wander through the tranquil gardens behind the Ocean Institute, providing breathtaking views of the Harbour.
Appreciate the Institute's commitment to marine conservation and relish in the peaceful surroundings that amplify your connection with the ocean.
STOP AT CHILCOTE FAMILY CUSTOMS HOME
Located a few meters from the Ocean Institute, the Chilcote Family Customs Home is a testament to the family's deep connection to the sea. It is one of the exciting things to do in Dana Point.
For generations, the Chilcote family has been engaged in maritime activities, such as fishing, boating, and sailing.
Take a tour of this wooden barn-type building which now features the Harbor's Maritime History Center.
Immerse yourself in the family's love for the coast and gain a deeper appreciation for Dana Point's maritime heritage.
This historic dwelling not only showcases architectural beauty but also provides a window into the lives and traditions of the Chilcote family.
Witness the family's affinity towards the ocean, beautifully reflected in the home's decor, featuring nautical motifs, seashell collections, and stunning seascapes adorning the walls.
Browse through various vintage sailing artefacts and learn about the history of sailing and its significance in shaping the present-day Dana Point area.
ENJOY HIKING IN DANA POINT HEADLANDS CONSERVATION AREA
Embarking on an adventure through the Dana Point Headlands Conservation Area is one of the top things to do in Dana Point Ca.
This protected area on the right side offers a perfect blend of awe-inspiring natural beauty and a commitment to preserving the local ecosystem.
Spanning approximately 60 acres, the Dana Point Headlands Conservation Area consists of four parks, which offer a perfect blend of awe-inspiring natural beauty and a commitment to preserving the local ecosystem.
Learn about 150 species of plants and animals native to the area as you hike this gorgeous area.
As you traverse the trails, prepare to be greeted by astonishing panoramic views of the Harbour, beckoning you to pause and revel in the dramatic scenery.
For an even more magnificent vista, go to the Hilltop Conservation Park, where a sweeping view of the Harbour and Dana Strands Beach awaits you.
The vast coastal expanse will leave you in awe of Dana Point's unparalleled splendour.
Be aware that there are some restrictions in place due to the presence of an endangered mouse species.
So, to ensure the delicate ecosystem remains undisturbed, it's essential to be mindful of the restricted access imposed.
The trails are open to the public on specific days only: Tuesday, Thursday, and Saturday, from 8 AM to 4 PM.
HIKE THE BLUFF TOP TRAIL
When exploring Dana Point's hidden treasures, the Bluff Top Trail is a true gem that often goes unnoticed.
Tucked away at the ends of Violet Lantern and Amber Lantern streets, the trail offers a unique experience and is one of the offbeat things to do in Dana Point.
Hike this relatively short and easy trail, which effortlessly transports you to a quiet haven atop the bluff, granting you a unique vantage point of the charming Dana Point Harbor.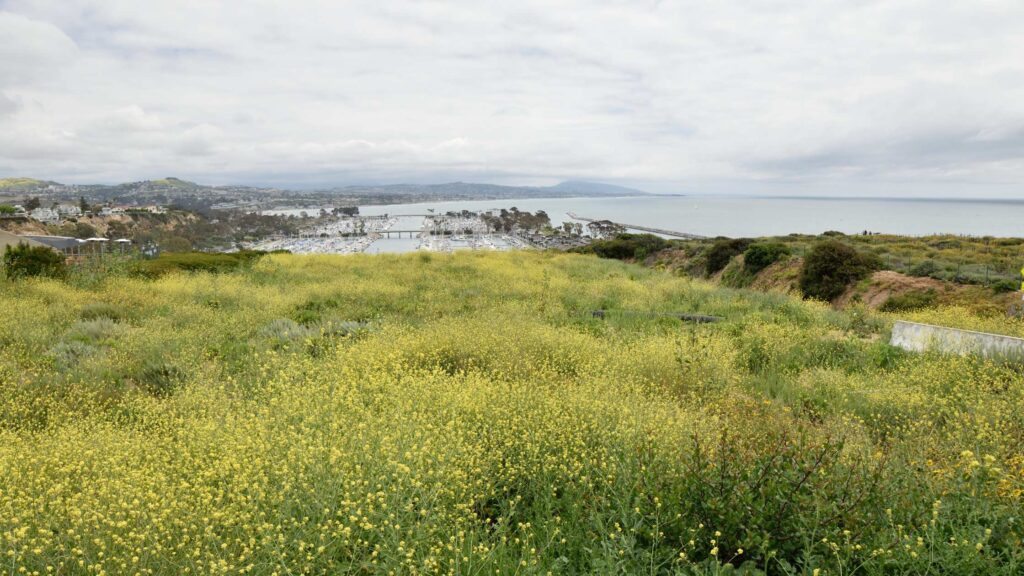 The Bluff Top trail is dotted with railings for safety. Don't miss the renowned "Dana Point Arches," adorned with vibrant flowers that add a touch of whimsy and beauty to the surroundings.
The trail also features a charming bridge that gracefully spans a small slot canyon, providing a unique landscape perspective and making it easier to cross this otherwise challenging terrain.
The sweeping views of the Harbour, with its bobbing sailboats and sparkling blue waters, create a postcard-perfect backdrop for your insta-worthy pic collections.
HIKE TO THE PIRATE SEA CAVE
If you want to explore a hidden gem while immersing yourself in the natural wonders of Dana Point, check out Pirate Sea Cave, nestled along the coastline.
This unique natural wonder is one of the top things to do in Dana Point, as it promises a thrilling and unforgettable experience.
To fully appreciate Pirate Cave, one of the gorgeous Dana Point attractions, planning your visit during low tide is crucial, ensuring safe and accessible exploration.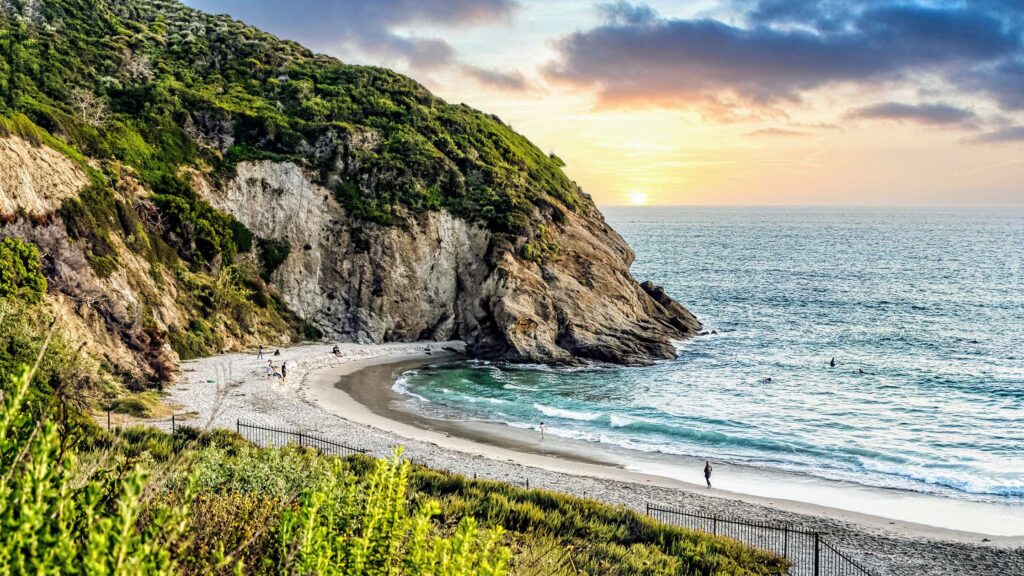 Be prepared for a delightful splash or two as you venture into this maritime treasure trove.
The cave's entrance reveals itself on one side, leading you to an enormous cavern that opens up to the awe-inspiring Strands Beach.
Embarking on your Pirate's Cave journey begins at the beach behind the Ocean Institute, serving as an excellent starting point for your adventure.
As you park at the Ocean Institute, follow the coastline northward, tracing the cliffs while keeping an eye out for the cave's hidden entrance.
The scenic hike along the way will treat you to spectacular coastal vistas, elevating the allure of your expedition.
The path consists of loose rubble; ensure to wear sturdy hiking shoes.
For those seeking expert guidance or a touch of pirate-themed excitement, local guides offer captivating cave tours.
Join a guided walk where knowledgeable professionals share fascinating insights and anecdotes about the area.
Immerse yourself in the spirit of adventure, embracing the opportunity to talk and act like a pirate while discovering the secrets of the Pirate's Cave.
Explore the vibrant coastline on this fun Pirate Sea Cave Tide Pool Walk at Dana Point.
Recommended Tour: Pirate Sea Cave Tide Pool Walk at Dana Point
Join Captain Will Radford on a pirate sea cave adventure on this tour! Hike along the rocky shore, explore tide pools and visit a giant sea cave.
Sing sea shanties and hear tall tales of buccaneers, monsters, and buried treasure. Check here!
Alternatively, if you prefer a more independent exploration, you can venture into the cave independently, relishing the freedom to discover at your own pace.
VISIT THE HIDE DROGHER HISTORIC STATUE
Nestled along the dramatic Blufftop Trail, between the Violet and Amber Lantern areas, the Hide Drogher sculpture is one of the unique things to do in Dana Point.
This public art installation captivates visitors with its intriguing story and remarkable craftsmanship.
Constructed in 1990, the Hide Drogher sculpture is the brainchild of acclaimed regional artist F. Benedict Coleman.
The sculpture is crafted from metal with meticulous attention to detail, and this artistic marvel pays homage to the seafaring traditions of the 19th century.
It is a testament to the artist's skill and dedication to capturing the essence of Dana Point's rich history and also one of the unique things to do near Dana Point.
The Hide Drogher sculpture portrays a scene from the past, depicting a New England sailor from the 19th century engaged in an important task.
Standing at the cliff's edge, the sailor can be seen tossing a cowhide over the ridge, destined for a waiting ship in the nearby bay.
This fascinating display represents the trade of cow hides, which held significant value as a currency for trade with passing ships during that era.
According to local legend and inspired by Richard Henry Dana's renowned book "Two Years Before the Mast," cowhides played a crucial role in the maritime history of Dana Point.
VISIT DANA POINT NATURE INTERPRETIVE CENTER
Uncover the treasures of Dana Point's natural heritage at the captivating Dana Point Nature Interpretive Center.
Located on the Dana Point Headlands, at the base of the hiking trail, visiting this centre is one of the best things to do in Dana Point.
The City of Dana Point and the Dana Point Historical Society operate and maintain the centre.
Dana Point Nature Interpretive Center serves as a perfect starting point for exploring the Headlands area parks and preserves, providing valuable insights into the region's history.
It invites you to discover the geological, ecological, and historical marvels making it one of the top Dana Point TripAdvisor places.
Browse the engaging, interactive exhibits that showcase the rich tapestry of the Dana Point Headlands.
Explore interpretive panels and rotating exhibits that unveil the area's transformation throughout ancient and modern history, which sheds light on geological shifts and native flora and fauna.
Discover the commendable efforts of recent restoration and conservation endeavours to ensure that the natural treasures of Dana Point's land and sea remain intact.
This has helped residents and visitors alike to appreciate and connect with the beauty surrounding them.
Venture along the hiking paths that lead to the heart of the natural habitat, allowing you to explore and learn about the 200 native plants and animals that thrive in this region.
The centre is open to the public from Tuesdays to Sundays in the afternoon.
ENJOY THE CATALINA EXPRESS
If you want Dana Point things to do romantic, sail on the renowned Catalina Express, which takes you to the fairy Catalina Island, just 43 miles off Dana Point.
The island, which covers just 76 square miles, is home to the dramatic oceanfront towns of Avalon and Two Harbors and is accessible only by boat, plane or helicopter.
My favourite way to reach this captivating Catalina Island is by embarking on the Catalina Express.
This passenger ferry service sets sail from the dramatic Dana Point Harbor, the only Catalina departure point in South Orange County.
Since its establishment in 1981, this renowned ferry service has been providing daily excursions, boasting a fleet of eight luxurious high-speed vessels that ensure a comfortable and enjoyable journey.
During peak season, the Catalina Express offers up to 30 daily trips, allowing travelers to embark from Dana Point Harbor, Long Beach, and San Pedro.
Recommended Tour: Catalina Express Round-Trip Ferry Service: Long Beach or San Pedro to Avalon
Travel to Southern California's Catalina Island by boat with this round-trip ferry service from Long Beach or San Pedro on the 'Catalina Express.'
Enjoy views of the Pacific during the journey, and then spend the day exploring Catalina at your leisure. Book here.
This extensive schedule provides ample flexibility for visitors to plan their island adventures.
With over one million passengers aboard the fleet yearly, the Catalina Express has established itself as one of the region's most reliable and trusted transportation methods.
As you step on board the Catalina Express, prepare to be captivated by the beauty of the Pacific coastline.
The one-hour journey presents stunning views of the scenic shoreline, offering a glimpse of the mesmerizing natural wonders awaiting Catalina Island.
Be sure to have your camera ready to capture the panoramic landscapes and dazzling ocean vistas.
For those seeking an enhanced travel experience, the Catalina Express offers the option to upgrade to luxury accommodations within the Commodore and Captain's Lounges on select boats.
For an additional fee, passengers can enjoy added comfort, exclusive amenities, and a heightened level of service during their voyage.
SURF AT DOHENY STATE BEACH
Doheny State Beach, nestled between San Clemente and Laguna Beach near San Juan Bay, is one of the best fun things to do in Dana Point.
This gorgeous one-mile sandy beach, one of the best beaches in Southern California, is managed as a state beach park by the State of California.
The beach offers milder temperatures and some of the most pleasing tide pools, swimming, Surfing and suntanning areas.
Doheny State Beach is the perfect place to start if you are planning to learn Surfing, as there are many schools here at Salt Creek.
Visit the beach during low tides to witness one of the gorgeous Californian tide pools.
Rent a Kayak or standup paddleboard from the rental kiosks and explore the uncharted areas of Doheny State Beach at your own pace. Rent a jet ski if you are looking for more adventure.
Doheny State Beach receives over a million annual visitors making it one of the top dana point tourist attractions.
Two public beach areas are situated along the beachfront, with access points at Dana Point Harbor Drive and Park Lantern. The stunning San Juan Creek estuary separates these areas.
Don't miss the visitor centre, which features interpretive nature exhibits and an aquarium.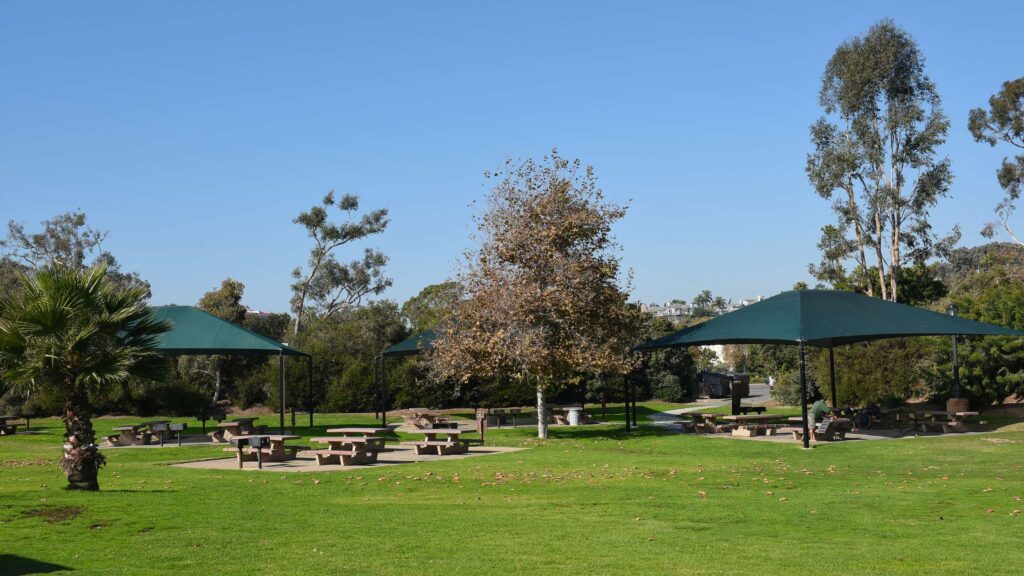 If you plan to camp, check out the coastal campground along the shoreline, which features over a hundred sites, options for RV, and a picnic area.
The campground is quite popular as some sites sit on the beach. So no matter when you visit, reservations are required throughout the year.
If you time your visit right, you might witness the renowned Doheny Blues Festival on this beach.
ENJOY YOGA IN LANTERN BAY PARK
Experience the tranquillity and beauty of Lantern Bay Park, one of the cool things to do in Dana Point.
This charming hilltop park offers spectacular Dana Point Harbor and Doheny State Beach vistas.
Open to the public every day during daylight hours; this Dana Point sightseeing park is a beloved destination for families seeking a delightful day out.
Enjoy quality time in this park or join fellow fitness enthusiasts for a walk or a jog to fill the park with vibrant energy.
Capture the essence of Lantern Bay Park through a drone's lens, witnessing the captivating panoramic views that stretch from Dana Point to Laguna Cliffs Marriott.
The presence of the Laguna Cliffs Marriott adds a touch of elegance to the landscape, complementing the park's allure.
Revel in the stunning coastal vistas offered by Pines Park, which features playgrounds, grassy areas, picnic tables, and barbeques nestled amidst the lush surroundings.
Enjoy a family barbecue or a leisurely picnic while relishing the stunning views.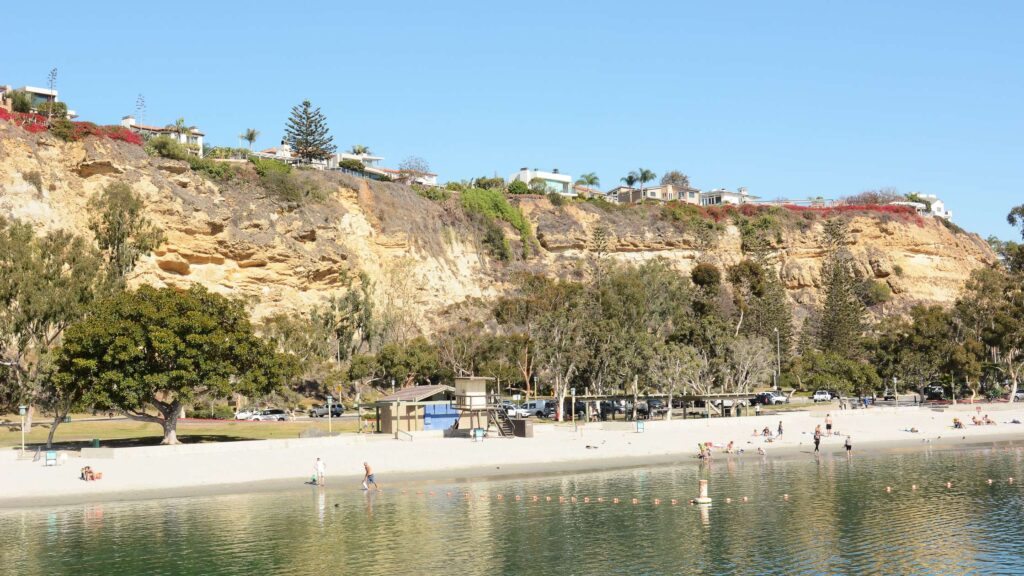 Children can frolic and play in the safe and enjoyable playground, while a spacious grassy area invites you to relax or engage in impromptu sporting activities and frisbee games.
Challenge your friends or family to a game of bocce ball or basketball on the dedicated courts.
Marvel at the sunken amphitheatre, where special events are hosted throughout the year, adding an element of excitement to your visit.
And for those seeking a moment of serenity and rejuvenation, donation-based Yoga in the Park sessions are available during the mornings.
Imagine practising Yoga while overlooking the vast ocean, with gentle breezes and waves as your backdrop.
I Heart Yoga organizes regular yoga classes at Lantern Bay Park, allowing you to find inner peace amidst the awe-inspiring coastal scenery.
And for an even more extraordinary experience, they offer standup paddleboard yoga sessions in the Harbour on select dates, combining the tranquillity of Yoga with the serenity of the ocean.
STROLL IN HERITAGE PARK
Experience the captivating allure of Heritage Park, one of the exciting things to do in Dana Point.
Nestled across from Lantern Bay Park, this scenic gem beckons you to embark on a remarkable journey.
Explore this hilly park to discover a wealth of delights, including a cute dog park and a network of stairs and sidewalks leading up to the revered Doris Walker Overlook.
Perched on a bluff directly overlooking Dana Point Harbor, the Doris Walker Overlook offers awe-inspiring vistas of the bustling Harbour and the majestic Pacific Ocean shoreline.
Allow yourself to be mesmerized by the breathtaking beauty that unfolds before your eyes. Find a moment of tranquillity and relaxation as you take in the panoramic views.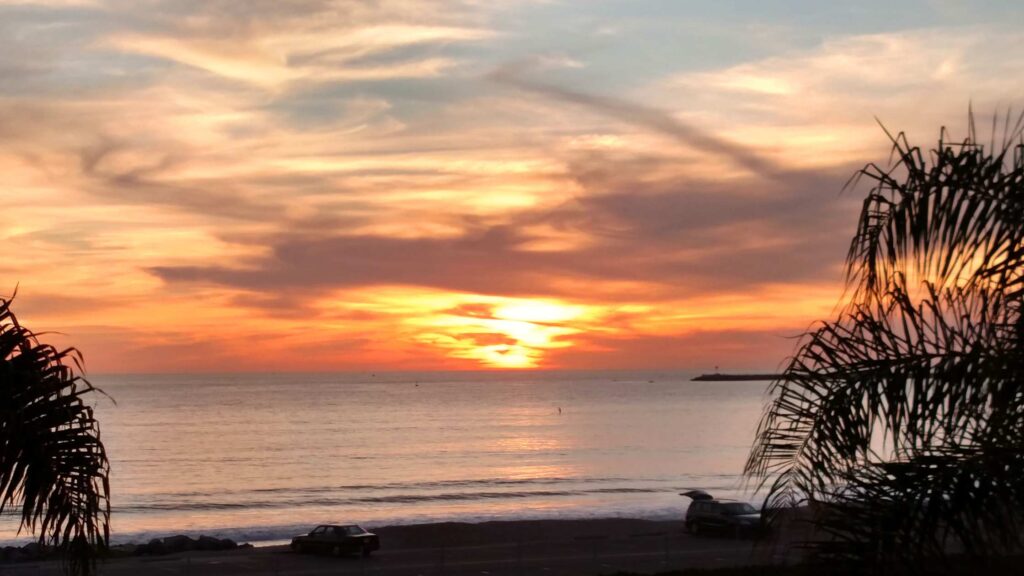 Heritage Park is not just about the stunning scenery; it also offers a range of amenities to enhance your visit.
Spread out on the hillside with a picnic blanket, savouring the idyllic surroundings or partake in the joyful experience of rolling down the grassy slopes with your young companions.
Convenient parking options are available at the Harbour below the park or on the streets above.
The park is accessible via a steep public staircase or an ADA-accessible winding sidewalk, ensuring everyone can enjoy the park's offerings.
For our beloved furry friends, the designated dog park area provides a haven for them to romp and play throughout the year.
Watch their delight as they make new furry companions and revel in their freedom.
ENJOY BBQ AT CAPISTRANO BEACH
Prepare to immerse yourself in the enchanting coastal experience of Capistrano Beach, also known as "Capo Beach," located at the edge of Dana Point, before venturing into San Clemente.
This beach offers a serene and less crowded atmosphere, perfect for those seeking relaxation, which makes it one of the popular things to do in Dana Point.
Capistrano Beach Park serves as the primary public access point to the coastal community in Dana Point.
Operated by Orange County as a public beach park, it offers a range of recreational opportunities.
Be cautious! The waves here are not ideal for surfing or bodyboarding due to their angle.
They provide a delightful opportunity for swimming to enjoy the ocean's embrace.
Sun-seekers can lounge and bask in the sun along the narrow sandy shoreline.
For those seeking more active pursuits, additional sporting courts, including sand volleyball and basketball, await just North of the public visitor parking area.
As the sun sets, the beach comes alive with the warmth of bonfires along its length.
Gather around the popular fire pits, particularly during the summer, and savour the magical ambience accompanying these post-sunset gatherings.
Check out the nearby city of San Juan Capistrano, located a five-mile journey inland from Dana Point.
Established in 1776 by the Spanish, the city is steeped in history and charm and offers a wealth of cultural treasures.
Base yourself at Dana Point and plan a day trip to San Juan Capistrano.
Discover the wonders of the Mission and meander through the gorgeous Los Rios Historic District to see delightful boutiques, art galleries, and more.
While indulging in the splendours of Capistrano Beach and its neighbouring city, satisfy your culinary cravings at Heritage BBQ.
Considered one of Southern California's most acclaimed BBQ spots, it promises a mouthwatering and unforgettable dining experience.
VETERANS MEMORIAL PARK
Visit Veterans Memorial Park, a stunning public park and one of the free things to do in Dana Point.
Memorial Park pays tribute to the valiant service of members from all five branches of the United States armed services.
This park stands as a symbol of reverence and unity, seamlessly connected to the nearby Strands Vista Park.
As the sun rises and sets, the park welcomes visitors from all walks of life, providing a sanctuary of solace and reflection.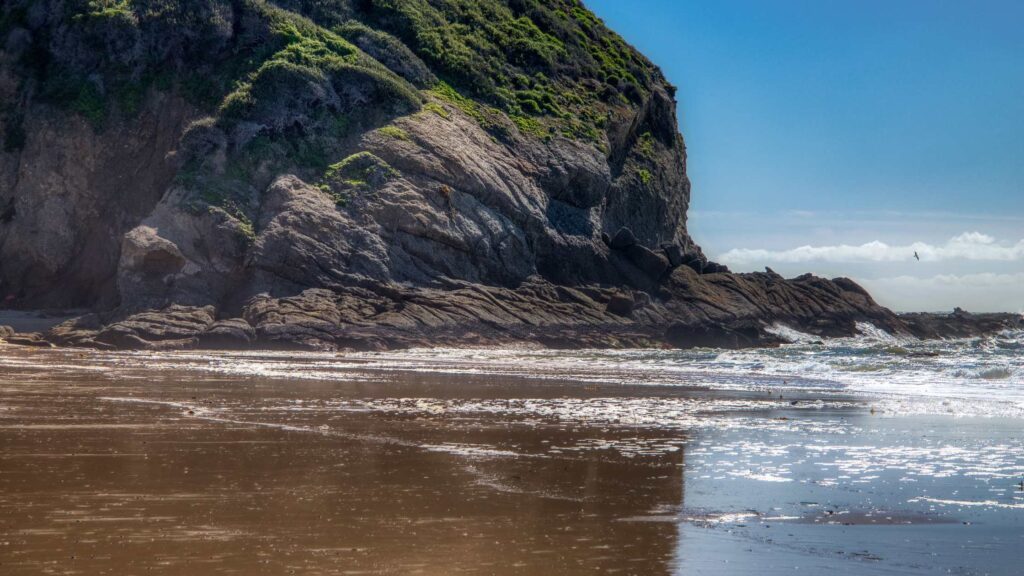 Every Veterans Day, the City of Dana Point and the Veterans of Foreign Wars organization come together to rededicate the monument, an act of profound gratitude honouring the unwavering commitment and sacrifices of American veterans.
Immerse yourself in the park's serene ambience as a softly illuminated concrete path weaves, guiding you through its enchanting landscape.
Along the path, inviting benches await you to sit and immerse yourself in the tranquil atmosphere while gazing upon the majestic Pacific Ocean shoreline.
ENJOY VIEWS AT PINES PARK
If you want fun things to do in Dana Point Ca, prepare for a delightful experience at Pines Park.
This beautiful public park perched atop a bluff is one of the top Dana Point California attractions, which offers gorgeous vistas overlooking Capistrano Beach Park.
Pines Park is a haven if you visit Dana Point with kids seeking summer fun.
With its shaded play structure adorned with a climbing wall and tunnel slide, Pines Park is perfect for young children to frolic and explore.
Discover the joy of picnicking with your loved ones at one of the four-day-use picnic areas equipped with comfortable bench seating and barbecue grills.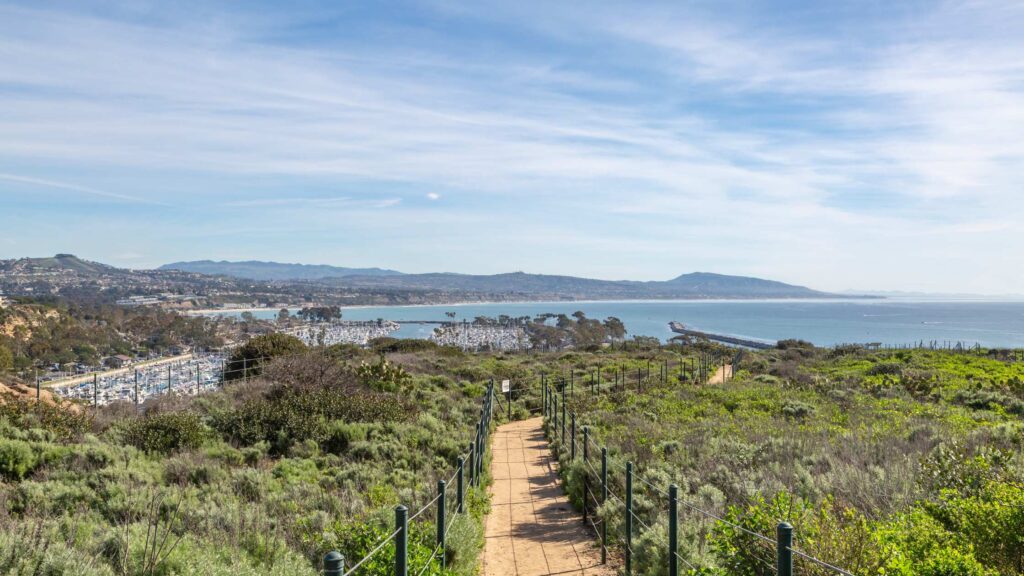 Bask in the serenity of the surroundings as you savour delicious meals amidst the park's natural beauty.
Venture along the walking path, which winds through the park's wooded area and offers beautiful ocean views.
Immerse yourself in the tranquillity of the setting as the gentle breeze carries the melodic sound of crashing waves.
Find solace and contentment on the sunset viewing benches, allowing you to witness nature's vibrant display as the sun paints the sky in vivid hues.
On clear days, be captivated by the sight of the nearby Dana Point Harbor, further enhancing the allure of this remarkable park.
Please note that there are no public restrooms available at the park. Ensure to make suitable arrangements, especially when accompanied by young ones.
ENJOY SCUBA DIVING
If you are looking for Dana Point California things to do to cater to your adrenaline, try scuba diving.
Dana Point is a diver's dream boasting a stunning ecosystem and abundant marine life.
Many dive sites in Dana Point feature crystal-clear waters and exceptional visibility and draw visitors with their unique, vibrant allure.
From vibrant kelp forests like the Deadman's Reef, swaying with life to intricate rock formations teeming with colourful fish, the underwater landscape is a beautiful playground for both beginners and experienced divers.
Venture into the underwater realm and unlock a treasure trove of hidden gems.
Dive sites like Laguna Beach Reef, Doheny State Beach, and Dana Point Headlands Conservation Area offer encounters with various marine creatures, including playful sea lions, graceful bat rays, and curious octopuses.
Keep an eye out for the majestic Garibaldi, California's state fish, as it darts through the kelp forests, adding a burst of vibrant orange to the aquatic tapestry.
Check out the 58-foot vessel, A.C.E. wreck, just five miles off Dana Harbor. The ship sank in 2007 in a storm.
If you have spare time, take PADI courses from Beach Cities Scuba to become a professional and certified scuba diver.
DANA POINT PARASAILING
If you want adventure-filled things to do in Dana Point, try Parasailing.
Parasailing offers an exhilarating experience as you fly under a parachute, pulled by a speedboat, soaring 800 feet above the ocean.
You may even spot dolphins and other sea creatures from above. Don't worry if you are a beginner; guides will help you parasail effortlessly.
This activity has no age bar; You will witness people aged five and above enjoying dazzling views while flying solo or in tandem flights suspended more than 800 feet above the coastline.
The entire trip lasts about an hour from the boat launch to return, allowing each passenger approximately 10 minutes in the air on the parasail.
SAIL A CHARTER BOAT
Sailing in Dana Point lets you enjoy the gentle ocean breeze and the stunning views of the Harbour and surrounding beaches, and this is one of the top things to do in Dana Point.
Whether you are an experienced sailor or a beginner looking to learn, multiple options are available for everyone in this largest Harbour in the state.
Dana Point offers a variety of sailing opportunities, from leisurely cruises to thrilling regattas.
Rent a sailboat and explore the waters at your own pace, navigating through the untouched blue waters and soaking in the panoramic beauty.
If you are new to sailing, take sailing lessons or guided tours to enhance your skills and knowledge.
Check out a few of the best places below for sailing in Dana Point.
Aventura Sailing: One of the top Dana Point attractions, this sailing social club is a unique attraction that provides social memberships, thrilling boat races, engaging social events, yacht charters, and comprehensive sailing lessons.
Westwind Sailing: One of the top activities on TripAdvisor Dana Point, located near Baby Beach, this premier sailing school offers a wide range of Sailing lessons for all age groups. You will witness small boats with bright yellow sails, which are picture-worthy!
ENJOY ADVENTURE WATER ACTIVITIES
One of the must-try and fun things to do in Dana Point is to go on adventure water activites.
Plenty of options are available along the shoreline, with multiple kiosks offering customized packages.
Check out Pure WaterSports in Doheny, which offers rental SUPs, Kayaks, Jet Skis and spearfishing gear.
GO FISHING
If you are wondering what to do near Dana Point, grab your fishing gear, set sail, and get ready to experience the thrill of reeling in that big catch in the waters of Dana Point
Fishing in Dana Point offers a fantastic experience; from nearshore fishing to deep-sea adventures for anglers of all levels, this is one of the exciting things to do in Dana Point.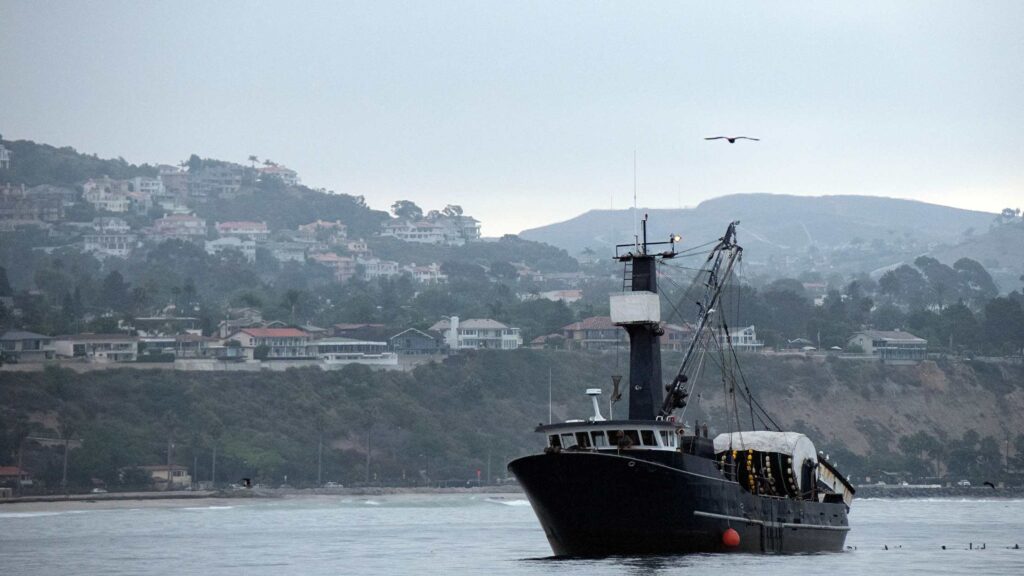 Known for its diverse fish species and rich marine ecosystem, Dana Point provides abundant opportunities for a successful and enjoyable fishing excursion.
Go on a rental guided fishing charter to catch tuna, marlin or even baby sharks, or try your luck from the pier to reel in some trouts, halibut, perch and bass.
FUN THINGS TO DO IN DANA POINT CA
TRY GOLFING
Experience the ultimate golfing paradise at Monarch Beach Golf Links, one of the cool things to do in Dana Point.
This acclaimed Golf course, recognized as one of the top golf courses for couples in the United States by GOLF Magazine, offers an unforgettable experience for golf enthusiasts.
Spanning 6,600 yards, Monarch Beach Golf Links is designed by renowned golf architect Robert Trent Jones, Jr., and is crafted in the traditional Scottish links style.
The course presents a unique and challenging par-70 layout and features 18 holes. Every swing is accompanied by stunning scenery.
Monarch Beach Golf Links caters to all skill levels, whether you are a novice or an expert golfer.
Monarch Beach Golf Links offers group and individual classes for those eager to learn and improve their golfing skills.
They also have a top-ranked retail shop, offering a wide selection of golfing equipment and attire.
Monarch Beach Golf Links provides convenient amenities such as men's and women's locker rooms and various practice facilities to enhance your golfing experience.
While Monarch Beach Golf Links is associated with the Waldorf Astoria Monarch Beach, it welcomes both resort guests and the general public.
Tee times are available throughout the week, allowing you to indulge in a remarkable golfing adventure.
EXPLORE THE ECO-ADVENTURE CENTER
Immerse yourself in the wonders of Dana Point's natural beauty at The Ritz-Carlton Laguna Niguel's Eco-Adventure Center, one of the best things to do in Dana Point.
This extraordinary attraction, nestled within the renowned luxury hotel, offers a truly unique experience for people of all ages.
Whether you are a guest at the resort or a visitor, the Eco-Adventure Center invites you to join their expert naturalists on various programs that showcase the region's exceptional ecosystems.
Prepare to embark on an exploration that transforms the headlands area into an enchanting living laboratory.
Experience the thrill of getting up close to majestic whales on the "Whale of an Experience" whale-watching excursions.
Marvel at these magnificent creatures as they gracefully navigate the ocean, creating memories that will last a lifetime.
For those who prefer to explore the shoreline, the "SANDSational Sea Hikes" allow you to discover the hidden treasures of the beach while learning about the diverse marine life.
Take the "Beach Banzai Bodyboarding" excursions to glide across the waves and experience the thrill of catching the perfect wave, guided by experienced instructors.
Unleash your creativity with the newly-introduced "Eco Artist" program. You can create beautiful works of art using natural materials found in the surrounding environment under the guidance of experienced artists.
The Eco-Adventure Center also offers customized programming for small groups, including school tours and organizations.
Tailored to specific interests and educational needs, these programs provide an engaging and interactive experience that fosters a deeper understanding of the natural world.
PICNIC IN SEA TERRACE PARK
If you want secluded things to do in Dana Point, picnic in the Sea Terrace Park.
Located right across PCH from Salt Creek, this park is typically empty apart from the days it hosts the concerts for the Blues Festival.
So soak in the tranquillity and enjoy the beautiful distant ocean views while enjoying the crisp breeze.
CHECK OUT THE DANA POINT FARMER'S MARKET
One of the top things which should be on your Dana Point to do list is to visit the Farmer's Market.
This year-round Dana Point attraction is held at the city's La Plaza Park, just North of Golden Lantern and gains life each Saturday morning between 8:00 AM and 1:00 PM.
Shop for the region's best seasonal produce, meats, cheeses, fresh-baked bread and pastries, local honey and dips, and other baked and pantry goods.
Make acquaintances with the local producers and farmers to learn more about farming.
You will also witness cute kiosks selling delicious prepared food and beverages to cater to your palate.
VISIT SEA CANYON PARK GETAWAY
Escape to a unique and delightful experience at Sea Canyon Park, one of the fantastic things to do in Dana Point, especially if you are with kids.
Nestled within a residential neighbourhood, this public park offers a haven for young visitors to enjoy year-round.
More or less, this park comes as a package for the whole family, including your pets!
Sea Canyon Park features two distinct playground areas. The first caters exclusively to younger children, providing a secure space with swings, climbing structures, and even a miniature music centre complete with bongos and rhythm-based activities.
The second one is for older children, which features an enclosed playground where younger siblings can roam freely under the watchful eyes of their older counterparts.
Check out the multipurpose field adjacent to the playgrounds, which host pickup games and friendly matches, including soccer games.
Gather friends and family for outdoor fun and friendly competition in this versatile space.
Check out the day-use picnic areas and create lasting memories surrounded by the park's natural beauty.
Picnic tables throughout the park offer the perfect spot for gatherings, whether a birthday party, a group outing, or simply a family meal enjoyed throughout the day.
Sea Canyon Park is also considerate of your furry friends. A nearby dog park welcomes pups to join their families for outdoor enjoyment.
The dog park provides a safe and enclosed environment, allowing puppies to roam freely and socialize while ensuring their security with sturdy fencing.
DANA POINT'S SEASONAL BOAT FESTIVALS
If you want an unforgettable experience combining the ocean's beauty and the lively festival atmosphere, check out the Dana Point Boat Festivals, one of the spectacular things to do in Dana Point.
These extraordinary events celebrate the vibrant boating culture and coastal charm of Dana Point.
Apart from the renowned holiday events like Happy Harbor Days and the Annual Fiesta Boat Parade of Lights, check out these festivals, which await a magical treat.
Dana Point Festival of Whales: A multi-day event annually to honour the majestic gray whales as they migrate along the coast.
This festival features a variety of activities, including boat parades, whale-watching excursions, educational exhibits, live entertainment, and delicious food offerings.
It's a perfect opportunity to witness these magnificent marine friends up close and learn about their incredible journey.
Tall Ships Festival: Held at the end of each summer, the Dana Point Tall Ships Festival features a vintage fleet of tall ships in all their glory.
With their towering masts and billowing sails, these magnificent vessels transport you to a bygone era of maritime adventure.
As you witness thrilling reenactments of pirate battles and cannon fights, prepare to be transported back in time.
Step into historic settings that beautifully depict the early days of Dana Point when it was first settled.
Dana Point Holiday Boat Parade: The Dana Point, Holiday Boat Parade, is a cherished tradition held every December that brings the community together and spreads joy to all who attend.
Be prepared to be dazzled as boats throughout Dana Point Harbor illuminate the night with a spectacular display of colourful lights.
Stroll along the Harbour's edge, enjoying the light show from a waterfront restaurant, or participate as a spectator on one of the boats; you will surely be captivated by the enchanting spectacle.
TRY WINE TASTING AT FRISBY CELLARS
Indulge in an extraordinary wine-tasting adventure at Frisby Cellars, nestled in the heart of Dana Point Harbor, one of the top things to do in Dana Point.
This unique craft winery has garnered multiple prestigious awards and crafts exceptional wines using grapes sourced from Paso Robles.
Recommended Read: 30 Awesome Things To Do In Paso Robles For a Fun Getaway In California
The extensive wine selection at Frisby Cellars will transport you to a world of flavours, making it a delightful challenge to pick your favourites.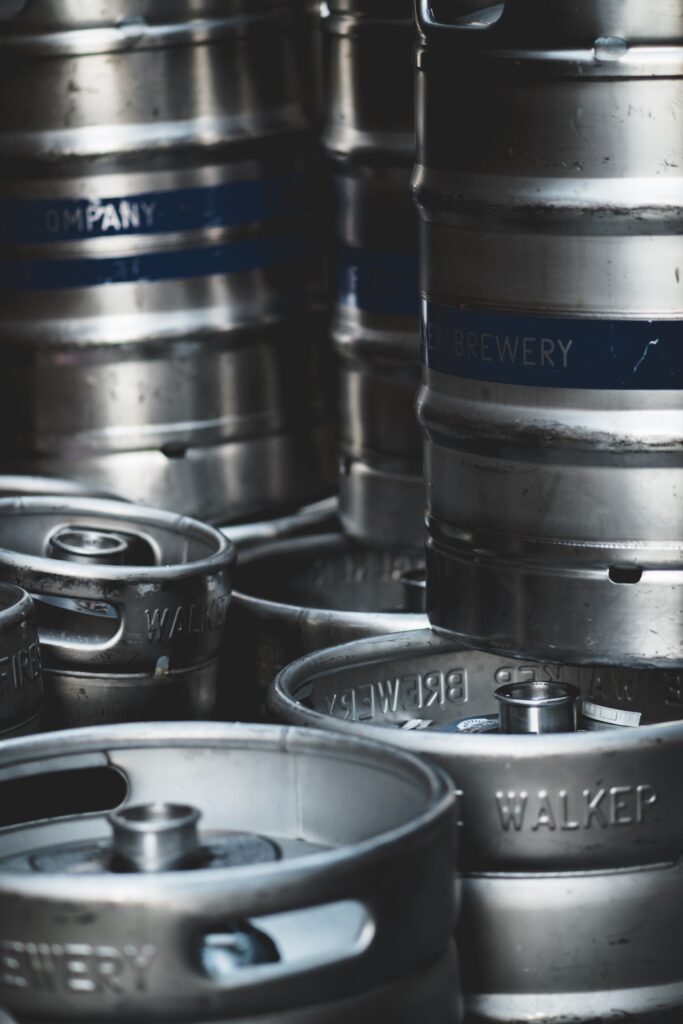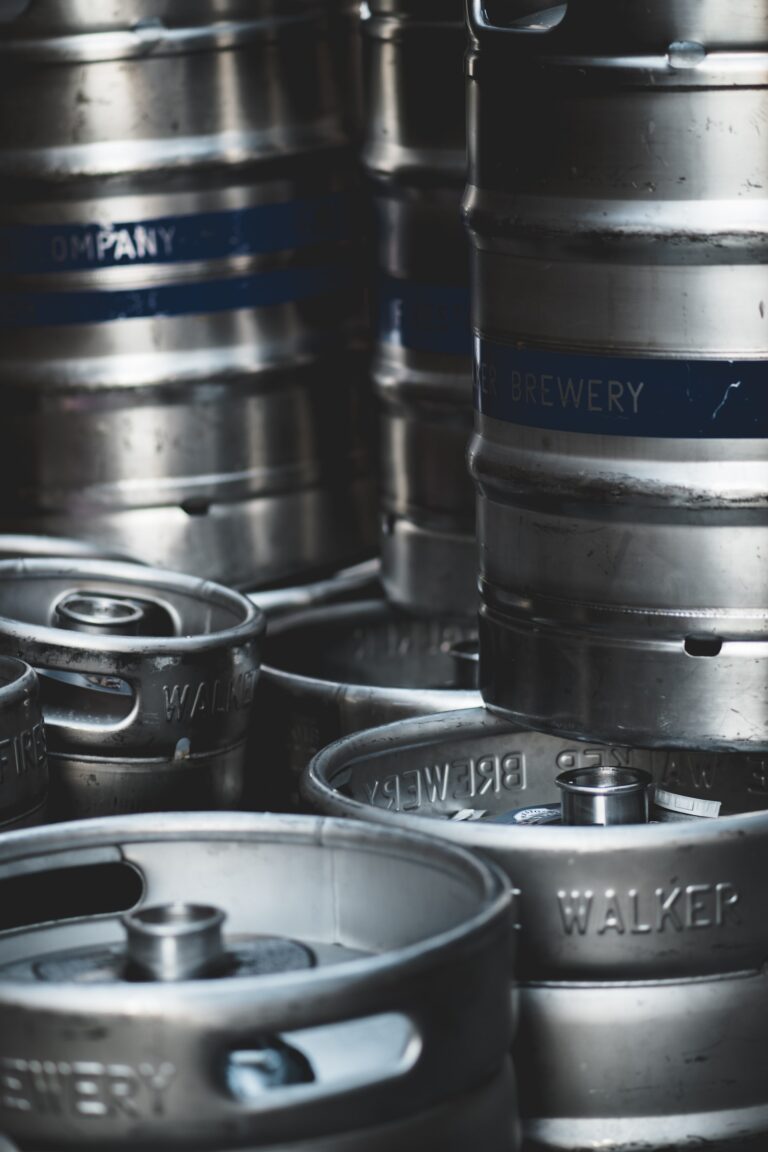 Try their sparkling whites, delightful Chardonnay, Viognier, and an array of other impressive reds, including Pinot Noir, Syrah, Malbec, and Cabernet Sauvignon.
Learn about the region's wine-making history and the intricacies of each wine on the guided tours while taking expert suggestions on food pairings from the knowledgeable staff.
The winery hosts live music and exciting events every weekend, creating a vibrant and lively ambience for visitors.
Immerse yourself in the harmonious sounds, sip exquisite wines, and embrace the vibrant energy that fills the air.
WHERE TO STAY IN DANA POINT?
Waldorf Astoria Monarch Beach Resort & Club – This resort offers state-of-the-art restaurants, bars/lounges, a swimming pool including a children's pool, in-room dining, a championship golf course and an on-site spa. Private beach access is available. Check-in here.
Blue Lantern Inn, A Four Sisters Inn – This bed and breakfast is on a cliff directly above the Dana Point Yacht Harbor.
The inn features views of the Pacific Ocean, a fireplace, a spa and a buffet breakfast every morning. Activities, including Kayaking and Whale watching, are available near the inn. Book here.
Laguna Cliffs Marriott Resort & Spa – Laguna Cliffs Resort & Spa features two year-round heated swimming pools with child-friendly zones, a restaurant and full-service spa, an indoor/outdoor lounge, a fitness centre and a pickleball court. Check-in here.
Dana Point Marina Inn – Located a 10-minute walk from Doheny State Beach and half a mile from Baby Beach.
Features 2-star accommodations, an outdoor swimming pool, and rooms with free WiFi, AC, and private parking on site. Book here.
THINGS TO DO IN DANA POINT MAP