If you want to know about the beautiful Tawang festival, you have come to the right place. If you are a regular reader, you already know my love for local culture and traditions, which I try to immerse whenever possible, through travelling slowly.
My trip to Arunachal led me to discover so many beautiful things, from their wealthy tribes to their vibrant festivals. In this post, I am sharing everything you need to know about the Tawang festival, one of the celebrations in this Himalayan state.
What is Tawang Festival?
Tawang Festival was first held in 2012, which means it is a relatively new celebration and the many festivals of Arunachal. Organized by the Arunachal Tourism Organization, Tawang Festival is a three-day event usually held during the last week of October every year.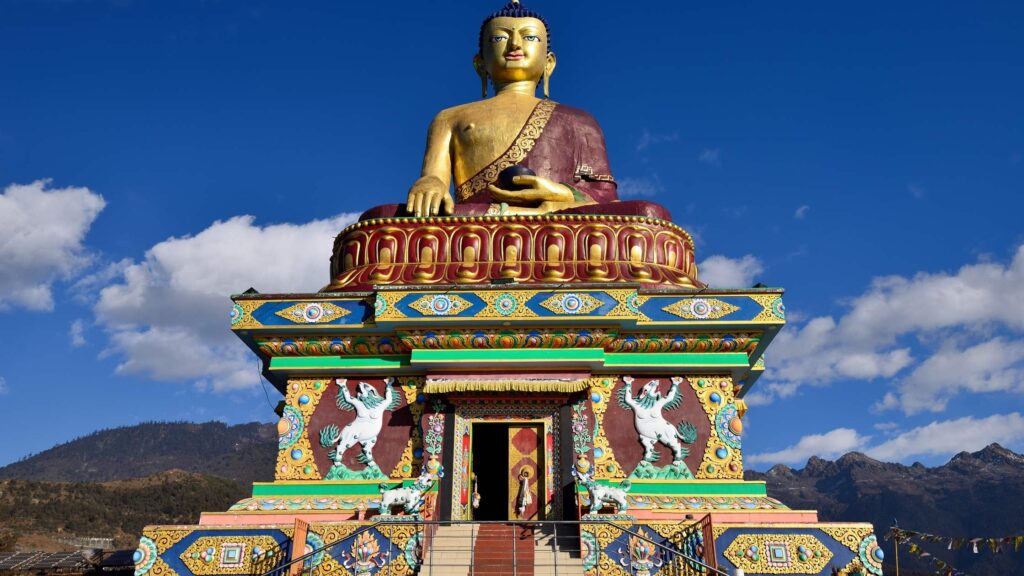 Where is Tawang Festival Held?
As the name indicates, Tawang Festival is held in the town of Tawang in Arunachal Pradesh, located in North East India.
What is Tawang Festival Famous For?
Tawang festival is a cultural celebration comprising many activities, performances, and events hosted by people from many local tribes. The tourism authority kick-started these festivities annually to promote the state's rich natural beauty, distinct culture, and heritage.
Arunachal, known for its surreal landscapes, beautiful lakes, passes, waterfalls and monasteries, is still an underrated destination in India. Thanks to its remote location and the lack of awareness of all the things this beautiful state offers for every type of traveller – adventure enthusiasts, spiritual seekers, hikers, bike rides, cultural and history buffs, solo travelers, couple travelers and family travelers.
Recommended: What is the best time to travel to Tawang?
So it makes sense that through the Tawang festival, the visitors experience slices of its past, grand tribe traditions, unique cuisines, and impressive landmarks.
The Tawang Festival in Arunachal Pradesh is also the perfect opportunity for travelers to get familiarised with the culture.
What happens at Tawang Festival?
Tawang Festival is kicked off by a colourful procession called Sebang. In this religious tradition, you will find the Buddhist monks reach the venue of the Tawang festival on a parade that begins at the famous Tawang Monastery.
This traditional ritual is a sight to behold as the vibrant procession also showcases the rich culture of Arunachal Pradesh.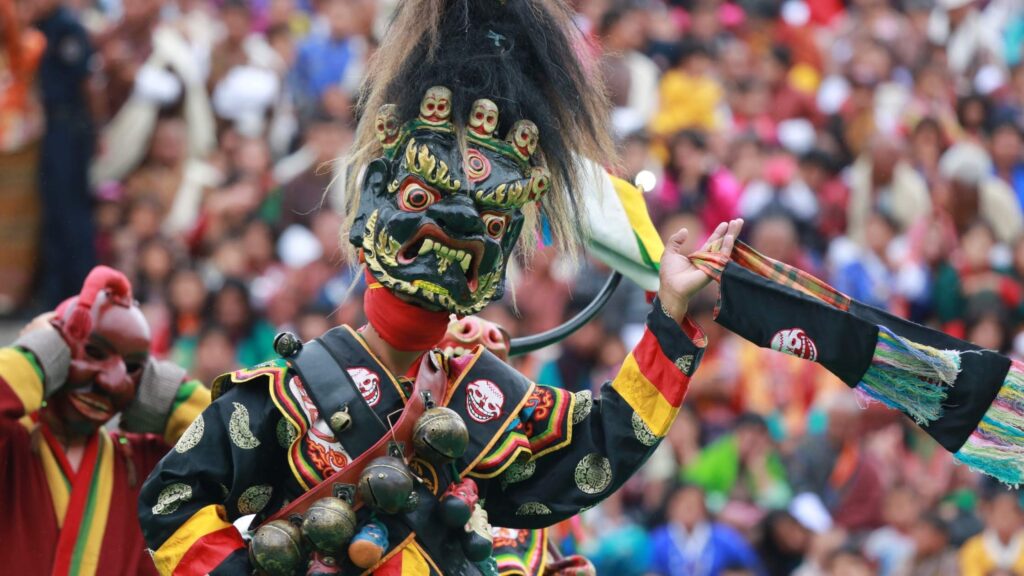 The streets and shops in Tawang are decorated, and the lanes get packed with visitors as the festival begins. Their arrival is followed by a host of activities spread across three days, including many tribal dance performances, musical evenings, many kinds of exhibitions, art and craft workshops, markets where you can check out handloom products. Also, visit the local market area where you can shop for many souvenirs.
Other Tourist Attractions in Tawang Festival
Among the festival's major attractions that you should not miss is the Dance of Yak, a prominent folk dance performed by the Monpa tribe of the state, and the Aji-Lhamu dance – the enactment of the Tibetan version of Ramayana.
Also, witness the powerful Demon dance, The Keng Cham, that symbolizes the defeat of evil. Watch the traditional Harvesting Ritual of the Monpa Tribe, Choe khor kora, signifying the offering of gratitude and seeking blessings.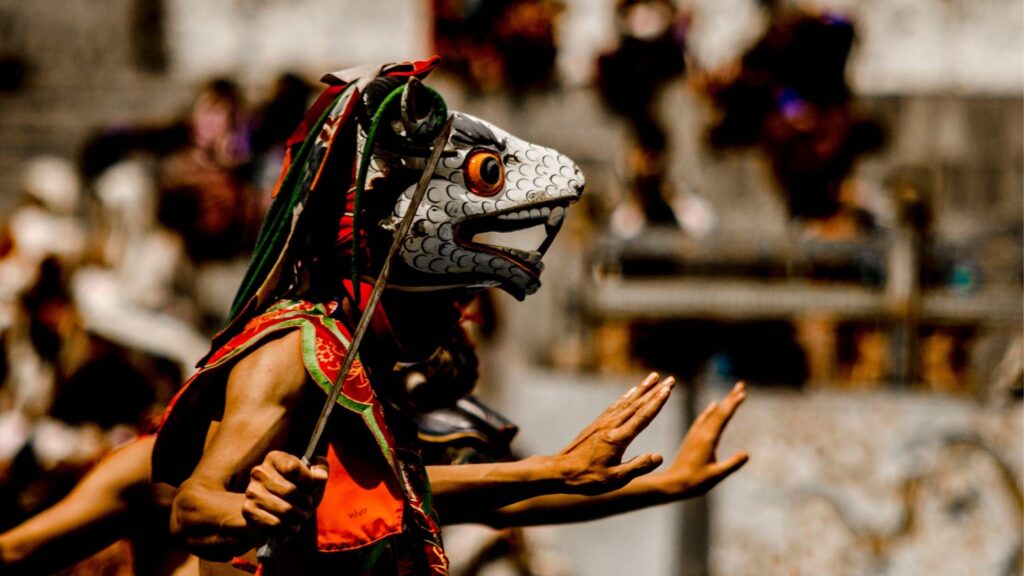 Also, check out other beautiful traditional monastic dances, traditional rituals, street performances, and other Buddhist religious functions held in the nearby monasteries, all depicting the culture of the indigenous tribes of Arunachal Pradesh.
If you are interested in getting to know the history of Arunachal, do check out the documentaries that are showcased. Also, watch the unique native sports activities held between the tribes, where you can also take part in a few of them, which is fun.
Recommended: 20 Beautiful Festivals of Arunachal Worth Attending
If you are a foodie, there is plenty to taste and enjoy throughout the festival. The Arunachal cuisine is extensive, delicious and diverse, thanks to the many tribes that define the state. Head to the bamboo huts near the venue for food and drinks, set up close to the night festival.
Some of the best delicacies of Arunachal Pradesh you should try are Adi, Nyishi, Apatani and Monpa. If you are craving Tibetan food, do not miss the various kinds of Thupkas.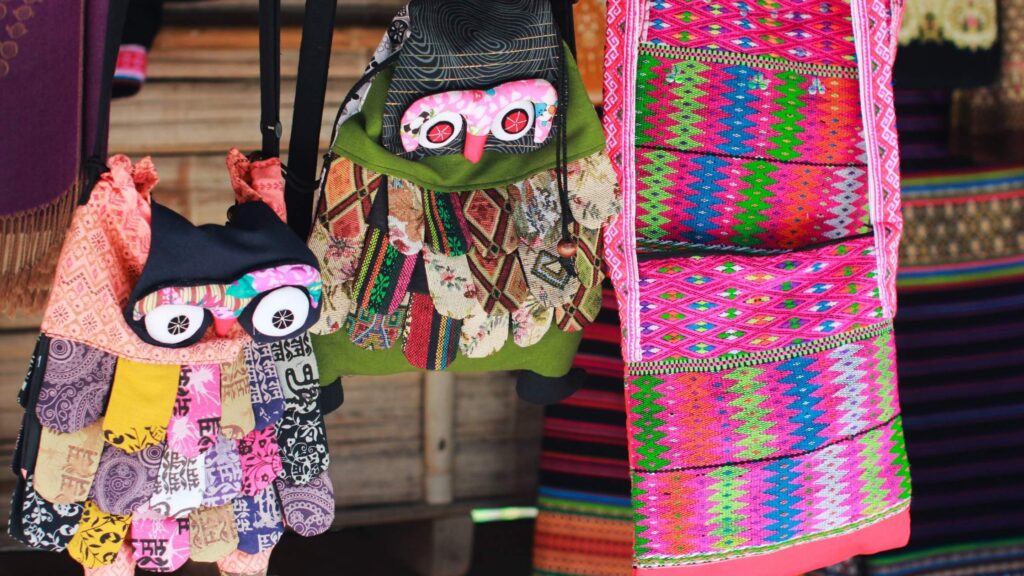 As for alcoholic beverages, there are many belonging to different tribes. You can try the many types of local wine. If you are looking for something stronger, try the local rice beer and homemade whisky.
After the day is filled with festivities, it is time to enjoy the night festival, held at a separate venue. You can taste the delicious cuisines of local tribes listening to live music by traditional and contemporary artists and bands. Also, do not miss the famous fashion shows.
How to reach Tawang?
Due to its remote location, you will need at least a day or two to reach Tawang and another two to return even if you opt for the fastest means of transport. So ensure to factor in this thing while planning your trip to Arunachal for attending the Tawang Festival.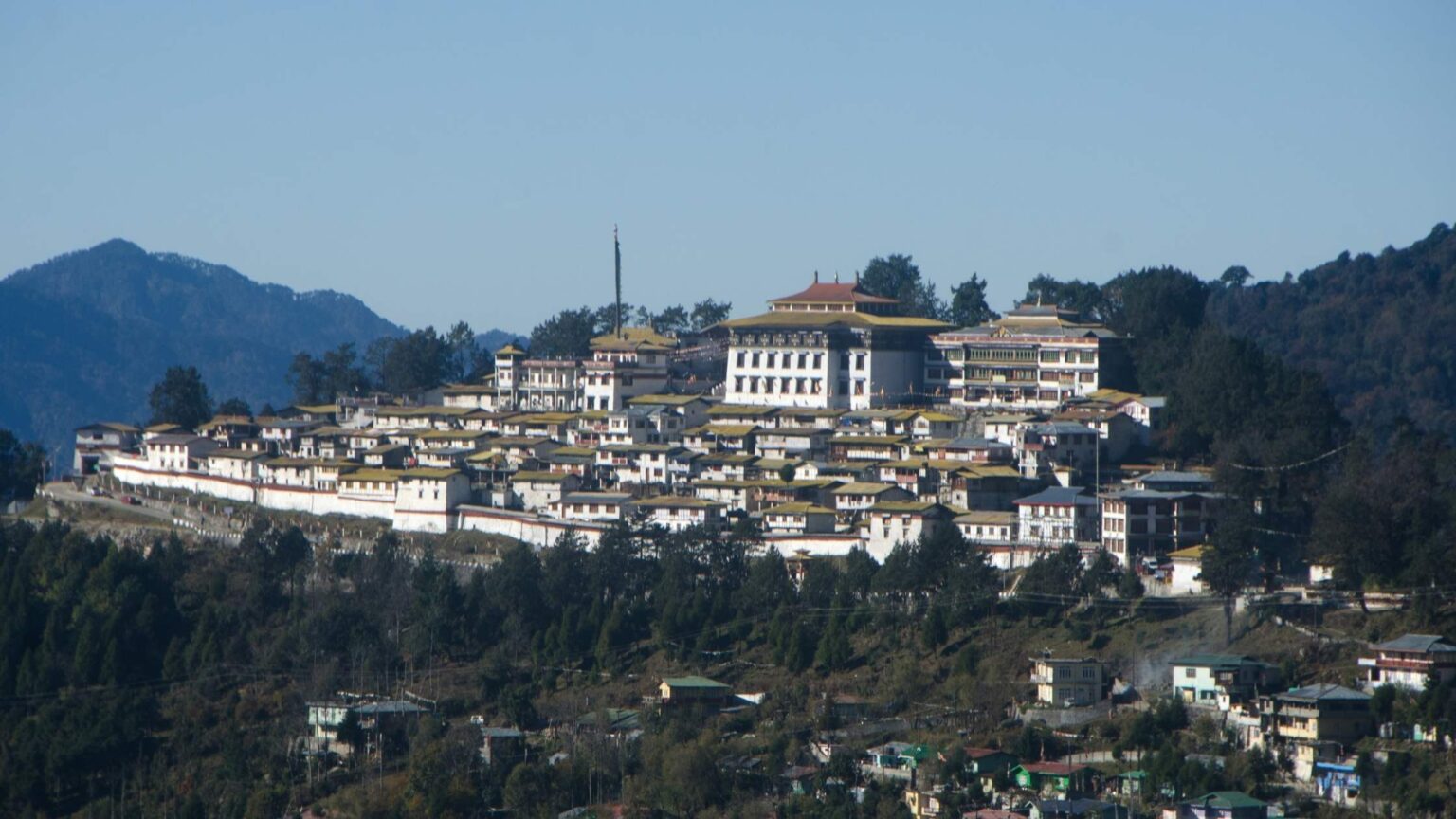 By Air
The fastest means of arriving at Tawang is by taking a flight. The nearest airport to Tawang is Tezpur Airport, also known as Salonibari Airport, located in the neighbouring Assam state. It is about 390km from Tawang. There are regular flights from many major Indian cities to Tezpur Airport.
Once you reach there, you can book a cab to Tawang, which will take 6 to 7 hours or more depending on the weather conditions.
Suppose you are flying to India from abroad. In that case, you can book a flight to the nearest Kolkata International Airport or the international airport of Guwahati, also known as The Lokapriya Gopinath Bordoloi International Airport. From either of the airports, it is still a long journey to Tawang, and you can choose between cabs and buses.
By Road
The longest means to reach Tawang is choosing to arrive by roadways. The nearest city to start your journey by road is arriving at Guwahati or, better, Tezpur.
You can get a shared Tata Sumo or Mahindra Bolero from either of these cities or book a private taxi. The upside to the road trip to Tawang is all the fantastic landscapes you will pass by.
By Train
The nearest railway station to Tawang is Rangapara Railway Station in Thakurbari, Assam, about 383 kilometres. But only a few trains run to this station, mainly from Delhi to Rangapara. From this train station, you have to book a private cab which will take around 11 hours to arrive at Tawang. So it is the least recommended option to reach Tawang.
So that's it about the Tawang Festival that you need to know. Plan your trip to Arunachal in October around this festival to explore the many attractions around the town.
This is also a great time to plan hikes to the nearby lakes and also some beautiful waterfalls. No matter where you go, you cannot prevent yourself from being enchanted by this mystical beauty called Arunachal.