If you are planning your solo trip to Goa, then I'm sure there must be many things that you want to know, many questions, a few doubts, and even a bit of fear. – First, let me assure you – all these things are normal. These thoughts and jitters when planning a solo trip are quite common. In this post, I'll tell you all about planning your solo travel in Goa, one of India's coolest destinations – the party capital, hipster paradise, and the abode of delicious seafood and liquor.
Whether you are planning your first Goa solo trip or the nth one, get ready to know all about how to do epic solo backpacking in Goa – including Goa solo travel tips, places to see, and things to know. Rock Goa solo travel with this epic Goa guide.
SOLO TRIP TO GOA – REASONS WHY YOU SHOULD DO IT
Before getting into deeper details about traveling alone in Goa, let me tell you all the amazing reasons you should plan your Solo trip to Goa.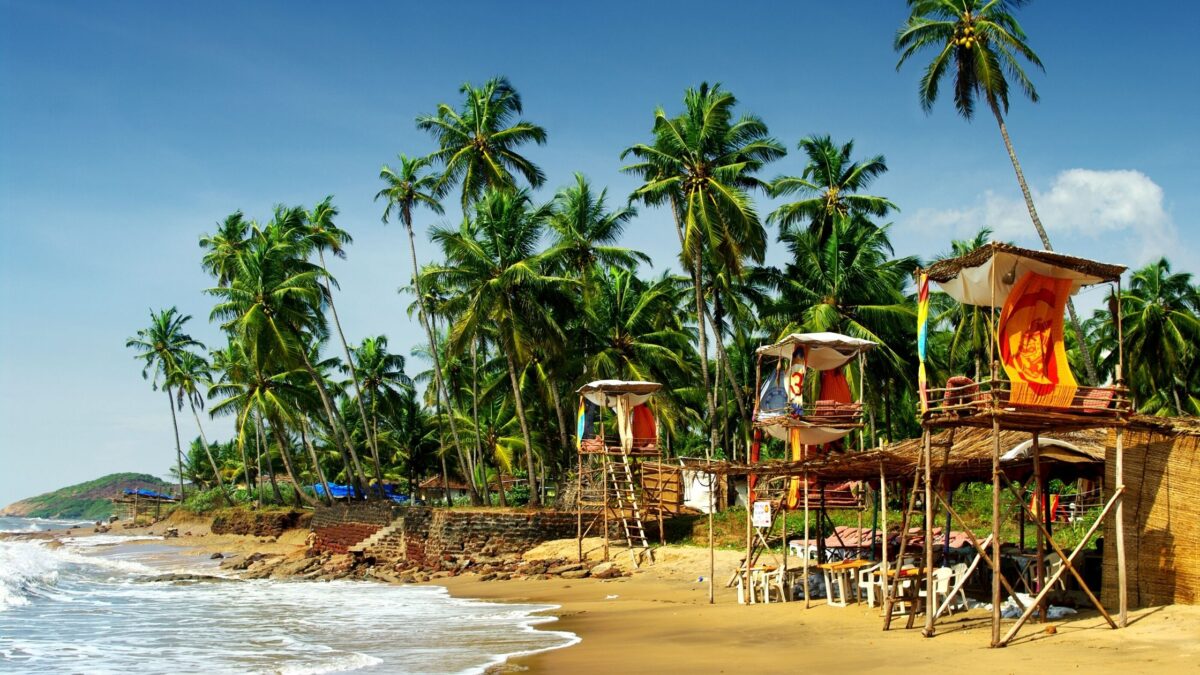 Goa might be one of India's top tourist destinations, but it mostly draws honeymoon couples, luxurious travelers, and people traveling with kids.
What about backpackers and solo travelers in Goa? Well, these two groups may not be as large or well-known to head to the party destination of Goa, but that's rapidly changing.
Want to know why? Below are the reasons why you should plan a solo trip to Goa at least once.
Recommended: 25 Super Useful Solo Travel Tips For First Time Solo Travelers
Goa is among the safest destinations in India
Let's all agree on this one. One of the top reasons that prevent people from even planning a trip to any place, whether locally or abroad, is the safety index of a destination.
India might be a slightly challenging place for solo travel, especially if you are a woman, and hence it is natural that you might have apprehensions about traveling alone here.
Is it safe to travel alone in Goa? Is Goa safe for females?
Let me tell you something – Goa is easy on solo travelers. If you are wondering is Goa safe for female travellers, then the answer is yes.
Safety in goa is not something to be worried about as it is one of the safe places to travel as a single female in India.
I spend months every year staying at different places in Goa, and I have never felt any extreme danger at all.
If you are hesitating to plan a solo trip to Goa for safety reasons, you shouldn't let that happen because Goa is one of the country's safest destinations.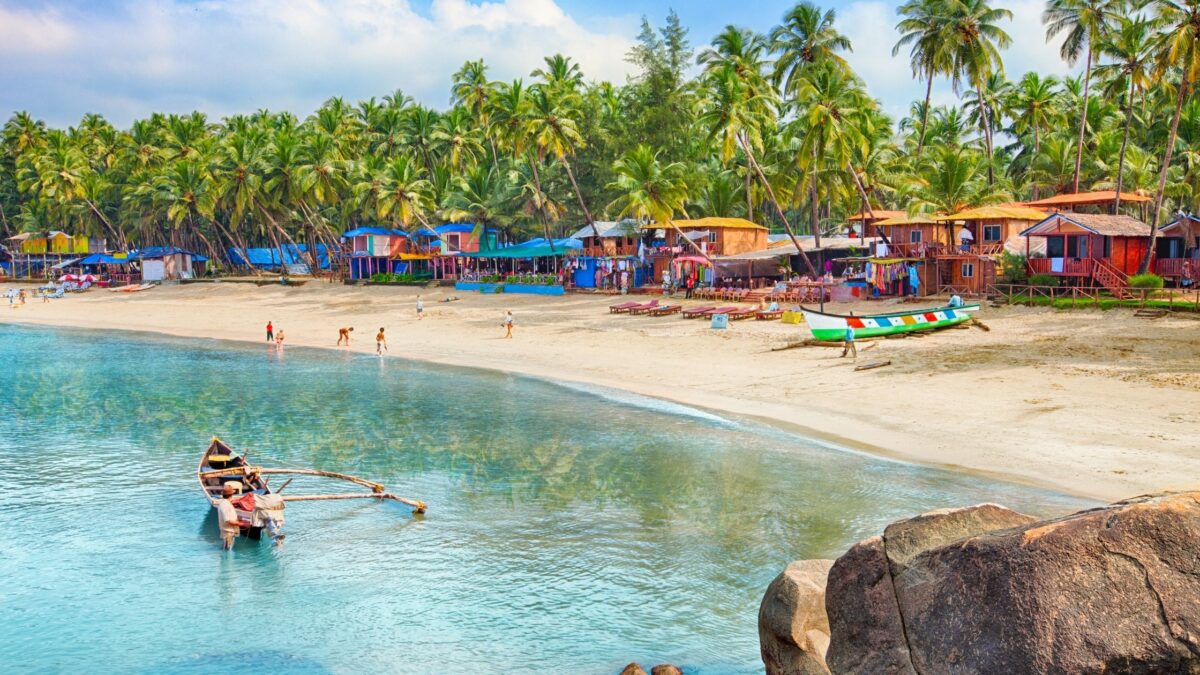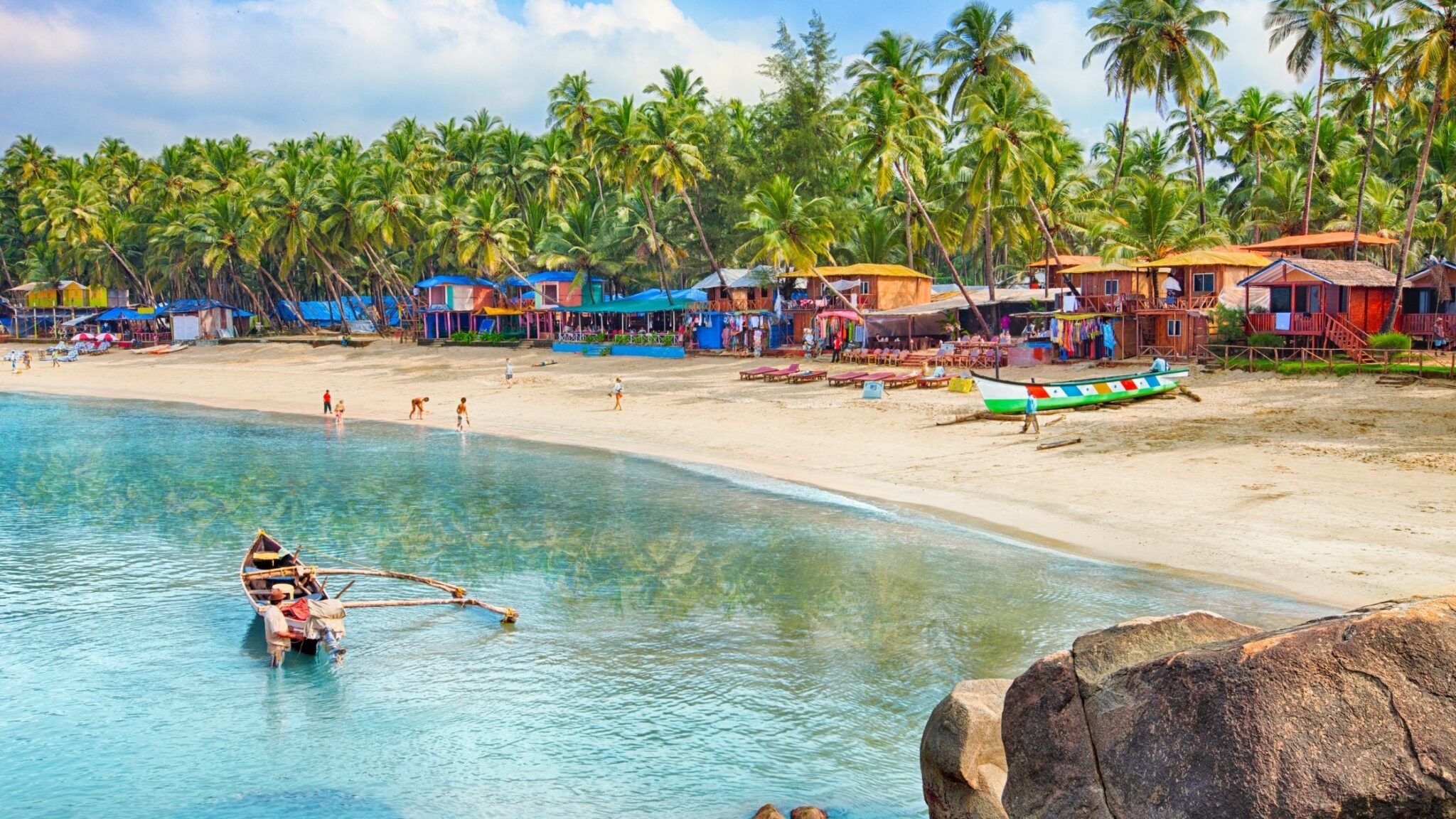 The reasons are since the state is a popular tourist destination, locals are quite friendly and receptive to the travelers – whether it is the small shops or restaurants or guesthouses or cafes – tourism is the heart of the state. Supportive locals and fellow travelers will always surround you.
Goa is one of the best places to make new friends
Thanks to the destination, speaking of fellow travelers is a famous party hub, countless music festivals, international concerts, and the haven of artists of all kinds – Goa attracts thousands of youngsters and the young at heart throughout the year.
If you are looking for places to travel by yourself, you should definitely plan a solo trip to Goa because it is one of the best places to meet people of all kinds and ages.
Whether it is the hostels or bars or cafes or pubs, there are many places best if you are eager to meet new people on the road.
If you miss a Goa trip with friends on your solo trip, you can be assured that you will make new ones here.
Hostels in Goa are cheaper and ideal for solo travelers
One of the main reasons why Goa is one of the best places for solo travel is the option of plenty of cheaper accommodation – backpacking hostels spread throughout the state – whether it is the quieter North Goa or the areas around the crowded Baga beach, Candolim beach or Calangute beach or South Goa.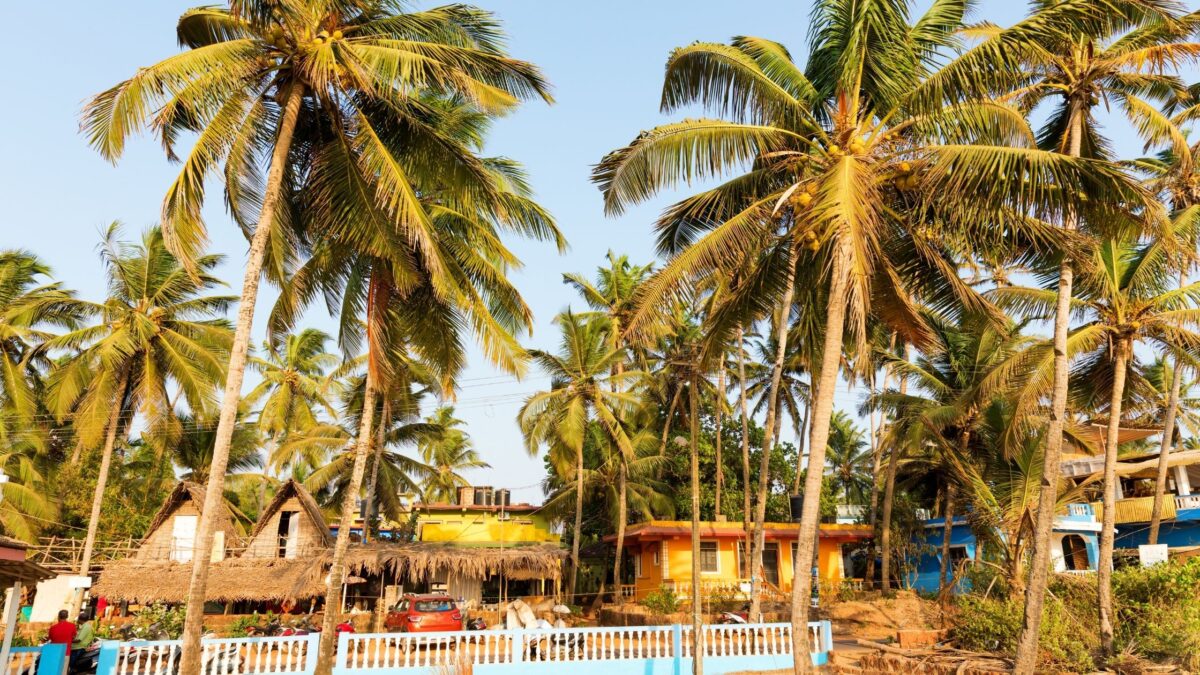 Solo backpacking Goa is easier thanks to these hostels that are economical, provide plenty of opportunities to make new friends, meet people, and explore.
You can easily travel independently in Goa
You should plan a solo trip to Goa because it is one of the best places to get around comfortably.
Unlike other destinations where limited public transport or expensive cabs add extra discomfort and costs to your Goa solo trip costs, you can choose to rent a bicycle(if you are not going far) or motorbikes to go around the length of Goa.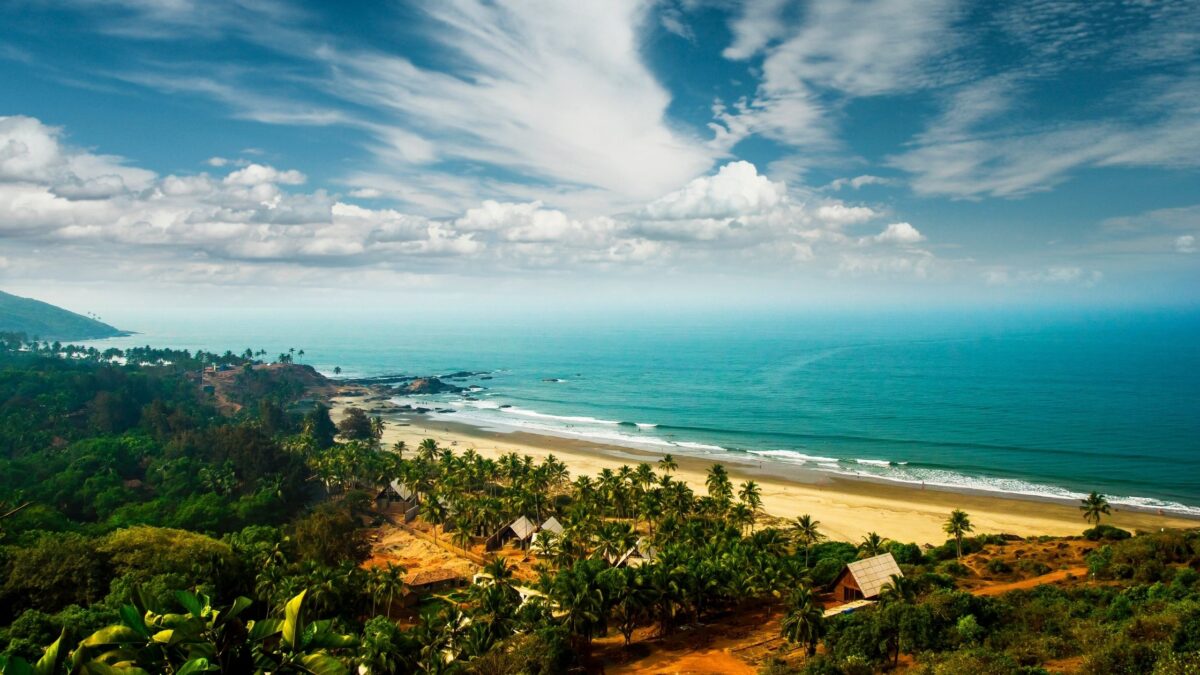 Whether you are spending a weekend or many weeks in Goa, get a bike, and you are on your own – without any hassles, to discover all the best places to visit in Goa.
The food and nightlife in Goa is excellent
If you are a foodie, especially into seafood, you will instantly love Goan cuisine. Whether you are looking for fine dining restaurants with fancy ambiance or want to go local, the options are a ton.
Also, Goa nightlife for singles is excellent, and it is why many youngsters throng the place, especially during the holidays.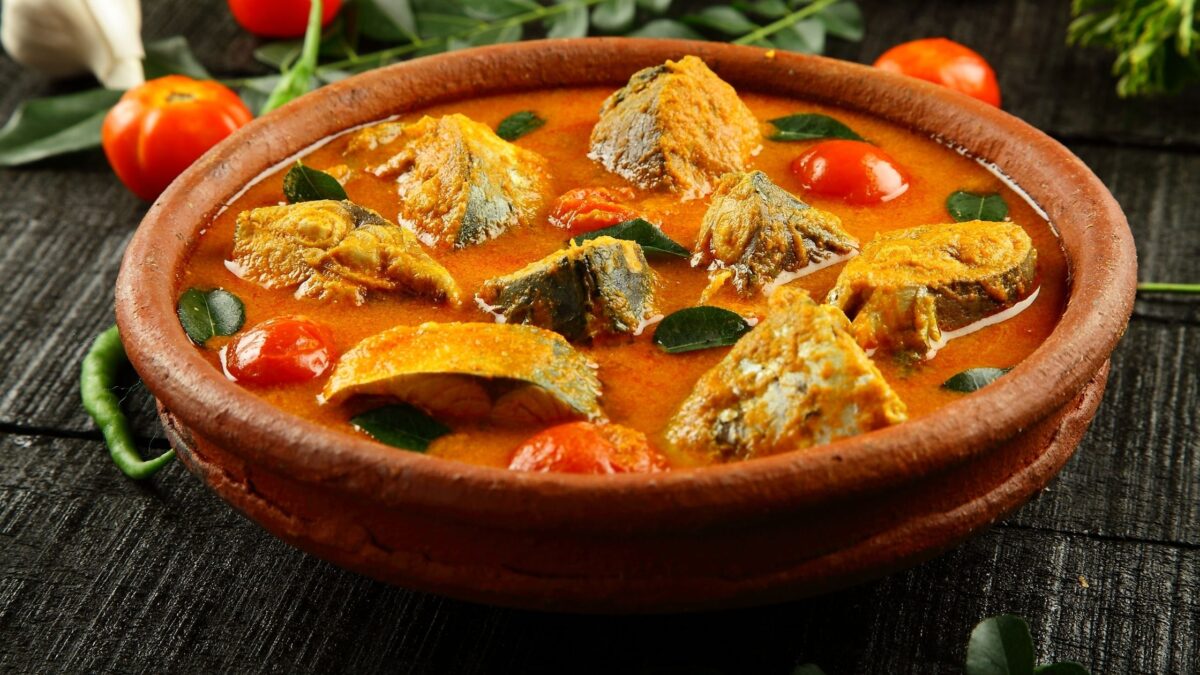 There are many best places to visit in Goa for bachelors, so if you are thinking of taking a solo trip to Goa before you get hitched, you may want to go there.
The bars and pubs are open most of the night on the weekends, with a lot of concerts, games, and entertainment until late hours, which is what makes Goa one of the best solo travel destinations to enjoy on your own and meet others.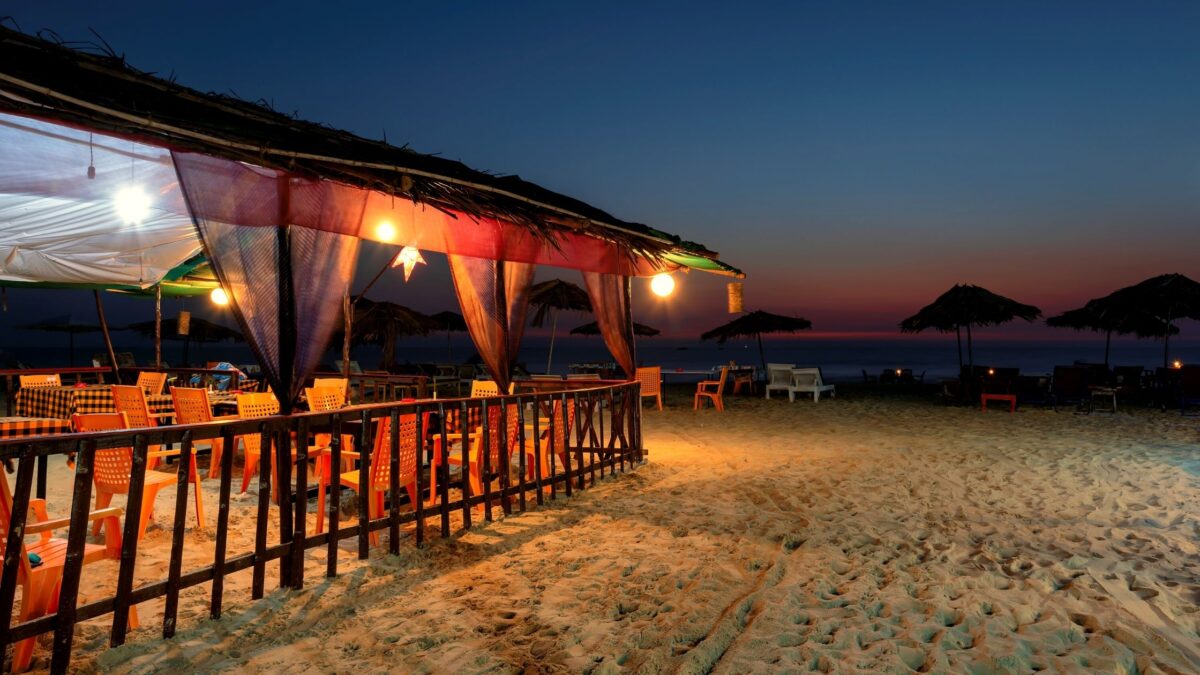 If you are a female solo traveler in Goa, use Goa night girls' free entries in the bar to hop in the pubs and have fun.
Goa's weather is excellent most of the year
The best time to go goa is almost all the months, except the summer from March to May, when the weather is the hottest.
Monsoon months is the lowest season attracting fewer tourists, so you can plan a solo trip to Goa during these months if you are on a shoestring budget.
The accommodation and bike rental prices drop during this time, and you get most of the Goa attractions for yourself to enjoy, minus the crowds.
SOLO TRIP TO GOA – THINGS TO KNOW BEFORE YOU GO
Although you can dispel the doubtful Goa is safe to travel alone, you should take general precautions and follow the solo travel safety tips when traveling in Goa.
Below are some of the things to know before planning your solo trip to Goa
Is going to the beach alone recommended?
Although you might want to prefer going to the beaches in Goa alone, it is safer during the day time, but it is best to avoid at night, especially if you intend to visit lesser-known beaches, which may not have lights around as well as fewer people.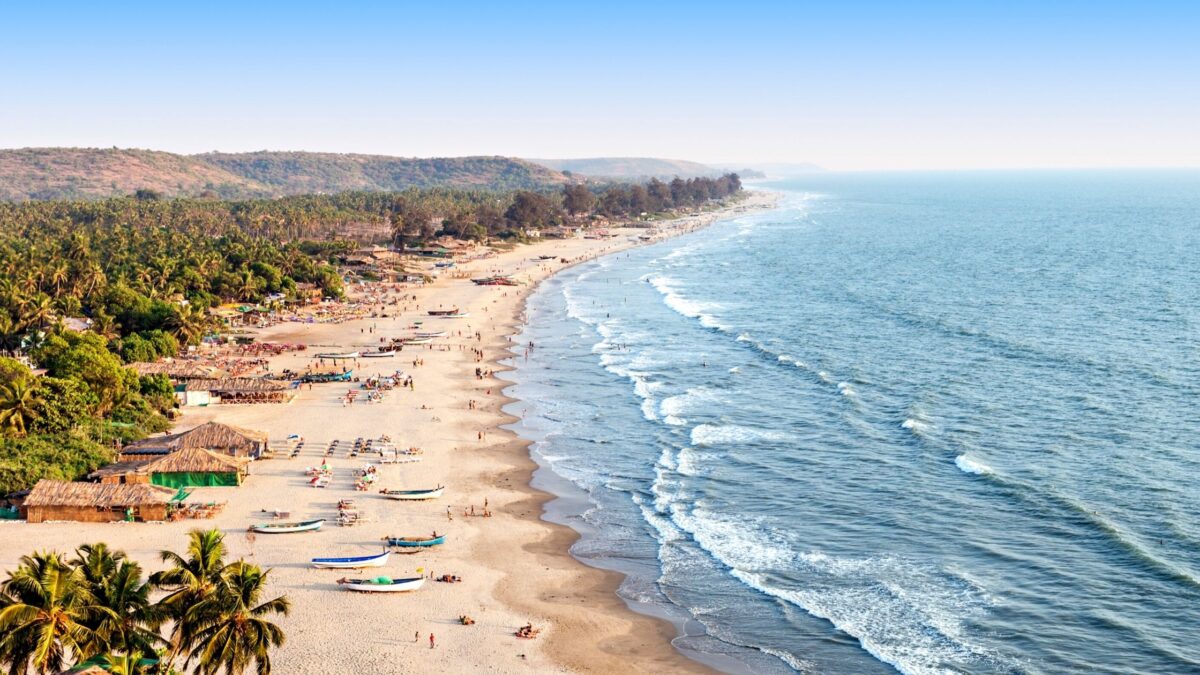 One of the safety tips for ladies planning Goa solo female travel is to have a pepper spray, one of the main things to carry while travelling to goa alone.
Or better, have somebody to accompany you if you must visit the beach at night or venture into deserted areas alone at night in Goa.
Goa nightlife tips for solo travelers
As a solo female traveler in Goa, you might enjoy the nightlife better if you make new friends or go with your hostel mates.
Of course, you can still go alone, but expect some stares and advances from men in bars and pubs, which is common.
Drunk people can act in weird ways, and it is the same with them in Goa too. It is best to have your alcohol consumption to a minimum or nil if you plan to spend the whole night on your own, especially if it is your first solo trip to Goa.
What to wear in Goa if you are planning a solo trip?
One of the top Goa travel tips you have to keep in mind is what you wear when in Goa. Most parts of India are still conservative when it comes to dressing, but Goa is an exception. It is common for travelers to go around in casuals, shorts, or tank tops.
And it is okay to wear a bikini on the beaches too. But once you are out of the beaches, it is recommended to change into regular clothes.
You will attract unnecessary stares and unwanted attention beyond the beaches in the same attire.
When you explore other attractions, try to keep it to shorts or loose clothes, especially if you are visiting religious places where you are expected to cover completely.
SOLO TRAVEL IN GOA – THINGS TO DO AND SEE
Explore the top attractions
From Aguada Fort to the popular beaches like Vagator, Anjuna, and Candolim, or the Cathedral and Museum in Old Goa – check off your list of the top places to visit in Goa by renting a motorbike before you go offbeat on your solo trip.
Many backpacker beaches in Goa are scattered beyond the tourist trail, which you can explore best on a motorbike.
Attend Yoga Classes
Not many know that Goa is not just for party lovers, but you can also relax and pick up some Yoga poses by joining Yoga classes.
Even if you have never done Yoga before, it is the best place and time to try it on your solo trip to Goa.
Sign up for food tours or Fenny making classes
Enjoy all the local cuisines that Goa offers with a local guide by signing up for a food tour.
If you want to try a local drink, join the making of Feni, a wine produced by Cashew nuts, which is an interesting process to learn on your Goa solo travel.
Hit the bars, and cafes
Along with the food tour, hop bars, and cafes across Goa by riding your bike everywhere on your own, or even better, accompanying local experts to guide you to the best happening destinations.
GOA SOLO TRIP – FINAL THOUGHTS
You can have a splendid solo backpacking Goa experience for sure, even if it is your first solo trip to Goa. Keep in mind these things, follow the basic etiquettes and stick to the safety protocols, and you will have a fantastic experience there.
PIN SOLO TRIP TO GOA TO READ LATER