If you are looking for some amazing Madrid quotes, you have them in this ultimate list of inspirational quotes about Madrid Spain, the modern capital city, which also has its unique culture, architecture, football, nightlife, and bustling markets.
For an exclusive collection of Spain captions for Instagram, check here. If you want the best Barcelona quotes, head here.
BEST MADRID QUOTES
Below is the list of the best Madrid quotes that you can find.
'God worked six days, and rested on the seventh: Madrileños rest the six, and on the seventh go on the bullfight.'
'Because, Madrid, in reality, is nothing special. It does not have a great river, and hardly any skyscrapers. No channels, no lakes. Neither glorious ruins, nor sea. Madrid lacks a lot of things. But it has people in the streets. The unexpected corner. The variety. The contrast. The constant animation. And its customs. It is worth getting up early – for once – to live one day of the life of Madrid.' – Miguel Mihura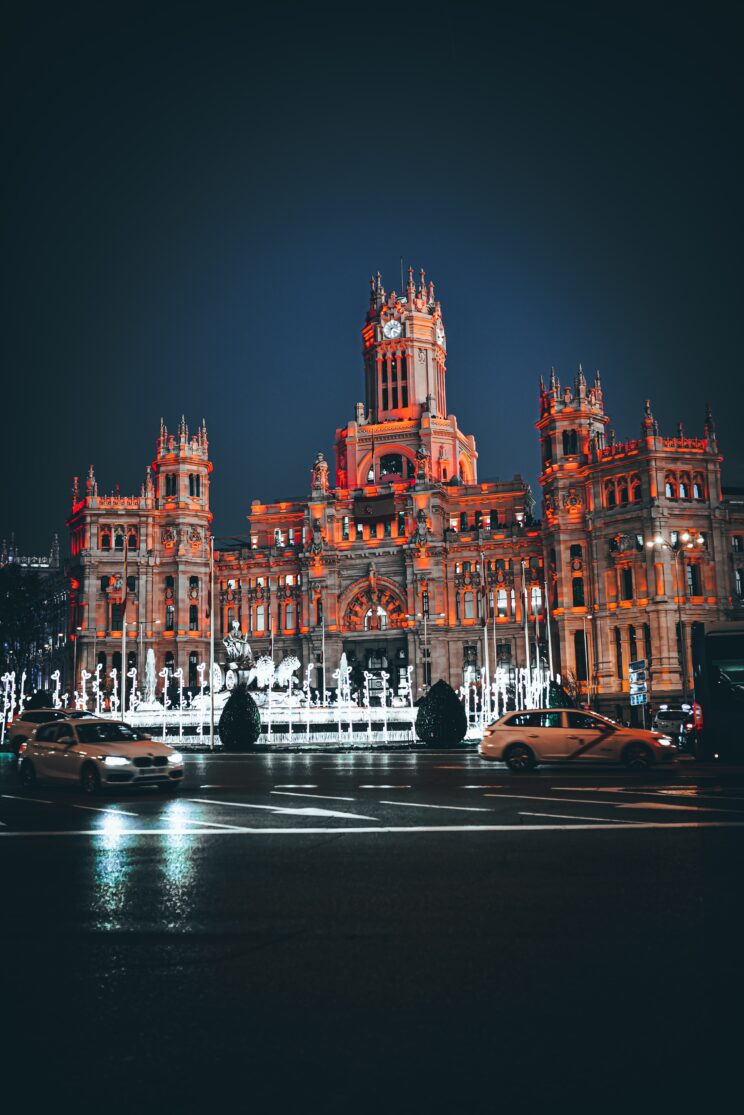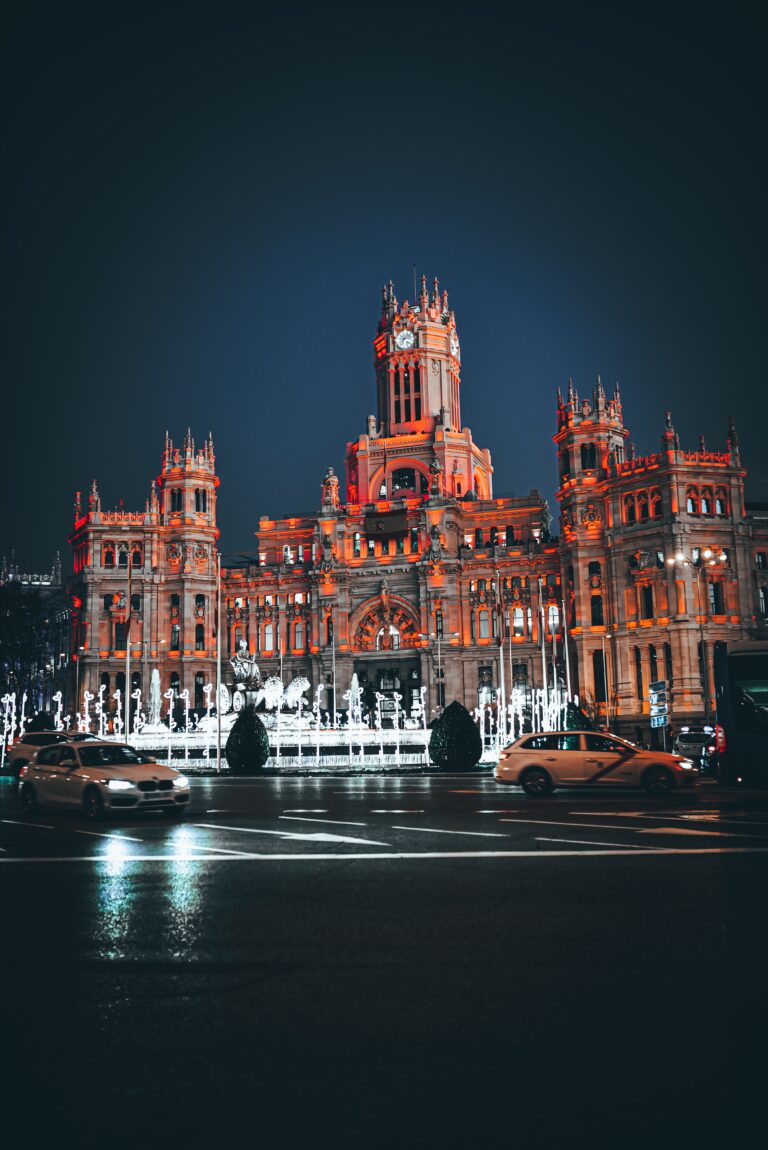 'Here is a city built in a wilderness. Philip II chose the site for no other reason than that it was the geographic center of Spain.' – Gerald Brenan
'I love Spanish cities, particularly Barcelona, Madrid and Palma, which has the most amazing cathedral that I once went to for a wedding.' – Louise Nurding
'While the people of Madrid seem to have resigned to selling almost anything – the one thing they have never given up on so far – is time. It is the one commodity that is never sold and always shared.' ― Lauren Kleefeld
'Madrid is having nothing and having everything.' – Ramón Gómez de la Serna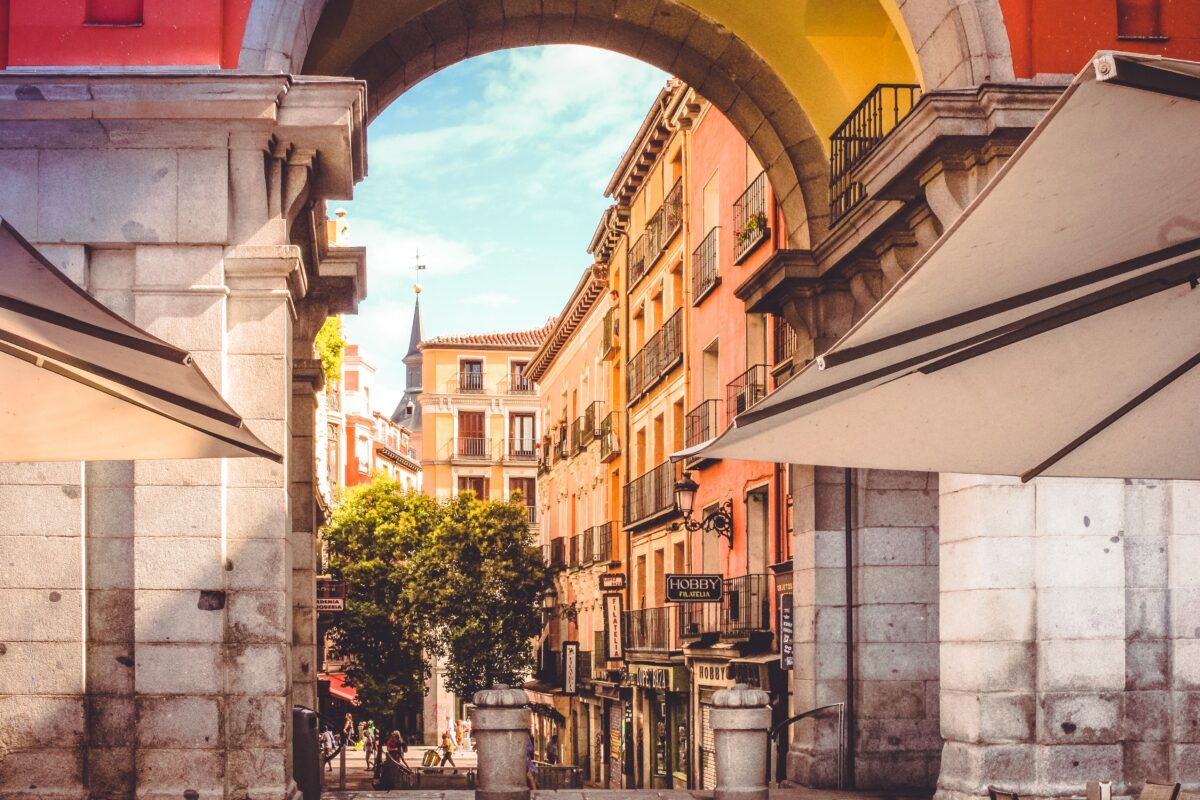 'I have never been to a city where there are fewer reasons to go to bed and if I did go to bed, to sleep.' – Ernest Hemingway
'I adore Madrid. It's my city. If I ever move in, it will only be for work. Whenever I travel, I always want to get back home.' – Maria Valverde
MADRID TRAVEL QUOTES
Madrid is one of the underrated cities in Spain which is often overlooked as the city of Barcelona and southern Andulacia are more popular choices for travelers. But Madrid is worth a visit, even if it is for a day or two.
Below Madrid quotes about travel there let us experience the city virtually and also gives you some travel inspiration.
'Madrid is enjoyed most from the ground, exploring your way through its narrow streets that always lead to some intriguing park, market, tapas bar, or street performer. Each night we'd leave our hotel to begin a new adventure in Madrid and nine out of 10 times, we'd walk through the Plaza Mayor. ' – Emilio Estevez
'To go to bed at night in Madrid marks you as a little queer. For a long time, your friends will be a little uncomfortable about it. Nobody goes to bed in Madrid until they have killed the night. Appointments with a friend are habitually made for after midnight at the cafe.' – Ernest Hemingway
'After the cafes of Paris with their exquisite wines and creamy fromages, crepes and steak tartare, screaming Adore me! Madrid was these store-bought hunks of unyielding cheese and brick-hard baguettes, consumed in leafless Buen Retiro Park.ll Madrid, dressed as it was, tasting as it did, prideful as hell, didn't care what you thought about it on your junior-year backpacking trip. That was your problem.' ― Michael Paterniti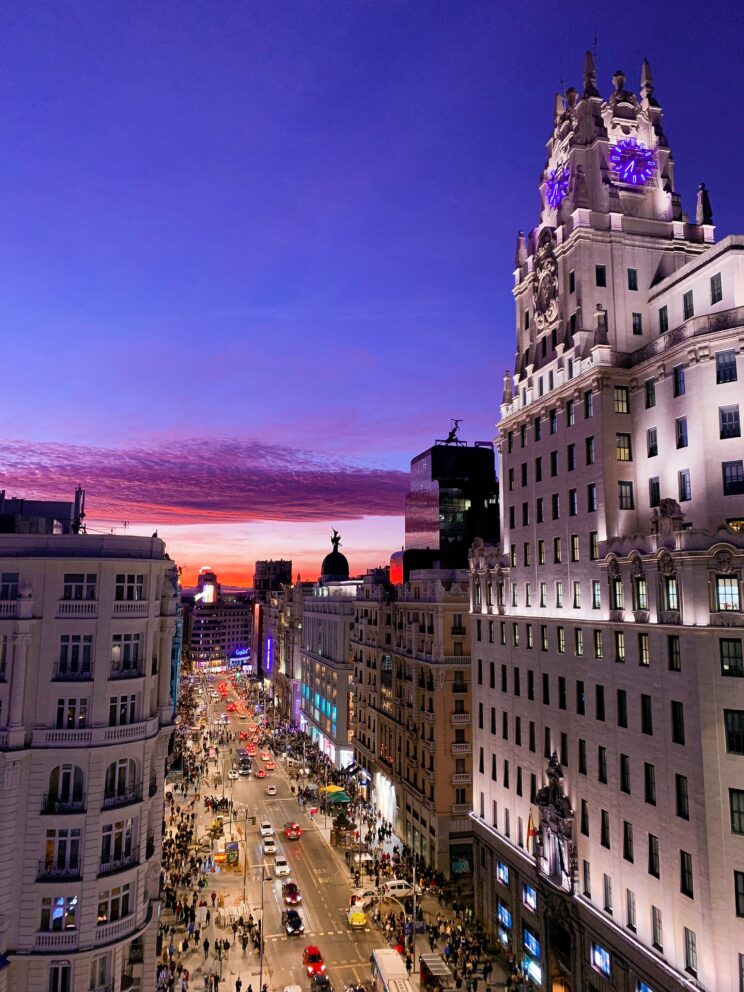 'Madrid is a strange place anyway. I do not believe anyone likes it much when he first goes there. It has none of the looks that you expect of Spain. Yet when you get to know it, it is the most Spanish of all cities, the best to live in, the finest people, month in and month out the finest climate. It is in Madrid only that you get the essence. The essence, when it is the essence, can be in a plain glass bottle and you need no fancy labels. But when you can have the Prado at the same time as El Escorial two hours to the north and Toledo to the south, a fine road to Avila and a fine road to Segovia, which is no distance from La Granja, it makes you feel very badly, all question of immortality aside, to know that you will have to die and never see it again.' – Ernest Hemingway
'I am in Paris. Yes, ma'am, I made it back. I came up from Berlin, stopped here ten days, fought a losing battle against my deepest inclinations, pulled myself out by the hair, and went to Madrid. Madrid is a lovely enchanting city, and there was almost ready for me a kind of penthouse full of sunlight, a roof garden, and so on. I gave one look at it all, returned to the hotel and went to bed and wept bitterly for eleven hours. Why? Because I had seen Paris and could not endure the thought of being anywhere else.' – Katherine Anne Porter
MADRID INSTAGRAM CAPTIONS
If you are looking for Madrid quotes for Instagram, check the below captions that are perfect.
'If I ever get lost, don't look for me too far. I'll be walking in Madrid.'
'I love thee as I love Madrid.' – Ernest Hemingway
'The haunting of history is ever-present in Barcelona. I see cities as organisms, as living creatures. To me, Madrid is a man and Barcelona is a woman. And it's a woman who's extremely vain.' – Carlos Ruiz Zafon
'Madrid seems to be in a hurry to say everything.' – Javier Marías
'I would sooner be a foreigner in Spain than in most countries. How easy it is to make friends in Spain!' – George Orwell
Madrid Memories.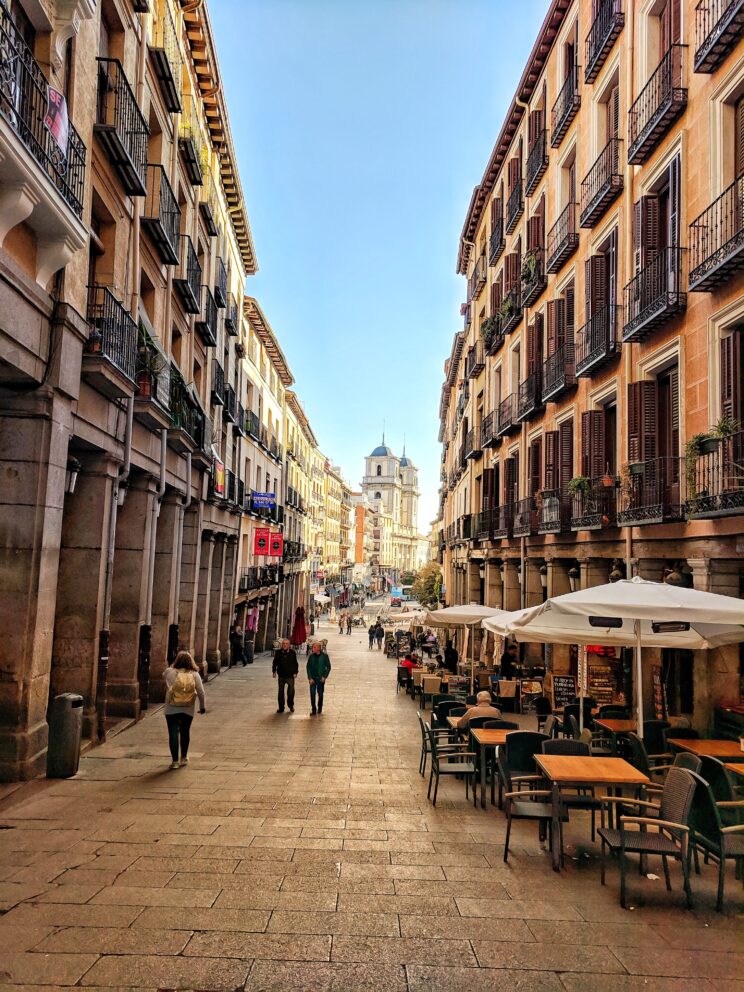 'Madrid is a big city. It's very dynamic and cosmopolitan.' – Xabi Alonso
Madrid at midnight.
'If ever a painter wrought a miracle of illusion with brush and pigment that painter was Velazquez in his Las Meninas, at the Prado in Madrid.' – Joaquin Sorolla
Madrid Madness.'Madrid is what I call home, but also the States.' – Penelope Cruz
You can leave Madrid, but it will never leave you
'I feel at home in Madrid. I have always felt important, wanted, and trusted by everyone here.' – Filipe Luis
We'll always have Madrid
'Like Spain, I am bound to the past.' – William S. Burroughs
Making it in Madrid
'Coming in solemn beauty like slow old tunes of Spain.' – John Masefield
Collecting memories in Madrid
FUNNY MADRID QUOTES
These awesome captions will make you giggle because these are some of the funniest Madrid quotes.
'At best Madrid is a hole, but in rainy weather, it is a place fit only to drown rats in.' – Henry Adams
'Nobody goes to bed in Madrid until they have killed the night. Appointments with a friend are habitually made for after midnight at the cafe.' – Ernest Hemingway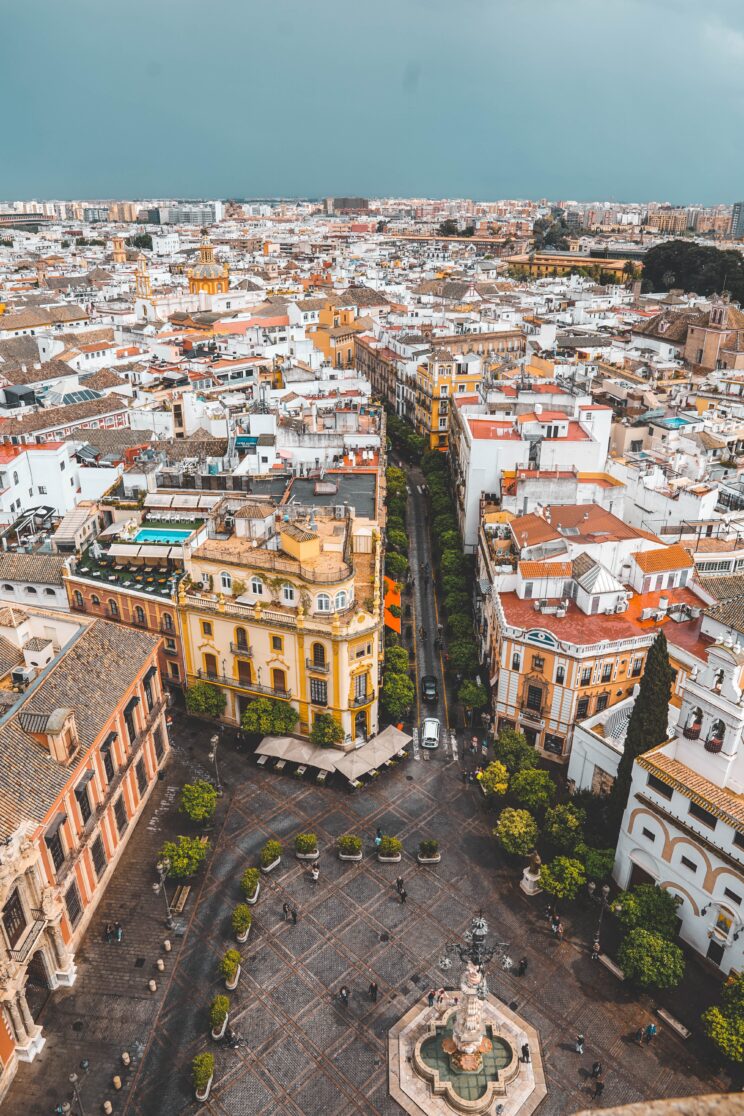 'There is no nightlife in Spain. They stay up late but they get up late. That is not nightlife. That is delaying the day.' – Ernest Hemingway
'The problem is that they are all stars in Madrid. You need someone to carry the water to the well.' – Diego Maradona
'Travel has been stepped up to such a speed that one can have dinner in New York and indigestion in Madrid.' – Sheila Ostrander
'Real Madrid is a club where you have to go when you are mature and at the top of your game.' – Kylian Mbappe
MADRID QUOTES ABOUT CULTURE AND HISTORY
Get to know all about the culture, history, and traditions through these beautiful Madrid quotes.
'Madrid will be remembered as the time when North America and Europe came together to shape the course of a new century. United by a common purpose and shared values, the new alliance stands ready to shape a brighter, more secure future.' – Javier Solana
'In the political confusion and the torrid heat, I convinced myself that Madrid was the world's stomach and that I had been chosen for the task of restoring this digestive organ to health.' – Leonora Carrington
'There's a lot of people from the States and from Madrid who feel a kinship and deeper understanding of what we have been going through.' – Sven Eriksson
'In Spain, the dead are more alive than the dead of any other country in the world.' – Federico Garcia Lorca
Here are some more quotes about Real Madrid, one of the best football clubs and teams that have die-hard fans all across the globe. If you are a fan of the club, you will enjoy some of these Real Madrid quotes for sure. Share them with other fans too.
'When I left Barcelona, staying in Spain was an important factor in my decision to join Madrid. I did not have to change the country or learn a new language, adopt a different sort of lifestyle, and so on.' – Luis Figo
"Real Madrid is the most important thing that happened to me, both as a footballer and as a person." – Zinedine Zidane
'All I dreamed of when I became a footballer was to play for a club as big as Real Madrid. It's maybe the most famous and best club in the history of football.' – Luka Modric
'I still have a thorn in my side at not having played for Real Madrid or Barcelona, because playing there is a dream for every player. But I consider myself very satisfied to have played for the best teams in Italy.' – Andrea Pirlo
"Not many players would turn down a chance to play for Real Madrid and Barcelona, as they're right at the top the tree in terms of football." – Gary Lineker
"I never hid my move to Real Madrid was almost done. My fate changed, and I arrived at Barcelona instead." – Dani Alves
"All my future plans are related to Real Madrid, and there are no other clubs on my mind. I'm so happy here along with my family. Few players have ended their career here, Zidane being one of the exceptions. I'd like to be one of those players, too, but time will tell what the future holds." – Luka Modric
MADRID PUNS AND JOKES
Ending this run of Madrid jokes with these puns and jokes.
To all the people in Madrid that are hurting, I feel your Spain.
Here in Madrid, things are getting real.
Wanderlust and Madrid dust
Surreal Madrid.
People always ask where I got my incredibly detailed tattoo done, but they never believe me when I tell them Madrid. Nobody expects the Spanish ink precision.
"The haunting of history is ever present in Barcelona. I see cities as organisms, as living creatures. To me, Madrid is a man and Barcelona is a woman. And its a woman whos extremely vain." – Carlos Ruiz Zafon
"Madrid is not as big as London, but it is true when you are coming from a big city like Madrid, nothing is going to surprise you, and I am very happy to move to a city like London. It is a big city, and you can do everything you want with the respect that the English people always have." – Fernando Torres
"Madrid reacting with the forceful protection of bullfighting as an art form is an example of the survival of the old values." – Bette Ford
PIN MADRID QUOTES TO READ LATER