If you are looking for beautiful Istanbul quotes, let me guess – you are just back from one of the best adventures in Turkey, looking to relive your nostalgia through the beautiful quotes about Istanbul or quotes for Istanbul that you want to share with Istanbul hashtags on Instagram.
Or you want to virtually travel to this stunning city on the Bosphorous through rich words that will make you book your Istanbul trip that you have wanted to go.
Whatever your reasons are, in this post, you will find an ultimate collection of the best Istanbul travel quotes, Istanbul Captions for Instagram, Hagia Sophia quotes, and more that beautifully describe Istanbul, the jewel of Turkey.
Don't miss the famous Napoleon quotes about Istanbul. Napolean Bonarpete, the French Emperor, was among the many leaders in love with Istanbul, whether its location at the transit between the Occidental and Oriental worlds or its dominating influence in art, culture, history, and trade.
You will find many thoughtful Orhan Pamuk quotes. The Turkish author published over 50 books and is a proud resident of Istanbul. You will also find Elik Shafa quotes, another renowned Turkish author.
So get ready to get your fill of beautiful Istanbul quotes right away.
BEST ISTANBUL QUOTES
Below are the famous Istanbul quotes, and a few quotes about Hagia Sophia, the most visited attraction, a UNESCO World Heritage site, and an iconic landmark in Turkey.
'There are some cities in the world, they would have looked much more beautiful had they never been a city and İstanbul is such a city' ― Mehmet Murat Ildan
'Istanbul – the constant beating of the wave of the East against the rock of the West.' – Susan Moody
'If one had but a single glance to give the world, one should gaze on Istanbul.' – Alphonse de Lamartine
'Istanbul was the capital of the world. There is no rival in the world in terms of geographic location.' – Joseph Helle
'Istanbul is a magical seal that unites Europe and Asia since ancient times. Without a doubt, Istanbul is certainly the most beautiful place of the world.' – Gerard De Nerval
'If the Earth were a single state, Istanbul would be its capital.' – Napoleon Bonaparte
'People were right when they say there is no other place on earth as beautiful looking as Istanbul.' – Chateaubriand
'Istanbul owes its extraordinary situation to Golden Horn, the Marmara Sea, and The Bosphorus.' – Edmondo De Amicis
'Whoever possesses Constantinople ought to rule the world.' – Napoleon Bonaparte
Quick facts: Did you know what the old name for Istanbul was? It was first called Byzantine, and then Constantinople for a long time before we know it as Istanbul today. During all these periods of history that last for several centuries, the city was a capital, until recently when the capital got shifted to Antalya in modern Turkey.
'Life can't be all that bad, I'd think from time to time. Whatever happens, I can always take a long walk along the Bosphorus.' – Orhan Pamuk
'If I see my city is seen as beautiful and bewitching, then my life must be so too.' ― Orhan Pamuk
'I have always preferred the winter to the summer in Istanbul. I love the early evenings when autumn is slipping into winter when the leafless trees are trembling in the north wind and people in black coats and jackets are rushing home through the darkening streets. I love the overwhelming melancholy when I look at the walls of old apartment buildings and the dark surfaces of neglected, unpainted, fallen-down wooden mansions: only in Istanbul have I seen this texture, this shading.' – Orhan Pamuk
FUNNY ISTANBUL QUOTES
Get your dose of laughter through these funny Istanbul captions. Do share the giggle with your friends!
'I found that the loudest fans in the world are in Istanbul.' – Roger Waters
'The coffee's good in Italy. It's good in Spain. It's good in Istanbul. The coffee's not so good in America.' – Joey Kramer
'Within Istanbul, there's a ton of people who are totally hip – like, the hippest people you could ever meet.' – Lou Barlow
'Istanbul was Constantinople. Now it's Istanbul, not Constantinople. Been a long time gone, oh Constantinople. Why did Constantinople get the works? That's nobody's business but the Turks!' – The Four Lads
'The Iron Rule of prudence for an Istanbulite Woman: If you are as fragile as a tea glass, either find a way to never encounter burning water and hope to marry an ideal husband or get yourself laid and broken as soon as possible. Alternatively, stop being a tea-glass woman!' – Elif Shafak
'In Istanbul, I met a man who said he knew beyond a doubt that God was a cat. I asked why he was so sure, and the man said, "When I pray to him, he ignores me.' – Lowell Thomas
'From a very young age, I suspected there was more to my world than I could see: somewhere in the streets of Istanbul, in a house resembling ours, there lived another Orhan so much like me he could pass for my twin, even my double.' – Orhan Pamuk
QUOTES ABOUT ISTANBUL TRAVEL
Whether it is the resplendent architecture, iconic landmarks, stunning viewpoints, ports, medieval bazaars, or the excellent Turkish food – there are plenty of reasons why you should plan a trip to Istanbul.
Below Istanbul, quotes describe everything, including quotes about the blue mosque or the grand bazaar quotes that tell us how the ancient markets used to look like. Or take those Byzantine quotes, which give us glimpses of the earliest history of this glowing city.
Virtually explore Istanbul through these city and Turkey travel quotes.
'This Captain had been brought up in Istanbul. His mind was made of minarets and domes. He capped himself with spacious ease. He was his own call to prayer.' ― Jeanette Winterson
'I consider myself Istanbul's storyteller. My subject matter is my town. I consider it my job to explore the hidden patterns of my city's clandestine corners, its shady, mysterious places, the things I love.' – Orhan Pamuk
'So you set out to travel to Rome and end up in Istanbul. You set off for Japan and you end up on a train across Siberia. The journey, not the destination, becomes a source of wonder.' – Loreena McKennitt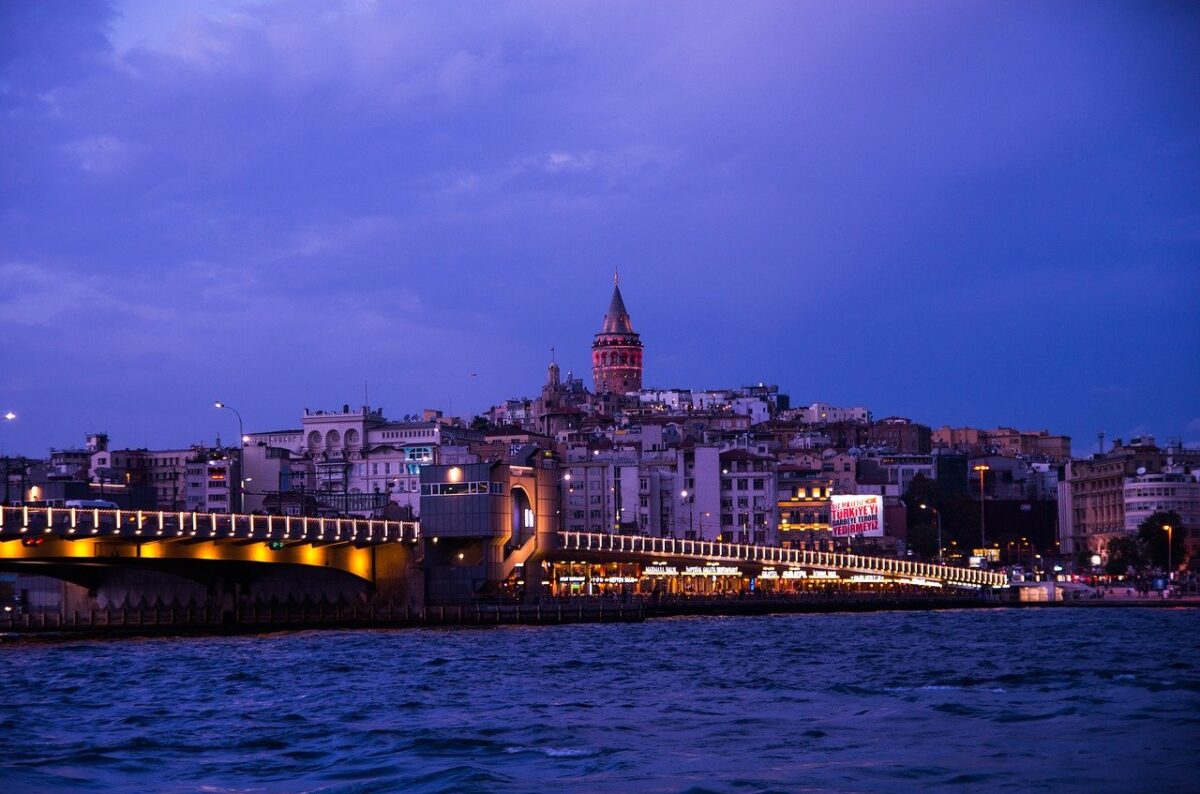 'To be able to see the Bosphorus, even from afar—for İstanbullus this is a matter of spiritual import that may explain why windows looking out onto the sea are like the mihrabs in mosques, the altars in Christian churches, and the tevans n synagogues, and why all ,the chairs, sofas, and dining tables in our Bosphorus-facing sitting rooms are arranged to face the view.' ― Orhan Pamuk
'I first went to Istanbul about twelve years ago. I stayed in Sultanahmet in a hotel next to the Blue Mosque, in a room so small I had to move my suitcase to get out of bed. But it didn't matter: the sheer atmosphere of the muezzin call to prayer at what was probably four o'clock every morning, the old wooden houses in the streets all around, the closeness of the Topkapi Palace, the Byzantine splendor of Hagia Sophia almost next door – all this was enough to fill me with thoughts of being in the most fabulous city in the world.' – Rick Stein
'There's no shopping in Paris than there is at a bazaar in Istanbul, but they're all wonderful.' – Iris Apfel
'We docked at Karakoy, home in Byzantine days to Genoese sailors. I remember the metallic surfaces that morning, the monotone grey, the harshness of the arrival hall where we disembarked and cleared customs. Istanbul does not present a welcoming face to newcomers – perhaps no city does. It was clear that we were no longer in the Mediterranean, but had entered a climate more Balkan than Aegean, a city that seemed on the face of it to have more in common with Sofia or Belgrade, which were once part of the Ottoman Empire, than with those sun-drenched former seats of the empire.' – Richard Tillinghast
'Where would you like to go, what would you really like to do with your life? See Istanbul, Port Said, Nairobi, Budapest. Write a book. Smoke too many cigarettes. Fall off a cliff but get caught in a tree halfway down. Get shot at a few times in a dark alley on Morrocan midnight. Love a beautiful woman.' – Ray Bradbury
'For me, it has always been a city of ruins and of end-of-empire melancholy. I've spent my life either battling with this melancholy or (like all İstanbullus) making it my own.' ― Orhan Pamuk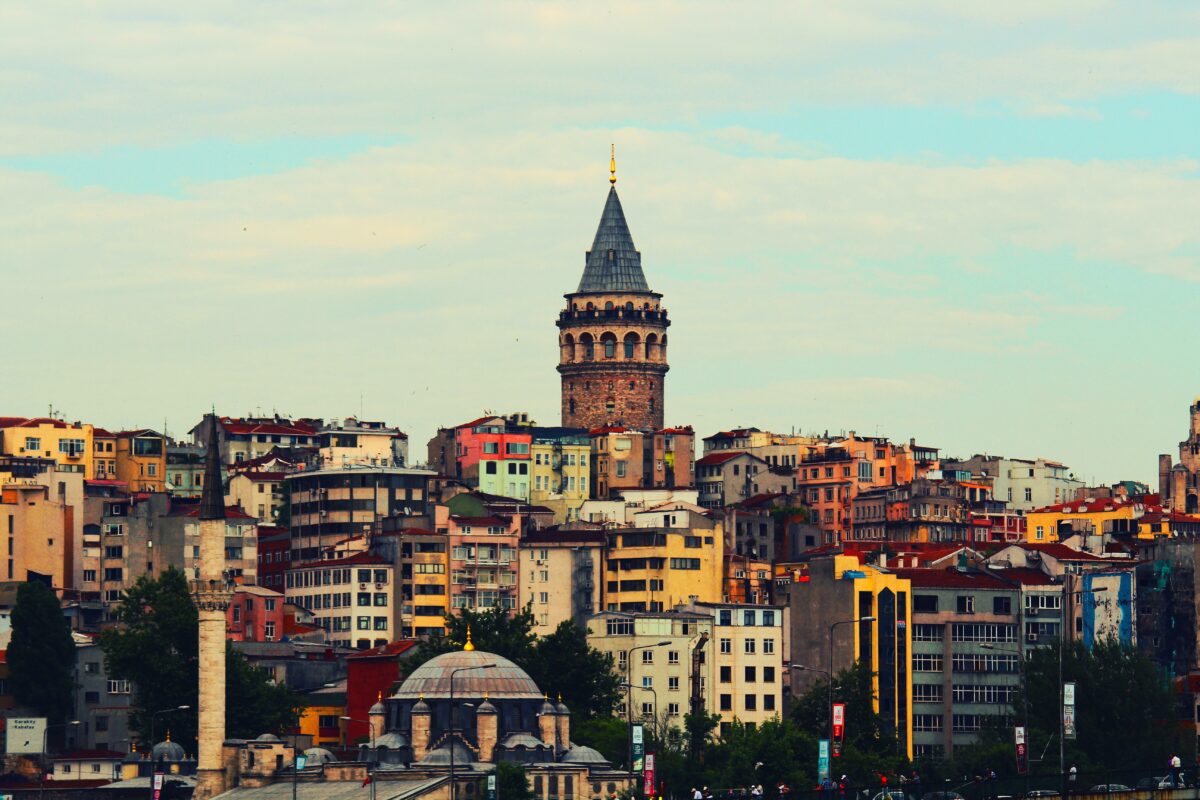 'I ate fantastic Italian food in Croatia, which you wouldn't expect. The food in Istanbul was amazing. I never would've expected that and the food, I guess you're learning something about me, the food in Prague, they're very, very heavy meat eaters, like, a lot of meat, which is great.' – Cliff Curtis
'Nothing beats Istanbul when it comes to street food. The city's sidewalks are a walkable sampler platter.' ― Fuad Alakbarov
'So far I had been travelling alone with my handbook and my Western Railway timetable: I was happiest finding my own way and did not require a liaison man. It had been my intention to stay on the train, without bothering about arriving anywhere: sight-seeing was a way of passing the time, but, as I had concluded in Istanbul, it was an activity very largely based on imaginative invention, like rehearsing your own play in stage sets from which all the actors had fled.' – Paul Theroux
'I think perhaps it is a generational thing. I talk to younger people and they say, Where is this melancholy city you talk about My Istanbul is a sunny place.' – Orhan Pamuk
More beautiful Istanbul quotes that also include quotes about turkey country to give you perspectives of this unique country.
'Culture is a mix. Culture means a mix of things from other sources. And my town, Istanbul, was this kind of mix. Istanbul, in fact, and my work, is a testimony to the fact that East and West combine Culture gracefully, or sometimes in an anarchic way, came together, and that is what we should search for.' – Orhan Pamuk
'I had the feeling that focusing on objects and telling a story through them would make my protagonists different from those in Western novels – more real, more quintessentially of Istanbul.' – Orhan Pamuk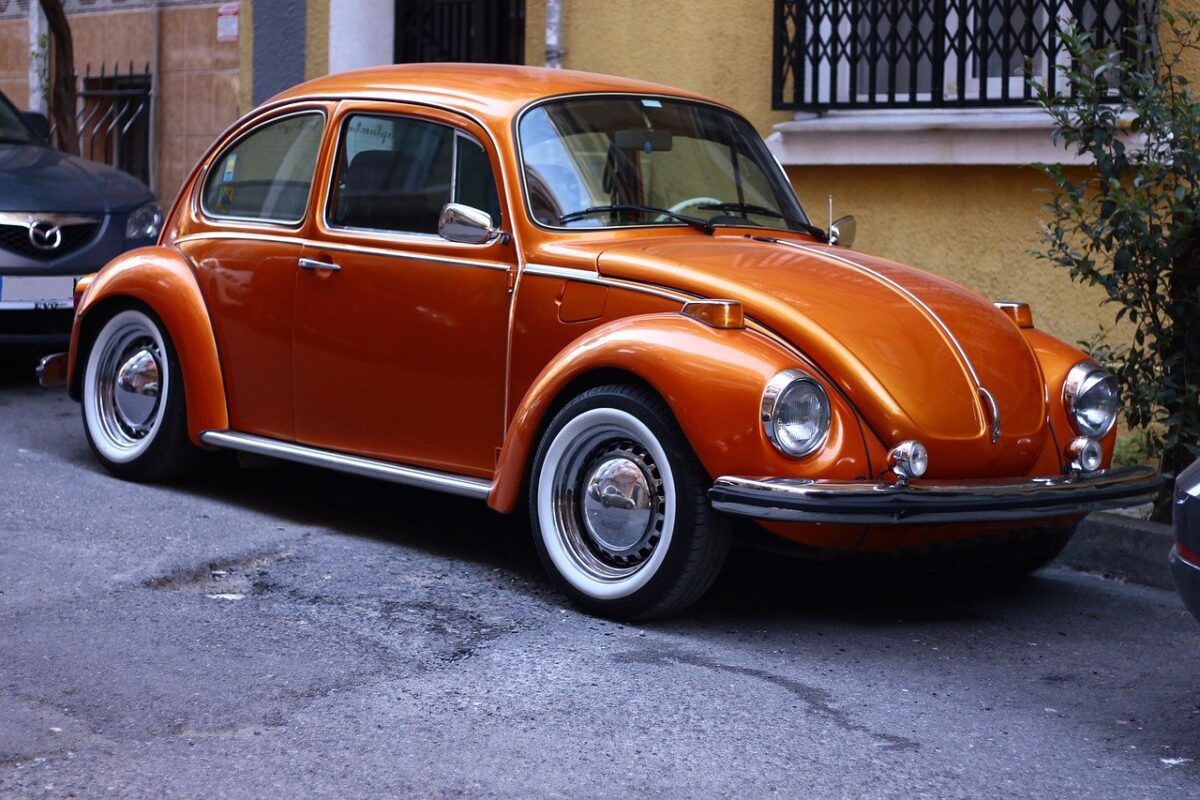 'I was struck by the ancient, pagan feel of the place. New Orleans doesn't feel like any other American city I've been to. It has an atmosphere like Rome or Istanbul, a sense of the veil being very thin between this world and the world of the fictional and the dead. It is an eerie, haunted, and beautiful place – as any port should be.' ― Craig Ferguson
'Marseilles, Barcelona, Trieste, Istanbul – each romance the Mediterranean in its own fashion, mostly by embracing the sea in sweeping C-shaped bays that date back to antiquity.' – Andre Aciman
'It was in Cihangir that I first learned Istanbul was not an anonymous multitude of walled-in lives – a jungle of apartments where no one knew who was dead or who was celebrating what – but an archipelago of neighborhoods in which everyone knew each other.' – Orhan Pamuk
'Istanbul, a universal beauty where poet and archeologist, diplomat and merchant, princess and sailor, northerner and westerner screams with same admiration. The whole world thinks that this city is the most beautiful place on earth.' – Edmondo De Amicis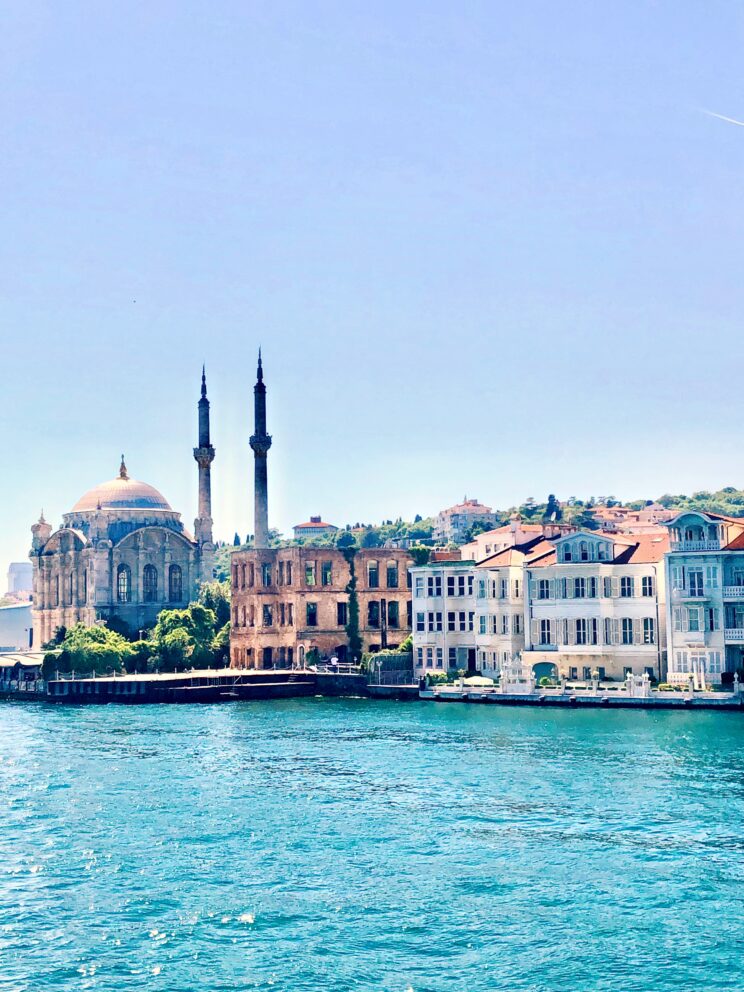 'To the one in the skies, this city must look like a scintillating pattern of speckled glows in all directions, like a firecracker going off amid thick darkness. Right now the urban pattern glowing here is in hues of orange, ginger, and ochre. It is a configuration of sparkles, each dot a light lit by someone awake at this hour. From where the Celestial Gaze is situated, from that high above, all these sporadically lit bulbs must seem in perfect harmony, constantly flickering, as if coding a cryptic message to God.' ― Elif Shafak
'But Istanbul is a city of easy forgettings. Things are written in water over there, except the works of my master, which are written in stone.' – Elif Shafak
These quotes about the beauty of Turkey may sound poetic, but they are true.
'It should have been the Arabian Nights, but to Bond, seeing it first above the tops of trams and above the great scars of modern advertising along the river frontage, it seemed a once beautiful theatre-set that modern Turkey had thrown aside in favour of the steel and concrete flat-iron of the Istanbul-Hilton Hotel, blankly glittering behind him on the heights of Pera.' ― Ian Fleming
ISTANBUL INSTAGRAM CAPTIONS
Below are some Istanbul quotes that are great to go as Istanbul Instagram captions. Use these Istanbul quotes for Instagram also on Facebook or Whatsapp to go with your trip photos.
'The beauty of a landscape resides in its melancholy.' ― Ahmet Rasim
'Istanbul these days has as much dynamism as New York.' – Genco Gulan
'To travel along the Bosphorus, be it in a ferry, a motor launch, or a rowboat, is to see the city house by house, neighborhood by neighborhood, and also from afar as a silhouette, an ever-mutating mirage.' ― Orhan Pamuk
'Just you, me, and the Bosporus Sea.'
'Holy Istanbul! Your name is the most enchanting one of all names which enchant me.' – Pierre Loti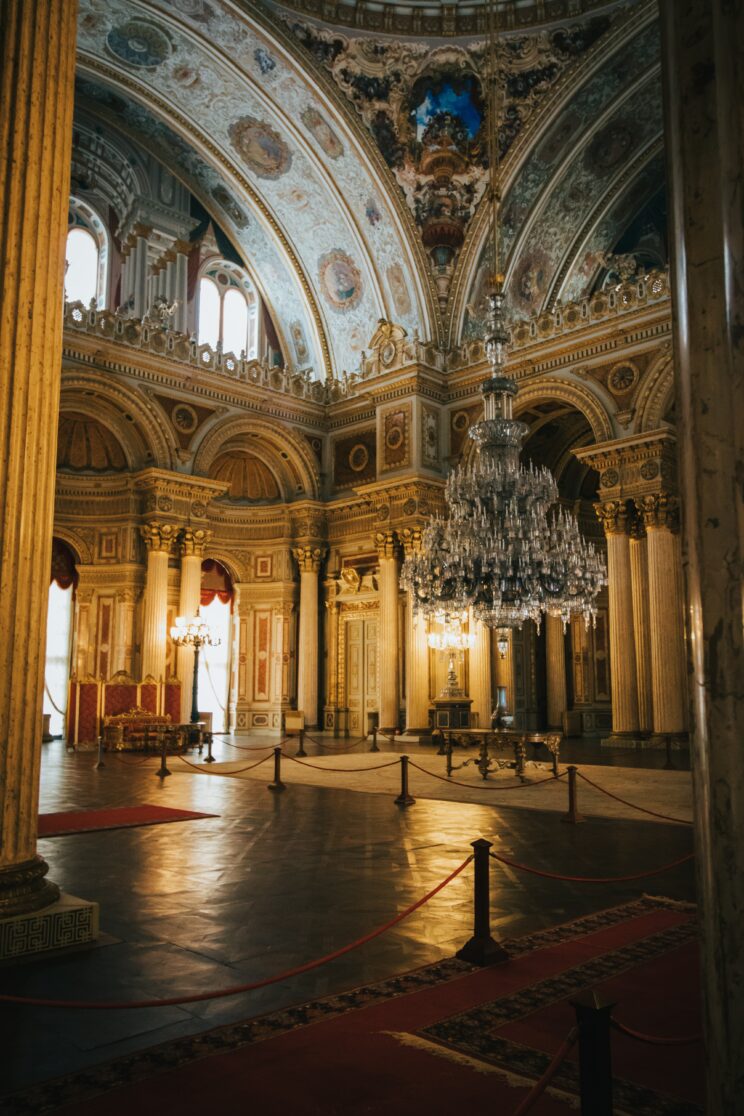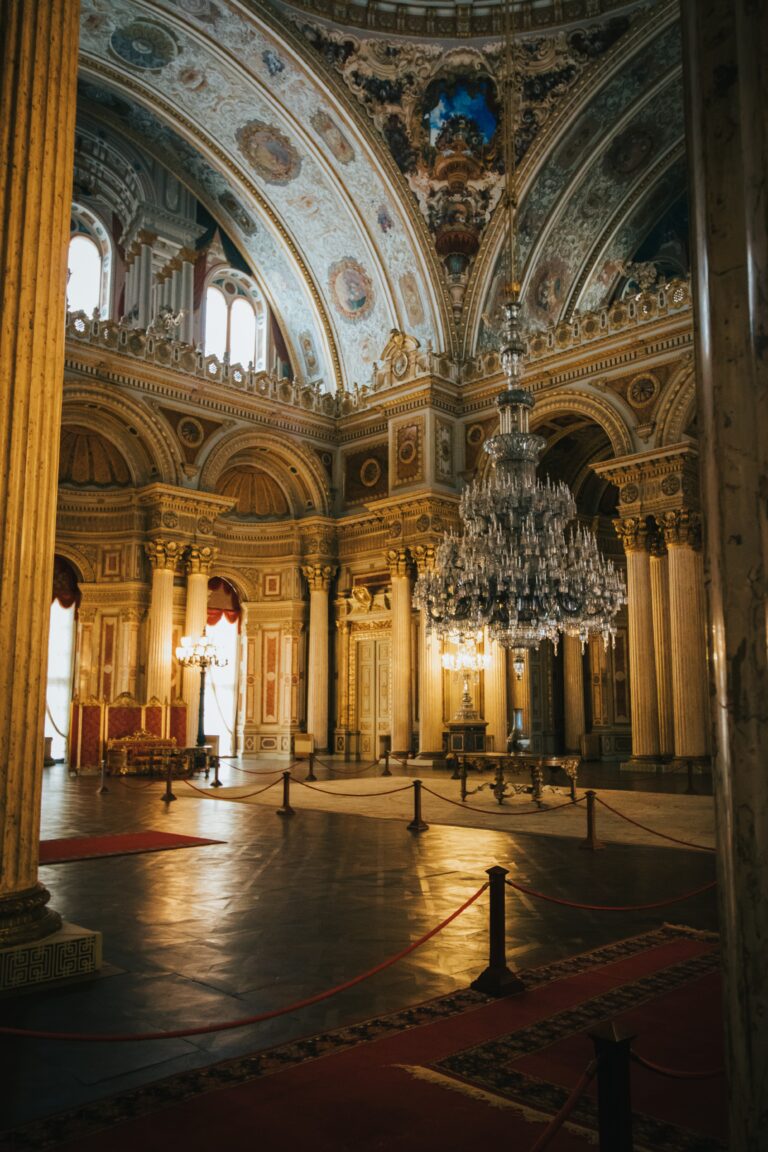 'Paris is a beautiful hall, London is a beautiful park, Berlin is a beautiful barracks but Istanbul is a beautiful city.' – Zülfü Livaneli
'All other cities are doomed, but I imagine that as long as people exist, Constantinople will exist.' – Petrus Gyllius
'To savor Istanbul's back streets, to appreciate the vines and trees that endow its ruins with accidental grace, you must, first and foremost, be a stranger to them.' – Orhan Pamuk
'A more beautiful scenery than the one in Istanbul does not exist all over the world.' – Dorina Neave
'Istanbul is a unique city that unifies the East and the West, and offers all kinds of freedom to mankind.' – Max Muller
'Maybe Istanbul was the city in the sky where the people who were our reflections lived.' – Burhan Sönmez
QUOTES ABOUT ISTANBUL HISTORY & CULTURE
Istanbul, being one of the oldest cities in the world, is known for its rich history, many prominent empires that have had their architectural, political, economic, and social impacts on both Europe and Asia.
Some of the best Turkish authors, historians, and travelers give us insights about the city in these Istanbul captions.
'Istanbul is inspiring because it has its own code of architecture, literature, poetry, music.' – Christian Louboutin
'With time, lifelike music, art, and stories—would rise and fall, eventually to end, but even years later those lives are with us still, in the city views that flow before our eyes, as memories plucked from dreams.' ― Orhan Pamuk
'In our household doubts more troubling than these were suffered in silence. The spiritual void I have seen in so many of Istanbul's rich, Westernised, secularist families is evident in these silences. Everyone talks openly about mathematics, success at school, football, and having fun, but they grapple with the most basic questions of existence – love, compassion, religion, the meaning of life, jealousy, hatred – in trembling confusion and painful solitude. They light a cigarette, give their attention to the music on the radio, return wordlessly to their inner worlds.' ― Orhan Pamuk
'We had no desire to live in Istanbul, nor in Paris or New York. Let them have their discos and dollars, their skyscrapers and supersonics transports. Let them have their radios and their color TV, hey, we have ours, don't we? But we have something they don't have. Heart. We have a heart. Look, look how the light of life seeps into my very heart' – Orhan Pamuk
'Istanbul shares with its residents and visitors alike a great love affair with food. You will always find something to eat in the city, whatever the time of day or night.' – Pomme Larmoyer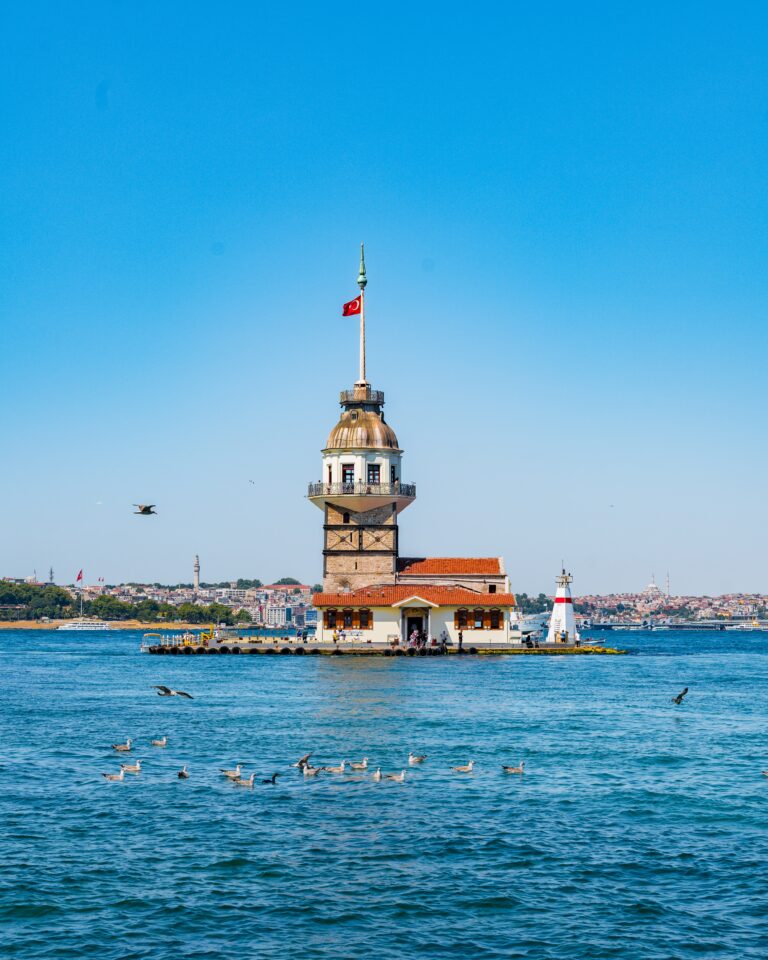 'It is Istanbul's multi-dimensional nature, past, passing, to come, that fanned my own love affair with the city, a relationship that has endured over four decades. But, for me, Istanbul's cultural, political, and emotional strength comes from the fact that the city's narrative is not confined bylines in time. It is a place where people are connected across time by place, which is why I embarked on the Heraklean, sometimes Augean, the task of using clues in the landscape to tell a story of this city from prehistory to the present.' – Bettany Hughes
'Istanbul is a vast place. There are very conservative neighborhoods, there are places that are upper class, Westernised, consuming Western Culture.' – Orhan Pamuk
'Writers like Pierre Loti, by contrast, make no secret of loving Istanbul and the Turkish people for the opposite reason: for the preservation of their eastern particularity and their resistance to becoming western.' ― Orhan Pamuk
'Either I conquer Istanbul or Istanbul conquers me.' – Mehmed the Conqueror
'Istanbul's food culture is as diverse as its architecture, with influences coming from the Persians and Ottomans of the past; its Middle Eastern neighbors, the Greeks, Armenians, Turks and Kurds; nearby Asian and European countries; and Christian, Orthodox, Muslim and Jewish communities. The result is a riot of tastes.' – Rebecca Seal
'In the mid-nineteenth century, steamships revolutionized sea travel, bringing closer the great cities of Europe; it made short visits to Istanbul possible. In time, some of those who committed their impressions to paper would inform a new idea of Istanbul created by a handful of local writers; but from the moment of their arrival, these steamships gave the city a new look. A company initially trading under the name of Sirketi Hayriye and later known as Sehir Hatlari (City Lines) was set up and soon every Bosphorus village had its own landing station; as the ferries began to ply the straits, the city took on a faintly European aspect.' – Orhan Pamuk
'On the meeting point of two worlds, the ornament of Turkish homeland, the treasure of Turkish history, the city cherished by the Turkish nation, İstanbul, has its place in the hearts of all citizens.' – Mustafa Kemal Ataturk
'This Proto-Indo-European term ghosti (from which we get the words guest, host, and ghost) referred to a kind of unspoken etiquette, a notion that on seeing strangers on the horizon, rather than choose to fell them with spears or sling-shots, instead we should take the risk of welcoming them across our threshold – on the chance that they might bring new notions, new goods, fresh blood with them.' – Bettany Hughes
'In Zagreb, the Old Town really could be Prague. You go two hours to the coast to Opatija, and you really could be in the South of France, in the Croatian Riviera. And then you head down the coast towards Split, and you get into more Turkish architecture, so you can double Istanbul.' – James Watkins
'Over time this word-idea evolved into the Greek xenia – ritualized guest–host friendship, an understanding that stitched together the ancient Mediterranean and Near Eastern worlds.' ― Bettany Hughes
'The Turks can be killed, but they can never be conquered.' – Napoleon Bonaparte
More beautiful Istanbul quotes that showcase the rich and unique culture.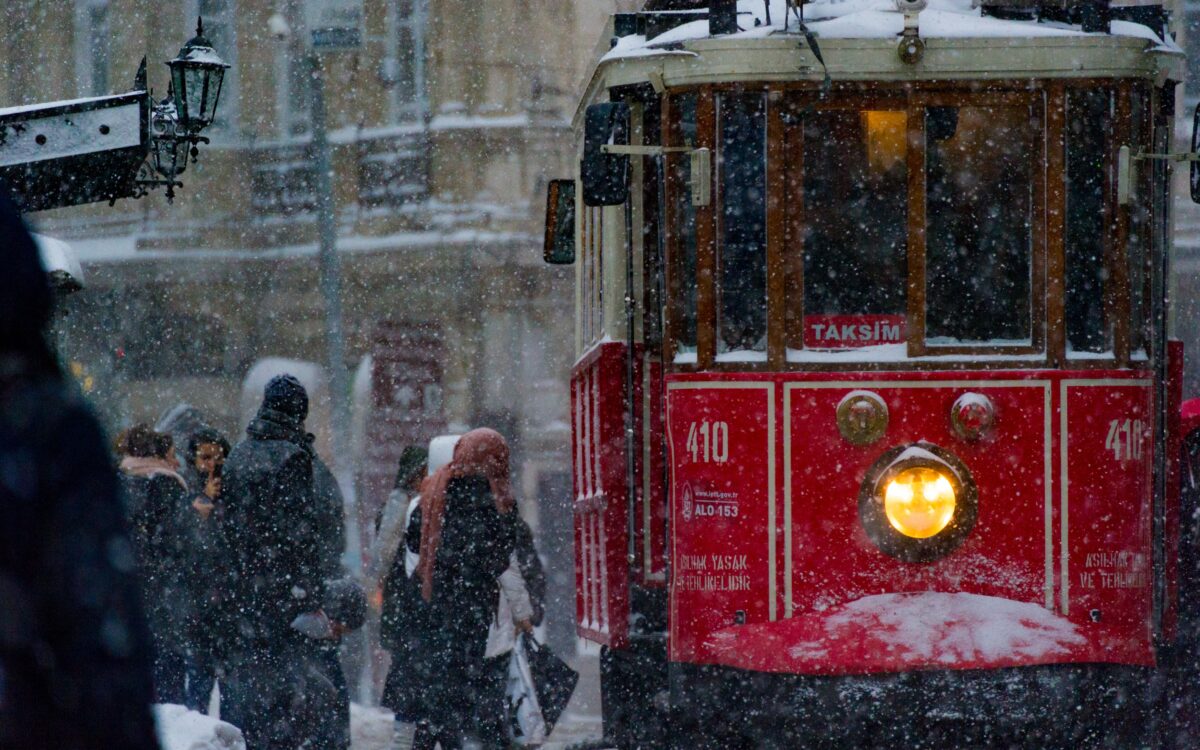 'The stories abounded, both recounting these cross-continental journeys and perhaps inspiring them – how Hellenic Jason gathered his Argonauts together (including Augeas, whose vast stables Herakles would be forced to clean) for adventure and profit, how he stopped off along the Bosphorus and discovered the land of the rising sun before other Greek heroes headed to Asia in search of Helen, Troy, and glory. In the Homeric epics, we hear of Jason traveling east where he tangles with Medea of Colchis, her aunt Circe and the feisty Amazon tribe. Lured by the promise of gold (early and prodigious metalworking did indeed take place in the region – perhaps sparking the Greek idea that the East was 'rich in gold') and then detained by the potions and poisons of Princess Medea, Jason succeeded in penetrating the Caucasus – a land which, in the Greek mind, wept with both peril and promise. It was here that Prometheus was chained to a rock with iron rivets for daring to steal fire from the gods. Archaeology east of Istanbul demonstrates how myth grazes history.' ― Bettany Hughes
'Exotic, vaguely sinister with its skyline of onion-domed mosques and slender minarets, its ornate Topkapi Palace housing the sultan's seraglio, its noisome Haydarpasar stews, the luxury hotels overlooking the Bosporus, the Golden Horn separating the city from its wealthy suburbs, Constantinople had seen Saracens and Crusaders eviscerate one another, had watched red-bearded Sultan "Abdul the Damned" butcher his subjects in the streets and seemed stained by its memories.' ― William Manchester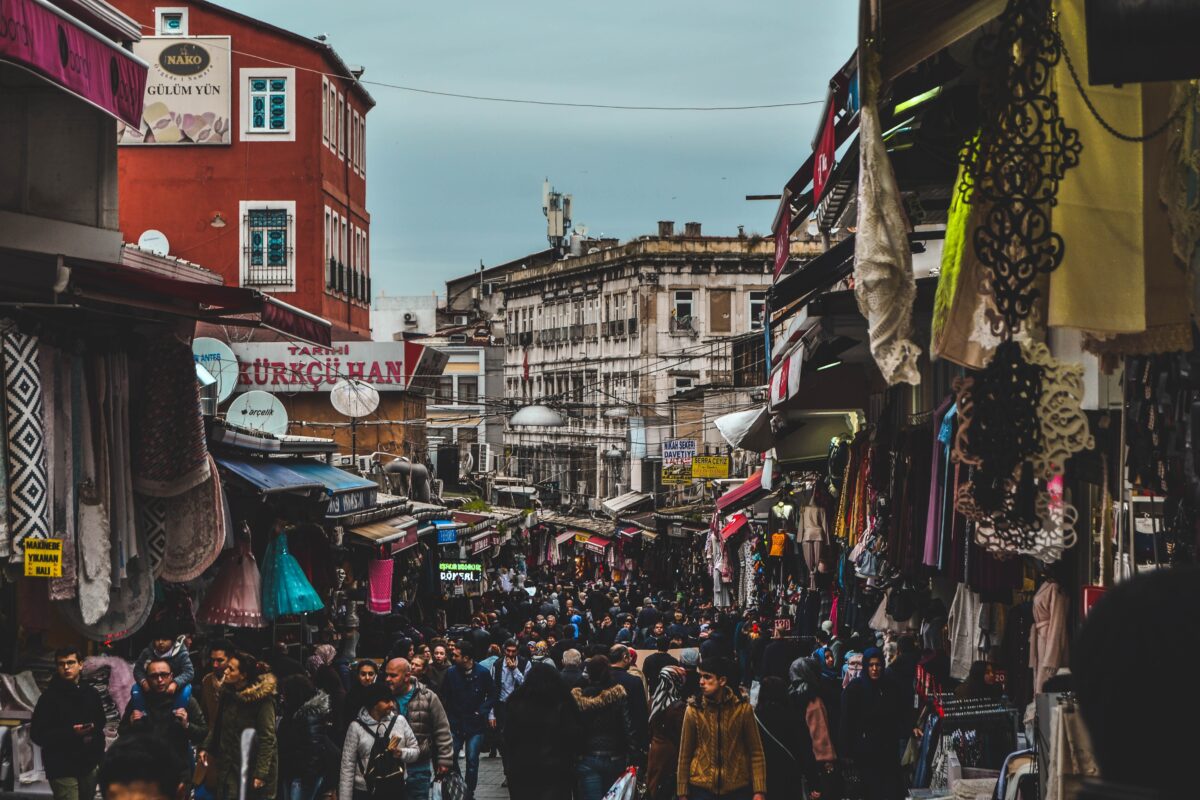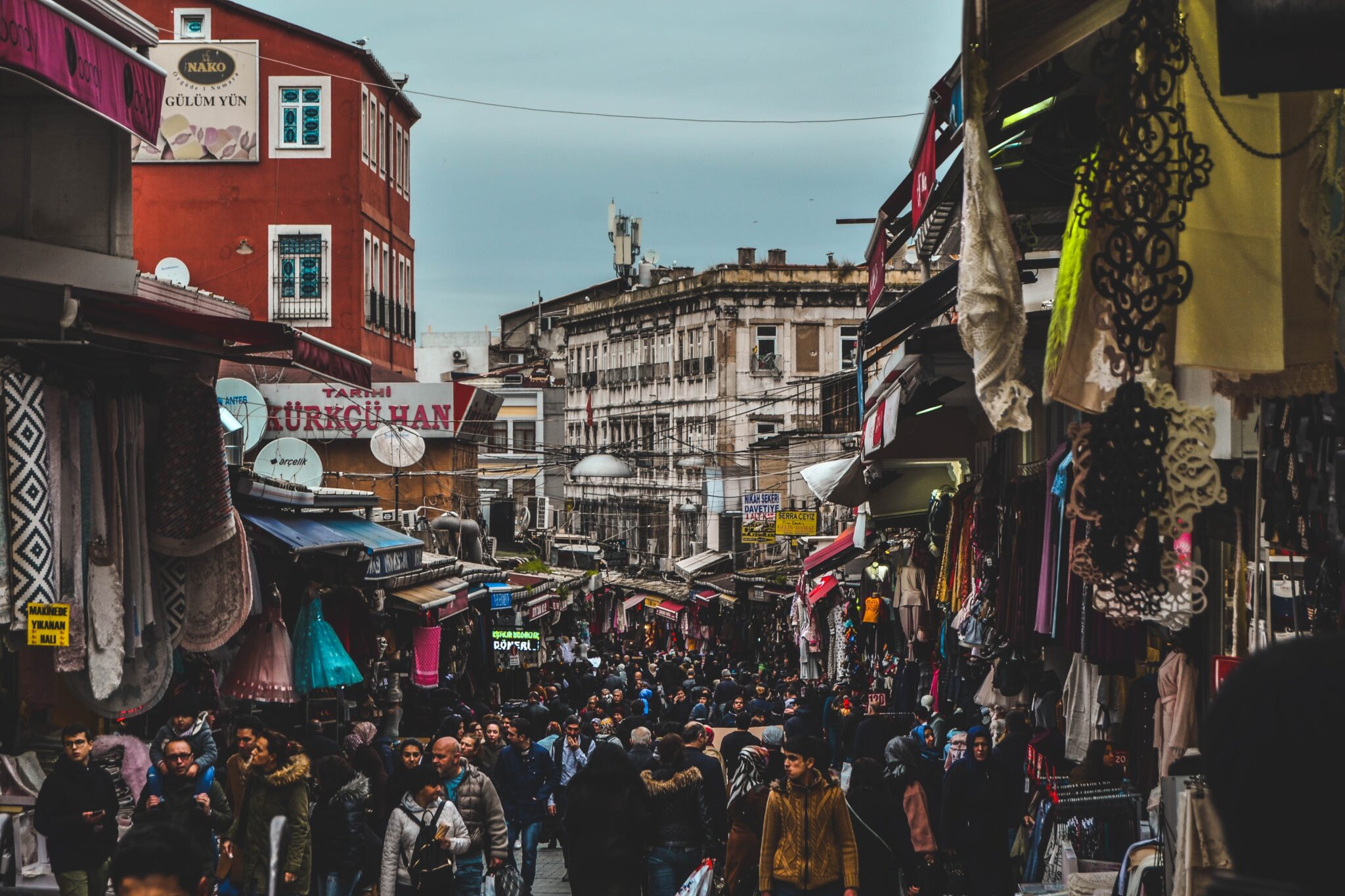 'Justinian and Theodora's time in power was also marked by the number of refugees they welcomed into Constantinople. Struggling, homeless, stateless travellers came from East and West fleeing from the Persian and 'barbarian' troubles. Many arrived displaced from the Danubian and Gothic provinces by Huns and Goths; victims of Vandal atrocities had had their tongues cut out. The imperial pair built a hospice for refugees. The city was starting to build her reputation, which she still holds today, as a place of refuge.' ― Bettany Hughes
'There is as much to see in the former Constantinople as there is to discover in its food – and that's a lot. The city's dishes are so diverse, surprising, and refined that if you are new to Istanbul, you might wonder how you could have overlooked it for so long. Eating there is like putting together a beautiful mosaic because Ottoman cuisine is a vast gastronomic culture that spans epochs and influences from Europe, the Middle East, Central Asia, and the Mediterranean – it evokes journeys, histories and peoples.' – Pomme Larmoyer
'From the first, Istanbul had given him the impression of a town where, with the night, horror creeps out of the stones. It seemed to him a town the centuries had so drenched in blood and violence that, when daylight went out, the ghosts of its dead were its only population.' ― Ian Fleming
'Istanbul was something else entirely – a neutral capital that became a magnet for espionage and a desperate escape valve for refugees, a real-life Casablanca.' – Joseph Kanon
'Street vendors are the songbirds of the streets, they are the life and soul of Istanbul, he said. Under no circumstances must they ever be banned.' – Orhan Pamuk
'The great trains are going out all over Europe, one by one, but still, three times a week, the Orient Express thunders superbly over the 1,400 miles of glittering steel track between Istanbul and Paris. Under the arc-lights, the long-chasissed German locomotive panted quietly with the labored breath of a dragon dying of asthma. Each heavy breath seemed certain to be the last. Then came another.' – Ian Fleming
"New and old, all writers know that Istanbul is located at the most prestigious spot of the world.' – Gugios Inciyan
'Food is at the center of everything here, whether in upmarket areas like old money Nisantasi, where you're perhaps more likely to catch a whiff of truffles than charcoal-grilled meats or on the waterfront at Galata Bridge buying a fish sandwich and beer taken from a bucket of rice.' – Rebecca Seal
ISTANBUL PUNS & SAYINGS
After a series of the best Istanbul quotes, here are some funny puns and Istanbul sayings.
'Mamma Mia, the Hagia Sophia!'
I'm Turkish Delighted to be in Istanbul.
'I mosque ask you if you love Istanbul as much as I do'
Istanbul holds Turkey to my heart.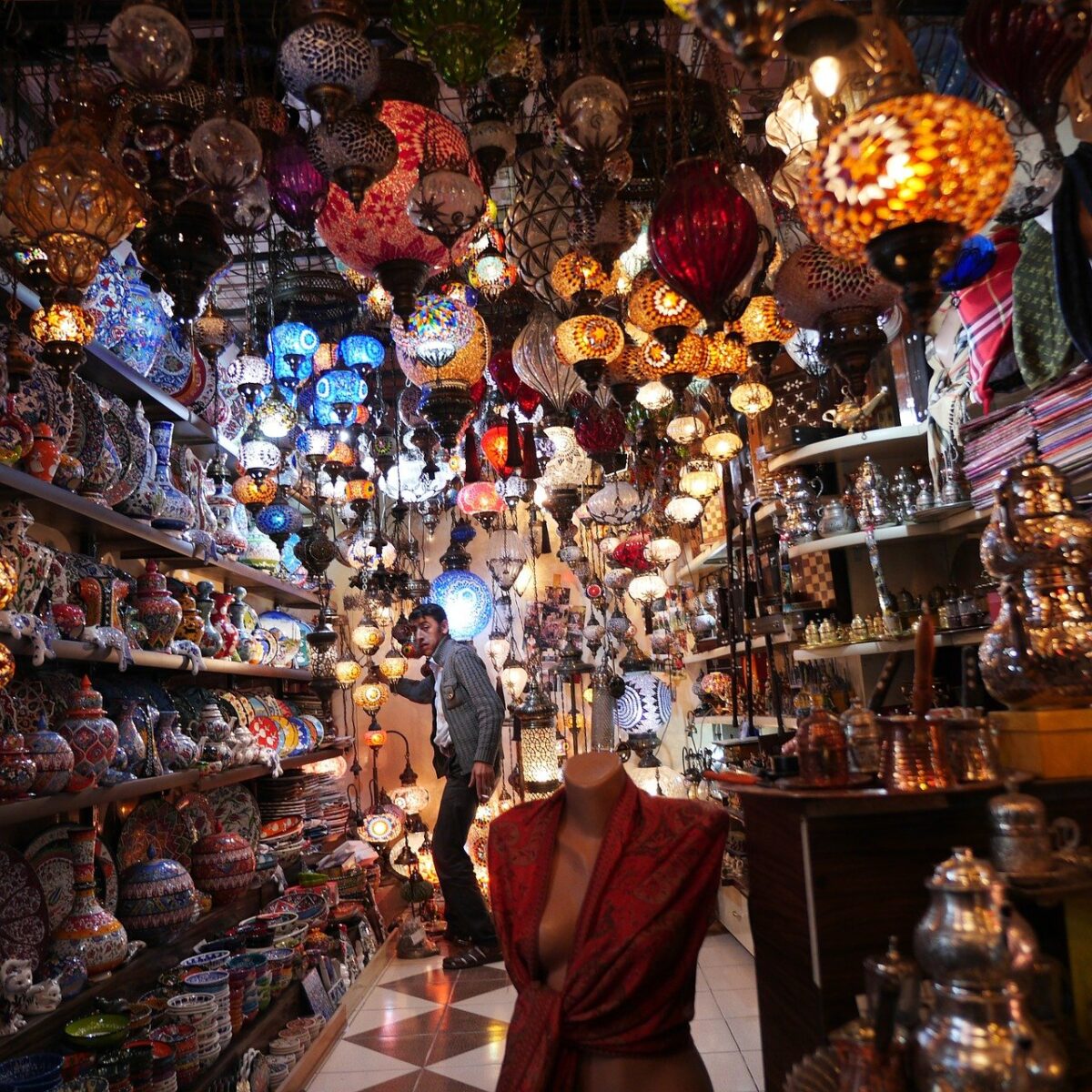 'I'm hopeful in Constantinople'
'Being a turkey in Turkey'
'Istanbul is the city that never Bosphorests'
'I just want to Ottoman this empire.'
'Istanbul is a bit bazaar!'
'Istanbul, I'll definitely be baklava!'
'This is not my last trip to Istanbul. I'll definitely Bebek.'
That's it about the best Istanbul quotes. Hope you enjoyed travelling virtually through these captions about Istanbul. If you have any more quotes that you would like to share, do let us know in the comments below.
More inspirational quotes that you may also like:
PIN ISTANBUL QUOTES TO READ LATER