Sumilon Island is one of the most exotic islands in the Philippines, located in Oslob in Cebu. The country is not short of gorgeous islands; crystal clear turquoise beaches are spread all over, but thanks to their immense popularity, you will find crowds.
So if you are looking for some of the hidden gems in the Philippines, Sumilon Island perfectly fits the bill. In this travel blog, I'll share all the things to do on Sumilon Island, the best times to visit, how to get it, and everything you need to know.
Grab a cuppa and enjoy this Sumilon Island travel guide.
Sumilon Island – Know Before You Go
Sumilon Island is located to the south of Cebu in the waters of the Cebu strait. It is one of the smallest islands in the Philippines spreading over 24 hectares.
Did you know? Sumilon Island is a private island owned by the Blue Water Sumilon Resort but maintained by the municipality of Cebu. Unlike other places, although Sumilon is a private island, tourists are allowed to visit and spend time.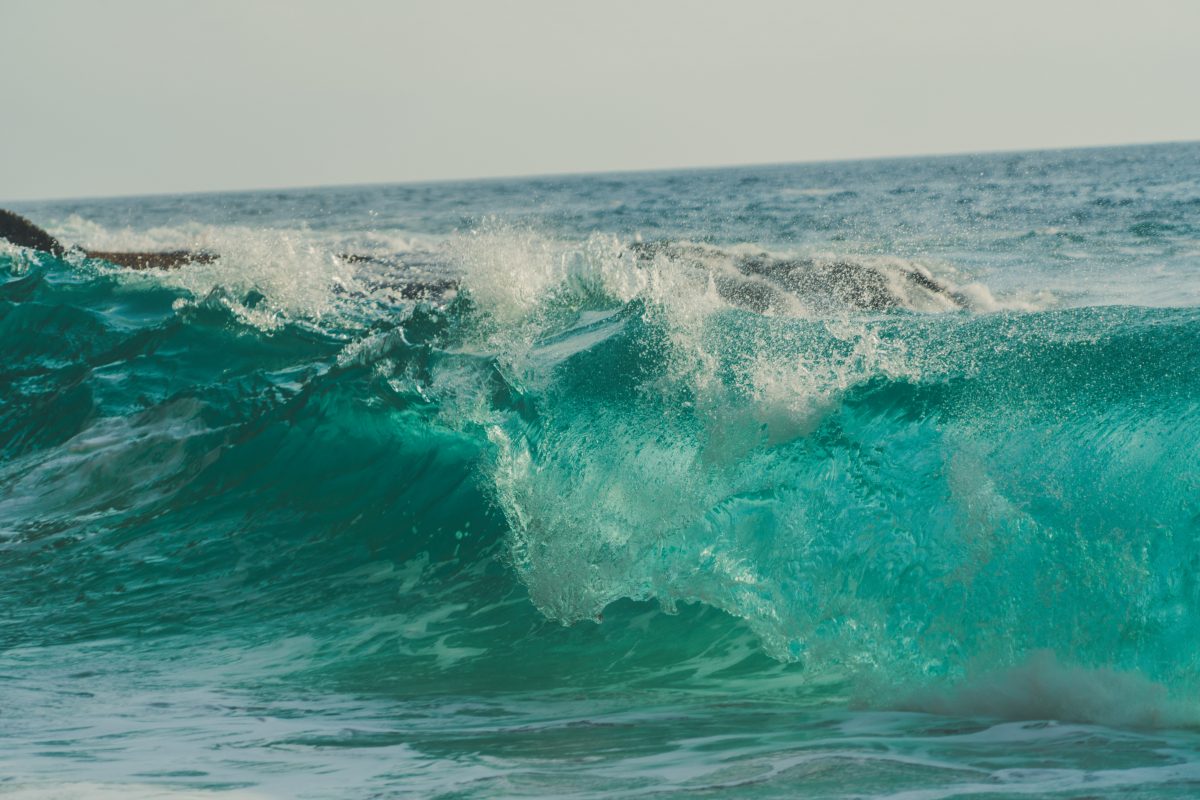 This small yet gorgeous Island is home to thousands of rare coral reefs and rich seagrass meadows that houses plenty of species of marine life, which are all protected by the Sumilon Marine Reserve, which was established in 1974.
This reserve encompasses further areas of the sea around Sumilon Island, also responsible for conserving the Whale Sharks.
Sumilon Island gets its name from the word Sumilong, which means taking shelter in the local language. The Island used to be the refuge for the fishers from torrential typhoons that are common in the Philippines, because of which it is known as Sumilon Island.
Sumilon Marine Reserve is the first marine park in the Philippines.
How to get to Sumilon Island?
Sumilon Island is located to the southeastern end of Cebu, and the north of Dumaguete city.
Flight
The nearest cities with domestic airport connectivity are Dumaguete airport and Cebu Airport. There are a few flights every day from Manila to Dumaguete and from Manila to Cebu.
Cebu to Sumilon Island by Bus/Boat
If you are arriving at Cebu city, you can take a bus or a cab to reach Oslob, which has a port from where boats to the Island leave.
From Cebu City, you have to reach by cab or a bus to get to Mainland Bancogon port in Oslob. The drive is very scenic and will give you glimpses of the lives of the Filipinos as you move from the city to the countryside along the coast.
From the port of Oslob to Sumilon Island, boats leave at 8 AM, 9:30 AM, and 11 AM. It is best to take the first boat to have a full day at Sumilon Island.
If you want to return the same day, you can take the boats that depart from Sumilon Island to Mainland Bancogo at 12 PM, 1:30 PM, 3:30 PM, and 5:00 PM.
The boat trip costs about $10 for a return trip and takes about 15 to 20 minutes.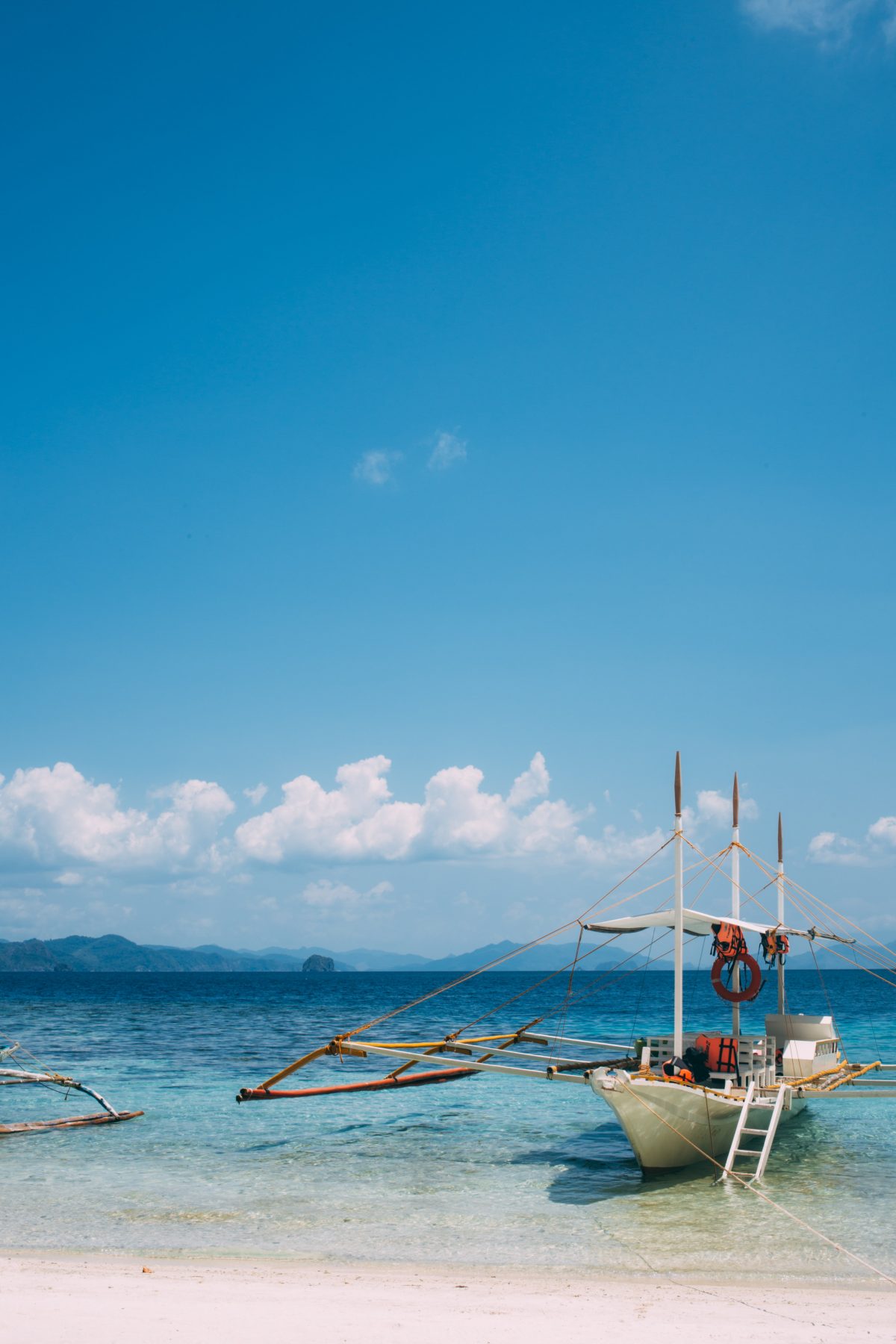 From Dumaguete by bus/boat
If you are arriving at Dumaguete, take a cab or a bus to the pier at Sibulan, which is 30 minutes away. There once you cross the Tanon strait to Cebu, take a bus to Oslob to head to Bancogon port. Take one of the boats at Bancogon to arrive at Sumilon.
Note that you have to plan this journey to make it on time to the ferries plying. The whole trip will take about 1.5 hours to get from Dumaguete to Sumilon Island.
If you are taking the tour of swimming with Whale Sharks in Oslob, some of these boat trips will continue further to Sumilon Island as well. You can check with the tour operator for a combo trip while booking if you want to do both in one day.
Is Sumilon Island worth Visiting?
Is Sumilon Island worth it? Yes, Sumilon island should be definitely on your list if you want to enjoy a secluded getaway or enjoy the luxury of water activities with almost none around you.
Most tourists add Sumilon Island to their itinerary after a trip to Oslob for swimming with Whale Sharks. If you have limited time, I'd suggest you do this too. If possible, keep an entire day for Sumilon Island. Check out further on all the activities you can enjoy on the Island.
Things to do in Sumilon Island
Despite the small size, there are plenty of awesome things to do in Sumilon Island, which is one of the reasons why this should be on your itinerary.
Sumilon Island Sandbar
The Sumilon Island sandbar is one of the most stunning attractions on the Island. It takes a 5-minute walk from the entrance to get to this gorgeous piece of heaven!
What's so special about the sandbar of Sumilon Island? Well, this stretch is noted for its shifting and changing patterns of sand as per the tides. Which means at times, you will notice excellent white bed of sand covering a larger area with shallow waters when the waves are low, and the crystalline seawater engulfing these stretches as they rise. It is a unique phenomenon to watch these two distinct occurrences.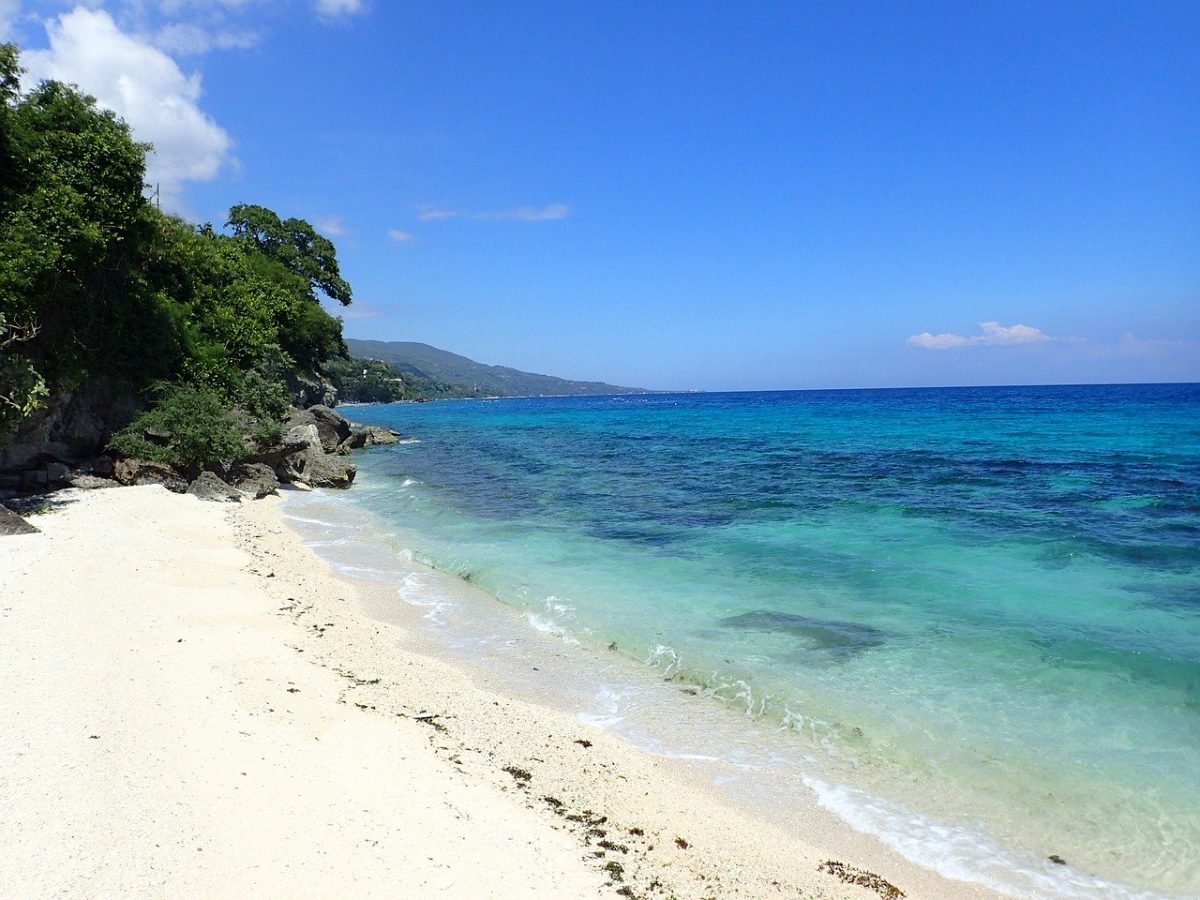 The Sumilon Island Sandbar is the best place to relax and enjoy the magnificent views of the sunset. I'd recommend you to keep this place at last for a Golden hour spectacle after you have enjoyed all other activities during the day.
Sumilon Island Diving
Being the first protected national park in the country, Sumilon has been known as one of the top destinations for diving in the Philippines.
There are four major diving sites on Sumilon:
Garden Eel Plaza
Nikk's Wall
Coral Landscape
Julie's Rock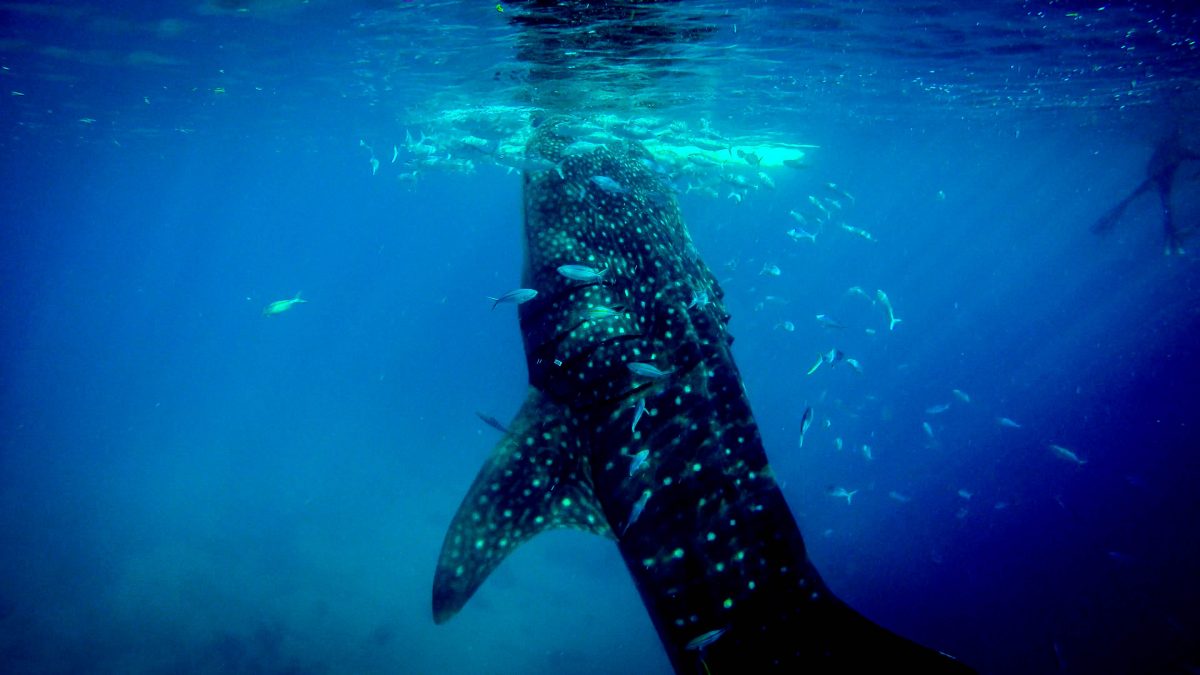 These sites are renowned for the abundant variety of marine species including many types of fish, turtles, whale sharks, black-tipped reef sharks, whales, dolphins and extensive, colourful coral reefs – all of which can be spotted thanks to the incredible visibility of the seawater.
Recommended: Your Best Travel Guide to The Philippines – Check This
Whether you are a beginner or a seasoned diver, you will have a fabulous experience diving in Sumilon. If you have never dived before, the guides will teach you some basics and will join you in the exploration. So do give it a try for a memorable time.
Sumilon Island Snorkelling
Thanks to its isolated location, miles of seawater that surrounds the Island is very clear, and home to abundant marine life, because of which it offers plenty of opportunities for all kinds of watersports.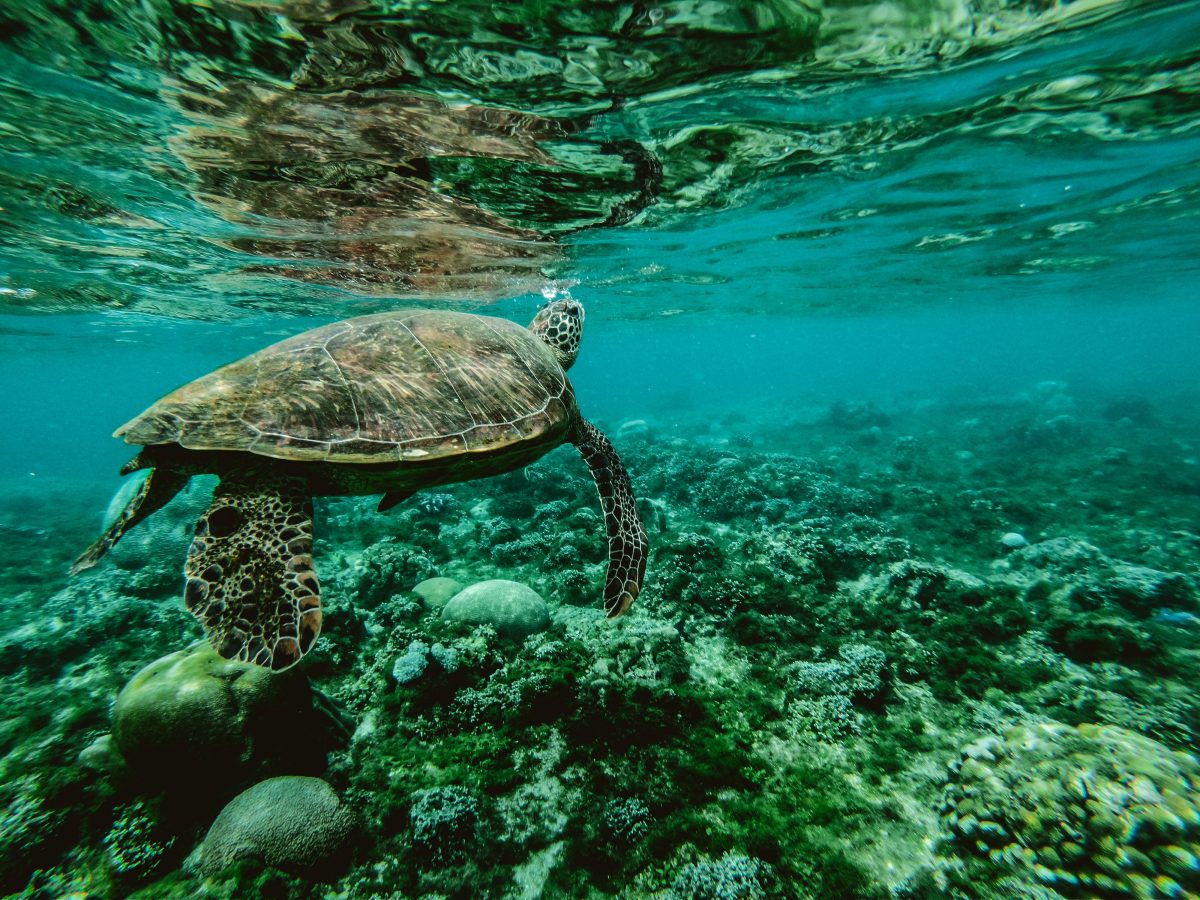 Snorkelling in Sumilon Island is a highly recommended activity. I don't know to swim, but I could manage to navigate thanks to the shallow waters, and I must say that I have never seen waters as bright and rich in marine life as in the Philippines.
It was a splendid experience to spot much bright fish in all unbelievable colours and corals. Whether you know to swim or not, you can enjoy snorkelling on the beautiful Sumilon Island. The gear can be obtained from the resort for about $3 per hour.
Kayaking & Fishing in Sumilon Lagoon
Further up ahead of the resort, surrounded by dense tropical jungles is Sumilon Lagoon, a sweet-water pond, which is a great place to enjoy Kayaking(If you don't want to try it at the beach).
You can also ride around paddling boats or enjoy some fishing in this Lagoon. The Lagoon is the best place to be if you find the afternoons too hot out in the sea as there is plenty of shade thanks to all the greenery of the mangroves.
Jump off the rocks for adventure
Take a bike or walk along the coast close to the Sandbar of Sumilon Island, and you will find cliffs that offer the perfect spot to dive into the sea.
It is best to take a few locals or check with them before you go to find places in the water that are not embedded with rocks. These cliffs are also ideal for witnessing the gorgeous views of the blue ocean.
Try Windsurfing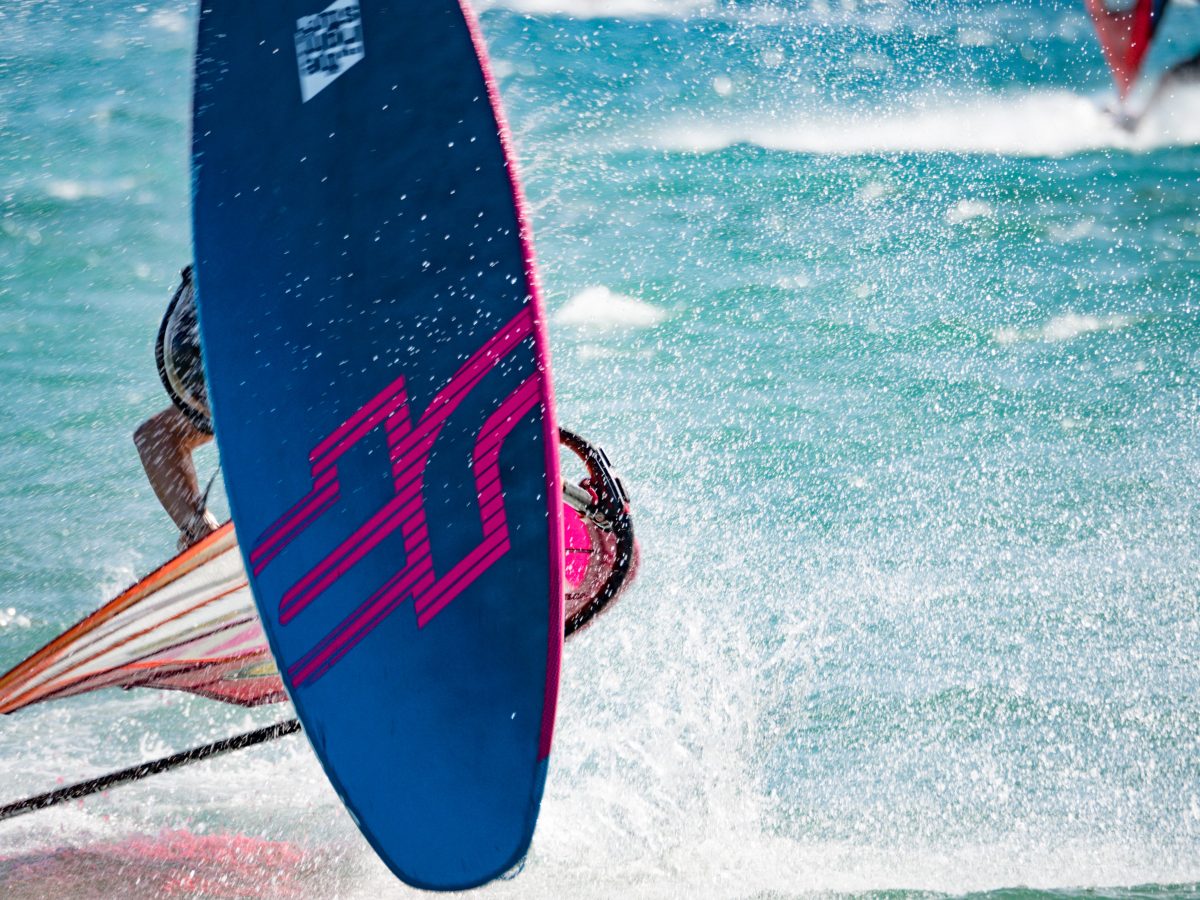 The tides on Sumilon offer fantastic conditions for windsurfing, which is a new activity that's been picked up by travellers in recent years. If you are here during the peak season, you can try your hand at windsurfing.
Hike to the Historic Watch Tower
The tropical jungles surrounding the beaches have plenty of trails, most laid out by the locals for a commute that gives a peek at the richness of the forest life.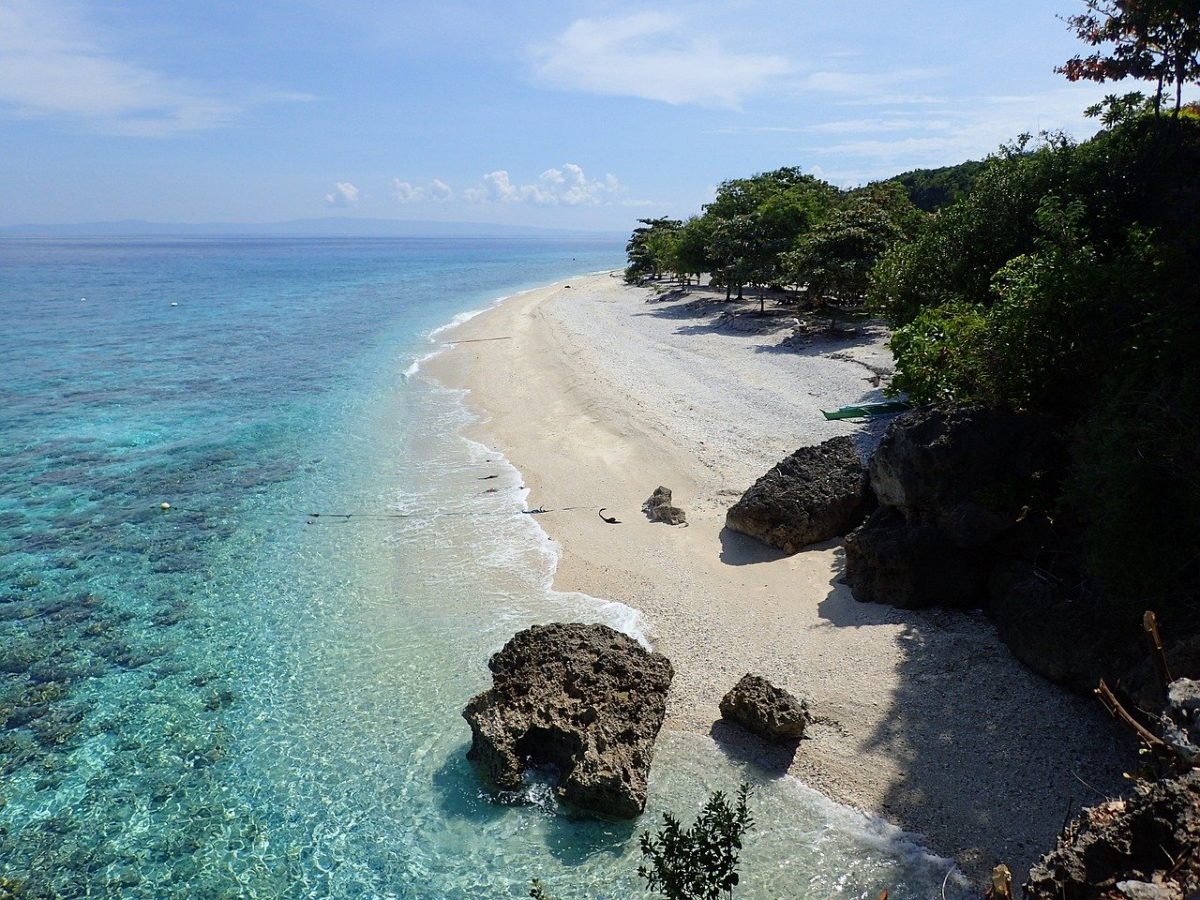 If you are game, plan a hike to the top of the historic watchtower, which was built at the beginning of the 19th century by the Spanish.
Depending on when you go, you may or may not get to climb to the top, but other viewing platforms will reward you with incredible panoramic views of the beauty of the coast from the top.
Editor's note: The Mystical Hanging Coffins of Sagada – North Philippines
Enjoy a luxurious lunch as you picnic
Bluewater Sumilon Resort has a restaurant that serves excellent food including the Filippino, continental and other cuisines. If you enjoy seafood, order lunch at their restaurant and picnic at the beach, savouring the delicious delicacies.
If you are feeling too lazy to jump into any activity or just want to unwind, grab a book, order your favourite cocktail and hop onto one of their hammocks for a fabulous retreat.
Witness the splendid views from the Infinity Pool
Bluewater Sumilon Resort boasts a small, but beautiful infinity pool from where you can enjoy stunning 360-degree views of the sea in different shades. Even if you are not a guest at the resort, you can use the pool by paying per hour, which has all the amenities.
So make the most of it as there is nothing better than cooling in the pool when you are on a beach vacation, right?
Sumilond Island Tour
If you have time, you can take boat trips for island-hopping that will take you to even further exotic islands around which you can enjoy Kayaking too and snorkelling.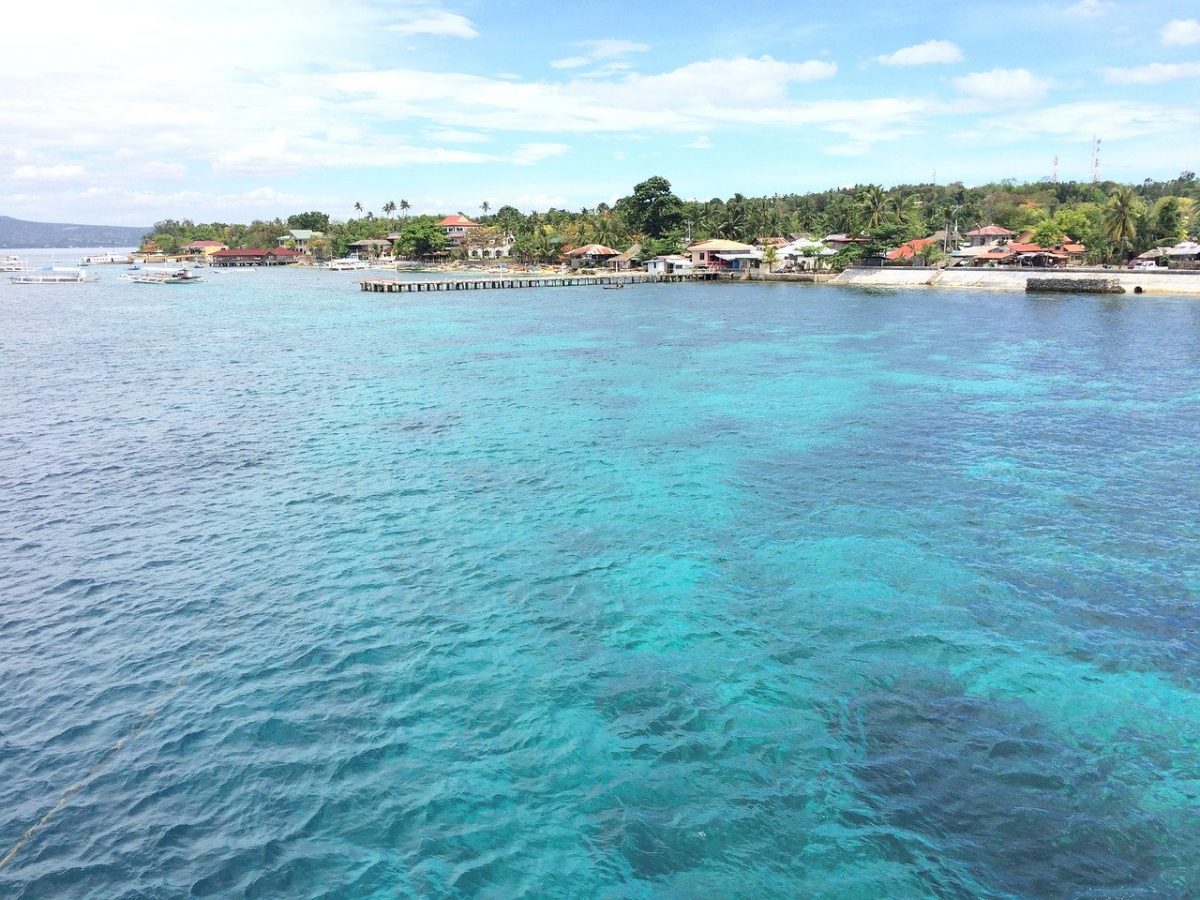 A quick tip: The best way to enjoy Sumilon Island is to purchase the Bluewater Day Pass online in advance. With this pass, you get access to all of the facilities at Bluewater Sumilon Island Resort including, return boat transfers from Oslob, the restaurant, the infinity pool, private beach area, and freshwater lagoon.
I'd highly recommend this as you can save a couple of bucks as this is more viable than paying individually for each of these amenities, which would cost higher.
Not just that, with the Bluewater Sumilon Day Pass, you can also enjoy other activities such as hiking trails, snorkelling and Sumilon sandbar.
Other awesome combo tours that you should check out:
Where to stay in Sumilon Island?
There is only one accommodation option on Sumilon Island, which is the Bluewater Sumilon Island Resort. In the earlier years when the Island was open to the public, a massive influx of tourists resulted in damage to the reefs and the beauty of the beaches.
Hence the owners renovated the Island with an enormous clean-up followed by incorporating sustainable practices like recyclable products, effective sewage water treatment and eco-friendly architecture and nature-friendly policies. They also organize planting saplings periodically.
This 4-star resort is the best way to enjoy a trip to this Island to the fullest. You can access your private beach, a freshwater lagoon, and an outdoor infinity pool. The resort has two restaurants as well, serving excellent food and drinks. The Pavilion of the resort's section consists of a thatched roof, which is unique to the property.
There are over 15 specially designed, luxurious cottages ideal for four people to occupy. These cottages come with views overlooking the ocean, apart from the niceties of a grand resort.
You can also opt for the higher-end private villas, which additionally come with a private swimming pool along with all other amenities.
If you want to experience a night under the stars, ditch these luxuries and go glamping on Sumilon Beach. A complimentary Buffet Breakfast and other activities like Kayaking, snorkelling, mountain bikes and fishing are included in the tariff.
How many days in Sumilon Island?
Most people visit Sumilon Island as a day trip from Cebu. And some even do it as a half-day trip along with Oslob Whale Sharks swim tour. I'd recommend you to spend at least a full day here, or preferably spend overnight in the resort if possible as Sumilon Island is the best place to enjoy a retreat devoid of all crowds.
If you are travelling with your special someone, this Island is the perfect romantic getaway with surreal views and stunning beaches.
What is the best time to visit Sumilon Island?
The islands in the Philippines are prone to the wrath of Typhoons. So please check the weather ahead of planning your trip. The months that you need to avoid are from June to late October when storms hit different parts of the country along with incessant rainfalls.
November onwards until April is the best time to visit Sumilon. But if you are planning to stay overnight, note that the resort becomes full quickly, especially around Christmas and the New Year. It is best to book your accommodation in advance if you intend to spend a few days.
What to do around Sumilon?
One of the best things about Sumilon Island is its excellent location between two great towns Cebu and Dumaguete, both offering plenty of attractions and activities.
You can plan a week's itinerary beginning at Cebu, spending two days exploring Cebu and around, a day at Sumilon, and about 2 or 3 days in Dumaguete.
Most people also head to Siquijor, another nearby beautiful island after or before Sumilon Island, which is a perfect plan!
Sumilon Island Pictures
Need more inspiration to plan a trip? Check out the beauty of Sumilon Island through these beautiful photos, which will make you want to go there.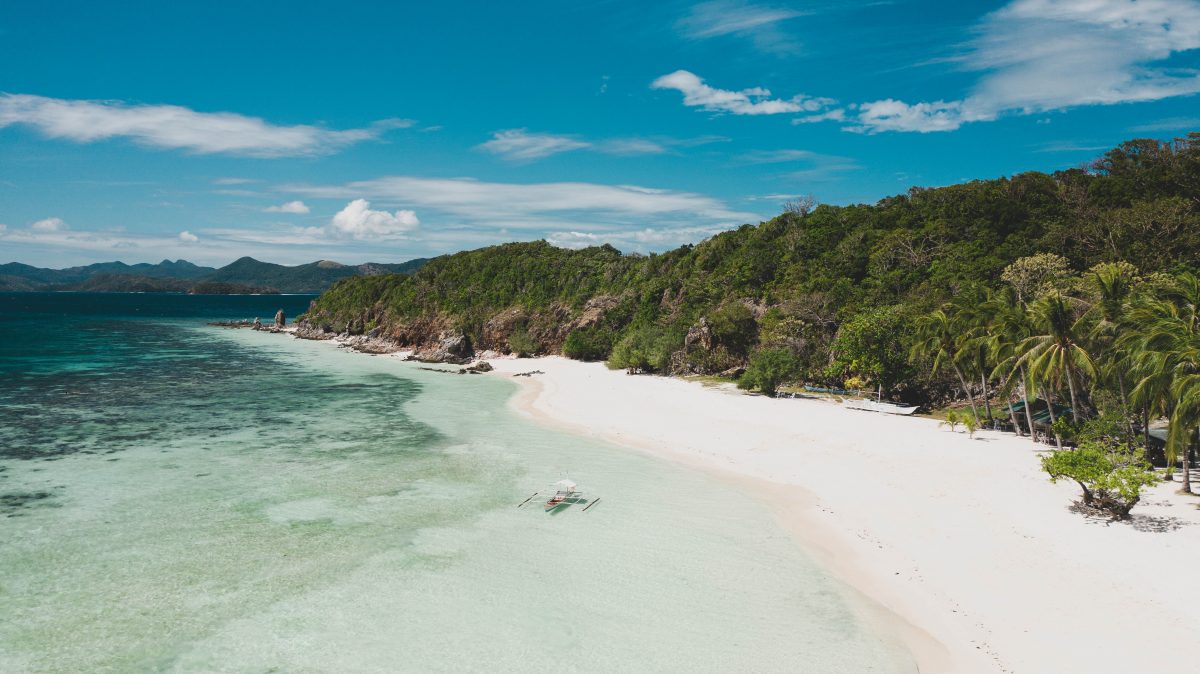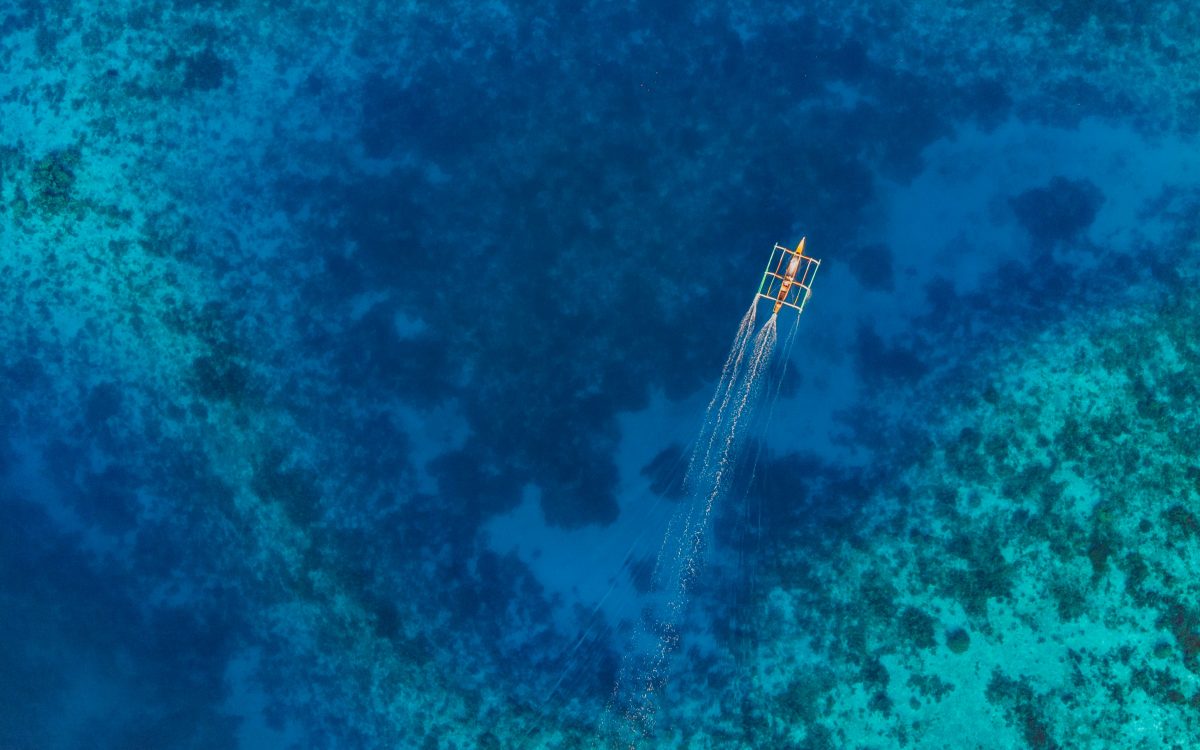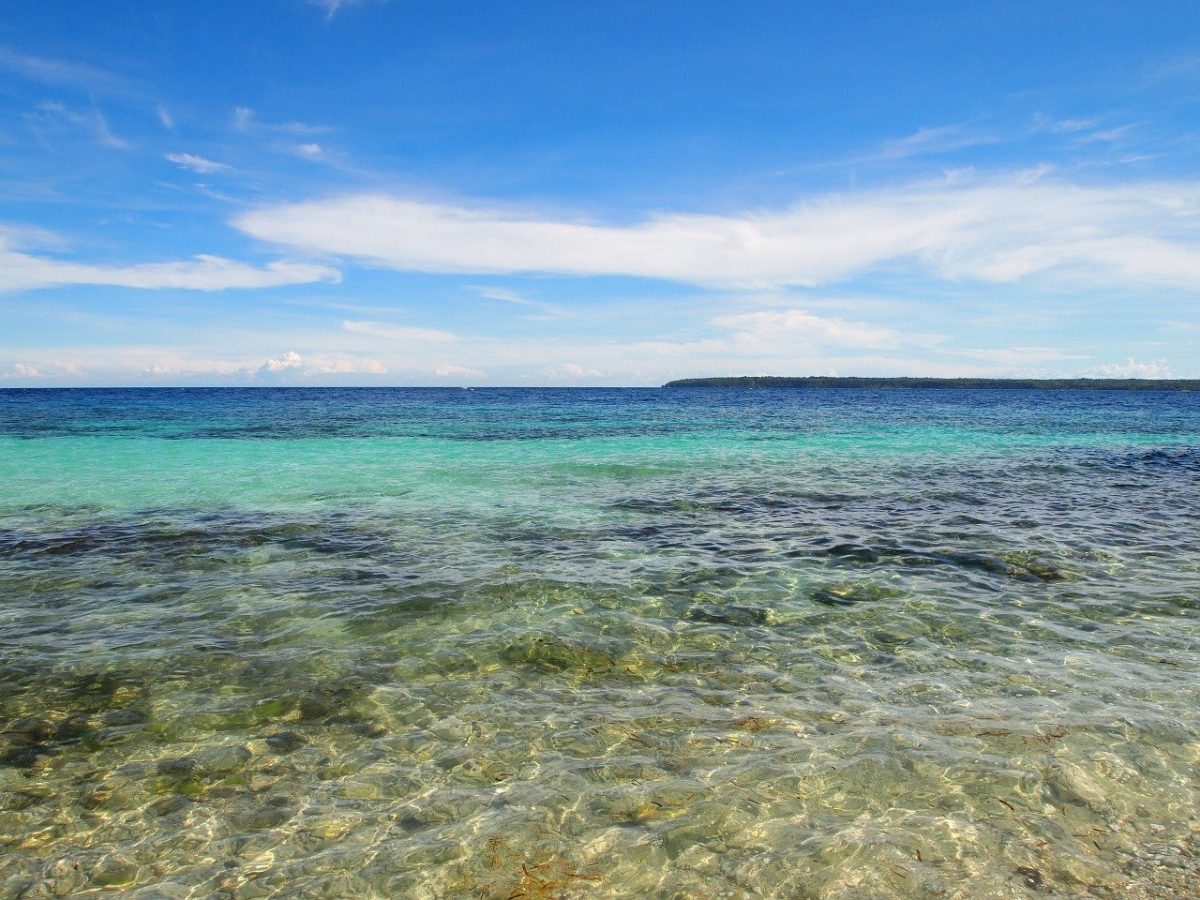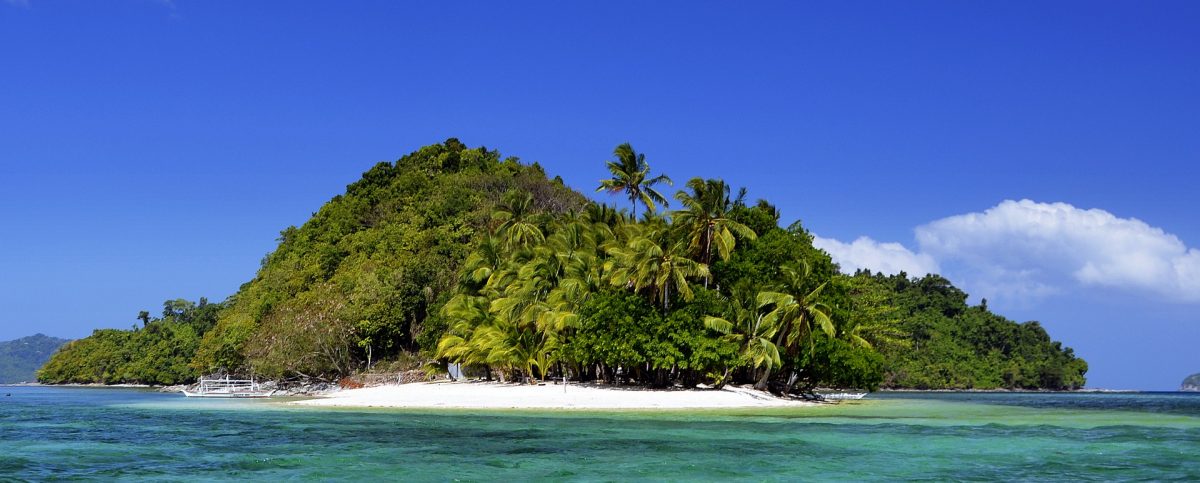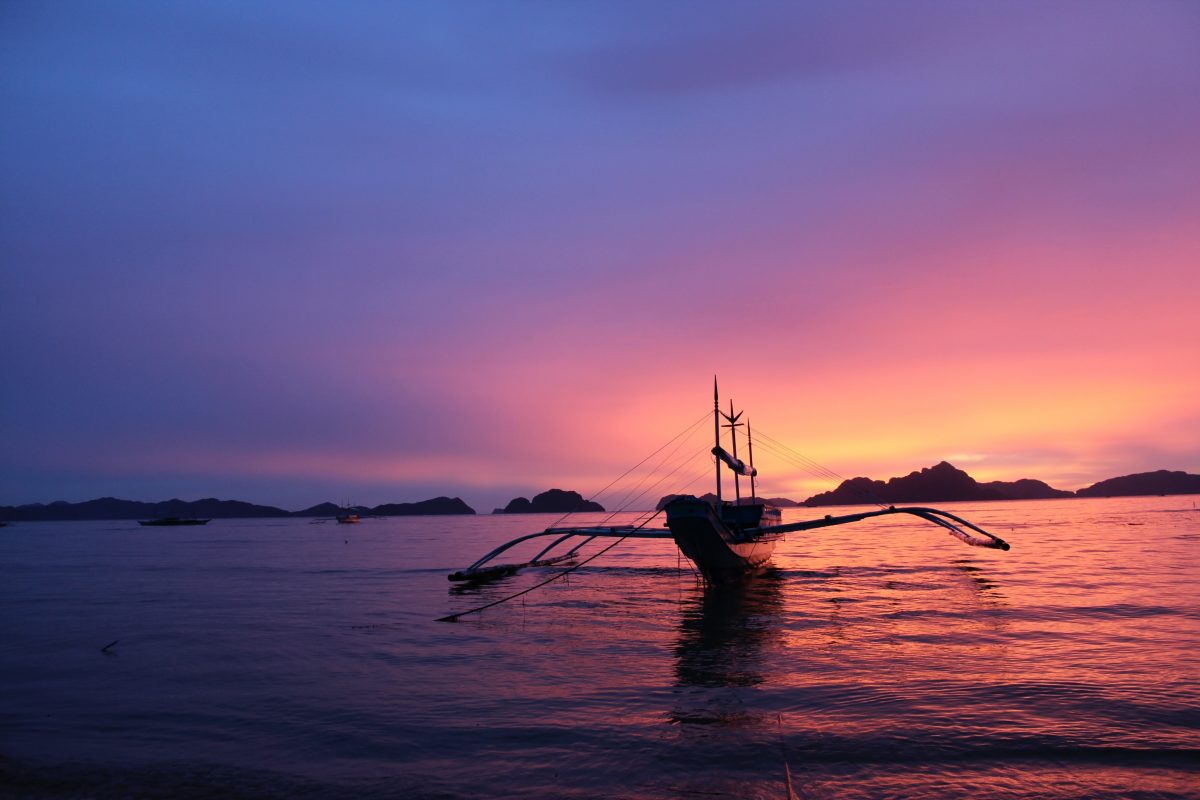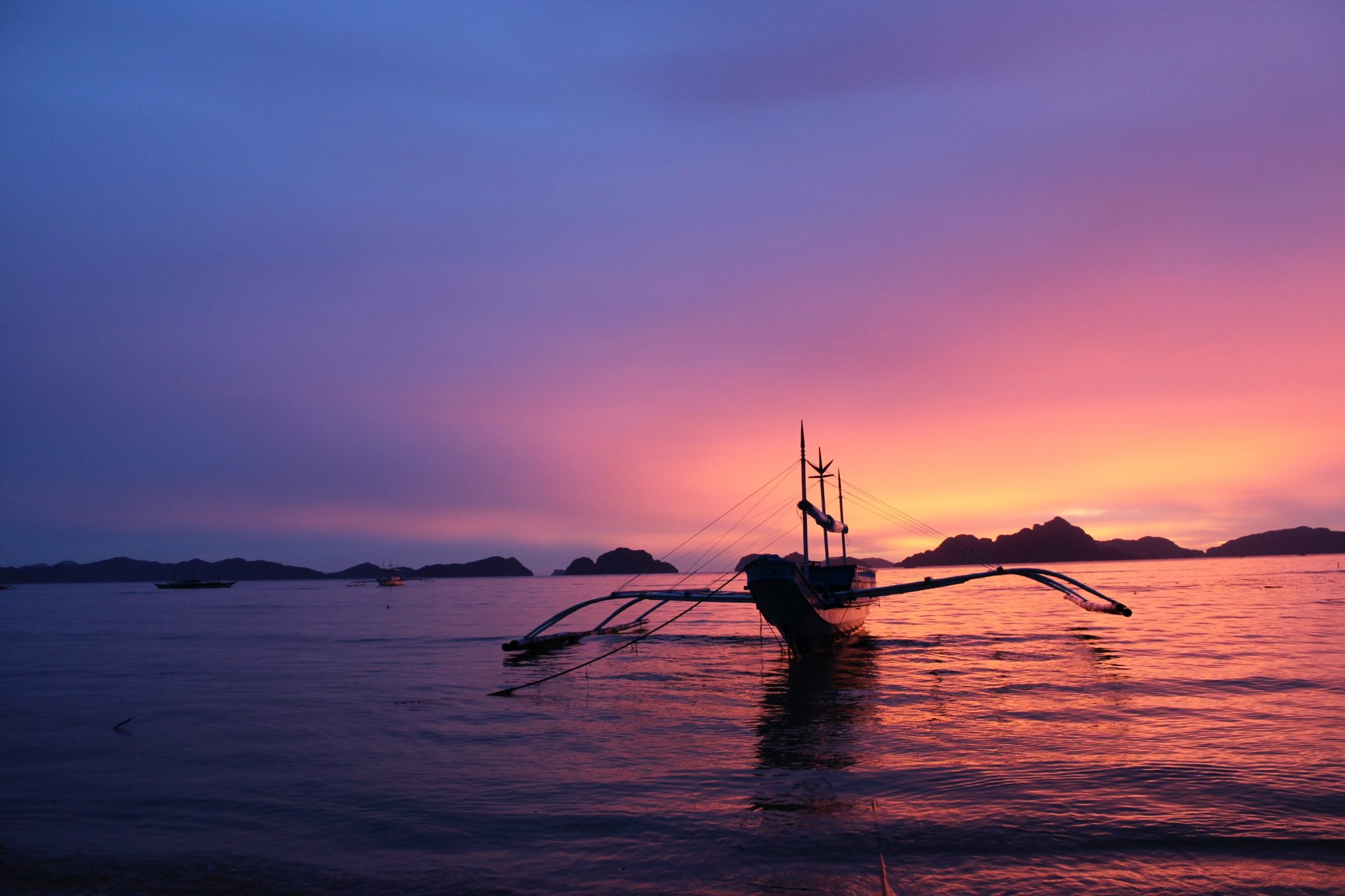 Sumilon Island – Final Thoughts
If you want a quiet getaway with spectacular beach views and ultimate seawater experiences, Sumilon Island Cebu is the place to go. I thoroughly enjoyed my trip and would recommend to everyone.
It doesn't matter if you are a water baby who is up for any water activity or a beach bum that craves cocktail and hammocks, Sumilon Island is ideal for both kinds of travellers. If you are a family travelling with young kids, it gets even better as it is the perfect place to have a fabulous time with very few travelers around.
So go ahead and book your trip right away. Have you been here? Let me know how you liked it. If you have any questions or need help planning, drop a comment below, and I'll get back.