Are you looking for a comprehensive Philippines travel guide? You are in the right place. Consisting of 7,107 islands, the Philippines is a dream destination for all tourists in the countries in Southeast Asia.
The country, nicknamed the pearl of the orient seas, gives tourists plenty of opportunities to explore and many natural wonders to see.
The historical past and cultural heritage of the country are legendary and incomparable.
Whether looking for the best natural attractions for active pursuits or uncover a century-filled diversified culture, the Philippines can offer all that. It is an excellent destination for people of all ages and interests.
When planning your trip to the Philippines, it is essential to obtain more information to ensure you have a hassle-free trip.
After all, it can be overwhelming since you have 7,000 islands waiting for you to explore.
This Philippines travel guide will help you with the things to know, itineraries to plan, and the best places to visit. Also, check out some helpful travel tips and packing essentials for your Philippines trip in this guide.
Please note: This post contains affiliate links, meaning I may earn a commission if you make a purchase by clicking a link (at no extra cost to you). Learn more.
PHILIPPINES TRAVEL GUIDE – THINGS TO KNOW BEFORE YOU GO
COMMUNICATION IS NOT A PROBLEM
You should have no problem getting around if it's your first time in the Philippines. Most Filipinos can understand and speak English, plus road signs and over the speak announcements are in English.
Thus, communicating with the locals should be easy. Filipinos are very hospitable and respectful, especially to foreigners visiting the country.
CARRY CASH
Cash is still the primary mode of payment when paying in the Philippines. But don't worry because plenty of ATMs are available for you to take cash.
Hotels and restaurants accept bank card payments, especially in big cities and touristy places.
The information below will help you plan and write an exciting itinerary.
PHILIPPINES TRAVEL GUIDE – WHEN TO VISIT
One of the most frequent questions and emails I get from those looking for the Philippines travel guide is the best seasons to visit the country.
Thanks to the distinct location and the climate conditions, the best time to plan your trip varies from other countries.
There are two seasons in the Philippines: dry and rainy. You would want to avoid travelling during the rainy season, and this season often starts in August and ends in late October or early November.
The best time to visit is from November until February when the temperature is more relaxed. From March until June, it gets scorching hot.
When is the summer: March to May
When is the typhoon season/winter season: August to October
Biggest national holidays: National Heroes' Day (last Monday of August), Bonifacio Day (November 30), Rizal Day (December 30), Holy Week/Easter (between mid of March or mid of April, can last up to 7 days)
PHILIPPINES TRAVEL GUIDE FOR SECURING A VISA
No visa is required for foreign travellers in the Philippines for a maximum 60-day stay. But travellers must provide a return ticket and a passport.
This passport must be valid for at least six months from arriving in the Philippines. You can extend your visa by visiting any immigration office.
WHAT SHOULD BE YOUR DAILY BUDGET – PHILIPPINES TRAVEL GUIDE FOR MANAGING YOUR EXPENSES
The average cost per day for travel in the Philippines will vary according to where you are staying.
If you stay in big cities, your average daily cost will go up compared to when you are in rural areas.
It would help if you prepared your peso in cash for every transaction to avoid inconveniences.
Many accommodations, dining, and transportation options would facilitate budget travel.
Accommodation is significantly more expensive, but lower quality in the Philippines compared to its neighbouring Southeast Asian country.
The Philippines is still one of the cheapest countries to backpack in South East Asia.
On the budget: $30-$45
In the mid-range: $50-$80
On luxury: $90-$150
PHILIPPINES TRAVEL GUIDE FOR PACKING
When you travel to the Philippines, you need to pack lightweight clothes.
The days are sweltering and sunny and, in some cases, humid. It can still get humid even at night (especially in summer).
When packing for a trip to the Philippines, it's best to bring breathable and lightweight clothes.
Unless you travel during the rainy season, you might want to pack light fabric such as cotton or linen, and it will help keep you cool during your stay.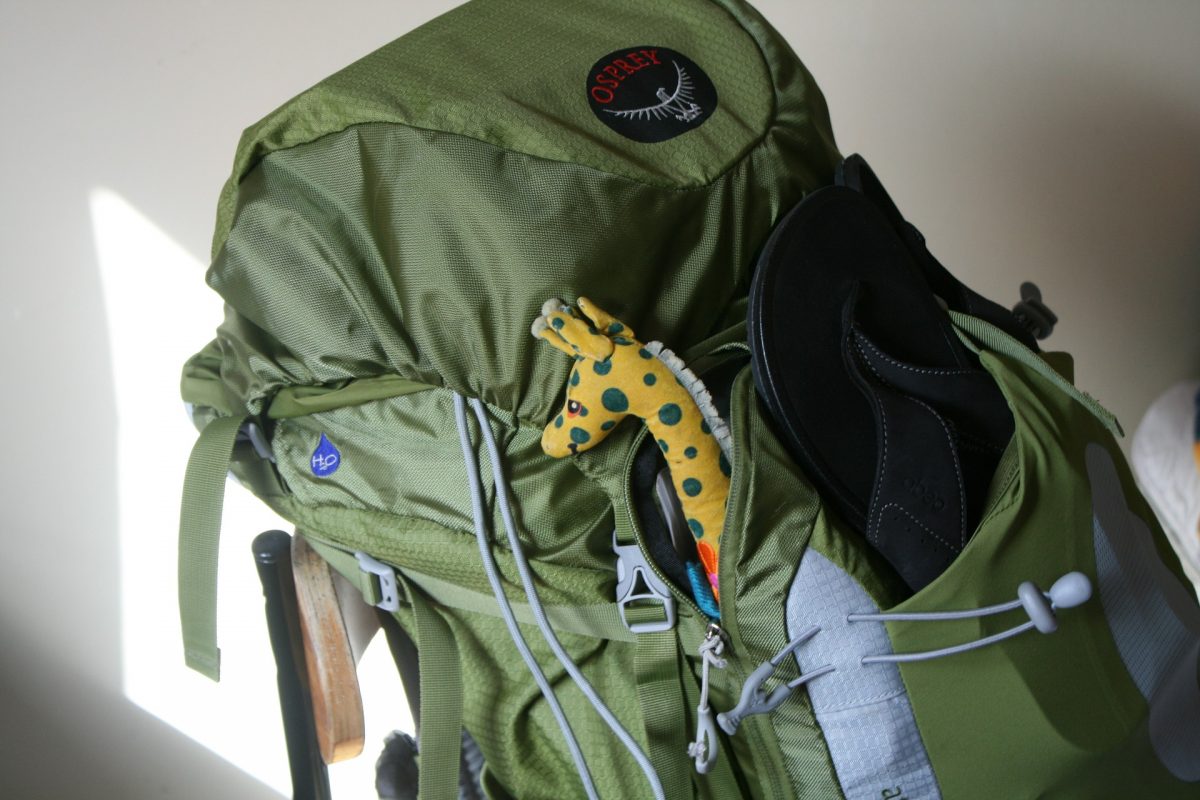 HERE ARE SOME OF THE THINGS I RECOMMEND ADDING TO YOUR TRIP.
Female Packing List
PHILIPPINES TRAVEL GUIDE – THE BEST PLACES TO VISIT
The Philippines is known for its paradise beaches and gorgeous islands.
These are reasons why tourists flock to the country every year. But the Philippines also offer diversity in the things you can see or do.
You can visit many historical sights and attractions to learn about its storied past.
At the same time, water activities are one of the best features of the Philippines. You can go diving, snorkelling, and sign up for boat tours.
It's so easy to spend two weeks in the Philippines or even go for a month, as many visitors do.
Your trip will include hiking, enjoying crystal clear water, and learning about its fascinating history.
MANILA
As the capital city of the Philippines, Manila is also one of the oldest cities in the world, not just in the Philippines. It is a bustling metropolis filled with skyscrapers and modern architecture.
Manila is home to various attractions that offer both the old and new mix. It is also where the country's busiest international airport is located – the Ninoy Aquino International Airport.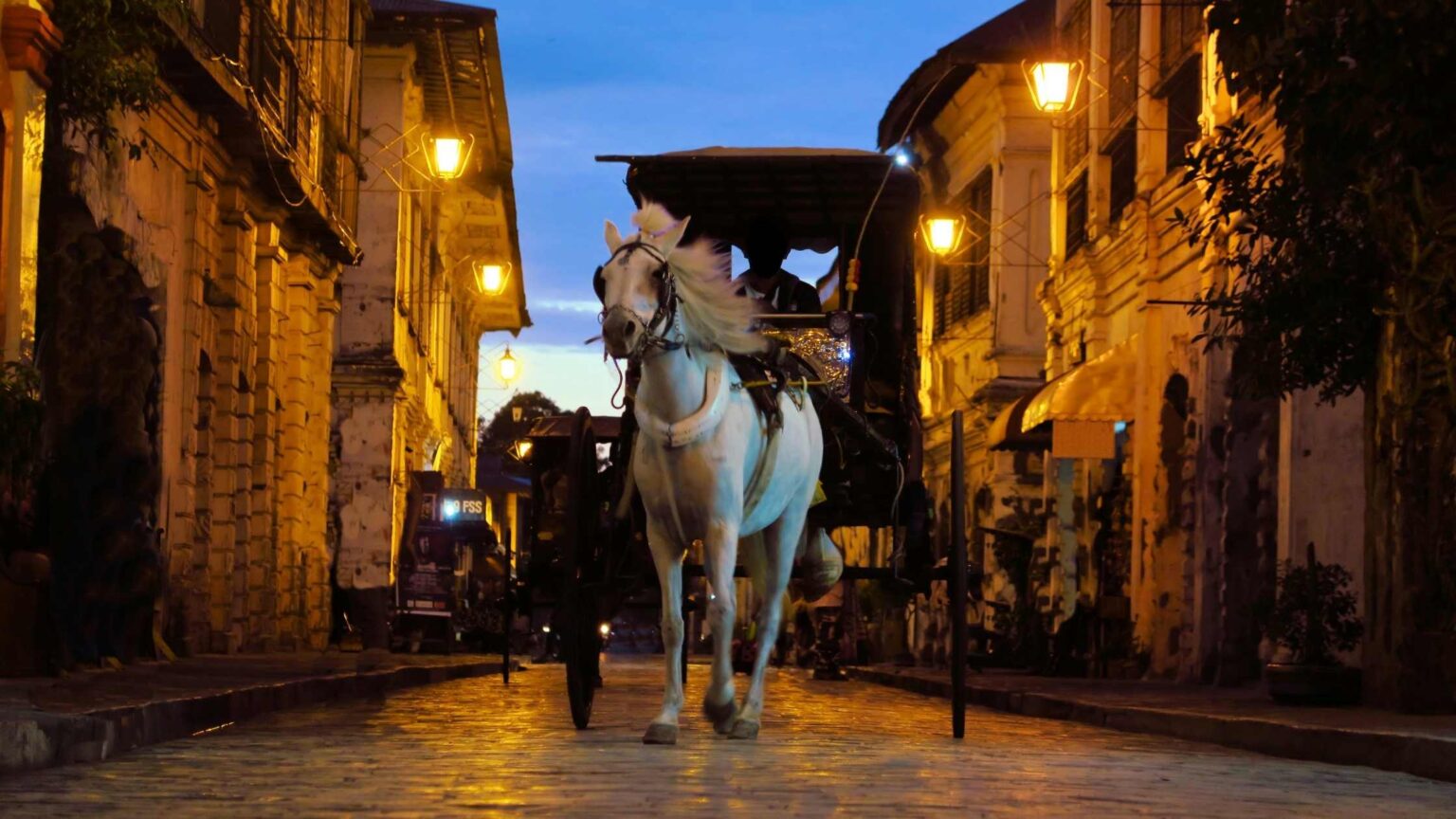 Location – Manila is located on the eastern shores of Manila Bay, with the Pasig River flowing through the city's centre.
Getting there – There are many non-stop flights from various parts of the world to the Ninoy Aquino International Airport. You can also get to Manila via bus from other provinces outside Metro Manila.
There are numerous departures every day that will take you to the city.
Top attractions – Intramuros, Manila City Hall, Quiapo Church, Rizal Monument, Anilao Beach, Arroceros Forest Park.
How long to stay – 2-3 Days
CEBU
As the second central metropolitan area in the Philippines, next to Manila, Cebu is known as the "Queen City of the South".
It is a favourite tourist destination for domestic and international travellers alike. This major island in the Philippines consists of 7 cities and six municipalities.
It serves as the Central Visayas region's centre for commerce, trade, business processing services, tourism, and heavy industry. It is also known for its gorgeous beaches and world-class dive sites.
Location – Cebu is the main metropolitan area of the Central Visayas region.
Getting there – To get to Cebu, you can take a flight via Mactan-Cebu International Airport. There are also daily flights from Manila for those who book a connecting flight.
Since Cebu is an island, you can also get to it via ferry from neighbouring islands such as Bohol.
Top attractions – Lapu-Lapu Shrine, Magellan's Cross, Cebu Taoist Temple, Bantayan Island, Malapascua Island, Sinulog Festival
How long to stay – 3-4 Days
Where to stay – All types of accommodations, ranging from hostels to apartments and seaside resorts are available. Check out the options here.
DAVAO
Known as the Land of Promise, Davao is also the fruit basket of the Philippines, and Davao is a haven for natural abundance.
It is predominantly agricultural land, so raw materials and fruits are widely available.
Aside from fruits, Davao is abundant in biodiversity and natural resources.
It is also part of why Davao's tourism industry has been gaining traction over the last few years.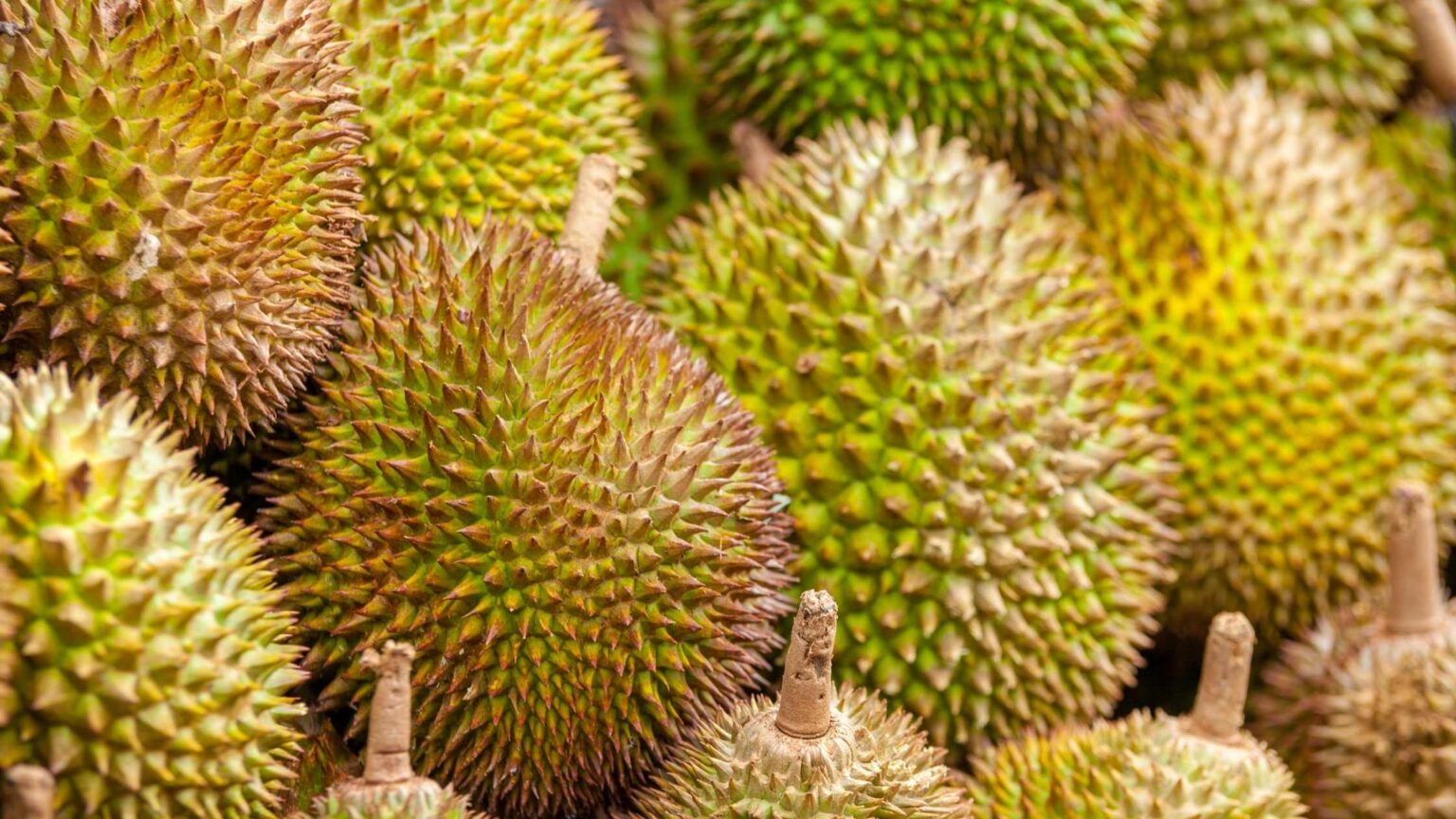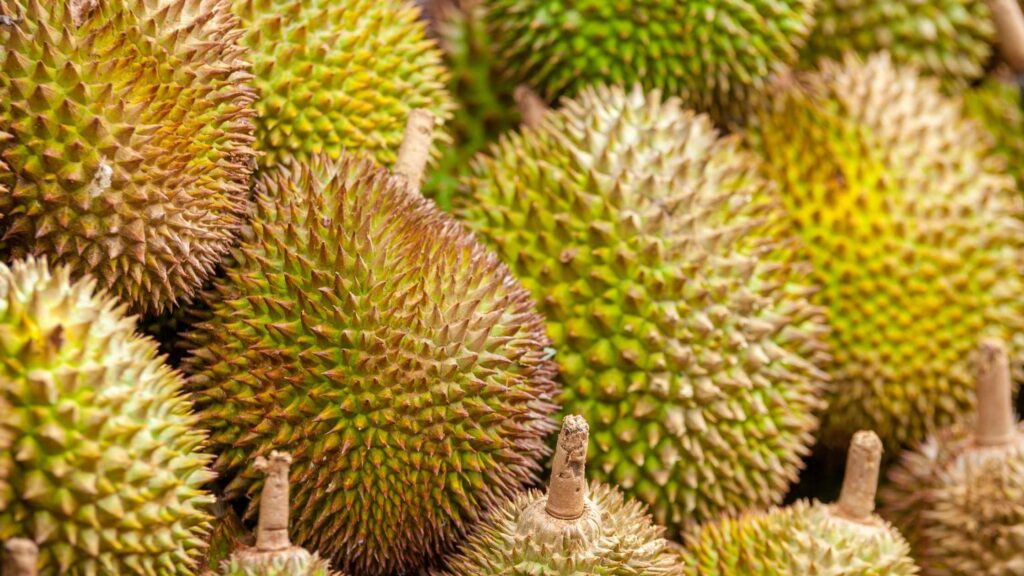 Location – Davao City is located in the southeastern portion of Mindanao island and west of the Davao Gulf.
Getting there – The Francisco Bangoy International Airport is the main international airport in Davao. To get here, you can book flights to this airport as there are many direct international flights from Hong Kong, Singapore, and Thailand.
You can also travel to Davao via bus if you are travelling from other parts of Mindanao.
Top attractions – Mount Apo, Eden Nature Park, Samal Island (filled with many beaches such as Canibad, Kaputian, or Isla Reta), Davao Crocodile Park
How long to stay – 2-3 Days
Where to stay – You can choose from budget hotels to BNB's at affordable ranges. Find out more here.
BOHOL
Another province in the Central Visayas Region of the Philippines is the beautiful island of Bohol. The province consists of the main island and a few other smaller islands.
It is best known for its diving sites and gorgeous beaches like Cebu.
It is also a favourite tourist destination among locals and foreigners, especially those seeking out the country's best beaches. It is home to various unique geological formations and coral reefs.
Getting there – The newly opened Panglao International Airport is the best way to access Bohol from various parts of the world.
There is also another airport on the island, which is the Tagbilaran Airport.
If you travel from other parts of the Philippines, you can also reach Bohol via boat or ferry (those coming from Cebu).
Top attractions – Chocolate Hills, Hinagdanan Cave, Panglao Island, Alona Beach, Loboc River
How long to stay – 2-3 Days
PALAWAN
As one of the most popular tourist destinations in the Philippines, Palawan is the spot for snorkelling and diving.
It is also abundant in gorgeous beaches and natural attractions. You will have to use ferries and boats to get from one island to another.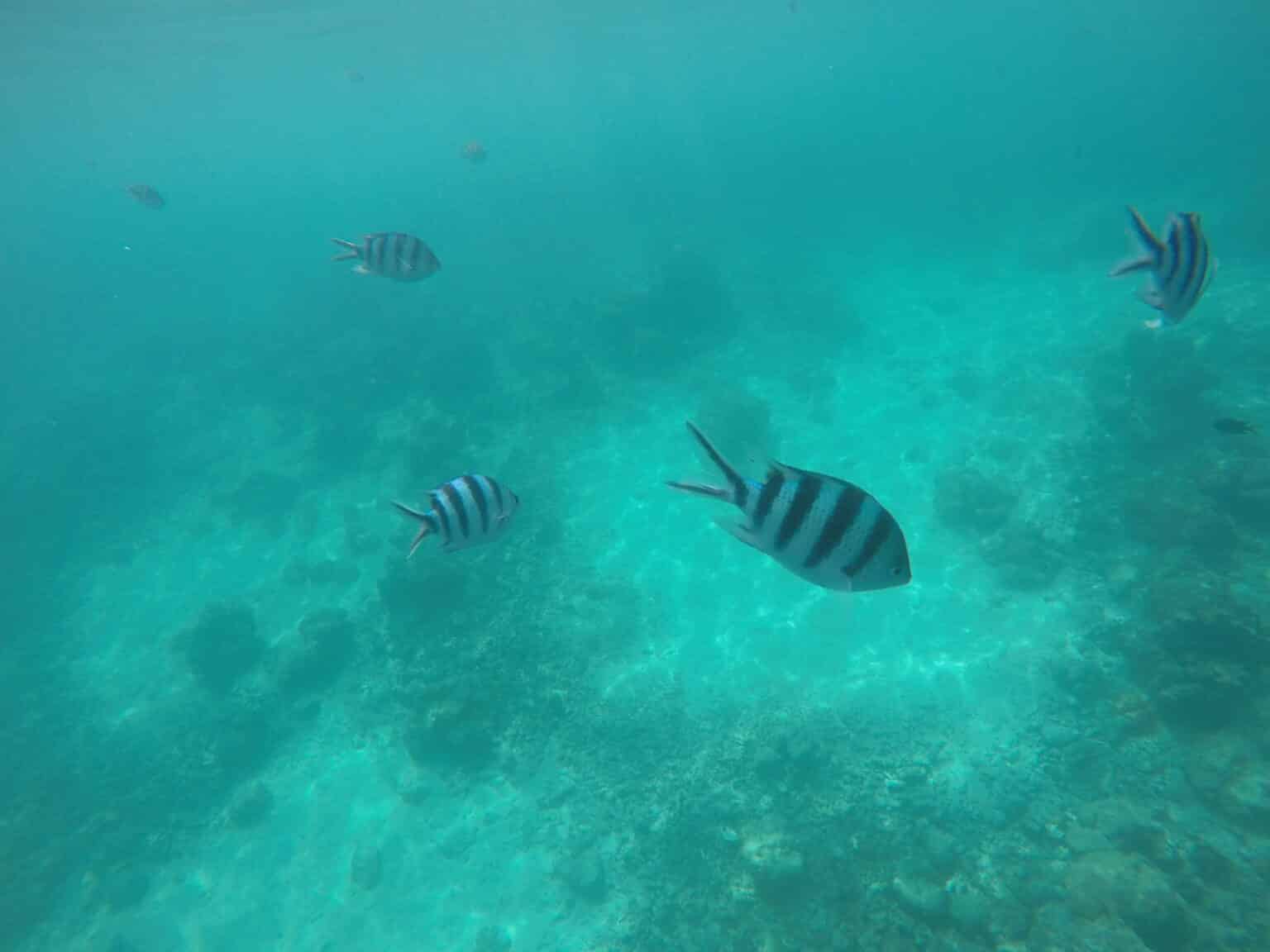 You also don't want to miss visiting Puerto Princesa underground river, going to the best location for diving, and exploring the Twin Lagoons and Barracuda Lake.
Location – It is located in the westernmost portion of the Philippines in the province of Palawan.
Getting there – Major airlines such as Cebu Pacific and AirAsia offer daily flights to and from Puerto Princesa from Manila or Cebu. If you are travelling from Manila, it is also possible to get to Puerto Princesa via boat via SuperFerry with weekly trips.
Top attractions – Puerto Princesa Subterranean River, Coron, El Nido, Port Barton
How long to stay – 3-4 Days
BAGUIO
Located within the mountainous areas of Luzon, Baguio City is the summer capital of the Philippines, specifically the province of Benguet.
This city is situated 4,810 feet above sea level, so Baguio City maintains a cool temperature all year round.
Many locals travel to Baguio during summer to escape the heat. It is also known as the City of Pines because the tropical pine forest ecoregion provides the perfect conditions to grow pines and moss trees.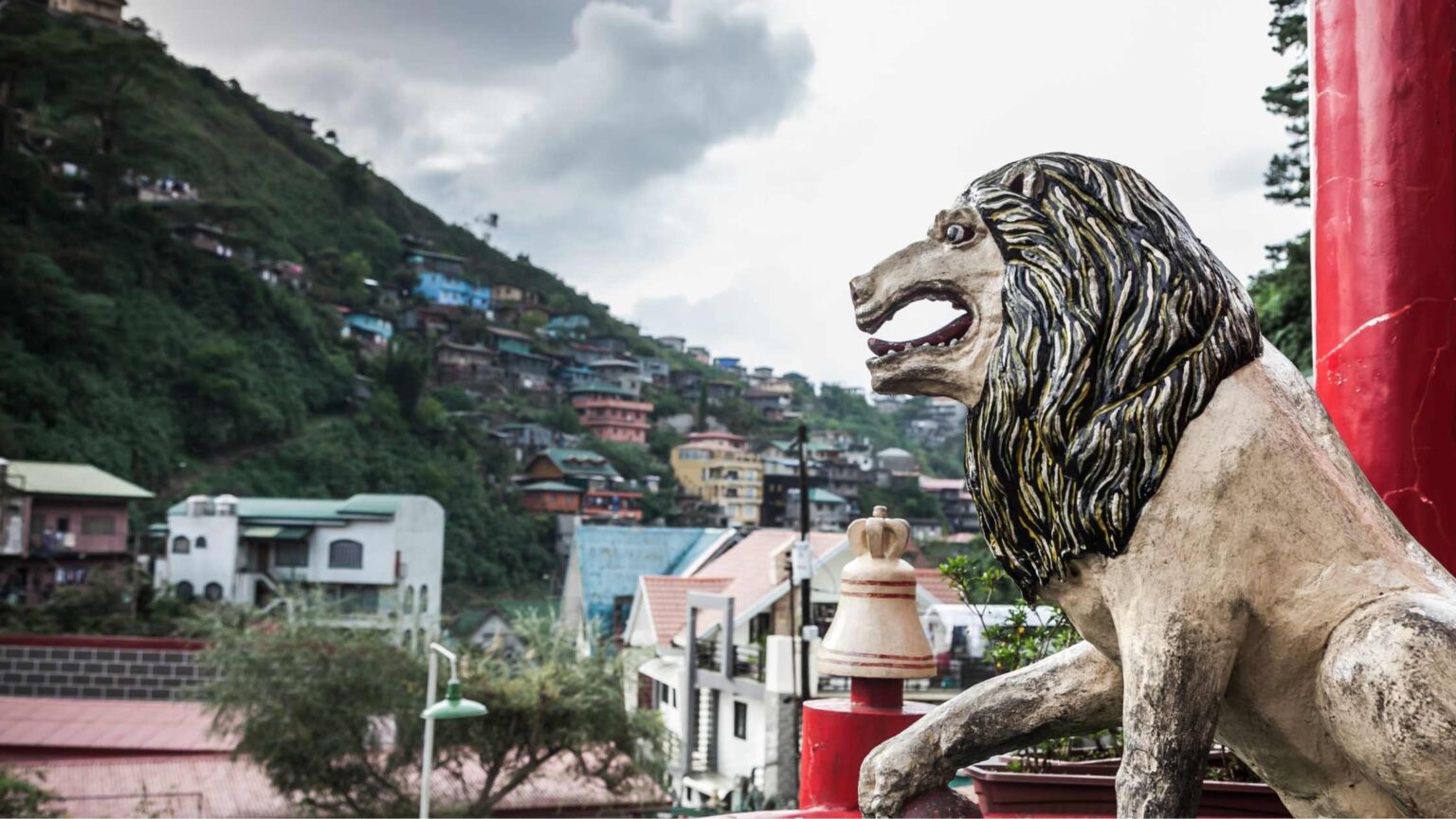 Location – Baguio is located within the mountain province of Benguet.
Getting there – There is no airport in Baguio City, and the best way to get here is via bus or car. If your jump-off point is Manila, it will take 4-5 hours (when traffic is light).
Top attractions – Burnham Park, Mines View Park, Strawberry Farm, The Mansion, Baguio Cathedral, Baguio Botanical Garden
How long to stay – 2-3 Days
PHILIPPINES TRAVEL GUIDE FOR WHAT TO EAT
Filipino cuisine isn't as famous as other cuisines in Southeast Asia, such as Thai or Vietnamese cuisine. But if you give it a chance, you will find out why celebrity chef Andrew Zimmern called it the "next big thing".
When you travel to the Philippines, sampling one of many Filipino delicacies is something you must add to your itinerary.
Discover what dishes are a must-try during your stay.
ADOBO
If there is one dish that Filipino cuisine is known for worldwide, it's adobo. Everyone in the Philippines loves adobo!
There are also many regional variations to the adobo recipe, which makes it fun to try them when you visit other parts of the country.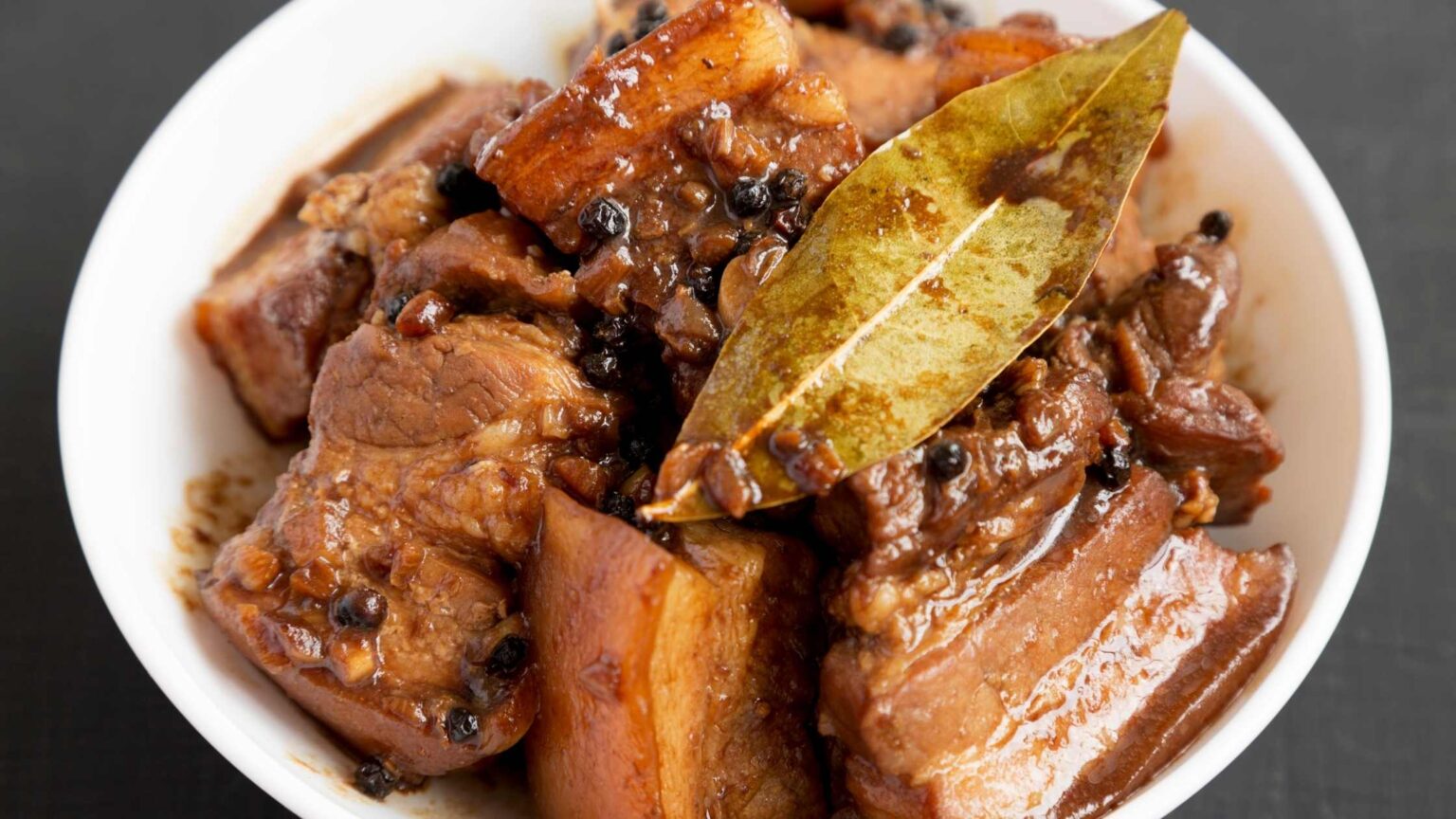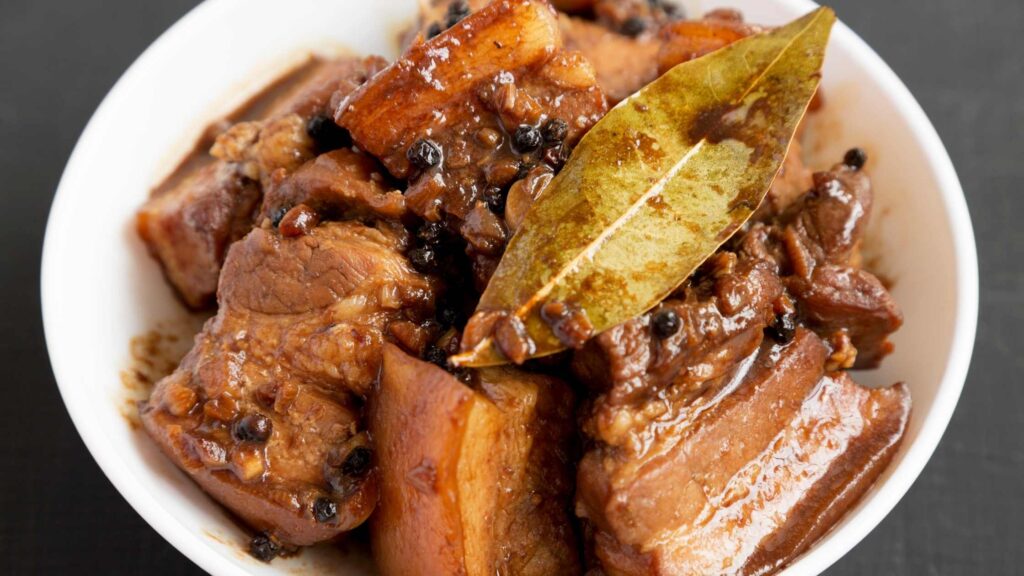 It can be made with chicken, pork, or a combination. The recipe uses soy sauce and vinegar as the main base for the sauce, along with bay leaves and pepper.
The dish is cooked for several hours to ensure the meat is fork-tender.
Where to try – Wooden Spoon in Manila, or Via Mare in Manila
How much does it cost (usually) – 49 to 150 Php (1-3 USD)
KARE-KARE
Kare-Kare is another homemade dish that is popular in the Philippines. This dish consists of a rich stew made with peanut sauce and oxtail.
But if oxtail is unavailable, other meatier beef cuts are used for this recipe. It is often served with fermented seafood paste (known locally as bagoong).
Where to try – Pampanga, or restaurants like Ombu Kusina in Tomas Morato or Abuela's in Legaspi Village
How much does it cost (usually) – 100-300 Php depending on the serving size (2-6 USD)
PORK SISIG
As an iconic bar food served in the Philippines, pork sisig is often consumed during drinks at a bar.
This recipe originated in Pampanga, which is also known as the Culinary Capital of the Philippines.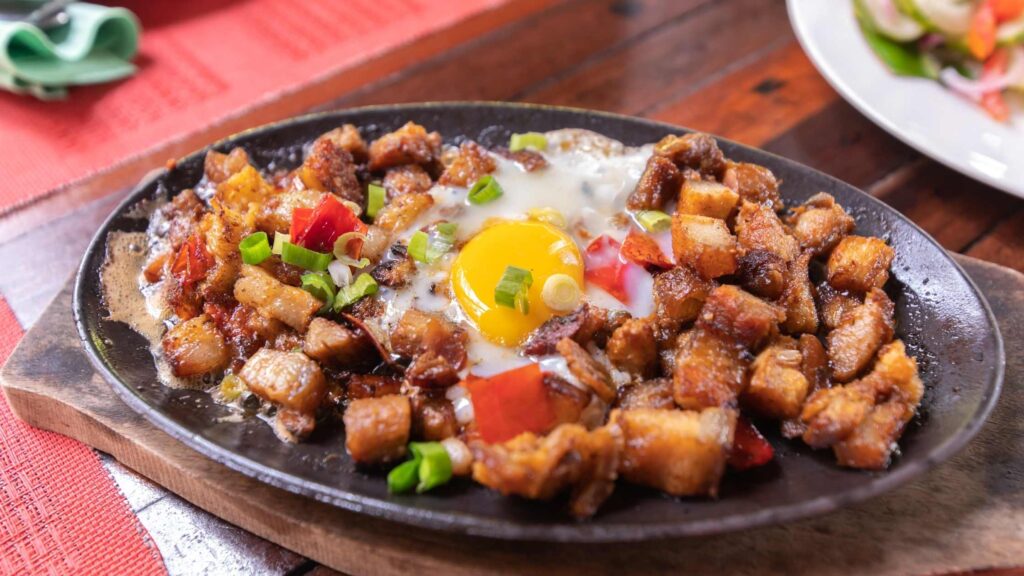 This dish is served on a hot plate and is made with a mixture of chopped pig's face, ears, and liver, among other internal organs. It is also served with a drizzle of calamansi juice and egg.
Where to try – Pampanga, Razon's of Guagua, Pampanga, and Gerry's Grill.
How much does it cost (usually) – 70-250 Php (1.4-5 USD)
HALO – HALO
As the most popular dessert recipe in the Philippines, the Halo-Halo can chill.
It is called such because this frozen dessert is made with various ingredients, including tapioca and beans (like garbanzos, kidney beans), macapuno, and sweetened plantains.
It is an excellent choice of dessert for vegans because it is filling and makes with plant-based ingredients.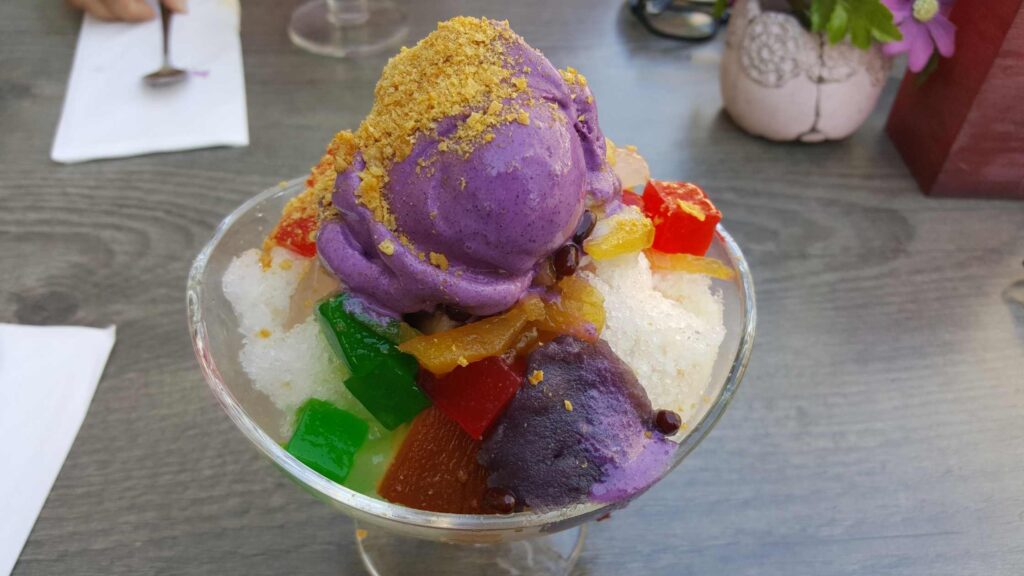 It is also the perfect dessert to quench your thirst in the heat of the Philippines.
Where to try – Aling Foping's in Davao and Razon's of GuaGua
How much does it cost (usually) – 90-150 PHP (1.8-3 USD)
PHILIPPINES TRAVEL GUIDE – FINAL THOUGHTS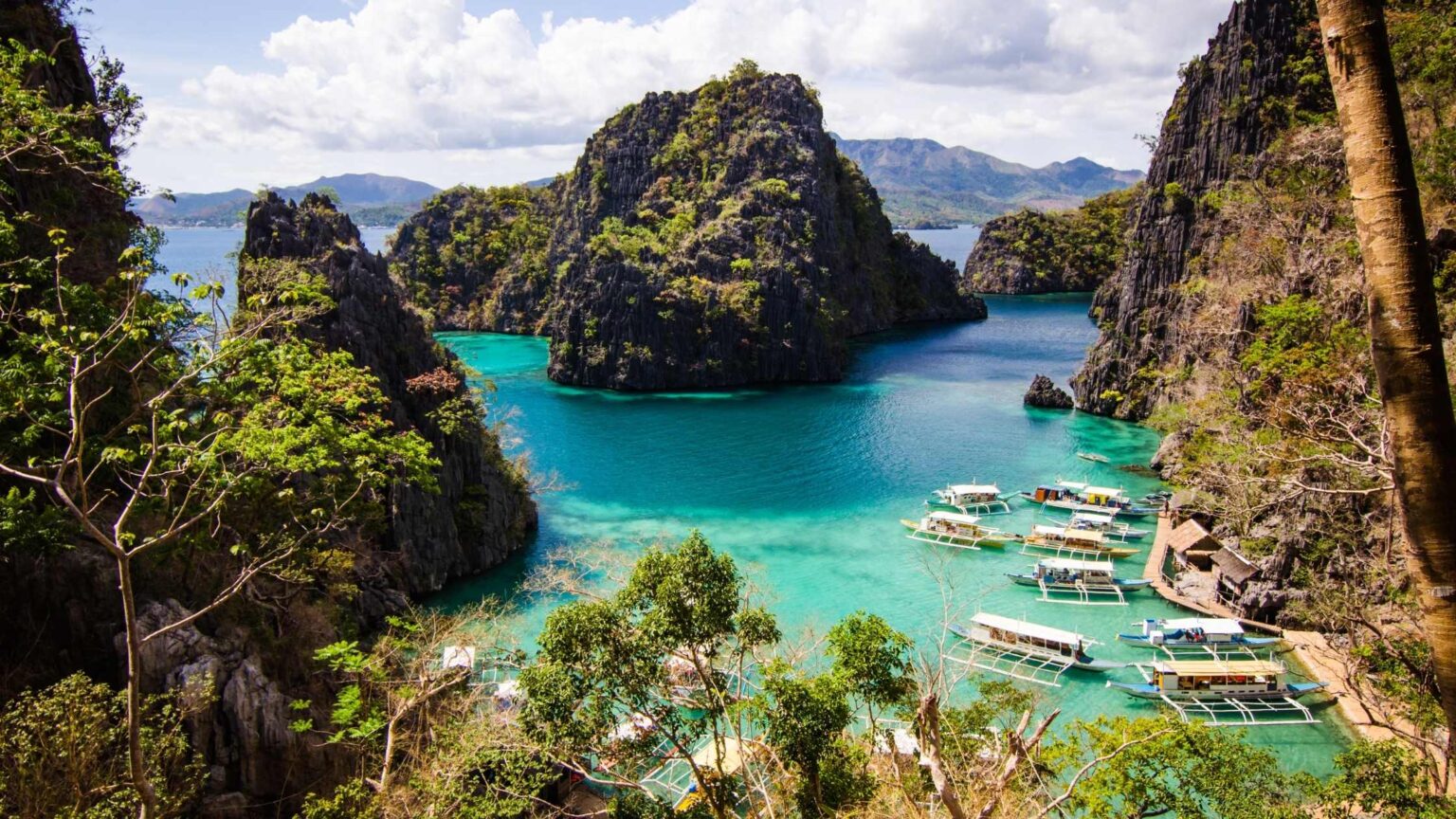 The Philippines is composed of thousands of islands that form the archipelago, which explains why there is so much diversity on each island.
It is enough incentive to try and explore as many islands as possible. You will be able to experience plenty of unique experiences or sample individual tastes.
When visiting the Philippines, you will always feel like you are somewhat in a place where East Asia meets Latin America because of the Spanish colonisation.
TOP TRAVEL TIPS & RESOURCES
Below is the list of the travel resources you can use to organize your travel – from flights to insurance and everything. These are the resources I use myself, which is why I recommend you for a hassle-free travel planning experience and fantastic trips.
Booking Flights
: To score flight deals, search on
Jet Radar
, Kiwi,
or
12go.Asia
(for Asia planning). Book and fly mid-week, taking red-eyes flights or those in the early mornings for better deals and lower prices. Avoid check-in bags on a budget airline.
Booking Trains:
The best websites for booking trains anywhere in Europe are
Rail Europe
and
TrainLine
. Both are easy to manage online and track your journeys.
Booking Cars:
For the best prices and easy handling of renting a car for road trips and day trips, I'd recommend
Discover Cars
or
Rental Cars,
available throughout the world.
Accommodations:
I typically use
HotelsCombined
or
Booking.com
to book hotels. There are special getaway deals with amazing discounts(over 50%!) for this year on Booking.com, and you can find them
here
.
I use
Hostelworld
and
Agoda
to book hostels as the deposit is low, easy change/cancellation is available and reviews are excellent on both. Depending on the destination, I love staying in
VRBOs/homestays
.
Travel Insurance:
No matter whether it is a short trip or longer trips abroad, I strongly recommend buying travel insurance for international trips. I recommend either
World Nomads
or
SafetyWing
for international travel insurance.
Tours:
Being a solo traveler, one of the best ways to optimize my time, budget, and super importantly, meet amazing people from all over the world is by joining tours, especially food tours, walking tours, day trips, culture, and history tours.
You will get a local's perspective, the best opportunities to experience places and people closely. I book using
GetYourGuide
,
Klook
,
Viator,
and
Voyagin.