If you are looking for amazing quotes about California, you are in the right place. Whether you are looking for some inspiration or want some perfect words for your Instagram pictures, you got them all. In this post, I have compiled the best California quotes, including California captions for Instagram pictures and funny California quotes too – all of them perfectly summing up the essence of the beautiful Golden State.
Home to some of the most beautiful National Parks, stunning beaches, Hollywood, sweeping landscapes, glamourous cities, and the land of Sin City – California is no doubt one of the most famous destinations in the USA. One of the top tourist destinations, there is something for everyone in this state – from beach lovers to outdoor enthusiasts to party people.
Scroll these captions about California to fall in love with everything this state has to offer.
BEST QUOTES ABOUT CALIFORNIA
Below is the list of the best quotes about California by celebrities, writers, and artists. Fall in love with the gorgeous state through these California quotes and California captions.
"Everything is just better in California – the wine, the food, fruits and vegetables, the comforts of living. Even the instrumentalists are generous and curious. Everything is wonderful." – Beth Anderson
"When California was wild, it was the floweriest part of the continent." – John Muir
"My California sunrise, there's a real mist in the air. I think of the mountains. You can smell the farm fields. You can smell the dirt and the lights and the whole sun." – Jon Pardi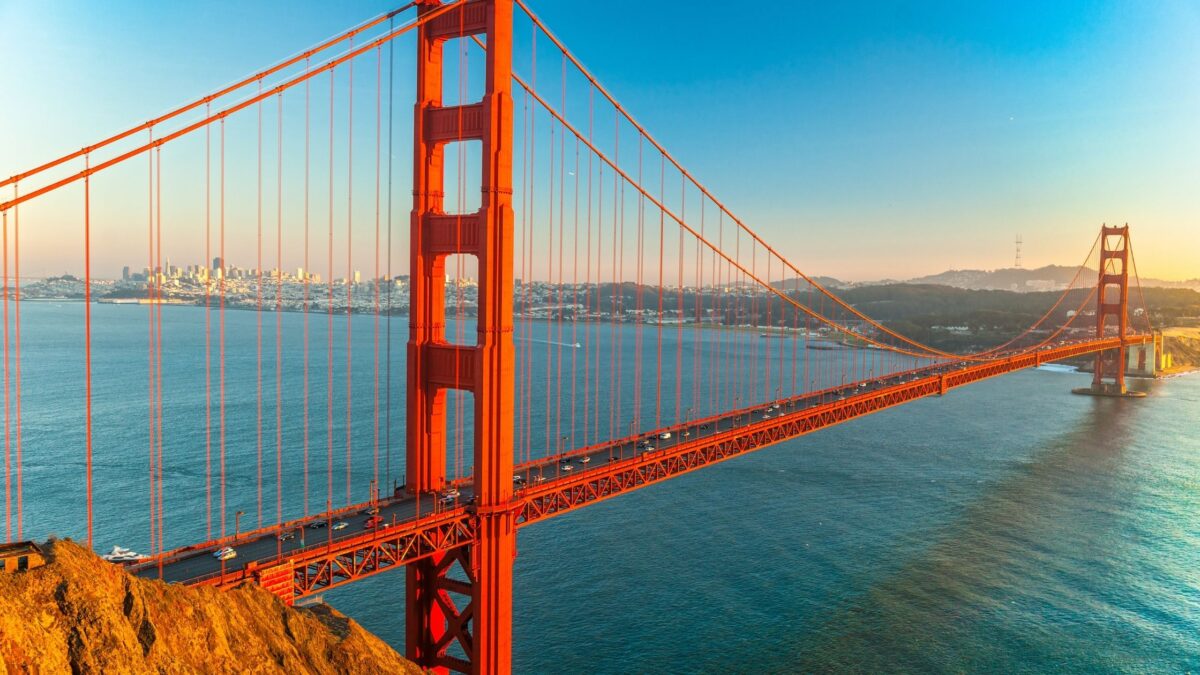 "I just realized some things make me happier, and the good weather in California makes me happier." – Bianca Balti
"When I came to Los Angeles, it was the first time that I ever felt like I belonged somewhere." — Jennifer Love Hewitt
"While I'm in L.A. I always make time for my favorite activity which is hiking. The trails in California are amazing, as they are always challenging, and I never get bored from all the beautiful scenery." – Dylan Lauren
"I think Northern California is the most beautiful place on earth. And I adore New Orleans, but there's something about the air in SF, for instance. It changes from moment to moment, like one's thoughts." – Hilton Als
"Still a lot of lands to see, but I wouldn't want to stay here, it's too old and cold and settled in its ways. Oh, but California, California I'm coming home." – California, Joni Mitchell
"I love driving; driving along the California coastline is the best drive in the world." – Al Jardine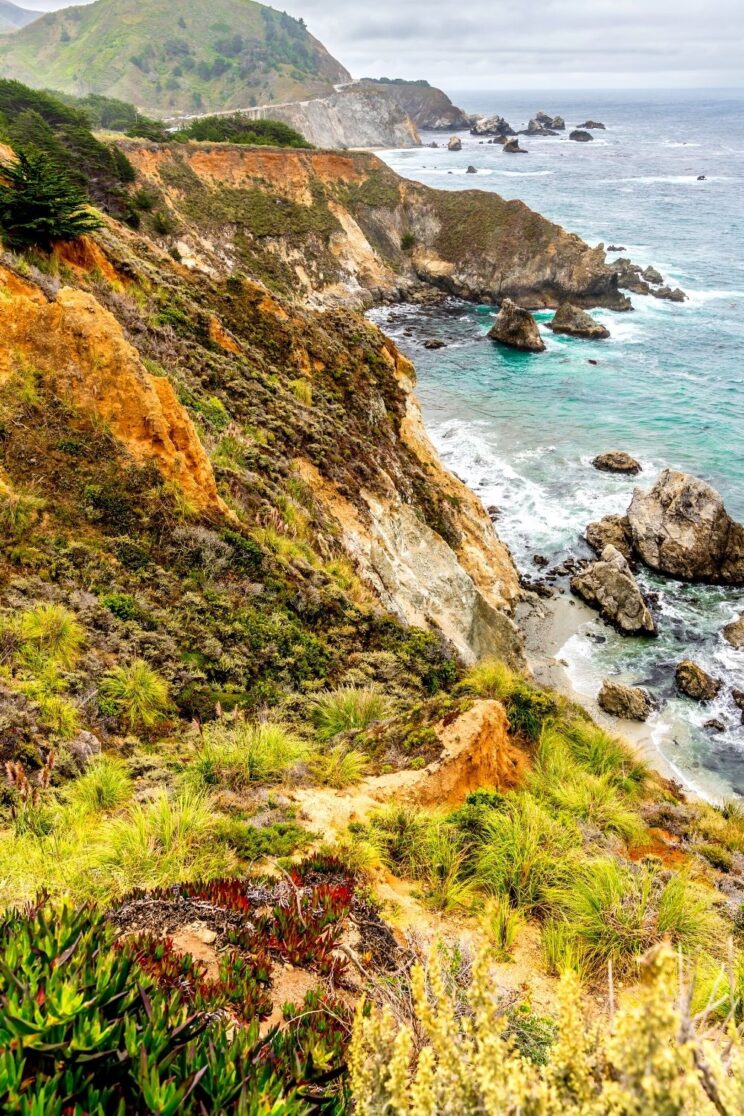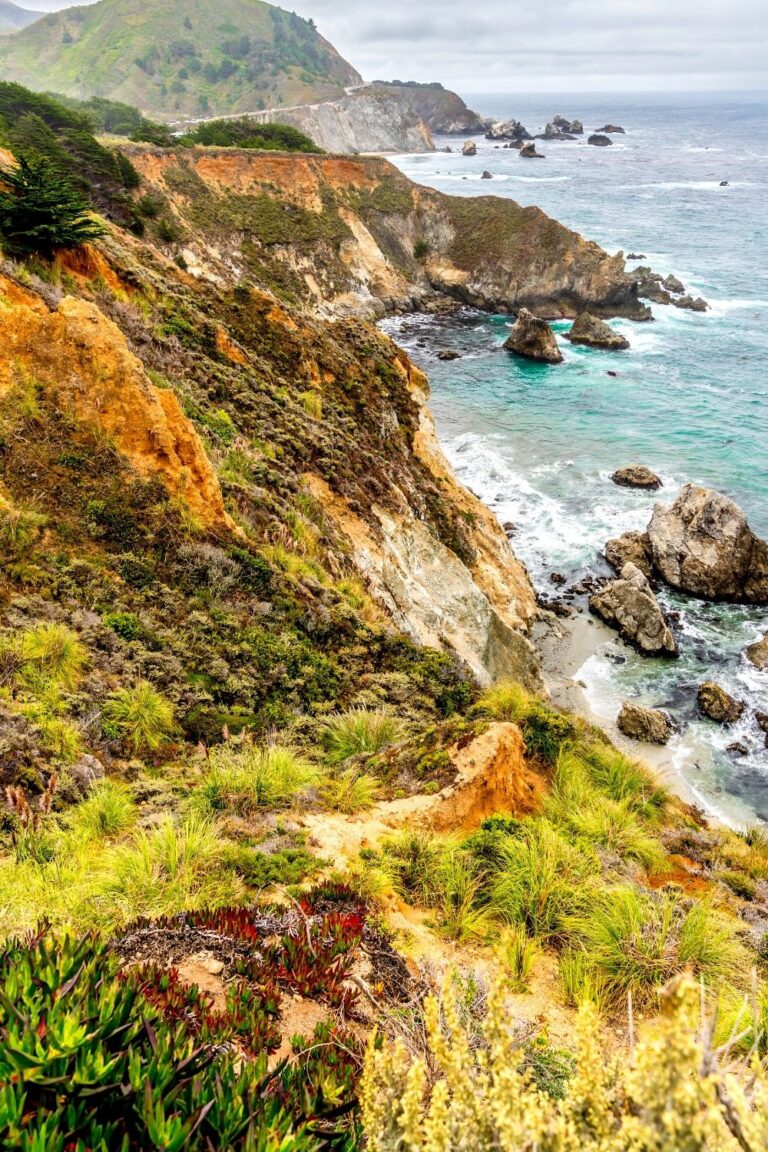 "I live on the beautiful Northern California coast. I have always loved hiking, whale watching and being outdoors." – Christine Feehan
"This land is your land, this land is my land, From California to the New York Island. From the redwood forest to the Gulf Stream waters This land was made for you and me." – Woody Guthrie
"I've never been somewhere I belonged, but there are places where I think I could be happy. Like San Francisco. Well, do art museums count? Because I feel like I belong in them." – Heather Demetrios
"Nature. That's the one thing that tips the balance in terms of living here in California. Within minutes, I can be in a desert, at the ocean, in a park, and that's the most nourishing food for my soul." – Lara Pulver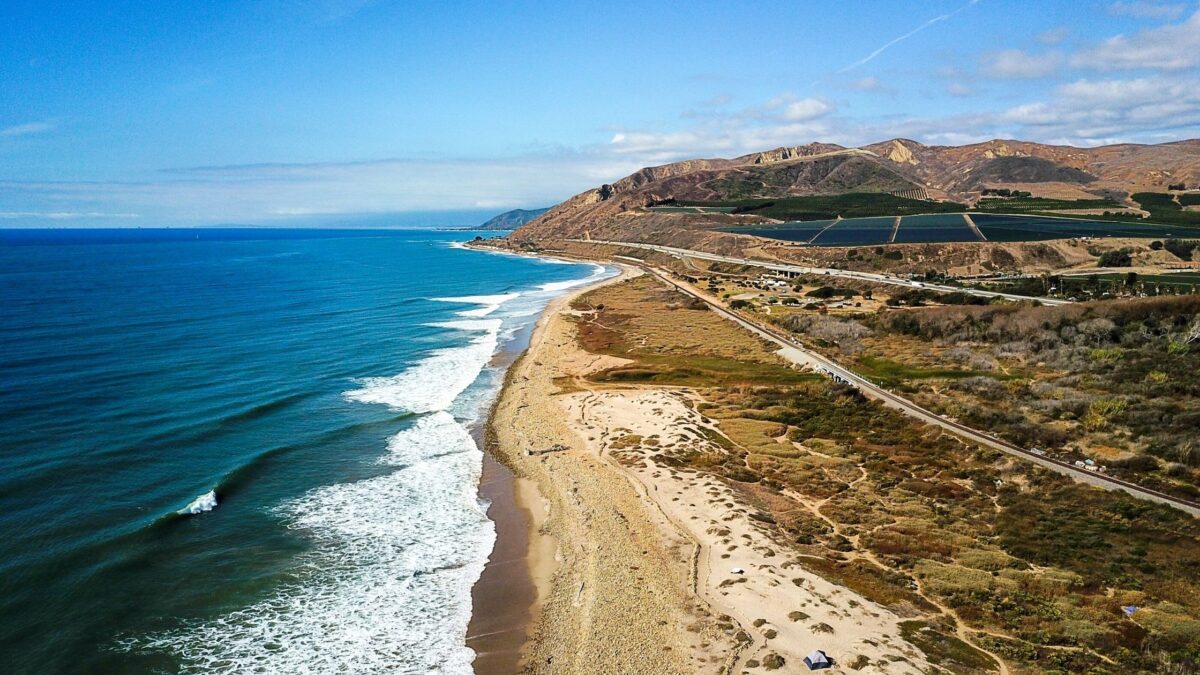 "The mornings along the coast where the fog and mist meet with the salty spray of the seas is one of my favourite smells. I love the smell in the evergreen forest just after it rains – The Redwood Forest in California has the coast, too, so you have the best of everything!" – Paul Walker
"Everyone who comes to California brings a little of his own state with him. His own old state, regardless of where or when is always lurking in the back of his memory for comparison with what he finds here." – Max Miller
"From the first time I heard Bob Marley or even Sublime, I wanted to move out to California and be near the ocean, start surfing, start being a part of that whole thing." – Brendon Urie
"Always there is a sort of dream of air between you and the hills of California, a veil of unreality in the intervening air. It gives the hills the bloom that peaches have or grapes in the dew." – Stella Benson
"California is a place of invention, a place of courage, a place of vision, a place of the future. People who made California what it is we're willing to take risks, think outside convention and build." – Nicolas Berggruen
"The two girls grew up at the edge of the ocean and knew it was paradise, and better than Eden, which was only a garden." – Eve Babitz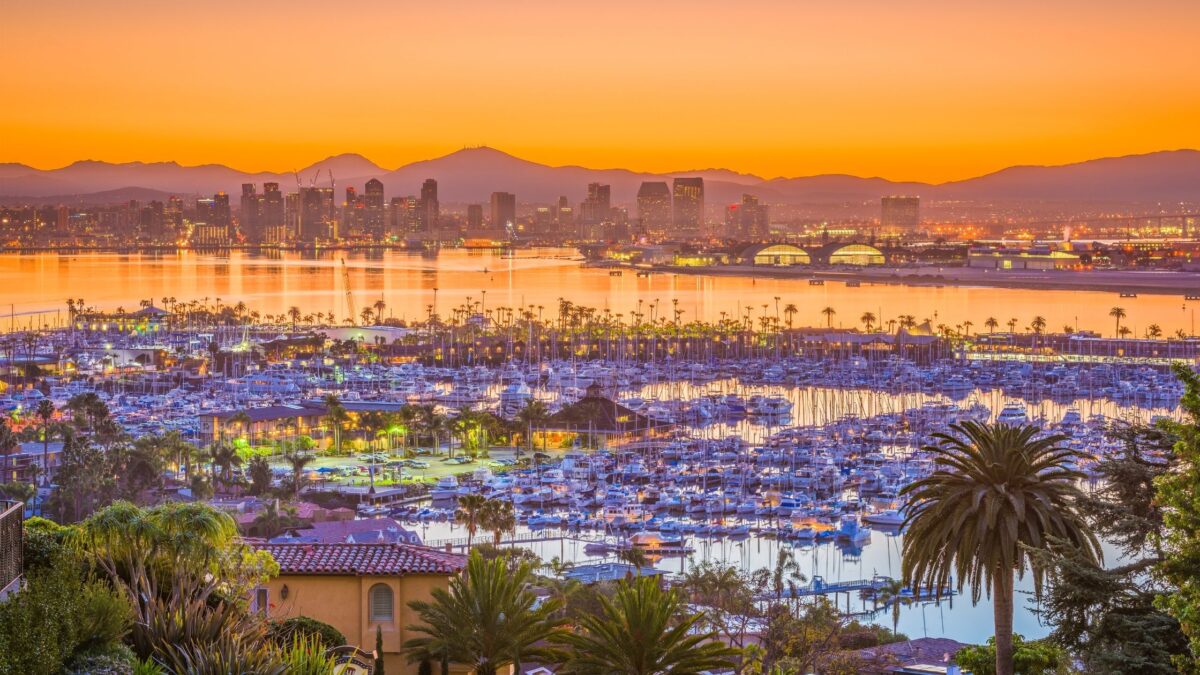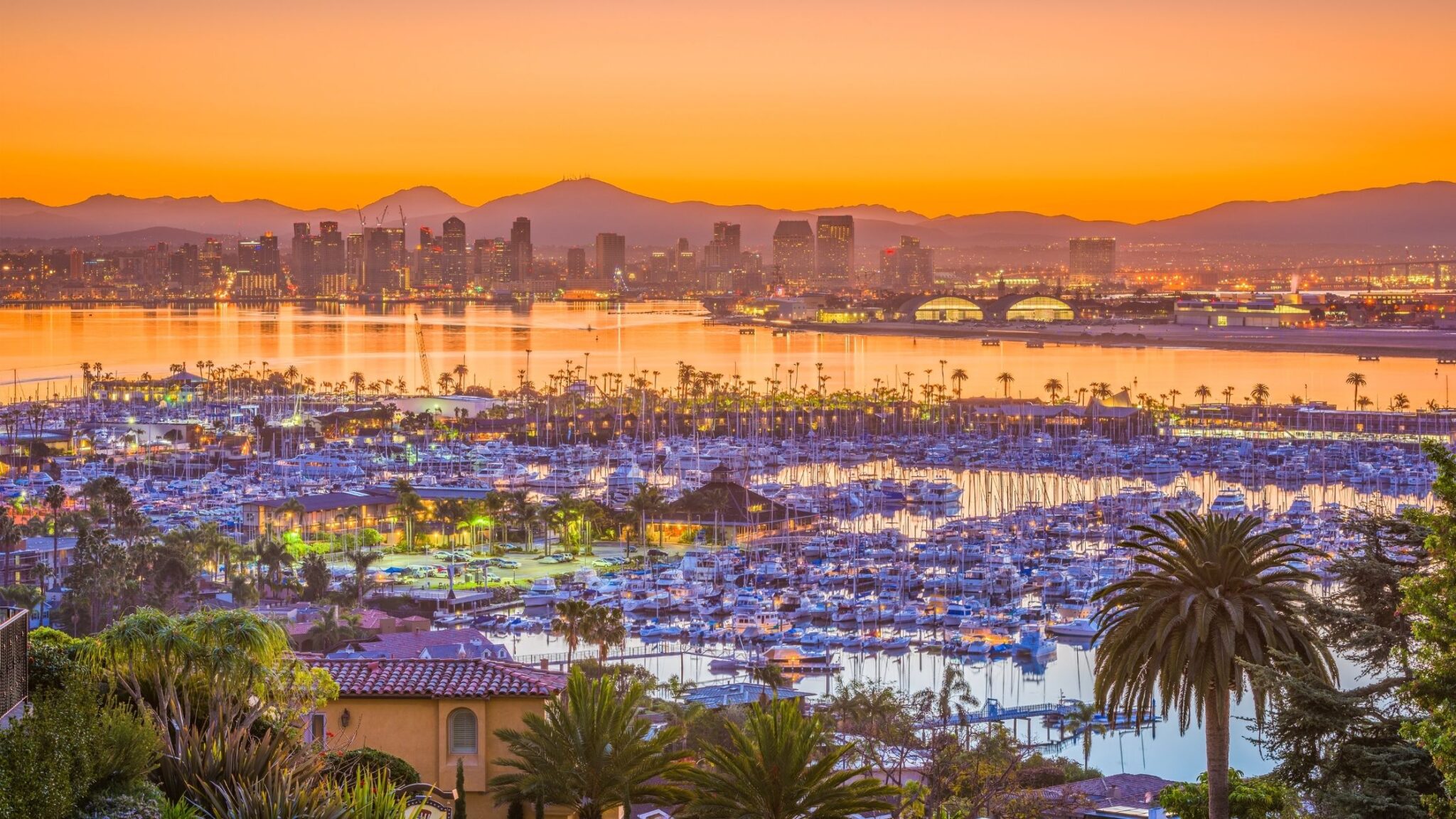 "Well, my thoughts about California are kind of mythological. To me, as well as being a real place, it's a place where people go to find something – to find happiness or to realize their dreams. So it has that kind of quality of heroism and heartache." – Colin Hay
"When a tree takes a notion to grow in California, nothing in Heaven or on earth will stop it." – Lilian Leland
"California day, California weather. Take the clouds away, I'll feel a whole lot better. California day. There's nothing like the sunshine to get me out of doors." – California Day
"As one went to Europe to see the living past, so one must visit Southern California to observe the future." – Alison Lurie
"The attraction and superiority of California are in their days. It has better days, and more of them, than any other country." – Ralph Waldo Emerson
CALIFORNIA CAPTIONS FOR INSTAGRAM
Below are some perfect quotes about Califorina that will go as amazing California Instagram captions.
"To capture a California sunset in South Pasadena is to hold an angel's wings with bated breath." – Ace Antonio Hall
"Crushing on Cali."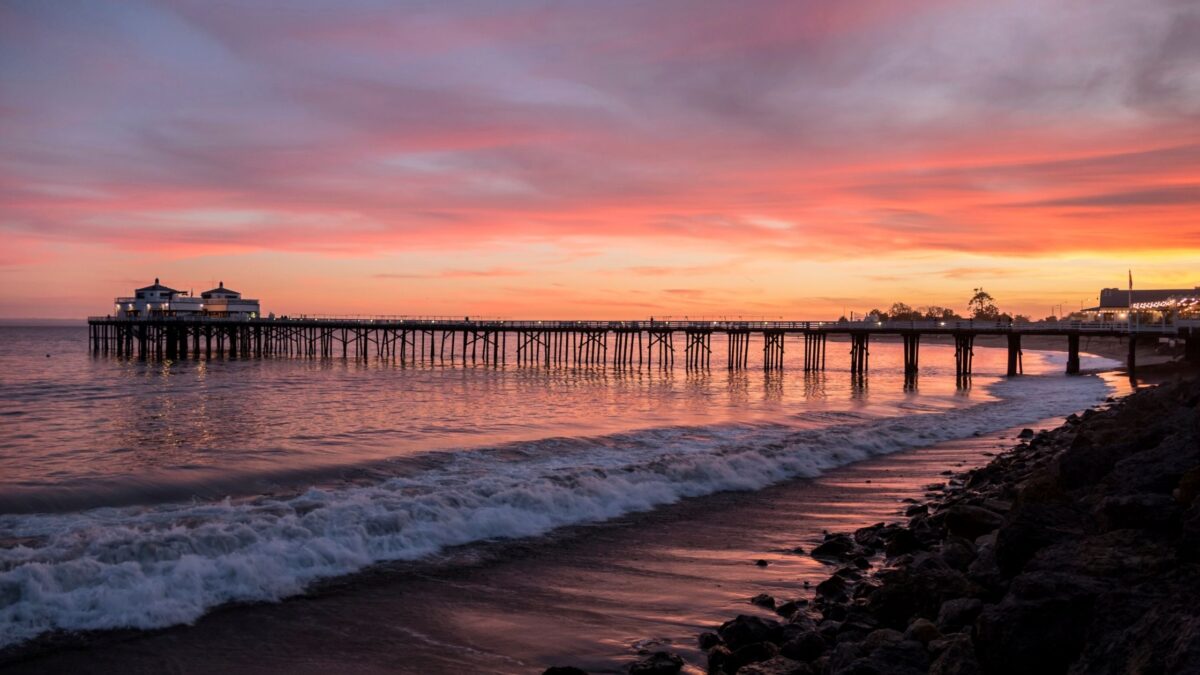 "All scenery in California requires distance to give it its highest charm." – Mark Twain
"California is like a beautiful wild kid on heroin, high as a kite and thinking she's on top of the world, not knowing she's dying, not believing it even if you show her the marks." ― S.E. Hinton
SHORT QUOTES ABOUT CALIFORNIA
These short quotes about California are perfect if you want some concise California captions for Instagram to inspire a trip to the Golden State.
"She stood there bright as the sun on that California coast." – Bob Seger
"My heart cried out for you, California." — Joni Mitchell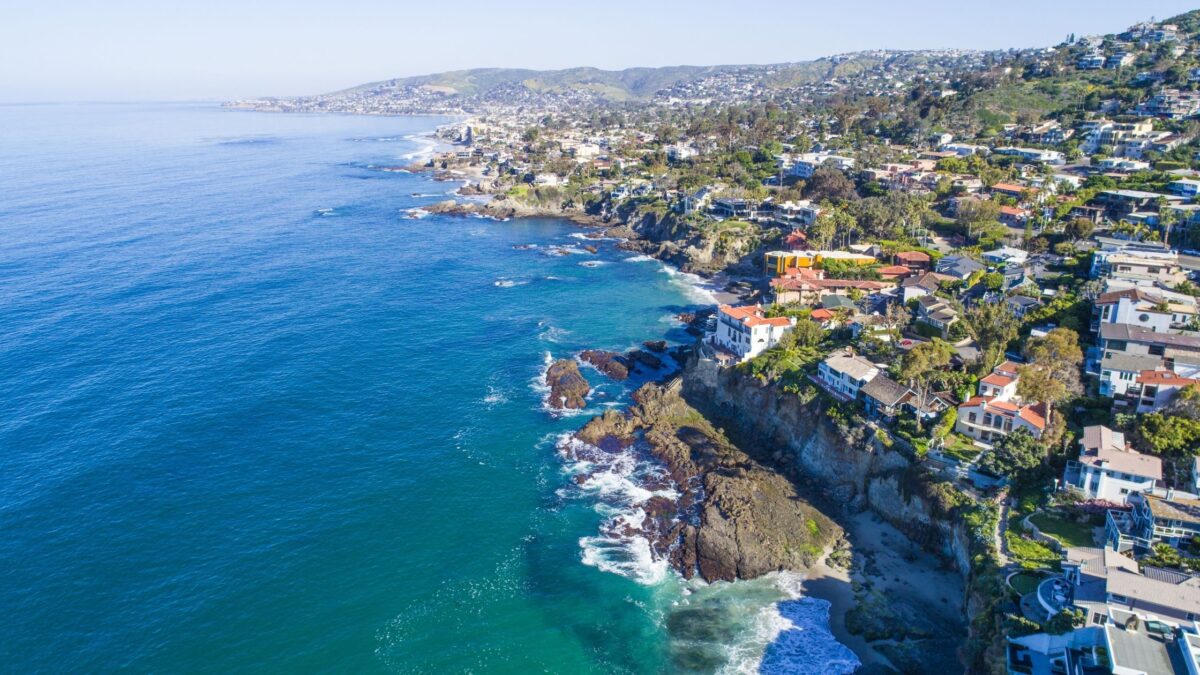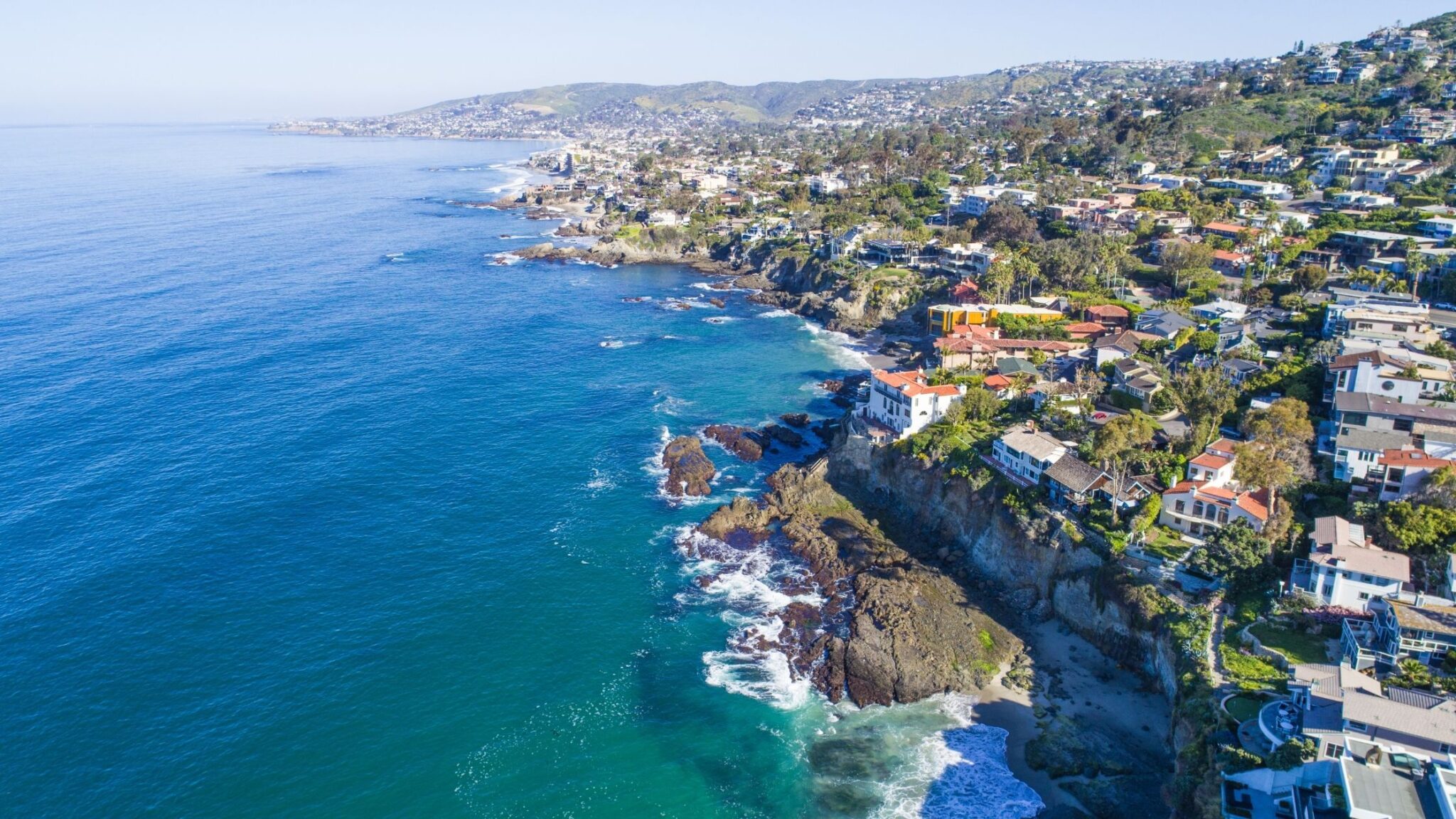 "Going back to Cali, strictly for the weather." — The Notorious B.I.G.
"Beach day is every day in Cali."
"I'm very much a hippie from Northern California." – Jessica Chastain
"California is an Italy without its art." – Oscar Wilde
"If they can't do it in California, it can't be done anywhere." – Taylor Caldwell
"Another blinding California day. They were all blinding here." – William Bayer
"California is full of homesick people." – Judy Van Der Veer
"Move to California. Malibu is paradise." – David Geffen
"Life in California is beautiful." – Oscar Nunez
"California is where you get to start over." – Tracy Chevalier
"California, still a magical vanity fair." – Eileen Granfors
"Everyone in California is from somewhere else." – Wright Morris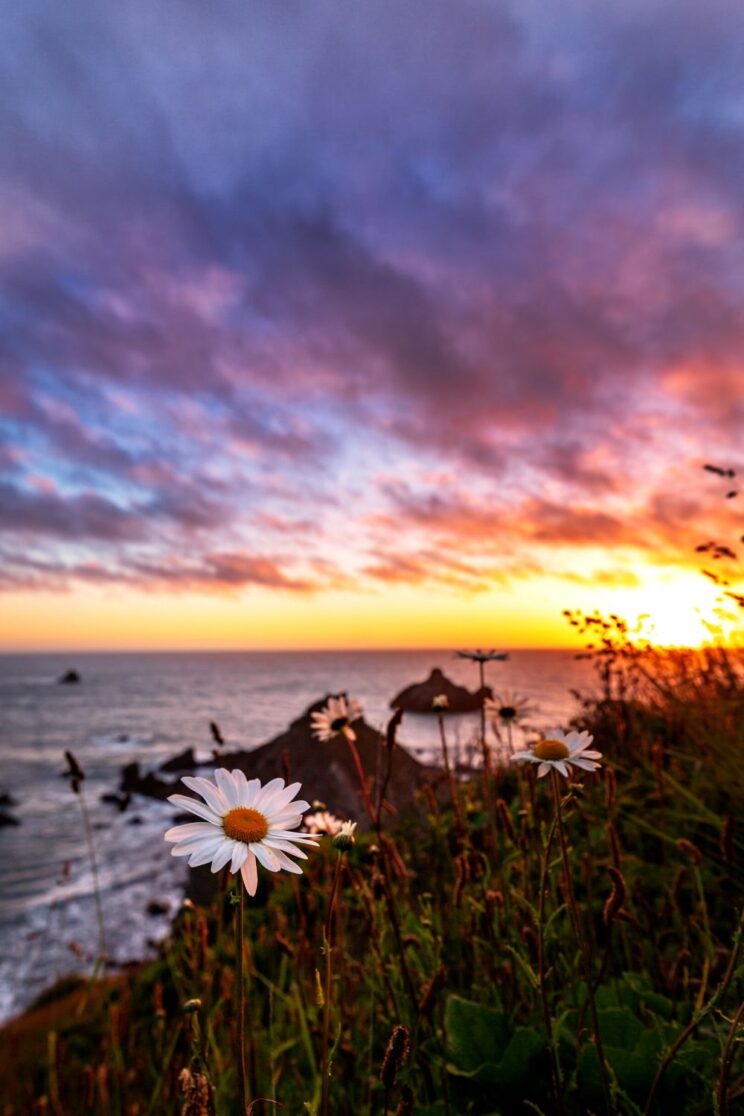 "California knows how to party." — 2Pac
"The West Coast is the best coast."
"I'm a Texas girl, with a California soul." – Crystal Woods
"I think California has the best energy." – Kevin Gates
"And if you want these kinds of dreams it's Californication." – Red Hot Chili Peppers
"The light was different here in California." – Heidi Freeston
"I love California. It definitely represents wild freedom." – Jenny O.
"They write songs about California girls for a reason." – Sarah Mlynowski
"I don't like the sun, but I live in California." – Liz Goldwyn
"California is calling me. California is where I shuld be." – California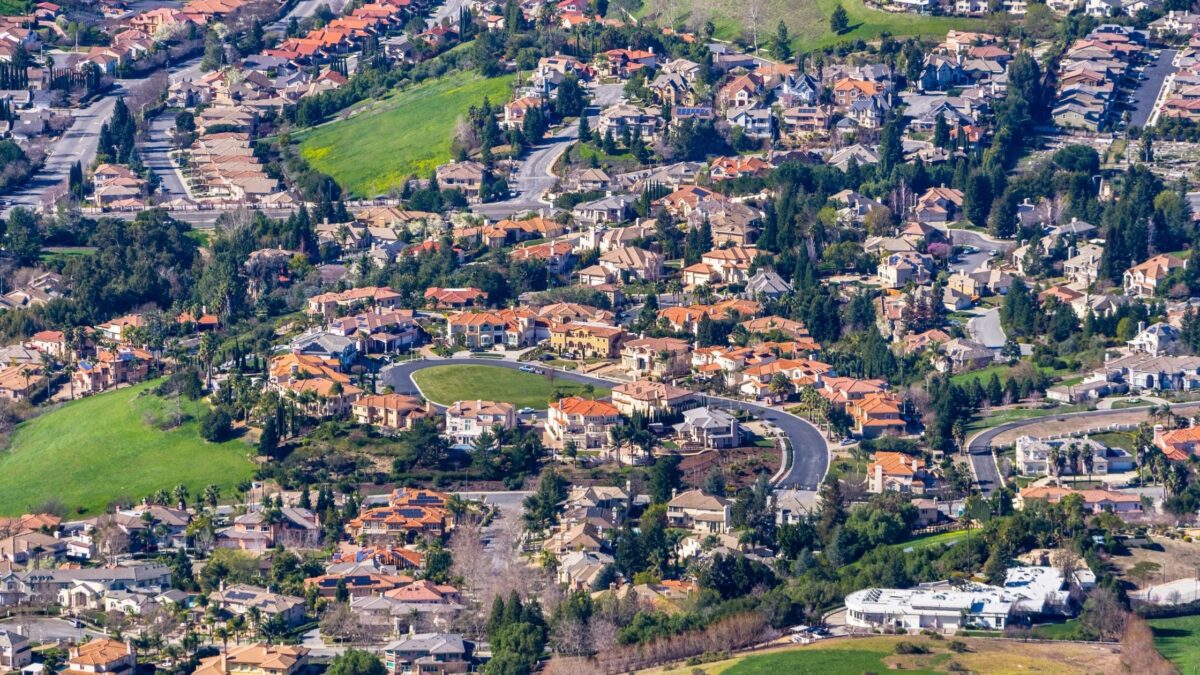 "Whatever starts in California, unfortunately, has an inclination to spread." – Jimmy Carter
"I'd rather be in prison in California than free anywhere else." – Inez Haynes Irwin
"I'd like to dream my troubles all away, on a bed of California stars." — Wilco
"No matter where you put me, I don't care if it is North Carolina, Florida, California, New York City; I'm going to be who I am." – Chris Paul
FUNNY QUOTES ABOUT CALIFORNIA
Celebrities, Comedians, and other celebrities are on their humourous take through these funny quotes about California – from living there to exploring the places to its weather, these funny California quotes spare no element of the state undescribed.
Don't laugh alone! Share these funny California captions with your friends too, for a good giggle.
"The best way to live in California is to be from somewhere else." – Cormac Mccarthy
"In California, everyone goes to a therapist, is a therapist, or is a therapist going to a therapist." – Truman Capote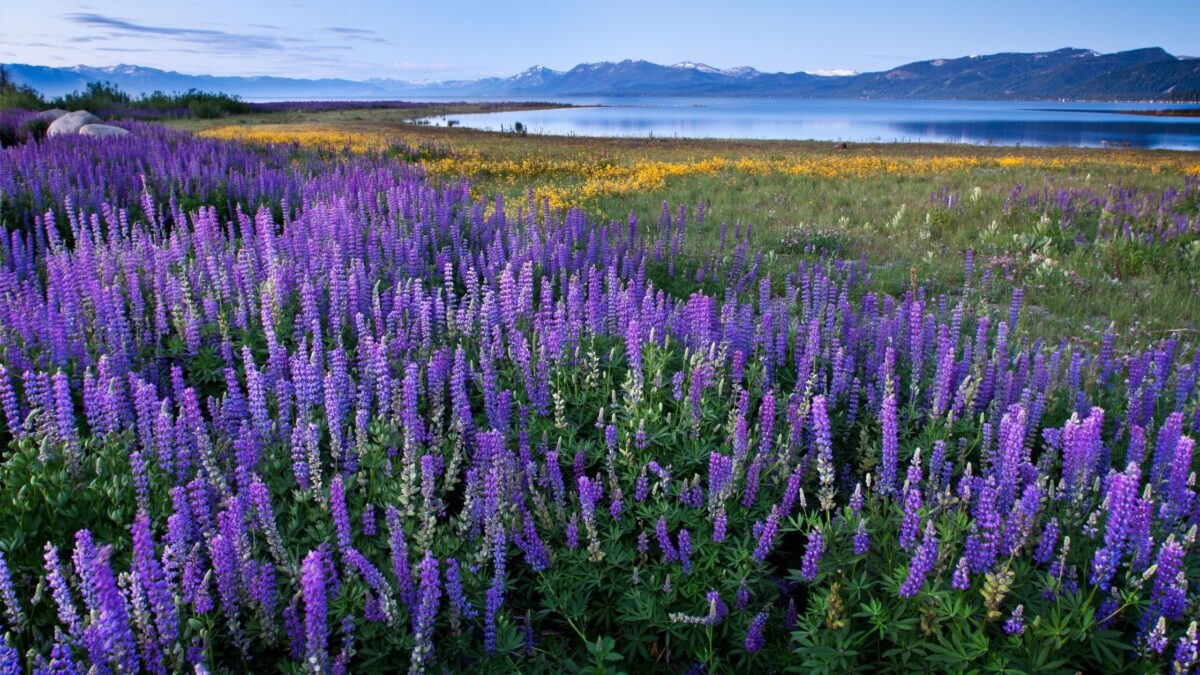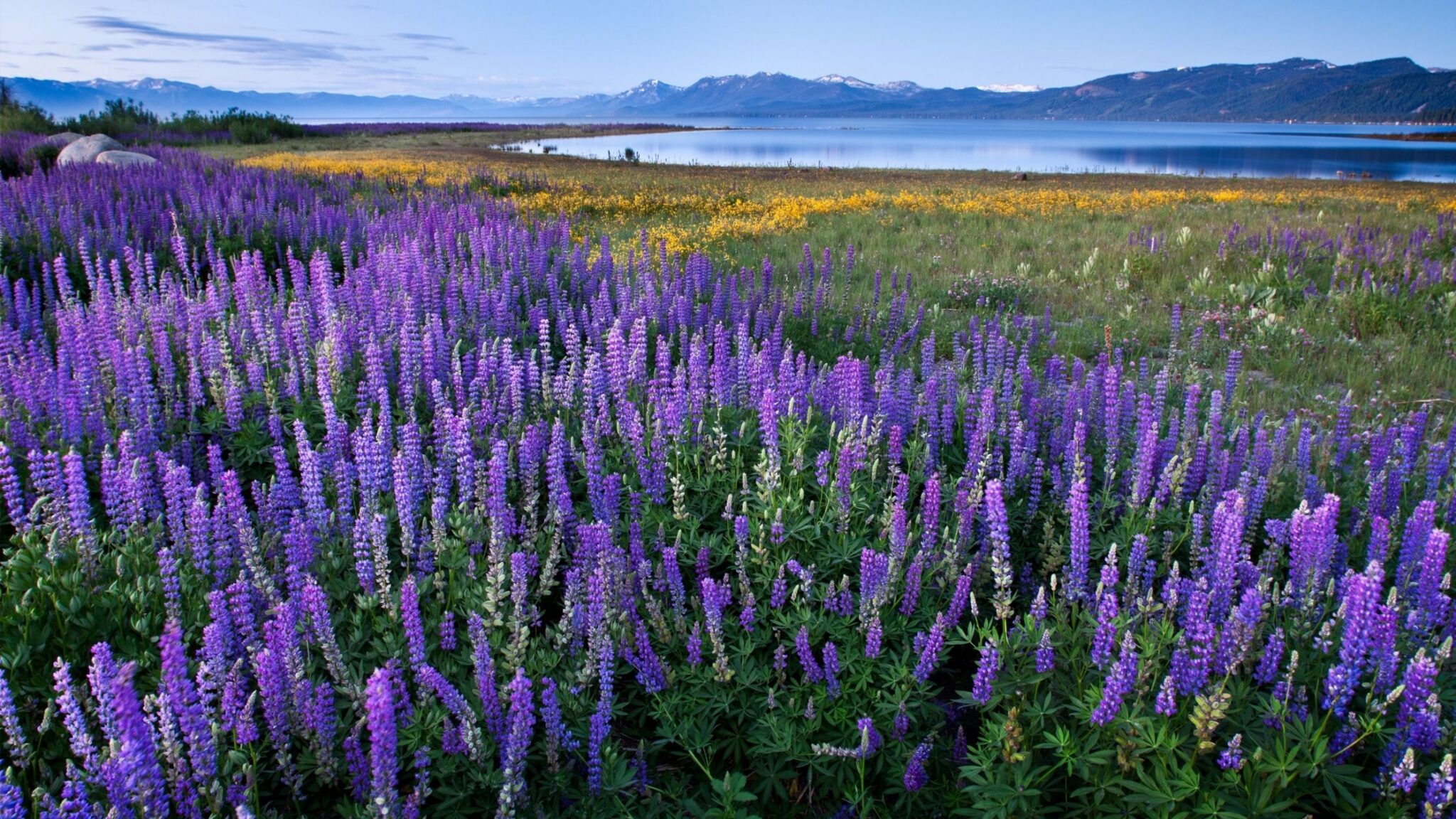 "Southern California is the land of crazy crimes." – Don Carpenter
"California: Sunny Nutland." – Edwin Diamond
"It's the easiest thing in the world to get to California-you just aim yourself west and start walking." – Rae Carson
"California is a fine place to live – if you happen to be an orange." – Fred Allen
"I wouldn't live in California. All that sun makes you sterile." – Alan Alda
"Whether they're for good or bad, all trends in the United States start in California." – Steve Schmidt
"Where is Hollywood located? Chiefly between the ears. In that part of the American brain lately vacated by God." – Erica Jong
"Here in California, we passed a law against texting while driving. But there's no law preventing you from writing a letter while driving." – Craig Ferguson
"You know you're from California when you don't call it "Cali." "
"When the Okies left Oklahoma and moved to California, they raised the average intelligence level in both states." – Will Rogers
"I know they have palm trees in Southern California. I mean I'm not a complete moron, I've watched 90210, and everything." – Meg Cabot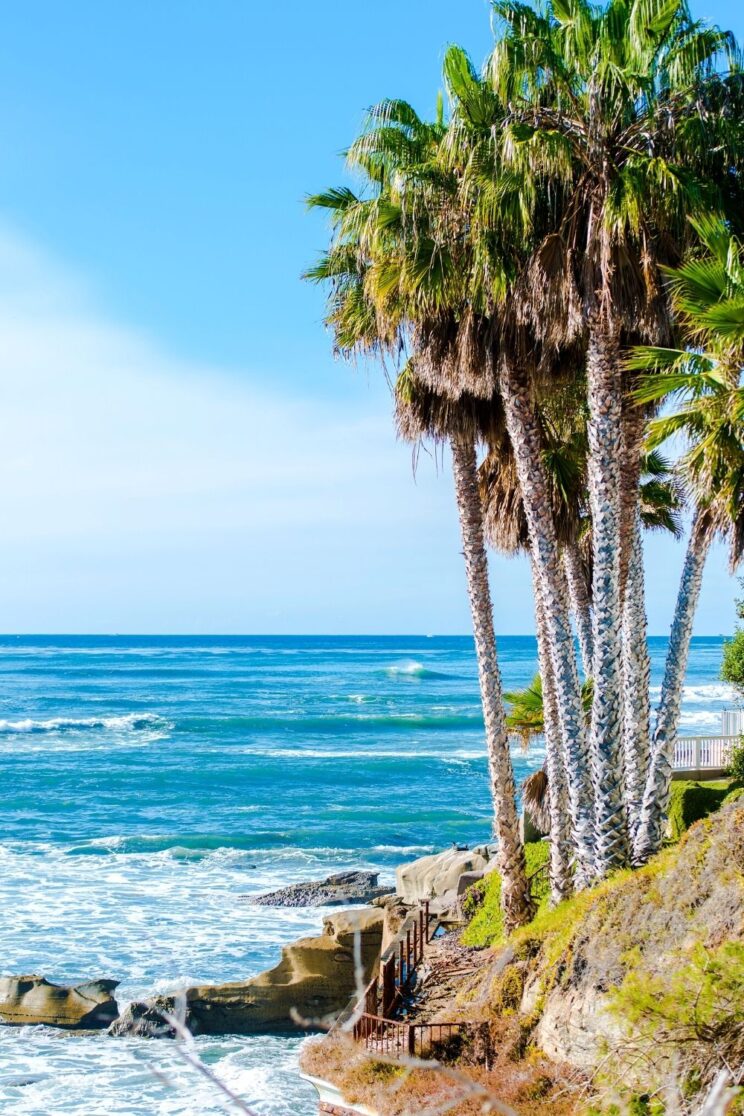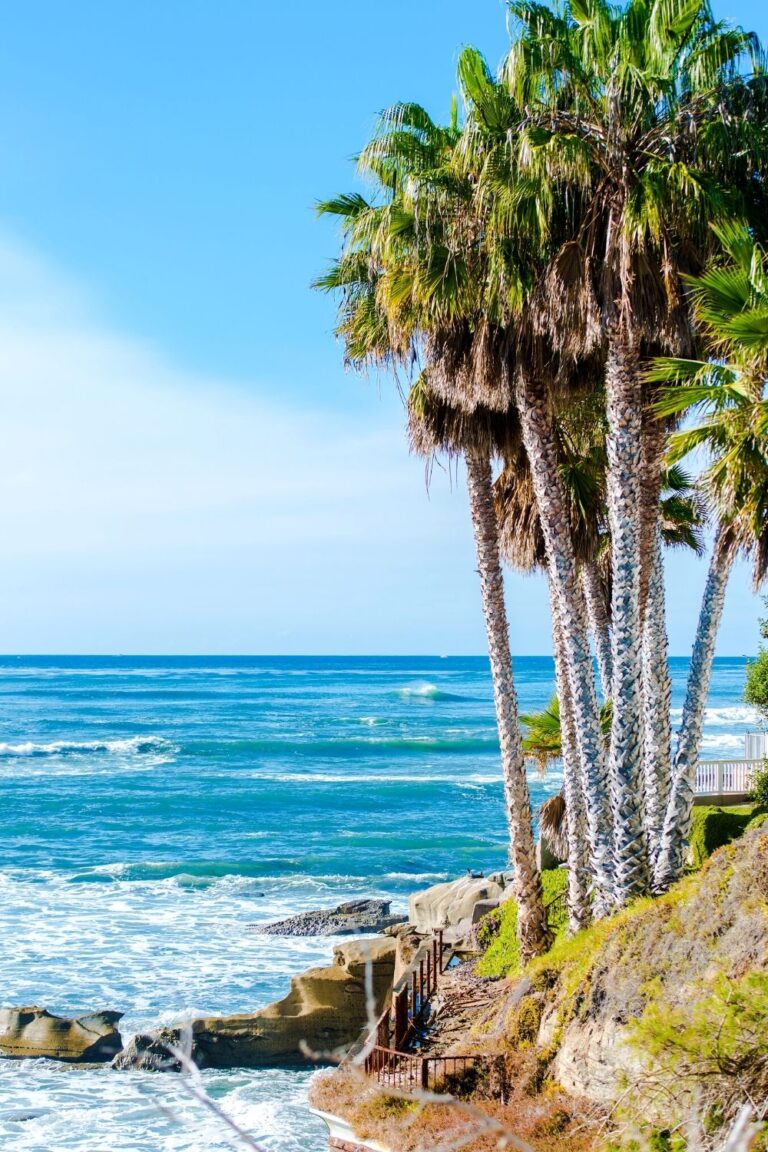 "A new study says that over half of all Californians are obese. In fact, half of Californians are really two-thirds of Californians." – Jay Leno
"Secretly, I think everyone who makes fun of California really does want to be in California." – Zooey Deschanel
"The only way we know summer is coming is by the more chilling winds, the increased dust, the tawny color of the hills, and the general dying look of things." – Caroline C. Leighton
"Facebook is obviously from California because it says 'Like' so many times."
"It's a scientific fact that if you stay in California you lose on point of your IQ every year." – Truman Capote
"Living in California adds ten years to a man's life. And those extra ten years I'd like to spend in New York." – Harry Ruby
"There is science, logic, reason; there is thought verified by experience. And then there is California." – Edward Abbey
"I love how Hollywood still wants to perpetuate the myth that beaches in Southern California are warm at night." – Chris Carmack
"Nothing is wrong with California that a rise in the ocean level wouldn't cure." – Ross Macdonald
"One of the things I had a hard time getting used to when I came to California in '78 was Santa Claus in shorts." – Dennis Franz
"There are no real Californians. There are only people who live there and people who don't." – Laura Kalpakian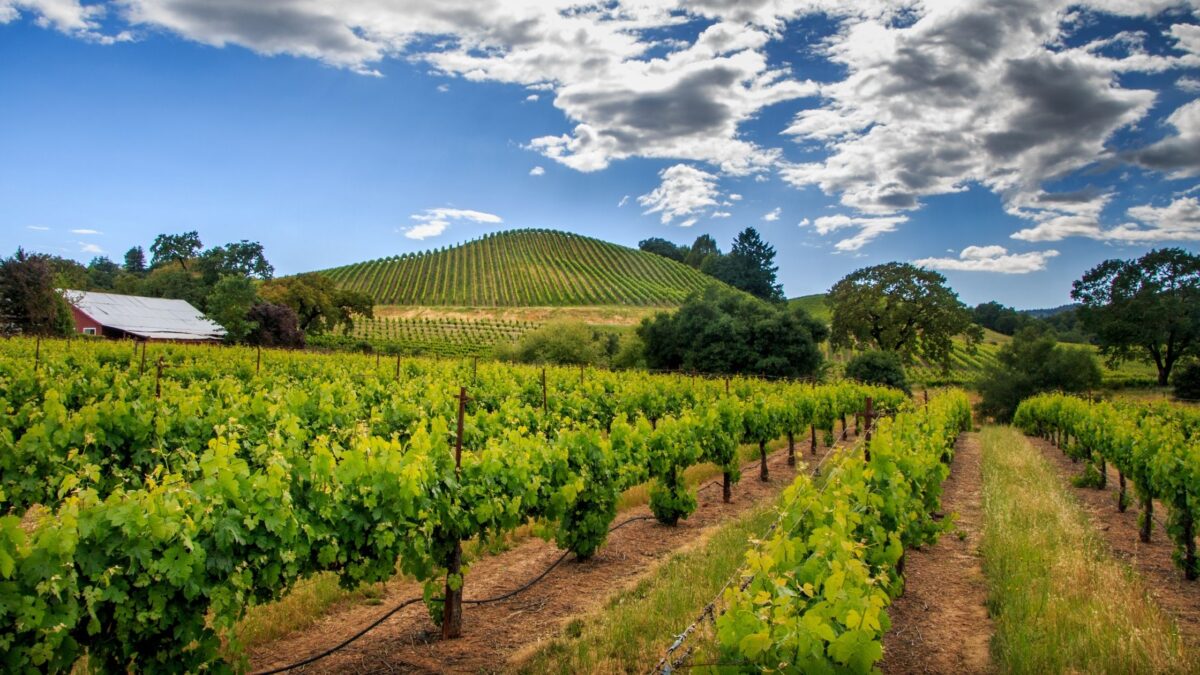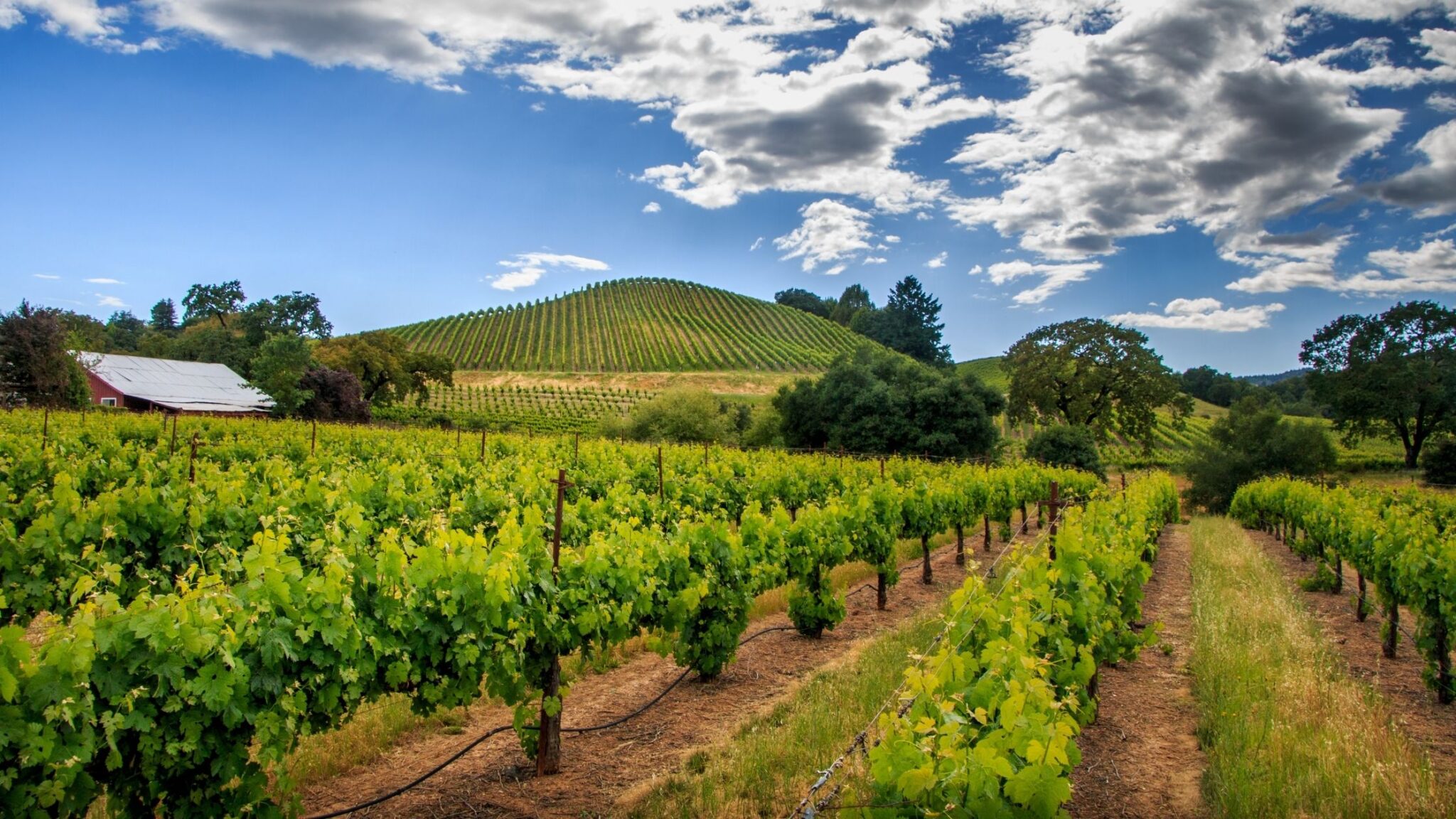 "The formula for a happy marriage? It's the same as the one for living in California: when you find a fault, don't dwell on it." – Jay Trachman
"I'm from San Bernardino, California. It's, like, all cows and dairies and very open." – Cameron Dallas
"About the only part of a California house, you can't put your foot through is the front door. All it did was hurt my shoulder and make me mad." –Raymond Chandler
"Southern California, where the American Dream came too true." – Lawrence Ferlinghetti
"In California, they don't throw their garbage away – they make it into TV shows." – Woody Allen
"California is like an artificial limb the rest of the country doesn't really need. You can quote me on that." – Saul Bellow
"I like to go for a little drive up the California coast." – Colin Farrell
"California, where the spring comes in the fall and the fall comes in the summer and the summer comes in the winter and the winter never comes at all." – Inez Haynes Irwin
"California can and does furnish the best bad things that are obtainable in America." – Hinton R. Helper
"Joshua Tree was named by Mormon pioneers. The arms looked like Joshua beckoning them to the promised land." – Diana Hollingsworth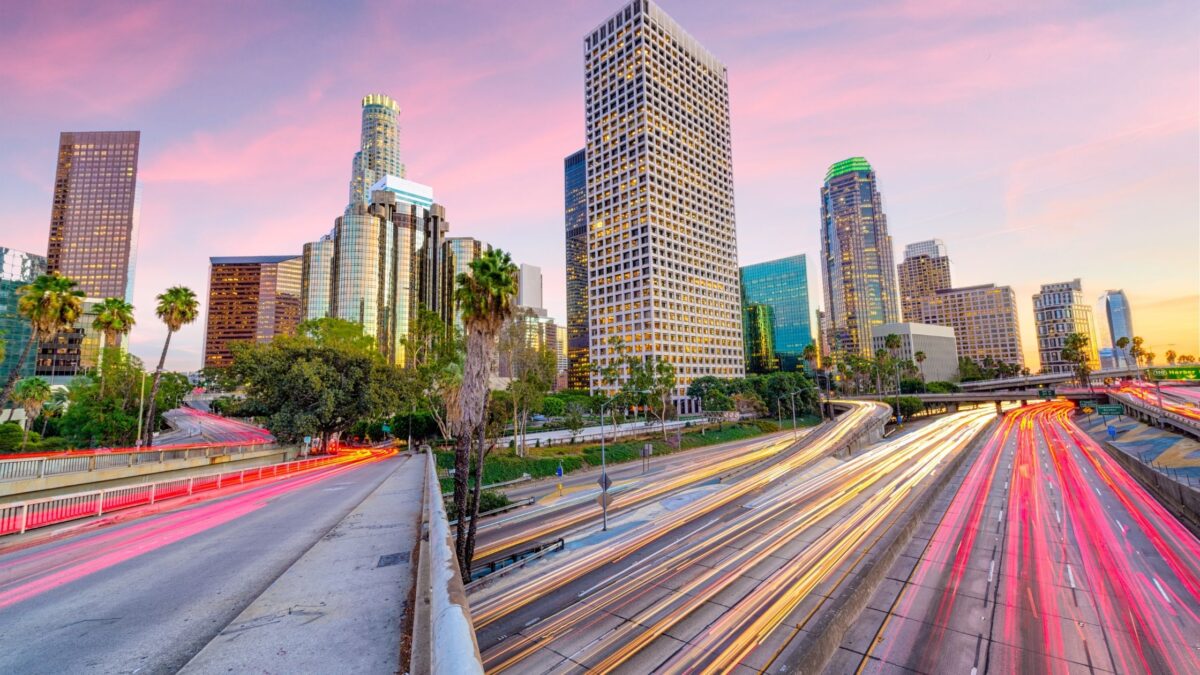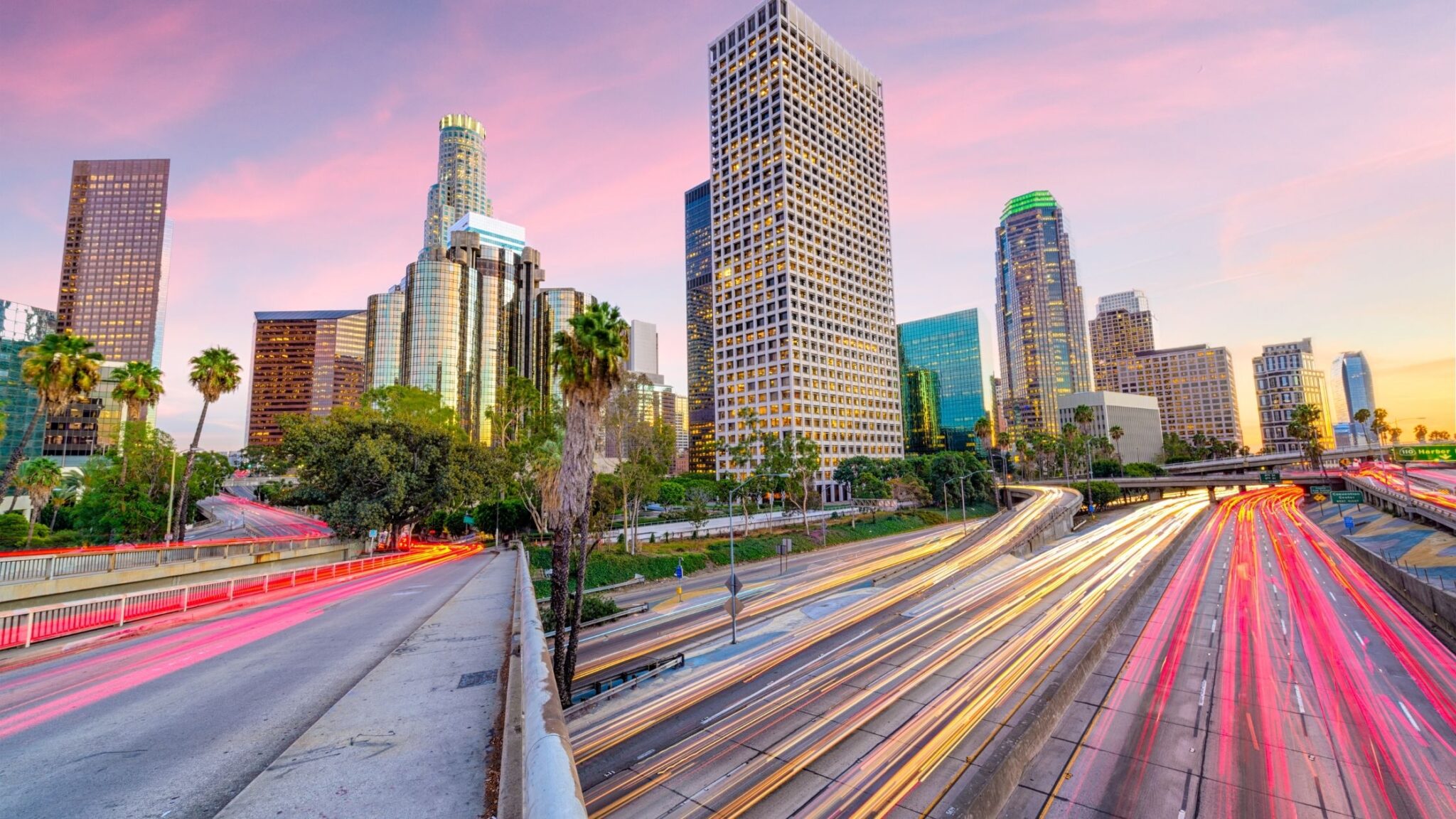 "Emotions are like a passing rainstorm: if you live in Southern California, you may never have to experience one." ― John Alejandro King
"I'm savoring being in California every minute, learning that traffic is just God's way of saying 'Hi.'" – Taylor Negron
"I'm not really a Hollywood person. Not that I don't like L.A., but I'm just a Northern California guy." – Clint Eastwood
"We only have two kinds of weather in California, magnificent and unusual." – James M Cain
"In California, the only way to look like you are getting older is to look like you are getting younger. If you can move your forehead over the age of forty, then people become very suspicious." – Matt Haig
"Object-oriented programming is an exceptionally bad idea that could only have originated in California." – Edsger Dijkstra
"I've got to make it home somehow before I lose my mind. So won't you carry me back to California? I've been on the road too long." – Back to California
"They say California's the big burrito; Texas is a big taco right now. We want to follow that through. Florida is a big tamale." – Dan Rather
"Why don't you go on west to California? There's work there, and it never gets cold. Why you can reach out anywhere and pick an orange. Why there's always some kind of crop to work in. Why don't you go there?" – John Steinbeck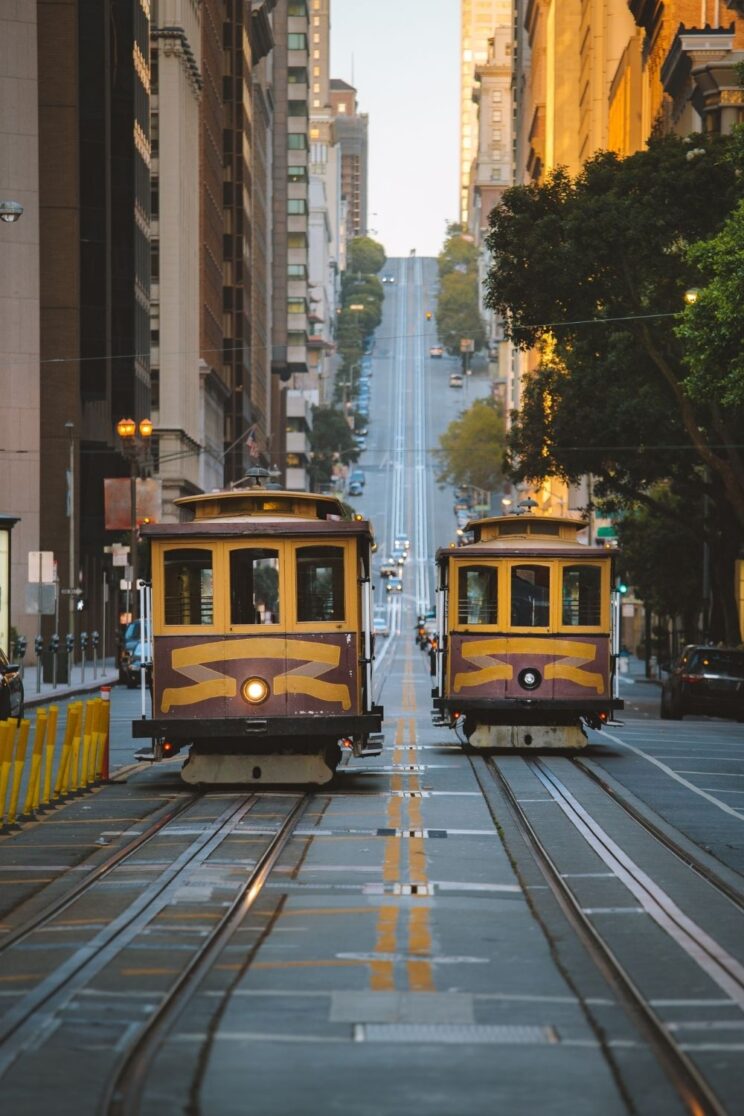 "Trust the horticulture expert: California's genius may be green, but it's underlying beauty is brown." – Jared Farmer
"I don't bother to look for parking space anymore. As soon as I get near Hollywood Boulevard, I sell." – Bob Hope
"California is a place where they shoot too many pictures and not enough actors." – Walter Winchell
"Southern California is a nice place if you could cut out show-business cancer. It just keeps spreading." – P.J. O'Rourke
"California people are quitters. No offense. It's just you've got restlessness in your blood." – Claire Vaye Watkins
"In Hollywood, we have some of the richest unemployed people in the world. They have suntans. Some of them have chauffeurs in Rolls-Royces waiting outside. They have their golf clubs ready in the car. There is no law that says you cannot play golf while being unemployed." – Alan Sherman
"The state of California itself was now just like me – a free-spirited liberal with a mostly sunny disposition teetering on the edge of financial ruin." –Lee Goldberg
"If you're in California, and it's raining, stay home because nobody can drive in the rain. It's like it's raining frogs. They're terrified." – Adam Ferrara
"Things are tough all over, cupcake, an' it rains on the just an' the unjust alike except in California." – Alan Moore
"If you've had good gin on a hot day in Southern California with the people you love, you forget Nebraska. The two things cannot coexist. The stronger, better of the two wins." – Ann Patchett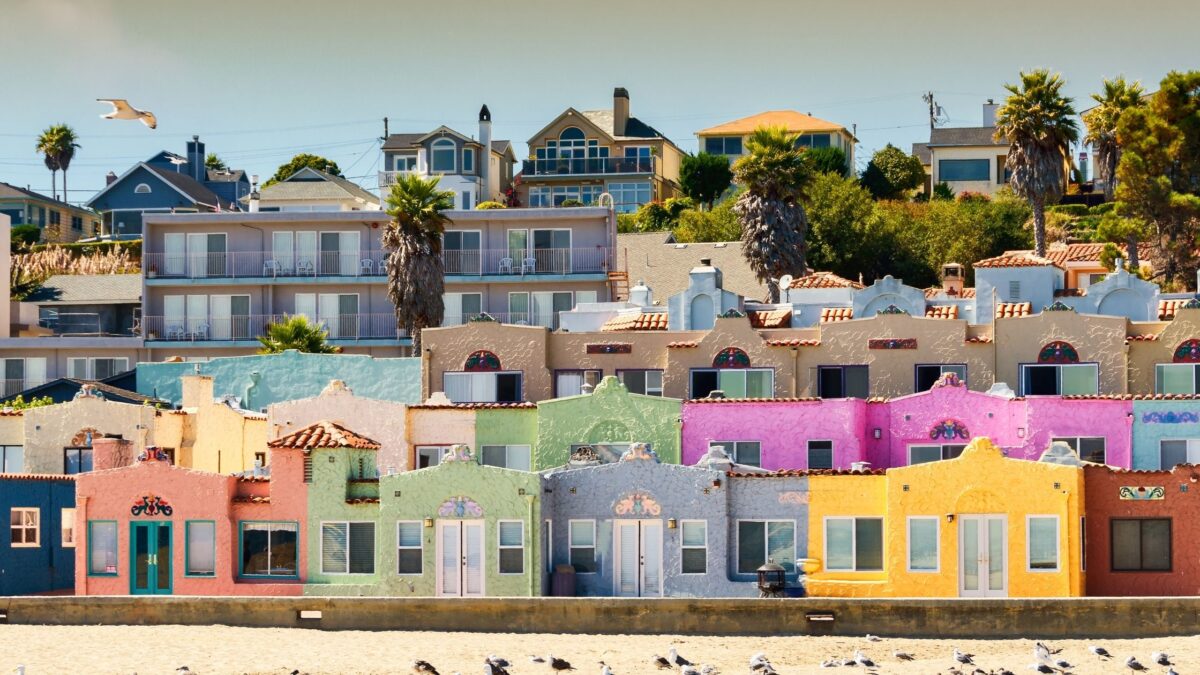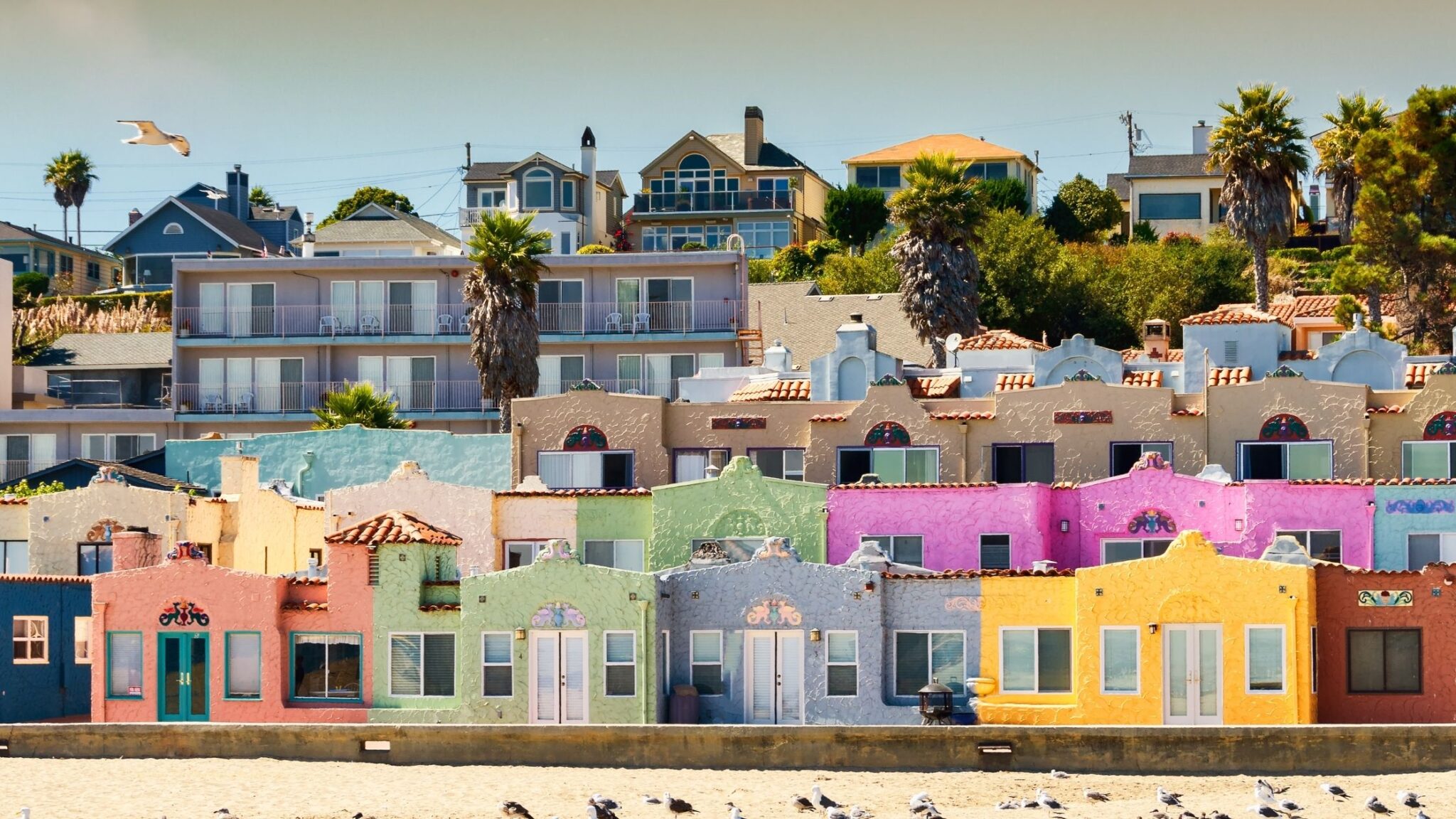 "Out here in California, in the Pacific Ocean, the sharks have a bad attitude." – Katy Mixon
"I am the ultimate California girl, which is funny, being that I'm Canadian." – Pamela Anderson
"California is the only state in the union where you can fall asleep under a rose bush in full bloom and freeze to death." – W. C. Fields
"Everybody knows what California smog is – that's fog with the vitamins removed." – Bob Hope
"Satan from one of his elevations showed mankind the kingdom of California, and they entered into a compact with him at once." – Henry David Thoreau
"People actually enjoy it when it rains in San Diego because we never get it. It's a nice change of pace. When you live in Southern California, everybody says, 'It's so expensive there.' I tell them, 'It's just a very expensive weather tax.'" – Steve Finley
"Santa Barbara is pleasant. It's heaven, but with a bit more traffic." – Matt Hai
CALIFORNIA TRAVEL QUOTES FOR INSTAGRAM
If you are looking for some travel captions to describe your photos of attractions in California, check these travel quotes about California
"There are so many different challenges California has; it's the greatest state in the greatest country in the world. Hasta la vista, baby!" – Arnold Schwarzenegger
"Your shadow weighs a ton, driving down the 101. California here we come, right back where we started from." — Phantom Planet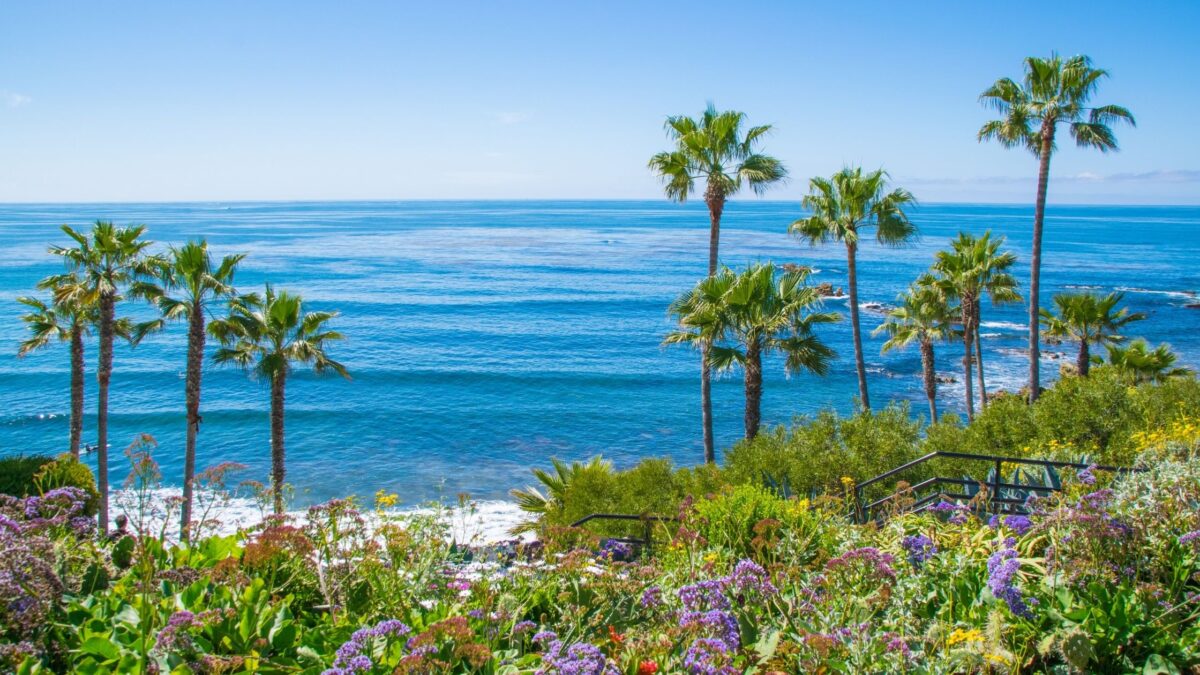 "In California, I do like to just chill out and go to the beach, but I love the energy here. I feel very productive when I'm in New York." – Ashley Greene
"It seemed like a matter of minutes when we began rolling in the foothills before Oakland and suddenly reached a height and saw stretched out ahead of us the fabulous white city of San Francisco on her eleven mystic hills with the blue Pacific and its advancing wall of potato-patch fog beyond, and smoke and goldenness in the late afternoon of time." – Jack Kerouac
"The ocean-bordered southern part of California has always been a place of Hollywood make-believe, casual opulence, suntans and jewelry." – Dan Jenkins
"In California, there were nuggets the size of walnuts lying on the ground—or so it was said, and truth travels slowly when rumors have wings of gold." – Cherie Priest
"There is a lot of California in my sound, and a ton of it is the laid-back nature of Southern Californians and the beach." – Brett Young
"California is an unbelievable state. One day I might be in a spiritual place like Joshua Tree, then before I know it, I'm eating groovy sushi in a mini-mall. I'm a Cali girl through and through." – Drew Barrymore
"People actually enjoy it when it rains in San Diego because we never get it. It's a nice change of pace. When you live in Southern California, everybody says, 'It's so expensive there.' I tell them, 'It's just a very expensive weather tax.'" – Steve Finley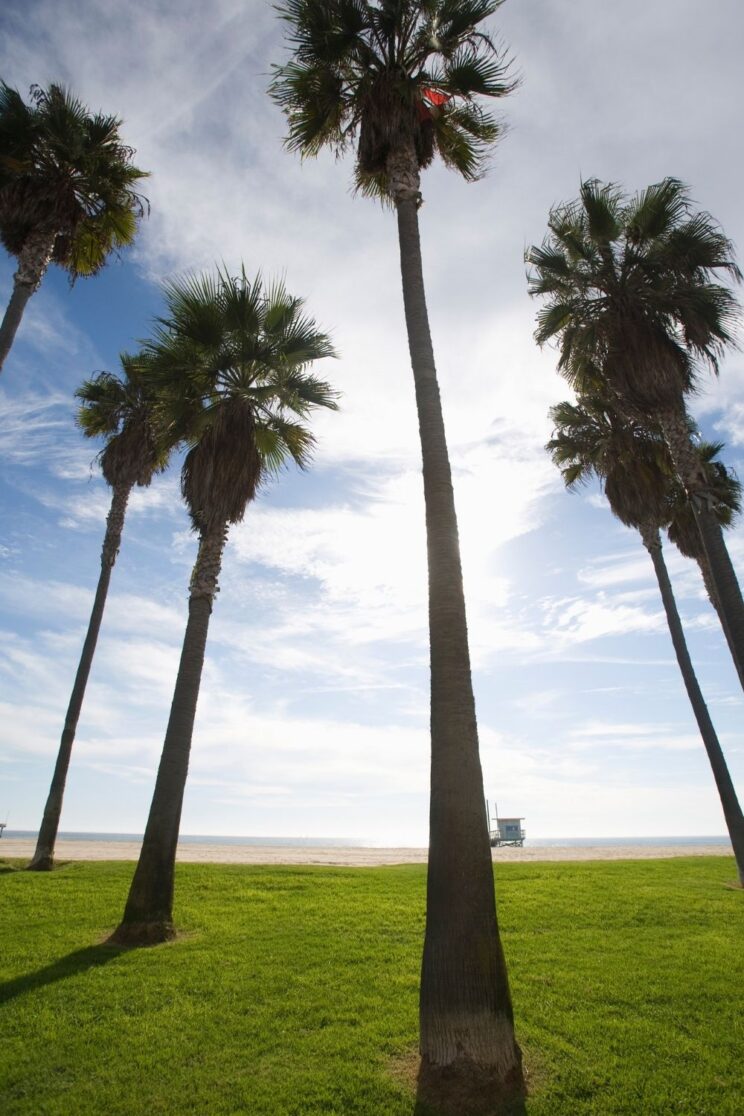 "I tried to swim as much as possible. Being in Southern California in the summertime, it's so nice because you have warm beaches, so I try to swim every day." – Klay Thompson
"I'm always tan and blonde and don't really fit into New York. I'm a California girl, even if I try and cover it up with leather." – Gigi Hadid
"Made up my mind to make a new start, going to California with an aching in my heart. Someone told me there's a girl out there with love in her eyes and flowers in her hair." — Led Zeppelin
"Like so many named places in California, it was less an identifiable city than a grouping of concepts–census tracts, special purpose bond-issue districts, shopping nuclei, all overlaid with access roads to its own freeway." – Thomas Pynchon
"The bay area is so beautiful, I hesitate to preach about heaven while I'm here." – Billy Graham
"All creative people should be required to leave California for three months every year." – Gloria Swanson
"In the photographs themselves there's a definite contrast between the figures and the location – I like that kind of California backyard look; clapboard houses, staircases outdoors." – Helmut Newton
"It was strange, wildly anomalous in sun-baked Southern California, where the light is so bright it bleaches the shadows." ― Peter Biskind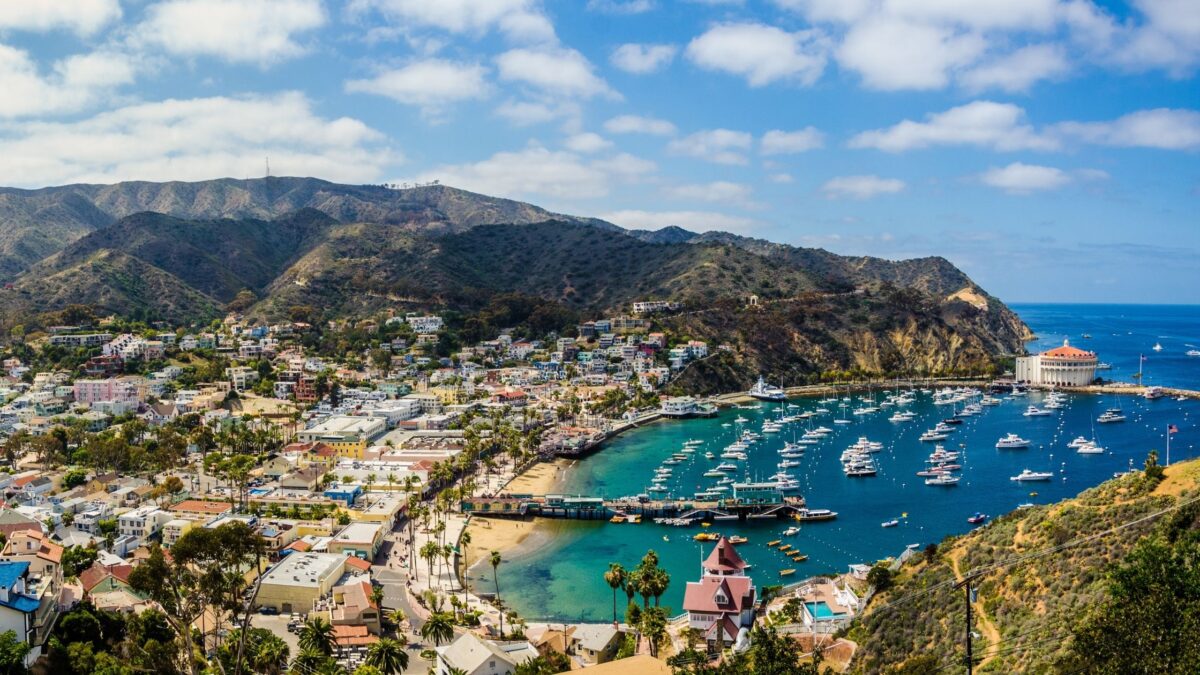 "I love California, I practically grew up in Phoenix." – Dan Quayle
"I been all around this great big world and I seen all kind of girls, but I couldn't wait to get back in the states, back to the cutest girls in the word. I wish they all could be California girls." – California Girls
"I'd be safe and warm if I was in LA, California dreaming on such a winter's day." – California Dreaming
"In California, you can stretch your arms out and not be touching another person. You get space, sun, and, in general, dignity." – Hasan Minhaj
"Nothing was within walking distance, so the sidewalks stayed empty and clean, free from the discoloration dirty-shoed pedestrians cause." – Buan Boonaca
"Sailors approaching the coast in fog can recognize the Santa Barbara Channel by the smell of bitumen that floats on the water." – Caroline C. Leighton
"I love the whole of California, I have places. My whole thing is with all the money I make, I just want to buy as many places in California as I can because I love it." – Josh Brolin
"California: bordering always on the Pacific and sometimes on the ridiculous. So, why do I live here? Because the sun goes down a block from my house." – George Carlin
"Do Re Mi California is a garden of Eden, a paradise to live in or see, But believe it or not, you won't find it so hot If you ain't got the do re mi." – Woody Guthrie
"Helsinki may not be as cold as you make it out to be, but California is still a lot nicer. I don't remember the last time I couldn't walk around in shorts all day." – Linus Torvalds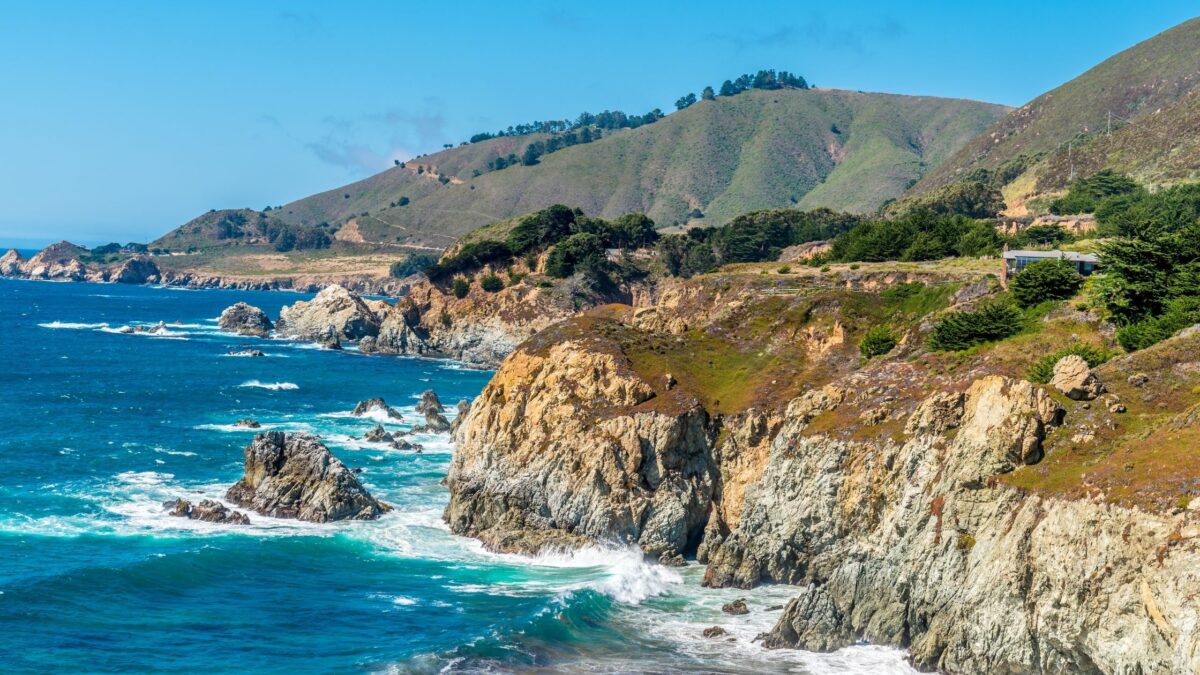 "California was almost entirely a dream, a dream vague but deep in the minds of a westering people." – Bernard DeVoto
"Dean's California — wild, sweaty, important, the land of lonely and exiled and eccentric lovers come to forgather like birds, and the land where everybody somehow looked like broken-down, handsome, decadent movie actors." — Jack Kerouac, "On the Road"
"You'll know when you get to California. Darling Clementine, it's a state of mind. You'll know when you get to California. Freedom's in the air. It's waiting there." – When You Get to California
"It's all in the air, you hear it everywhere, no matter what you do, it's going to get a hold on you: California soul, California soul. They say the sun comes up every morning, and if you listen carefully, the winds that ride on the high time whistle in melody." – California Soul, The Fifth Dimension
QUOTES ABOUT CALIFORNIA CULTURE
"This is the California that men dreamed of years ago, this is the Pacific that Balboa looked at from the Peak of Darien, this is the face of the earth as the Creator intended it to look." – Henry Miller
"Myths that need clarification: "Everyone in California lives on a white, sandy beach." False. The only people who live on California beaches are vacationers from Arizona, Utah, and Nevada who own condos." – Erma Bombeck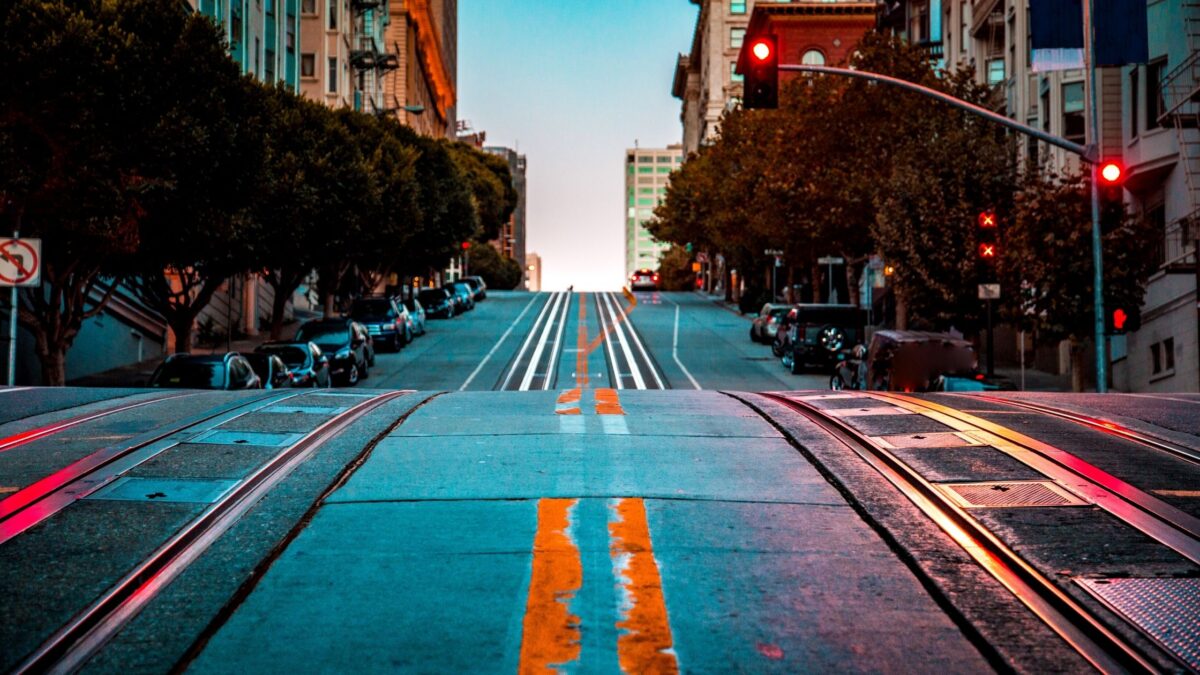 "California was special. It's a place where I learned how to be adventurous, both in style and fashion, but also in terms of the way I think." – Jidenna
"Whoa, California nights, when I'm walking with you, hand in hand by the shore. Yes, I love California nights, at the beach where we swim with the tide rolling in" – California Nights
"California to me as a concept or as an idea always seems like endless optimism and endless opportunity – when people think of California they think of palm trees and blue skies and gorgeous sunsets and beaches and everything else." – Mark Hoppus
"When I came to California, it was the mecca of the world. Every young person on the planet wanted to be here." – Joni Mitchell
"California has a special relationship with the Internet. Many of the core technologies that power the Internet were invented here. Many of the most successful online entrepreneurs and content creators – in business, the arts, and countless other endeavors – got their start here." – Kamala Harris
"Darling, in LA, you decide who you are. Every neighborhood has its own culture and population. Once you find the right one for you, you're home. Los Angeles is a way of life." – Cara Dee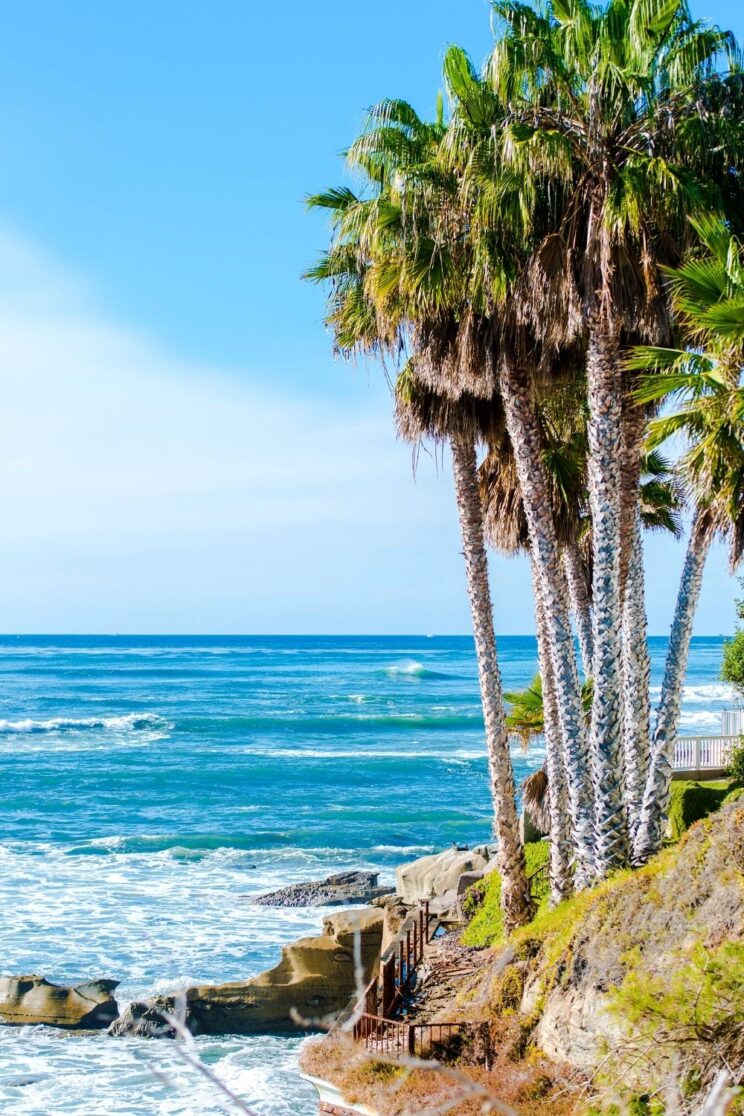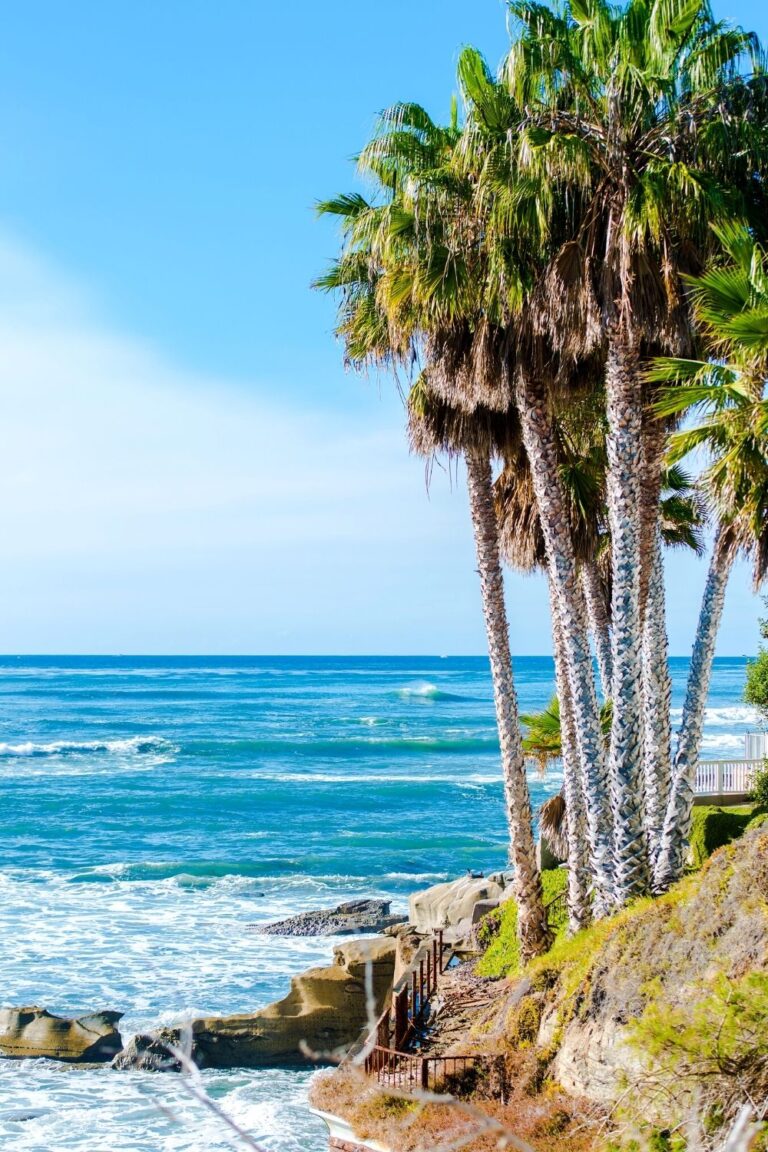 "Still a lot of lands to see, but I wouldn't want to stay here, it's too old and cold and settled in its ways. Oh, but California, California I'm coming home." – California
"I am very lucky to live in California, which is not only filled with very entrepreneurial people who don't wait around for success, but who make their own." – Benjamin Stone
"One thing that improved my cooking skills was being a poor student in California. If you don't have much money, you have to learn to cook." – Diane Mott Davidson
"In California gold was what God was in the rest of the country: everything, everywhere." – Claire Vaye Watkins
"I believe in that old adage that 'as goes California, so goes the country.'" – Kamala Harris
"In the US imagination, Southern California is a still-wet canvas where seekers who make their way here can paint whatever picture they like against a backdrop of natural beauty. My California is different. I grew up feeling watched by ghosts." – Adonia E. Lugo
"I think my best memories are when I go home to California and I get to play beach volleyball with my friends from home." – Gigi Hadid
"People cut themselves off from their ties of the old life when they come to Los Angeles. They are looking for a place where they can be free, where they can do things they couldn't do anywhere else." – Tom Bradley
"California lacks a lot of the rules and restrictions the East has. Every house is a different style, different material, different color. There's a lot of craziness out there" – Parker Stevenson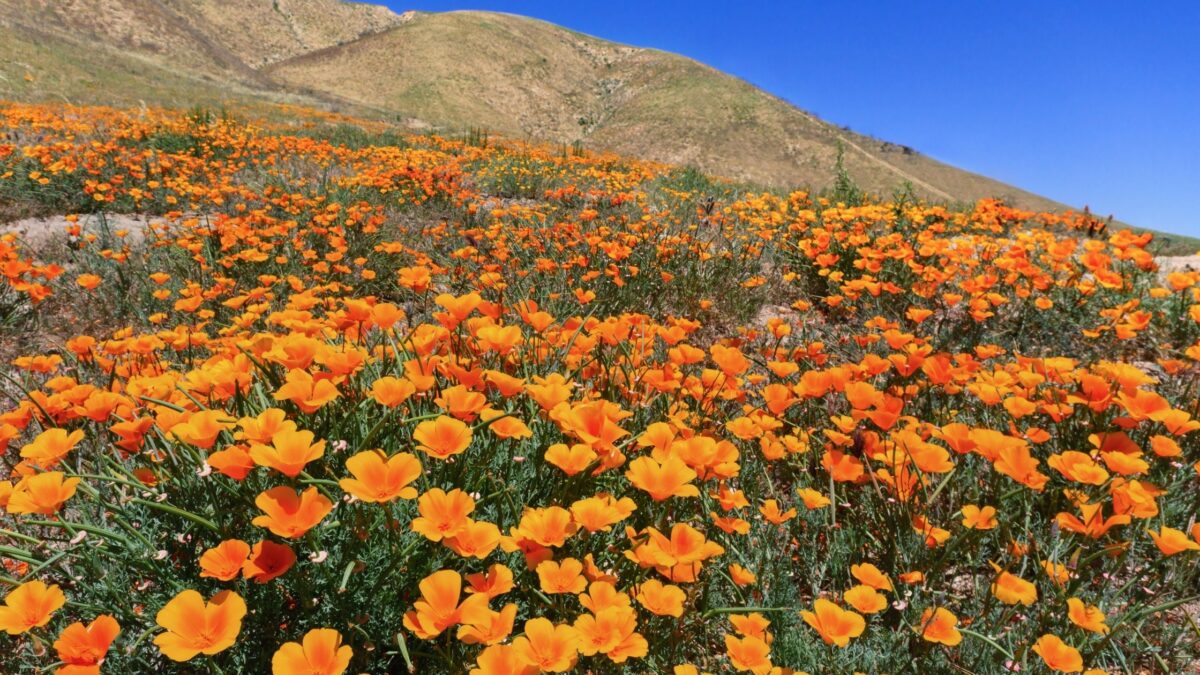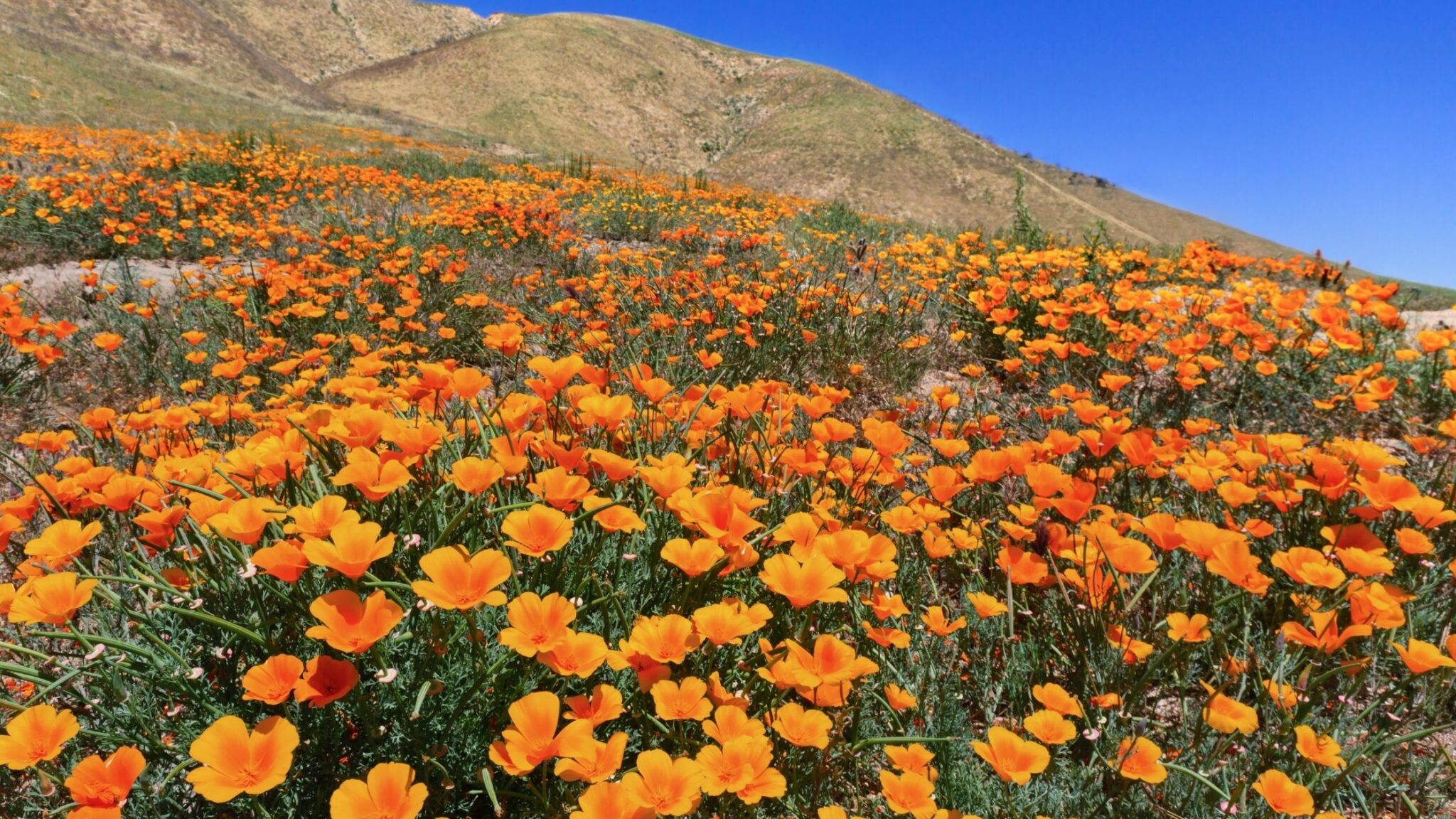 "California is a queer place in a way, it has turned its back on the world, and looks into the void Pacific. It is absolutely selfish, very empty, but not false, and at least, not full of false effort." – D. H. Lawrence
"As a girl, I had zero interest in the stove. I've always had a healthy appetite, especially for the wonderful meat and the fresh produce of California, but I was never encouraged to cook and just didn't see the point in it." – Julia Child
"For some reason and I don't know why, But I don't think that I'm funny in California. So I always want to do my movies east somewhere." – Kevin James
"If you're the type of person who has to fulfill your dreams, you've gotta be resourceful to make sure you can do it. I came out to California when I was 21, thinking my New York credentials would take me all the way. I came back home a year later all dejected and a failure." – Vin Diesel
"I was not a Southern California girl. I hated having my photograph taken. I felt shy and embarrassed around famous people." – Allegra Huston
"God will break California from the surface of the continent like someone breaking off a piece of chocolate. It will become its own floating paradise of underweight movie stars and dot-commers, like a fat-free Atlantis with superfast Wi-Fi." ― Laura Ruby
"I've grown to love California: It's the dream of every English musician to come here and work in the sunshine. To walk up Sunset Boulevard, knowing you're going to make music – that's it." – Noel Gallagher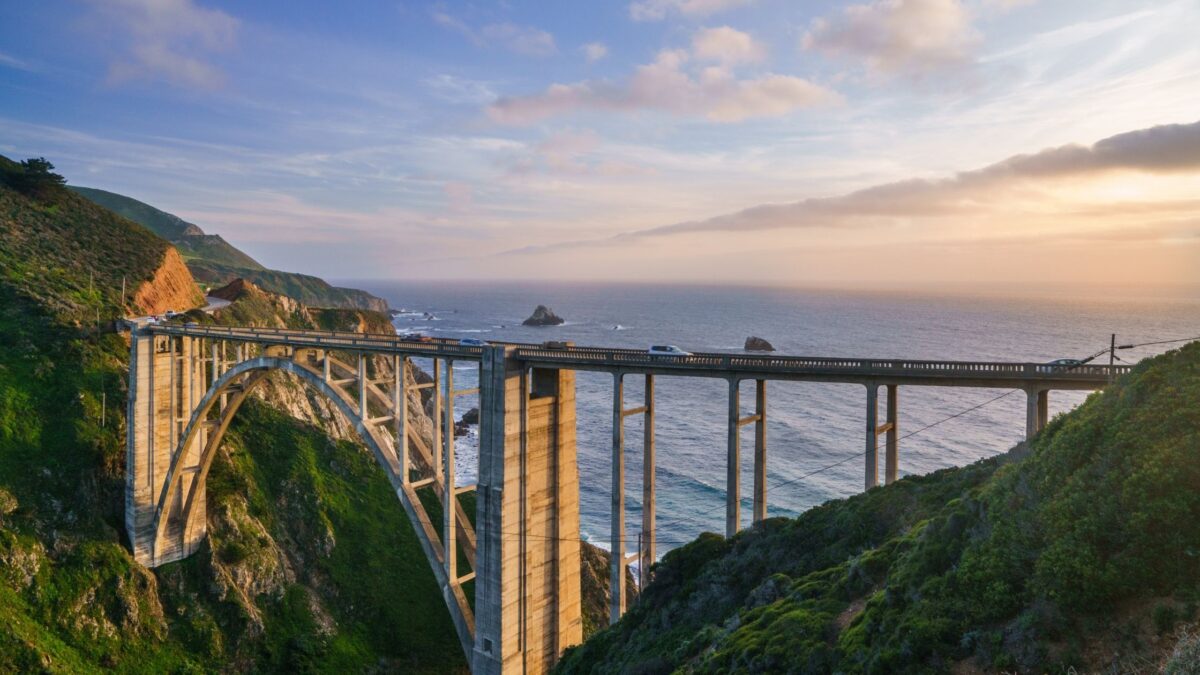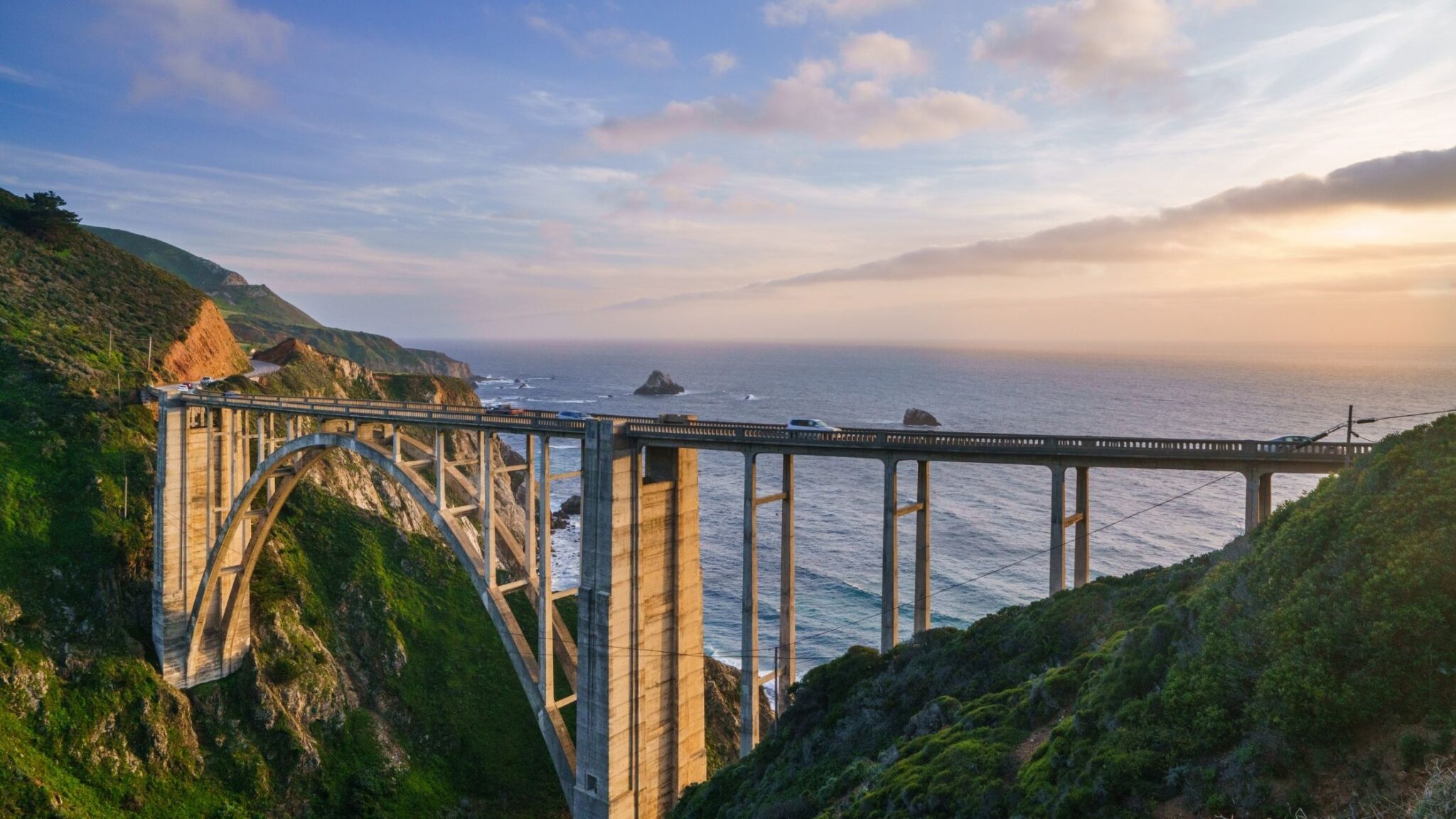 "Do you know anything at all that nobody else knows or, for that matter, gives a damn about? If you do, then sit tight, because one of these days you're going to Hollywood as a technical supervisor on a million-dollar movie." – S. J. Perelman
"Growing up in Northern California has had a big influence on my love and respect for the outdoors. When I lived in Oakland, we would think nothing of driving to Half Moon Bay and Santa Cruz one day and then driving to the foothills of the sierras the next day." – Tom Hanks
"I grew up in Northern California, where it was consistently in the hundreds in the summertime. My dad didn't think he should have to turn on the air conditioning when we had a swimming pool in our backyard; it was our built-in air conditioner." – Summer Sanders
"If you're a kid in Southern California, somebody – whether it's you or your parents – somebody throws your hat into the ring and I think everyone had a commercial or two." – Danny Bonaduce
"I don't think the state of California realized there would be this many people here caught up in the freeway system." – Richard Grieco
"Just as Bowie, Zeppelin, etc., became rock stars by remaking themselves in the image of the California girls, the Go-Gos became rock stars by pretending to be the Buzzcocks and the Sex Pistols. Jane Wiedlin always said her biggest influence was growing up in L.A. as a Bowie girl." – Rob Sheffield
"If you want to surf, move to Hawaii. If you like to shop, move to New York. If you like acting and Hollywood, move to California. But if you like college football, move to Texas." – Ricky Williams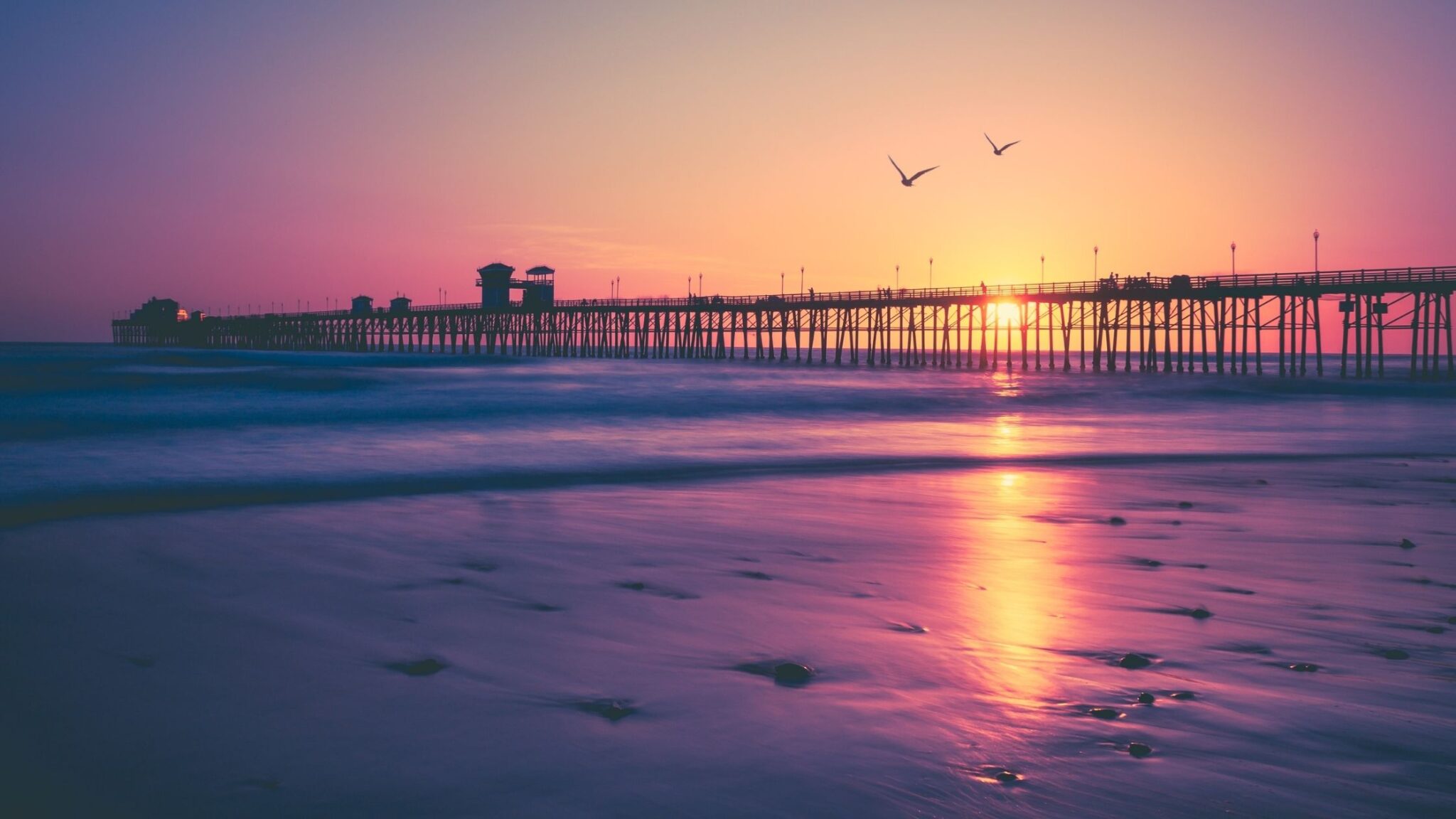 "All my life I've felt like somebody's wife, or somebody's mother or somebody's daughter. Even all the time we were together, I never knew who I was. And that's why I had to go away. And in California, I think I found myself." – Robert Benton
"The ocean-bordered southern part of California has always been a place of Hollywood make-believe, casual opulence, suntans, and jewelry." – Dan Jenkins
"For the women in California, they're just downtrodden because they're so gorgeous here. Every hot cheerleader comes to California to make it. The men don't want to get married, they're lazy lions. Matthew McConaughey is their poster boy so they can procreate and live on the beach in the trailer and have kids and have money and be hedonistic." – Patti Stanger
"And you know something because everything that I've gotten – my career, my money, my family; everything that I've gotten and achieved is because of California." – Arnold Schwarzenegger
"Where they're out there having fun, In the warm California sun." – The Ramones "California Sun"
"I've had an interesting time adjusting to New York. I'm from California and I'm very much a California girl. I feel lucky to officially say I'm bi-coastal." – Taryn Manning
PUNS ABOUT CALIFORNIA
Continuing this run of amazing quotes about California with some California puns.
Golden State of Mind
I was trying to come up with a good Joshua Tree joke, but they're all awful dry.
California? More like Coolifornia!
Redwood, you like to go to Big Sur?
California is all I avo wanted.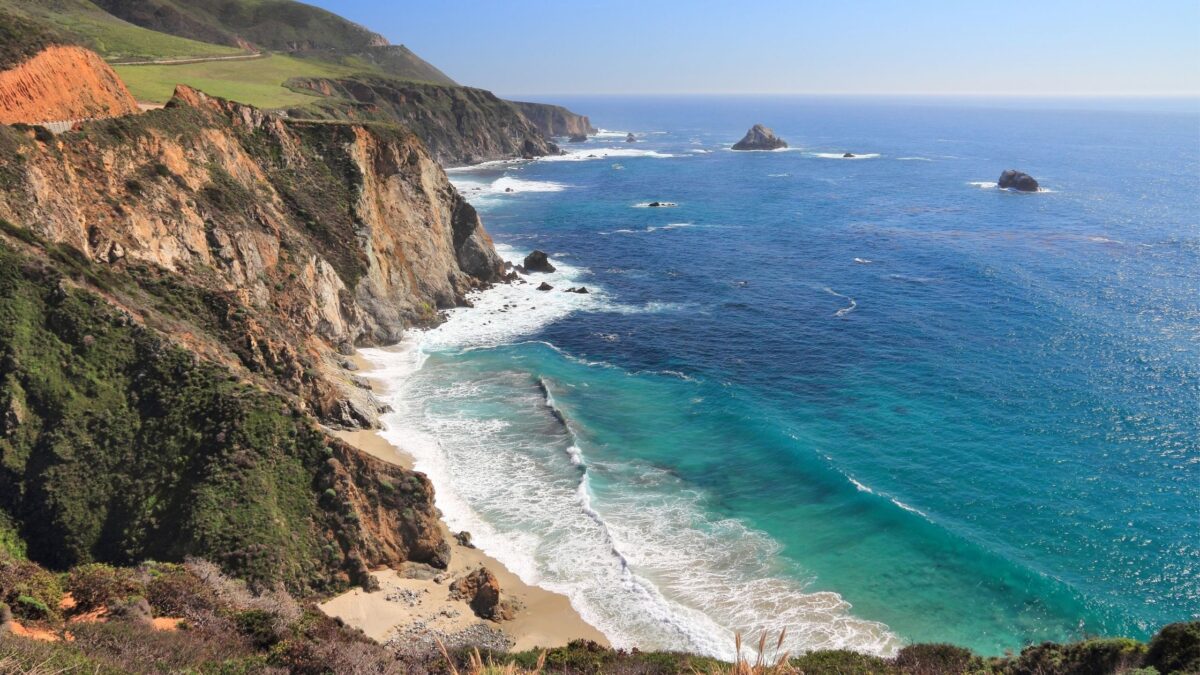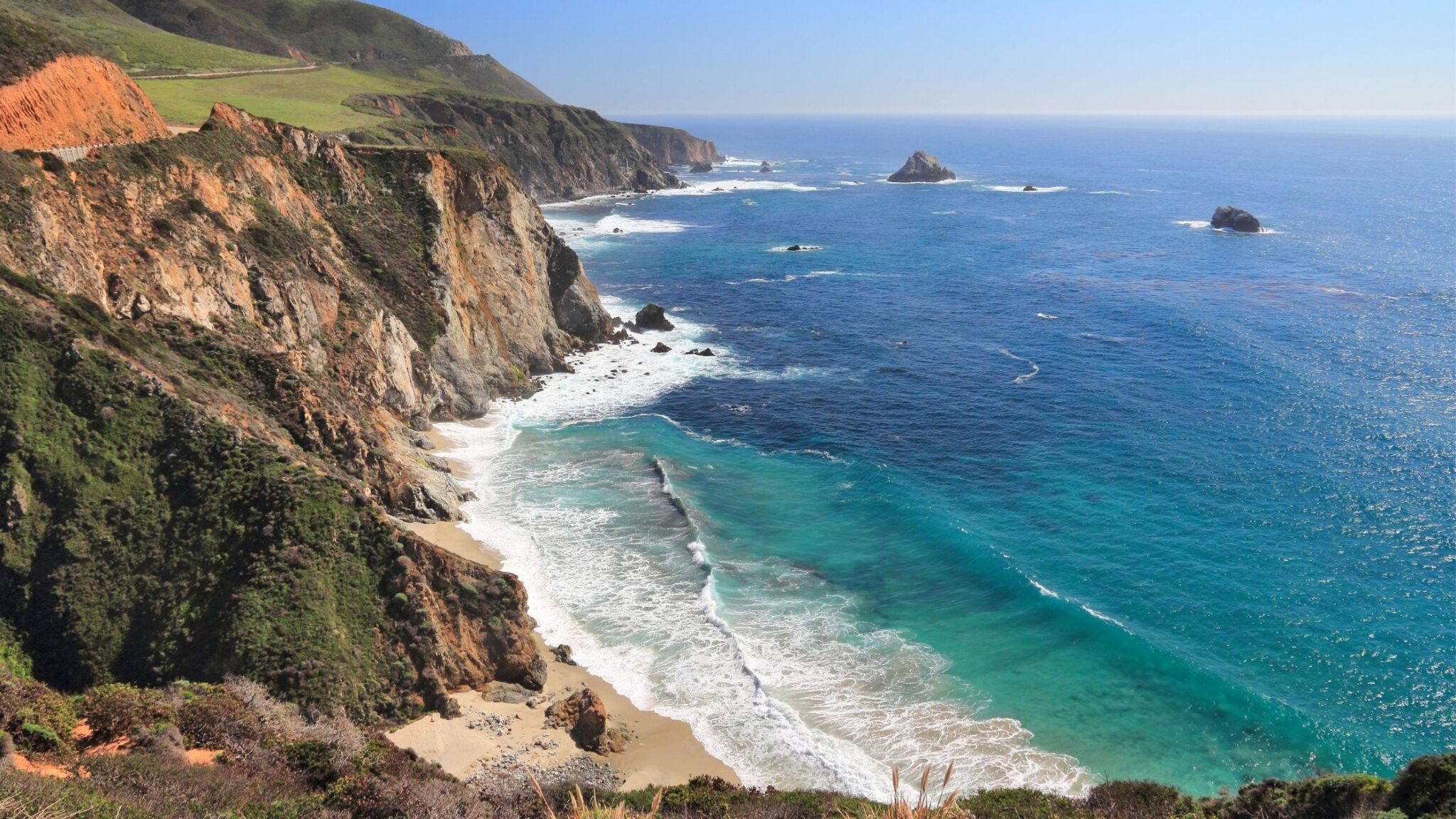 Kaleifornia
Dream of Californication
I won't burrito-round the bush! California is stunning.
California is my sandtuary.
Don't desert me in Joshua Tree!
The sunsets are best on the West Coast.
Hooray for Hollywood.
Carmel crazy, but is there anywhere prettier than Big Sur?
Oh how I've mist you, Golden Gate Bridge
Keep palm and carry on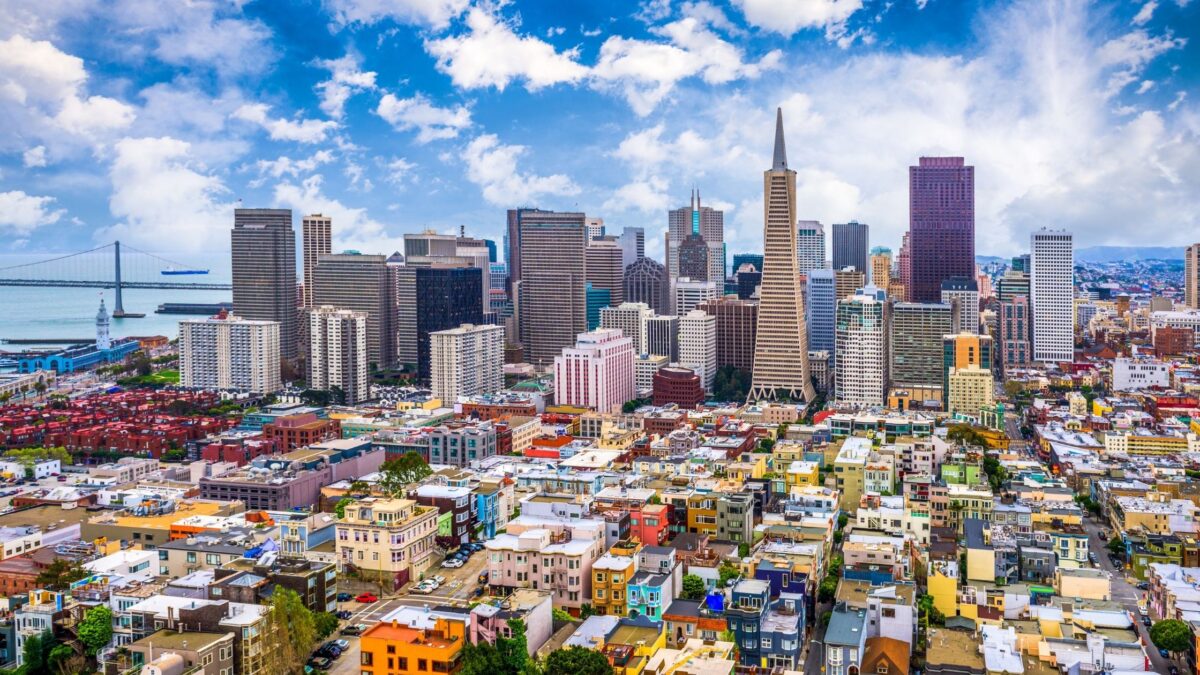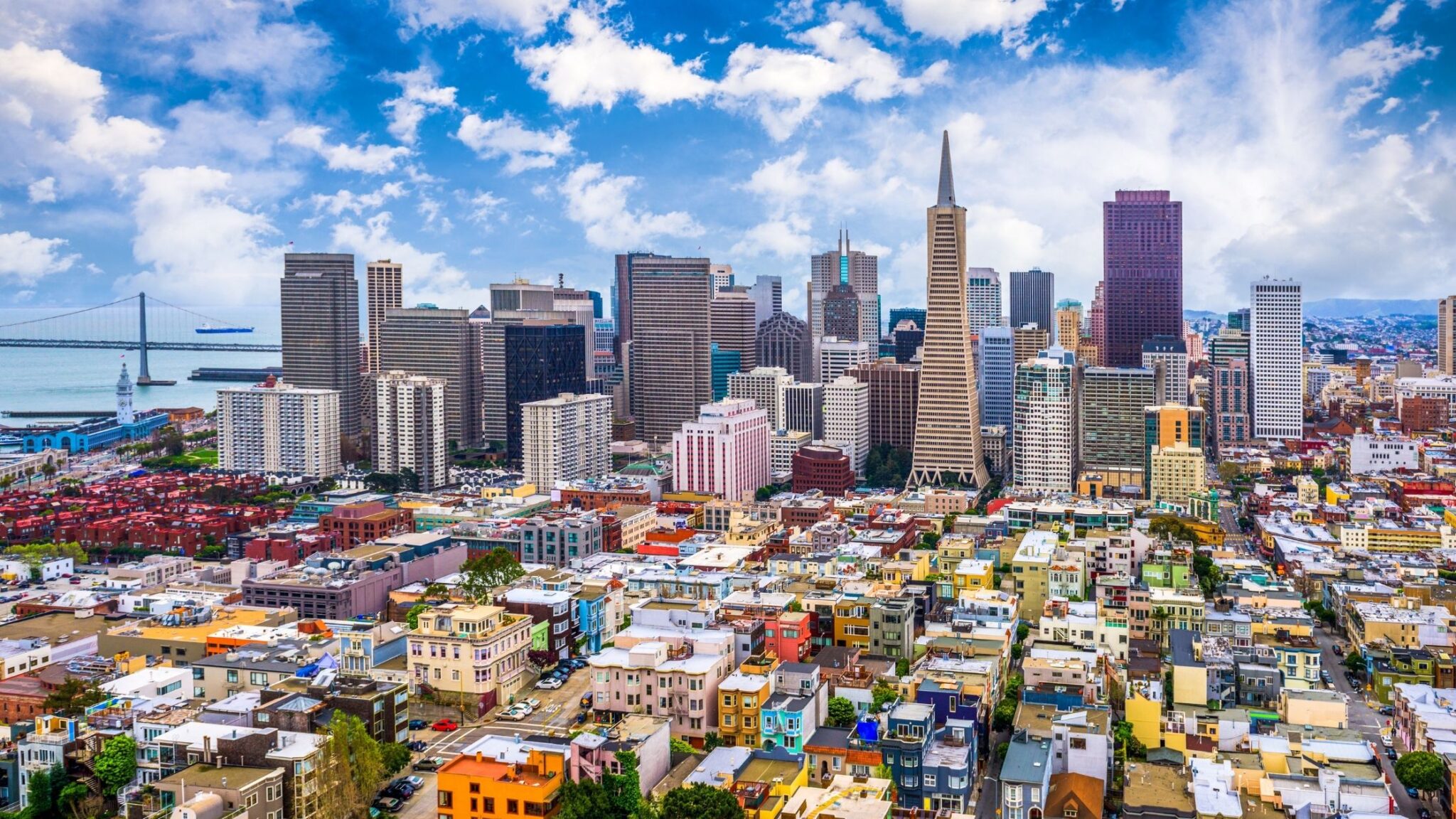 What do you call California cheese? Seconddairy to Wisconsin!
I'm Sur I've never seen a place this beautiful.
You guac to be kidding me!
Yucca run, but you can't hide from my love of Joshua trees!
Joshua Tree rocks!
What do you call sugar-free breath mints from California? Sacramento.
LONG CALIFORNIA INSPIRATIONAL QUOTES
After scrolling through all types of best California quotes, ending this run with some beautiful words about the state as described by its dwellers, visitors, and thinkers.
These quotes about California are moving, poetic, and will make you nostalgic if you have been there, and will prompt you to check it out if you have been California dreaming. Don't say we didn't warn you.
"Anyone who doesn't have a great time in San Francisco is pretty much dead to me. You go there as a snarky New Yorker thinking it's politically correct, it's crunchy granola, it's vegetarian, and it surprises you every time. It's a two-fisted drinking town, a carnivorous meat-eating town, it's dirty and nasty and wonderful." — Anthony Bourdain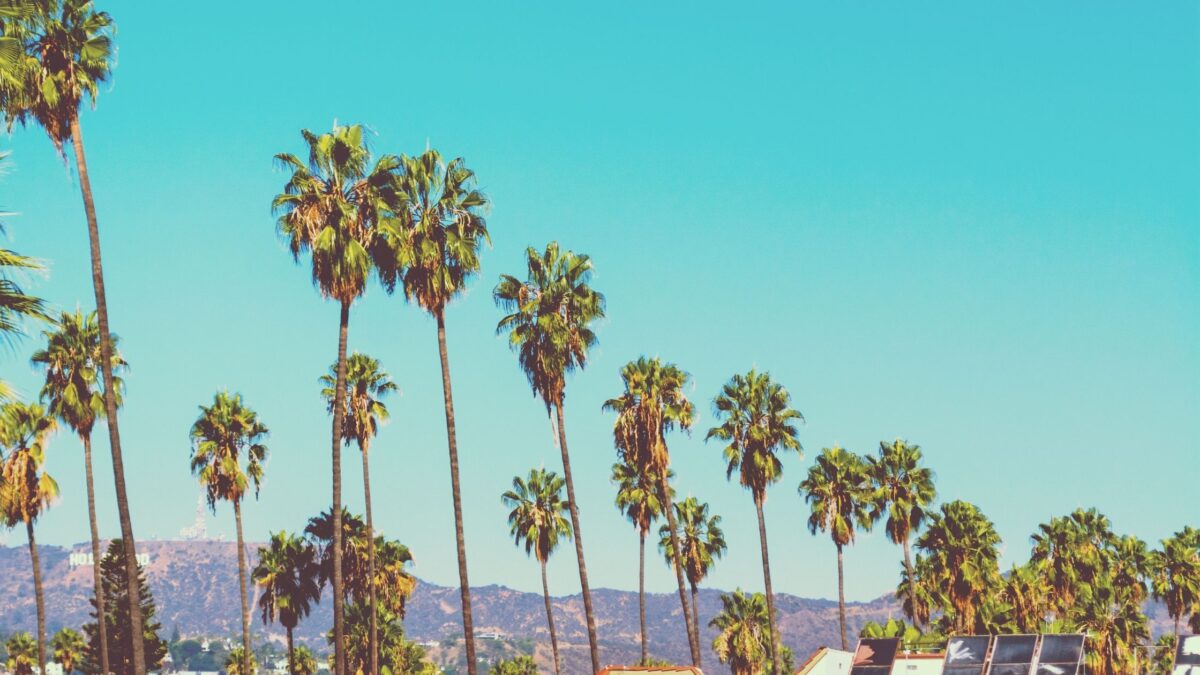 "Los Angeles was the kind of place where everybody was from somewhere else and nobody really dropped anchor. It was a transient place. People are drawn by the dream, people running from the nightmare. Twelve million people and all of them ready to make a break for it if necessary. Figuratively, literally, metaphorically — any way you want to look at it — everybody in L.A. keeps a bag packed. Just in case." –Michael Connelly
"The biggest problem that we have is that California is being run now by special interests. All of the politicians are not anymore making the moves for the people, but for special interests and we have to stop that." – Arnold Schwarzenegger
"It was beautiful deception, Bosch thought, as he drove north on the Hollywood Freeway to home. Sunsets did that here. Made you forget it was the smog that made their colors so brilliant, that behind every pretty picture there could be an ugly story." – Michael Connelly
"To say that people would cease to come to California if they would have to pay more taxes is to underestimate the advantages of being in California – mightily." – Warren Beatty
"I first saw the ocean as a kid. We would drive from Arizona in the summer and arrive as the sun was starting to come down over the hill near laguna in Southern California. We would always sing a song, and it was a big joyous family moment when we came over the hill." – Ted Danson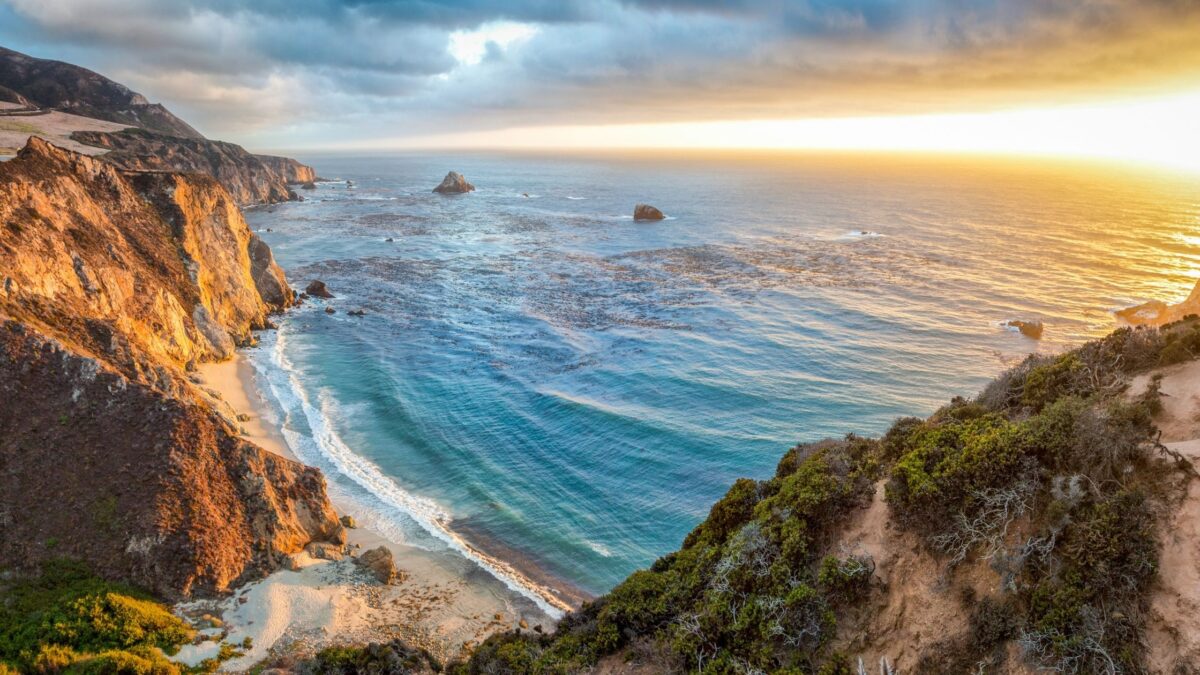 "In California, we have some of the strongest consumer protection laws in the country. While it is easy to conceive of innovation and regulation as mutually exclusive, California is proof that we can do both. We can innovate responsibly." – Kamala Harris
"I am a California girl, born and raised, so flip-flops and cutoff shorts are my go-to look. An easy Angeleno uniform, so to speak. But for my role on 'Suits,' I'm dressed in Alexander McQueen, Tom Ford, and Prada almost every day. And therein lies the difference. For work, I wear art; in real life, I wear clothes." – Meghan Markle
"I grew up in a utopia, I did. California when I was a child was a child's paradise, I was healthy, well-fed, well clothed, well housed. I went to school and there were libraries with all the world in them and after school, I played in orange groves and in Little League and in the band and down at the beach and every day was an adventure. I grew up in utopia." ― Kim Stanley Robinson
"It was a splendid population – for all the slow, sleepy, sluggish-brained sloths stayed at home – you never find that sort of people among pioneers – you cannot build pioneers out of that sort of material. It was that population that gave to California a name for getting up astounding enterprises and rushing them through with a magnificent dash and daring and a recklessness of cost or consequences, which she bears unto this day – and when she projects a new surprise the grave world smiles as usual and says, "Well, that is California all over." ― Mark Twain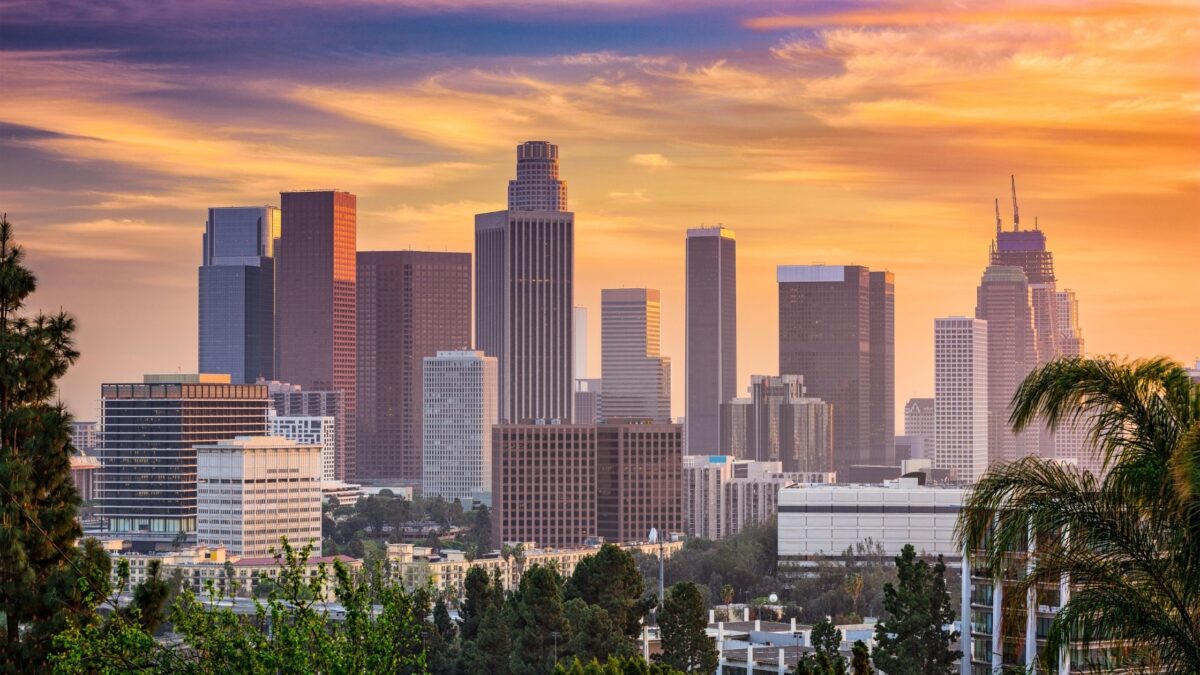 "The bag was a hybrid I had picked up at a store called Suitcase City while I was plotting my comeback. It had a logo on it — a mountain ridgeline with the words "Suitcase City" printed across it like the Hollywood sign. Above it, skylights swept the horizon, completing the dream image of desire and hope. I think that logo was the real reason I liked the bag. Because I knew Suitcase City wasn't a store. It was a place. It was Los Angeles." ― Michael Connelly
"If California is a state of mind, Hollywood is where you take its temperature. There is a peculiar sense in which this city existing mainly on film and tape is our national capital, alas, and not just the capital of California. It's the place where our children learn how and what to dream and where everything happens just before, or just after, it happens to us." –Ross Macdonald
"I do get credit for having a California sound to my music, but I don't think people really know what that means – they think the Beach Boys. I'm thinking more like Sunset Strip in the 1960s and stuff like that." – Ariel Pink
More quotes about California that describe everything about the state. Use these Cali captions if you want some thought-provoking quotes.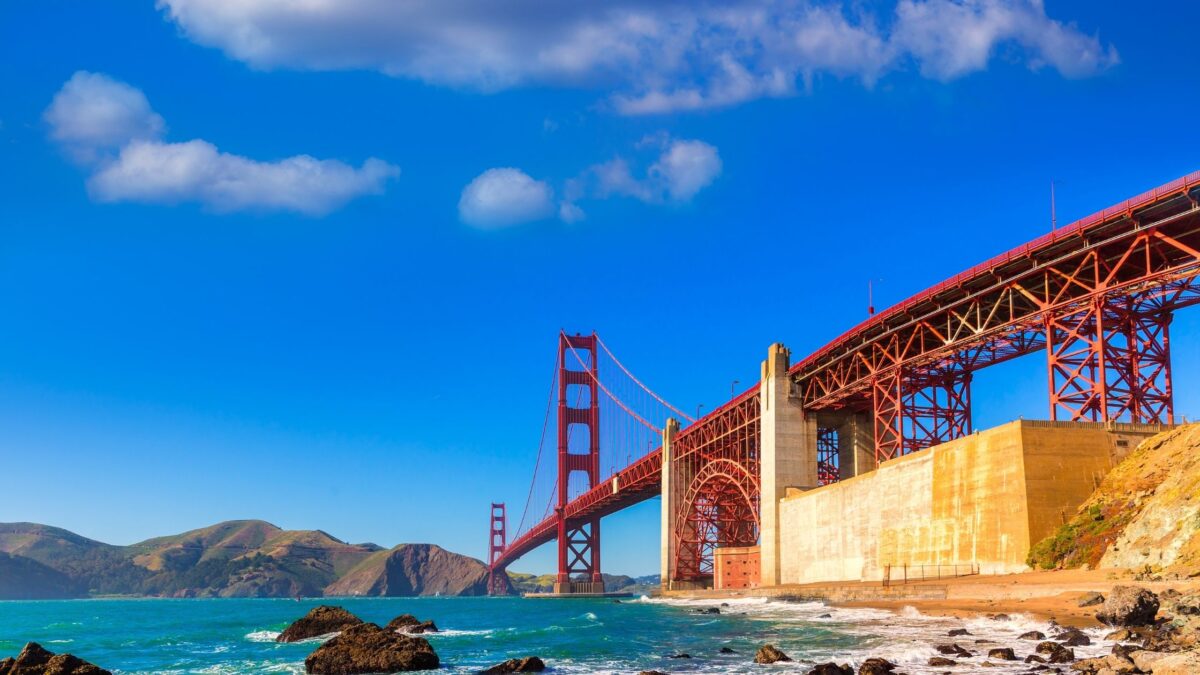 "California, that advance post of our civilization, with its huge aircraft factories, TV and film studios, automobile way of life. It's flavourless cosmopolitanism, its charlatan philosophies, and religions, its lack of anything old and well-tried rooted in tradition and character." – J. B. Priestley
"If you have a good story, it doesn't have to be overproduced. I want our stories to reveal the wonders of the human spirit and the richness of life in California, including its history, people, culture, and natural wonders." – Huell Howser
"The morning, like all San Francisco mornings, promised spring. In California, the seasons come daily: spring, the dewy mornings draped lightly in gray mist; summer, when the sun burns through and rises directly overhead at midday; afternoon autumns, crisp breezy, when colors show off and the air smells clean into twilight; winter is the night." ― Elizabeth Stark
"This morning I saw a coyote walking through the sagebrush right at the very edge of the ocean ― next stop China. The coyote was acting like he was in New Mexico or Wyoming, except that there were whales passing below. That's what this country does for you. Come down to Big Sur and let your soul have some room to get outside its marrow." ― Richard Brautigan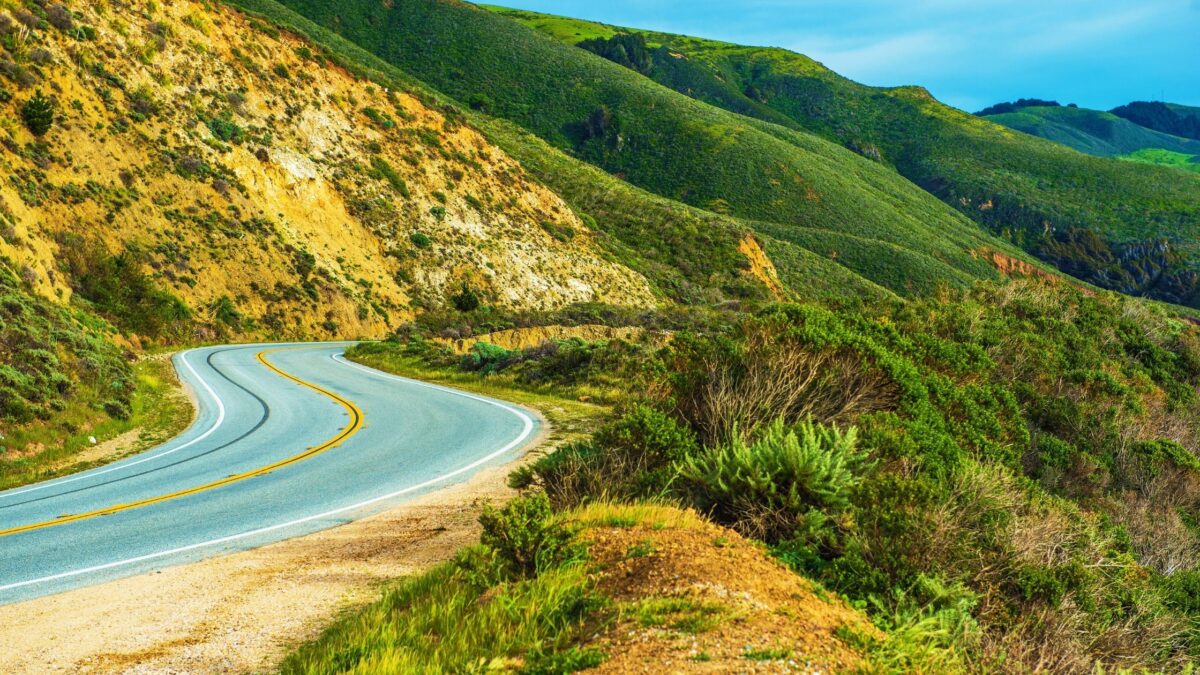 "I've always felt there's something genetically instilled and inbred in Californians—that California is a place of death, a place people are drawn to because they don't realize deep down they're actually afraid of what they want. It's new, and they're escaping their histories while at the same time moving headlong toward their own extinction. Desire and death are all mixed up with the thrill and the risk of the unknown. It's a variation of what Freud called the "death instinct." ― Kim Gordon
"There are two Venices I know about and one of them is a hotel in Vegas. The other is an L.A. beach where pretty girls walk their dogs while wearing as little as possible and mutant slabs of tanned, posthuman beef sip iced steroid lattes and pump iron until their pecs are the size of Volkswagens." ― Richard Kadrey
"But I have never had the privilege of unhappiness in Happy Valley. California is about the good life. So a bad life there seems so much worse than a bad life anywhere else. Quality is an obsession there—good food, good wine, good movies, music, weather, cars. Those sound like the right things to shoot for, but the never-ending quality quest is a lot of pressure when you're uncertain and disorganized and, not least, broker than broke. Some afternoons a person just wants to rent Die Hard, close the curtains, and have Cheerios for lunch." ― Sarah Vowell
That's an end of the exhaustive list of the most famous quotes about California for you. Hope you were able to pick some favorite California sayings from these lists. If you have more California captions for Instagram that you want to share, let us know in the comments.
PIN QUOTES ABOUT CALIFORNIA TO READ LATER