Here for amazing Arizona quotes? Look no further because this post is a comprehensive list of inspirational quotes about Arizona. These Arizona captions are ideal for looking for the best Arizona quote or beautiful Arizona captions for Instagram pictures from an epic trip of yours to the copper state.
Or, if you have been dreaming about an adventure in the Grand Canyon State, you can find plenty of Arizona sayings that will sweep you off your feet even before your trip.
Located in the southwest part of the United States, Arizona – known for its magnificent landscapes, from the iconic Grand Canyon to Havasu Falls to Horseshoe Bend to Monument Valley – the state is proud of many things.
Did you know? Arizona is the US state with the highest number of Native Americans inhabiting the country's largest portion here.
Without much ado, dive into this epic list of the best Arizona quotes about travel, culture, history, and destinations to virtually explore this splendid state.
BEST ARIZONA QUOTES
Let's begin with the best Arizona quotes that you can use as cute sayings to put on Instagram for your pictures or if you want to share some Arizona travel inspiration.
"Nowhere on this planet is the desert as fascinating as it is in Arizona." – Joseph Stacey
"She was actually learning to love Arizona. The beauty and color and solitude, the vastness of it had called to something deep in her. First, she had complained of the dust, the wind, the emptiness, the absence of people. But she had forgotten these." – Zane Grey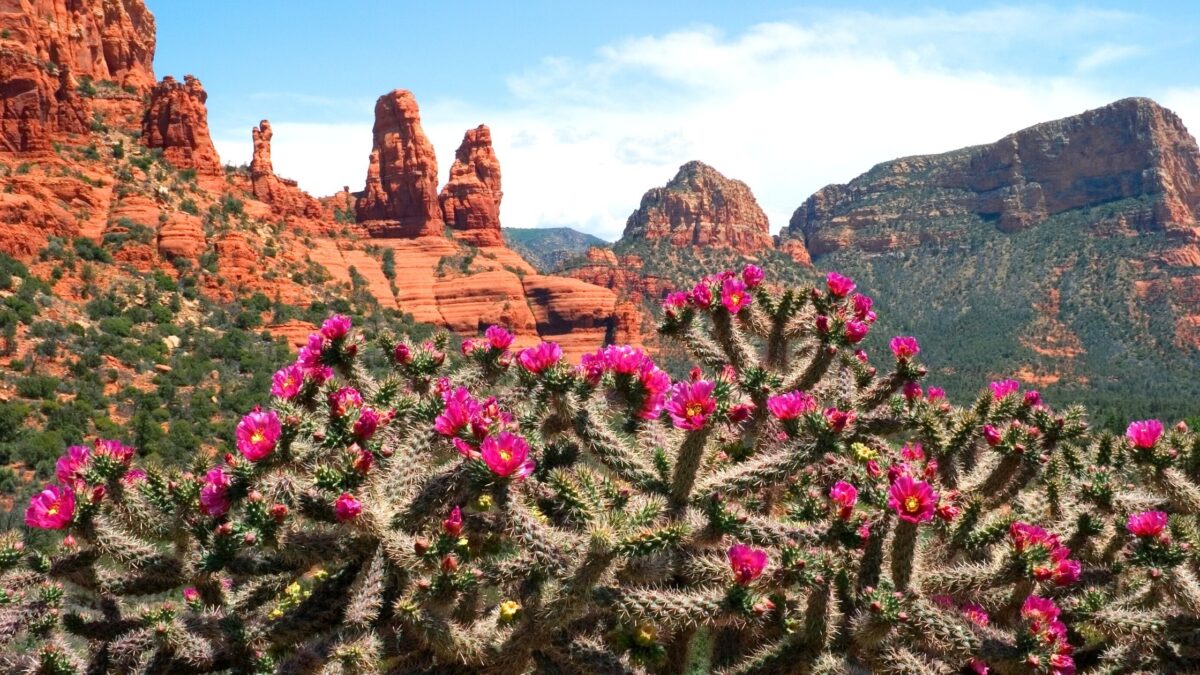 "My idea of heaven is being in Arizona, stuck up a mountain – somewhere where there are no phones." – Gavin Esler
"Arizona – Land of extremes. Land of contrasts. Land of surprises. Land of contradictions."
"The Arizona desert to us is starkly beautiful at all times, but when touched by the magic of spring it becomes a land of enchantment. The weirdly beautiful cacti that dominate the landscape strangely resembles the vegetation of a past era, millions of years ago." – Raymond Carlson
"Then the wind blew cool through the pinyons on the rim. There was a sweet tang of cedar and sage on the air and that indefinable fragrance peculiar to the canyon country of Arizona." – Zane Grey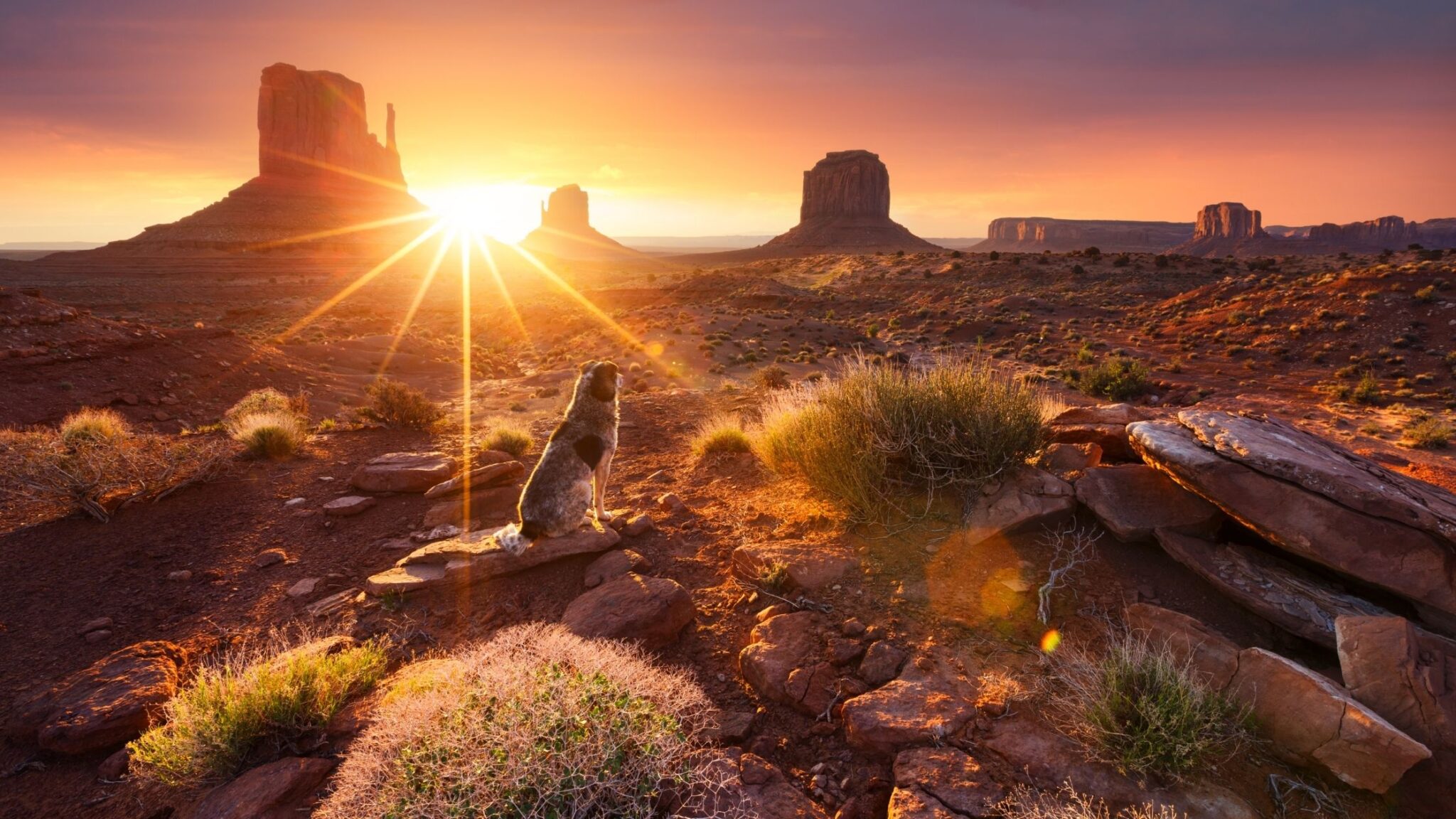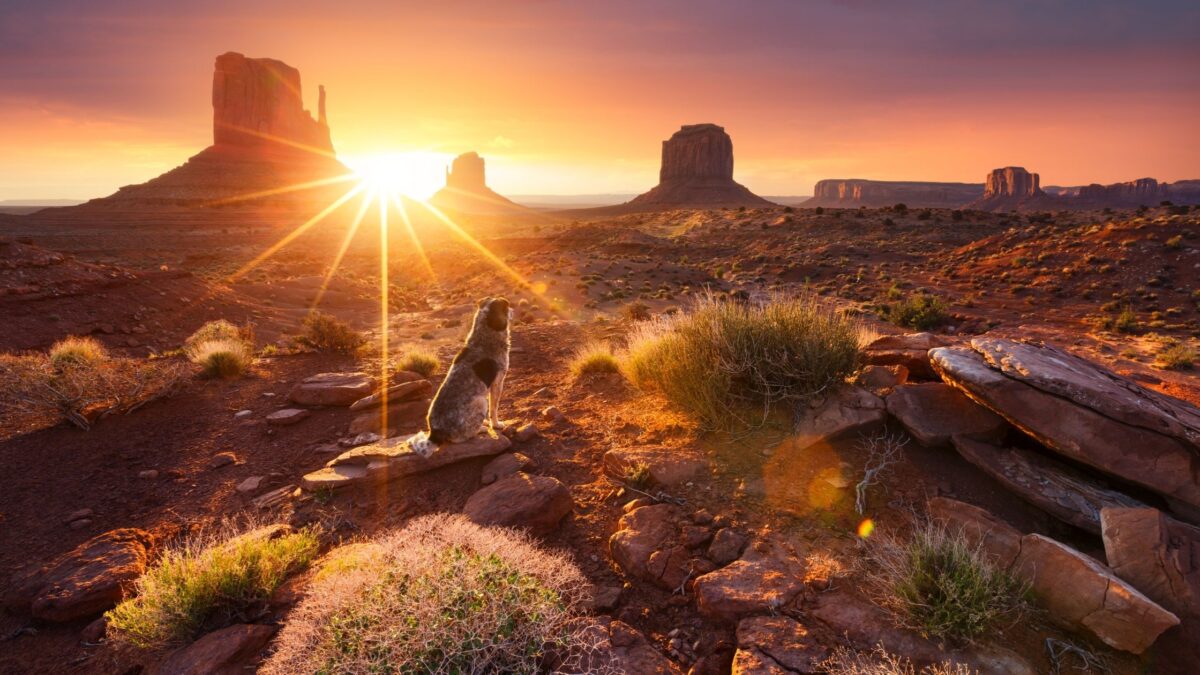 "Arizona is gorgeous. The sunshine in Arizona is a gorgeous red." – Cecilia Bartoli
"Arizona – a land where a good spring is far better than a gold mine."
"The morning was, like nearly all Arizona mornings, clear and beautiful." – Edgar Rice Burroughs
"Let's pack up and catch us a slow train, And go back to Phoenix to a far brighter day" – Waylon Jennings
"If there's one thing Arizona is best in the nation at, it's water." – Doug Ducey
Recommended – 10 Beautiful Sedona Caves You Should Add to Your Itinerary
"There's something wonderfully healing in Arizona air." – Zane Grey
"In the empire of the desert, water is the king and shadow is the queen." – Mehmet Murat İldan
"Well, the trip from then on across Arizona and east of Los Angeles was just one Oasis after another. You can just throw anything out and it will grow there. I like Arizona." – Will Rogers
"And me — I was glowing as brightly as the warm Arizona evening. Pink clouds were striped across the twilight sky. It was a country to fall in love with." – David Gerrold
"Arcadia is one of the most beautiful neighborhoods in all of Arizona, and I love living here." – Peter Sperling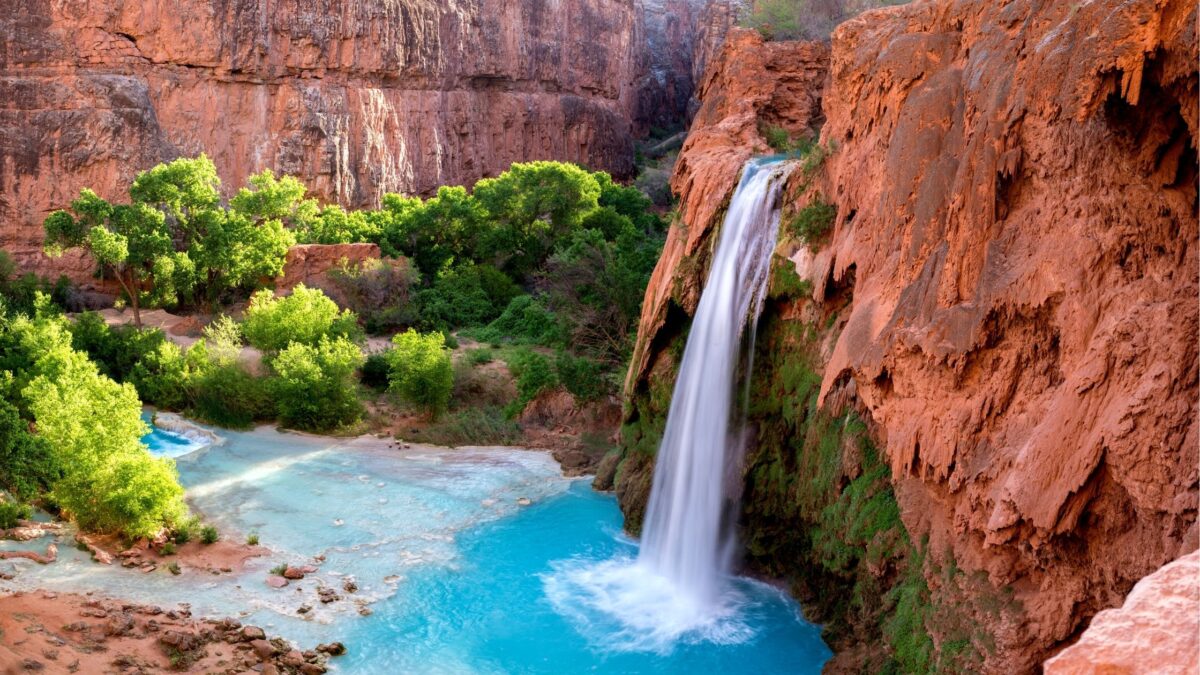 "Sedona is an apace of infinite creation in your heart, your greatest dream, and the most sacred moments of your life. And it is the power of your choice to choose hope even in the most difficult moments." – Ilchi Lee
"Sunset fell. The red and golden rays of sunlight swept down over it, spreading light over the desert." – Zane Grey
"She noted, too, that the whites and yellows of earth and rock had begun to shade to red — and this she knew meant an approach to Arizona. Arizona, the wild, the lonely, the red desert, the green plateau — Arizona with its thundering rivers, its unknown spaces, its pasture-lands and timber-lands, its wild horses, cowboys, outlaws, wolves, and lions, and savages! – Zane Grey
"Arizona is a magnificent state. With something for everyone. I realize that no poem, song, picture, or words could ever do justice to Arizona." – Rick Harris
"As dawn leaks into the sky it edits out the stars like excess punctuation marks, deleting asterisks and periods, commas, and semi-colons, leaving only unhinged thoughts rotating and pivoting, and unsecured words." – Ann Zwinger
"No matter where in the world I'm coming back from, in Sedona I always feel a sense of safety and peace, as if I've returned to the home of my soul, into the arms of Mother Earth the red land that always welcomes me with open arms." – Ilchi Lee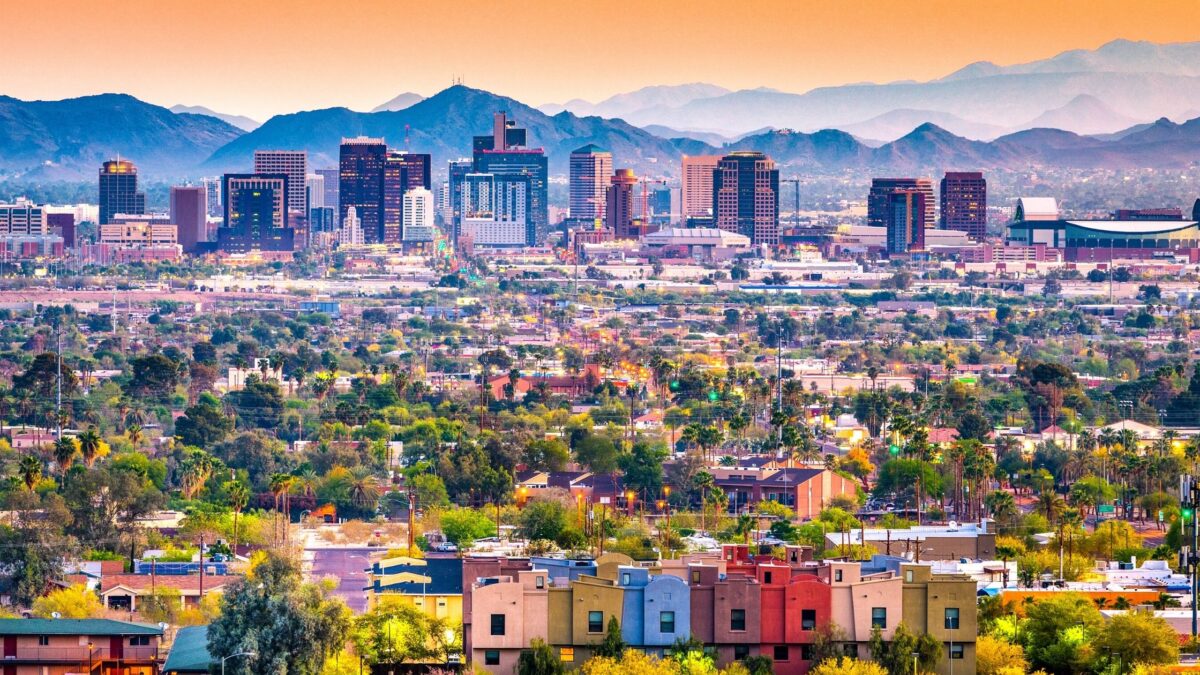 "Arizona is young and daring. She is not tied to precedent, to the convention, to other states' ways of doing things. She is bent on making her own ways, and in her own way. Her mistakes will be her own, and her triumphs likewise." – George Wharton James
"Among all the geographic areas of the United States, the Southwest in general and Arizona, in particular, is blessed with a panoramic beauty that almost defies description. Only a limited number of poets, painters, and photographers have been able to do justice to her splendor." – Marshall Trimble
"Across the Colorado River from the Needles, the dark and jagged ramparts of Arizona stood up against the sky, and behind them, the huge tilted plain rising toward the backbone of the continent again." – John Steinbeck
"Arizona is known for five 'Cs'-copper, citrus, cotton, cattle, and climate." – Kathleen Derzipilski
ARIZONA INSTAGRAM CAPTIONS
If you are looking for some cool sayings for Instagram, why don't you check out these Arizona Instagram Captions?
You will find some route 66 quotes, short Arizona captions, and adventure captions for Instagram for all the hiking, biking, and outdoor adventure that you enjoyed.
"Arizona, our beautiful state, was built on mining." – Jan Brewer
"It's always been a luxury to be able to hop a plane to Paris, to Venice, to the Grand Canyon." – Nancy Gibbs
"What's life but one grand adventure?"
"Arizona's vale of mountain-temples." – Robert Haven Schauffler
"Close to nature."
"Wow, Even the rocks in Sedona meditate." – Ilchi Lee
"Curvy Vibes."
"Wanderlust and Desert Dust."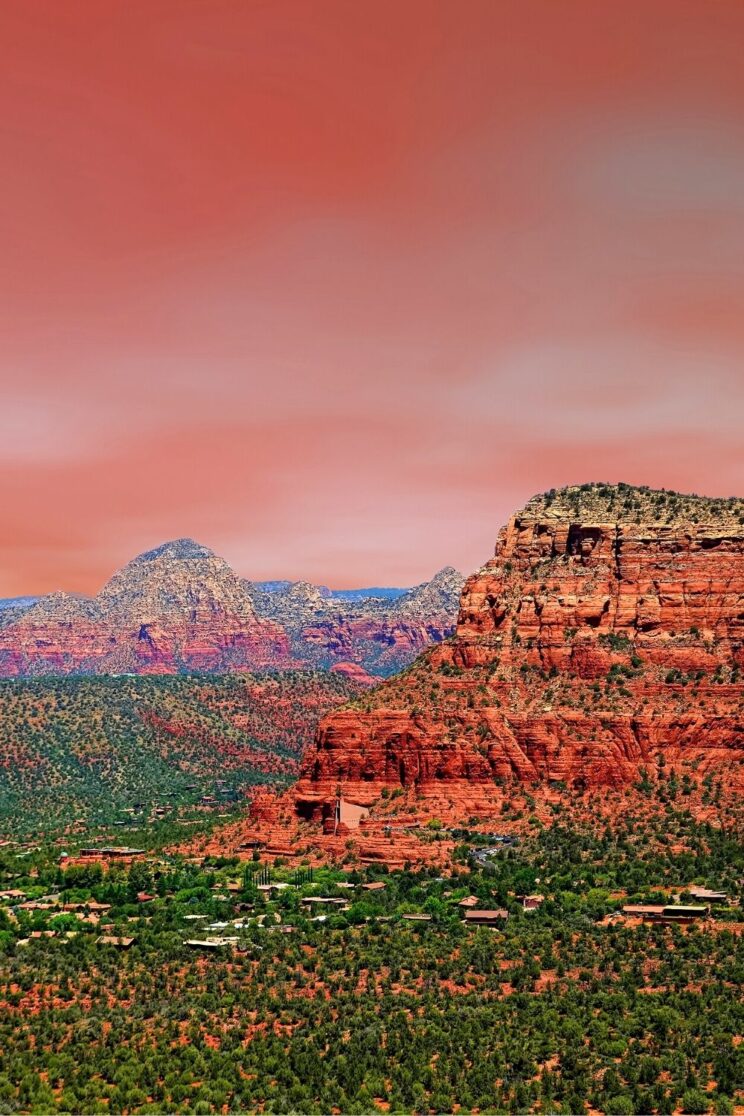 "The summer in Arizona is too hot." – Ben Howland
"Thousand shades of nature."
"The culinary scene in Phoenix is incredible." – Clive Cussler
"Desert Vibes."
"The view from the top."
Recommended – 10 Top Places To Watch A Beautiful Sunrise in Sedona
"It was a scary moment. I'd gotten used to living in Arizona; it was home." – Daniel Anaya
"Everything the light touches."
"The Arizona desert takes hold of a man's mind and shakes it." – David W. Toll
"Just another day in paradise."
"For all the toll the desert takes of a man it gives compensations, deep breaths, deep sleep, and the communion of the stars." – Mary Austin
"Sedona is beautiful, but your soul is even more beautiful." – Ilchi Lee
"Ah! the curves!"
"When the root is deep there is no reason to fear the wind."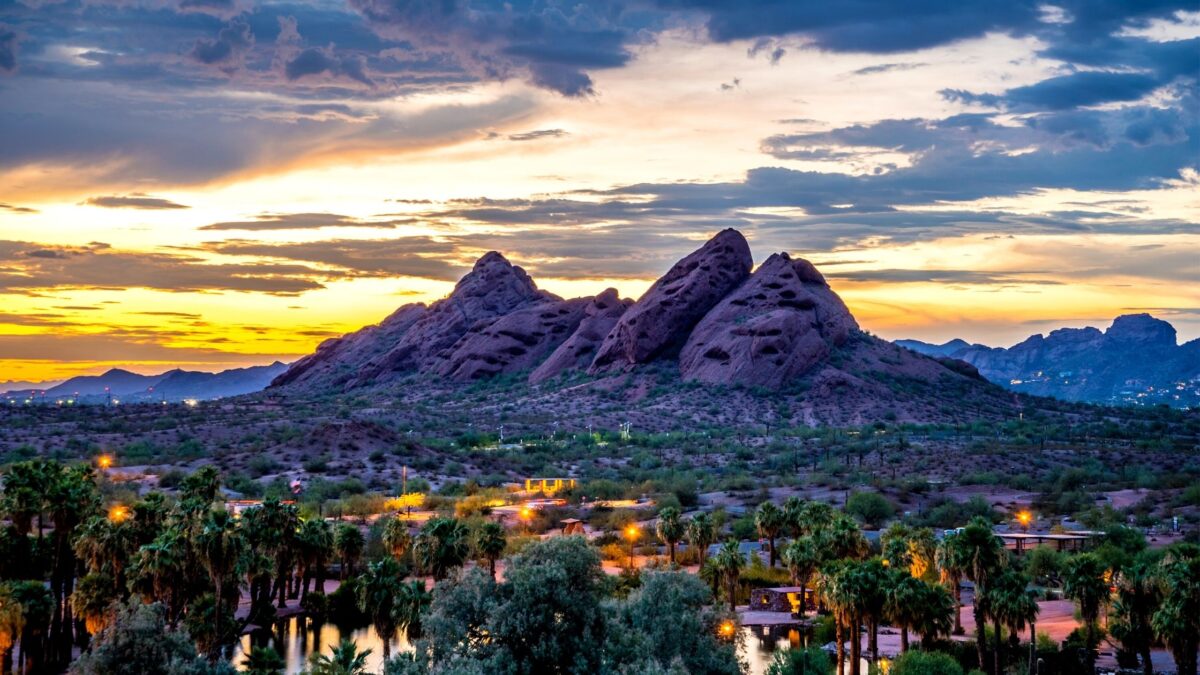 "The oceans aren't the only ones who make waves."
"Have you ever seen colors like this before?"
"Whatever path bought you here, There is a reason why you came, Though you may not know it now. So, please open your ears and listen. Listen to the message that Sedona has for you." – Ilchi Lee
"When nature beats Photoshop."
"The great desert of Arizona quivering in the heat of the southern sun." – Mark Daniels
"Heaven on Earth."
"The dark and jagged ramparts of Arizona stood up against the sky, and behind them, the huge tilted plain rising toward the backbone of the continent again." – John Steinbeck
FUNNY ARIZONA QUOTES
Below list of Arizona quotes is my favourite part, because who doesn't love a good laugh, right? In this section, you will find some very funny sayings about the heat in Arizona, which is known around the world.
Also find funny quotes about beauty of Arizona, Phoenix sayings, funny quotes about being hot and sweaty when you are exploring the attractions in the state, especially Arizona desert quotes sayings that will make you giggle for sure.
"In Arizona, we have two types of weather – hot and a little less hot."
"Welcome to Arizona, where the heat is sick of the heat."
"Welcome to Arizona, where summer spends the winter and hell spends the summer."
"Arizona changes its state motto to Damn, it's hot." – Greg Proops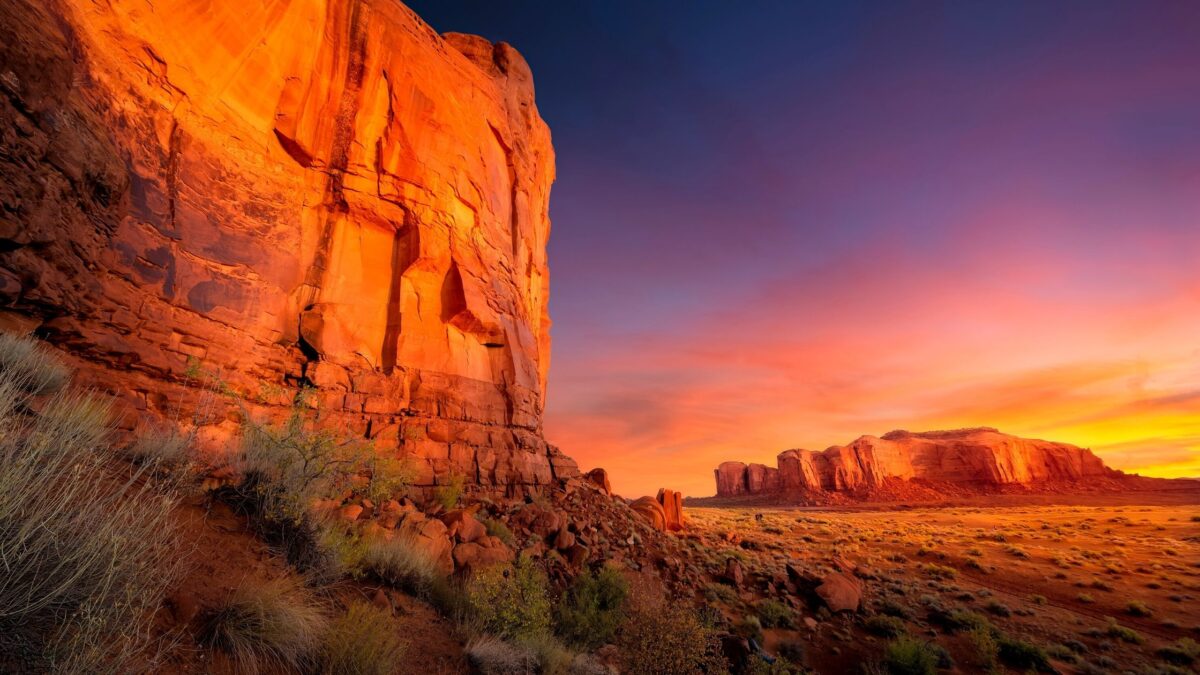 "What most people don't understand is that UFOs are on a cosmic tourist route. That's why they're always seen in Arizona, Scotland, and New Mexico. Another thing to consider is that all three of those destinations are good places to play golf. So there's possibly some connection between aliens and golf." – Alice Cooper
"Phoenix weather alert: There will be a light, gentle breeze accompanied by perfect temperatures and scattered sunshine. Please dress appropriately for these harsh weather conditions."
"Phoenix weather forecast: Just stay inside."
"I lived in Arizona, and I thought Florida was in California because I thought oranges came from the same place." – Jennifer Rubin
"A three-inch rain in Phoenix means three inches between drops."
"You know you're an Arizona native when a rainy day puts you in a good mood." – Marshall Trimble
"You know you live in Phoenix when the four seasons are: tolerable, hot, really hot, and are you freakin' kidding me?"
"I hate Arizona. It always eight hundred degrees outside and everybody's always saying, 'But it's a dry heat!' So's the inside of my microwave." – John Rivers
"The only way to get around Arizona is by small private plane." – Cindy McCain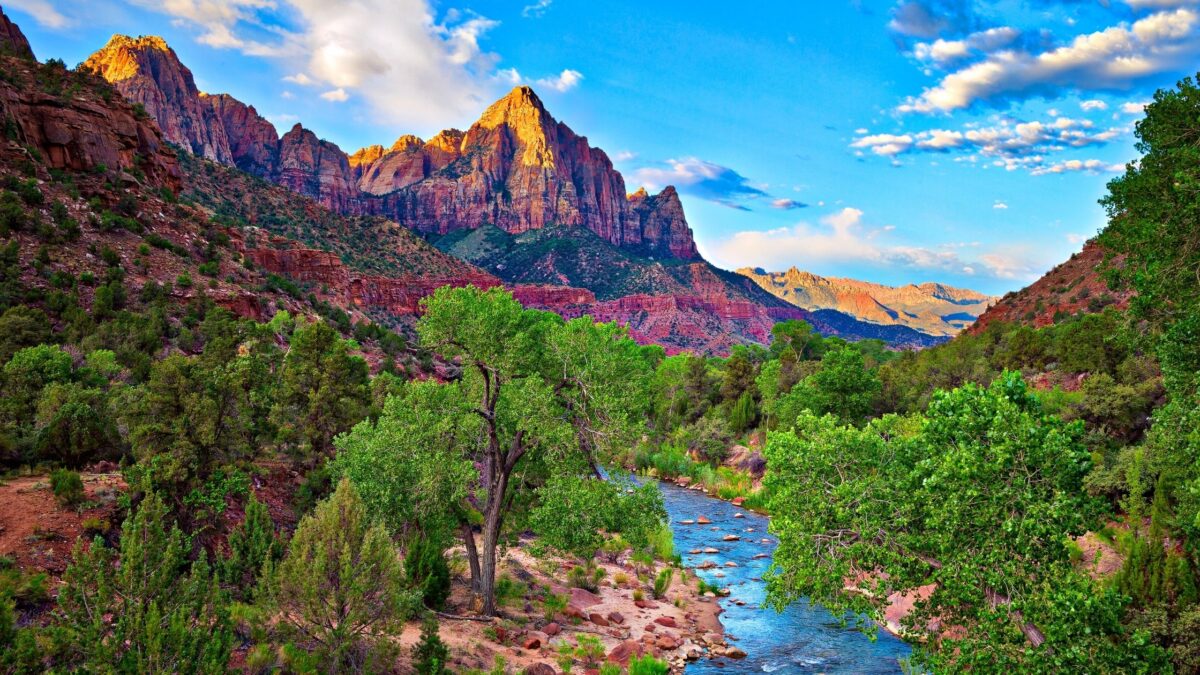 "You know you're an Arizona native when you take rain dances seriously." – Skip Boyer
"Arizona is a great place to be a radiation researcher." – Steven Magee
"I ain't movin' to Arizona! Dammit, there is nothin' there but gravel and scorpions." – Mary Doria Russell
"You know you live in Phoenix when you can drive two hours in any one direction and never leave the Valley."
"Arizona looks like a battle on Mars."
"You know you're an Arizona native when in your heart you're sure that at the end of the rainbow there is not a pot of gold but a good Mexican restaurant." – James W. Cook
"Being from Arizona, the federal government is kind of a Slytherin." – Paul Gosar
"You know you live in Phoenix when the cold-water faucet is hotter than the hot-water faucet."
"Even the plants in Arizona wanted to hurt you." – Janette Rallison
"The Great Arizona Desert is full of the bleaching bones of people who waited for me to start something." – Robert Benchley
"In Arizona, shade trees are your best friends and occasionally the basis of small civil wars over parking." – Terri Guillemet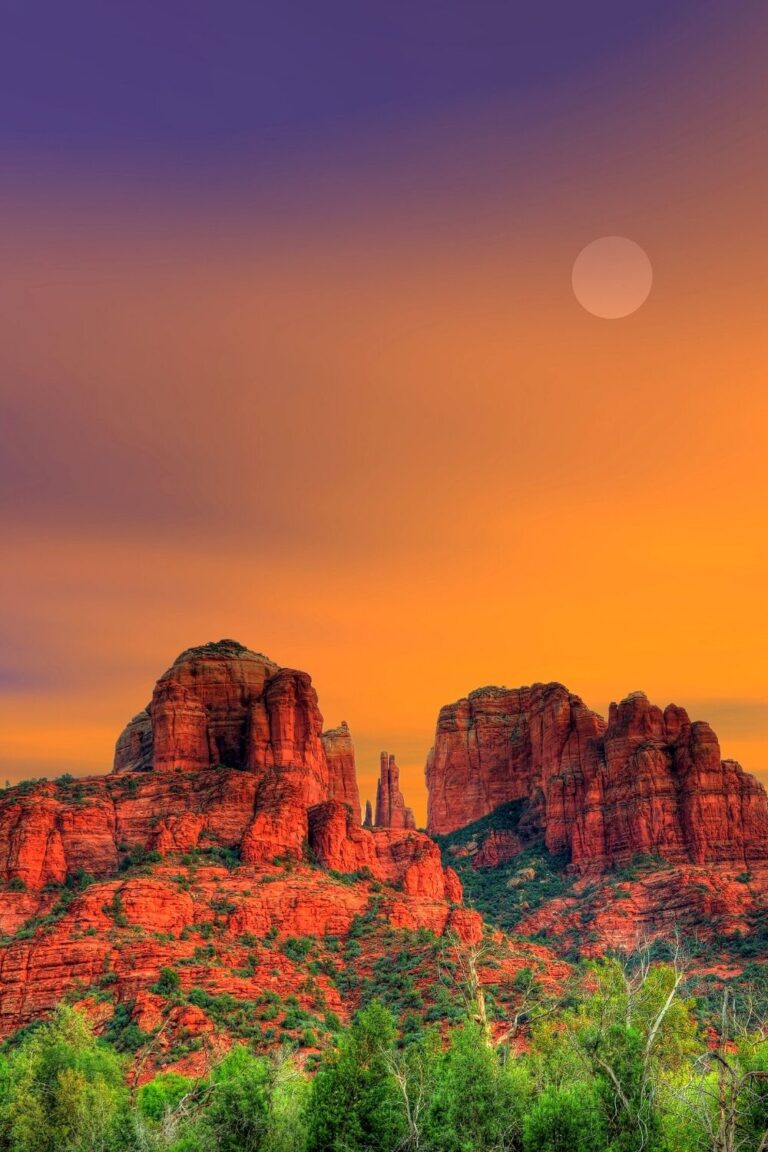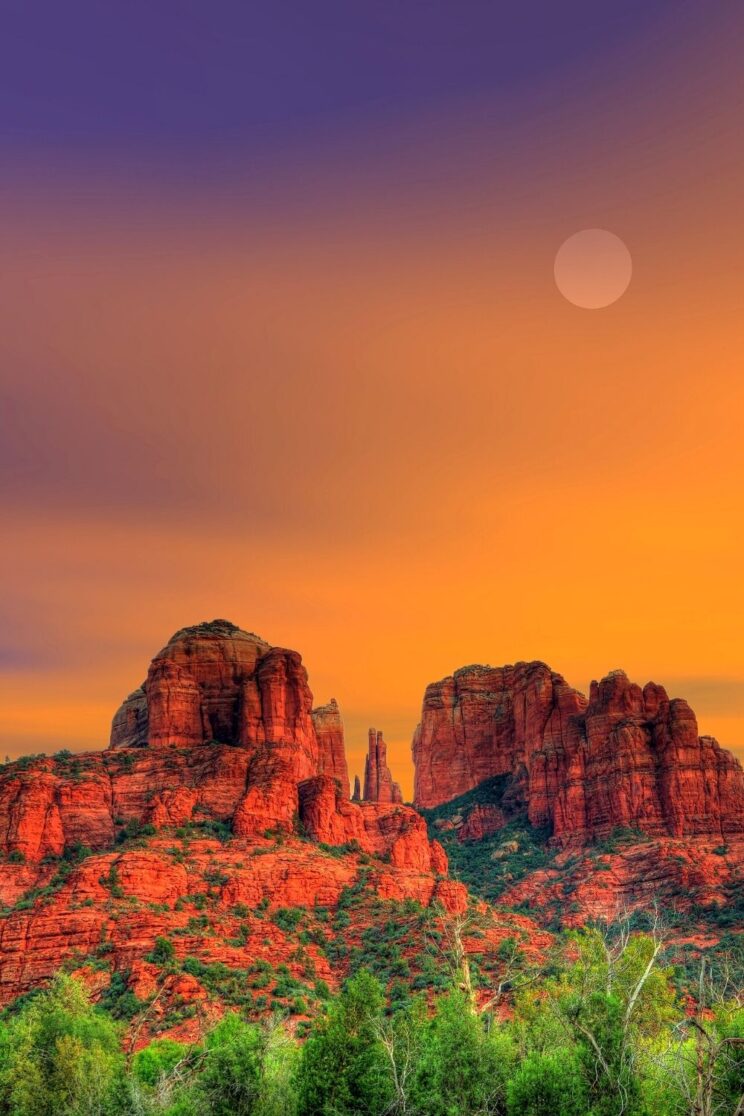 "In Arizona, we salt margaritas, not sidewalks."
"I am enamored with desert dew because it's usually the closest thing we get to rain." – Terri Guillemets
"You know you're an Arizona native when you hug a cactus only once in your lifetime." – Nancy Dedera
"You don't go to Gettysburg with a shovel, you don't take belt buckles off Arizona." – Robert Ballard
Arizona is so hot that you can fry an egg on the sidewalk.
"I love Arizona. I was raised right. Somebody has to go to Washington and knock the hell out of the place." – Ben Quayle
"Deserts are mummified, bone-makers. Some years, the rain won't come, clouds promising and promising, but did you say the right prayers, did you pray to the right god?" – Craig Child
"You know you're from Arizona when you drive two miles around a parking lot looking for a shady place – even in the dead of winter."
"I compete with the 'Welcome To Las Vegas' sign for the number one non-gaming tourist attraction in Las Vegas. I get more visitors than the Hoover Dam." – Rick Harrison
"My favorite part of winter is watching it from Arizona."
"A hundred and ten in the shade is hot — but you don't gotta shovel it off your driveway."
"You know you're an Arizona native when you run to the window just to watch a dust storm." – Marshall Trimble
"They must've abbreviated us AZ because we have the entire spectrum of weather extremes: 'Ablaze in the Phoenix sun to 'zero-degree snow in Flagstaff." – Terri Guillemets
"You know you're an Arizona native when you know that dust devils are not fur balls under the bed." – Norbert Pope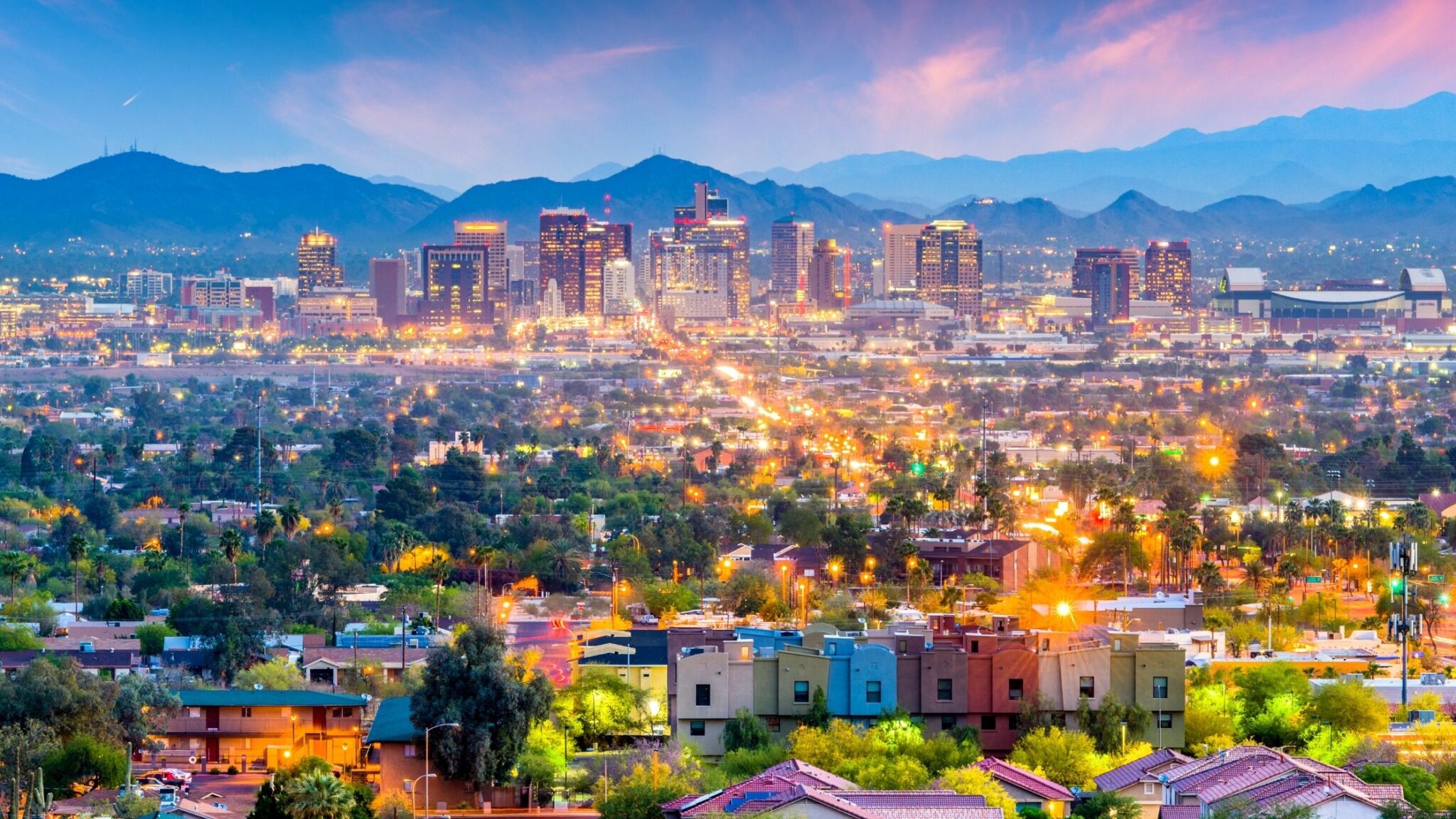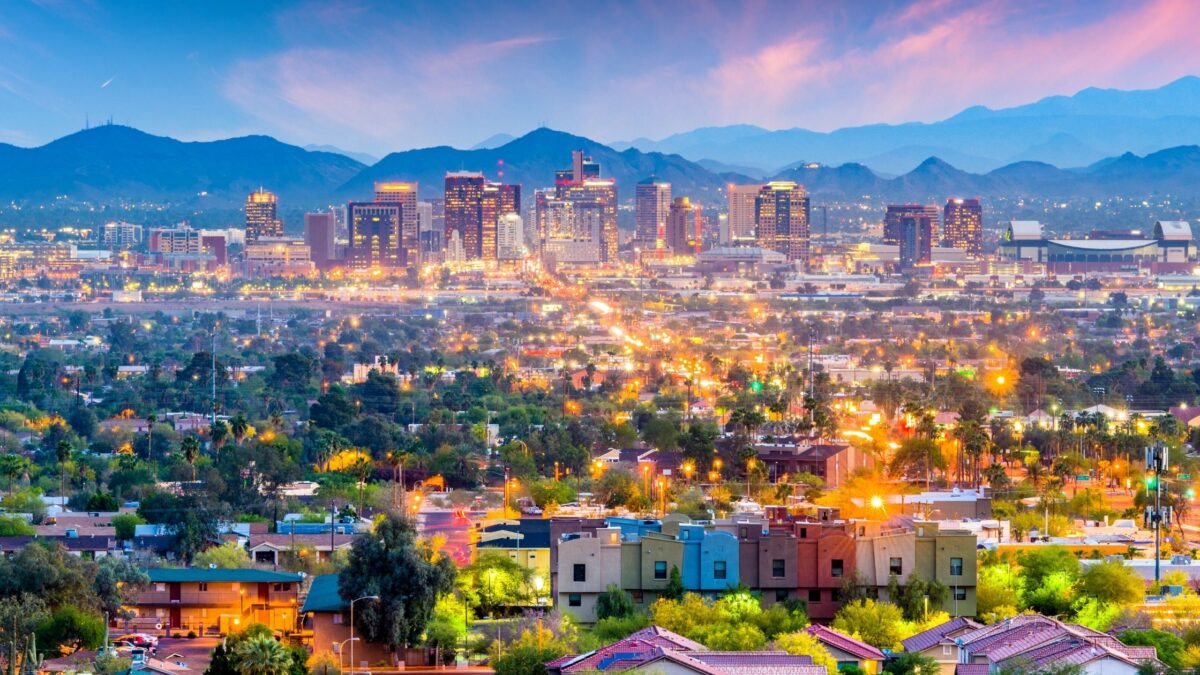 "One hundred sixteen degrees. I live in the Sun Belt. To spell it out for you, I haven't been able to cross my legs at the knee since the last of May. If any of you has an ounce of charity for your fellow person, you will indulge me while I share with you an Arizona summer. It's where a woman puts on a pair of oven mitts so she can touch her steering wheel. Where deodorant ads are considered fiction. Where you cultivate fat friends so you'll always be around the shade." – Erma Bombeck
"You know you're an Arizona native when you have to look up "mass transit" in the dictionary." – Paul Johnson
ARIZONA TRAVEL QUOTES
Whether it is the capital Phoenix or Sedona, Lake Mead, or Antelope Canyon, there are plenty of attractions, national parks, monuments, and towns scattered throughout the state. You can easily spend months exploring all Arizona has to offer.
If you are wondering what Arizona quotes for Instagram you can use, check out these below captions about Arizona travel for your pictures. Of course, if you are yet to go there, do check the amazing quotes and beautiful Arizona pictures too.
"Already, Seattle is taking hold of her. She still holds Sedona in the dry tan of her skin and in her hair, but the fine mist of the Northwest is making its way to places she didn't know were parched." – Susan Wiggs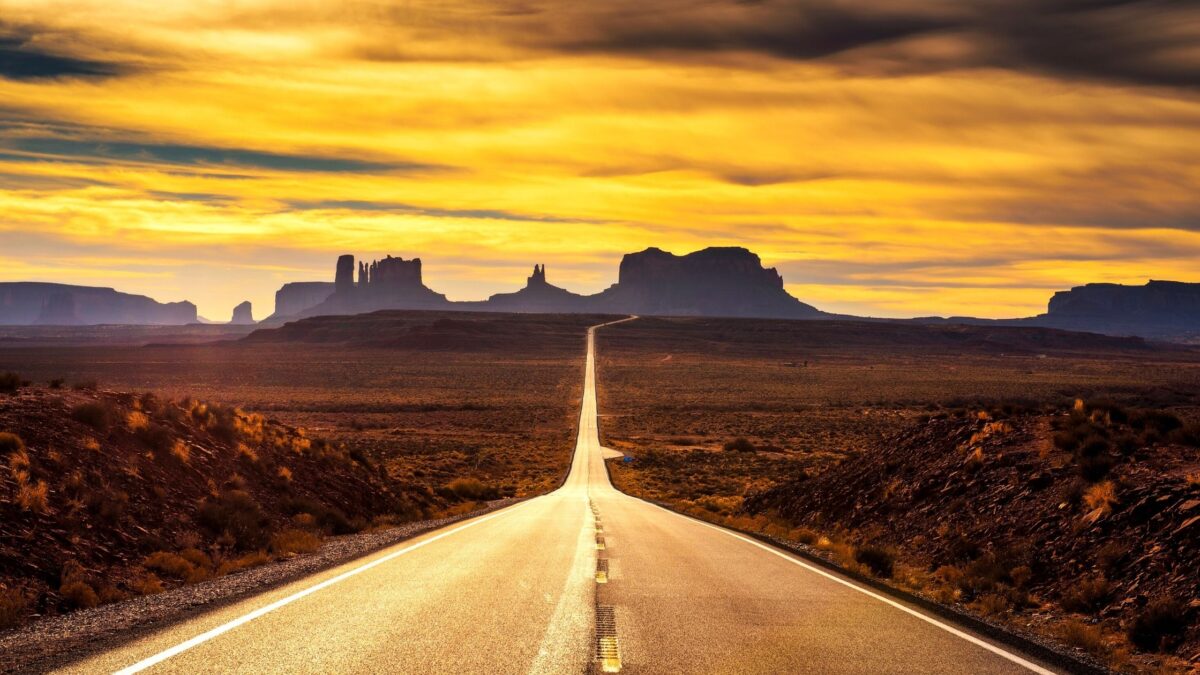 "New York is the Mecca of style in America, but don't knock Phoenix – it's not as big, but there are lots of people with style there."– Amar' e Stoudemire
"Arizona – I've only spent a few days there, but it's inspired me the most. It's so peaceful." – Benjamin Clementine
"In Arizona, there are mountains behind my house." – Brian Urlacher
"In Arizona, you can hike among cactus as tall as office buildings." – Mike Coopsen
"Did you know they don't have golden arches at the McDonald's in Sedona? Only McDonald's in the world without golden ones? They're teal." – Mike Bove
"Growing up in Arizona, I love fireworks, shooting off bottle rockets and M80s." – Dierks Bentley
"Arizona is really cool but I couldn't stay there for too long." – Dar Williams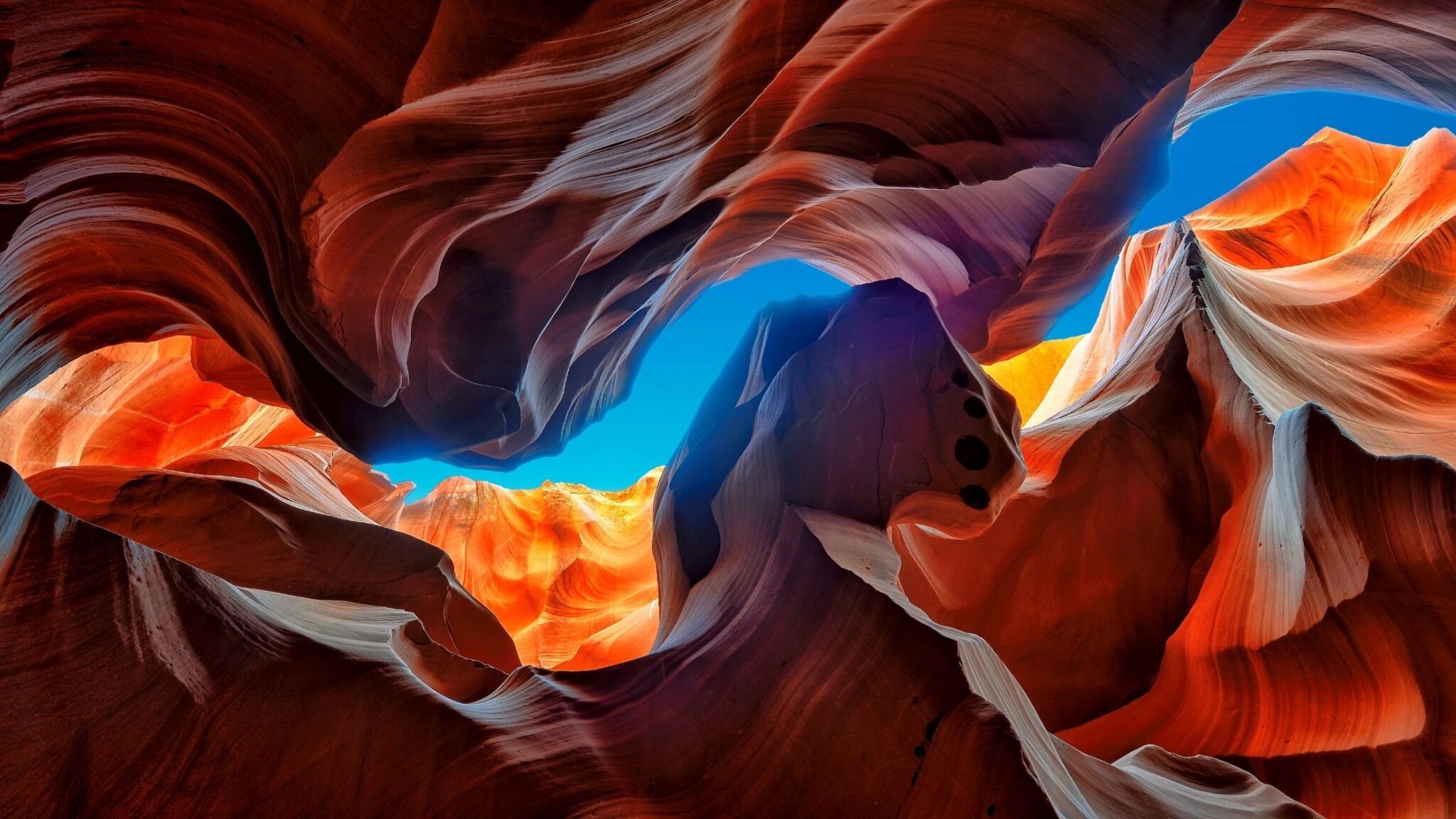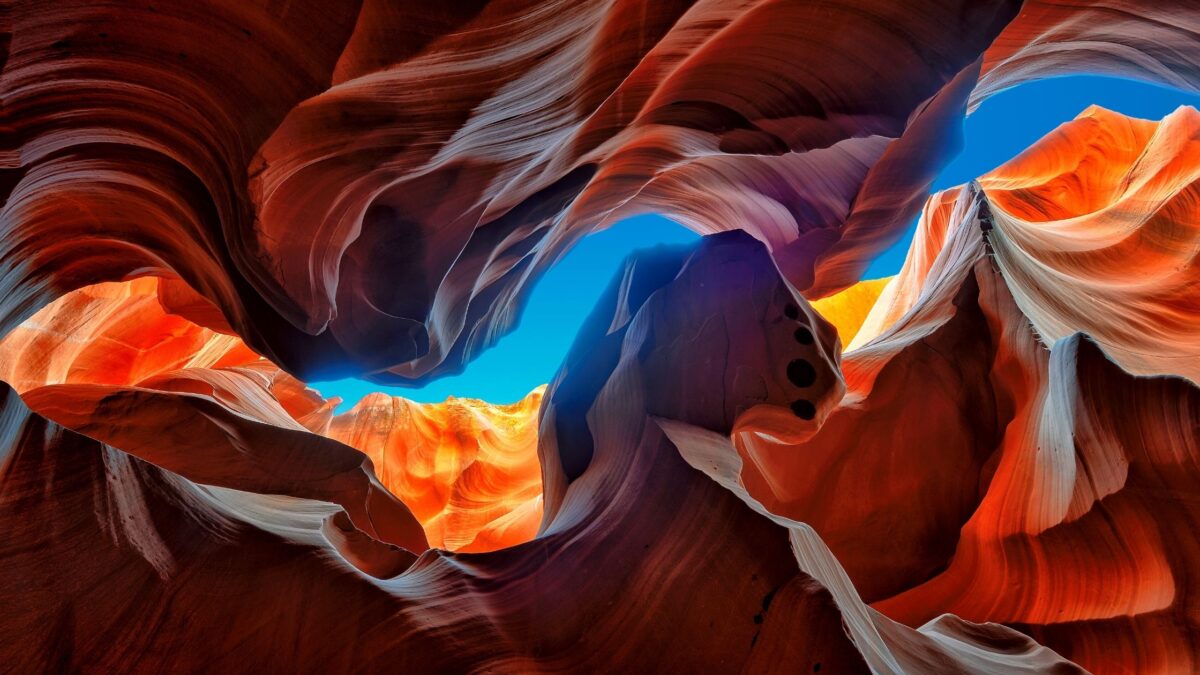 "You know you're from Arizona when you feed your chickens ice cubes to keep them from laying hard-boiled eggs."
"I never tire of the drive from Phoenix to San Diego, and it is mostly desert, obviously, but you get different varieties of desert terrain." – Rob Halford
"If you need a dream, or if you need to rediscover a dream you've lost, come here to Sedona." – Ilchi Lee
"Almost everyone in the world knows something about Arizona, and some of it is even true." – Jim Turner
"The beaver told the rabbit as they stared at the Hoover Dam: No, I didn't build it myself, but it's based on an idea of mine." – Charles Hard Townes
"I'm originally from Phoenix, Arizona, but I've fallen in love with London." – Ashley Roberts
"Desert rains are usually so definitely demarked that the story of the man who washed his hands in the edge of an Arizona thunder shower without wetting his cuffs seems almost credible."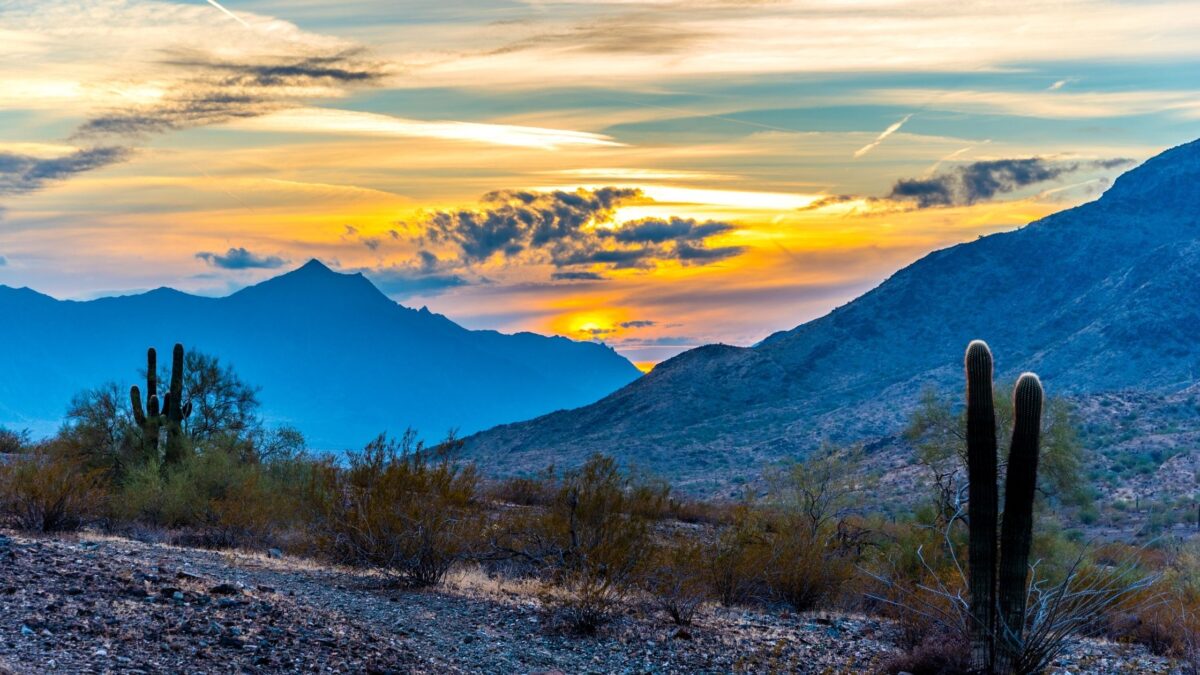 "She looked out of her window. How blue the sky. The mountain peaks stood up like dark spears. Patches of snow shone in the sunlight, running down to the edge of the vast green belt of forest land. Arizona! There was no place in the world so full of romance and beauty, and the natural things that stirred the soul." – Zane Grey
"Europe has nothing to recommend it but its old age, and the Petrified Forest in Arizona makes a Sucker out of it for old age. Why that forest was there and doing business before Nero took his first Violin lesson." – Will Rogers
"Santa Cruz County – Climatically the region is one of the highly favored districts for which Arizona has already become world-famed. One neither roasts, fries, bakes, or frizzles in summer nor freezes, crystallizes or solidifies in winter." – George Wharton James
QUOTES ABOUT ARIZONA CULTURE AND HISTORY
Home to a diverse set of people and places, the culture, and traditions in the state are best discovered by getting to know about them through others' experiences and thoughts.
Scroll through these Arizona quotes about culture and history that you can use as captions about the Grand Canyon state to get deeper.
"Arizona is now recognized as a premier place in which to locate, expand, and grow a business." – Jan Brewer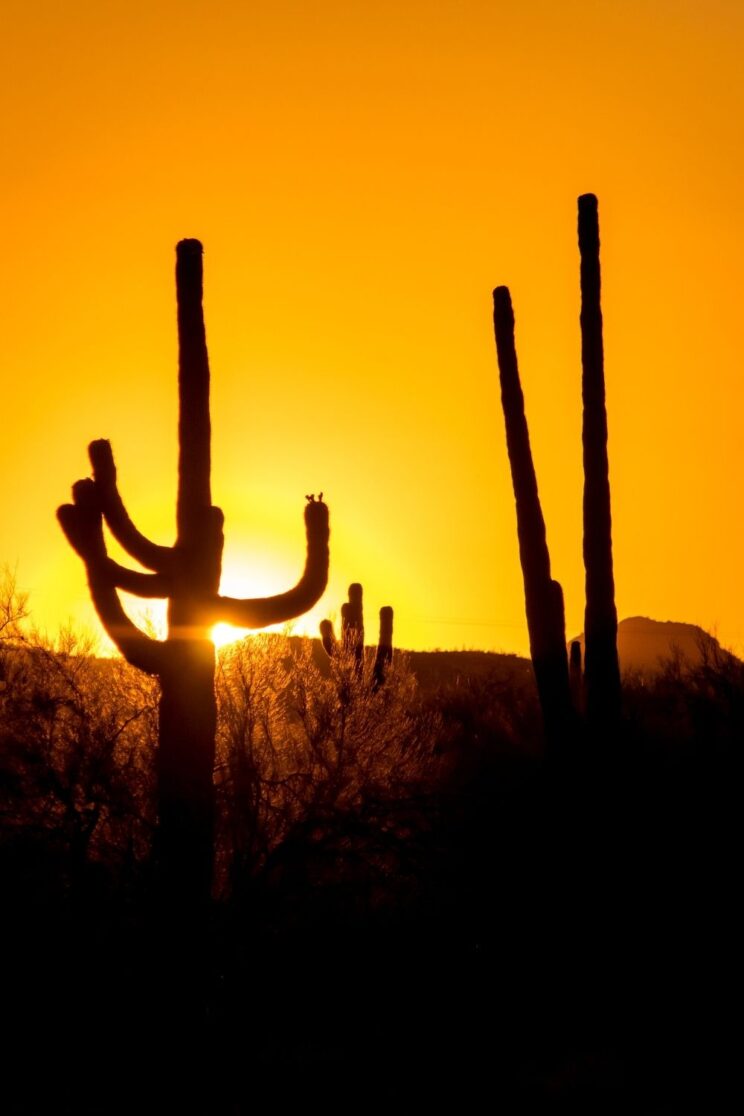 "I grew up in Arizona and have a lot of buddies that are cowpokes." – Michael Biehn
"Racial discrimination is illegal. It's illegal in the United States. It's illegal in Arizona. It has been and it will continue to be." – Jan Brewer
"Arizona may be the only state in America where mothers don't tell their children that someday they can grow up and be president." – John McCain
"I'm very optimistic about my home state of Arizona." – John Mccain
"Arizona is a red state, and we're going to keep it red." – Jan Brewer
"I look at my grandparents and what they dealt with in the Japanese internment in Arizona. That sense of perseverance, of making the best out of an incredibly bad situation, has always been something I drew inspiration from. I always ask myself, 'What in the world do I have to complain about?'" – Scott Fujita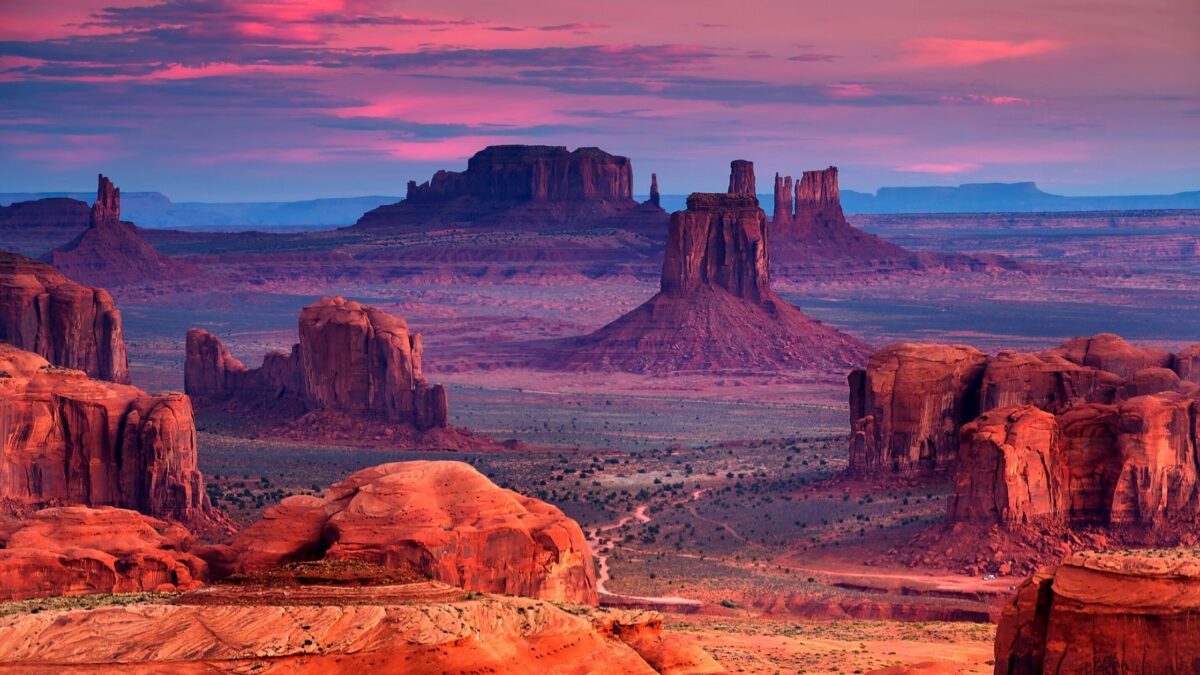 "The people of Arizona, they've been very warm and welcoming." – Tyrann Mathieu
"I think Phoenix is a place where people see the potential. They see the young core that we have. They see the fan base, the wonderful city." – Devin Booker
"Arizona, with its wide-open spaces and no one peering over your shoulder, had always been a haven for folks who didn't like the law or other busybodies to know what they were up to." – Jeanette Walls
"You're not going to believe this, but, there are things you can collect in Arizona that are neither illegal, poisonous, or taxable. Fossils are one such item. Please don't tell the legislature." – Rick Harris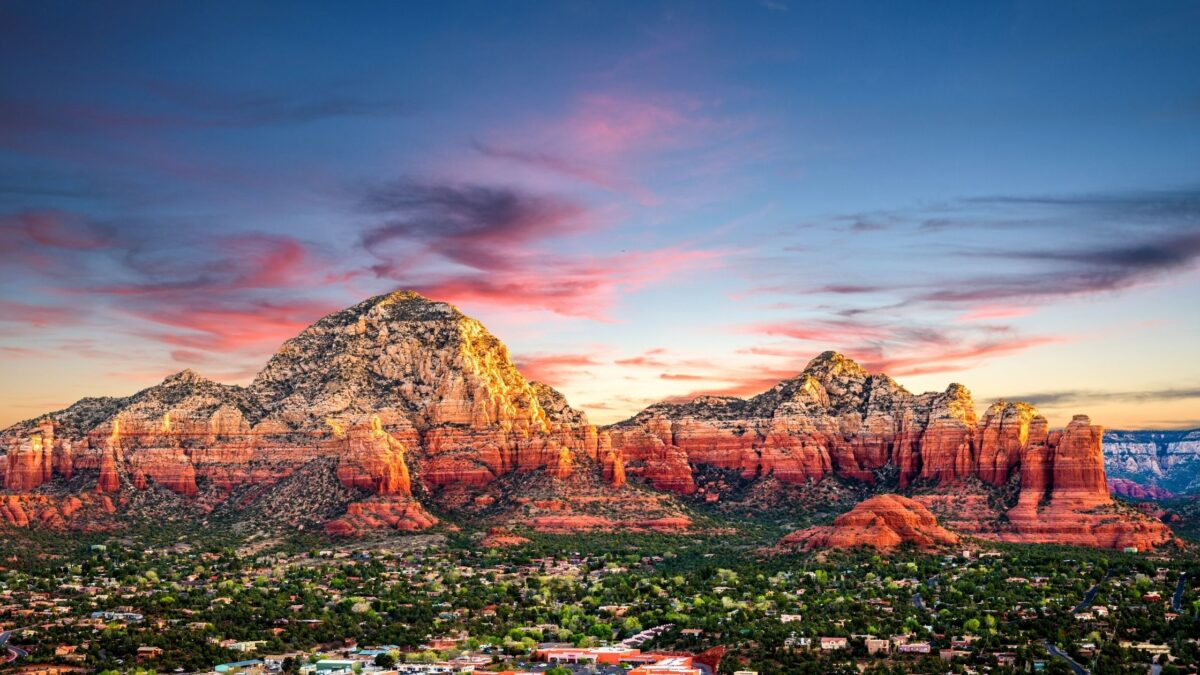 "Things in Arizona don't just die; they bake and fry in the heat until there is nothing left." – Jeffry R. Halverson
"Arizona has long reflected the traditionalistic values of the southerners who settled the territory and who have continued to migrate to the state over the years." – Rick Harris
"Although Arizona is still a young state, its varied cultural traditions have created a rich and colorful history." – Peter Massey
LONG ARIZONA QUOTES
This section of Arizona quotes is for you if you want some descriptions by renowned authors and writers that capture the surreal beauty of this state through their profound words.
You will love reading these quotes about Arizona that are deep, poetic, and even could make you feel teary-eyed.
Scroll through to find amazing quotes about beautiful Arizona desert, quotes about the Grand canyon beauty, and captions of the natural abundance found in this state.
"Why didn't I know about Sedona before? Why did no one tell me? It's breathtaking. It's indescribable. Well, all right, not literally indescribable. You can describe it. You can say, There are these huge red sandstone rocks everywhere, jutting up from the desert, making you feel all tiny and insignificant. You can say, There's a kind of rawness to the landscape which gives you goosebumps. You can say, There's a solitary bird of prey hanging above us, high in the sky, which seems to put all of humankind into perspective. You can say all that. But it's not the same as being there." – Sophie Kinsella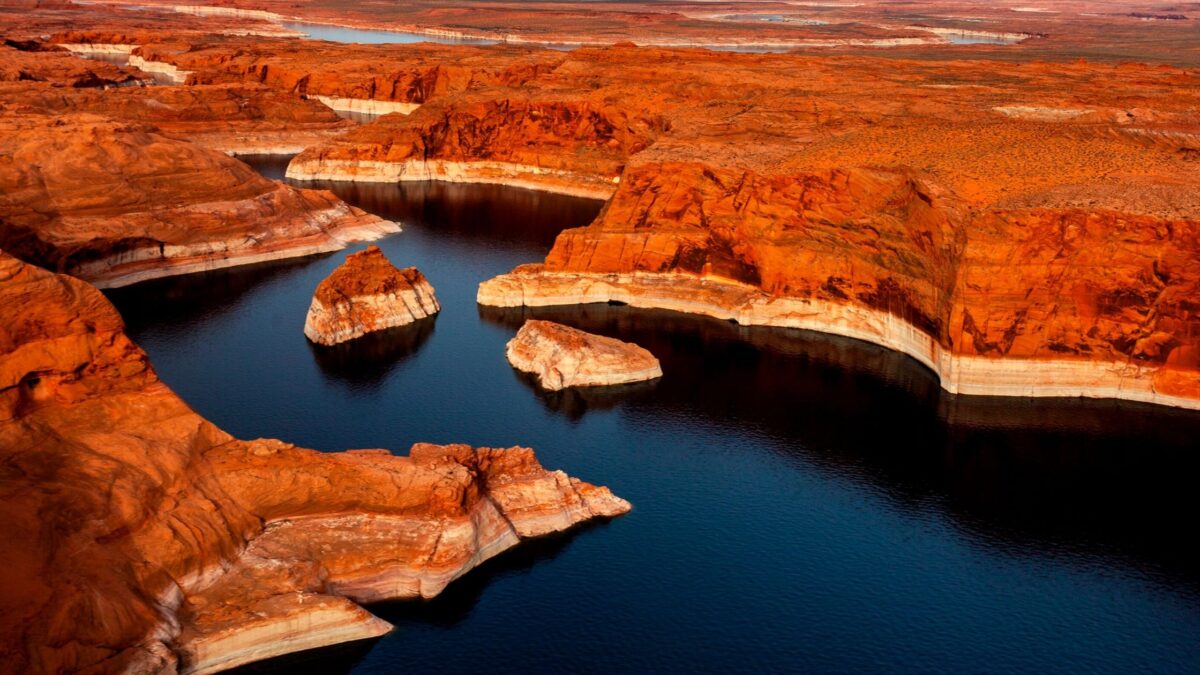 "I leaped quickly through the opening into the starlight of a clear Arizona night. The crisp, fresh mountain air outside the cave acted as an immediate tonic and I felt new life and new courage coursing through me. I lifted my head to fill my lungs with the pure, invigorating night air of the mountains." – Edgar Rice Burroughs
"Phoenix is an interesting example. Drive around and see the golf courses everywhere, and you see people's big green lawns. And you live in a desert! I've always remarked about the capacity of human beings to look at somewhere and move there because of its uniqueness and its beauty and then change it." – Philippe Cousteau, Jr.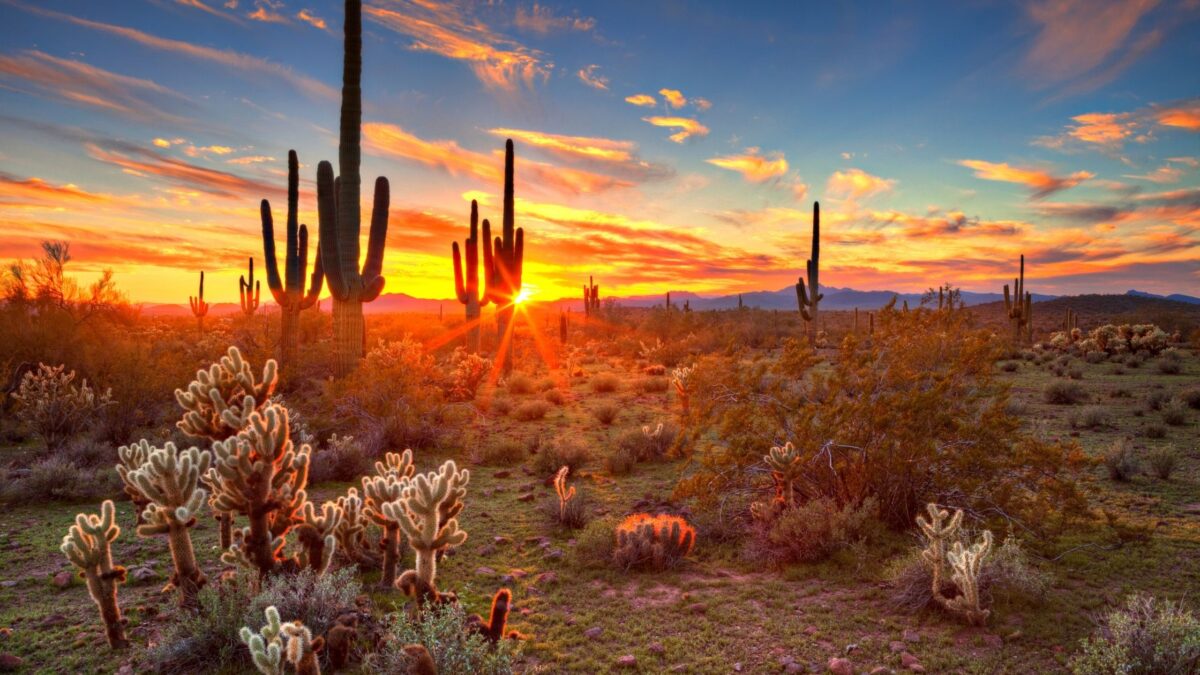 "They climbed into the high country of Arizona, and through a gap, they looked down on the Painted Desert. They crawled up the slopes, and the twisted trees covered the slopes. Holbrook, Joseph City, Winslow. And then the tall trees began, Flagstaff, and that was the top of it all." – John Steinbeck
"A broken reef of purple clouds appeared beaten upon by contending tides of silver and rose. Through a ragged rent, the sinking sun sent shafts of radiant light down behind the horizon. In the east, the panorama was no less striking and beautiful. The desert sent its walls and domes and monuments of red rock far up into the sky of gorgeous pink and white clouds. Cherry drew a deep full breath. Yes, Arizona was awakening her to something splendid and compelling. How vast and free and windswept this colored desert." – Zane Grey
"And the sunshine, too, of Arizona is equal to the atmosphere. It is direct, positive, unadulterated. The clarity of the air allows it to reach the man and the earth just as it was divinely intended it should, and the result is it brings healing, strength, and power on its wings. Pure air, pure atmosphere, pure and unadulterated, unrestrained sunshine bless every inhabitant, making them strong stronger, and bringing new hope, new brightness, new life to the weak and ailing." – George Wharton James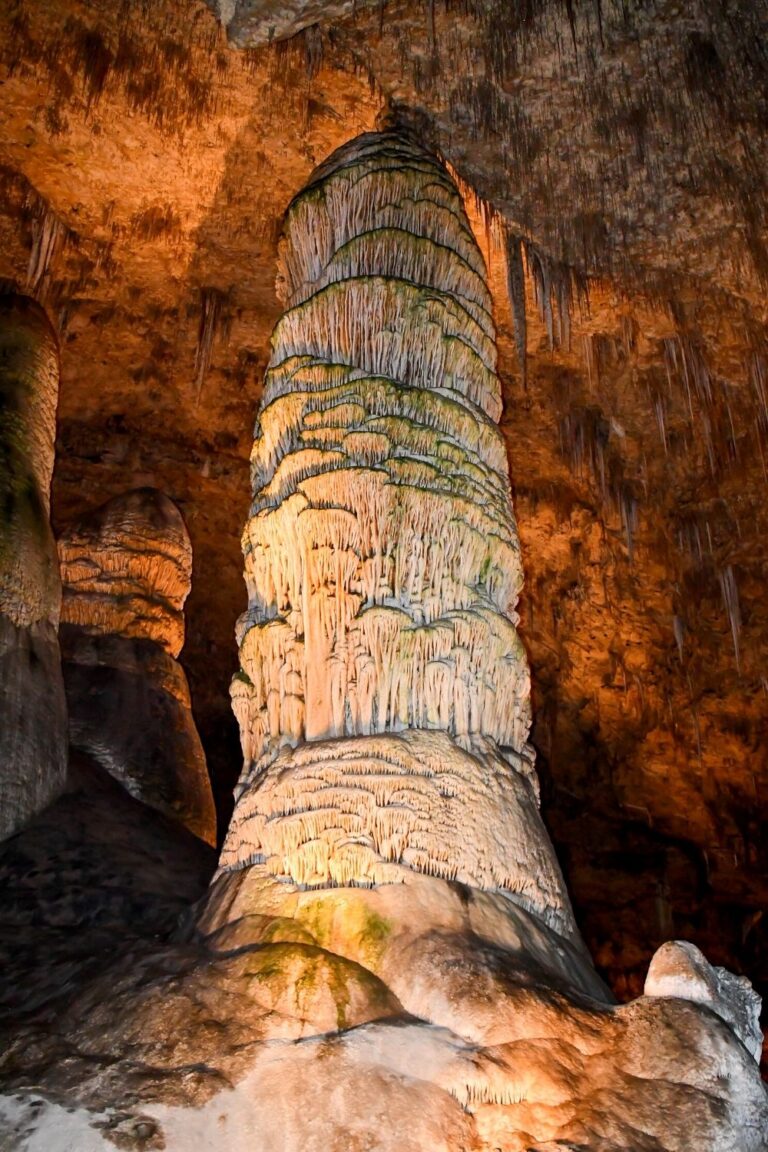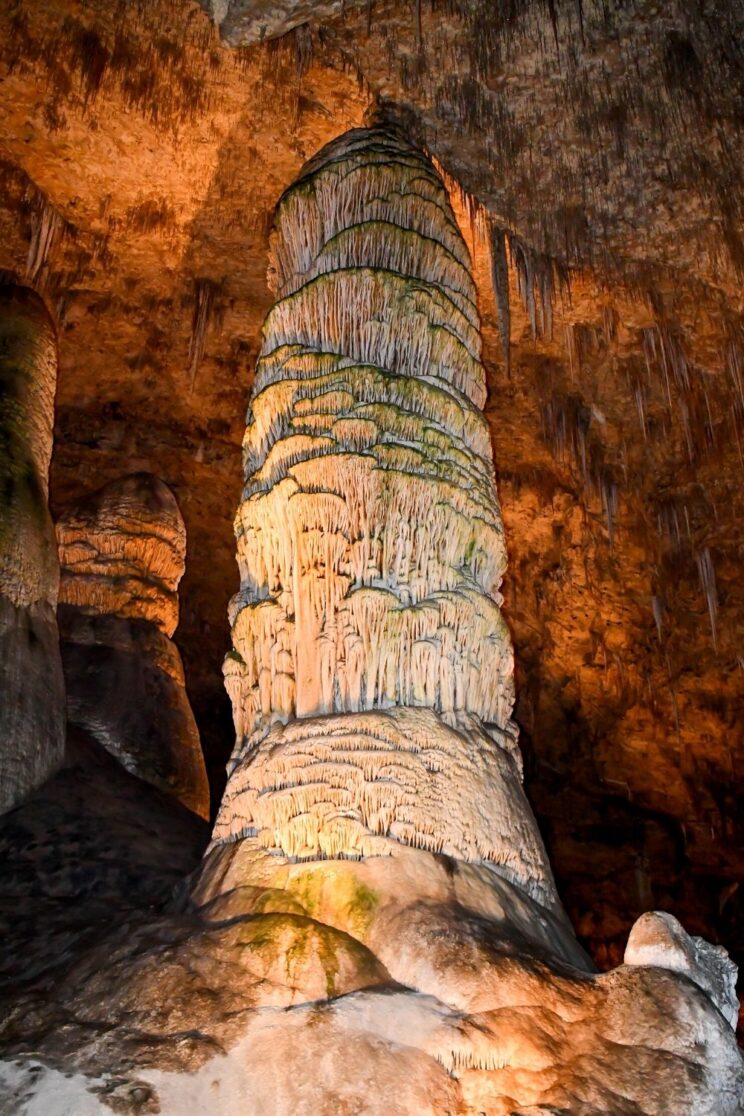 "Arizona is a state generously endowed with spectacular scenic beauty, gorgeous sunsets, lavishly colored landscapes, and impressive cloud formations. There are many who contend, however, the state's most prized and cherished gems of beauty are the cactus blossoms which are found in practically every part of the state. Even the ugliest cactus plant becomes a thing of radiant beauty when it comes under the miracle touch of spring." – Raymond Carlson
"The aspect of much of the scenery along this gray valley road, bleak, rocky mesa track, lined on either side by volcanic ranges of jagged peaks and serrated slopes, so brown and sere, and with not a growing thing to relieve the barrenness of their sides, is not of a character to be desired for a steady landscape. But it has its own beauty — rare because it is so different from what one sees elsewhere — and possessing charms that are all its own, unique and captivating. The graceful mesquite and Valverde trees grow everywhere, and the numberless varieties of the cactus make the scene still stranger to an unaccustomed vision." – Richard J. Hinton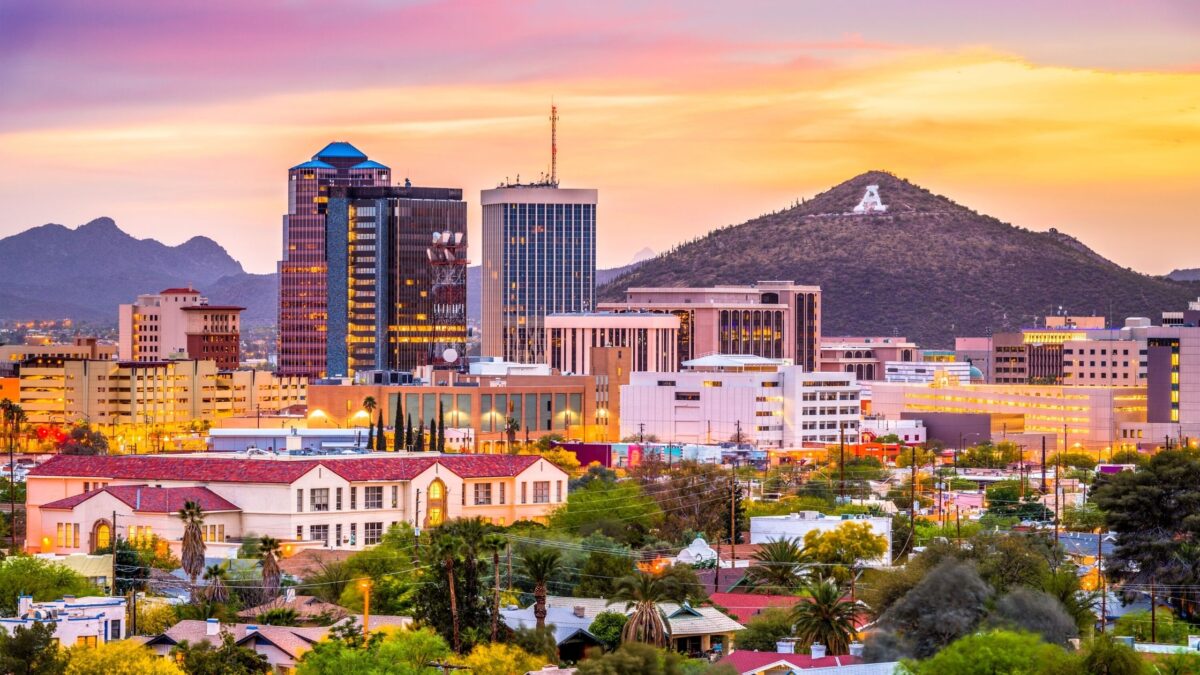 "It was another one of those dry, windy nights that defy description. The air is restless and the trees start whispering secrets to each other. A discomforting reminder of the desert that sprawled here before the city was built — it makes the world ephemeral and temporary as if by morning all this will be dust again." – David Gerrold
"He'd always had a quickening of the heart when he crossed into Arizona and beheld the cactus country. This was as the desert should be, this was the desert of the picture books, with the land unrolled to the farthest distant horizon hills, with saguaro standing sentinel in their strange chessboard pattern, towering supinely above the fans of ocotillo and brushy mesquite." ― Dorothy B. Hughes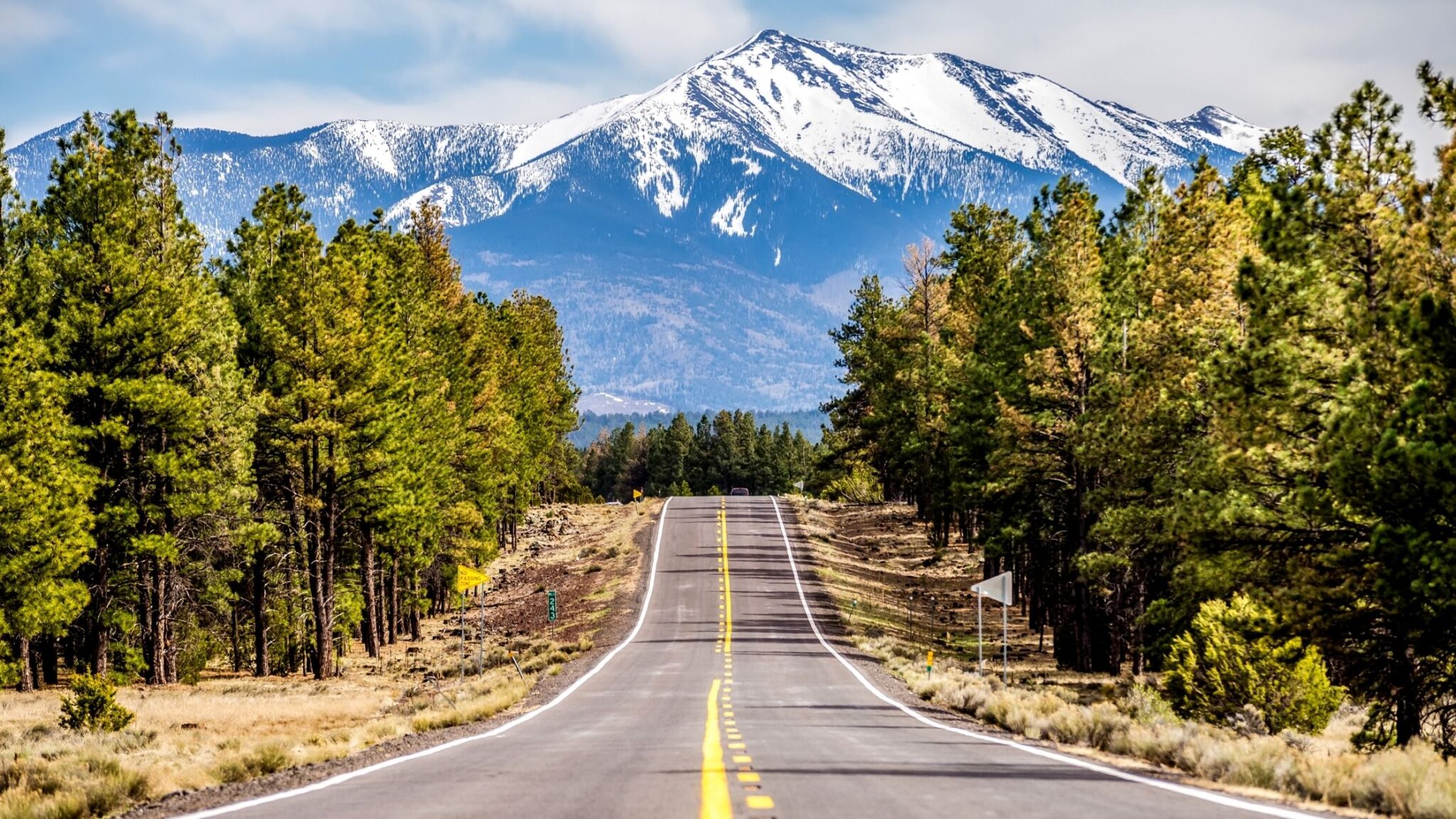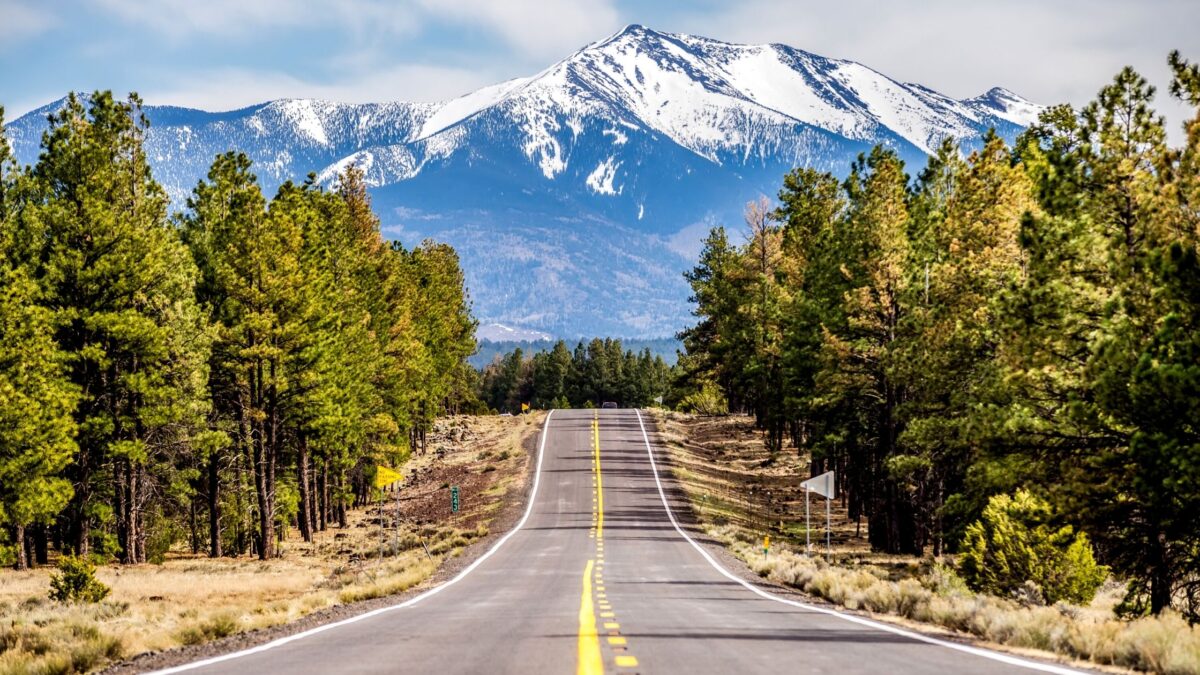 "Hoover Dam," Thalia said. "It's huge."We stood at the river's edge, looking up at a curve of concrete that loomed between the cliffs. People were walking along the top of the dam. They were so tiny they looked like fleas. The naiads had left with a lot of grumbling—not in words I could understand, but it was obvious they hated this dam blocking up their nice river. Our canoes floated back downstream, swirling in the wake from the dam's discharge vents."Seven hundred feet tall," I said. "Built in the 1930s."Five million cubic acres of water," Thalia said. Graver sighed. "Largest construction project in the United States."Zoe stared at us. "How do you know all that?"Annabeth," I said. "She liked architecture."She was nuts about monuments," Thalia said."Spouted facts all the time." Grover sniffled. "So annoying."I wish she were here," I said." – Rick Riordan
Use these amazing Arizona quotes as the best captions for Instagram.
"In that hushed and breathless moment when the day is almost done, and the trees of the forest are filled with mysterious colors that have no name, clouds descend the stairway of the sky to mingle with the mountain peaks. From the copper canyons of the west, they steal the glowing embers of the dying sun, and scatter them in the blazing climax to light campfires in the sky." – John Martin Scott
"For an economy built to last, we must invest in what will fuel us for generations to come. This is our history – from the Transcontinental Railroad to the Hoover Dam, to the dredging of our ports and building of our most historic bridges – our American ancestors prioritized growth and investment in our nation's infrastructure." – Cory Booker
"But at the end of the day, all Phoenicians — no matter if we're from Iowa, Mexico, or in rare instances, Arizona — can band together and commiserate about the relentless heat and awe in wonder at the storm building on the horizon that occasionally brings magic water from the sky. We're all in this together. There's nowhere else we'd rather be." – Dominic Verstegen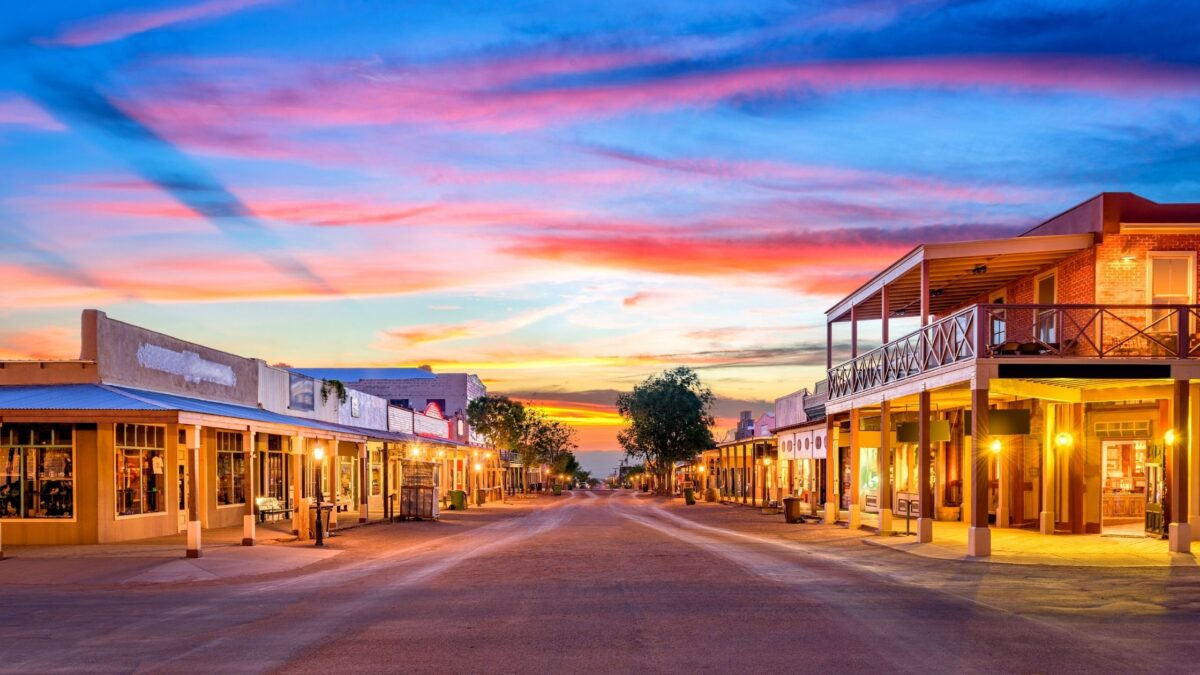 "When the East and Midwest are suffering through the brutal winters, no one is interested that we are having good weather. It's depressing and considered bad taste to talk about it. When we are suffering through agonizing heat waves and droughts, no one cares. During the snowstorms, last year in the East our papers were filled with stories of sacrifice, hardship, and devastation. During our summer, we get an occasional page-one picture of a blonde with three ounces of clothing on her back, frying an egg on the sidewalk." – Erma Bombeck
"Whether or not, he felt very much at home in this state. It was to places like this that they had sent him all over the world in defense of New York until he had come almost to believe that the concrete caverns and towers he seemed dimly to remember, the pale people themselves, were no more than childhood fantasies he had dreamed for himself. He had felt little urge to try to find them again. Hopefully, he had followed the Cat out to the new coast, only to find there the same grotesque imaginary cities already erected and fanatically maintained by old children. It was his loss alone that he could not play at their game with them, but he could not. He had been born in New York, taught the rules in New York and New England, yet it seemed to him that he had been holding his breath until he reached Arvada, New Africa. Here the dream cities, no matter whether adobe or gold, had long ago been abandoned, thus had collapsed, and all that remained was the earth. It spread around him as drab and coarse as an old army blanket, inviting only those weary with fighting or dying, overlooked by the children. If still in one piece the whole world would look like this in old age – Arivada was ready, but could Manhattan support mesquite?" ― Douglas Woolf
ARIZONA PUNS AND JOKES
Ending this marathon of Arizona quotes with a few more puns about Arizona. In this section, you can find some funny Arizona pun captions, Grand canyon jokes, Arizona heat puns, and Arizona State Nicknames.
If you are looking for funny quotes to put on Instagram about this state, you will find them here. Enjoy these pun slogans about Arizona with your friends too.
"Letting nature take its course."
Arizona deserts, you prickle my fancy
Arizona – The show me your papers state.
What do vegans in Arizona eat? Tempe.
Canyon feel the love tonight?
"Arizona – Where being this hot has never been so cool."
Don't get Bend out of shape!
"Living life on the edge."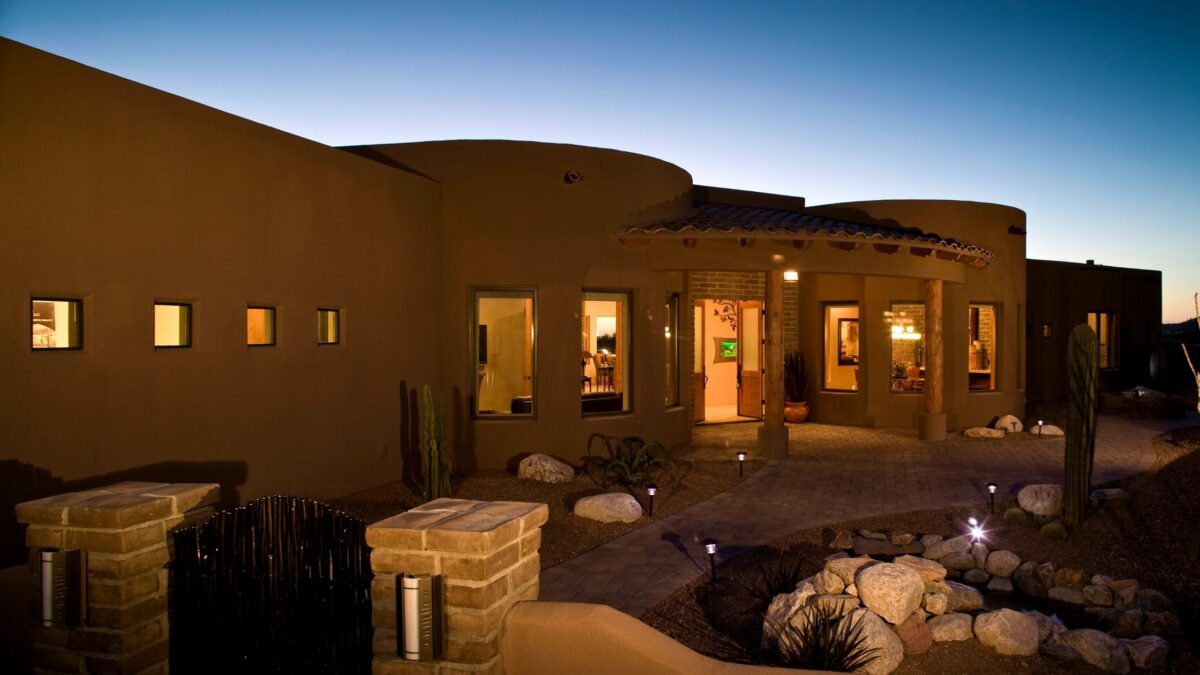 "Whatever happens in a tent city stays in a tent city."
It's Friday night and I'm Phoenix fine
How does the Grand Canyon study? With cliff notes!
Cacti be back soon?
It's Arizona? I thought Arid zonea
I canyonly imagine.
Arizona: serving you just deserts.
Canyon believe it? Yes, we Canyon
Here are some nicknames for Arizona you should know.
If you can't stand the heat, get out of Arizona.
Arizona: A rich man's New Mexico
You're one in Vermilion
"Any boredom you might have will evaporate in the heat."
We put the AZ in Crazy
In Arizona, you'll find everything from A to Z.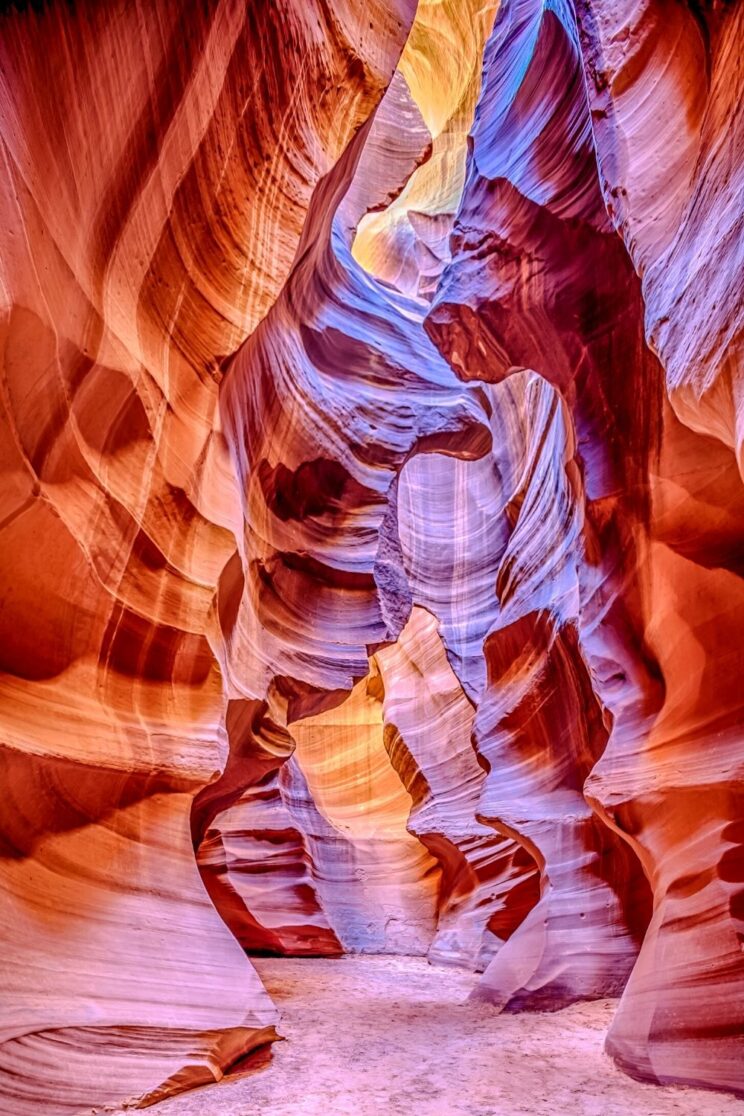 Fry us for your next vacation.
Arizona, Yuma favorite state.
"Your poem about the Grand Canyon was too deep."
Enjoy these funny sayings about hot weather of Arizona and the funny quotes about the heat of summer with your friends too.
Ever since I got back from Arizona, all I'm serving is dry humor
"So hot you'll forget how sweltering it is."
"Arizona – Where temperatures are higher than test scores."
"Phoenix heat survival tip: Drink plenty of water and repeat to yourself – The cost of living is low and the winters are spectacular."
At least here, the weather is Temperate
Canyon hike it?
Arizona – Because someone has to be 49th in everything
If the Arizona Cliffrose goes can we be far behind?
Arizona – Number 1 in our hearts, Number 50 in everything else.
Forrest Gump chose Alabama over Arizona because he wanted an academic challenge.
We are so dam hot.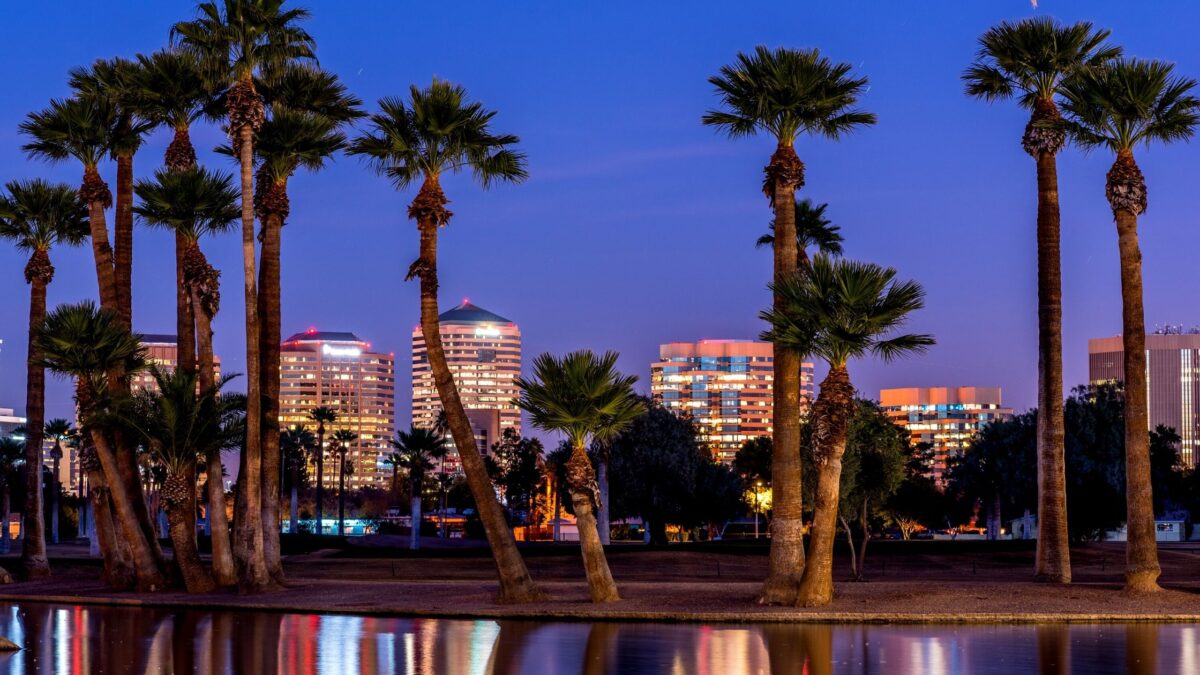 Let's Antelope Canyon away
Soon to be the Pacific Coast State
The Grand Canyon State
Arizona: Keeping the Supreme Court Alive
The Aztec State
Is it Tucson to make a joke about Arizona?
Italy of America
Right of California
The Sand Hill State
I like big Buttes and I cannot lie
The Apache State
Get your Kicks on Route 66
The Copper State
Putting the South in Southwest
At least we are not Alabama
That's it about inspirational Arizona quotes for you. If you have more quotes about Arizona or Arizona captions for Instagram that you would like to recommend, do drop them in the comments.
Have a fabulous trip.
PIN ARIZONA QUOTES TO READ LATER