There are many incredible things to do in Avila Beach, near San Luis Obispo. One of the most beautiful coastal towns in California, Avila Beach is home to the craggy bluffs, and wild sea and packed with activities for people of all ages.
Whether you want to spend all days hopping beaches, enjoy water sports, or join a whale watching tour or hike to be rewarded with fantastic ocean views, you can do them all at Avila Beach.
Since the waters are calm on San Luis Obispo Bay, it makes Avila one of the safest beaches in California, perfect for a trip with children.
Having been to the busier and more crowded San Luis Obispo and Pismo Beach, Avila Beach is surprisingly still serene and is one of my favourite beach towns in California.
Whether looking for a beach getaway or a fun weekend on the coast, this post brings you the best things to do in Avila Beach, CA.
First things first! I recommend you get travel insurance ALWAYS whenever you are on international or domestic travel!
Check out this insurance by Safety Wing, which offers a pretty good cover for you and your family! They even provide monthly insurance, much required for slow travelers like us! Book here!
Also, if you want to explore Avila beach and its surroundings by car and looking for rental cars, check out Discover Cars, one of my favourite car rentals in California. Thanks to their many options and affordable prices. Book here.
BEST THINGS TO DO IN AVILA BEACH
SUNBATHE IN AVILA BEACH
Sunbathing in Avila Beach is one of the top things to do in Avila Beach. Period. Located in the San Luis Obispo Bay area close to Pismo is a quieter and less crowded Avila beach blessed with coves and wind-free thanks to its location.
Due to its vast, sandy shoreline, Avila is one of the top beaches in SLO for sunbathing.
The boardwalk is also equally delightful, adorned with palm trees, many boutique restaurants, cafes, souvenir shops, rooftop bars, and pubs overlooking the splendid ocean views.
You can enjoy paddle boarding, bodyboarding, fishing, and sailing on this beach, too, especially if you are a novice, as the water is calmer than neighbouring Pismo.
Avila Beach's relaxed ocean environment makes it an excellent spot for beginners to surf and bodyboarding, though other activities like fishing, sailing, paddle boarding, and kayaking are also viable.
Although the summer months are the most popular times, cultural and art enthusiasts can schedule their visit during the rest of the year, too as the beach hosts many events all around.
The livelier ones are the Mosaic Festival, the Blues Fest, and the Central Coast Shakespeare Festival. In addition, art lovers will enjoy the Open Studios Art Tour held in October at Avila Beach.
WALK THE AVILA BEACH PIER
A visit to Avila Beach would not be complete without a wander along its pier. The pier, located right in the centre of the beach, is one of the top things to do in Avila Beach.
It is a fantastic place for a stroll in the evening and morning to admire the sunset and sunrise amidst the views of the surrounding hills and the Canyon.
Watch the fishermen enjoying fishing, street artists showcasing their skills, or taste the street snacks. If you are lucky, you may even spot some marine life.
STROLL ALONG FRONT STREET
Located in the heart of the town is the promenade or Front Street, one of the top things to do in Avila Beach.
Divided by the pier, Front Street is packed with restaurants, shops, patios, and benches. On weekends, you can witness activities or attend fun events the locals organise.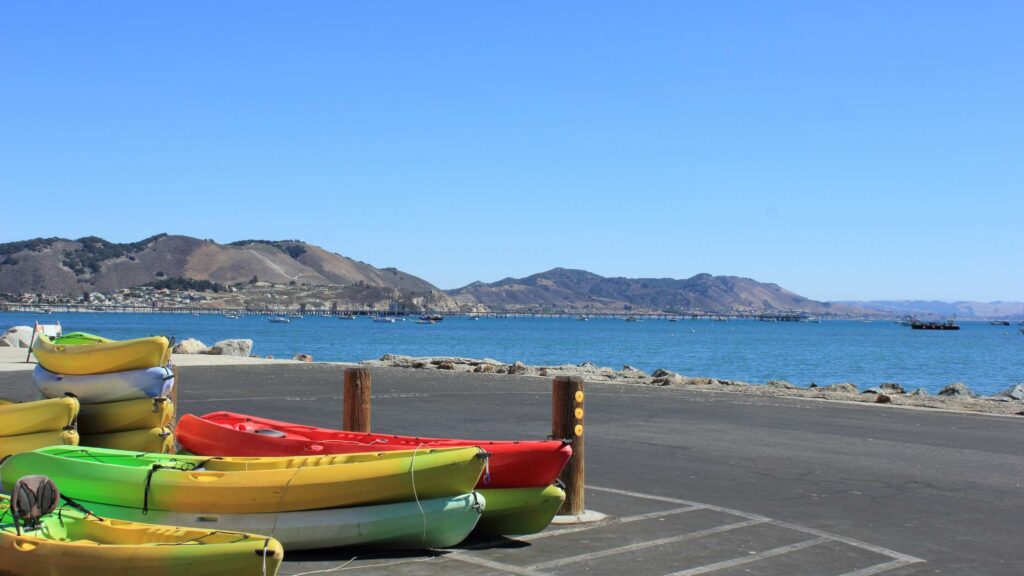 It is an excellent place for an evening stroll, shopping for local souvenirs and people-watching.
CHECK OUT THE CENTRAL COAST AQUARIUM
Central Coast Aquarium is a two-room aquarium near Avila's City Beach at the end of the main street.
This small aquarium is one of the fun things to do in Avila Beach with kids as they can learn about many sea creatures.
The museum has many hands-on displays where children can touch baby sharks and other fish.
Recommended – 30 Best Tide pools In California To Enjoy With Your Kids
Apart from the large play area beside the aquarium, children and adults can participate in public programs like Shoreline Explorers guided tours of tide pools, and beach clean-ups.
VISIT AVILA VALLEY BARN
One of the best things to do in Avila Beach is visit Avila Valley Farm.
It is one of the best Avila Beach experiences to enjoy a perfect mix of outdoor beauty, homemade bakes, animals, and fresh air.
You can buy many fresh goods on this farm, including vegetables, cheese, Ice cream, bakery snacks, BBQ, corn, and candy.
This family-run farm is located in California, located off Highway 101 on the Avila Valley is worth making a short stop on your way to the beach or other nearby attractions for a short break, snacking, and shopping.
UNWIND AT AVILA HOT SPRINGS
If you seek relaxation and rejuvenation, you should check out the hot springs around Avila Beach.
Avilla Valley in recent years has gained popularity for the Avila Hot Springs, a natural thermal pool of mineral water that is believed to provide health benefits.
You can plan a day trip to Avila Hot Springs or camp overnight here or, better, spend a few nights covering some hiking.
If you want some adventure, you can hike to Avila Valley from San Luis Obispo via the Bob Jones Bike Trail.
The Avila Valley is on the freeway exit on the way to Avila Beach, so you can conveniently add a visit to the beach before or after spending time in the hot springs.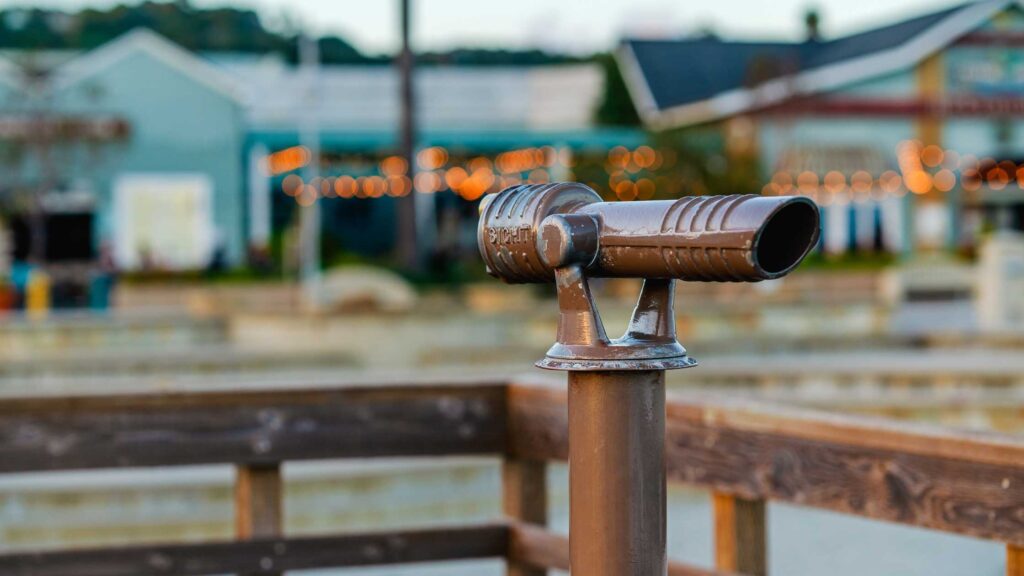 Other hiking trails allow you to explore the incredible landscapes of the Avila Valley, varying in difficulty levels.
The Avila Hot Springs houses a heated swimming pool, picnic area, water games for kids, camping spots, and cabins for picnics.
Water is fed through a geothermal spring deep beneath the Earth's surface. There is a spa, and also a waterslide for the kids. Entry for the day is US $12 for adults and US $10 for children.
If you want a luxurious stay amidst woodlands, book your stay at nearby Sycamore Mineral Springs Resort and Spa, which houses a private hot spring, spa, relaxing sessions, and special events for its guests, offering an ideal place for relaxation.
STOP AT THE HISTORIC POINT SAN LUIS LIGHTHOUSE
The Port San Luis Lighthouse is one of the fun things to do in Avila Beach that you should check out.
Point San Luis Lighthouse is the only remaining Prairie Victorian lighthouse on the whole West Coast and this historic site is among the famous tourist attractions in Avila Beach.
This historic lighthouse was completed in 1980 following the sinking of the steamship Queen Mary Of The Pacific which attempted to navigate into the harbour in the dark of night.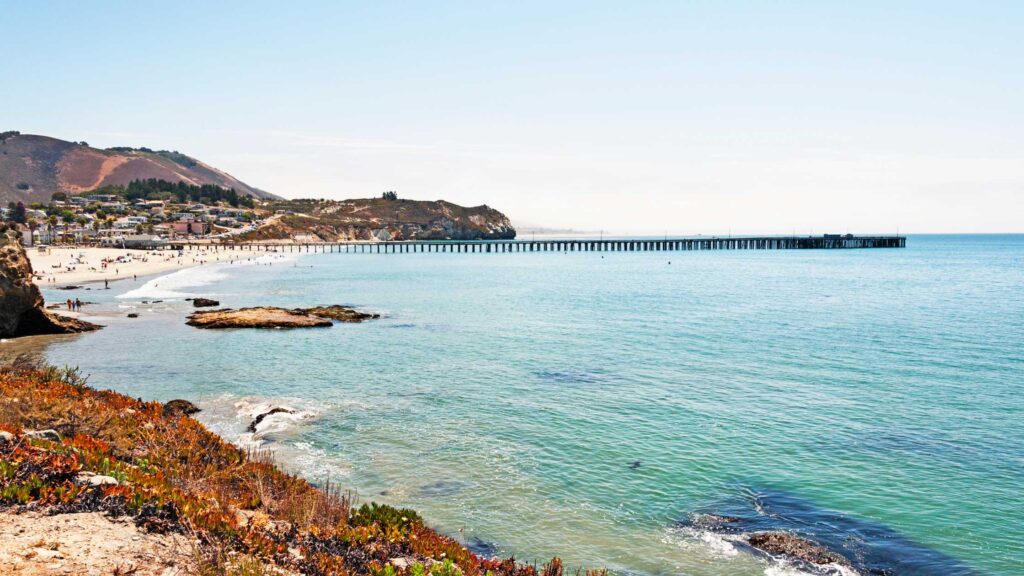 Today the lighthouse is open to the public to visit for historical tours. You can learn about the lighthouse its keepers and their families that once lived there.
The lighthouse can be reached by hiking over the rugged oceanside cliffs by taking Pecho Coast Trail, kayaking around the coast from Avila Beach, or taking the trolley from the Wild Cherry Canyon Parking area.
To know more about the lighthouse's history, you can book a guided tour every Wednesday and every Saturday at 11 am, 12 pm, and 1 pm.
It is best to pre-book tickets for the tour online. The tickets cost $20 for adults and $15 for children under 12 years.
CHECK OUT AVILA BEACH FARMER'S MARKET
If you are in Avila Beach from April through September, stop at the Farmer's Market, located on the main street, the promenade.
Open between 4 PM to 8 PM, shopping for fresh produce is one of the fun things to do in Avila Beach.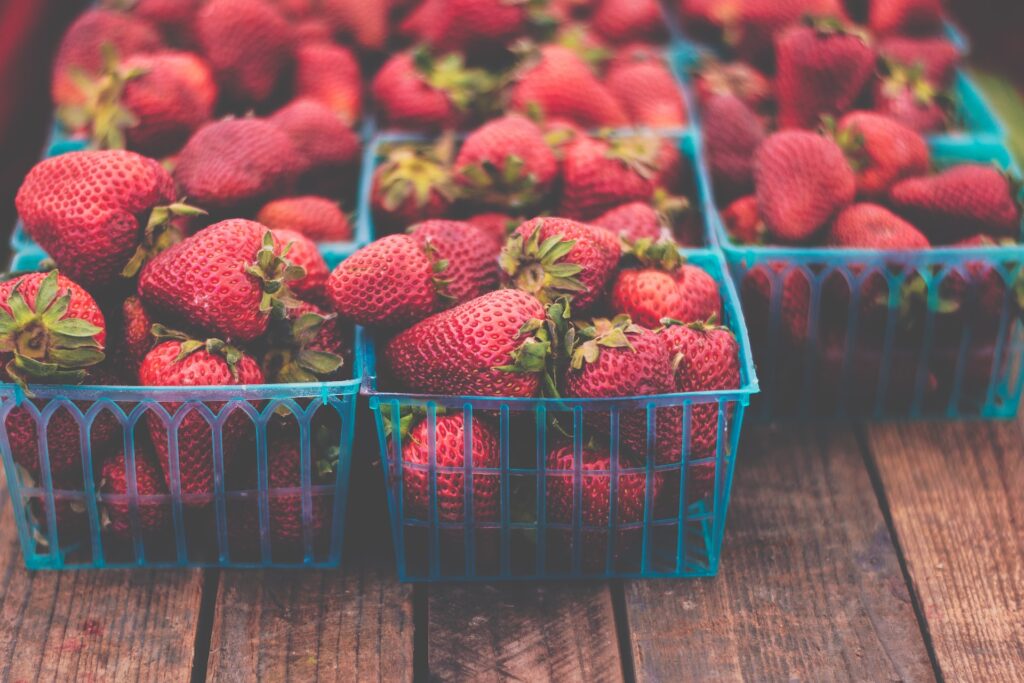 Shop for fresh seafood, and locally grown veggies, and try their tasty cuisine available at the market soaking in the sights and sounds of the ocean.
Do not miss checking out homemade jellies, honey, pickles, jam, and more.
There are even contests and prizes, hayrides, live entertainment by local musicians, and special events like a sandcastle contest, and sack race during summer, best for kids.
FUN THINGS TO DO IN AVILA BEACH
JOIN WINE TASTING TOURS
Despite being a beach town, its proximity to vineyards and its location in the famous San Luis Obispo County means you can hop on a wine tour or two, one of the fun things to do in Avila Beach.
There are at least a hundred wine-tasting rooms around Avila Beach, so you can spend a few days exploring a few of them if you are a wine lover.
There are many kid-friendly and themed vineyards, making it convenient for an afternoon with kids.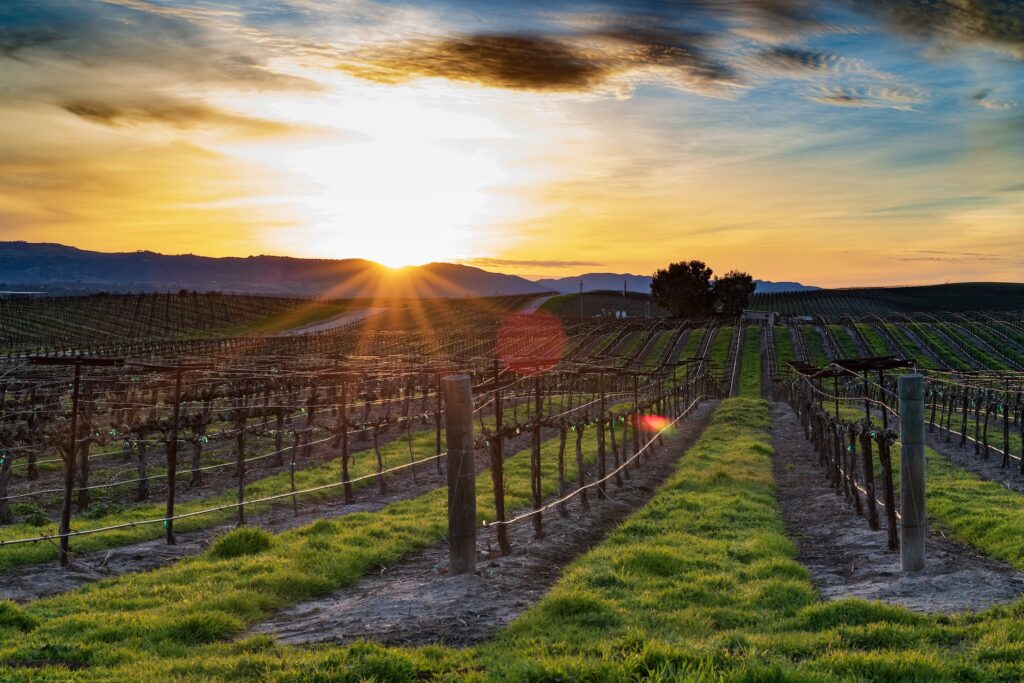 The closest vineyard for wine tasting near Avila Beach is Kelsey See Canyon Vineyards, a quaint, charming family-run vineyard located 3 miles.
Known for its wine and cider tasting menus, you can also picnic on the outdoor patio and purchase a bag of birdseed to feed the large flock of peacocks occupying the vineyards here.
Edna Valley's Sextant Winery is another nearby famous vineyard, known for its award-winning classics.
If you're a wine lover, I highly recommend planning a weekend getaway to Paso Robles, home to more than 200 wineries nestled among the gentle hills of Central California.
ENJOY WHALE WATCHING
Not many know that Avila Beach is one of the spots for whale watching in California. If you are with kids, I highly recommend joining a whale-watching tour, one of the fun things to do in Avila Beach.
Note that May through November is Humpback Whale season with August through mid-October being peak months.
January through May is the Grey Whale migration season, with March and April being the peak season, so depending on what you want to spot, you can plan your Avila Beach trip.
You can even spot these gentle giants and dolphins from the Avila Beach pier.
HIKE TO PIRATE'S COVE BEACH
One of the adventurous things to do in Avila Beach is Pirates Coves, also known as the Cave Landing.
As the name indicates, you can reach the cove by hiking from a dirt parking lot that you can find on Google Maps.
(the address is 1551 Cave Landing Road, San Luis Obispo).
Take the left trail that leads you to a fork from where it is a short walk to Pirates Cove.
Pirate Cove is one of the few clothing-optional beaches in California, so it is not for kids.
If you are driving from Avila Beach, drive following the Cave Landing signposts, taking the narrow and winding road up the mountain until you reach the mountaintop where you can park your car.
The cove gets its name as this secret beach was used to smuggle large amounts of liquor into Port San Luis Harbor.
Now, due to its secluded location, it is one of the nudist beaches. But you can have fun away from the crowds, relaxing with your favourite drink and a book or strolling around.
HIKE OR BIKE THE BOB JONES CITY TO SEA TRAIL
One of the family-friendly and fun things to do in Avila Beach is biking or walking the Bob Jones trail.
This is a paved, mostly flat trail amidst trees, running for 3 miles. There are plenty of benches and resting areas for a joyful rest. It's great for all levels, and dog-friendly too!
There are many bike rentals in Avila Beach, and the trail goes to the Ontario Road parking lot right off Highway 101 to downtown Avila Beach.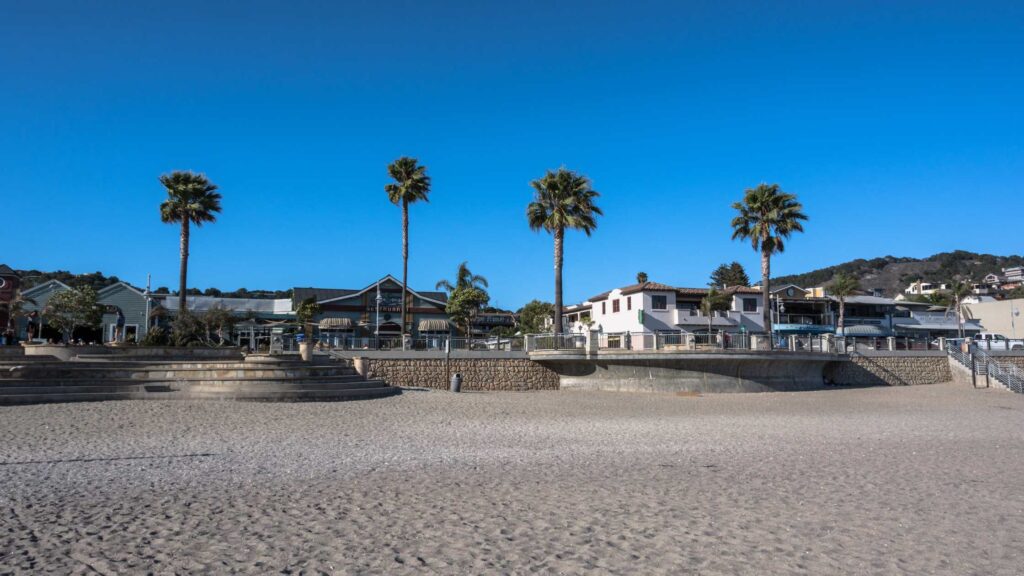 The Bob Jones City to Sea Trail is a popular well-marked paved pathway, and since it is a kid-friendly path, it is one of the best activities in Avila Beach to enjoy with your children.
If you're visiting in the summer and only want to go one way, the free Avila-Pismo Beach Trolley stops at the trailhead on Ontario Road and in the middle of town near the beach on 1st Street.
It is a peaceful ride amidst some beautiful rolling vineyards, and you can even spot many birds.
EXPLORE HARFORD PIER/PORT SAN LUIS PIER
If you do the Beach Drive, the last beach you will come across is Fisherman's Beach, bordered by the Port San Luis Boatyard and Historic Harford Pier or the Port San Luis Pier.
One of the fun things to do in Avila Beach is Kayaking here. If you are game, rent a kayak from the nearby shops, and kayak your way to the historic lighthouse.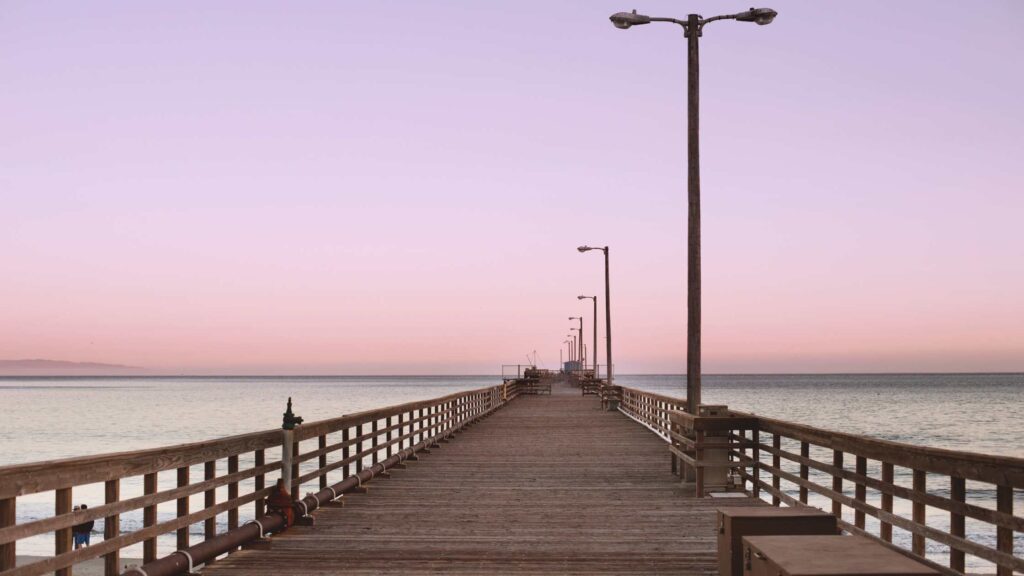 You can walk along the pier spotting the fishermen at work, and see sea otters and sea lions bathing in the sun.
Port San Luis Harbor has a thriving fish market right on the pier, and you will see fishermen coming back from their haul and setting up shops.
Although you can drive the whole length of the pier, I recommend walking and taking in the fantastic views.
ENJOY BONFIRE AT OLD PORTE BEACH
Ahead of Harford Pier is Olde Port Beach, where you can enjoy a bonfire, one of the fun things to do in Avila Beach.
Olde Port Beach, a wide sandy cove, is about 1 mile west of Avila City Beach. This dog-friendly beach is one of the few beaches that allows seasonal bonfires.
Relax on the warm sand enjoying the sweeping views of the clear blue sea and the cool breeze. The waters are also ideal for a quick swim.
You can use bonfire pits from the first Sunday of March to the first Sunday of November, perfect for roasting s'mores watching golden sunset and sharing stories.
Bonfire rings are available on a first-come, first-served basis. If you want a bonfire on a summer weekend, it is best to reserve early.
LEARN SURFING
One of the fun things to do in Avila Beach you can try is learn to surf at Van Curaza Surf School.
The school offers lessons to adults and children, including private lessons, group lessons, and summer surf camps.
You can sign up for a day's fun lesson with your kids.
PLAN A DAY TRIP TO SAN LUIS OBISPO
If you want a road trip destination from San Francisco, head to San Luis Obispo, between Los Angeles and San Francisco.
Relaxing thermal spring baths, state-of-the-art wineries, and stunning vineyard views draw people to this beautiful town, making it one of the top spots for weekend trips from San Francisco.
Explore the streets of downtown SLO, filled with greens and cafes bustling with people. Browse through the art galleries, chic boutiques and antique shops.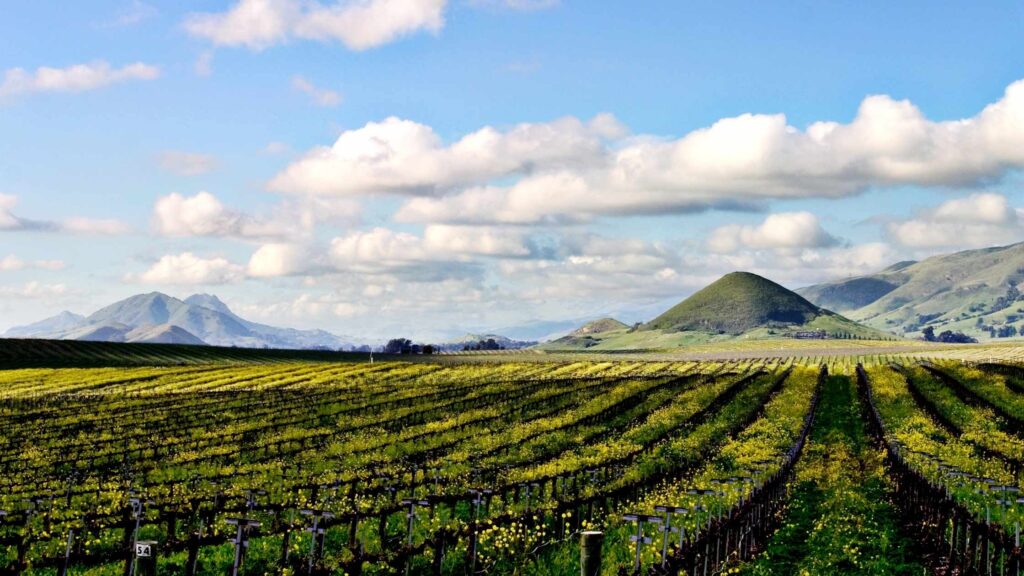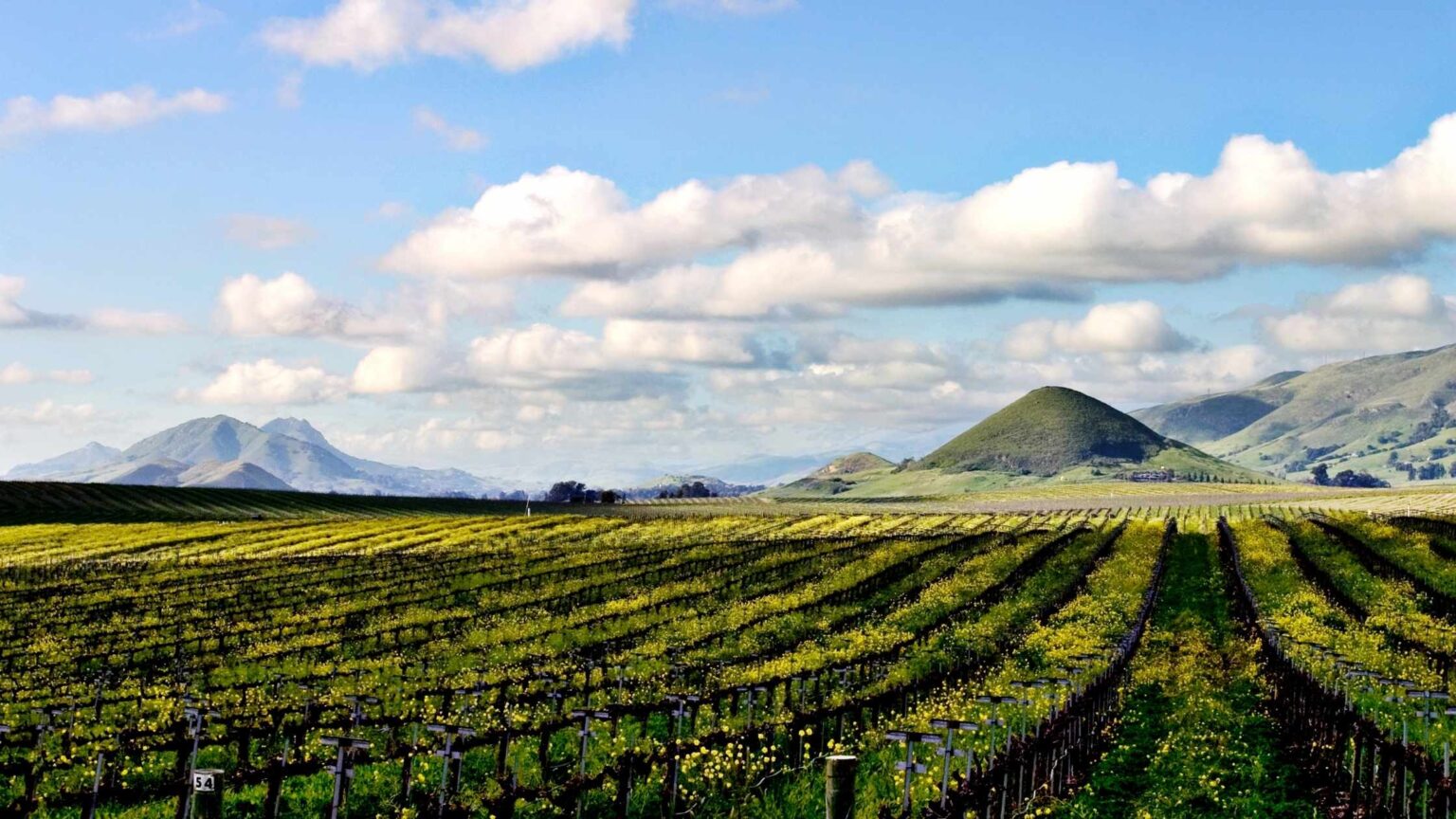 The SLO Farmers' Market, run by the San Luis Obispo County Farmers, is another downtown attraction.
Hike Bishop Peak or Cerro San Luis Obispo. It takes around 90 minutes to get to the top for a fantastic overview of the city from the cliff.
Visit the nearby museums, including The San Luis Obispo Museum of Art, The History Center, the Railroad Museum and the Children's Museum, to learn about the town's history.
Unwind in the San Luis Obispo Botanical Garden or stroll in the other parks nearby to learn about the local flora that fills the landscape during the bloom seasons.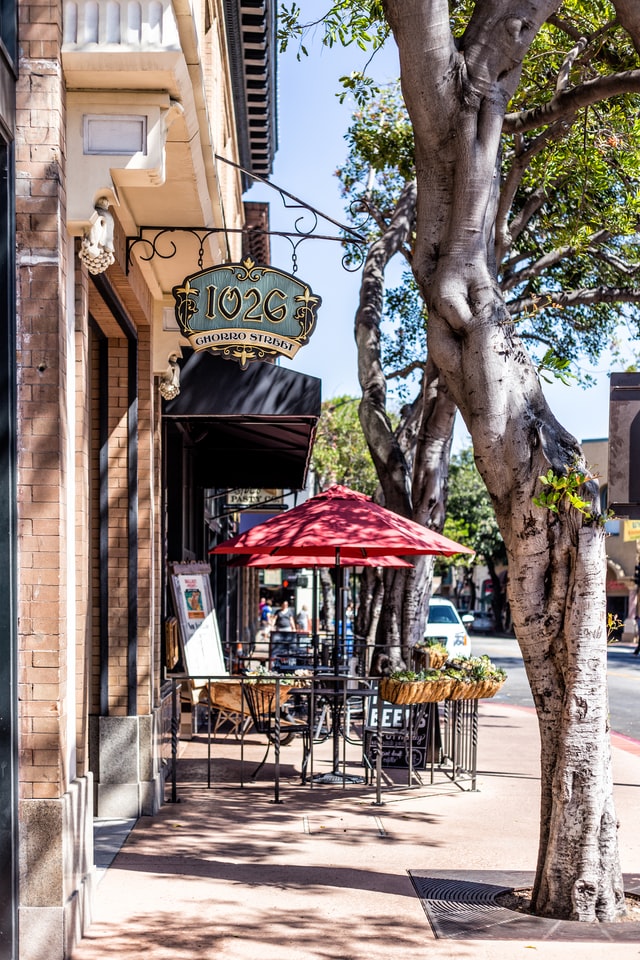 Stay in Madonna Inn, once in a lifetime experience. It has 110 themed rooms with themes of Jungle Rock, Caveman and Antique Cars. Enjoy your favourite cocktail from the world-class bar overlooking a pool on the hilltop.
There are tons of eateries in the SLO area, especially if you are a wine and beer lover; you must check the craft breweries.
My favourites include Central Coast Brewing, Liquid Gravity Brewing and Oak and Otter Brewing.
Alternatively, sign up for a food tour to experience the food and drinking culture of the county.
PLAN A DAY TRIP TO PISMO BEACH
Pismo Beach is one of the little-known Northern California Beach towns, with a 13-mile sand strip located between San Franciso and Los Angeles.
This beautiful town is known for its pristine dunes, gardens and lovely beaches, making it one of the top places for weekend trips from San Francisco.
Visit the Pismo Beach Pier near Pismo State Beach, known for its stroll on the soft sandy beach.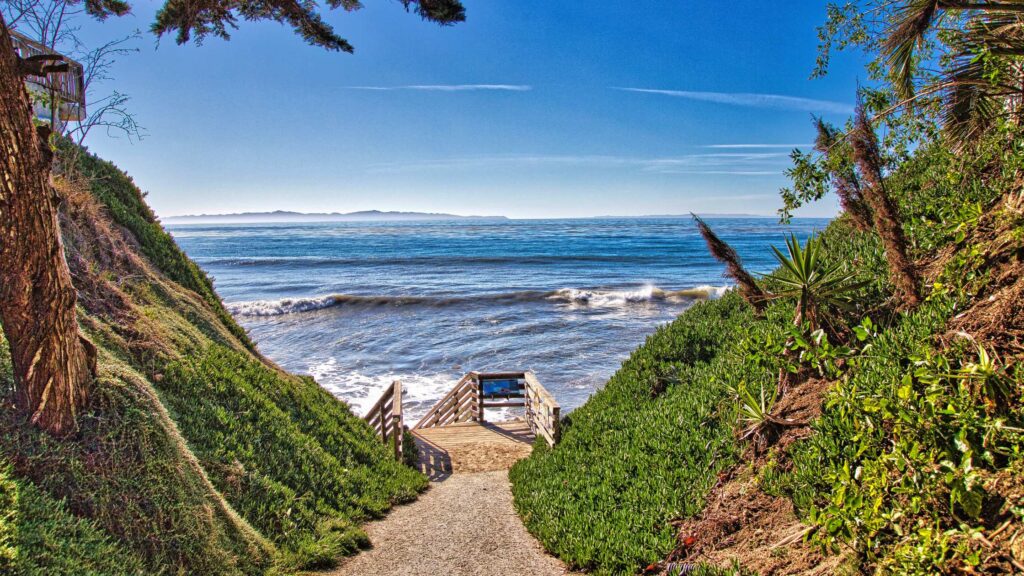 Head to the southern end of Pismo State Beach, which will be less crowded, making it an idyllic location for swimming and surfing. Try Kitesurfing during low tides.
For adventure on the sand, Head to Oceano Dunes nearby to enjoy riding ATVs, sandboarding dizzy dunes and witnessing the orange and black monarchs migrating over the Pacific.
Visit the Santa Rita Hills for local hand-crafted wine tasting.
DRIVE ATV AT OCEANO DUNES
If you are visiting Pismo Beach, make sure to stop at the Oceano Dunes Preserve and State Vehicular Recreation Area, one of the fun things to do in Avila Beach.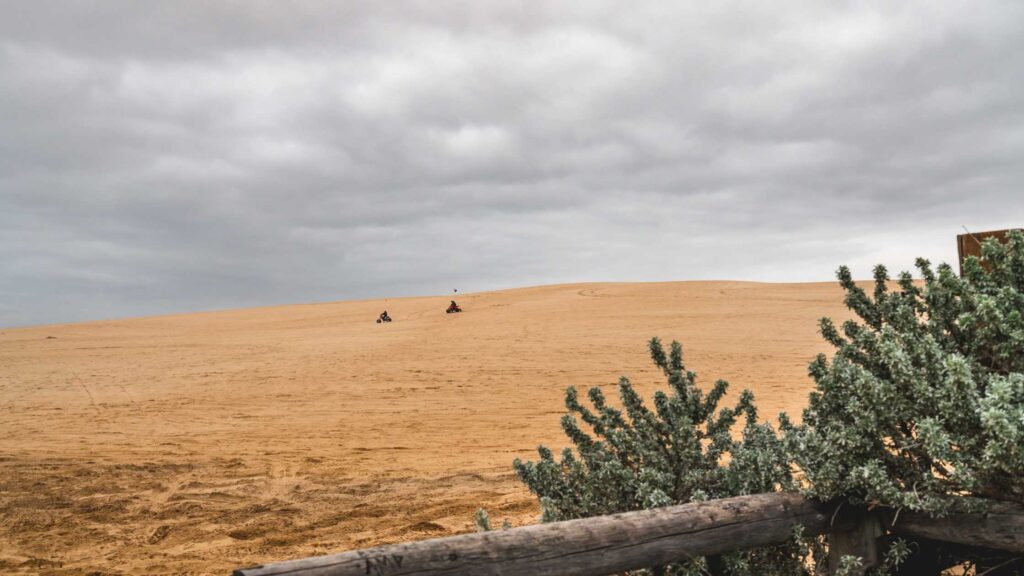 Do you know? With 1,500 acres of dunes, this is one of the most extensive coastal dunes in California. You will be treated to the gorgeous views of the town of Oceano on one side and the Pacific Ocean on the other.
Also, Oceano is the only California State Park where you can drive your car onto the beach.
Explore the dunes by ATV, SunBuggy, enjoy sand boarding, or sign up for an adventure tour for extra fun.
PLAY A ROUND OF GOLF
One of the best-known Golf Resorts on the Central Coast of California is Avila Beach Golf Resort, one of the best places to visit in Avila Beach if you fancy playing a round of golf or two.
Surrounded by stunning views of the coast and located amidst the hills, the resort has a beautiful course with a bar, where you can enjoy the views with a snack and a drink.
HIKE PECHO COAST TRAIL
If you are into hiking, check out Pecho Coast Trail, one of the top things to do in Avila Beach for outdoor adventure seekers.
Pecho Coast Trai is a 3.75-mile round trip hike ending in Point San Luis Lighthouse. If you are up for a longer hike, hike to Rattlesnake Canyon, an 8-mile trek.
Note that the hikes are guided, and you can enjoy stunning panoramas comprising lush trees, and the beautiful views of Avila Beach as you navigate through the uneven trail along the cliffs.
Make sure you have a good pair of hiking shoes.
HOW TO REACH AVILA BEACH
Avila Beach is off 101, 100 miles north of Santa Barbara or 150 miles south of Monterey.
It is only 10 minutes from San Luis Obispo city. The best way to reach Avila Beach is to rent a car.
But note that since most people arrive by car, Avila's limited downtown parking fills up fast.
If you are looking for a rental car, check out Discover Cars, one of my favourites in the US because of its ease of use, availability of vehicles and pricing!
WHERE TO STAY IN AVILA BEACH?
THINGS TO DO IN AVILA BEACH MAP