There are many fantastic beaches in Long Beach, home to many attractions, making it a popular weekend getaway for families in California.
Long Beach is one of the best places to visit in the Los Angeles area, thanks to its stunning Pacific Coast beaches, perfect for couples and families.
While there are many unique and even free things to do in Long Beach, you can spend a weekend hopping these pretty beaches in Long Beach, whether enjoying water sports or strolling along the shore or admiring some stunning sunset views.
First things first! I recommend you get travel insurance ALWAYS whenever you are on international or domestic travel!
Check out this insurance by Safety Wing, which offers a pretty good cover for you and your family! They even provide monthly insurance, much required for slow travelers like us! Book here!
Read on about these pretty beaches for planning your next trip.
BEST BEACHES IN LONG BEACH
ALAMITOS BEACH
The closest and most convenient of the beaches in Long beach is Alamitos Beach. It's easily accessible by foot or car from the downtown streets of Long Beach.
Thanks to its convenient location and plenty of shops and eateries along the oceanfront, this sandy beach known for its stunning views, is easily among the most popular beaches in Long Beach.
Home to the iconic and historic Queen Mary, Alamitos is one of the best places to watch a beautiful sunset in Long Beach.
Enjoy sunbathing, stroll amidst the golden sands, or have fun swimming in the calm waters of Alamitos Beach.
Since Alamitos Beach is dog-friendly, so you can bring your pet along for fun.
If you want to get away from the seashore, walk the paved cycle path, where you can rent a bike and soak in the ocean views.
Alamitos Beach has several beach day activities, including surfing, skating and paddle boarding.
Recommended – 35 Fantastic Weekend Trips From San Francisco You Can Plan
You can access Alamitos Beach by a short road off Shoreline Drive. There is a small, metered parking lot.
You can rent bikes, skates, kayaks, stand-up paddleboards, and other beach gear at the nearby Alfredo's Beach Club.
Clean restrooms, showers, bike racks, volleyball courts and lifeguards are on duty at Alamitos Beach.
ALAMITOS BAY BEACH
Among the favourite beaches in Long Beach for outdoor activities enthusiasts is Alamitos Bay Beach.
Located along the famous Alamitos Park in the heart of Alamitos Bay offers incredible views of the bay and the surrounding area.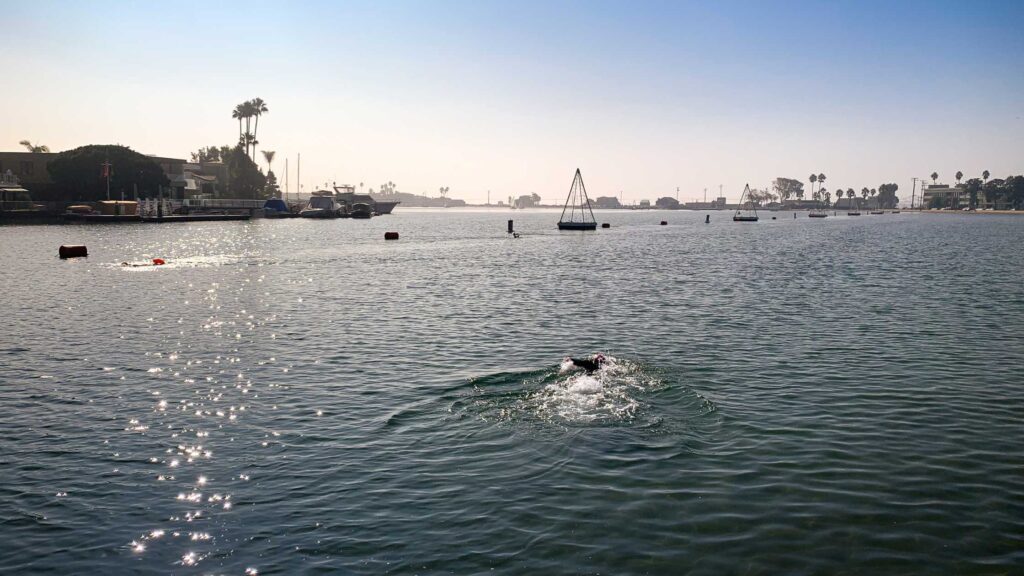 This small city-run area is a popular place to relax and soak in the Long Beach vibes among locals and visitors alike, with white sands, picnic tables, and palm trees.
You can rent a kayak or paddleboard, or bike along the trail, enjoying ocean views or people-watch.
There are many great restaurants and cafes within walking distance for you to hang out after the beach day for drinks, seafood and live music.
BELMONT SHORE BEACH
Running from the Belmont Veterans Memorial Pier to the peninsula, Belmont Shore Beach is one of the best beaches in Long Beach.
This gorgeous sandy beach is known for its clear blue waters and spectacular sunset views.
Belmont Shore Beach is one of the more popular areas of the city since it was one of the earliest beaches in Long Beach to be developed.
The main beach at Belmont Shore is lined with a boardwalk, perfect for a stroll, from where the sunset views are splendid.
In summer, when the weather is perfect, you can enjoy swimming and sunbathing.
Adventure seekers can rent paddleboards, kayaks, and surfs. There are beach chairs, umbrellas, and towels available for rent as well, making it perfect for a beautiful beach day.
Plus, there's a large outdoor pool where you can swim and sunbathe.
While the beach has many activities for you to enjoy, head to the fishing pier for special events and live entertainment at different times of the year. Of course, you can go fish here too.
Recommended – 25 Beautiful Beaches In Southern California For a Fun Beach Vacay
You'll find restrooms, showers, lifeguards, volleyball courts, wide bike paths, a nearby dog beach and various benches around this beach.
You can find many restaurants, cafes, and shops nearby.
If you want free parking, head near Ocean Boulevard. There are some metered parking lots nearby as well.
JUNIPERO BEACH
One of the most visited beaches in the city and a hotspot among locals and tourists is Cherry Beach, also known as Junipero Beach.
This long and wide stretch of sand sits below Bluff Park and Ocean Boulevard, located centrally, as you can easily combine visiting more free attractions in Long Beach from here.
To the west, Alamitos Beach extends almost to Shoreline Village. You will find the Belmont Pier at the beginning of Belmont Shore Beach and Rosie's Dog Beach to the south.
One of the fun things to do in Junipero Beach is walking or biking the entirety of the beach on the Shoreline Pedestrian Bike Path, from where you can admire stunning panoramas of the pier, beaches, and skyline.
The sand at Junipero Beach is soft, and the waves are calm, making it an ideal beach for families with young kids. It is undoubtedly one of the best beaches in Long Beach.
Although you can swim on the beach, check the temperature and the tides before jumping in.
The beach has many convenient amenities, including showers, lifeguards, restrooms, bike paths, picnic areas, and accessible spaces.
Although no dogs are permitted, you can walk your pet on the street behind the beach.
Recommended – 15 Stunning Beaches In Monterey You Should Visit At Least Once!
Parking for Junipero Beach is available along Ocean Boulevard, where there are many metered parking spots, street parking and parking lots.
You can also access the beach via different stairways and graded ramps throughout Bluff Park if you arrive here on foot.
Against the warm and soft sand and the beautiful views, you can rejuvenate your body and mind by signing up for free Yoga classes in the morning and sometimes in the evening.
PENINSULA BAYSIDE BEACH
South of Bayshore is Peninsula Beach, one of the fun beaches in Long Beach in the Peninsula neighbourhood, known for its peaceful vibe, soft white sand, and unrivalled views of the Pacific Ocean.
This small beach overlooking the upscale neighbourhood is worth visiting for its impressive views, including the Naples Island on a clear day.
This family-centric beach at the far eastern end of Long Beach has a wooden boardwalk that runs along the park of the beach where you can stroll along or bike.
Peninsular Beach regularly draws sunbathers, kayakers or people wanting to do standing paddleboard, kiteboarding and windsurfing.
Like Mother's, the lack of waves and rips makes the beach safe for kids.
Peninsula Bayside has plenty of outdoor play areas, including volleyball courts, a handball court, a paddle tennis court, playground equipment, and a roller hockey rink.
There are restrooms, lifeguards, a local cafe, concessions, rentals, and metered parking available along the streets.
COLORADO LAGOON PARK
Colorado Lagoon Park is one of the smaller, more intimate sandy beaches in Long Beach.
Boasting long sandy beaches along both sides of the central lagoon, the Colorado Lagoon Park is a hidden gem and an excellent place for a picnic with your kids.
Since the Lagoon is surrounded by parks and golf courses, there are plenty of trees for shade, picnic areas and playground equipment.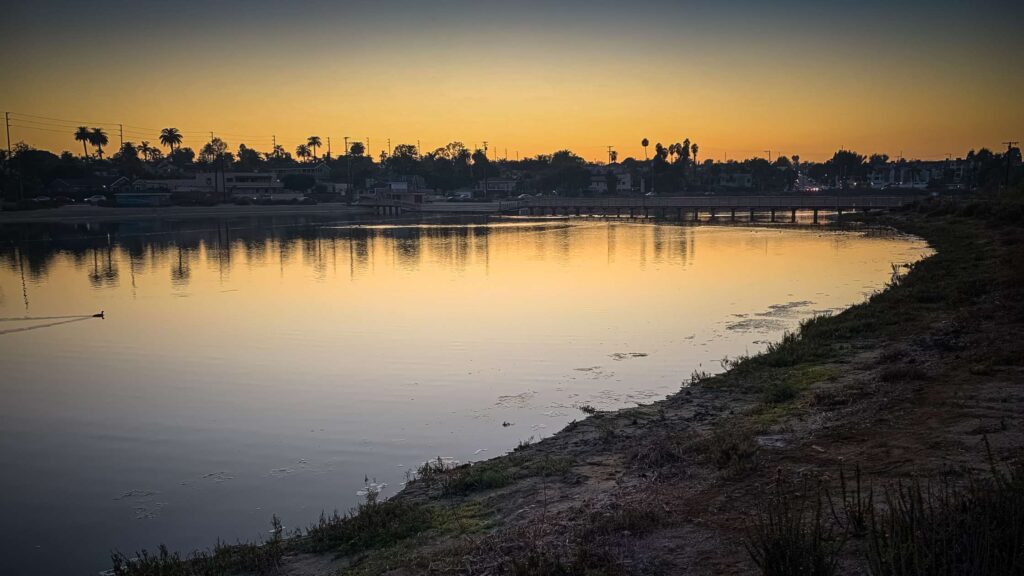 Colorado Lagoon Park, away from the other crowded attractions in Long Beach and known for its crystal-clear, calm waters, is the perfect spot for swimming, paddle boarding, kayaking, hiking around the trails, and fishing.
You can have a picnic, walk in the surrounding parkland or play a round of golf. Note that it is best to pack in snacks, drinks and water as there are no eateries nearby.
Amenities include restrooms and showers, and BBQs. There is a small parking lot on the premises but it gets filled up quickly during weekends and holidays.
GRANADA BEACH
Located in the Alamitos Bay area on Belmont Shore around Granada Avenue, Granada Beach is another in the list of the best beaches in Long Beach popular among locals and tourists.
Granada Beach is part of Belmont Shore Beach and lies between the foot of Roycroft Avenue and Laverne Avenue.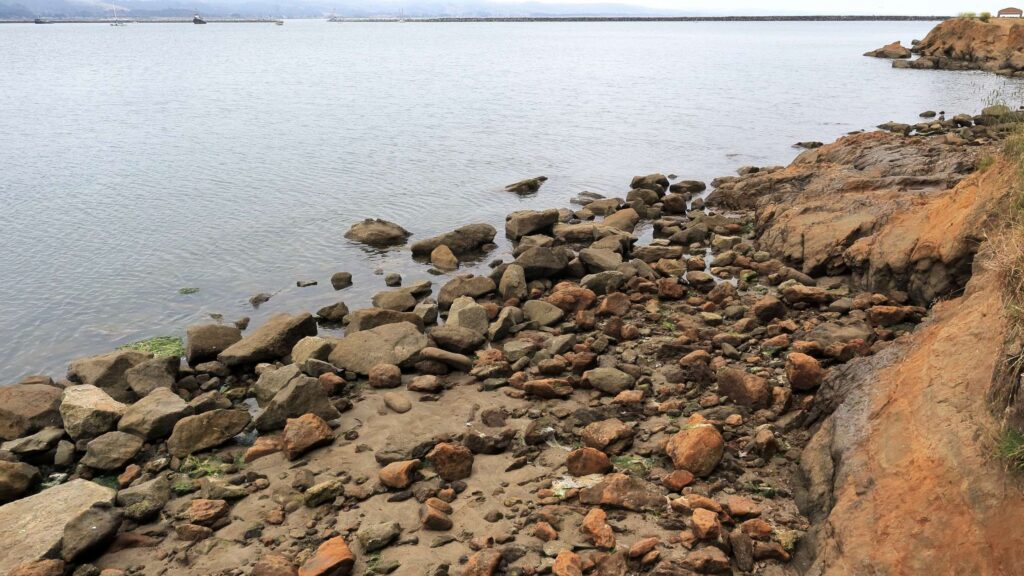 You can also rent kayaks and paddleboards to explore the bay. Granada Beach is also a sought-after destination for wind and kite surfers, and its prime location makes it the centre for many popular annual beach events like sand castle contests and movies.
Simply relax on the beach and soak up the sun, or go on a stroll along the boardwalk. You can enjoy joining locals for a round or two of VolleyBall.
Restrooms are available, along with showers, and there are metered parking lots adjacent to the sand.
ROSIE'S DOG BEACH
Whether traveling with your pet or not, one of the best beaches in Long Beach is Rosie's Dog Beach, the lovely long stretch of sand on the city's southern border.
Located just north of Granada, between Roycroft and Argonne avenues, Rosie's Beach is a 2.9-acre area that allows dogs to romp off the leash during scheduled hours, usually from 6 a.m. to 8 p.m.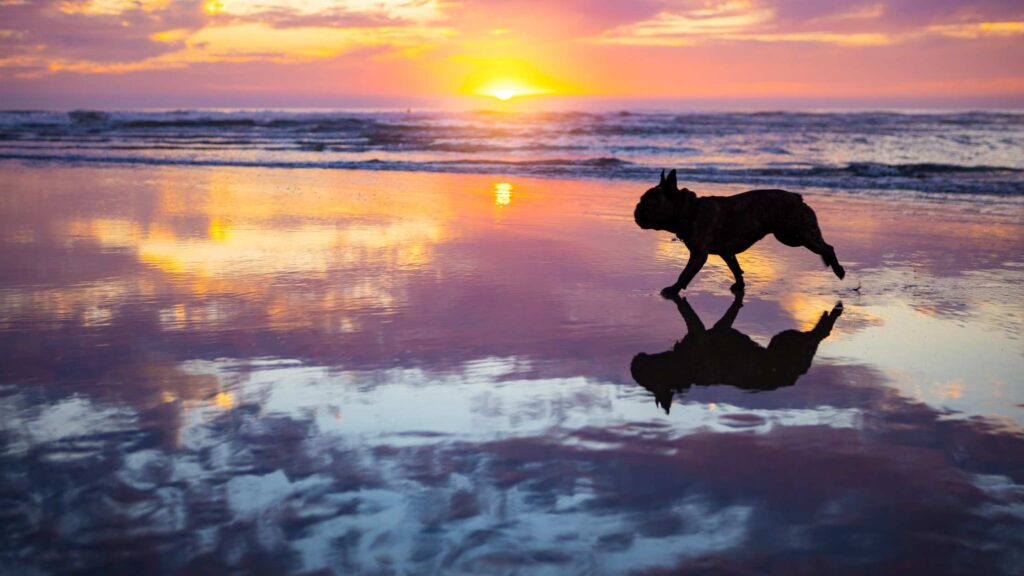 Unlike the other beaches closer to the main area, this one is the furthest, which means you will find fewer crowds on the beach shore and is a popular spot among pet owners and dog lovers.
Other than metered parking, access to Rosie's Dog Beach is entirely free and open to all.
Your dog can enjoy playing on the sand and swimming in the calm waters. And you can have fun windsurfing and kiteboarding as well.
Recommended Tour: Long Beach Self-Guided Audio Tour
This fascinating audio tour of the beautiful sunny and vibrant Long Beach in California will take you on a fun journey where you will see sights such as the magnificent RMS Queen Mary and the famous Long Beach Grand Prix.
Perfectly suited for discovery on foot, this self-guided audio tour allows you to set the pace and explore at your leisure as you uncover the stories of this exciting city. Book Here!
MOTHER'S BEACH
If you are visiting Naples, add one more stop at Mother's Beach, a small but famous beach for families, as the water is soft and the sand is warm.
The beach, one of the best beaches in Long Beach for families, is located on the northeastern shore of Naples Island.
It is protected inside Alamitos Bay, below Marine Stadium, resulting in small waves and shallow waters ideal for children to enjoy while their parents relax on the sand.
You can enjoy paddle boarding, and Kayaking as well.
There are grassy areas for picnics and playing, sand volleyball courts, and a playground at Mother's Beach.
You can also watch free movie screenings that play family-favourite flicks if you are here during summer nights.
There are also BBQ pits scattered throughout the area if you're looking to throw something on the grill with beautiful views of the beach and the bay.
MARINE STADIUM BEACH
Located on the edge of the south side of Marine Stadium, one of the beaches in Long Beaches preferred by water sports enthusiasts is Marine Stadium Beach.
This stadium, which has hosted 2 Olympic rowing events, is one of the special beaches open to the public for launching boats in the mornings, and for water skiing from 8 AM to sunset.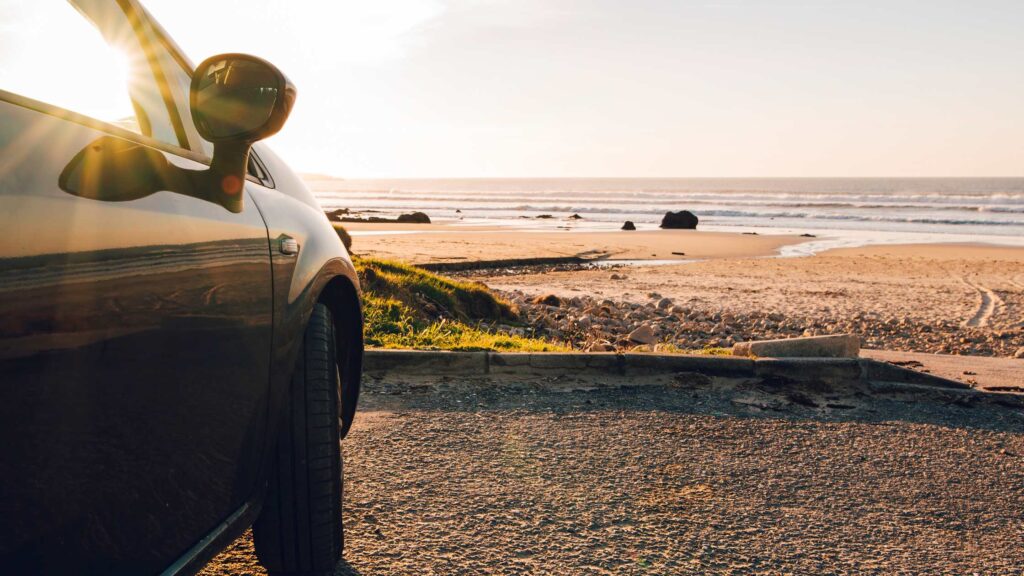 Rent kayaks or paddle boards to explore the calm waters of the beach.
Even if you are uninterested in these, you can have a picnic, watch the passing parade and admire the pretty views.
SHORELINE AQUATIC PARK
Located on Queensway Bay, close to Downtown Long Beach, the Shoreline Aquatic Park is a popular local recreation area for Long Beach residents.
Once a hidden gem, it is one of the busy beaches in Long Beach now thanks to its stunning waterfront and many activities you can enjoy with kids.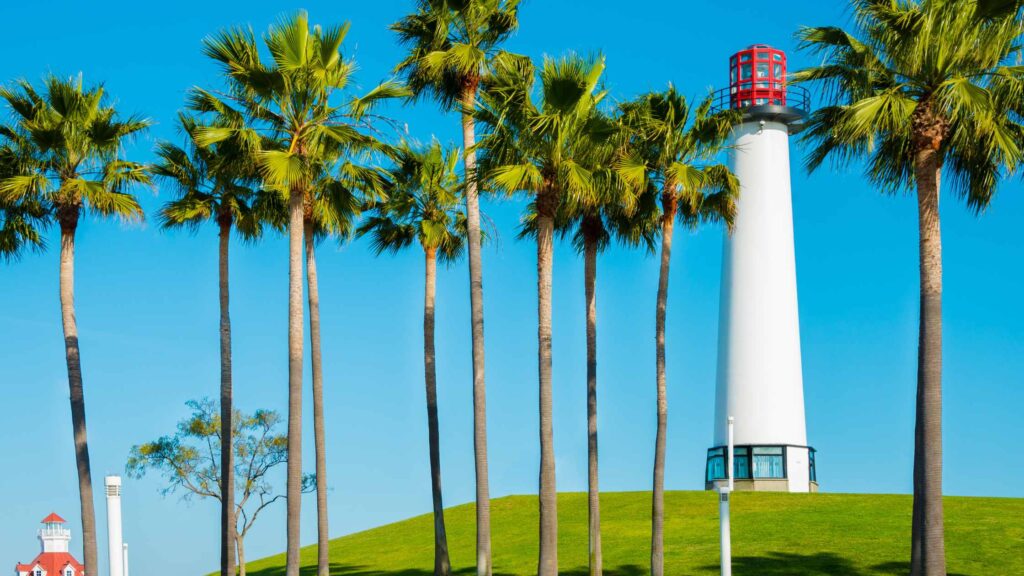 Unlike the other beaches in Long Beach, you can enjoy splendid views of the downtown Long Beach city skyline, the Queen Mary, and the nearby marina from Shoreline Aquatic Park as the beach section is on Rainbow Harbor.
The beautiful and relaxing lagoon is perfect for paddle boating.
You can take a stroll along the boardwalk, sunbathe on the sandy shore, play a game of beach volleyball at one of the several volleyball courts, or walk to the central lighthouse.
Amenities include restrooms, showers, and picnic areas.
LONG BEACH CITY BEACH
The primary beach in the city, located along Ocean Boulevard from the Belmont Pier all the way to Alamitos Beach at the west end is Long Beach City Beach, worth a mention on this list of the best beaches in Long Beach.
The wide sandy beach, stretching for 4 miles, is one of the hotspots in the city, where you can enjoy tons of activities, including picnicking, volleyball, bike riding, strolling, and kite flying.
Once known as the destination for surfing, Long Beach City Beach is ideal for swimming, thanks to its calm waters.
Stroll or bike the paved path and soak in the views of the harbour, the majestic Queen Mary and the Pacific Ocean, especially during the gorgeous sunset hours.
BEST BEACHES IN LONG BEACH MAP
WHERE TO STAY IN LONG BEACH?
Long Beach has plenty of affordable accommodation options as well as mid-range apartments and studios. Here are some of the best places to stay in Long Beach.
HOW TO REACH LONG BEACH?
By Air – If you are coming from another US city, there are flights to the local Long Beach Airport from many cities, which may cost cheaper than flying to neighbouring Los Angeles or Santa Monica.
By Road – Long Beach is easily accessible from most US cities.
GETTING AROUND LONG BEACH
Although driving around may be comfortable, navigating through taxing traffic consumes time, and I would not recommend it unless you have to.
Passport Bus
Not only are there plenty of free things to do in Long Beach, but there is also an accessible mode of transport to get around the city.
The Passport buses operate between downtown Long Beach and its major attractions.
Aqua Bus
The next best cheapest and most fun option is the Aqua Bus, which costs $1 and moves around the harbour.
Bikes
You can directly go to one of the many dozen bike rental places scattered across Long Beach to rent your bike.
If you want to rent a car for your vacation and looking for a rental car, check out Discover Cars, one of my favourites in the US because of its ease of use, availability of vehicles and pricing!