Not many know that there are beautiful national parks in Arunachal Pradesh, the hidden gem in North East India. Arunachal may be synonymous with gorgeous natural landscapes comprising glacial lakes, adventurous passes, unique indigenous tribes, monasteries, rich history, culture, architecture and more things. The state is also blessed with abundant wildlife and flora.
Thanks to its remote location and the rugged terrains of the Himalayas, the wildlife thrives here, albeit with little to no human interference. If you love hiking or spotting some endangered species in their natural habitat, you will love visiting these national parks in Arunachal.
Or, if you are a wildlife enthusiast or a nature lover intending to go deep into the hearts of the unchartered valleys and forested mountains in Arunachal, I will share the two top national parks with you in this post that you must add to your itinerary.
Want to know about the best wildlife sanctuaries in Arunachal? Check this guide here.
THE BEST NATIONAL PARKS IN ARUNACHAL
NAMDAPHA NATIONAL PARK
When it comes to national parks in Arunachal Pradesh, one name that you constantly and instantly hear everywhere is Namdapha National Park.
Namdapha National Park, located in Arunachal's capital city, Itanagar, is the fourth-largest national park in India. The stunning park is located in Changlang district of the northeastern state of Arunachal Pradesh, near the international border with Myanmar, at the foothills of the snow-clad peaks of the Eastern Himalayas.
Recommended: 25 Best Things To Do In Tawang Arunachal
Spanning across 2000 square meters, the altitude of the park varies from 200 meters to 4500 meters, offering a wide range of landscapes, from the tropical evergreen forest to temperate broadleaf and mixed forest.
Home to more than a thousand floral and about 1500 faunal species, it is considered a biodiversity hotspot in the Eastern Himalayas. Namdapha was originally declared a Wildlife Sanctuary in 1972, then a National Park and a Tiger Reserve in 1983.
The national park, falling under the preserved zones, offers stunning panoramic views, excellent opportunities to spot some of the rarest high altitude wildlife, birds, flora, and natural resources in the Eastern Himalayas.
THINGS TO DO IN NAMDAPHA NATIONAL PARK
Depending on your preferences and the time you will be spending, you can choose from plenty of unique activities you can enjoy in Namdampha National Park.
Recommended: 15 Awesome Things To Do In Dirang, Arunachal's Hidden Gem
Sign Up for Safaris
Thanks to the vast areas of Namdapha National Park inhabiting varieties of distinct species, the reserve is an excellent place for going on safaris to spot the wildlife up close.
You can join adventurous Elephant Safaris for exploring the park. The journey through the dense, lush jungles is a walk into the wilderness that opens up the road to beautiful valleys comprising streams, waterfalls, and gorges.
If you are lucky, you may spot the major jungle cats here – a large variety of leopards, including the snow leopards, clouded leopards and tigers.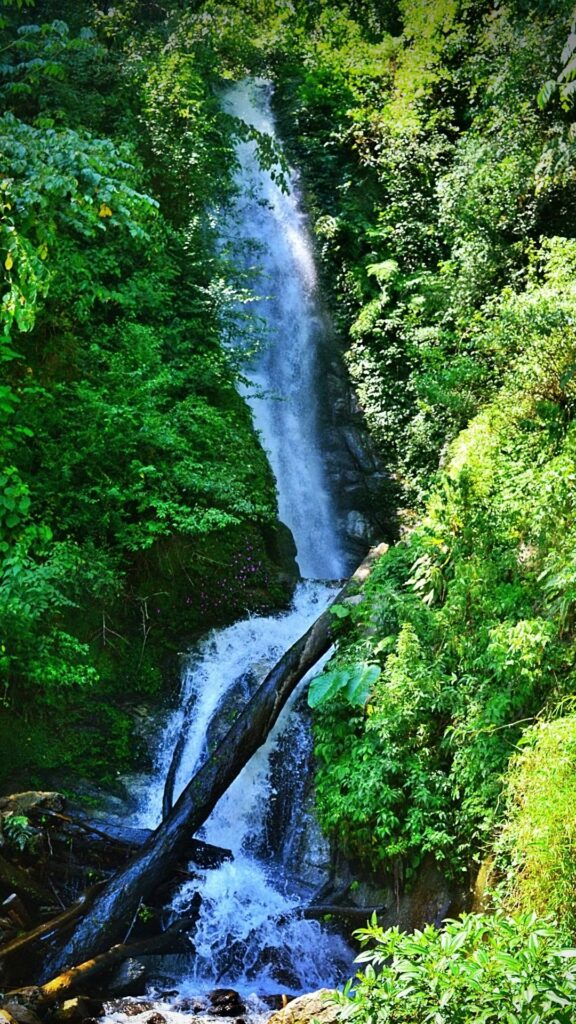 You may also encounter red pandas, red foxes, the red giant flying squirrel, Malayan sun bear, Indian wolf, Asiatic black bear, many species of civet, mongoose, otter, and marten.
Large animals include elephants, wild boars, musk deer, hog deer, sambar, gaur, Assamese macaque and rhesus macaque.
Enjoy Bird watching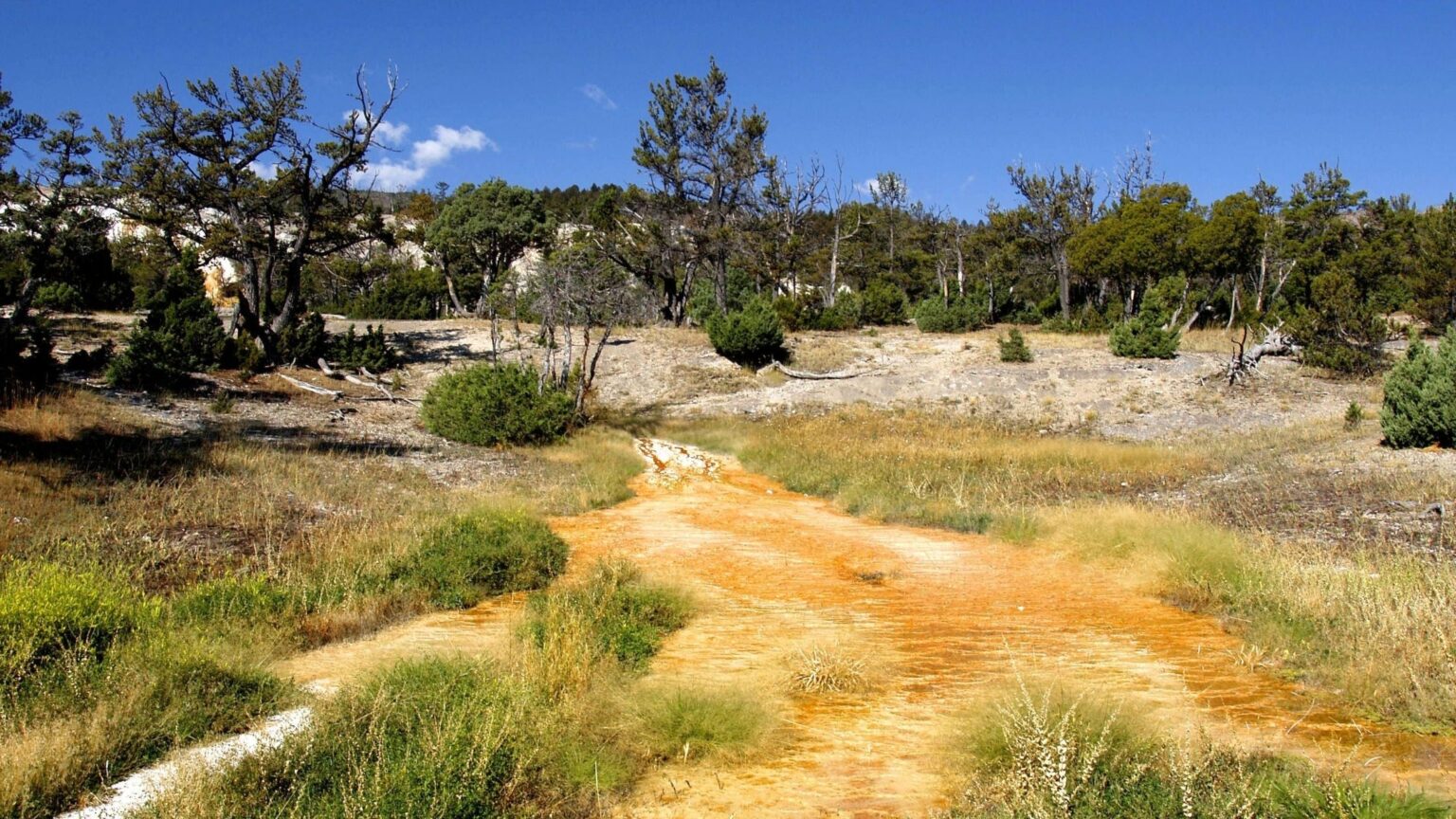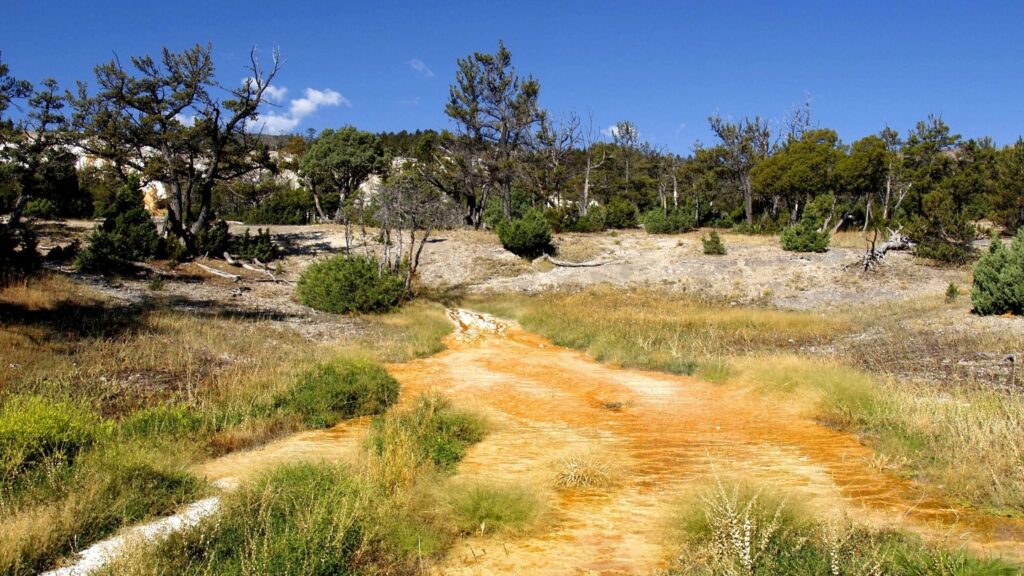 The national park is home to over 500 species of wild birds. Many bird-watching trails will enable you to witness many rare Himalayan birds and some beautiful migratory birds.
Some of the notable birds that you should look for are the five species of hornbills, babblers, and parrots. Some of the endangered birds that you may spot here are a variety of kingfisher birds, owls, many types of eagles, partridges, and ducks.
Recommended: 20 Amazing Festivals Celebrated In Arunachal You Should Attend
Go Hiking in Namdapha
Whether you want multiple-day treks or short hiking trails leading to gorgeous viewpoints, you can choose your adventure in Namdapha. You can get all the information about the different courses from the office.
Camp Overnight
If you are here when the weather is pleasant during the summer, you can camp overnight amidst the wilderness, which will be a fantastic experience on your Arunachal trip for sure.
Take Up Boat Rides
If you are in Arunachal during the late spring and summer seasons, you can go boating in the many rivers and streams spanning the vast areas of Namdapha National Park.
Visit the Miao Museum
The national park also houses a museum known as the Miao Museum, which is worth checking out. It contains an excellent collection of many rare specimens of plants and animals and the history and culture of the tribes, like Lisu, Chakma, Tangsa and Singpho around the park.
WHAT IS THE BEST TIME TO VISIT NAMDAPHA NATIONAL PARK?
The best time to visit Namdapha National Park is in the winter and the spring seasons, from October to April, although summer is also an excellent time.
The humid subtropical climate of the national park keeps the winters milder than the rest of Arunachal, which experiences extreme and freezing temperatures. So you can enjoy the lush views and have the best chance of witnessing the rich wildlife.
HOW TO REACH NAMDAPHA NATIONAL PARK?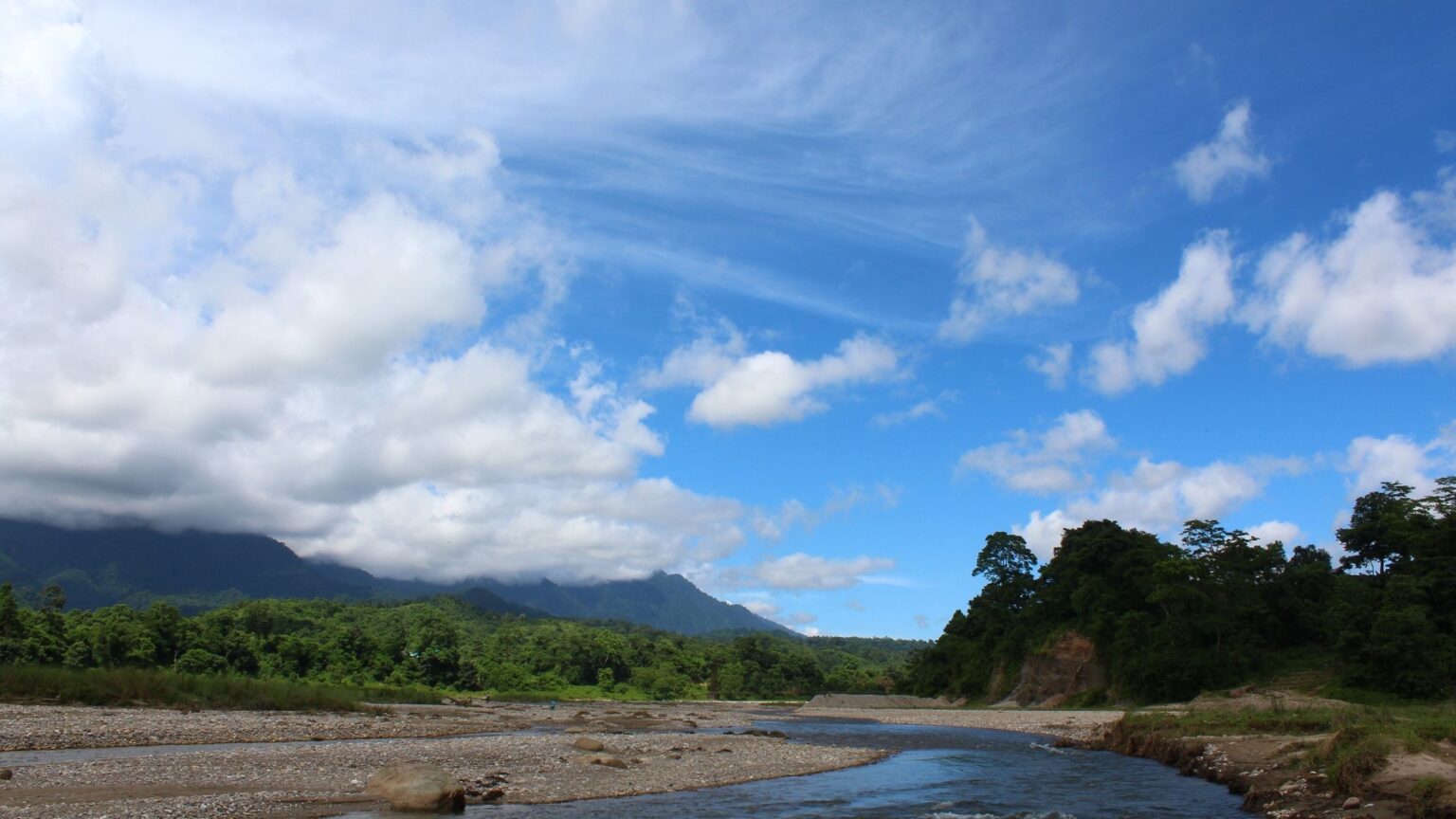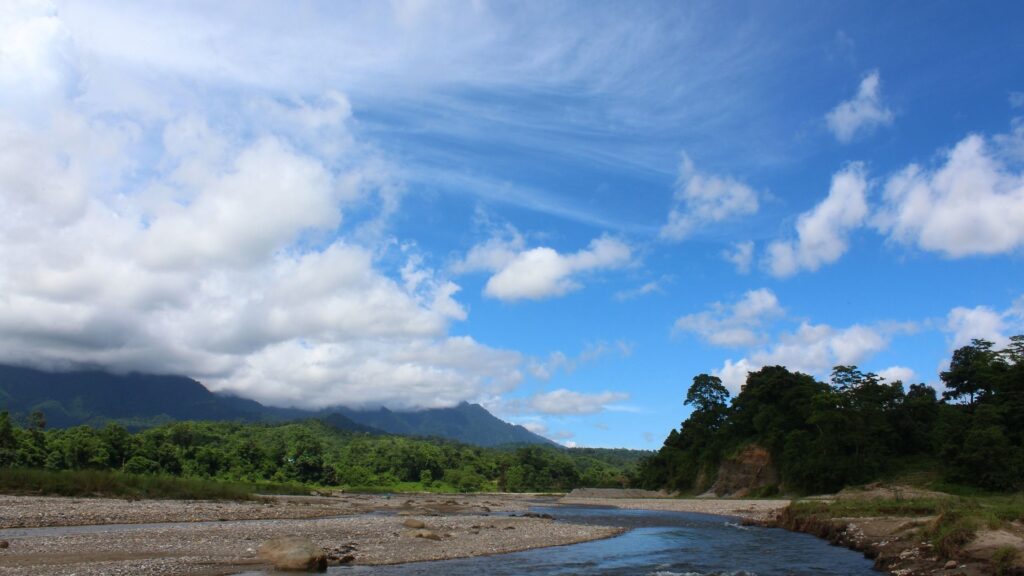 The closest town to reach Namdapha is Miao, a small town connected to other cities and towns via roads. The villages of Dibrugarh, Tinsukia and Magherita are closer to Miao. These are the various options for reaching Namdapha National Park.
By Air – The nearest airport is located at Mohanbari, Dibrugarh, 160 km from Miao (entry point) and 182 km from the park entrance. You can rent a cab or get the public bus after flying to the airport.
By Train – Magherita and Tinsukia railway stations are the closest rail connections available. From either of these stations, it is about a 3 to 4 hours drive to the national park by hiring a cab or taking the state transport buses.
By Road – Taking the road is the best way to reach Namdapha, and it is better to hire a cab from Dibrugarh, Tinsukia and Magherita towards Miao. It costs around 4000 INR or a little less, which you can negotiate depending on your group size and the vehicle type.
As for the public transport, APSRTC and Assam state buses ply regularly throughout the day to Namdapha Park from Dibrugarh, Tezpur, Tinsukia, Changlang and Margherita.
WHERE TO STAY
There are accommodation options for visitors at the Namdapha National Park and at Miao, the entry point.
Stay At the National Park
Deban – At Deban in Namdapha National Park, you can book your stay at the Forest Rest House for 190 INR for double occupancy and 145 INR for single occupancy.
If you want cheaper accommodation, book at the tourist hut for 90 INR for double occupancy and 50 INR for single occupancy. Dormitory beds are available at 30 INR per bed.
Note that these are limited and get booked often, especially during the peak seasons. So ensure you make your bookings in advance as early as possible.
Camping – You can set camps at designated areas for a night under the star-lit skies if you want a fabulous experience.
Outside the Park – You can stay at the Guest House at Namchik and the Government Lodge in Miao for accommodation outside the national park.
USEFUL PERMIT INFO AND TIPS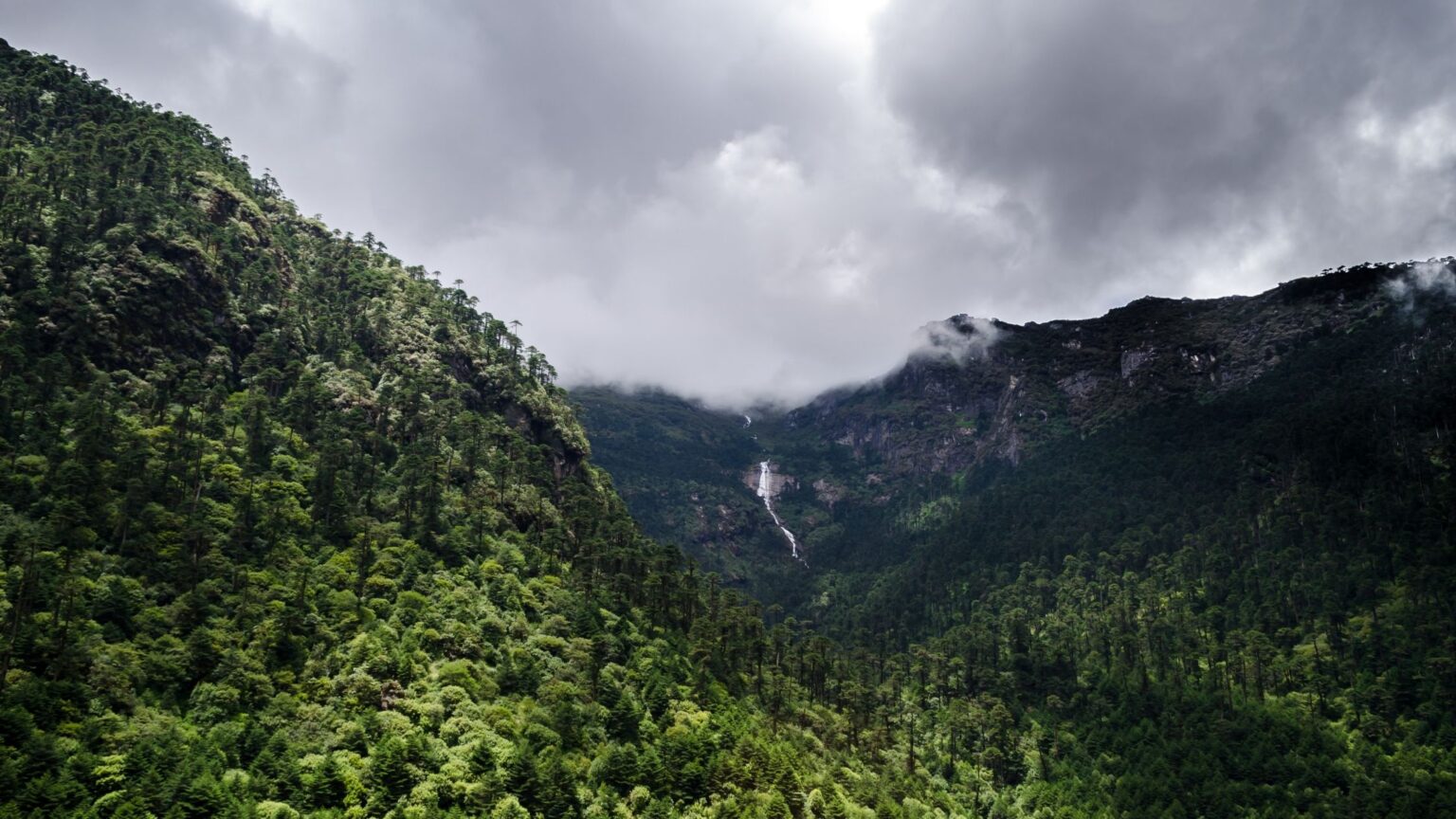 You need two permits to visit Namdapha – The Inner Line Permit(ILP) is required to enter the state of Arunachal Pradesh, another tourist permit issued by the Field Director is required to enter Namdapha.
The entry fee is 10 INR per person(for Indians), and 50 INR per person for Foreign Nationals.
The entry fee for vehicles is 100 INR for one driver per vehicle.
The camera charges are 75 INR for an ordinary still camera, 400 INR for a still camera with a telephoto lens, and 750 INR for a video camera.
Securing accommodation at the national park is a challenging task, and since you have very limited options, go for Advance booking for accommodation.
Carry enough warm layers suitable for outdoor chilly weather conditions.
Keep a pair or more good-quality hiking shoes.
Bring snacks, drinks and something to munch between the meals as the food options are limited as well.
Most mobile networks do not work, so plan accordingly.
If you are camping, get all the camping essentials before arriving here as you cannot arrange them here on the premises.
MOULING NATIONAL PARK
One of the top national parks in Arunachal Pradesh is Mouling National Park, known for its very remote location and diverse flora and fauna.
Mouling National Park is located in the Upper Siang district and parts of the West Siang and East Siang district. It was the second national park in the state, after Namdapha National Park in 1972, within Dihang-Dibang Biosphere Reserve.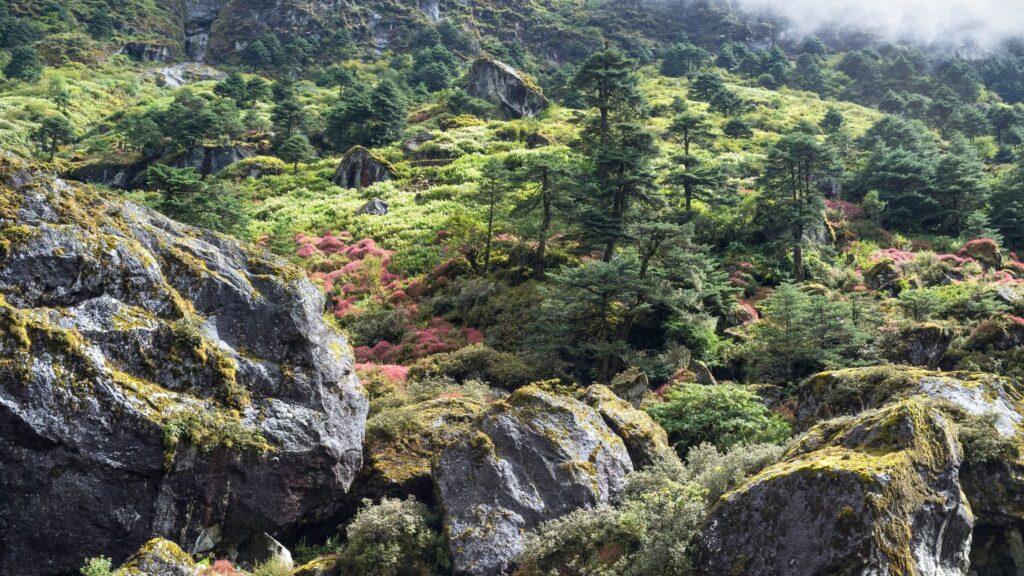 The park is named after the nearby Mouling peak, which translates in the local language to red poison or red blood that is believed to be red latex from a tree species found locally.
The rugged terrain has a varying altitude ranging from 750 to 3064 m at the highest point, the Mouling Peak. The Siyom River is the main river that flows along the western fringes of the park, with other small rivers such as the Siring, Krobong, Semong and Subong joining into the Siang river.
Due to the area's remoteness, the park has only two accessible ranges; the Ramsing range accessible from the Bomdo village and the Jengging range accessible from the Lissing village.
This beautiful national park is regarded as one of the 18 biodiversity hotspots in India and is home to many plants and animal species.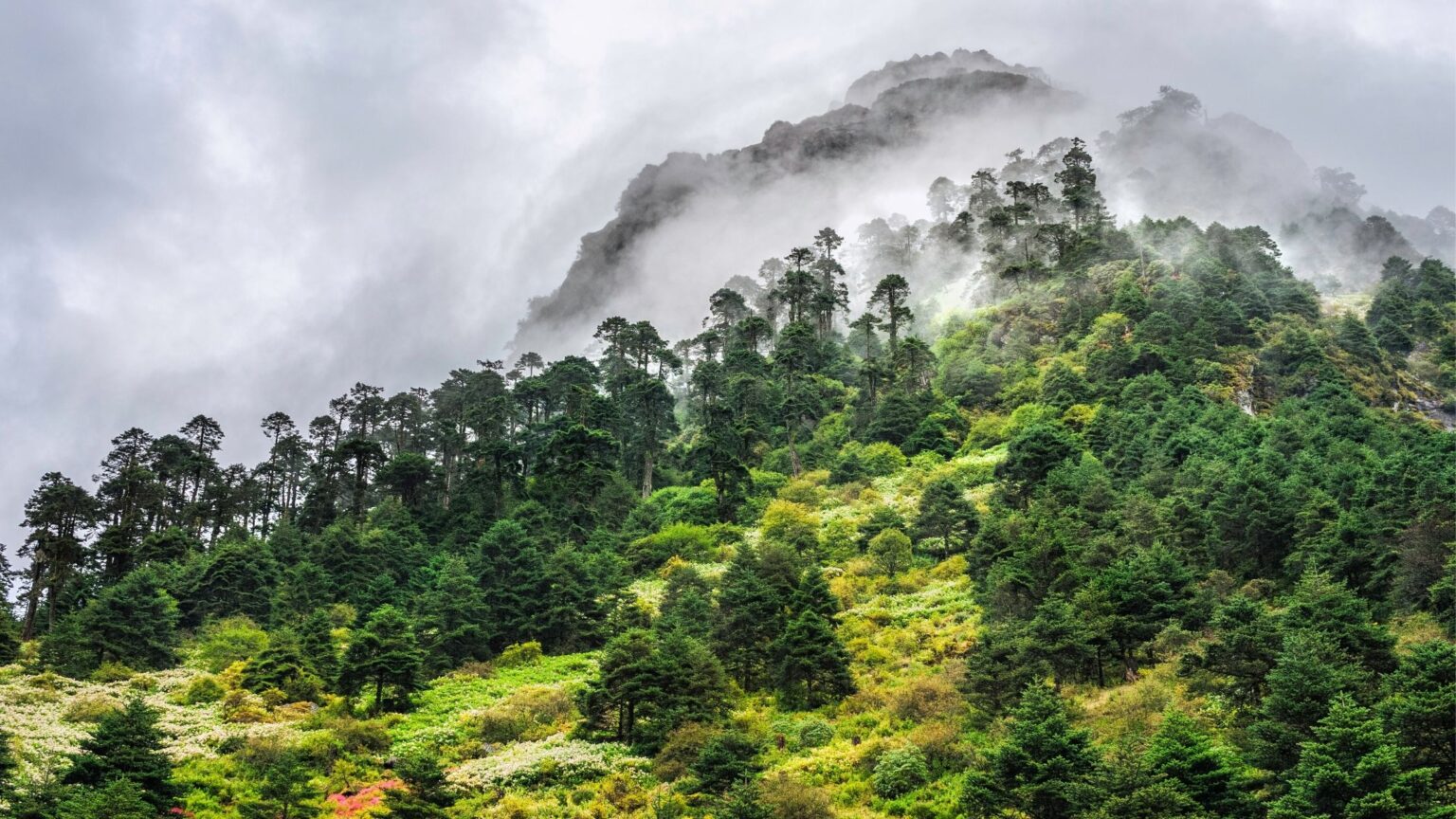 Some endangered animals such as the takin, goral, Indian leopard, Bengal tiger, barking deer, serow, wild buffalo, panther, and red panda can be spotted in Mouling National Park.
Among the hundreds of bird species, you will notice White-winged Wood Duck, Giant Hornbill, Owl, Forest Eagle, and Peafowl.
You can sign up for safaris, enjoy rafting, try fishing in the river, along with going on hiking in the many trails leading to stunning panoramas.
HOW TO REACH
Due to its secluded location, reaching the park is a hassle no matter what mode of transport you choose. So it is essential to factor in that before planning a trip to Mouling National Park.
By Air – The nearest airport to Mouling National Park is Lilabari airport in Tezpur, about 230 kilometres away. From Lilabari airport, you can get cabs to the park.
By Train – The nearest railway station to Mouling National Park is Tinsukia railway station in Assam. From here, you can get by road to Mouling National Park by renting a cab.
By Road – Mouling National Park is well connected to all major cities in Arunachal Pradesh and neighbouring Assam. There are regular buses provided by Arunachal Pradesh State Transport Services (APSTS) and Assam State Transport Corporation (ASTC) if you prefer the public buses.
You will have to check the schedule and book the tickets depending on the availability before arriving. You can rent a car from any central town or city in Arunachal to reach the park for private transport.
WHAT IS THE BEST TIME TO VISIT
In general, winter is the best time to plan a trip to the national parks in Arunachal Pradesh. Their tropical location means the weather is not as harsh as the rest of the state, making it ideal to be outdoors for longer durations.
The best months to visit Mouling National Park are from November to February. The temperature ranges between 8° C to 14° C making it pleasant weather for hiking, camping, and exploring the park comfortably.
The vegetation is also evergreen, and hence, you will witness beautiful views of the landscapes in the park, which is also true for the other national parks in Arunachal Pradesh.
WHERE TO STAY
If you are planning to stay outside the park premises, the Upper Siang district has some accommodation options, which although not luxurious, can be decent enough guest houses that you can find around 25 to 30km.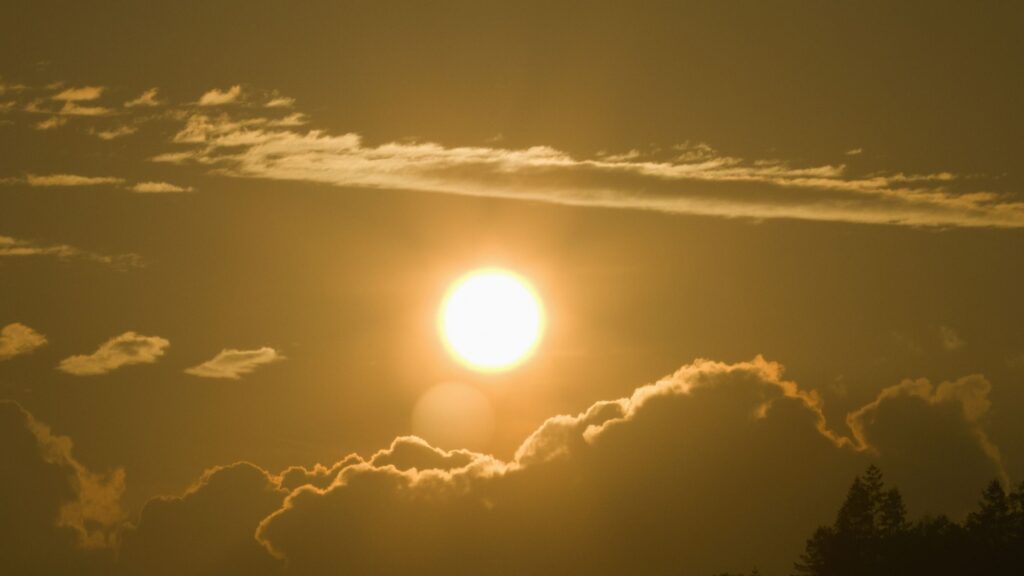 SOME USEFUL TIPS
While exploring the national parks in Arunachal Pradesh, keep in mind to respect the rules in force and take caution not to disturb the ecosystem of thousands of animals, birds, insects, and plants.
Here are some things to follow to preserve the sanctity of the reserved areas:
Do not litter the areas with any garbage.
Carry your trash in a bin of your own that you can dispose of once you are out in the right place
Do not tease, approach animals from too close or make sudden movements while watching them in their natural habitat.
Do not party, create bonfires in restricted areas, yell, or play loud music. Remember that you are in the wilderness surrounded by animals.
Respect the locals and be kind to them, as they will make your experience in the parks richer and memorable
That's it about the national parks in Arunachal Pradesh. Have fun in the wilderness!
TOP TRAVEL TIPS & RESOURCES
Below is the list of the travel resources you can use to organize your travel – from flights to insurance and everything. These are the resources I use myself, which is why I recommend you for a hassle-free travel planning experience and fantastic trips.
Booking Flights
: To score flight deals, search on
Jet Radar
, Kiwi,
or
12go.Asia
(for Asia planning). Book and fly mid-week, taking red-eyes flights or those in the early mornings for better deals and lower prices. Avoid check-in bags on a budget airline.
Booking Trains:
The best websites for booking trains anywhere in Europe are
Rail Europe
and
TrainLine
. Both are easy to manage online and track your journeys.
Booking Cars:
For the best prices and easy handling of renting a car for road trips and day trips, I'd recommend
Discover Cars
or
Rental Cars,
available throughout the world.
Accommodations:
I typically use
HotelsCombined
or
Booking.com
to book hotels. There are special getaway deals with amazing discounts(over 50%!) for this year on Booking.com, and you can find them
here
.
I use
Hostelworld
and
Agoda
to book hostels as the deposit is low, easy change/cancellation is available and reviews are excellent on both. Depending on the destination, I love staying in
VRBOs/homestays
.
Travel Insurance:
No matter whether it is a short trip or longer trips abroad, I strongly recommend buying travel insurance for international trips. I recommend either
World Nomads
or
SafetyWing
for international travel insurance.
Tours:
Being a solo traveler, one of the best ways to optimize my time, budget, and super importantly, meet amazing people from all over the world is by joining tours, especially food tours, walking tours, day trips, culture, and history tours.
You will get a local's perspective, the best opportunities to experience places and people closely. I book using
GetYourGuide
,
Klook
,
Viator,
and
Voyagin.