Are you looking for the best Nashville quotes? You are in the right place. This post is all about the best quotes about Nashville, including the best Nashville captions for Instagram and fun Nashville quotes.
The capital city of the Tennessee state, Nashville, is famous for its love for all things football, music, and more, especially heaven for country-music lovers who flock worldwide to celebrate music.
If you are for some words of inspiration to help you explore Nashville, or you are looking for some great Nashville captions for Instagram to go well with your trip pictures, you will find the best here.
THE BEST NASHVILLE QUOTES
Let's start with the best Nashville quotes.
"Nashville, man. That's the place to be." – Willie Geist
"I love Nashville. It seems like everywhere you walk, there's great music coming out of every wall." – Imelda May
"A bad day in Nashville is better than a good day anywhere else."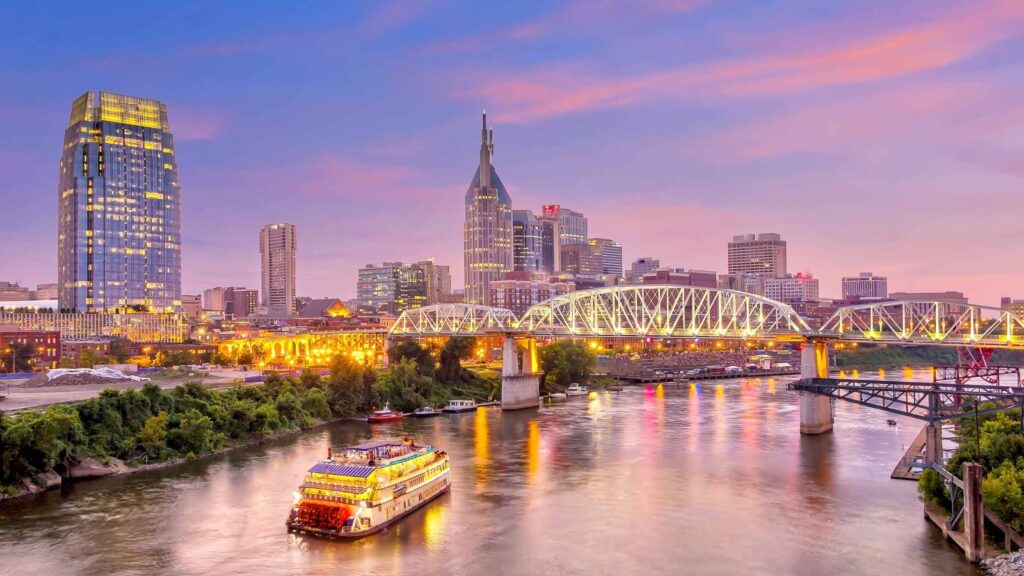 "There's an energy about Nashville that I love and I miss and it's so awesome right now. It has a new energy that's so cool." – Trisha Yearwood
"My favorite place in the whole world is Nashville because it's my home, it's a music city. It's like, everybody there is so artistic and so creative and nice! Everybody's really friendly." – Taylor Swift
"Nashville is such a fantastic city, with this great creative music energy. Then there's that Southern hospitality, you can't beat that." – Sam Palladio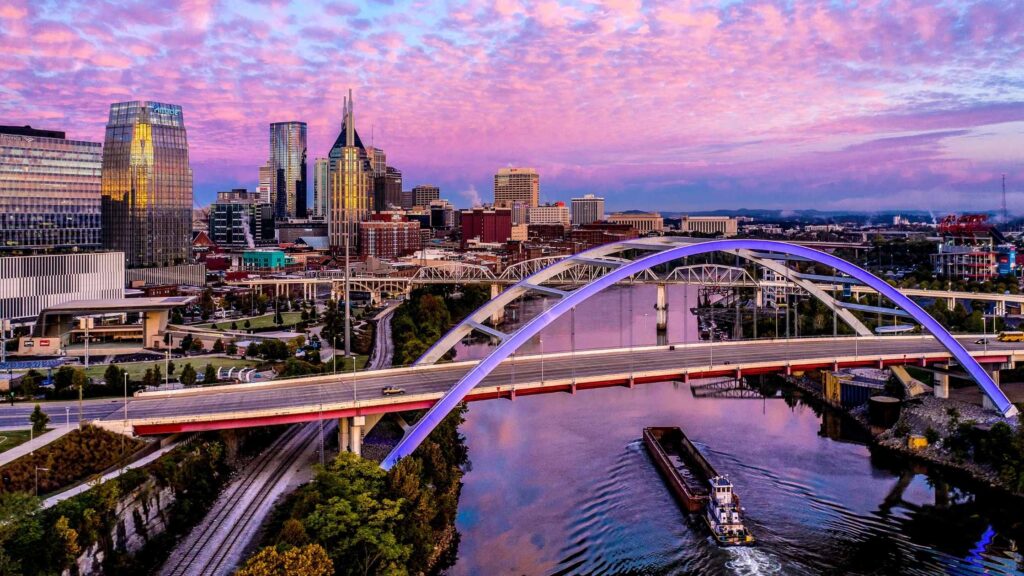 "Nashville is the place where I first realized how impossible it is to look at someone and know what is inside them, what special something they possess." – Callie Khouri
"I feel like Nashville has really embraced me with open arms. I was a little worried at first; you know, everybody knows about my immediate past, which is rock music. But everyone is coming to find out that I've been singing country music my whole life." – Cassadee Pope
"I like to sit and listen to conversations here in Nashville. Not in a weird, stalker-ish way. I wander around Tennessee and find myself in little bars just zoning in." – Sam Palladio
"To me, songwriting is the backbone of Nashville. Looks can go, fads can go, but a good song lasts forever." – Alan Jackson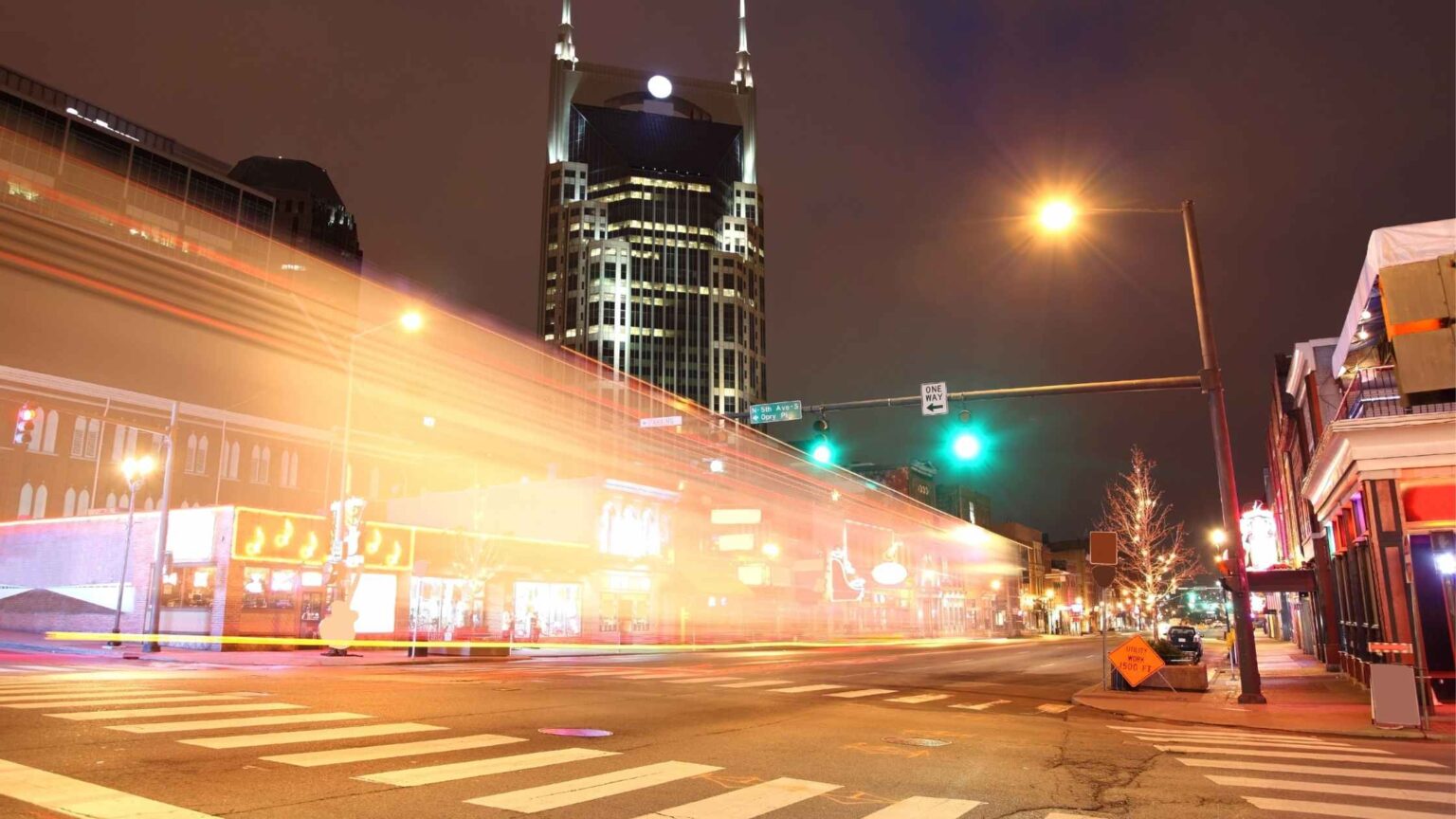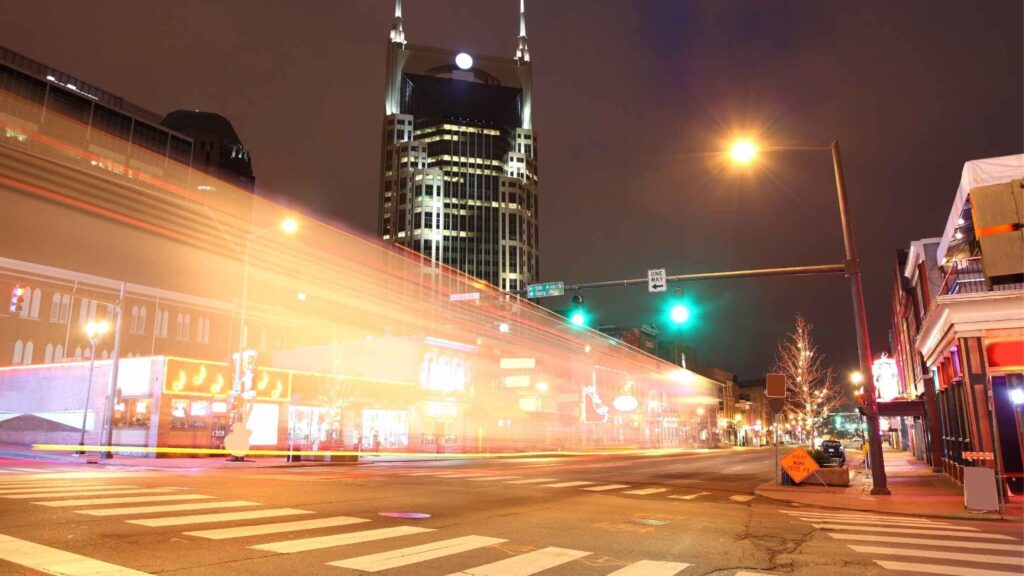 "Nashville has pushed me to improve constantly as few other places could, and I'm grateful for that." – Natalie Prass
"I knew what I wanted to be, but I didn't know exactly how to get there. I thought you move to Nashville, you sing downtown, and someone discovers you, and you become a country music star. I had no idea." -Tyler Farr
"There is such a cool vibe in Nashville. It has the excitement of a big city but also has this amazing small-town feel. The Southern charm, hospitality, and some great shopping never hurt. As fun as a music city is during the day, the real magic happens at night. The lights, the energy, the music, how could you not love this town?" – Hayden Panettiere
"Southern women see no contradiction in mixing strength with gentleness." – Sharon Mckern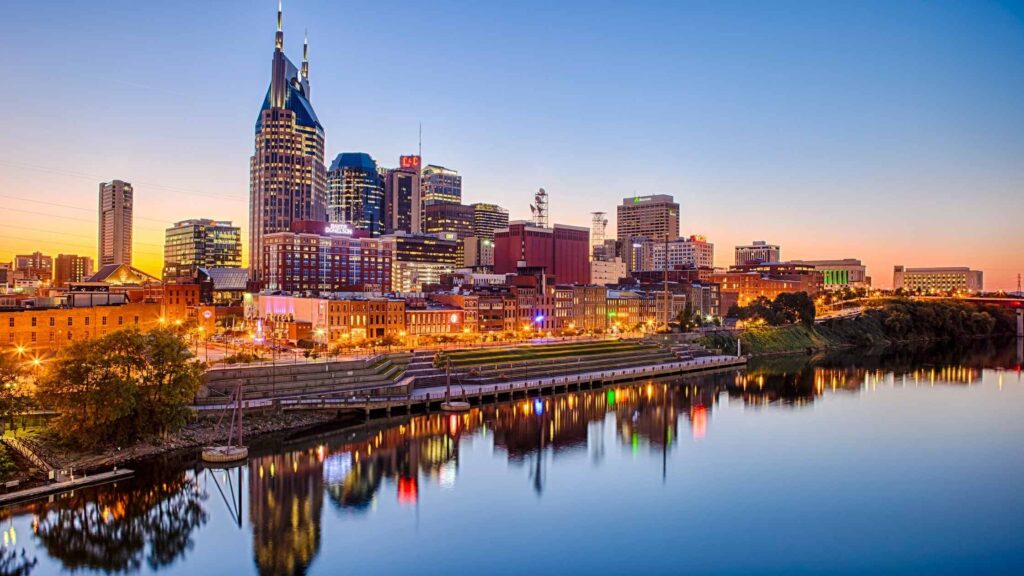 "It was just like a dream. I could have ended up with an album that's not all that different from anything else coming out of Nashville. Mutt made the difference. He took these songs, my attitude, my creativity and coloured them in a way that is unique." – Shania Twain
"Southern women like their men religious and a little mad." – Michael Shaara
"You learn to forgive the south for its narrow mind and growing pains because it has a huge heart." – Amanda Kyle Williams
NASHVILLE QUOTES FOR INSTAGRAM
"I belonged to Nashville before I belonged to anyone." – Brandi Carlile
"There is nothing else to do in Nashville, except to write songs."
"Eat, drink, and celebrate everything in Nashville."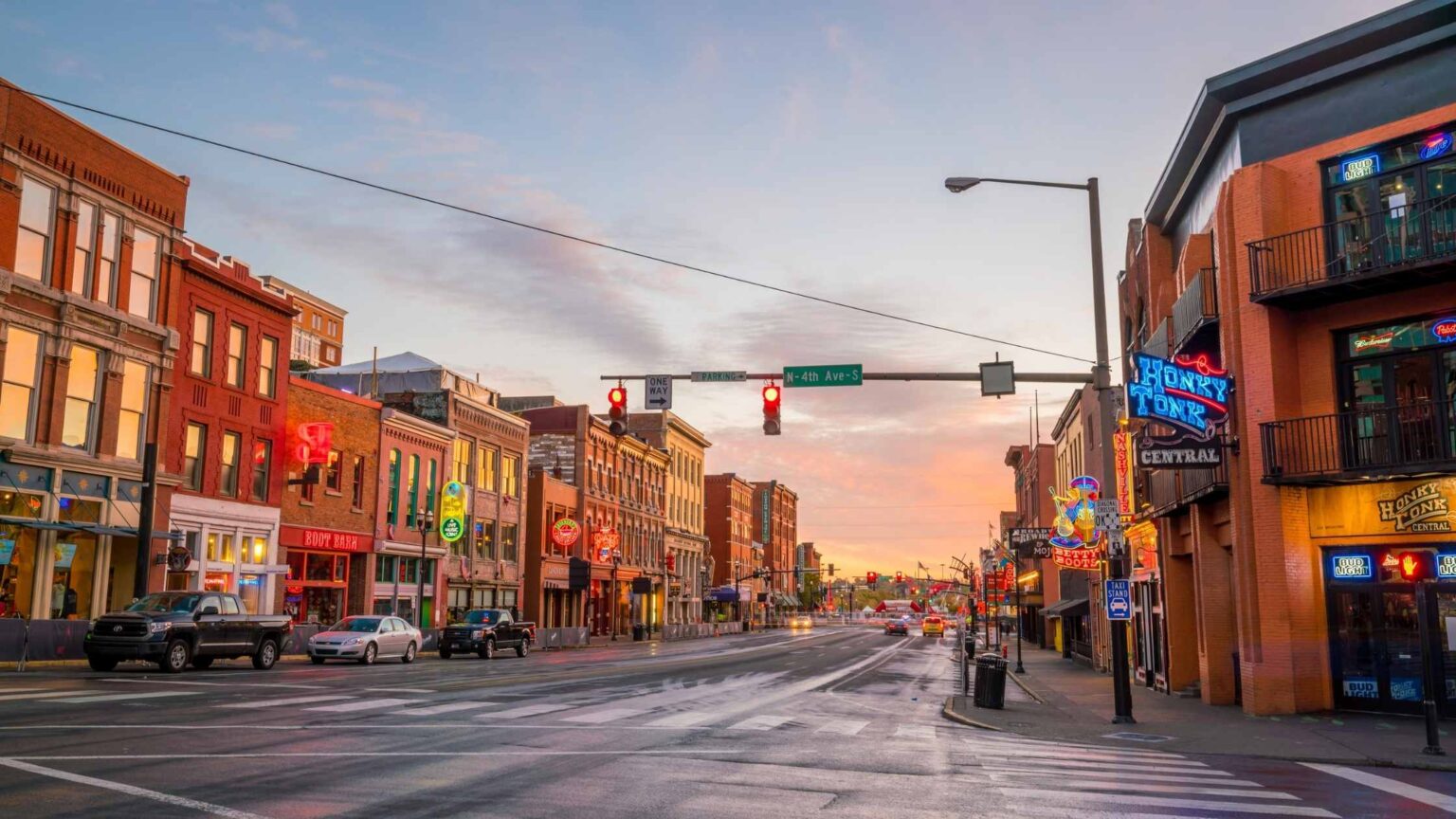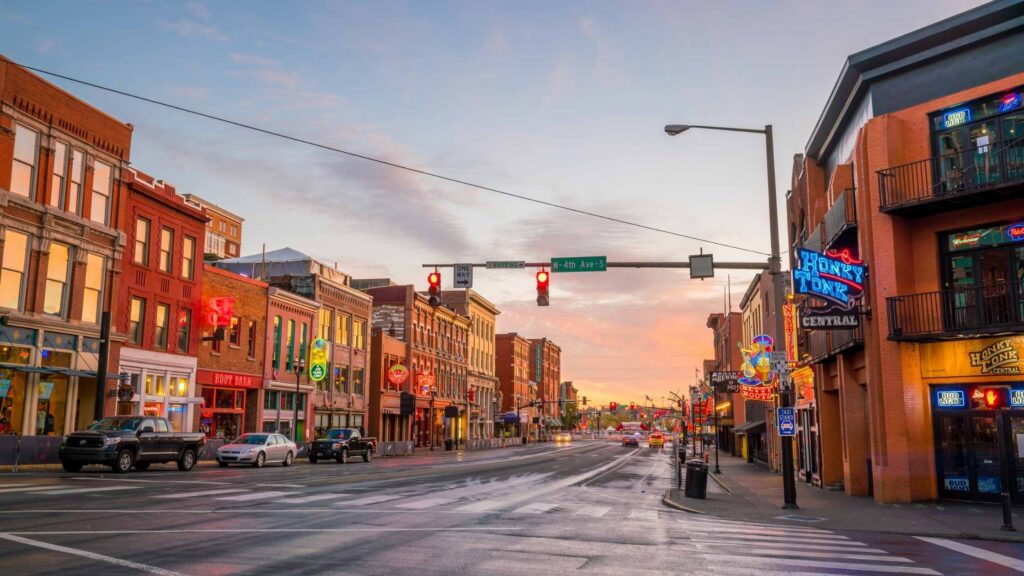 I can finally tick 'visit Nashville' off my bucket list
"Nashville skies and honky tonk nights."
"There isn't anything wrong with Nashville."
"We're fueled by coffee and country music."
"I followed my heart, and it led me to Nashville."
"More bouquets and cowboy boots, please."
"Since I was a kid I just wanted to be in Nashville." – Keith Urban
"Nashville is a pretty small place." – Chris Lane
"This city is as sweet as a peach."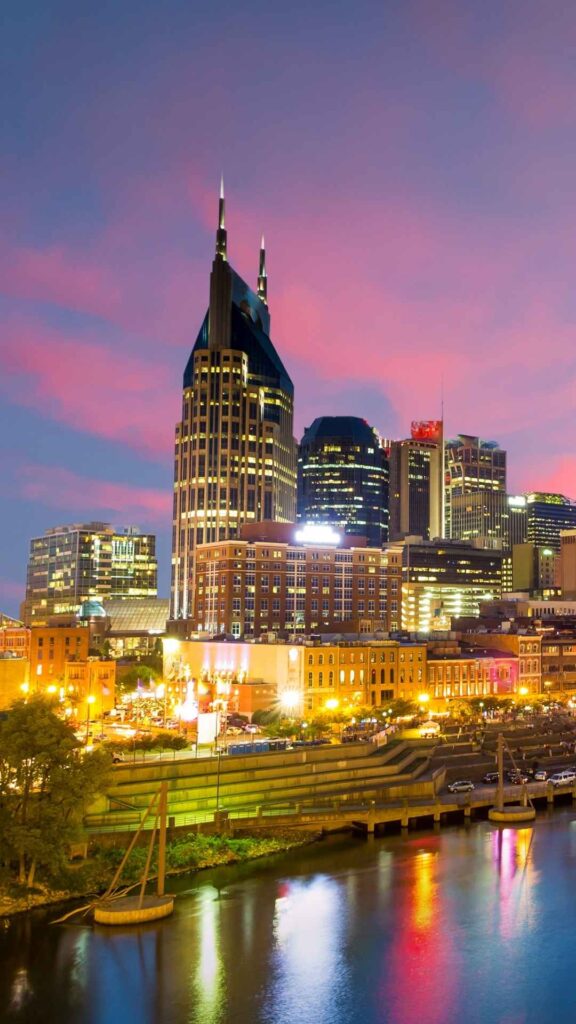 "Nashville looks so good on you"
"Eat, drink, and celebrate anything in Nashville."
"Country music, a drink, and some sunshine."
"I love you all the way to Nashville and back."
"Country music is good for the soul."
"Just a Nashville girl living in a whiskey world."
"Now all I need is cowboy boots and a guitar."
FUNNY NASHVILLE QUOTES
"Nashville is wicked. It's like a proper music community, but it's also quintessentially American. You bump into people there with cowboy hats that spit in jars and call you 'boy.' I just love that." – Ed Sheeran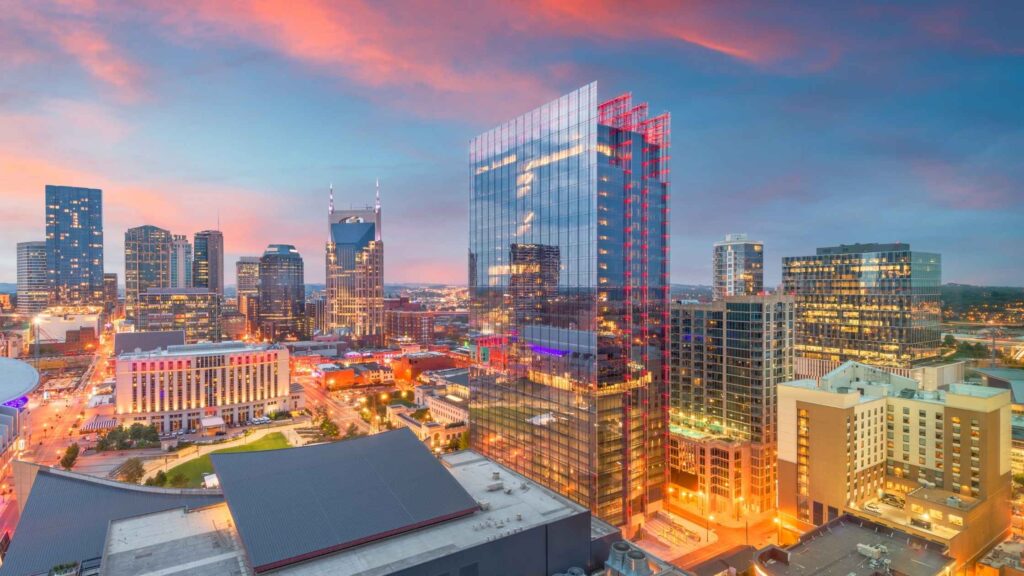 "I like to sing. I write to music, Country songs. You have to if you are in Nashville. It's part of the lease. You sign a lease that says, I will write country songs and pay my rent on time." – Jim Varney
"In Nashville, if people don't like someone, they say, I don't really like him, then add, bless his heart. In Hollywood, they kind of leave that last part off." – Brad Paisley
"The only reason I wound up in Nashville and went to Belmont University is that that's where I needed to be." – Brad Paisley
"If you had told me when I was starting out that I would be coming to Nashville, kind of weaving in and out of the country scene, I never would have thought that in a million years." – Kid Rock
"The southerner always tended to believe with his blood rather than his intellect." – Marshall Frady
"I was born in Nashville, but my whole family is from East Texas, so I consider myself a dual citizen." – Aubrie Sellers
" There are no ideas in the south, just barbecue." – Pat Conroy
"My absolute favorite meal in Nashville is sweet-potato pancakes at Pancake Pantry" – Taylor Swift
"I love Nashville. I've been here so many times… oh man, I would stay here for a year if I could. It's just so much fun." – Jimmy Fallon
"I still consider myself working in Nashville. I visit Hollywood." – Brad Paisley
"The reason I moved to Nashville was that I was reading biographies of a lot of my country music heroes, and I thought it would be better to actually go where the history was, as opposed to just reading about it." -Lindi Ortega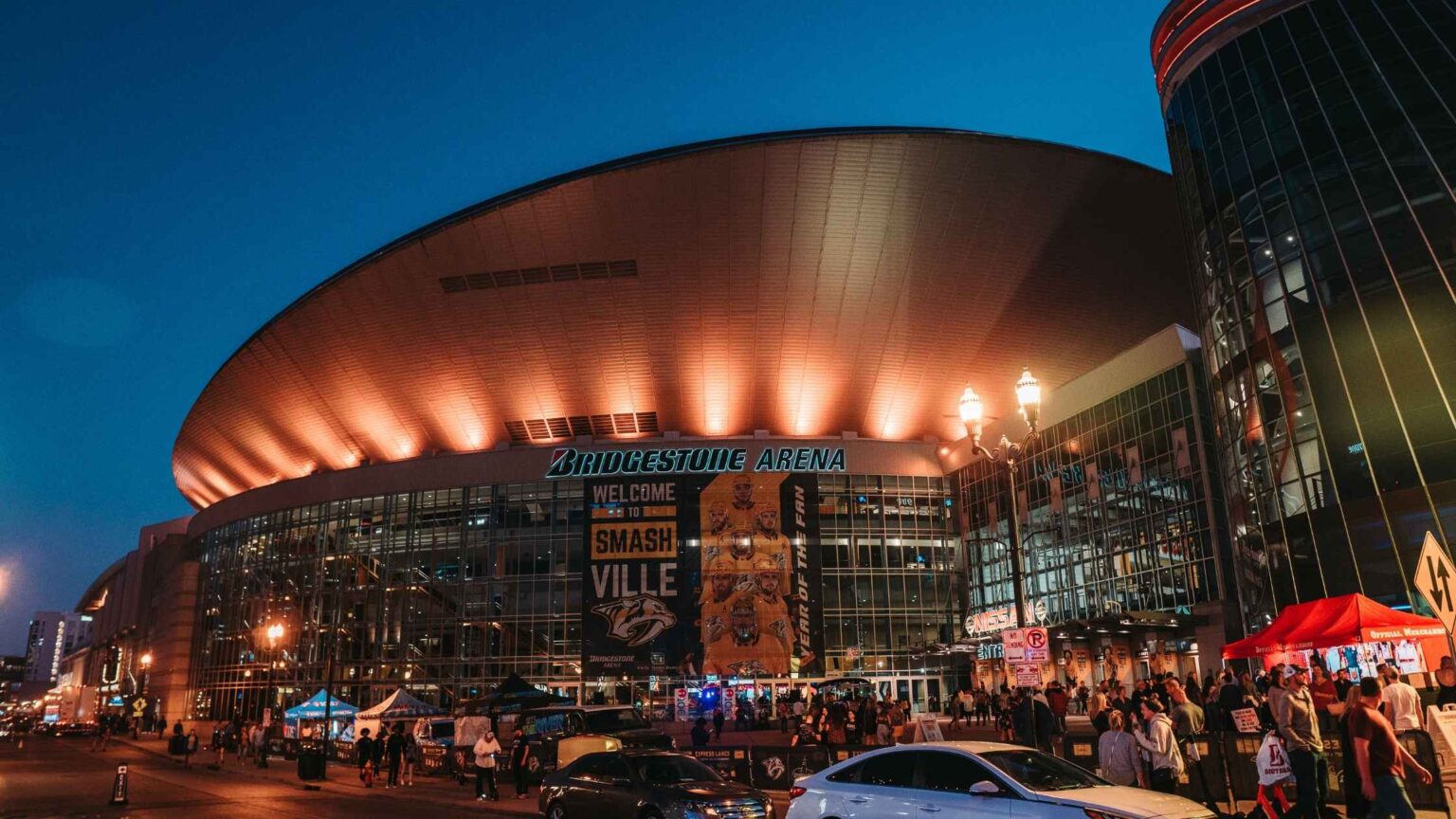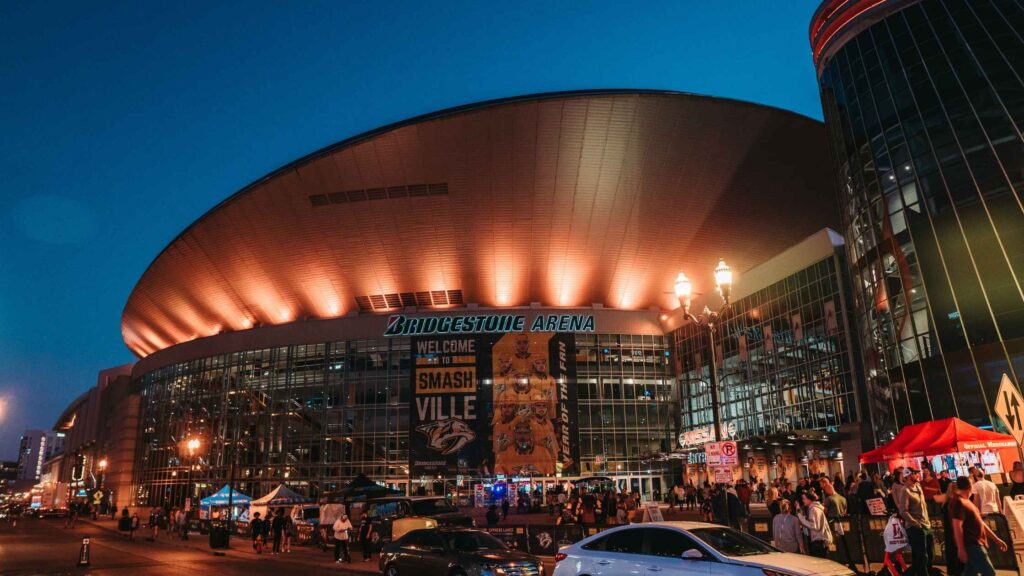 "Going to Nashville to meet the in-laws was the first time when I'd been in America and not been seen as some sort of eccentric character with a cute accent." – Nick Lowe
"A lot of my music is very roots-oriented, and that's country and soul. I've been in every roadhouse in the South, soaking in all of that. Nashville is like a second home to me, and I'm just gravitating toward the songs." – Taylor Hicks
"I have this friend who has a theory that lots of towns have energy. And, for instance, certain places in Alabama have bad ones because they were built on reservations or built on cemeteries or something. But Nashville has a really gravitational, magnetic pull." – Caitlin Rose
"Nashville has always been competitive. My grandfather called it the Hillbilly Babylon."
"I love Nashville, and I love the south, but on a professional level, I had started feeling smothered by the Nashville way of doing things." – Deana Carter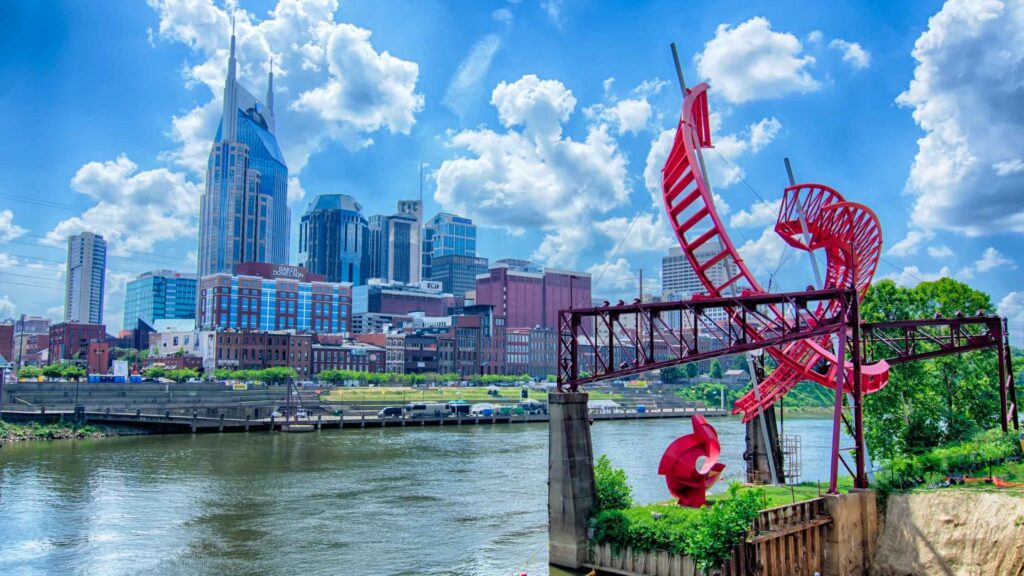 "Growing up in Nashville, especially in a music business family, means growing up with the knowledge that seems like common sense until later in life when you realize people spend thousands of dollars a semester trying to learn or pretending to learn while looking for some intern job on music row." – Caitlin Rose
"I think of Nashville as a very natural place. We're easy-going, we are ourselves. There isn't a lot of preening or trying to impress. So it's an easy place to just be and that is a good state from which to write." – Ann Patchett
"I was interviewed for a Grammy television show, and they asked me about Nashville, and I talked for three minutes and when I finished, I was teared up. The whole room was crying. Nashville has given me a home, where I never had a home before." – Janis Ian
"Every July, I look forward to taping a Christmas show – in July in Nashville. In 98-degree weather. I love it." – Larry the cable guy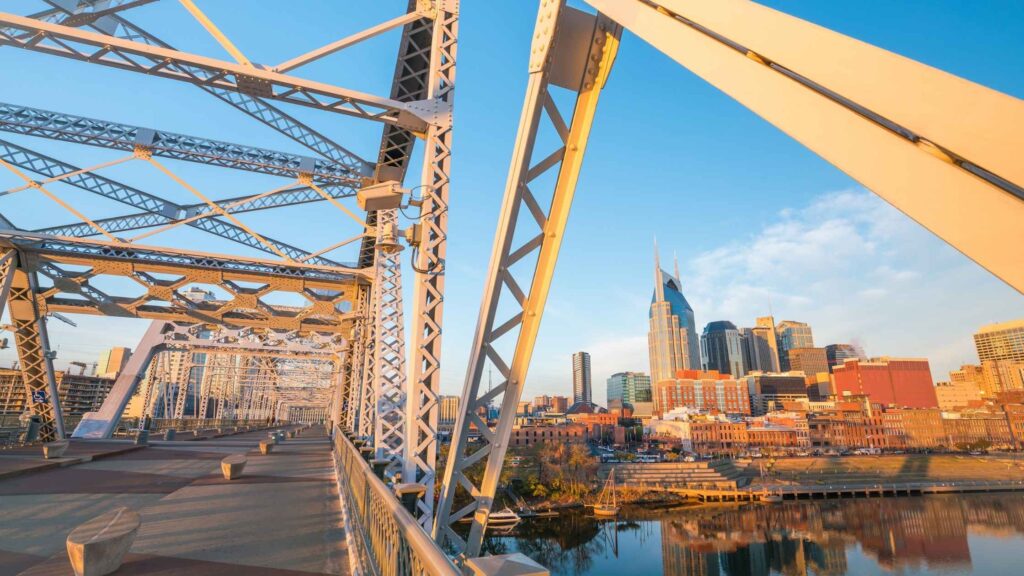 "Nashville's like any other hometown – after a while, it's stifling." – Justin Townes Earle
"Nashville is the business centre. They forget that the bottom line of it all is still the song." -Jerry Jeff Walker
"Nashville feels like a big little town to me. It's got lots of culture and lots of interesting things to do and lots of interesting people. At the same time, it feels very small tight-knit and very close. Everyone feels like they know each other." – Ricky Schroder
"I think Nashville could use some better shopping." – Carrie Underwood
"People may think of southern humous in terms of missing teeth and outhouse accidents, but the best of it is a rich vein running through the best of southern literature." – Roy Blount Jr.
"It is always weird to be in the studio working on Christmas music in June and July, so we decorated the entire studio, we really did. We brought out lights, fake trees and decorated the place to get in the Christmas spirit. You would leave the studio, and it would be 100 degrees out in Nashville, but nonetheless, a great experience." – Dave Haywood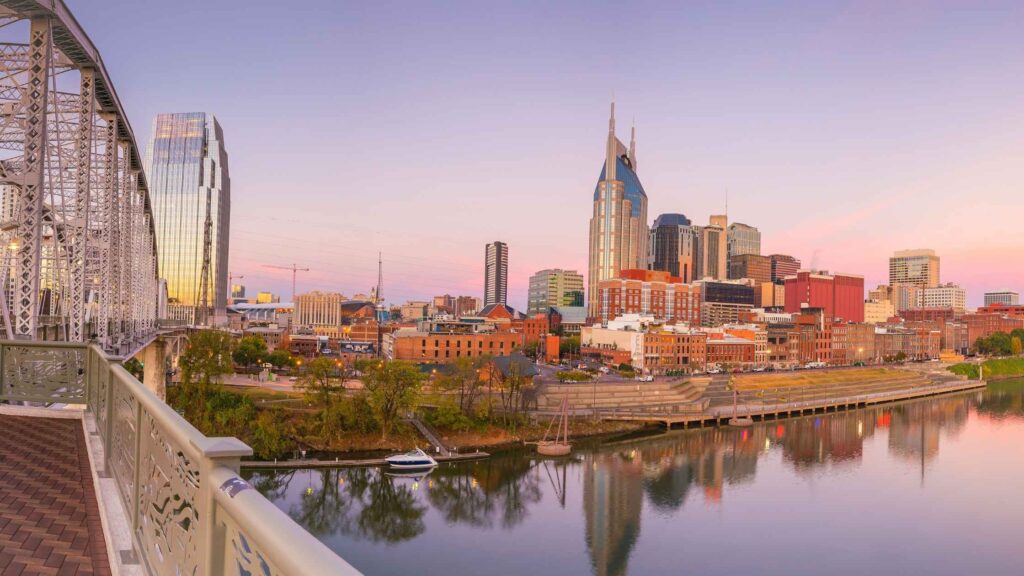 "The thing about Nashville is, it's not just country music. There's rock and roll, there's every kind of music. It's just a music town. There's so much fun stuff to get into." – Connie Britton
"A lot of time, if you spend too much time in Nashville, songwriters get caught up in charts and numbers and the music business politics." – Mary Gauthier
"I did enjoy Nashville a lot of the time because I made really good friends who were really good songwriters, and they would be a joy to hang out with." – Benmont Tench
"Nashville used to have more integrity than just looking at the bottom line." – Crystal Gayle
"I came to Nashville, not to bring inspiration, but to gain inspiration from the great moment that has taken place in this community." – Martin Luther King
"Being a Southern person and a blonde, it's not a good combination. Immediately, when people meet you, they think of you as not being smart." – Reese Witherspoon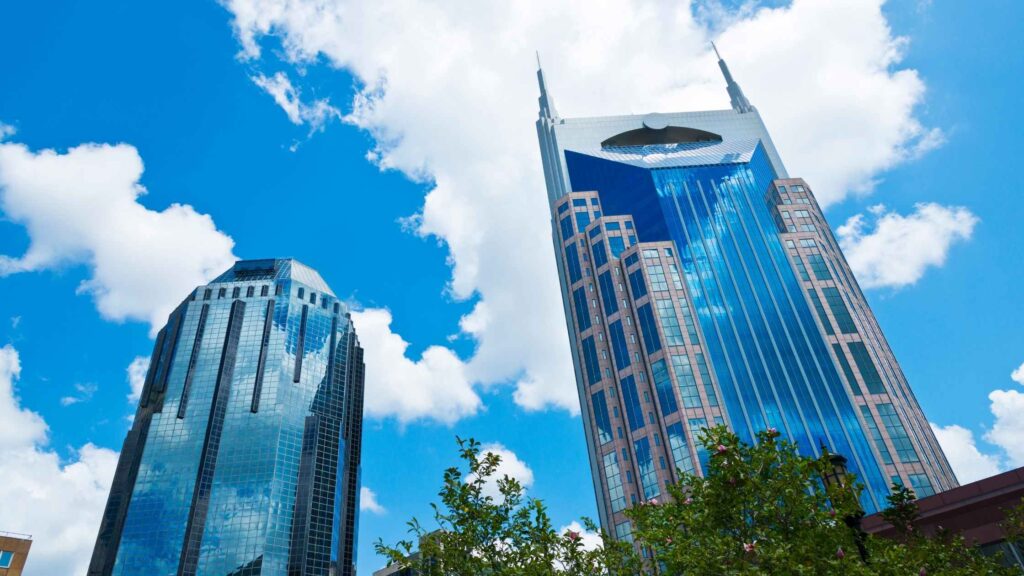 "Being able to tour and experience all of the stuff that comes from touring, and then being able to come back to Nashville, it's almost like therapy to be able to get into a session and talk about all of the things that I'm going through. It's so much more real to me." -Jacob Whitesides
"Southern women can say more with a cut of their eyes than a whole debate club's worth of speeches." – Allison Glock
"I had never heard much about Nashville before coming out here, and that's why it's so surprising because I'm the biggest enthusiast in the city of Nashville now. I'm looking for a place out here to live." – Garrett Hedlund
"Nashville is a lot like my hometown. You learn so quickly once someone hears something about you or sees something, everybody talks about it at dinner. They know your business, so people tend to be more private and not to throw themselves into everyone's faces." – Garrett Hedlund
"The enticing allure of Nashville is that there is always something new coming down the pike. Put this record on and you will hear footsteps." – Tom T.Hall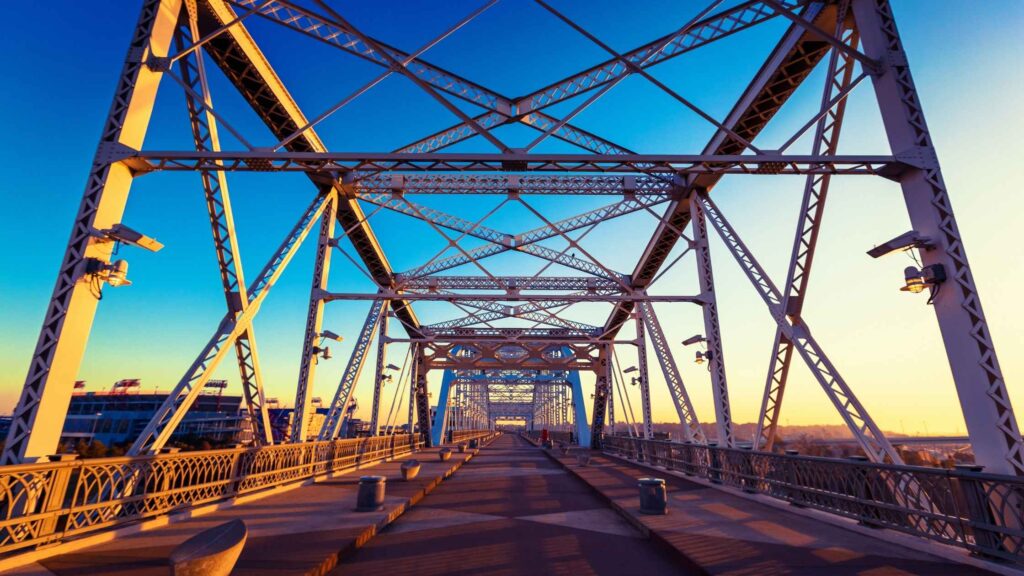 "For me, and this may not be everybody, but because I do love country music so much, there's such a feeling of home in Nashville, especially because it's such a small town. You bring up one song, everybody knows their mother and what their cell number is, and all of the stories." – Garrett Hedlund
"Nashville has become sort of this go-to writing city for every genre." -Maren Morris
"Storytelling and copulation are the two chief forms of amusement in the south. They are inexpensive and easy to procure." – Robert Penn Warren
"Coming to Nashville has been so motivating and inspirational. Just watching people live and breathe their music and create something that they can feel from start to finish." – Madi Diaz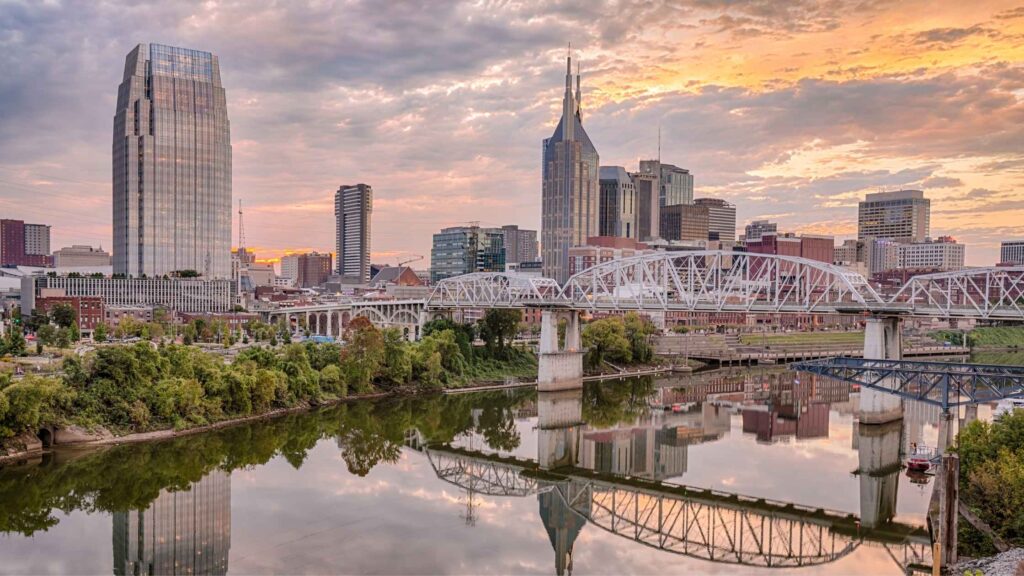 "All I knew when I moved to Nashville was that I wanted to make music in whatever shape and form I could." – Hunter Hayes
"I get a lot of my songwriting done while driving around Nashville – sometimes it comes to me that way." – Maren Morris
SHORT NASHVILLE QUOTES
"It's a holy city for music." – Hugh Laurie
"There's nothing a trip to Nashville can't solve."
"Nashville is calling me, and I must go."
"Made in Nashville, USA."
"Music gives a soul to the universe." – Plato
A native of Nashville
"Meet me down in Nashville."
"The soul of Nashville never dies."
"Nashville has always felt perfect." – Jack White
"I'm in a Southern state of mind."
"Chasing my dreams all the way to Nashville."
"I'd rather be in Nashville."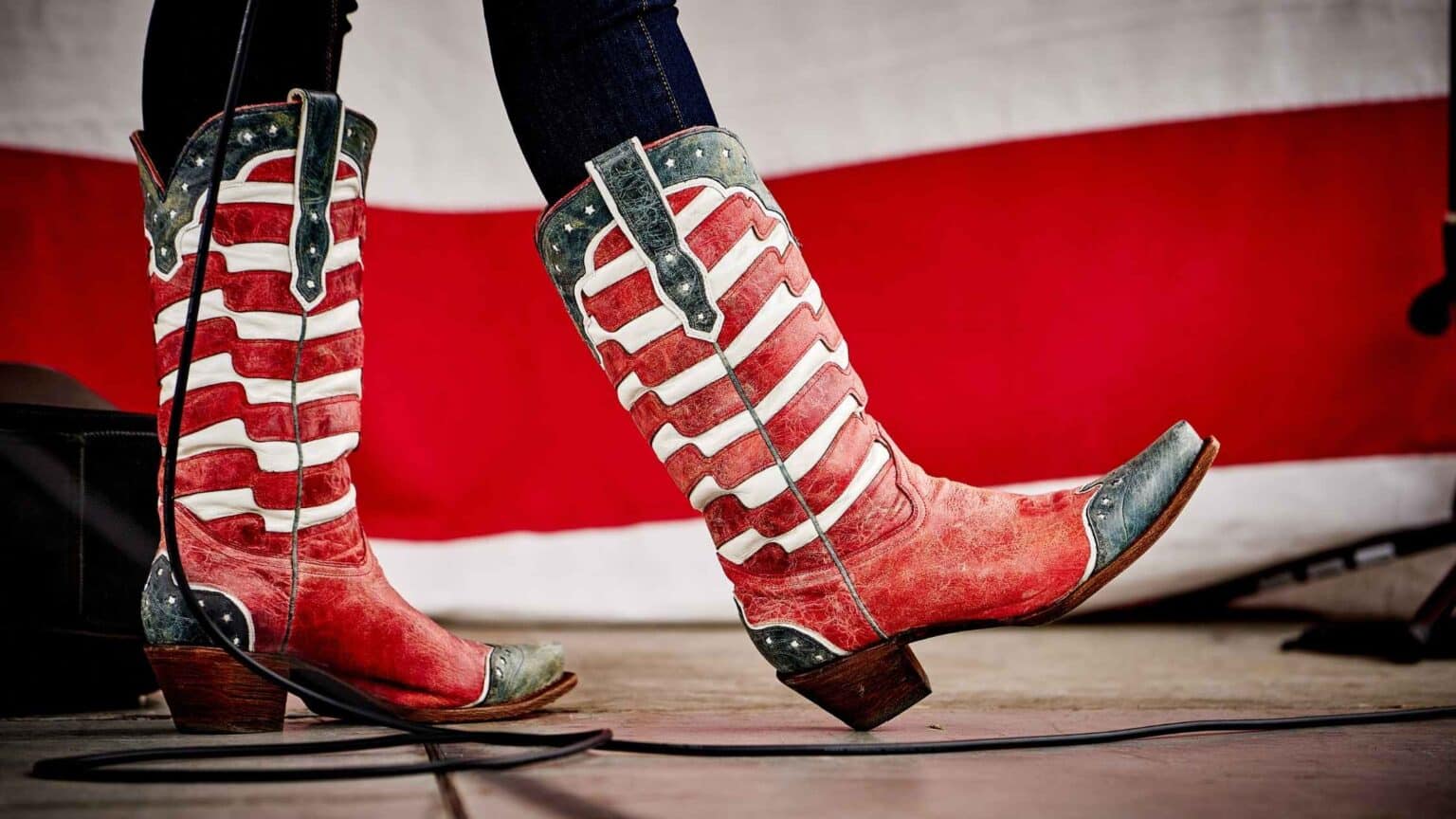 Bless your heart in Nashville."
Having a Nash bash.
"Nashville girls run the world."
"Keep calm and stay country."
"Here for the views and honky tonk bars."
Off to Nashville I go, to lose my mind and find my soul
Keep calm and go to Nashville.
"Nashville feels like a big little town to me." – Ricky Schroder
"Living the Nashville life."
"Country is a way of life."
NashVegas!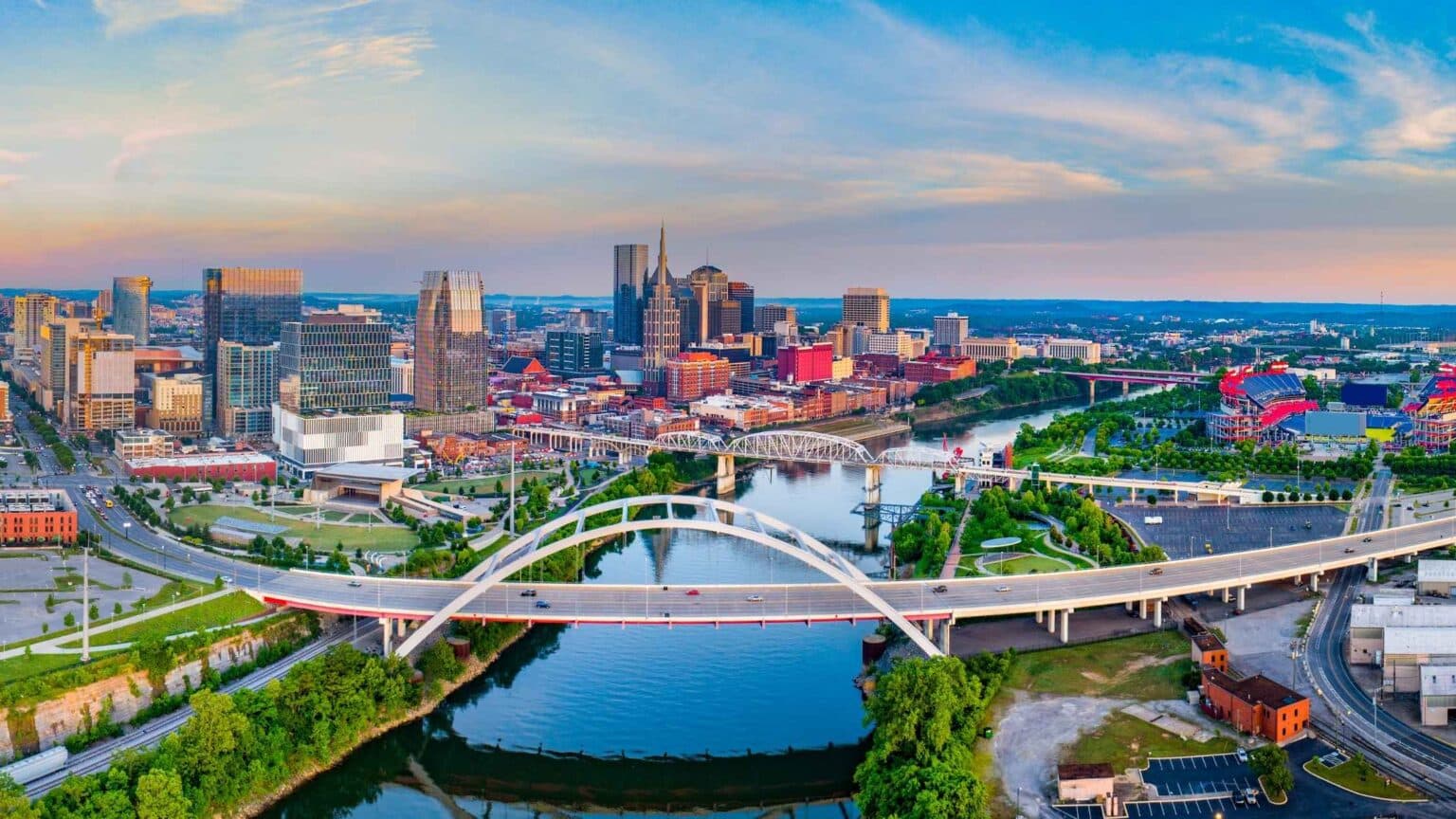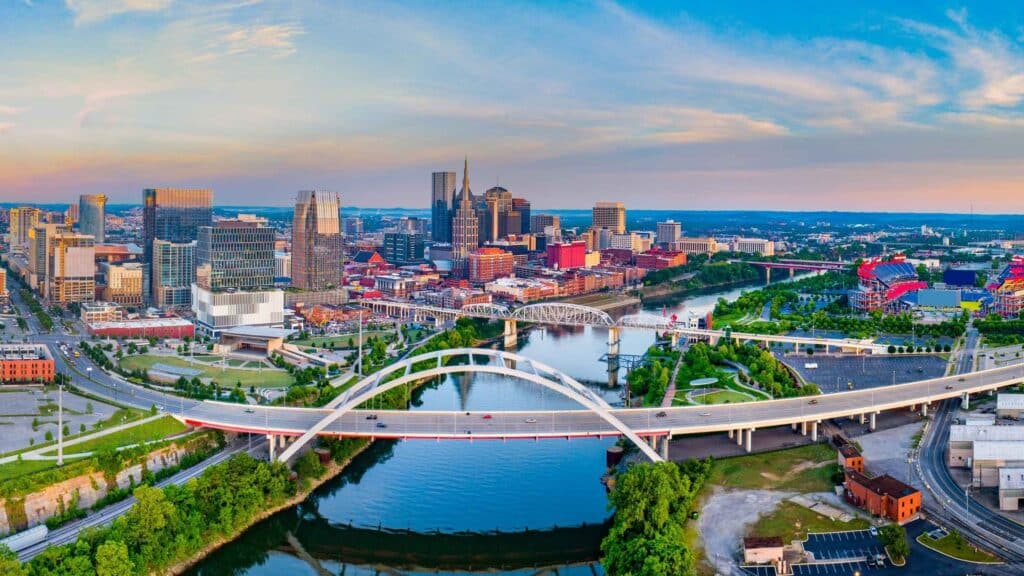 Welcome to the honky tonk
"I believe in Nashville."
Just a girl who loves Nashville
"Honky tonk central"
"You'll come down to Nashville, you hear?"
"City lights got nothin' on country nights."
MORE NASHVILLE CAPTIONS FOR INSTAGRAM
"Everybody now thinks that Nashville is the coolest city in America." – Dave Grohl
"Nashville may be famed for its country music, but this may well be the capital of rock and roll music in the USA."
People never forget two things: their first love and their first day in Nashville
"Music is life. That's why our hearts have beats." – Cecily Morgan
Take time to do what makes your soul happy
Money can't buy you happiness, but it can buy you a ticket to Nashville
"Welcome to the honky tonk."
It's a Nashville thing, you wouldn't understand.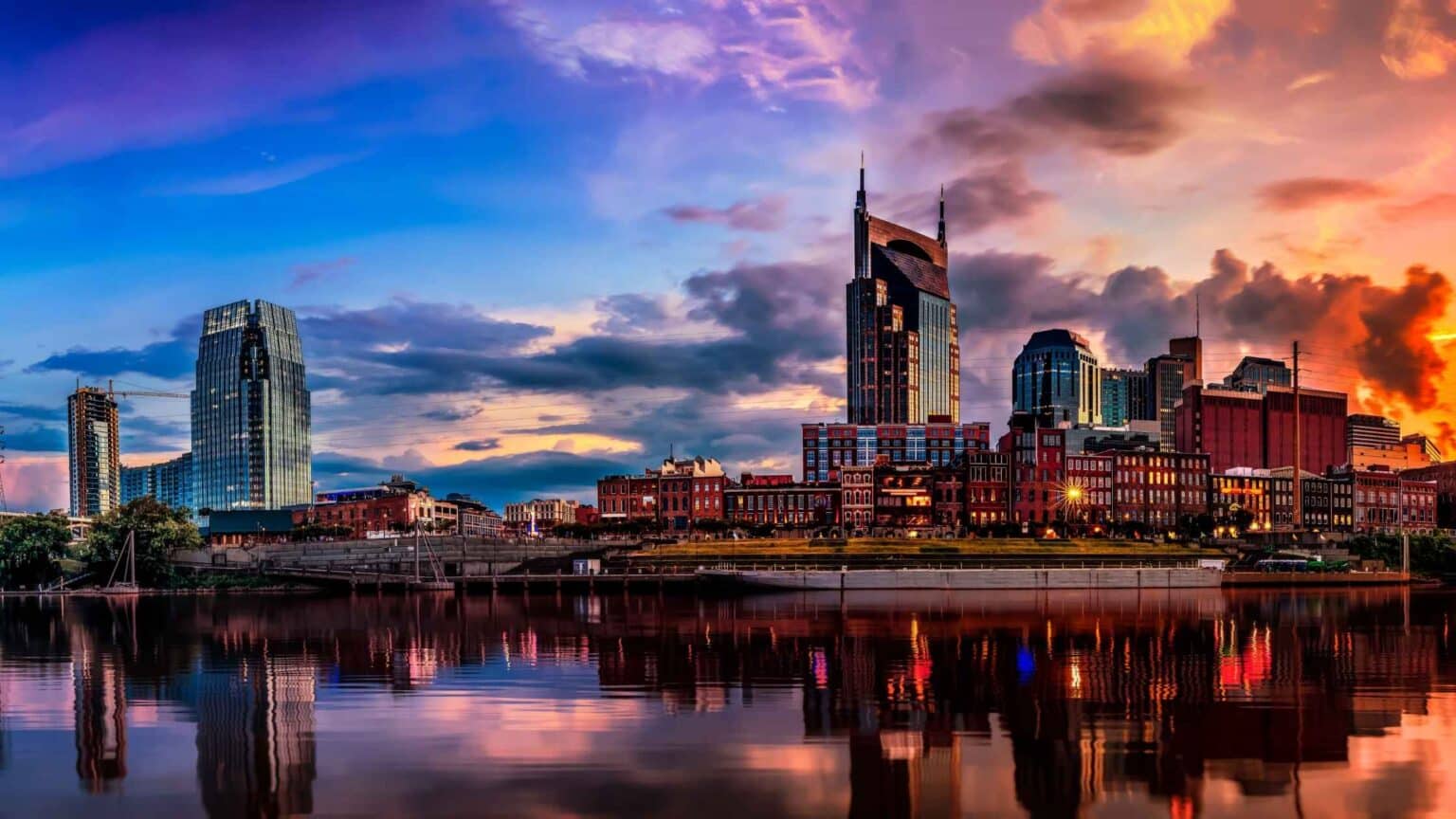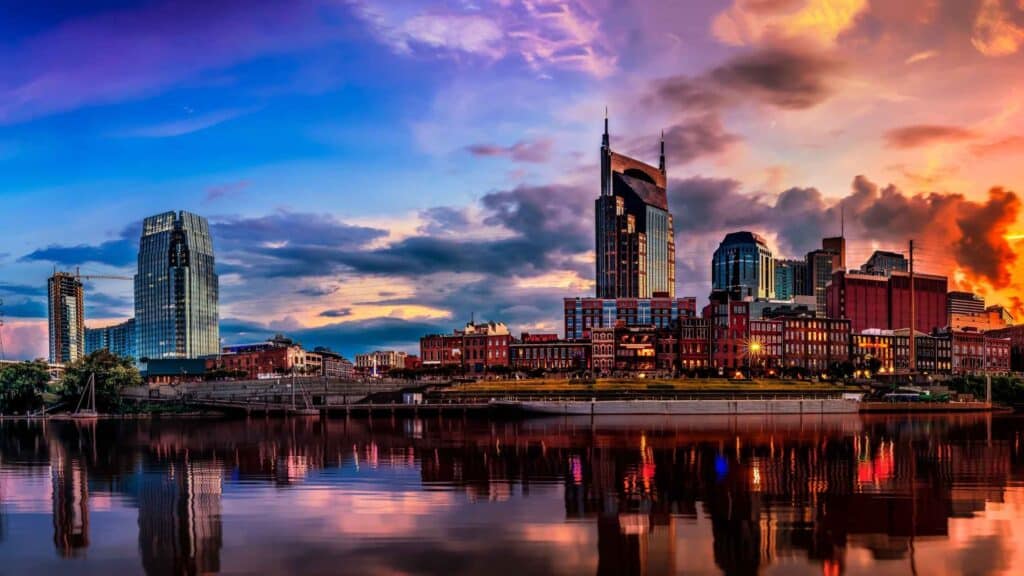 I'd rather be in Nashville
Dear Nashville, I will never get over you
"Cowboy boots, country roots, and Nashville nights."
Dear Nashville, you're my absolute favourite
I believe in Nashville.
"A letter just came from Nashville, my sweet baby say she's blue."
"Country music is three chords and the truth."
Nashville vibes and honky tonk nights.
I'm a Nashville man.
Nashville looks good on us.
"Thank you, Nashville for making me feel so alive."
The Nashville Way.
Once upon a time in Nashville
"Finding my country roots in Nashville."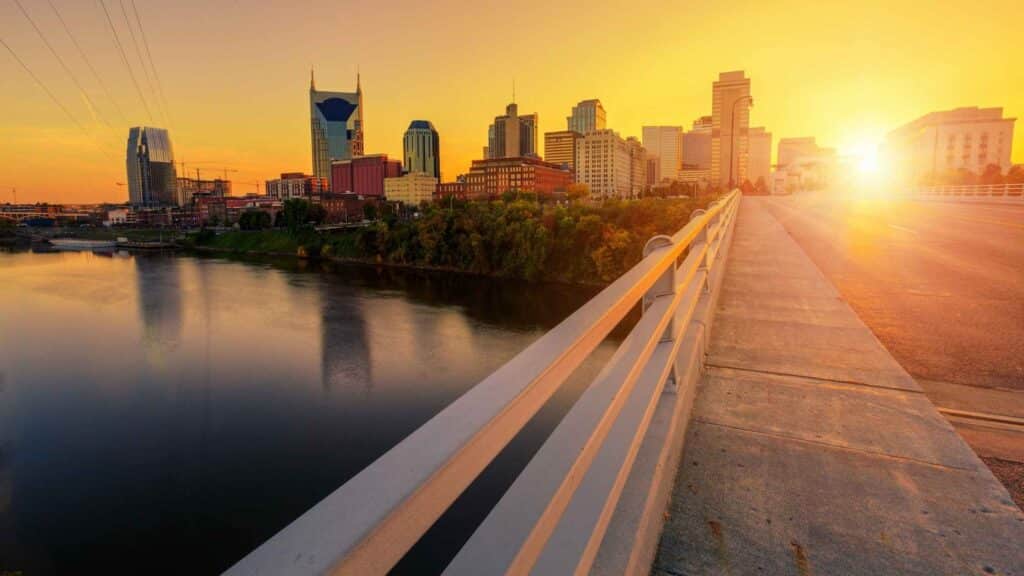 It's a Nashville thing, you wouldn't understand
Got my boots and my beer, what else could I need?
You can leave Nashville, but it will never leave you
Born and bred in Nashville.
"I choose Nashville."
FAMOUS QUOTES ABOUT NASHVILLE
Check out the list of the best Nashville quotes by celebreties.
"It's the warmest, loveliest community I've ever set foot in. For me, it's the perfect place to live. It's the best part of America." – Nicole Kidman
"Nashville is wicked. It's like a proper music community, but it's also quintessentially American. You bump into people there with cowboy hats that spit in jars and call you 'boy.' I just love that." – Ed Sheeran
"When I first came to Nashville, people hardly gave country music any respect. We lived in old cars and dirty hotels, and we ate when we could."
"I had no idea when I moved to Nashville people just were songwriters. I had no idea. So I guess I was selling myself as a singer when I first moved here. But then right after I first moved, I started writing a lot." – Ashley Monroe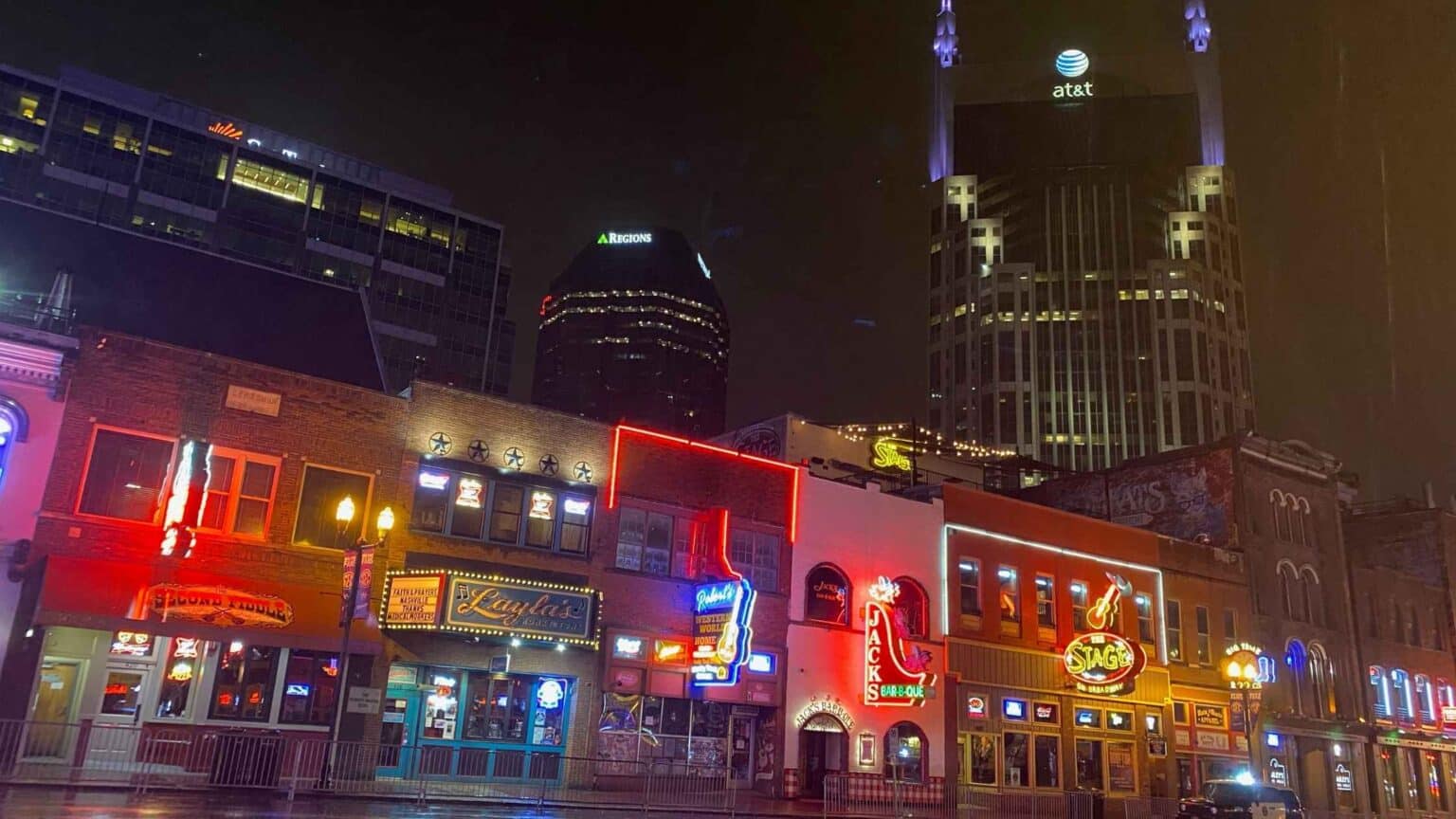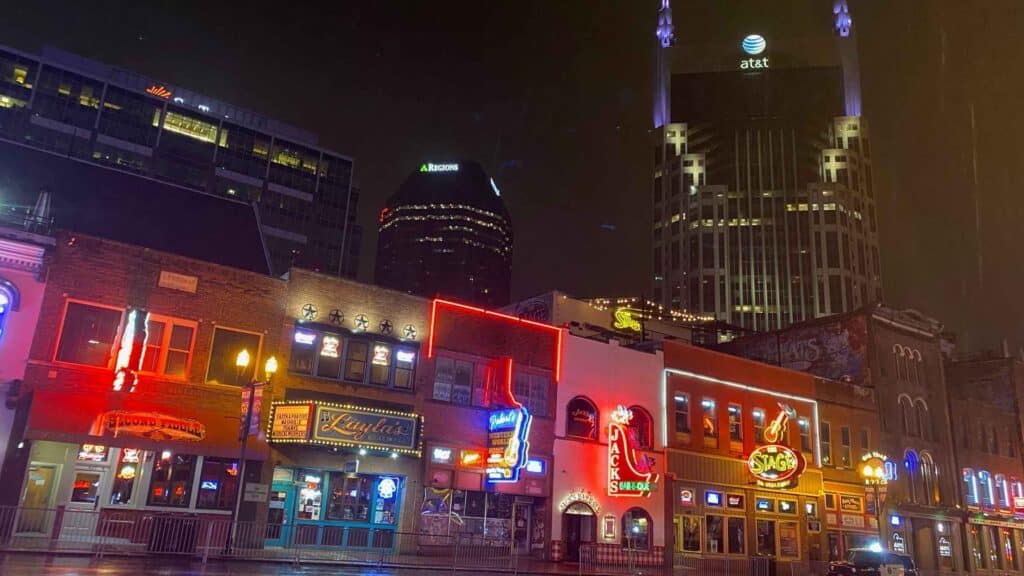 "One of the magical things about Nashville is just how many incredibly talented people are here and the way they support each other." – Callie Khouri
"From the moment I stepped foot in music city I have had a love affair with the people and burgeoning culinary scene." – Maneet Chauhan
"Nashville was totally different than I ever dreamed. I had only seen the music business on television and been to a couple of concerts. I had no clue." – Faith Hill
"I don't think third man records could exist in any other town that I know of in America. Anything smaller or larger than the size of Nashville, and also the music – the attention that's paid to music in that town is sort of the right kind. It's not too hipster and it's not too fake; it's something in the middle, which is really good ground for a place like third man records, that aims to be genre-less. It's great to be able to have that kind of access." – Jack White
"There are more women stars in Nashville all the time. They're proving they can do the job the same as a man." – Loretta Lynn
"Nashville is one of the greatest places for the best songwriters in the world. It's been fantastic to live there and to raise our family there. It's a great town." – Faith Hill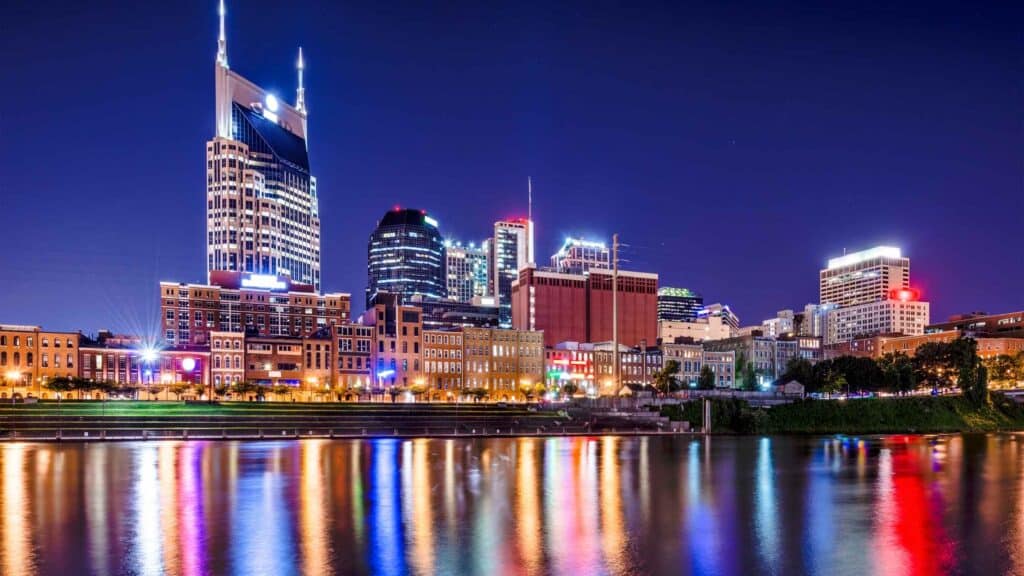 "I have a special place in my heart for Nashville because it saved my life back in the day." – Kris Kristofferson
NASHVILLE QUOTES ABOUT MUSIC AND COUNTRY CAPTIONS
"I admire this town a lot. They take care of their own. There's not a lot of places in the world, much less America, that does that. It's just a great place." – Justin Timberlake
"Let your dreams stay big, your worries stay small." – Rascal Flatts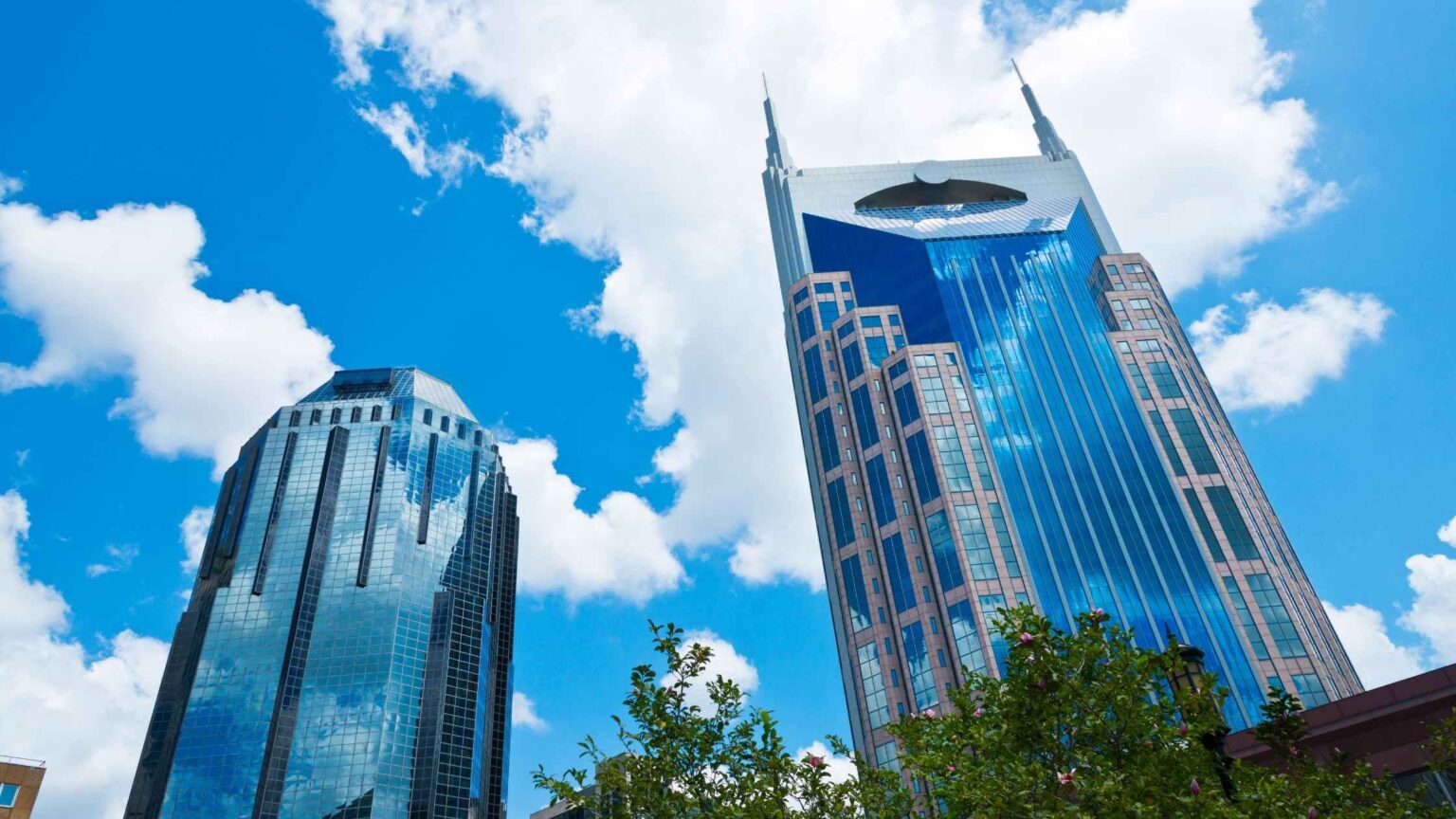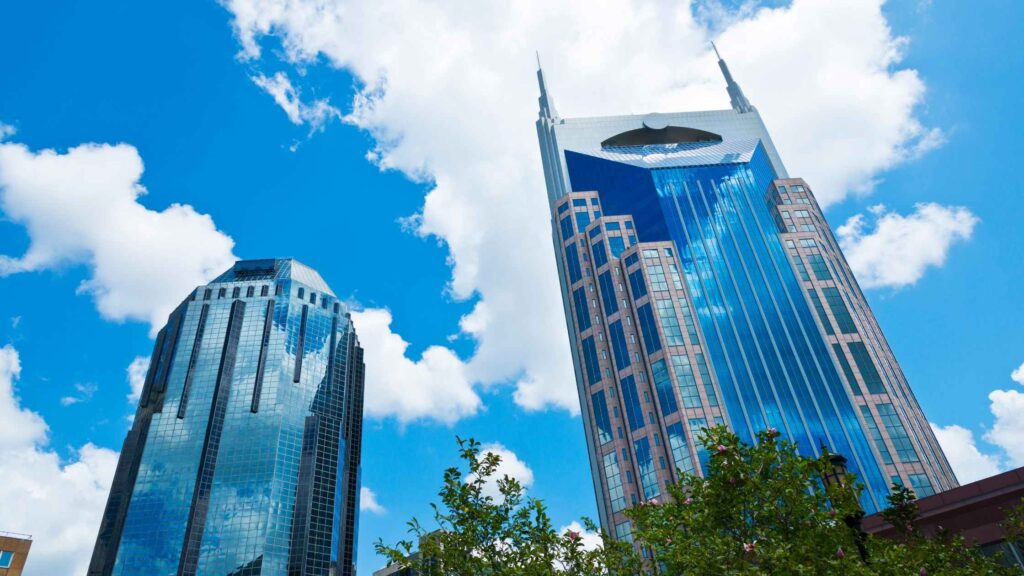 "I grew up listening to Hank Williams and Johnny Cash, so arriving in Nashville in the '60s was really exciting for me." – Kris Kristofferson
"I feel like Nashville has watched me grow up in front of them, which is cool, but it kind of sucks at the same time because you get pigeonholed, like, 'Oh, she's the girl with the long hair that wears fairy dresses.' That was me at one point because I was new and I was young. But we all grow up." – Raelynn
"I wanted to live in Nashville. I wanted to sing country." – Ronnie Milsap
"I think it took me a while to convince Nashville that what I do is genuine my heart's in the right place, and I love country music." – Keith Urban
"I visited Minnie Pearl's home down in Nashville, and I liked it so much I asked the same man to help fix up my place." – Jim Nabors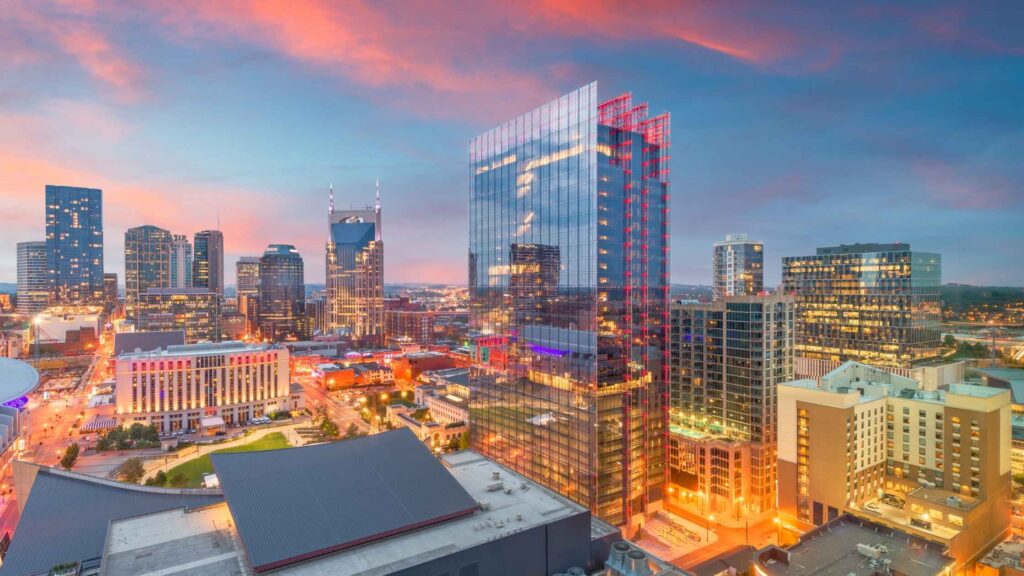 "I want to go to Nashville and get cracking on this album." – Scotty McCreery
"I wanted to get better at writing, so I knew I needed to move to Nashville." – Cole Swindell
TOP TRAVEL TIPS & RESOURCES
Below is the list of the travel resources you can use to organize your travel – from flights to insurance and everything. These are the resources I use myself, which is why I recommend you for a hassle-free travel planning experience and fantastic trips.
Booking Flights
: To score flight deals, search on
Jet Radar
, Kiwi,
or
12go.Asia
(for Asia planning). Book and fly mid-week, taking red-eyes flights or those in the early mornings for better deals and lower prices. Avoid check-in bags on a budget airline.
Booking Trains:
The best websites for booking trains anywhere in Europe are
Rail Europe
and
TrainLine
. Both are easy to manage online and track your journeys.
Booking Cars:
For the best prices and easy handling of renting a car for road trips and day trips, I'd recommend
Discover Cars
or
Rental Cars,
available throughout the world.
Accommodations:
I typically use
HotelsCombined
or
Booking.com
to book hotels. There are special getaway deals with amazing discounts(over 50%!) for this year on Booking.com, and you can find them
here
.
I use
Hostelworld
and
Agoda
to book hostels as the deposit is low, easy change/cancellation is available and reviews are excellent on both. Depending on the destination, I love staying in
VRBOs/homestays
.
Travel Insurance:
No matter whether it is a short trip or longer trips abroad, I strongly recommend buying travel insurance for international trips. I recommend either
World Nomads
or
SafetyWing
for international travel insurance.
Tours:
Being a solo traveler, one of the best ways to optimize my time, budget, and super importantly, meet amazing people from all over the world is by joining tours, especially food tours, walking tours, day trips, culture, and history tours.
You will get a local's perspective, the best opportunities to experience places and people closely. I book using
GetYourGuide
,
Klook
,
Viator,
and
Voyagin.