There is no doubt that there are stunning hidden gems in Spain, given the country's massive size and incredible wonders.
Among the top most visited countries in the world, most travelers flock to the nation to fall in love with Barcelona's bars, Sagrada Familia, Seville's Tapas and Flamingo dances, the gorgeous castles in Alhambra and the splendid coast off Marbella.
Whether it is pretty seaside towns and cute villages or the most beautiful Spanish cities, travelers are drawn to the country again and again.
But it is not all about the countless beaches, castles, and fortress because there are tons of lesser-known hidden gems in Spain.
Despite having often been to Spain, I often discover something new, whether a seaside village or a remote Spanish town.
So in this post, I have curated the best offbeat places to visit in Spain to help you go beyond the famous destinations and landmarks, especially if you prefer quiet hamlets over the more prominent, crowded cities.
WHAT IS THE BEST TIME TO EXPLORE THE HIDDEN GEMS IN SPAIN?
As with the rest of Europe, summer is the most popular time to travel to Spain. But these months are also the most expensive and heavily crowded.
If you want to experience Spain without having to shell out a lot of money, it is best to plan your Spain itinerary during the shoulder months of spring and fall.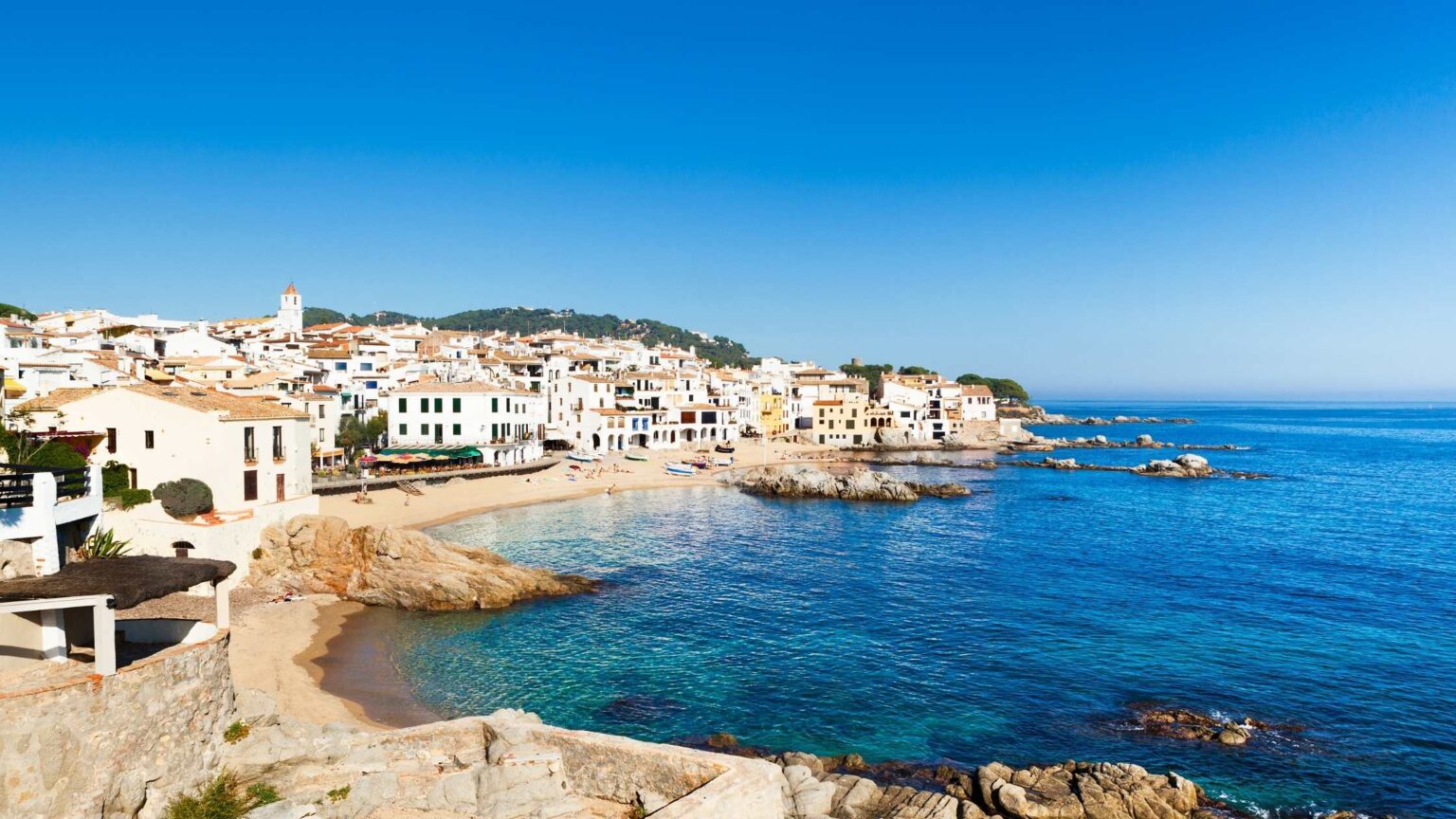 Thanks to its location around the Mediterranean, winter is one of the best seasons to be in Spain if you want to avoid the snow and freezing temperatures experienced in other parts of Europe.
But note that tours and accommodation gets booked very quickly around Christmas and New Year's Eve, so it is best to avoid these weeks.
HOW TO GET AROUND TO CHECKING OUT SPAIN HIDDEN GEMS?
Road trips are very popular in Spain thanks to the gorgeous roads and stunning views along the way, whether it is the post-card perfect fishing villages, white-washed towns, or the turquoise ocean views from rugged cliffs.
You can choose to discover specific regions or parts of Spain or plan a loop along the coast or the major cities, like these Spain road trip ideas.
If you want to take your trip to a new adventure level, I highly recommend hiring a campervan or a motorhome to explore the hidden gems in Spain.
Companies like Goboony offer high-quality motorhomes and camper vans for hire. Not only do they provide easy booking options, but they also have excellent support to help you enjoy your trip with no hassles.
BEAUTIFUL HIDDEN GEMS IN SPAIN – COASTAL TOWNS AND VILLAGES
PENISCOLA
If you are looking for a beautiful village, Peniscola is one of your best hidden gems in Spain.
This gorgeous coastal town, just about 3 hours away from Barcelona, located in Valencia, is everything you can dream of when you think of a Spanish seaside holiday. Peniscola is home to stunning beaches, many beautiful castles, and rich history.
Explore the ancient medieval walled town exuding a typical Mediterranean charm on the Orange Blossom Coast in Peniscola.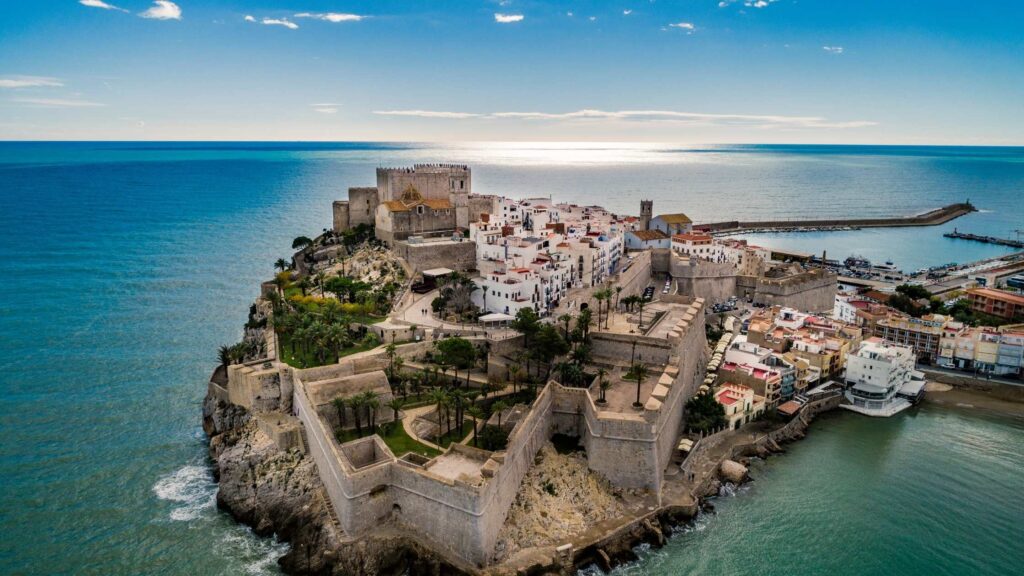 Also, if you are a Game of Thrones fan, you will notice that the walled city is one of the filming locations.
Take a tour of the pretty Luna castle, constructed in the late 13th century, packed with rich history and details of medieval architecture.
Check out its maritime history and the town's past in the museums. Taste the unique delicacies overlooking splendid views in many of its excellent restaurants and bars.
You will love your time at Peniscola as a distinct Spain hidden gem.
HOW TO REACH PENISCOLA?
You can book a flight to Barcelona and hire a car to arrive at Peniscola, which will take another three hours. If you are already in Spain, you can easily rent a cab to Peniscola from most cities and towns.
WHERE TO STAY IN PENISCOLA?
If you are looking for stunning sea-facing properties, I recommend Hotel Muva Beach, Duna Hotel Boutique, and RH Don Carlos & Spa.
If you want to stay within the town centre, Hotel Boutique Barra Alta is your best choice. Check details here.
If you want to get away from the crowds and prefer a comfortable resort with a pool, Luz de Azahar Bed and Breakfast is an excellent pick. Check here.
CUDILLERO
One of the stunning hidden gems in Spain that may soon be off this list is Cudillero, located in the lush Asturias region.
It resembles Italy's Cinque Terre and is also one of the surprises in being one of the most charming, remote fishing villages in Spain.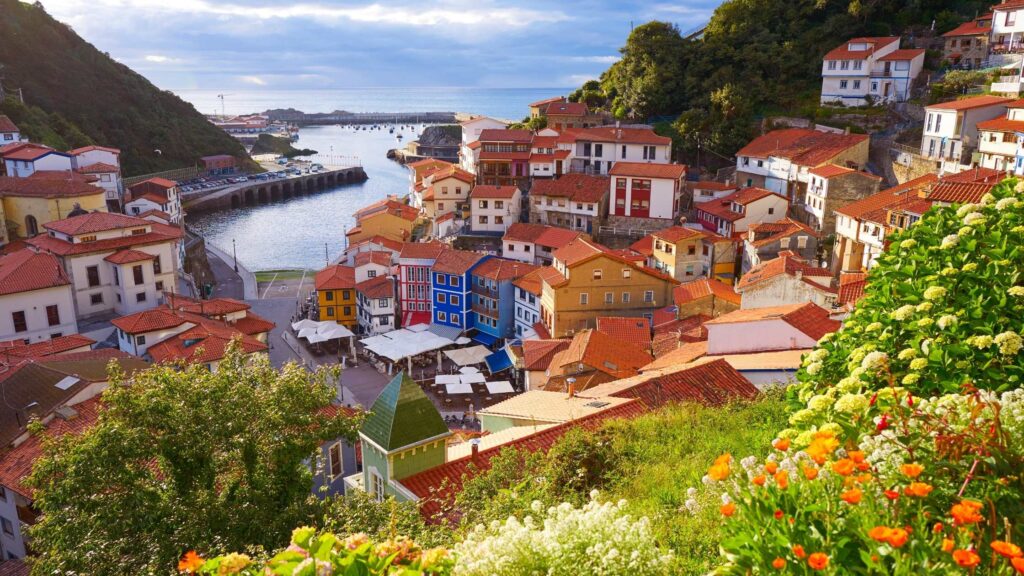 As you make your way to the angler's homes, you will be treated to a maze of streets lined with brightly coloured houses.
Cudillero, tucked between steep hills and sandy coves, also boasts dramatic cliffs and golden sand beaches ideal for enjoying splendid ocean views and idling away on the shores.
Many beaches will have few or no visitors so you can expect utterly secluded beach days in this Spanish paradise village.
As the clock strikes 5 PM in the evening, watch the vibrant fishing boats leave for fishing.
There are tons of Instagram photo spots for you to visit, from the historical Cudillero Lighthouse Cabo Vidio to La Garita, the beautiful grassy hillside viewpoint overlooking the port & a small lighthouse.
I highly recommend taking a stroll up to this lighthouse for spectacular views.
Stop at Quinta de Selgas, a 19th-century palace known for its unique blend of Italian and French architecture.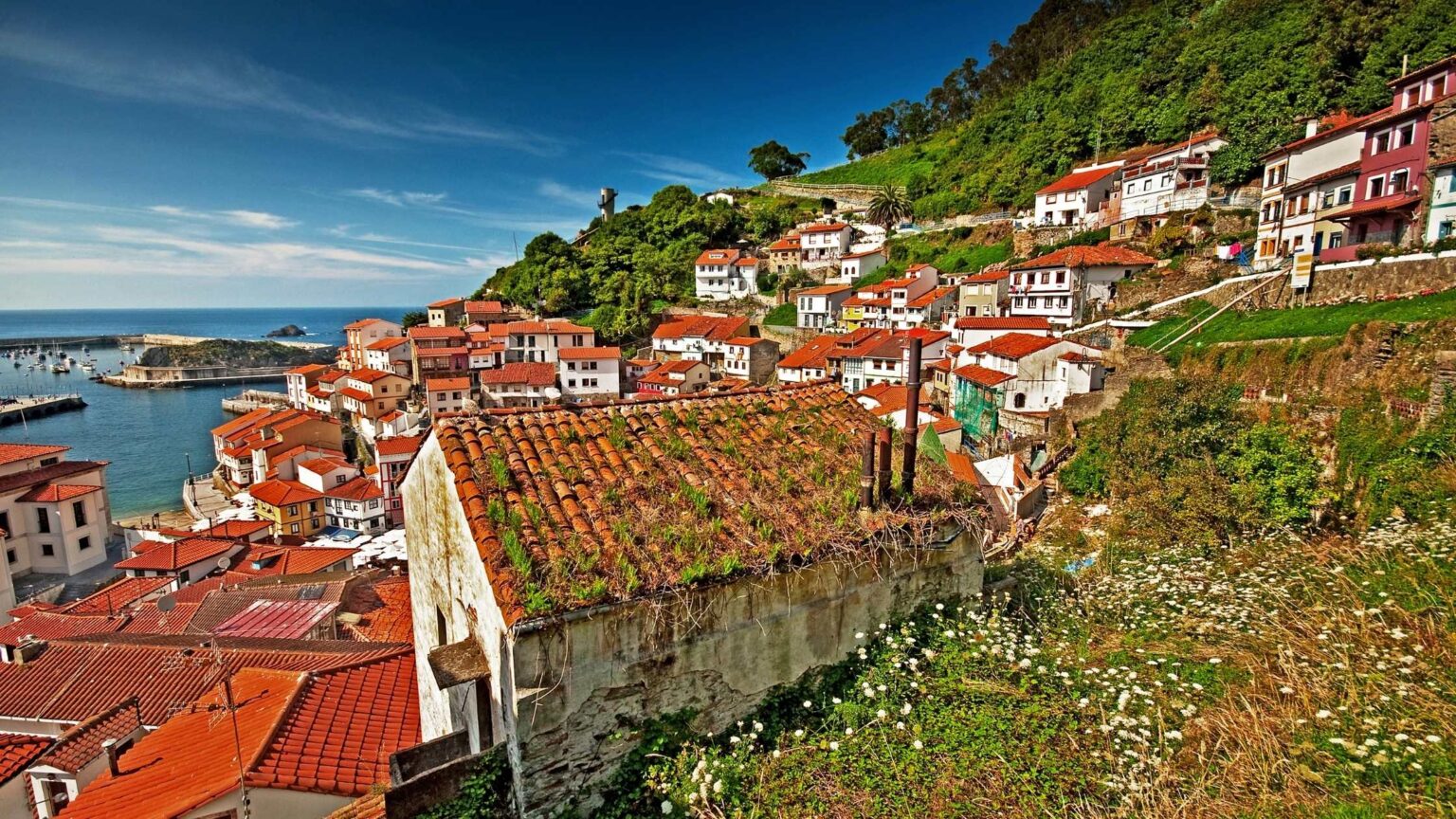 Drive to Playa del Silencio, one of the beautiful beaches in Asturia.
What beats these is the delicious cuisines, especially seafood that you can enjoy at the fabulous restaurants that also offer gorgeous panoramic ocean views.
Whether you plan a lunch or a relaxing evening for sunset views or dinner at the seafront-facing square, you will have a fantastic time at this vibrant downtown.
HOW TO REACH CUDILLERO?
If you wish to fly, Asturias Airport or San Sebastian are the nearest airports. From here, it is a fifteen-minutes drive to reach Cudillero.
Renting a car is the best way to reach Cudillero as many travelers plan a road trip in this region.
WHERE TO STAY IN CUDILLERO?
La Casona de Pío, located very close to the coast is a beautiful property with excellent amenities. Check details here.
If you prefer a fabulous heritage manor, you will love Casona de La Paca. Check more details here.
For people traveling with kids, I recommend La Melosa Cottage, featuring multiple bedrooms apartments.
CIES ISLAND
One of the best hidden gems in Spain is located in the northwest part of the country.
Islas Cies or Cies Island, located in Pontevedra Galicia, is one of the most remote islands in Spain accessed by a ferry ride from Vigo city or Cangas.
Cies Islands comprise Monteagudo, San Martino, and the Lighthouse Island, with Rodas Beach connecting the last two.
If you plan a road trip in North Spain or visit cities like Bilbao or Santander, I recommend adding a day trip to these fabulous islands.
Sunbathing, secluded beach days, bird watching, camping, star gazing and hiking are some of the amazing activities you can enjoy on these Islands home to crystal blue water, and forested mountains.
Rodas beach is the most popular choice if you want to enjoy the sea for yourself. You can also enjoy diving here and witness the abundant marine life.
Did you know? The islands also have a rich history dating back to the bronze age and the Romans later on, the ruins providing glimpses of these times.
CALELLA DE PALAFRUGELL
If you are visiting Barcelona and plan to explore the Costa Brava region, I highly recommend adding Calella De Palafrugell, one of the most beautiful villages to your list of hidden gems in Spain.
This little village, located in the Girona Province, boasts of whitewashed houses adorning the cobbled streets.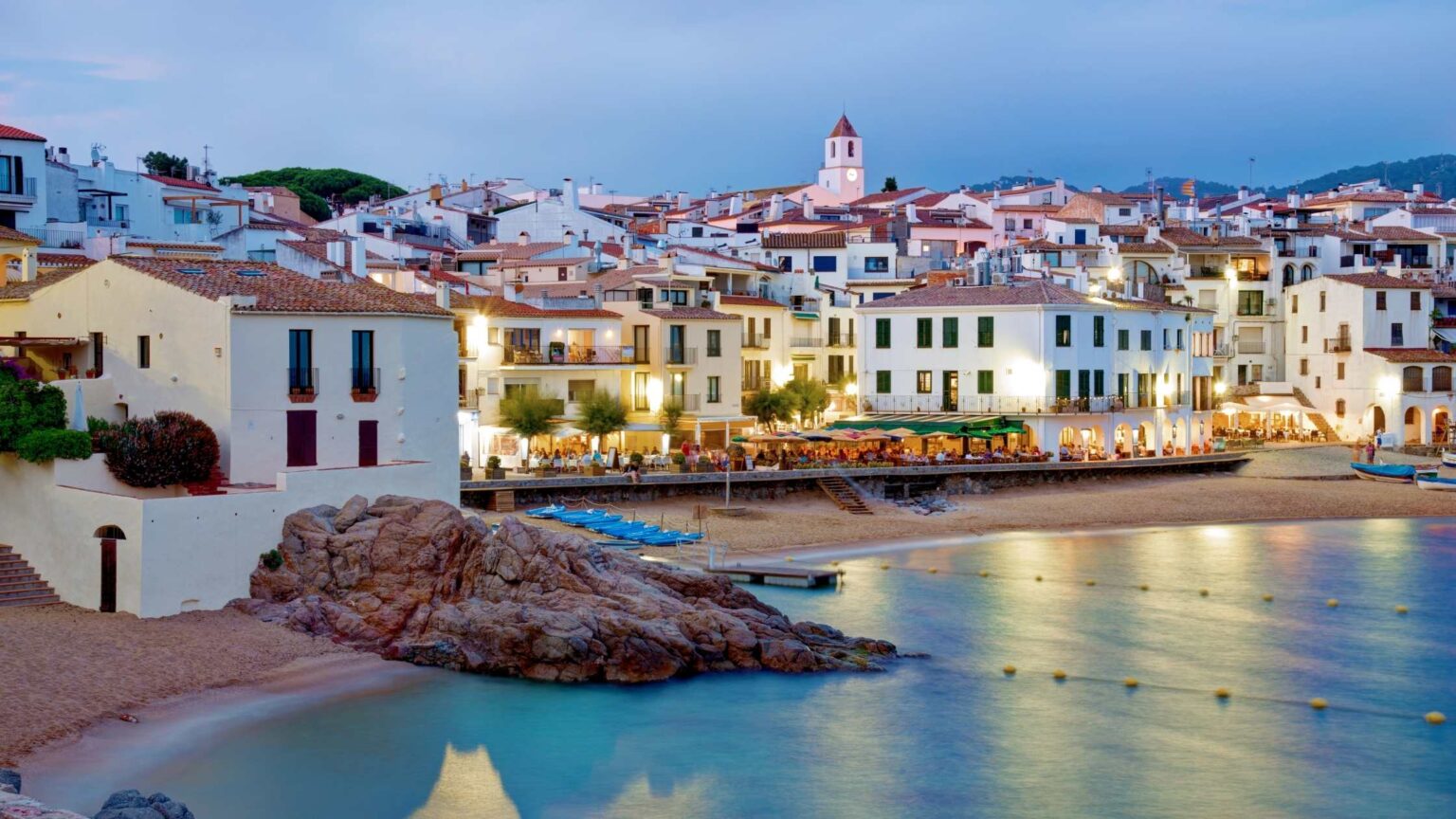 Walk past these to arrive at the seaside, where you will be swooned by the wooden fishing boats lining the harbour.
Take boat trips to the many gorgeous coves and bays home to sandy beaches. Do not miss relaxing at the nearest Port Bo and En Calau located south of the town centre.
WHERE TO STAY?
Hotel Sant Roc, located just a few minutes away from the beach is the most popular choice. You will also witness stunning ocean views from your rooms. Check more here.
MORE HIDDEN GEMS IN SPAIN
ARCOS DE LA FRONTERA
One of the beautiful hidden gems in Spain is Arcos De La Frontera, a village perched dramatically upon a spectacular 200-meter-high rocky limestone cliff.
Although it is the sherry capital of the south, this pretty Moorish white town overlooking the Guadalete River is one of the secret places to visit in Spain.
This town, built as a frontier stronghold during the time of warring Muslims and Christians in Spain, features both forms of architecture.
The whitewashed village is home to a labyrinth of cobbled streets lined with rich medieval past, cute cafes, boutiques and more. It is ideal for a day trip from Seville or Cadiz, but it is off the beaten path yet.
I recommend spending a night or two in Arcos De La Frontera to plan a hike up to its majestic castle and enjoy the beautiful views from above.
At the old town square, get a tour of the Town Hall, check out the iconic Minor Basilica of Santa Maria de la Asuncion, a national monument and a blend of Gothic and Neoclassical with Baroque style.
Take a stroll through the narrow streets, sit down at a bar for a drink, and people watch here. You can then head to the Guadalete River for splendid views of Arcos de la Frontera from below.
The Balcón de Arcos is a famous spot for one of the best views, and so is the Abades Viewpoint at the other end of the village.
HOW TO REACH ARCOS DE LA FRONTERA?
The best way to reach Arcos de la Frontera is by renting a car. You can reach Arcos de la Frontera by a 45-minute drive from Cadiz, or about 1.5 hours drive from Seville.
CERDANYA
If you are looking for great mountains dotted with forests and flourishing valleys, Cerdanya, a region of the Pyrenees in Catalonia spanning France and Spain, is your perfect fit.
Home to one of the enormous alpine valleys in Europe, Cerdanya is one of Spain's most beautiful hidden gems for nature lovers.
Cerdanya is one of the best secret places to visit in Spain, offering the most fantastic mix of the Mediterranean and the Alpine region.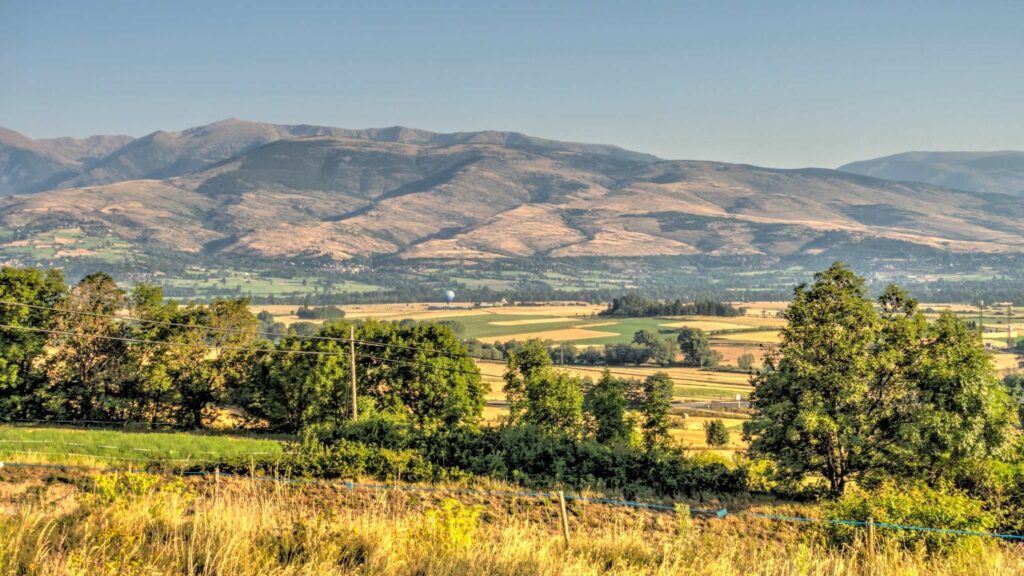 You can base yourself in Puigcerdà, the region's town. From here, you can plan hiking, mountain biking, and picnics in the summer.
During the winter, it becomes a snow paradise attracting skiers and families to hit the mountains resorts in La Molina and Masella.
The Cadi-Moixero Natural Park is the main attraction of this region, known for its rich flora, wildlife, and unique fauna. The reserve attracts thousands of outdoor adventure seekers for hiking, biking, running, and camping.
HOW TO REACH?
The best way to reach Cerdanya is by renting a car.
Mas Mallol is a cute property offering three-bedroom apartments, ideal for couples and people with kids. Check here.
Hauzify I Racó de Puigcerdà is the best option for families as they offer spacious apartments. Check here.
If you want to experience a Spanish country house, I recommend the pretty Cal Marrufès. Find more here.
CAZORLA
Look no further if you are thinking of a dreamy Spanish village. Located within Sierra de Cazorla, a UNESCO biosphere reserve and the country's most significant protected natural space, Cazorla is one of the stunning hidden gems in Spain, surrounded by olive groves, rolling hills, and a rugged mountain backdrop in Andalucía in the southern part.
This post-card-perfect town is known for its many beautiful castles, cobbled streets lined with medieval buildings, and hiking trails leading to stunning views.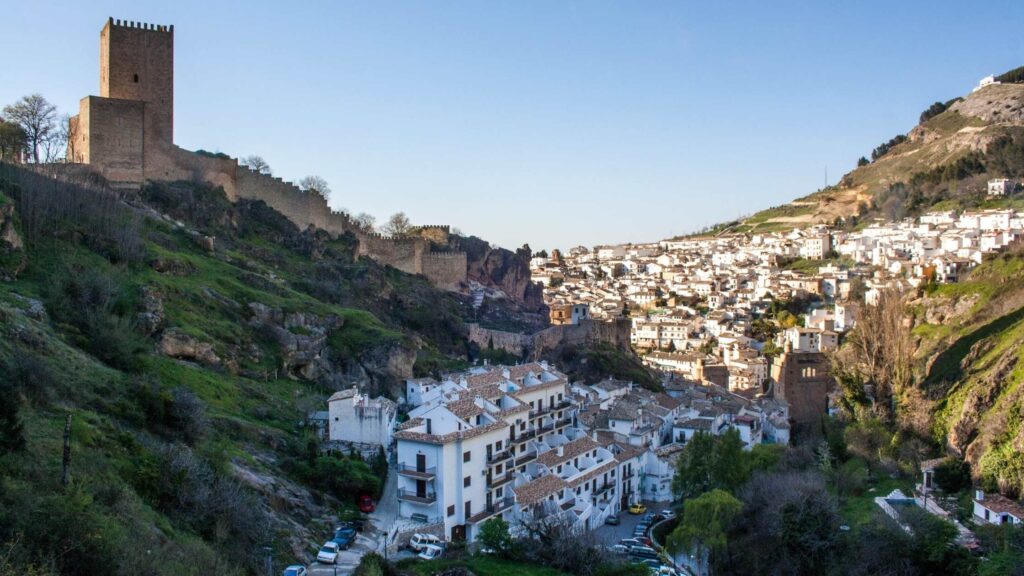 The whitewashed village is the base for people wanting to enjoy countryside vacations or indulge in outdoor activities.
Check out the Town Hall, Plaza de Santa María and Las Cadenas Palace, the ruins of the old church, Iglesia de Santa Maria and the watchtower.
Explore the main fortress, Castillo de la Yedra, located at the top of the village. Also known as the Ivy Castle, it houses the Upper Guadalquivir Museum of Arts and Popular Customs.
Take the free tour of the castle, and do not miss capturing the beautiful views from above.
From there, hike further up to the ruins of another castle Castillo de las Cinco Esquinas atop a mountain overlooking the village.
There are many hiking routes of all difficulty levels from Cazorla. Among the popular ways is the trail Hike Rio Cerezuelo, leading to a gorgeous waterfall and passing through a river near the village.
Cazorla is next to Las Villas National Park, the largest protected area in Spain, so you can extend your stay to hike the trails and enjoy camping or birdwatching here.
HOW TO REACH CAZORLA?
The easiest way to get to Cazorla is by car. There are a few buses and trains until Granada or Jaen, but you will need to rent a car once arriving at either of these places.
ALBARRACIN
One of the pretty hidden gems in Spain is about three hours away from Madrid, located amidst the rocky landscapes on the edge of the Guadalaviar river in the Province of Teruel.
Albarracin is one of the pretty colourful villages in Spain known for its cobbled streets home to pastel-coloured buildings, amazing architecture, and history.
Did you know? Albarracín has been voted as one of the most beautiful small towns in Spain many times, which is no surprise given the pretty scenes, and the medieval old town that takes you back in time.
You can check out the town on a day trip if you are short on time, but I recommend spending a night or two to experience a laid-back town.
Walk through the cobbled streets, and check out its popular landmarks, including Casa de la Julianeta, Casa de la Calle Azagra, Plaza Mayor, the Cathedral of El Salvador, and Torre Del Andador, which are the heritage buildings in the town.
You can enjoy beautiful views of the town and the surrounding landscapes from many viewpoints in the town.
WHERE TO STAY?
Casa de Santiago, a beautiful country house set in the historic town of Albarracín, is a short walk from the main square and features beautiful town views. Check details here.
Posada del Rodeno is a great choice for couples, while Hotel Albarrán is an excellent option if you prefer hotels.
ALCALA DEL JUCAR
Nestling on a rocky slope that overlooks the Jucar River, Alcalá del Júcar is truly one of the most beautiful hidden gems in Spain.
The Roman bridge that you need to cross welcomes you to this stunning town, home to fairytale castles, fortresses, and blissful panoramic views.
Check out the old town dominated by the beautiful 12th-century castle, passing through the winding streets, also lined with cute bars, cafes, restaurants and white buildings.
MAP OF THE HIDDEN GEMS IN SPAIN