Not planning a trip works most of the time for me, and in Chiang Mai, I got even luckier! Because I happened to witness Chiang Night Sunday Market, also popular as Chiang Mai Sunday market or Chiang Mai night market that happens on the walking street in Chiang Mai. Chiang Mai had a lot in store for me when I happened to land there on an idyllic Sunday morning after boarding a bus overnight from Bangkok. Chiang Mai had already charmed me with its brisk air, with
Chiang Mai had a lot in store for me when I happened to land there on an idyllic Sunday morning after boarding a bus overnight from Bangkok. Chiang Mai had already charmed me with its brisk air, with travelers, especially the backpackers, bustling in the city. The day got better when I got to know that Chiang Mai Sunday Market would be happening! So the Sunday's are super unique in Chiang Mai, for the city looks more vibrant, lively and packed – the key attraction being the famous Sunday Market and the Walking Street.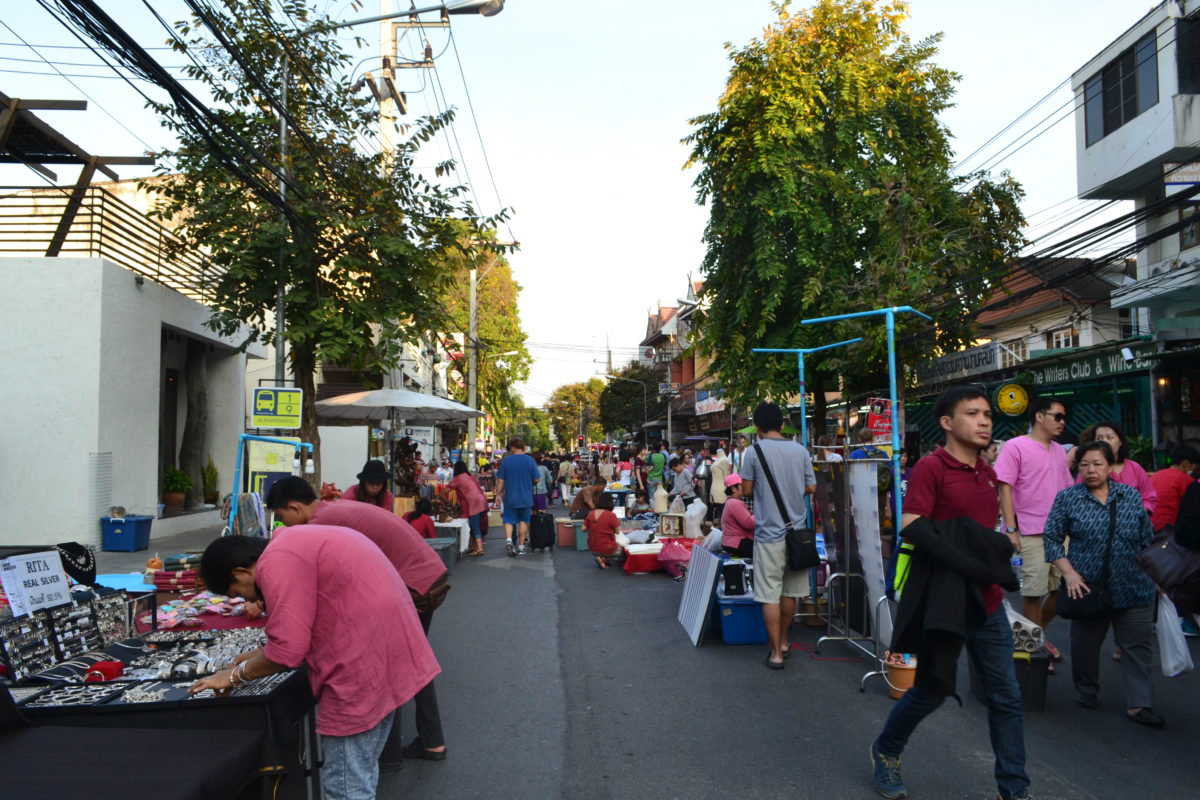 People begin to set up their 'shops' on the Rachadamnoen Road, in the bylanes as early as 4 PM and the streets start to draw crowds. In this photo essay, I'll take you to Sunday Market in Chiang Mai and the Sunday Walking street Chiang Mai through my pictures!
Recommended read: 15 Ultimate Things to do in Pattaya with kids
A Walk Through Chiang Mai Sunday Market
Chiang Mai Souvenirs
If you are looking for shopping in Chiang Mai, then tSundayday walking market is the place to go!
For the Shopaholics, there is more than you can probably handle because you would be spoilt for choices and too many things are pretty cheap and too many things look adorable! Like these stuff which is cool looking, unique and CHEAP! So, a lot of things are up on the street for souvenirs and gifts.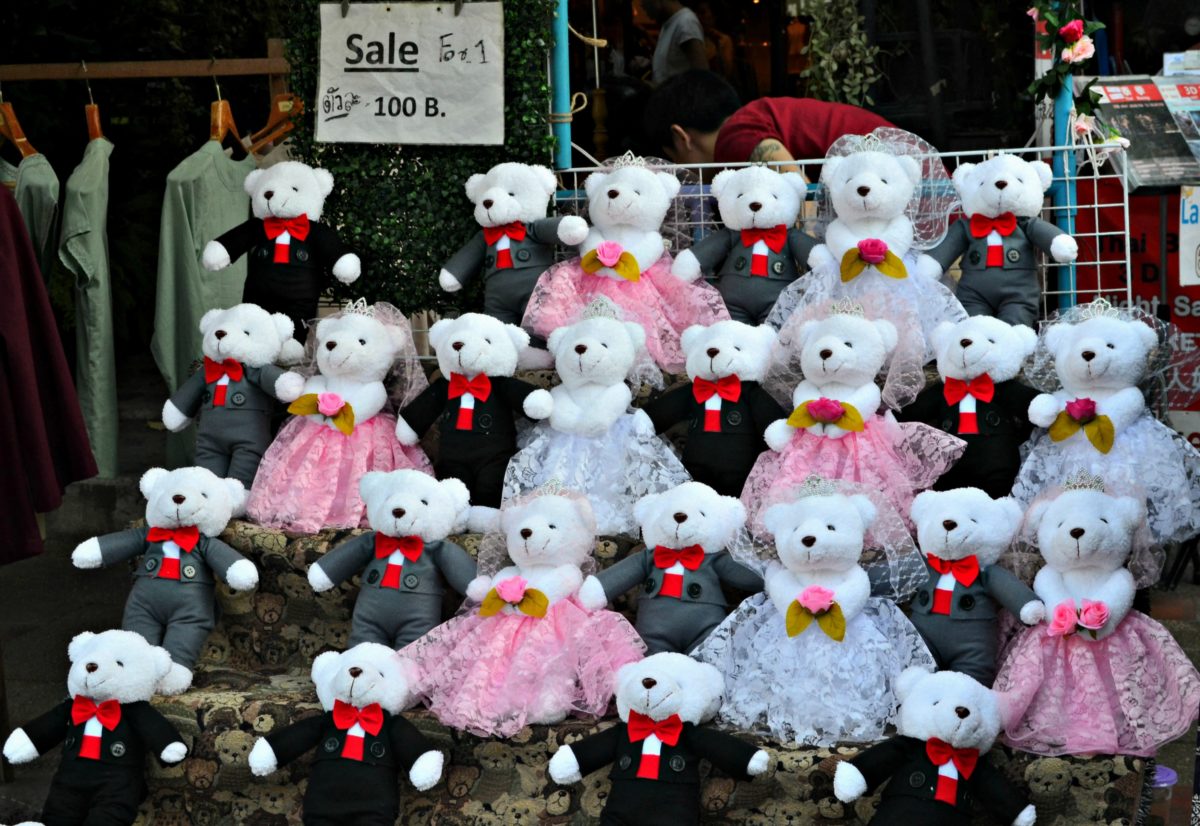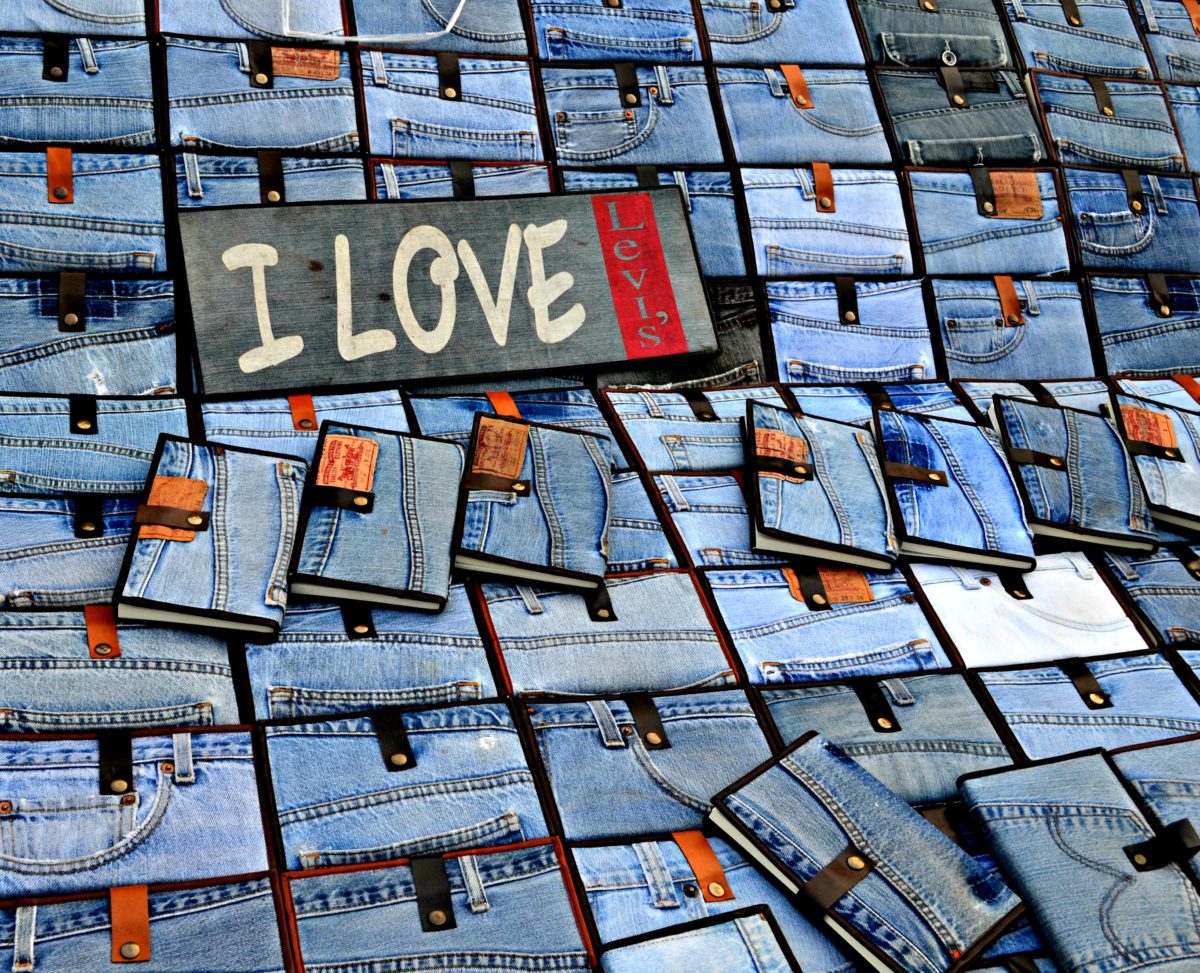 There are so many things to look at, admire or glance at – some of they are really funny too!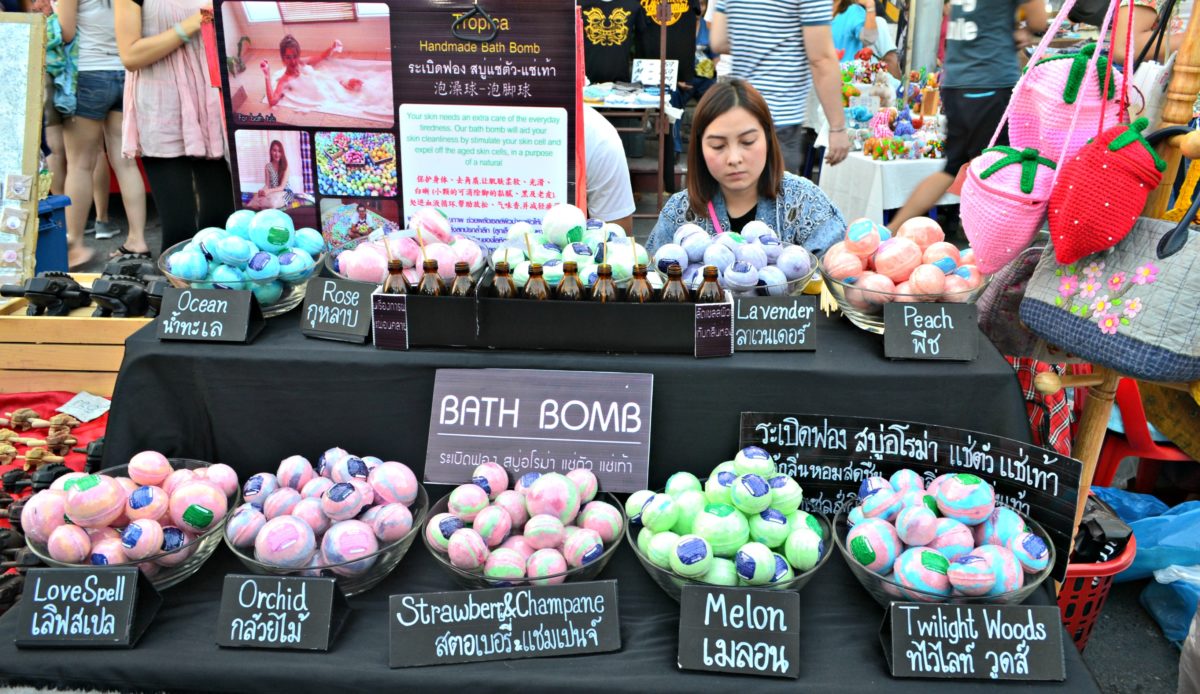 Once you start exploring the street, you'll notice that most of the things are hand made, creations of skilled artists and creative minds. And some of the small things are fascinating and attracting, so much that even a non-shopaholic would end up buying – maybe sometimes just to respect the artist's creativity! These are some of the little things I found. Aren't they so colourful?
Recommended read: Chiang Rai – The Little Known Scenic City of Thailand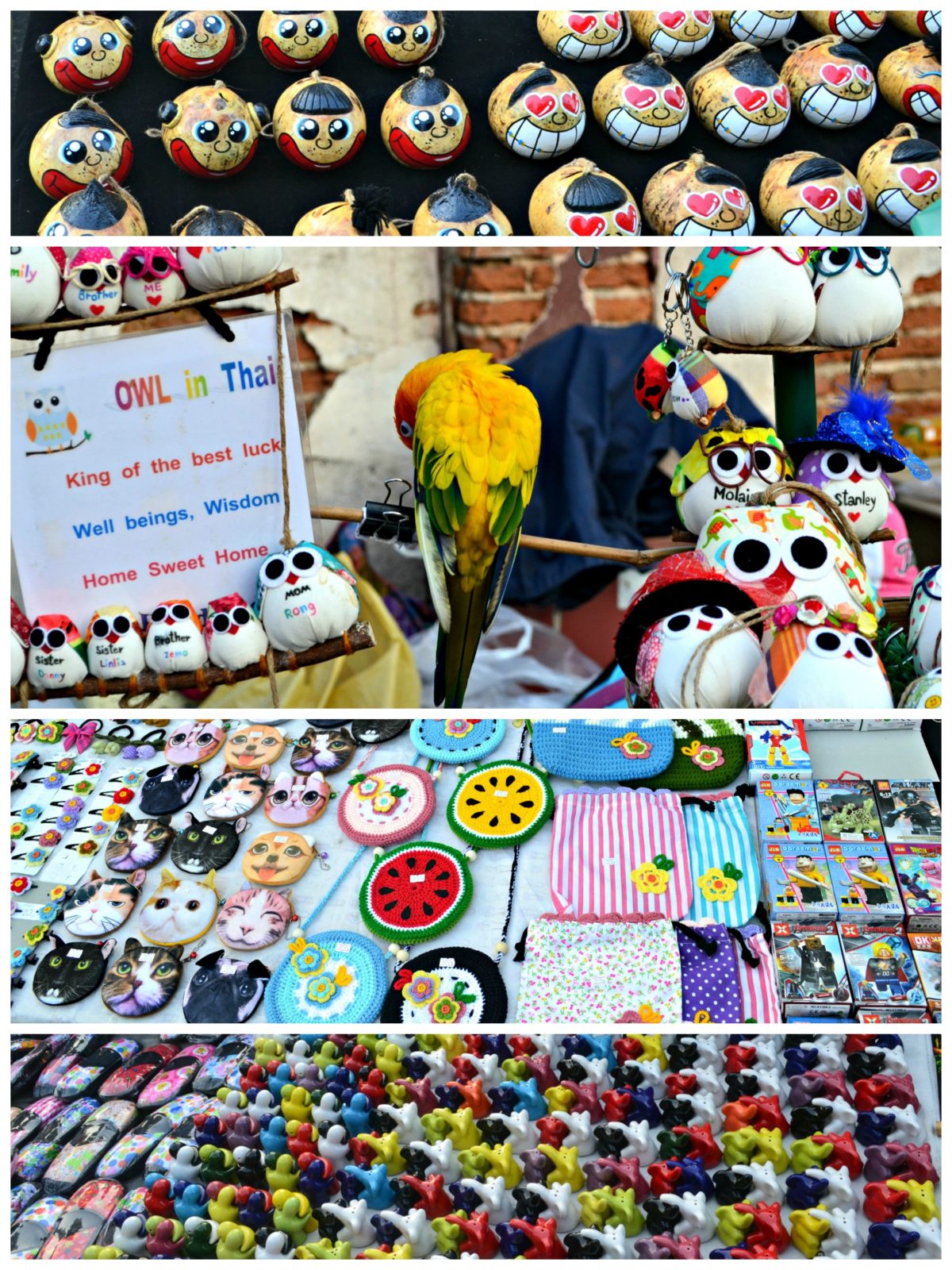 Incredible Chiang Mai Paintings
As I walked past, reminiscing the arts, the sun had started to bid goodbye for the day. Passing through these beautiful paintings and their creators who were working relentlessly, I remembered a quote made by the legendary artist, Picasso –
"There are painters who transform the sun to a yellow spot, but there are others who, with the help of their art and their intelligence, transform a yellow spot into the sun."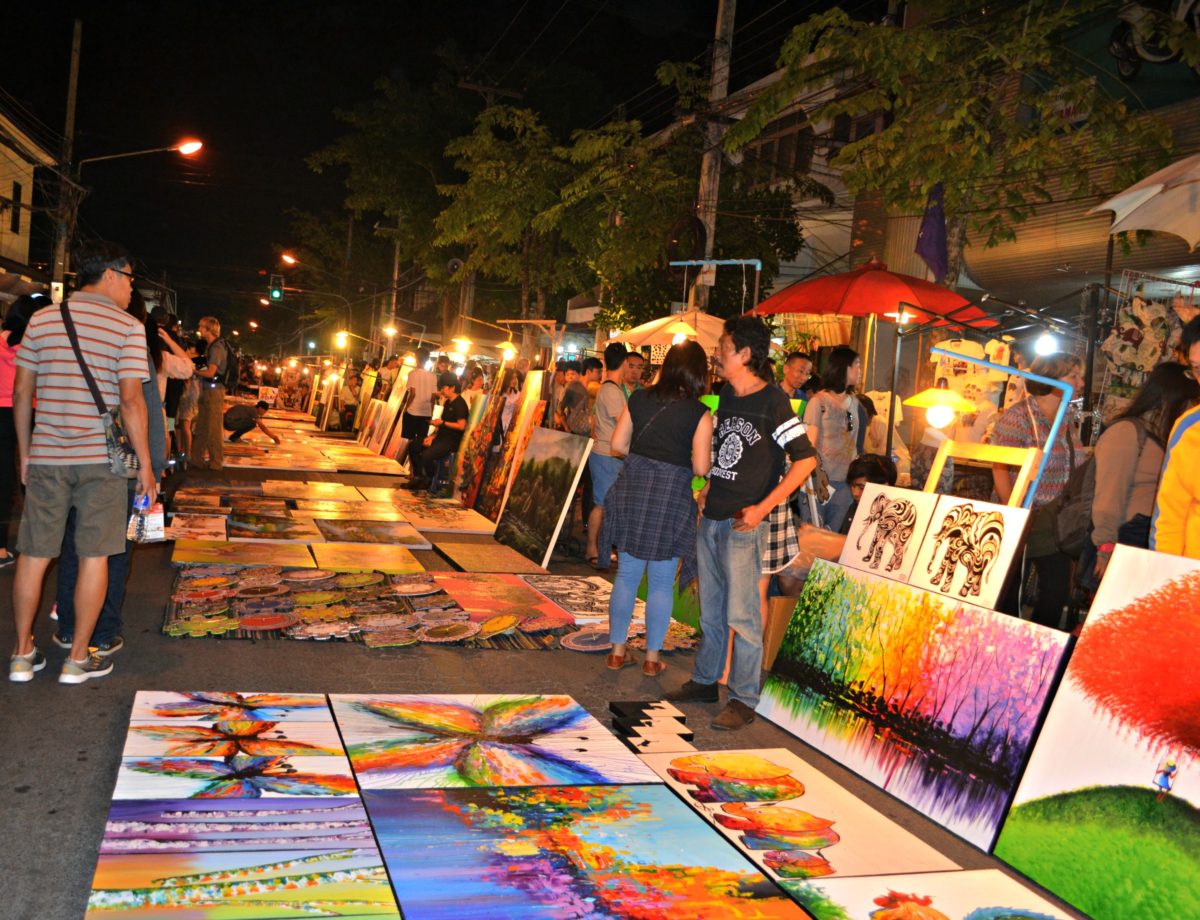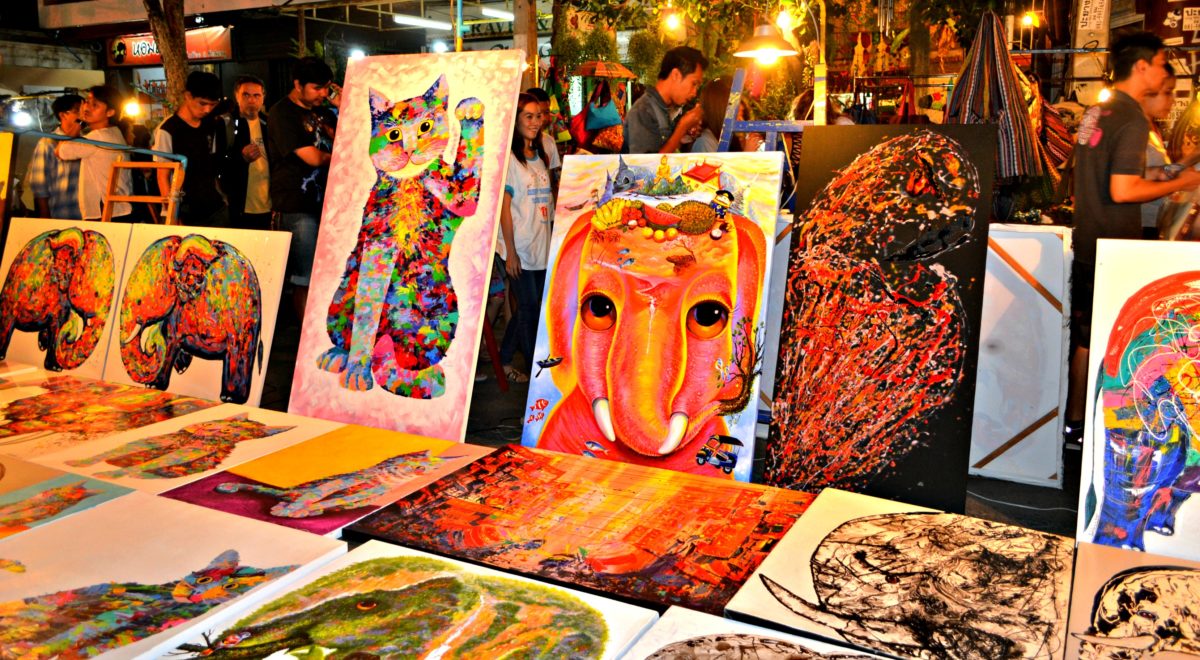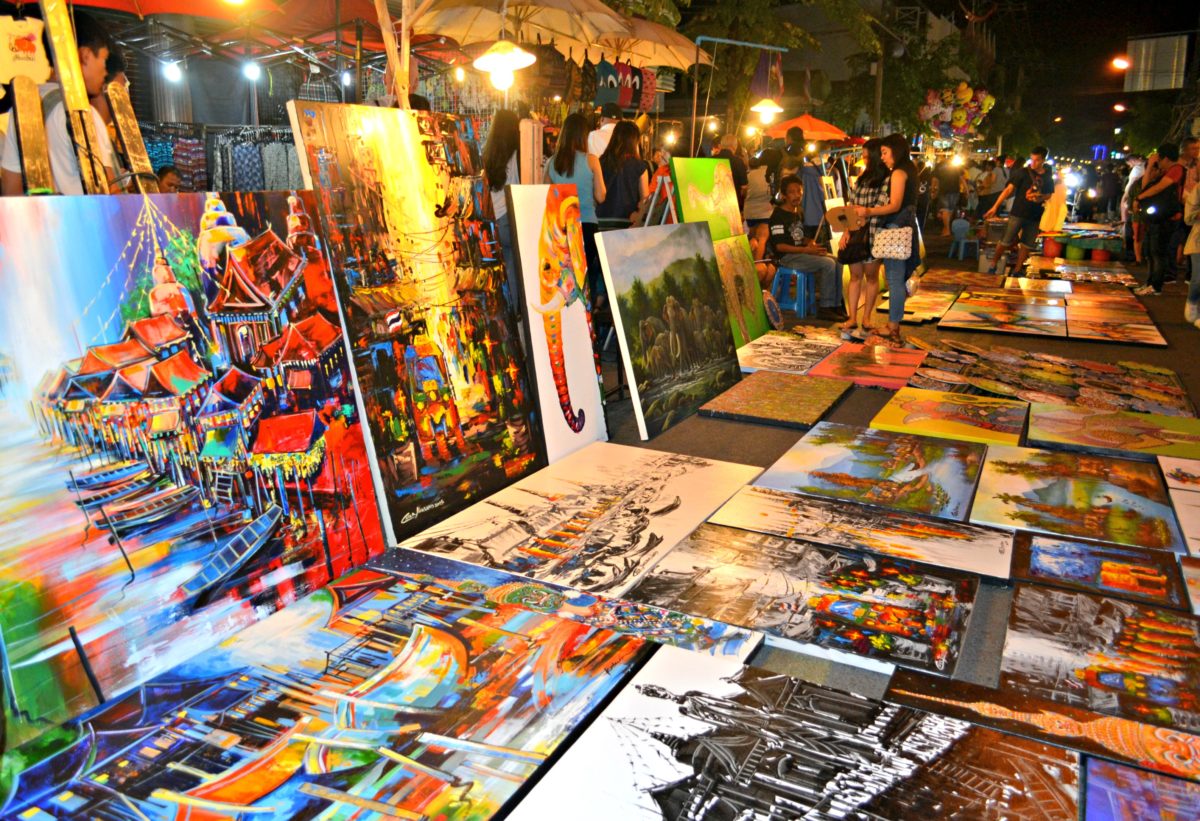 Each of the painting was brilliant, and the intricate details were reflecting the skilful strokes of brush made by the artist.
Delectable Street Food
Chiang Mai Sunday Market and Walking Street are not just for the art lovers, but it's a delightful place for the foodies as well. Well, not much of choices for the vegetarian folks except Pad Thai noodles, which is quite good, but plenty to try for the rest.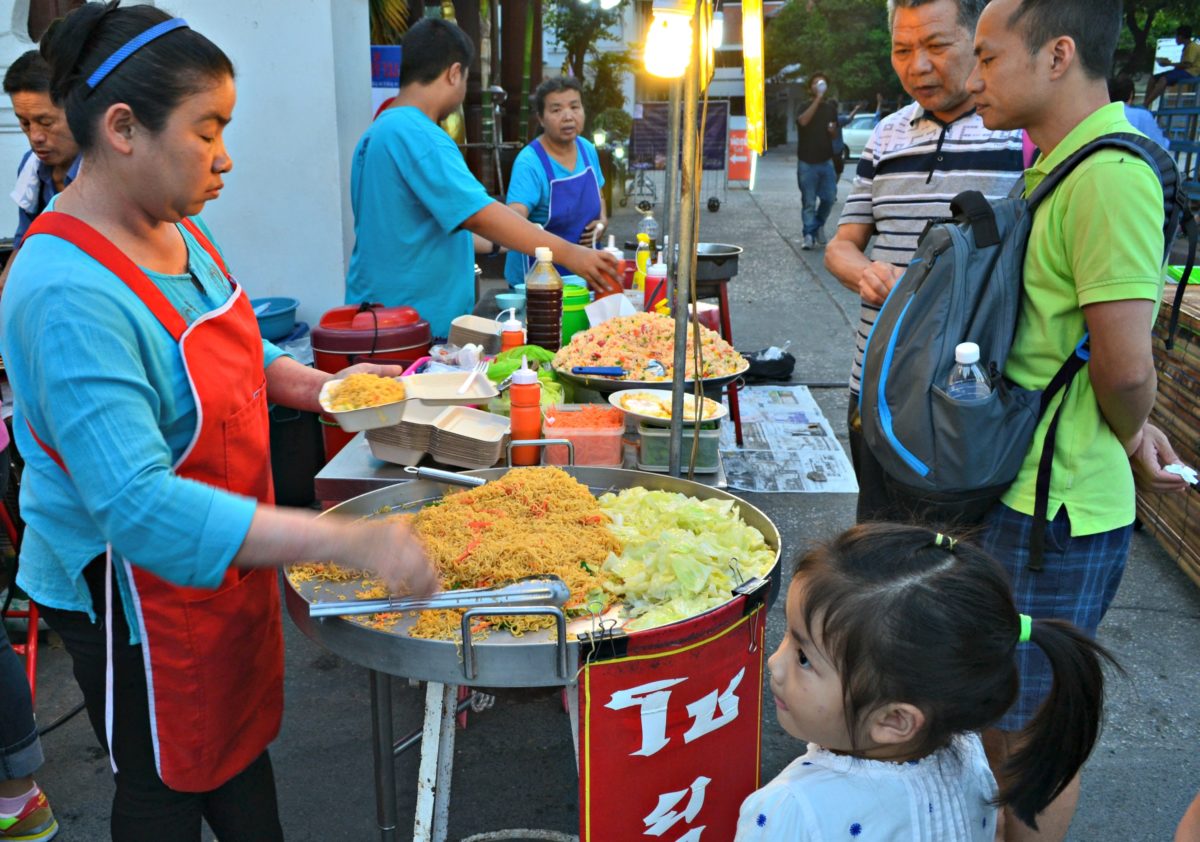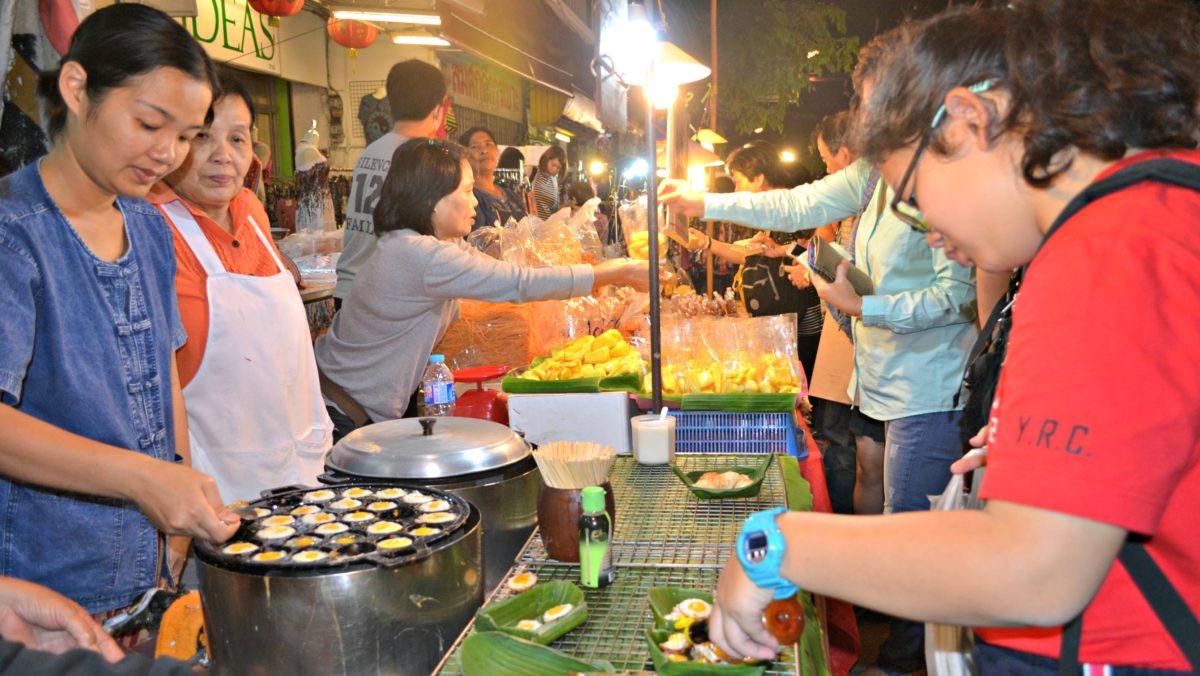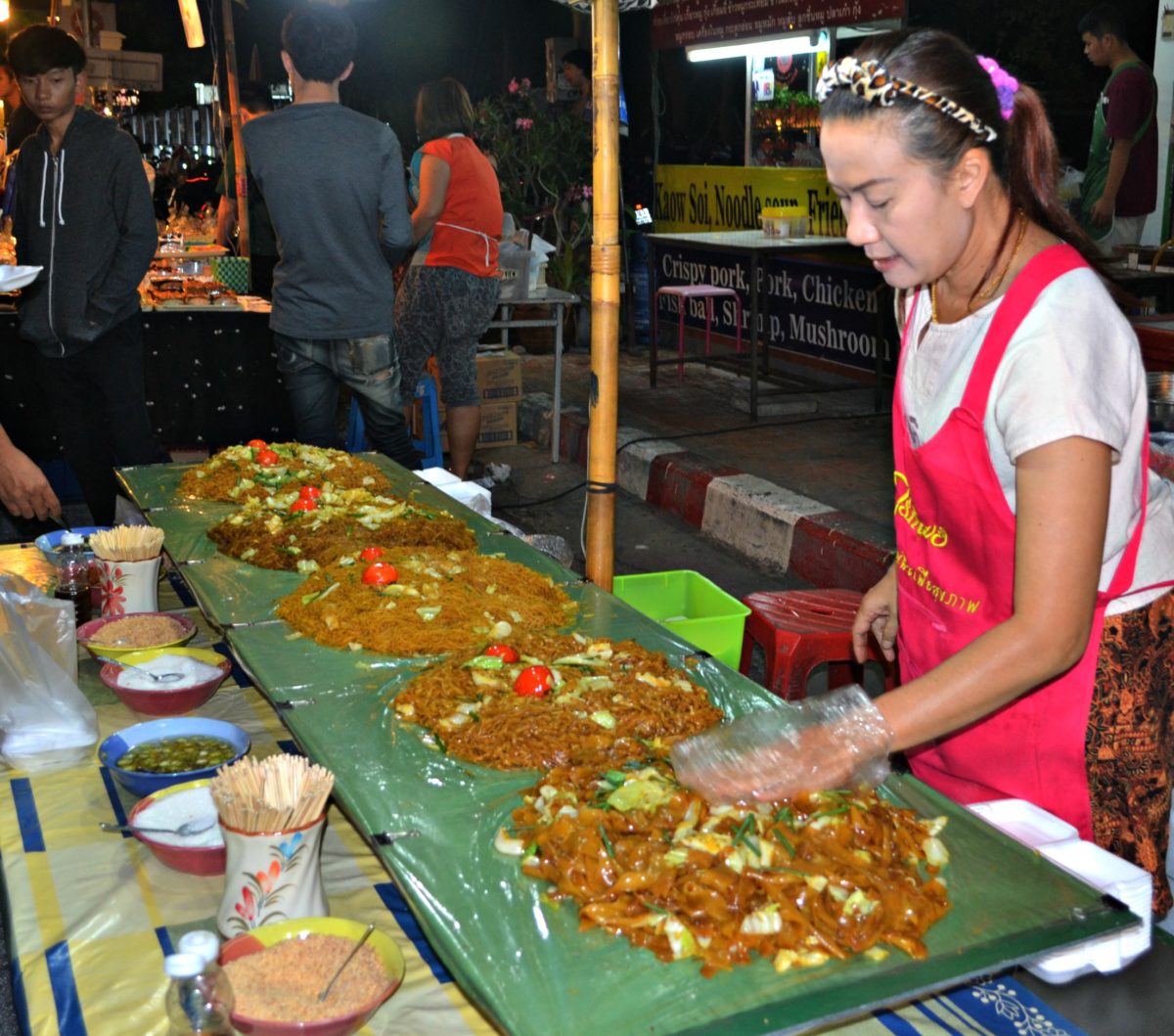 Street Performances in the Walking Street
Every Sunday, kids from some local schools and colleges give stage performances usually to support a cause or for their funds. I came across these lovely girls who were dressed up and waiting to perform. A lot of street artists with various musicians also fill the streets, and I came across this girl in the traditional Thai attire playing the instrument adeptly.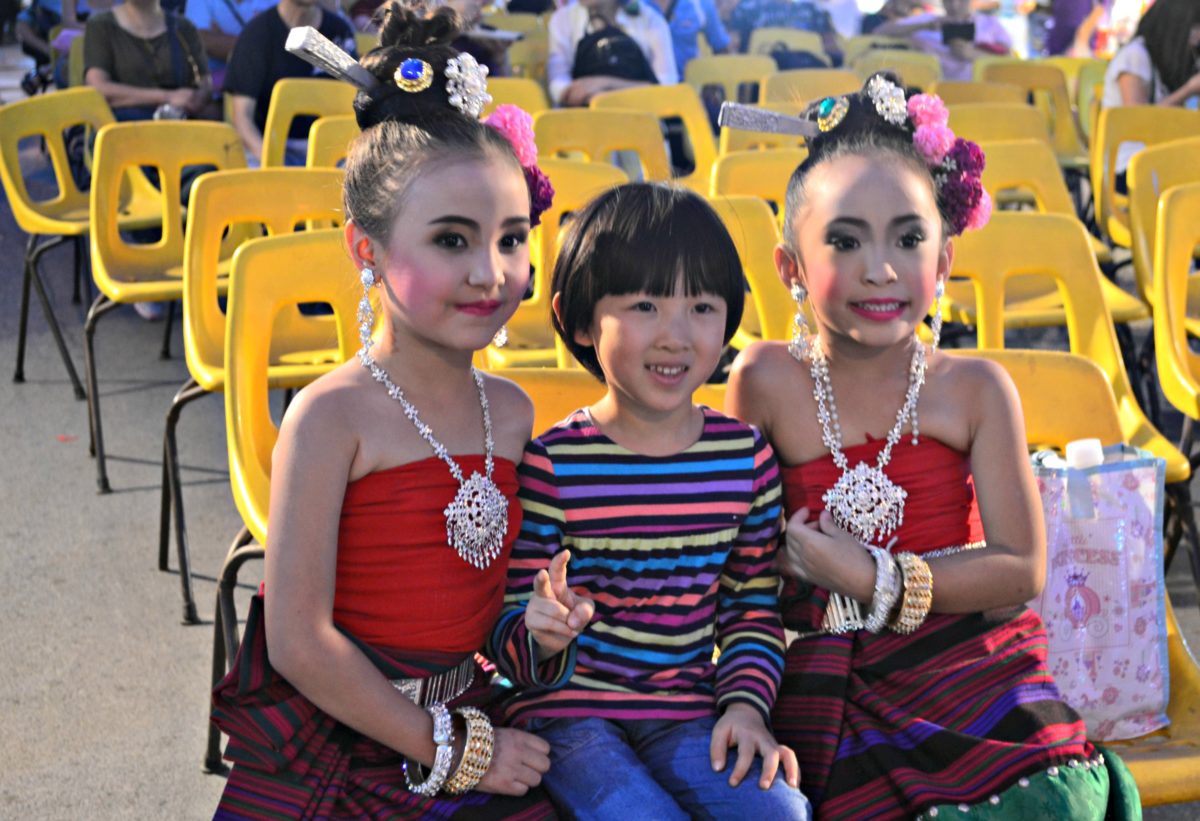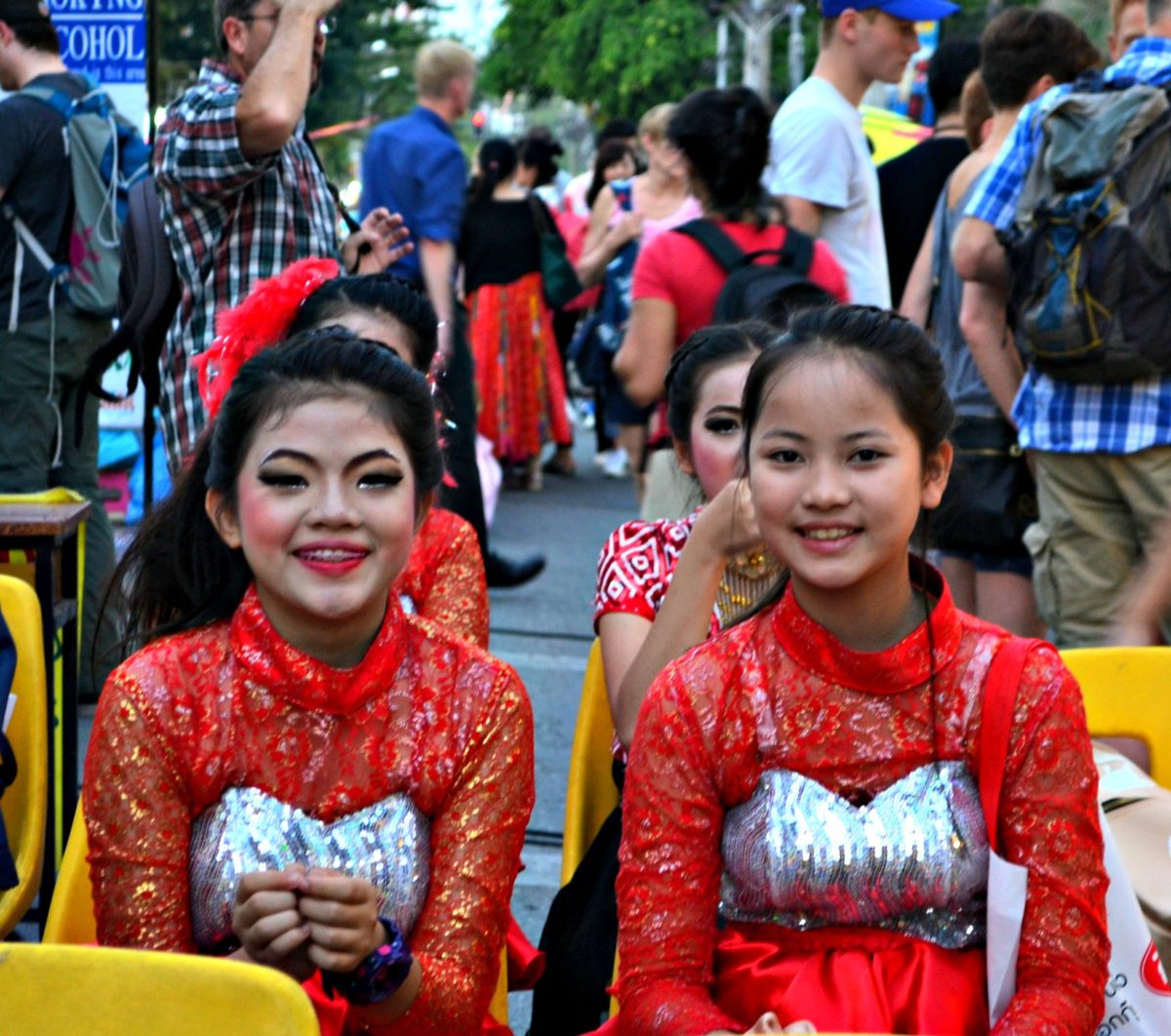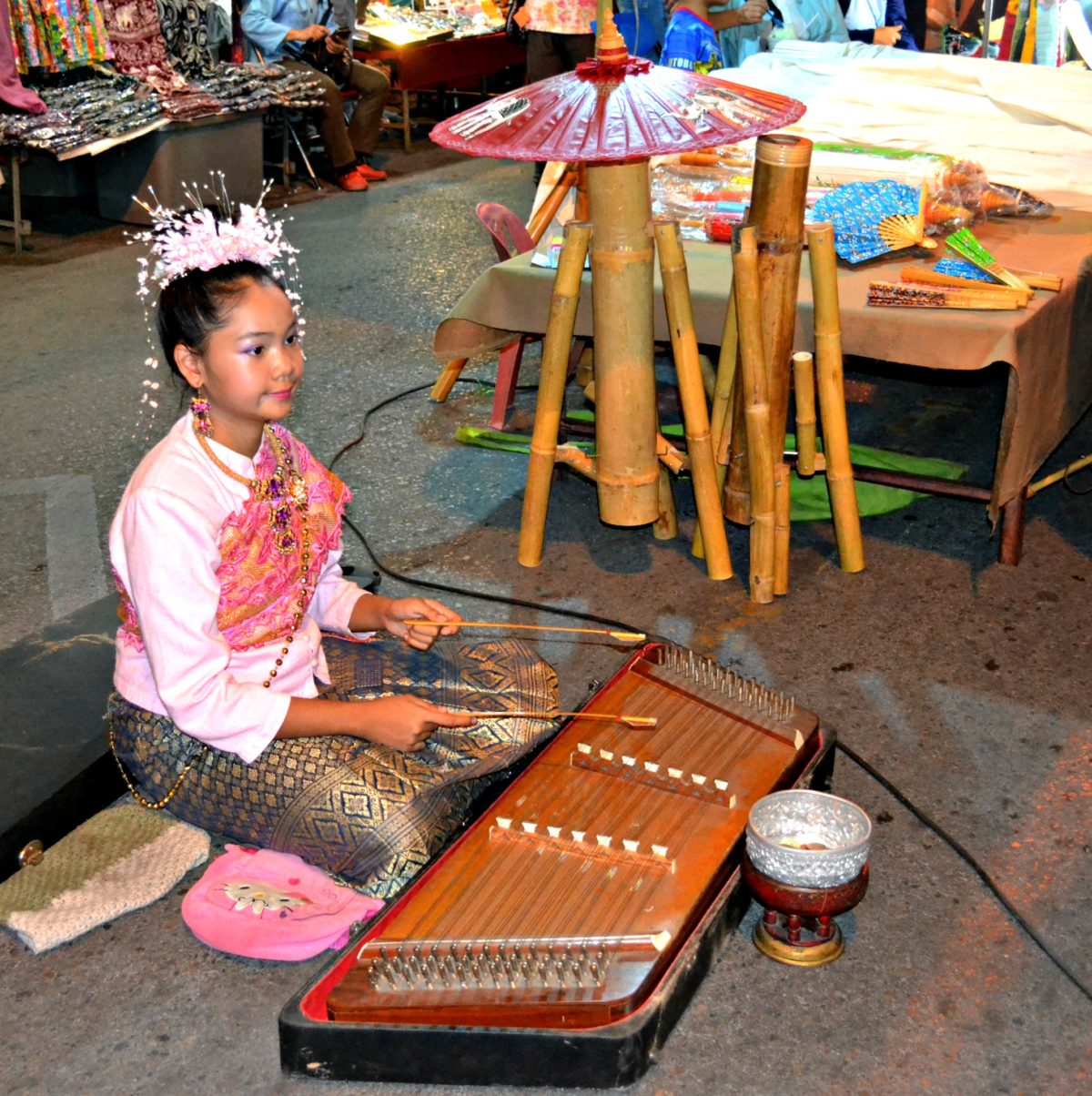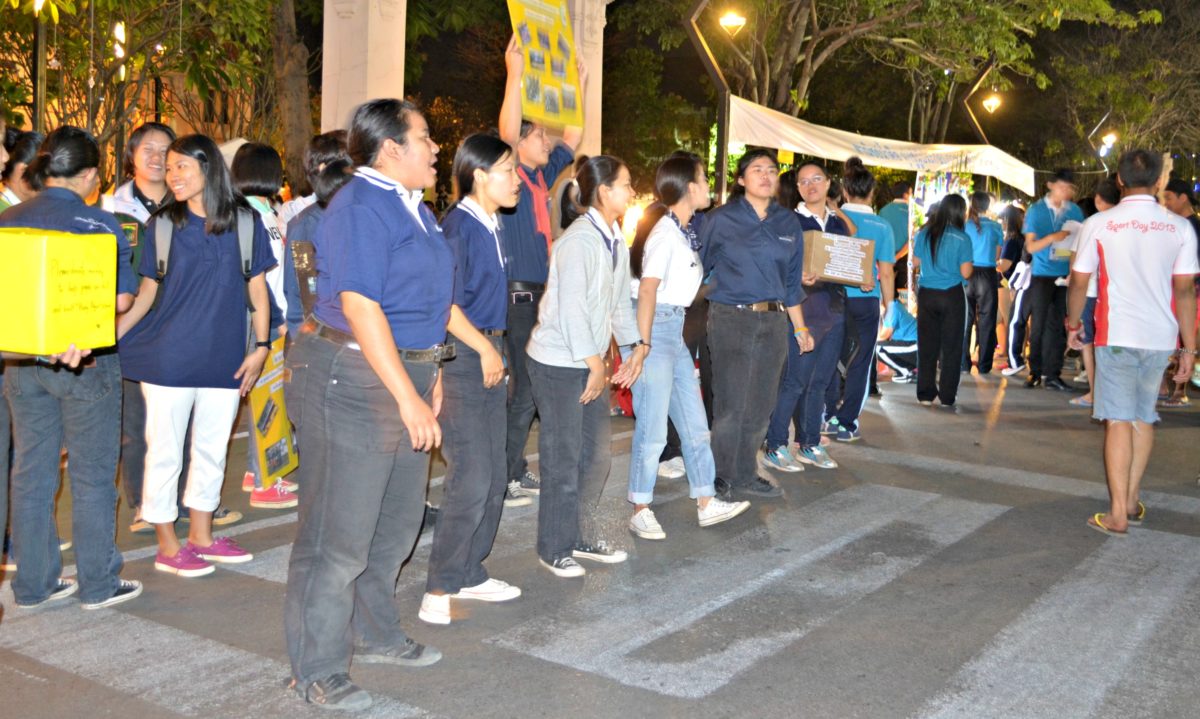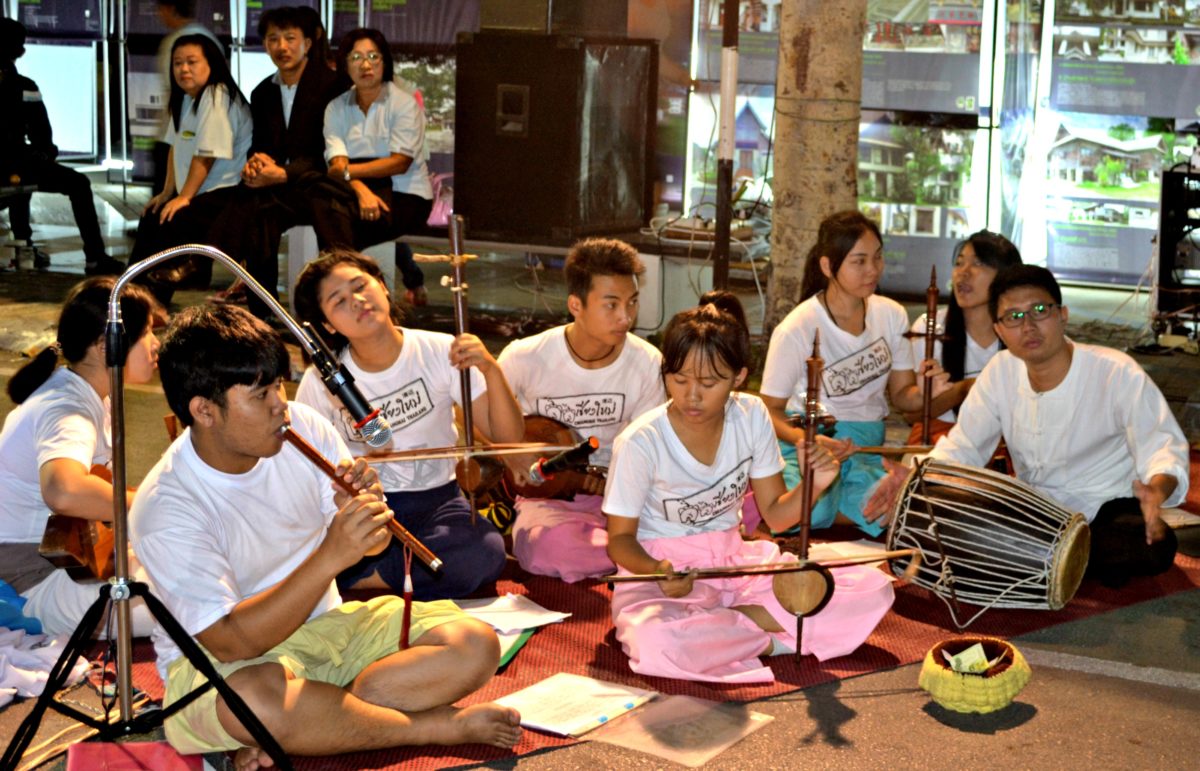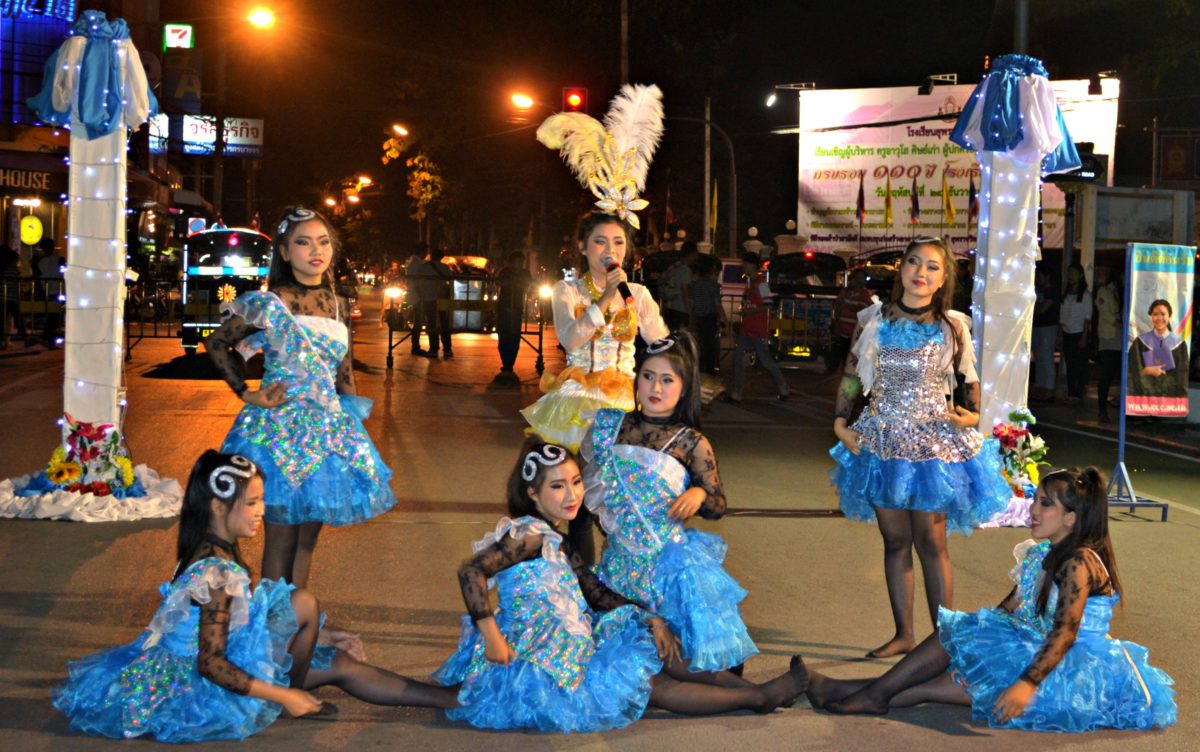 Sorry, but I couldn't resist sharing this adorable puppy dressed up by his master!
Finally headed to the hostel around 3 AM, while the Chiang Mai Sunday Market and the Walking Street still echoed with travelers and shops. Chiang Mai looks lively as ever – the various hues, the smell of the street food and the crowd make it more vibrant. Having enjoyed one of the most memorable nights in these wonderful streets, I had fun in the first phase of stay in Chiang Mai, Thailand.
Share the Love. Pin this Post!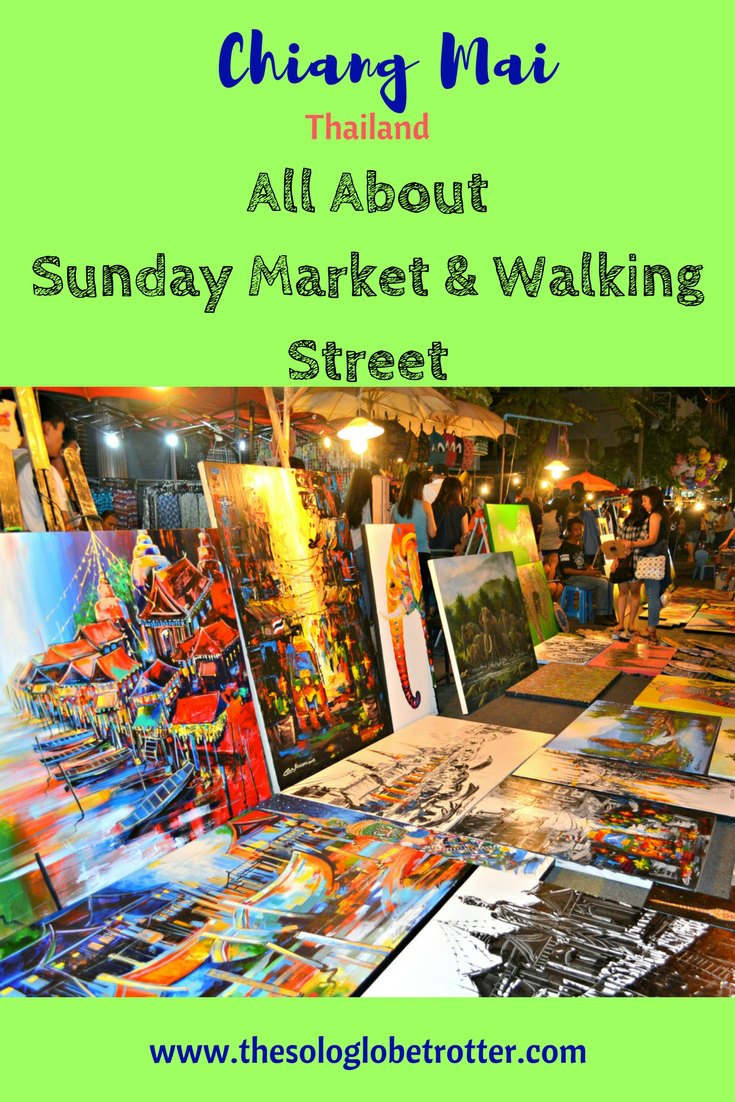 Follow my stories on Facebook, Twitter, and Instagram.
Subscribe to My Travel Stories by Email. No Spam!