Not many know about the hidden gems in Thailand. Beyond the bustling Bangkok, Phuket, Koh Phi Phi, Chiang Mai, and Pattaya is a country that receives fewer travelers. There are still some secret places in Thailand to experience tropical paradise yet.
If you are looking for Thailand hidden gems to go off the beaten path, where you can enjoy the islands, white sand beaches, national parks, towns, villages, waterfalls, and lakes all without the crowds or tour operators, this post got it all covered.
Whether you are like me, spending months in Thailand every year, or being a new visitor, this is the ultimate list of the best Thailand hidden gems you should check out.
BEST HIDDEN GEMS IN THAILAND – ISLANDS
KOH WAI
Ko Wai, a small island in Ko Chang Archipelago in the eastern part of the country, is one of the best hidden gems in Thailand.
Although nearby Koh Chang may be quite popular and crowded, not many know about Ko Wai, which is one of the beautiful secret places in Thailand.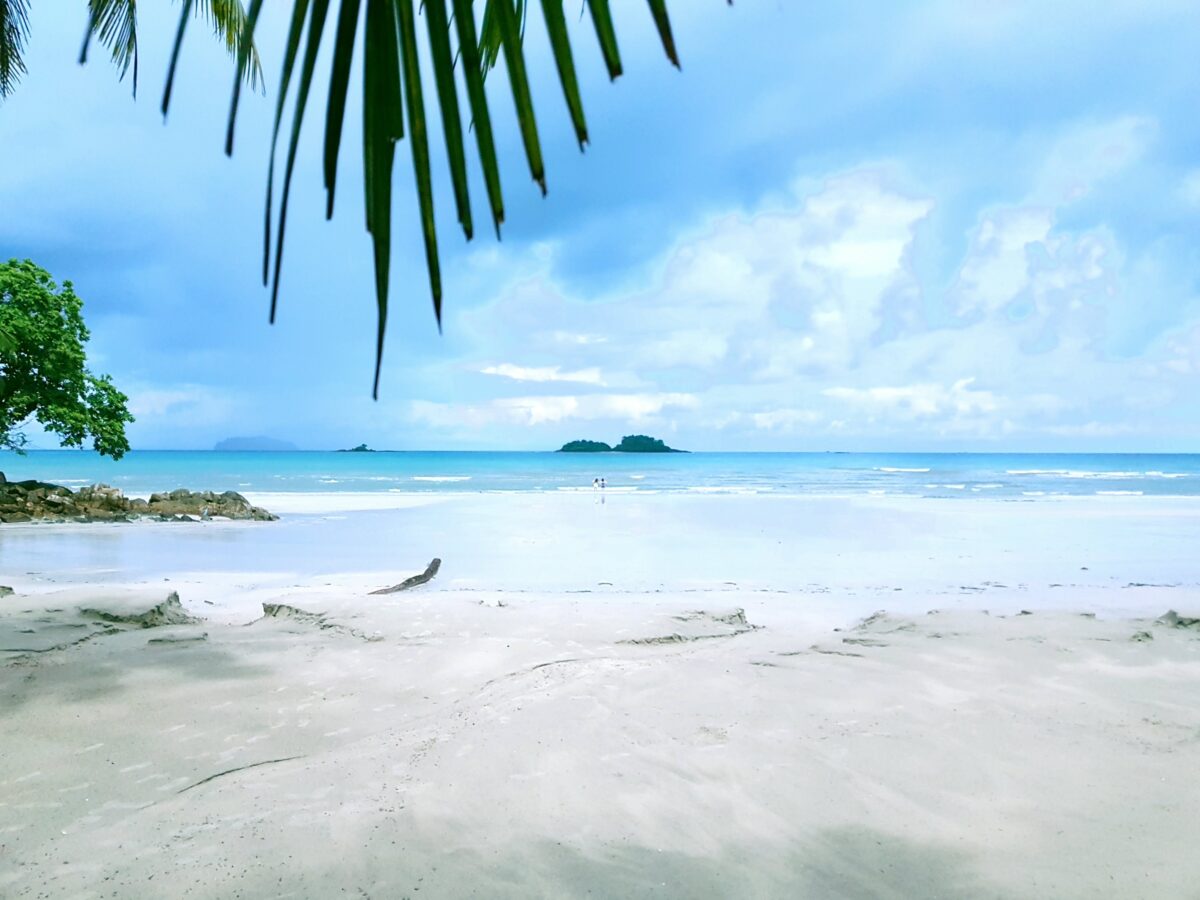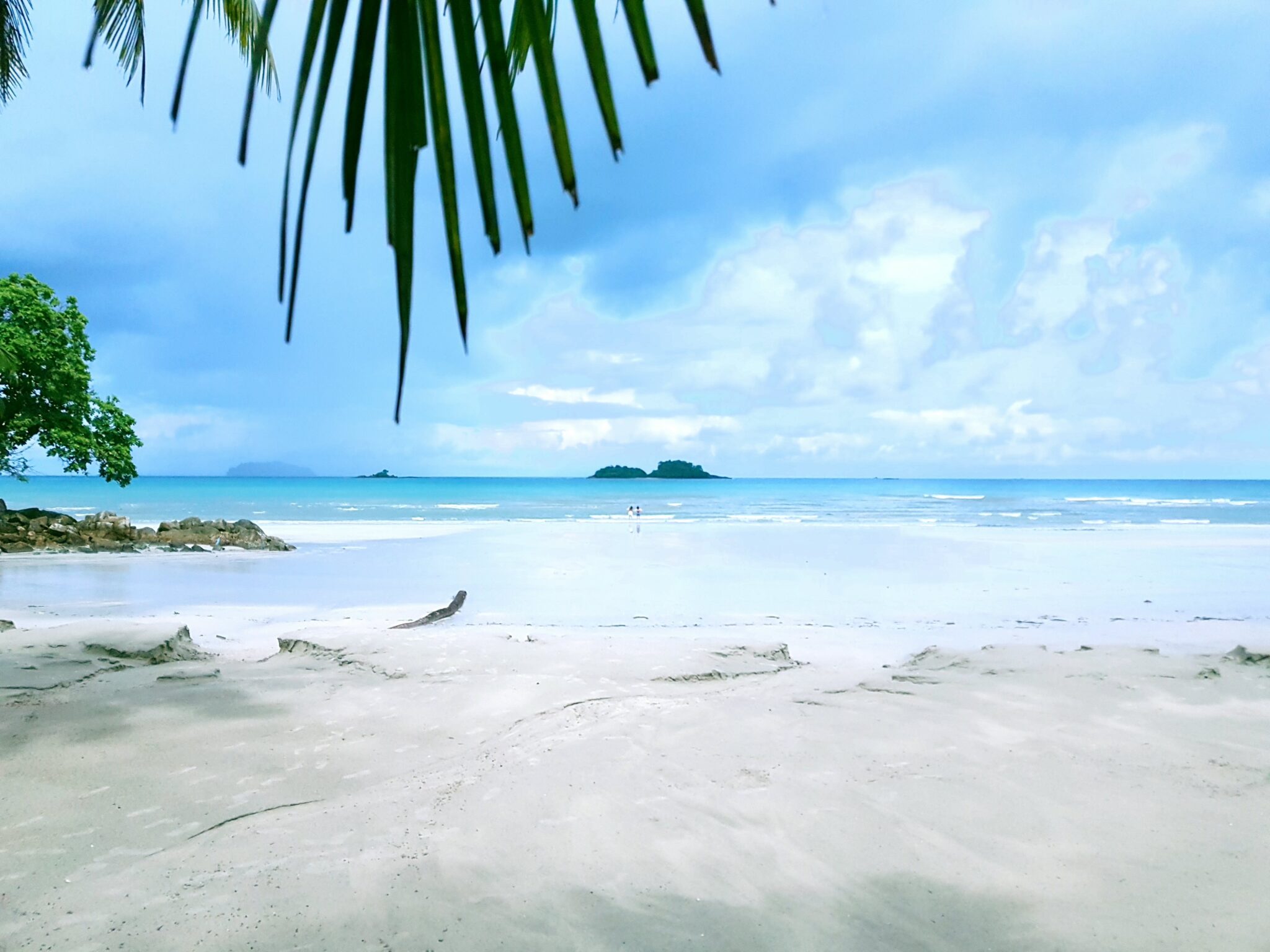 Ko Wai is home to two gorgeous white sand beaches lined with palm trees perfect for snorkelling or a swim, just a few bamboo huts, muddy roads free of cars, and limited WiFi as well.
As you will mostly find people taking day trips to Ko Wai, it is recommended to spend a few nights on this island. You can take boat trips or kayak, or stroll around the coast on Ko Wai.
You can get here from Ko Chang where there are regular boats.
KOH KOOD
Koh Kood, or Ko Kood, is one of the neighbouring islands in the eastern region close to Koh Chang, which is one of Thailand hidden gems that has seen an increase in travelers in recent years.
Although it is one of the bigger islands, Koh Kood has less than 3000 inhabitants, and add to that the gorgeous white sand beaches, tropical jungles, no cars, just a few bars and secluded places to stay – these are the reasons that are making Koh Kood popular.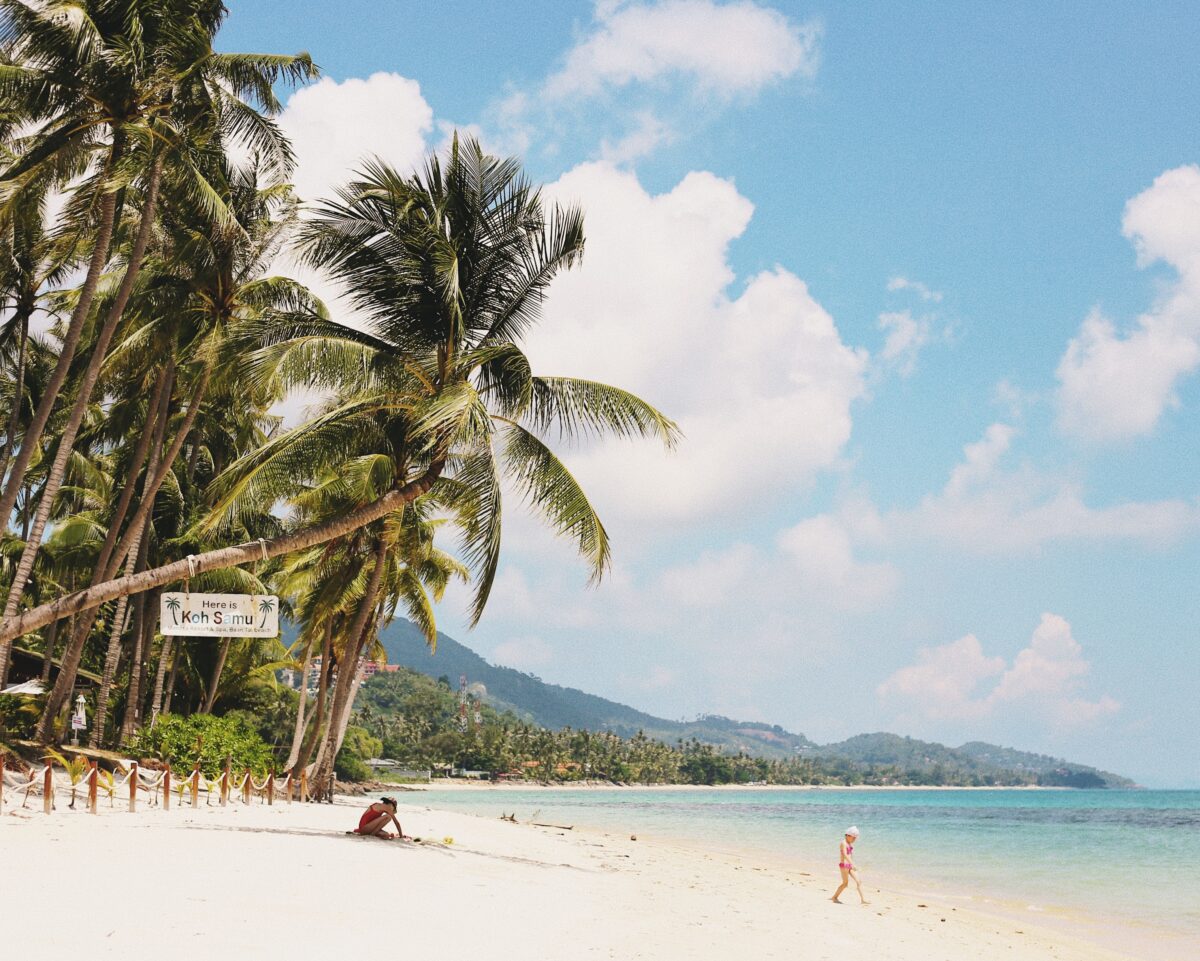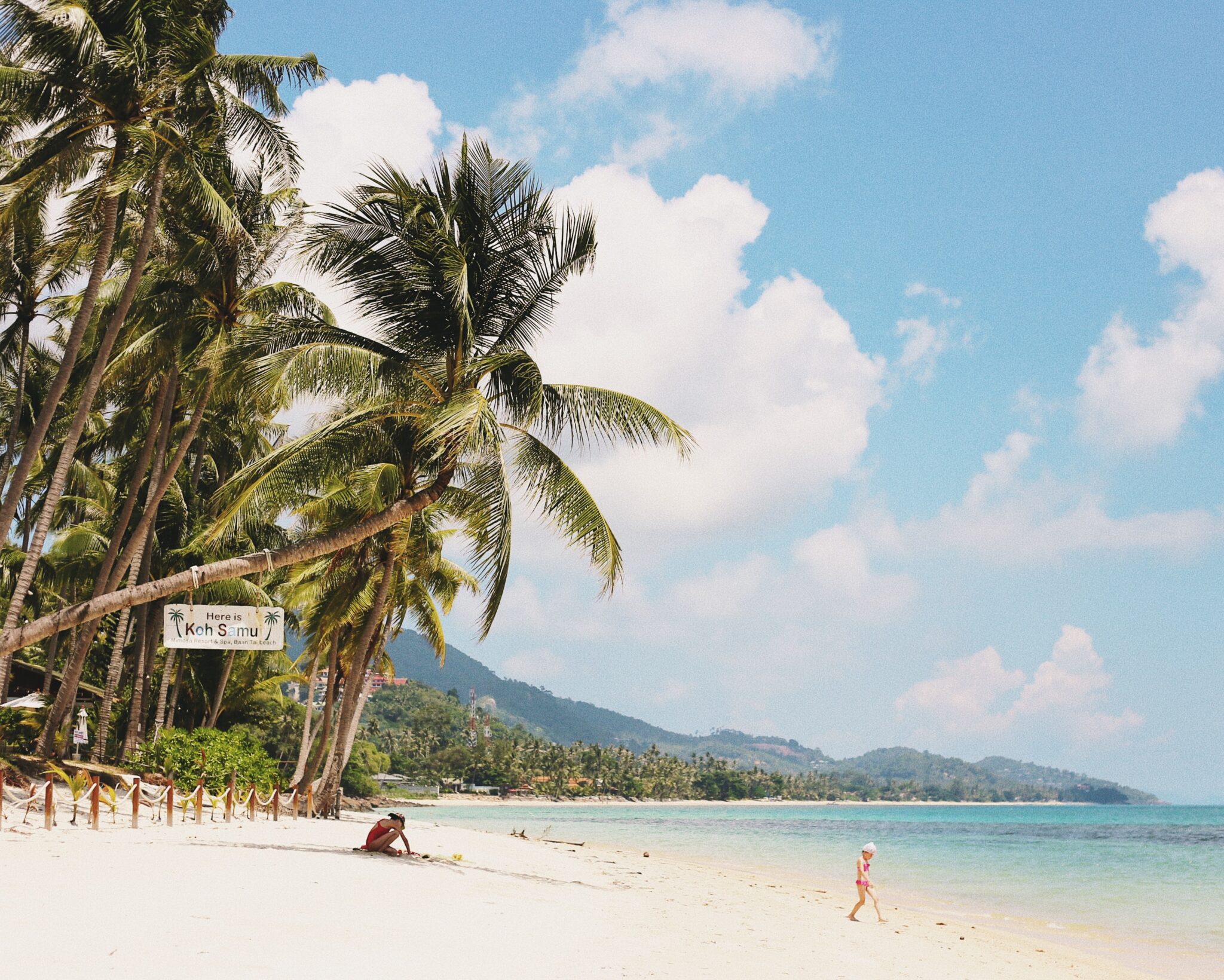 So if you are looking off the beaten path in Thailand, you should visit Koh Kood before it stops being a secret.
Spend time at the top beaches Klong Chao, Ao Klong Chao, and Ao Phrao, enjoying snorkeling, swimming, kayaking, diving, or taking boat trips.
Rent a motorbike to check out the waterfalls, and fishing villages or go hiking in the jungle.
Recommended: Koh Kood or Koh Rang: Snorkeling Day Trip with Buffet Lunch
KOH MAK
Koh Mak or Ko Mak is one of the islands on the eastern shores.
This tiny island, located between Koh Wai and Koh Chang, is one of the beautiful hidden gems in Thailand, receiving very few visitors even during the peak seasons.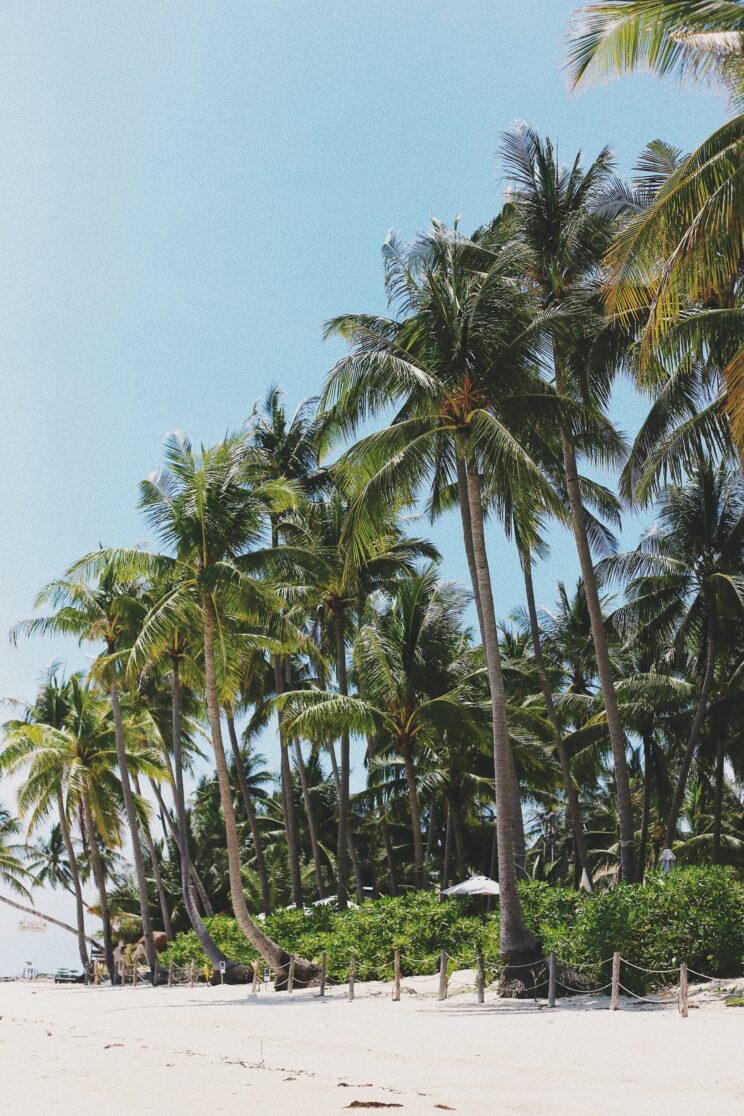 Koh Maak is known for stunning beaches, hinterland filled with forest offering many hiking trails and fewer tourists. The island gets its name due to the abundant coconut plantations scattered throughout the island.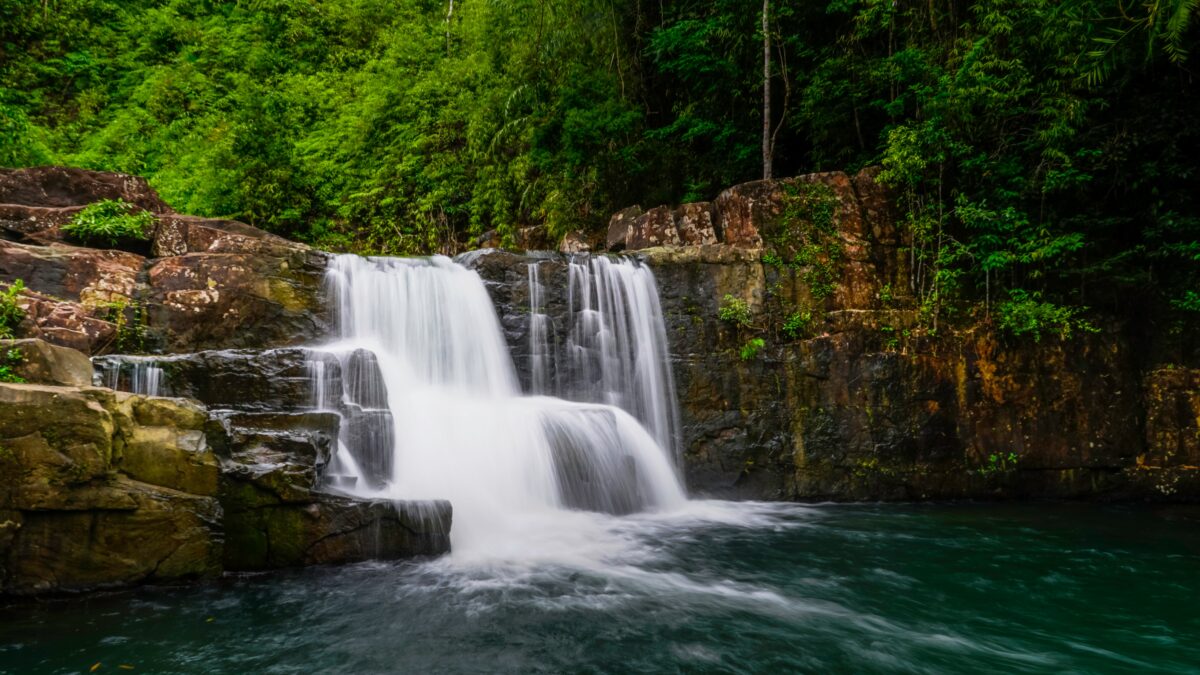 Explore the rare wildlife on hiking in the jungles, take up diving or even better, get a certification in Scuba diving, kayak or swim, or roam around the island on motorbikes – there are many ways to explore Thailand's best-kept secret while in Ko Mak.
KO MOOK
Koh Mook in Trang Province in the Andaman sea is one of the gorgeous hidden gems in Thailand known for many things.
It is more of a typical Thai fishing village blessed with tropical jungles, beaches, and caves beckoning travelers to go off the beaten path in Thailand.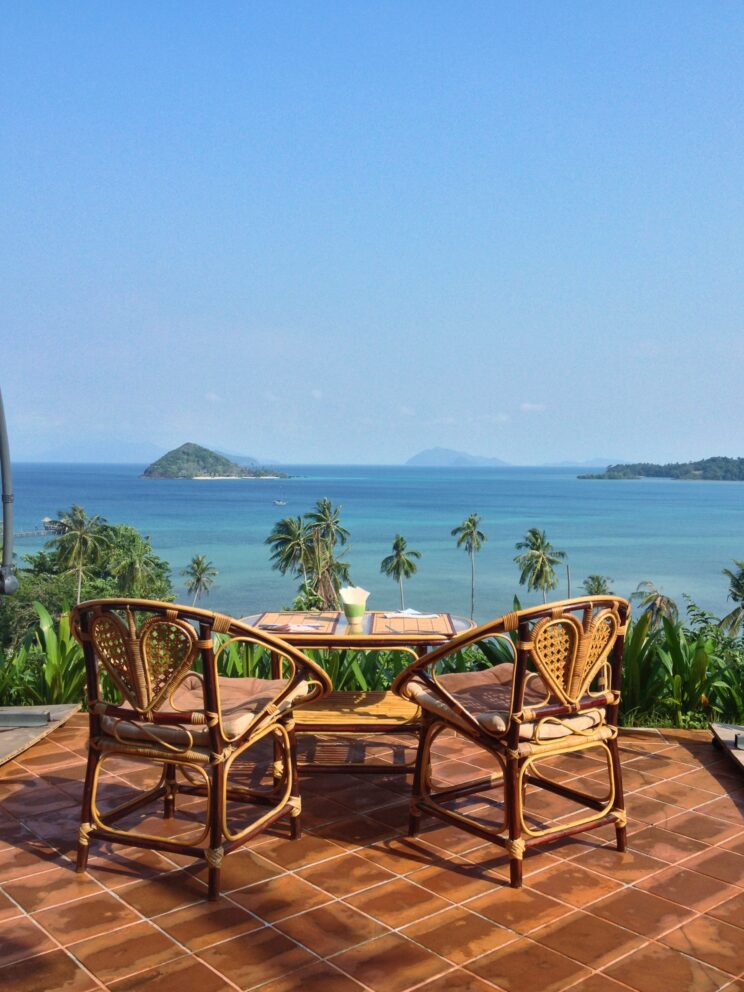 While most people head to Koh Mook mainly for its top attraction, the stunning Emerald Cave, through which you can Kayak or swim to arrive at a beach, Ko Mook is perfect to have a slice of Thailand without tourists crowds you can enjoy spending a few days.
Thanks to the clear turquoise waters, Koh Mook is heaven if you are into snorkelling or diving.
The best way to explore the island is by renting a motorbike and heading off to cool at the many beautiful beaches or signing up for hiking tours to get inland.
Recommended: From Ko Lanta: 4 Islands Snorkeling Tour by Long Tail Boat
KOH YAO
Just a short boat ride from the famous Phuket lies one of the stunning hidden gems in Thailand.
The twin islands of Koh Yai, with a handful of tourists, is your best bet if you want a secluded holiday in the country, while fully being to enjoy all the things Thailand – gorgeous white sand beaches, plenty of beach activities, and secret spots.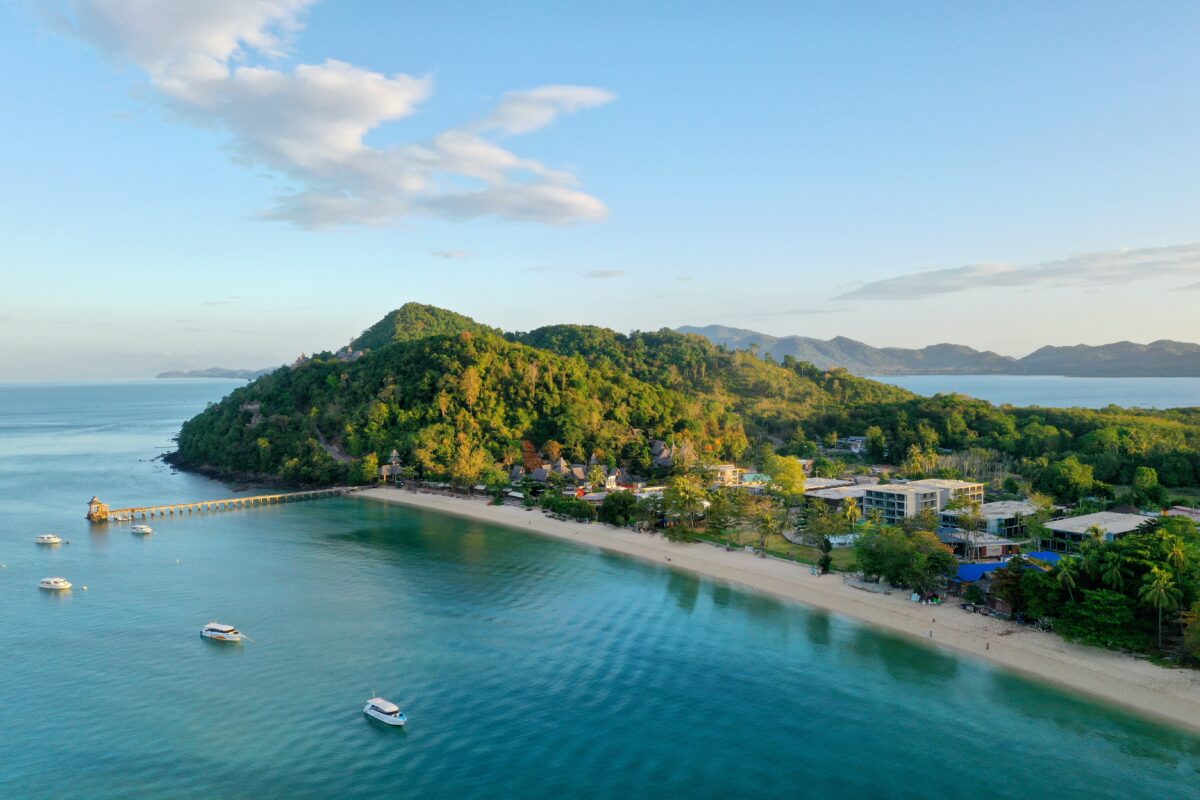 You can explore both Koh Yao Noi and the other Koh Yao Yai on the same day if you are short on time, but I highly recommend you spending at least a few days indulging all the things these tiny hamlets have to offer.
Rent a motorbike and get lost in the hinterlands. Check out the beaches for a quiet retreat. Participate in Yoga.
Enjoy authentic Thai massages at the many spas on the island, hop beaches, and go swimming, kayaking and snorkeling.
Taste the local Thai cuisines at the few bars and restaurants – In short, have the best beach holiday in Koh Yao.
KOH KRADAN
The national park Hat Chao Mai in southern Thailand in Trang province is one of the famous parks attracting nature lovers and watersports enthusiasts, but not many know that it is home to one of the secret spots in Thailand – the tiny Koh Kradan Island.
Ko Kradan is known for its gorgeous coastal strip, home to the most transparent turquoise beaches that boast of abundant coral reefs and marine life.
If you are looking for a hidden gem in Thailand for diving or snorkelling, you should pick Ko Kradan. It's easier to secure your visas through ByeVisa as you explore the country off the beaten path.
Recommended: Koh Lanta: 4-Island Adventure Tour to Emerald Cave
KOH LIBONG
Mu Ko Libong Archipelago is home to one of the best hidden gems in Thailand – Ko Libong, the largest of the 500+ islands in the Andaman in the southern part of the country.
It is one of the beautiful hidden places in Thailand excellent to get away from the crowds or commercial places to enjoy quiet and pretty beaches and a retreat in the luxurious resorts.
Along with all the beach activities, outdoor lovers can spot the vast wildlife amidst rubber plantations and mangrove forests.
Recommended: Libong: Ko Lao Liang and Takieng by Private Long-Tail Boat
KOH MAT SUM
If you are looking for a typical Thai tropical paradise experience minus the crowds, head to one of the best hidden places in Thailand – Koh Madsum, a tiny island where you can enjoy the most fascinating clear-beaches all by yourself, along with some wild pigs for company.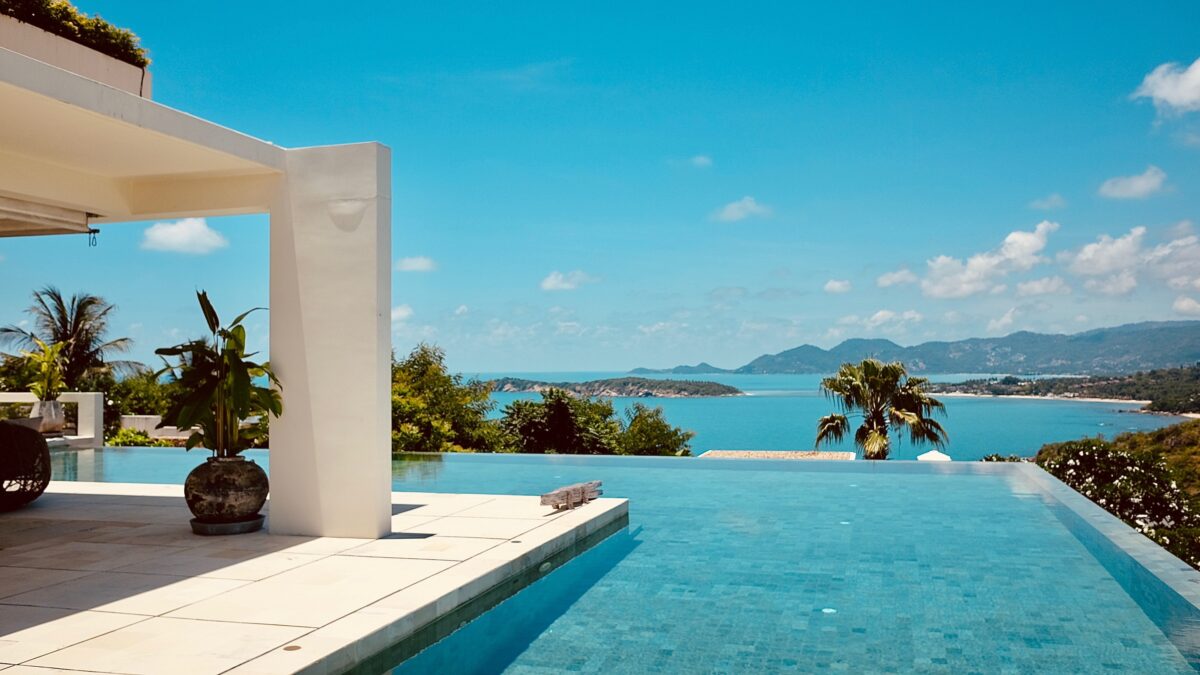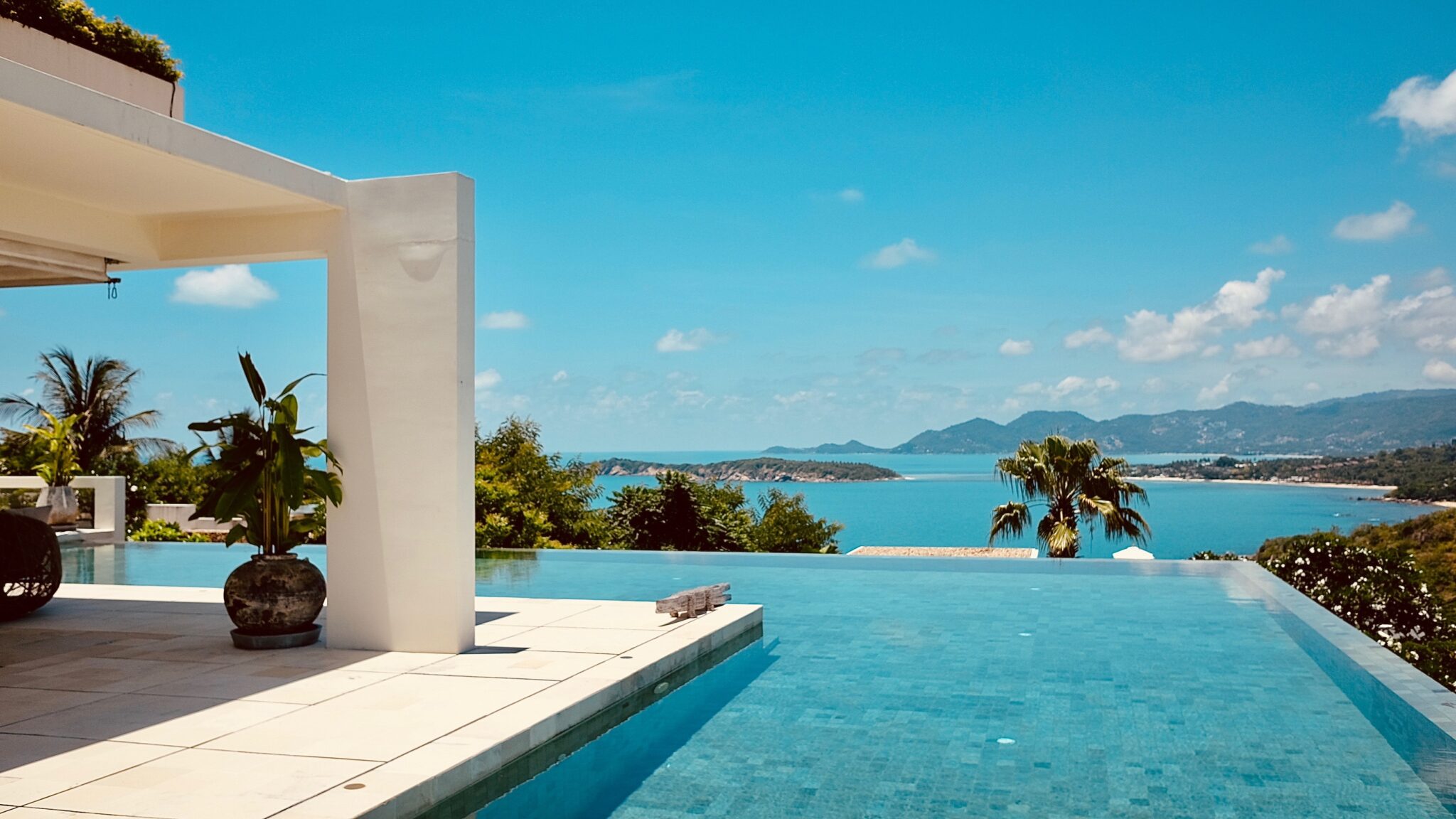 From spotting the rich fish around coral reefs to taking trips on the longboats to enjoying dining in the few restaurants to soaking in the sun – experience this paradise island before the word gets far and wide.
Recommended: Koh Samui: Coral and Pig Island Long Tail Boat Tour
BEAUTIFUL HIDDEN GEMS IN THAILAND – NATIONAL PARKS
KHAO LUANG NATIONAL PARK
Home to Khao Luang, the tallest mountain in the southern part, Khao Luang National Park is one of the beautiful hidden gems in Thailand.
Outdoor lovers will instantly fall in love with this splendid park home to hiking trails, gorgeous waterfalls, limestone mountains, rainforests home to amazing wildlife, and panoramic views.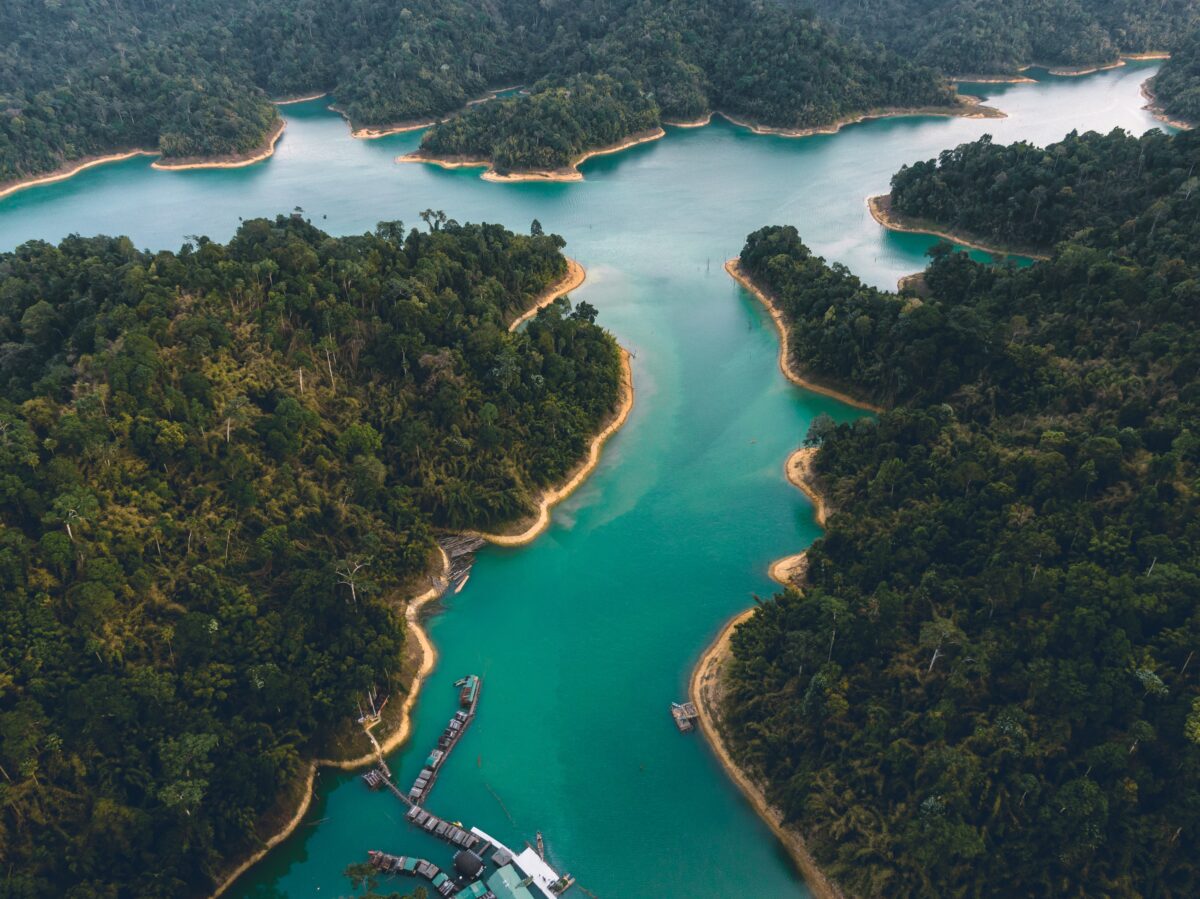 Take a wildlife tour to spot a few from over 300 wildlife species and wildflowers, including leopards, tigers, panthers, fowls, eagles, and more.
You can camp at the modern bungalows if you spend a few nights here. There are many trails for one to multiple-day treks that you can enjoy, away from the crowds.
PANG SIDA NATIONAL PARK
Not many know about the beautiful national parks in the country that are off the beaten track. One such secret place is Pang Sida National Park bordering Cambodia.
It is one of the most beautiful hidden gems in Thailand and lies within Dong Phayayen-Khao Yai Forest Complex, a UNESCO World Heritage Site. This bio reserve is quite big, covering over five conservation centers – so if you can explore this park alone for weeks if you wish to.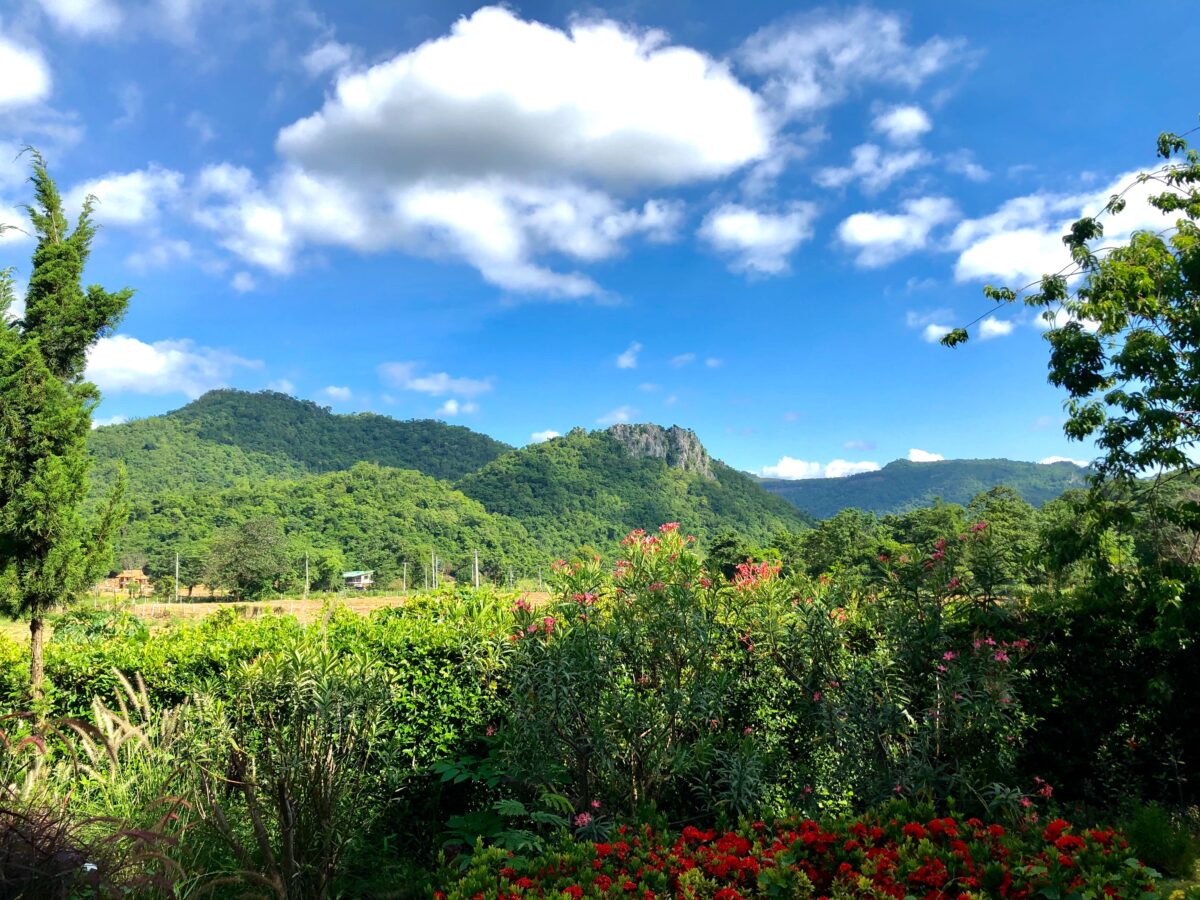 400+ species of butterflies, waterfalls, limestone cliffs, hundreds of species of wildlife, hiking trails and bird-watching tours are some of the reasons to visit Pang Sida. You can spend overnight in one of the few bungalows best for camping.
KHAO PHANOM BENCHA NATIONAL PARK
One of Krabi hidden gems that are among the secret places in Thailand is the pretty Khao Phanom Bencha National Park.
It is a relatively smaller park, home to many waterfalls, limestone caves, and hiking trails passing through tropical jungles.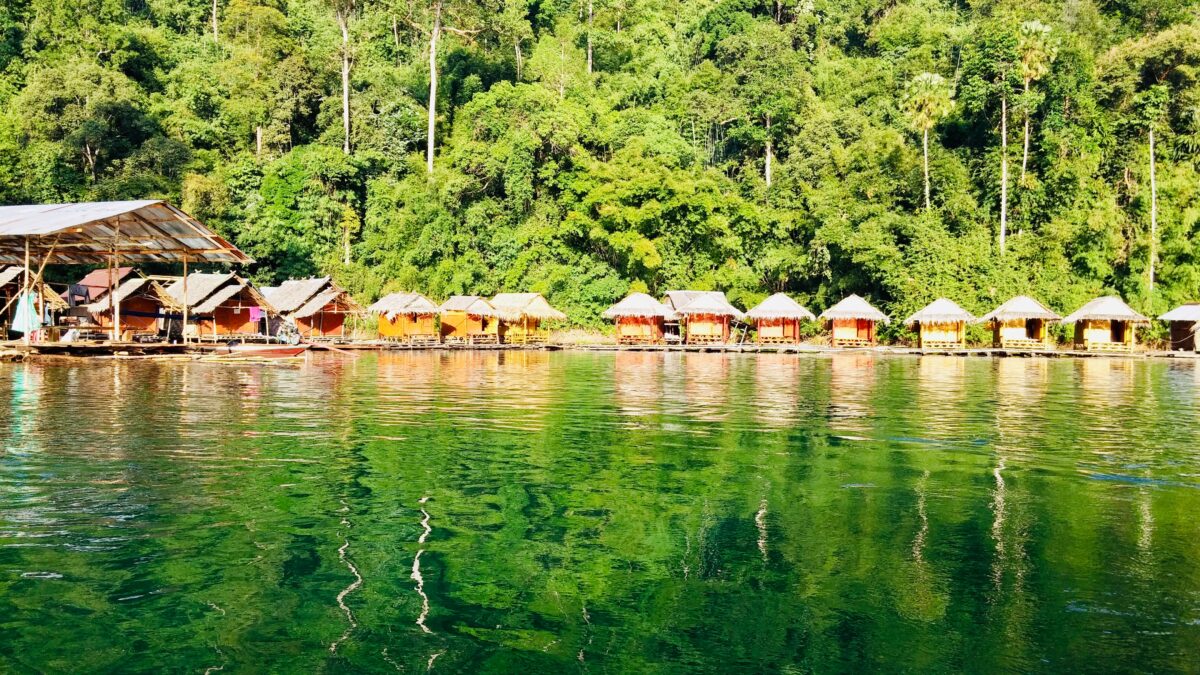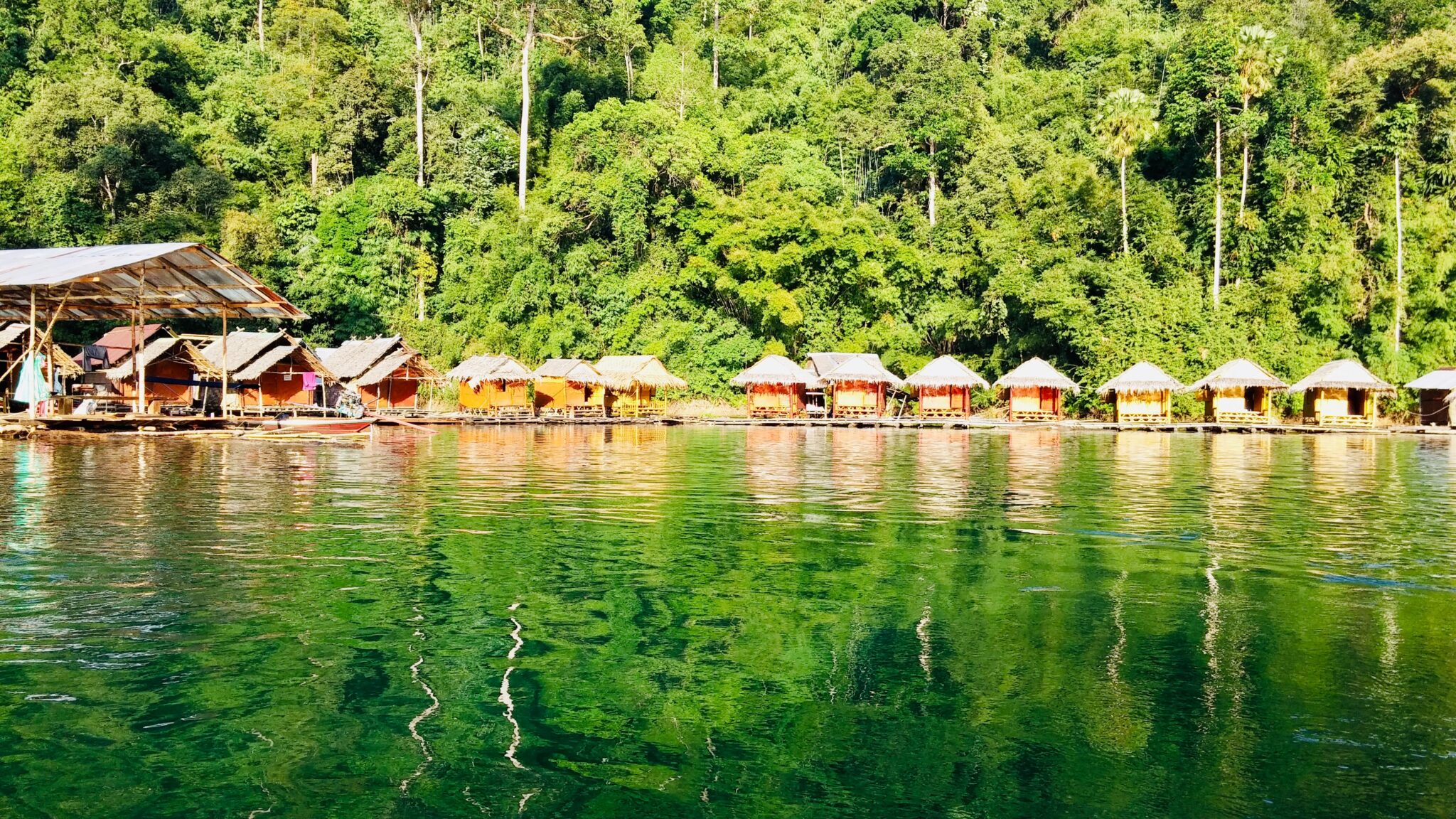 You can also join wildlife spotting tours that will give you peeks of panthers, leopards, macaques, wild boars, and flamingoes if you are lucky. It is possible for you to spend a few nights here as well at the camping sites for hiking and exploring the park premises.
Khao Phanom is the perfect getaway to go off the touristy trails while in Krabi.
Recommended: Krabi: Elephant Bathing and Huay Tho Waterfall Day Trip
HUAI KHA KHAENG WILDLIFE SANCTUARY
Although home to the largest populations of Tigers in the country, very few are aware of the beautiful Huai Kha Khaeng Wildlife Sanctuary.
Located about 4-hours away from the capital city Bangkok in Uthai Thani province, Hua Khaeng is one of the best hidden gems in Thailand.
If you want to spend a few days absorbing the landscapes comprising lush evergreen jungles sitting atop hills home to leopards, elephants, plenty of types of birds, you will be in for a treat in Huai Khaeng.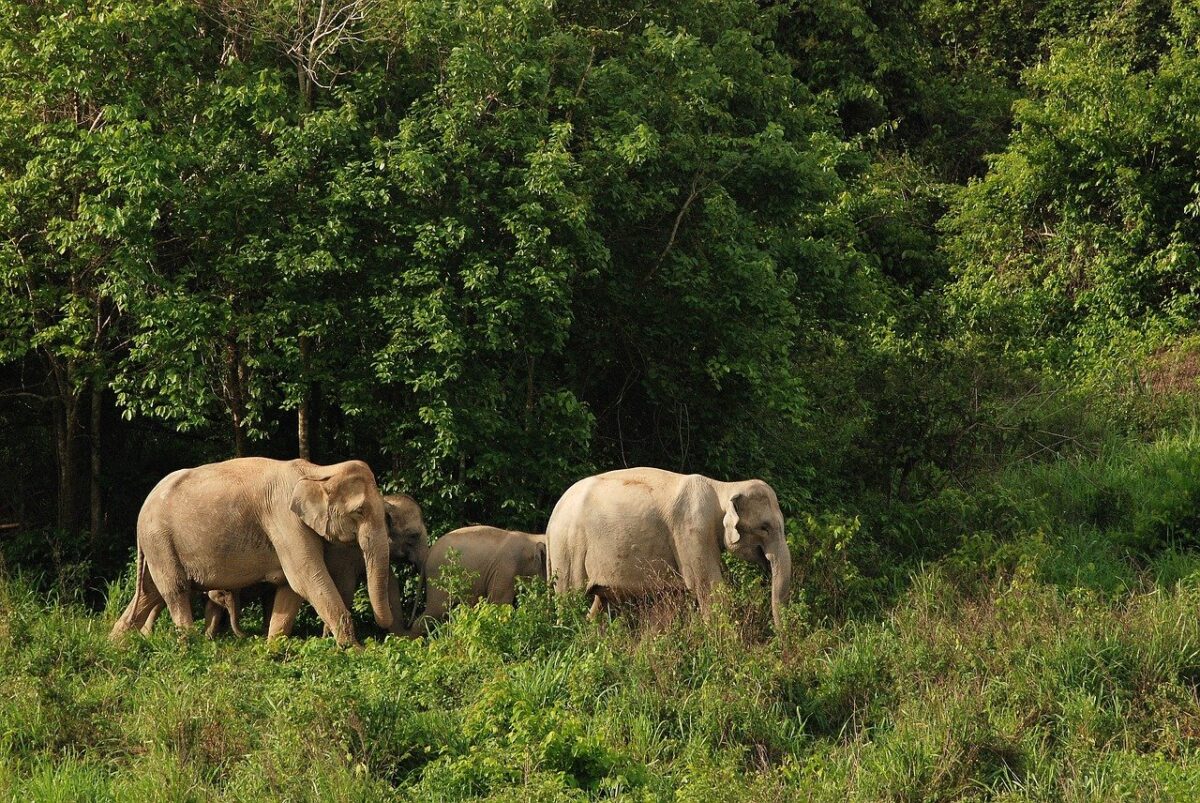 It is one of the best destinations for wildlife and bird watching in Thailand. It is a UNESCO bio-reserve site where you can pick from several trails for spotting tigers, birds, and other wildlife. You can also explore the many lovely waterfalls.
THAILAND HIDDEN GEMS – TOWNS & VILLAGES
SUKHOTHAI
One of the most beautiful hidden gems in Thailand and one of my favorites is Sukothai, home to the ancient historical ruins, which is a UNESCO world heritage site. 
It may not entirely be a secret place anymore, but it is worth adding to this list as it relatively receives fewer visitors yet.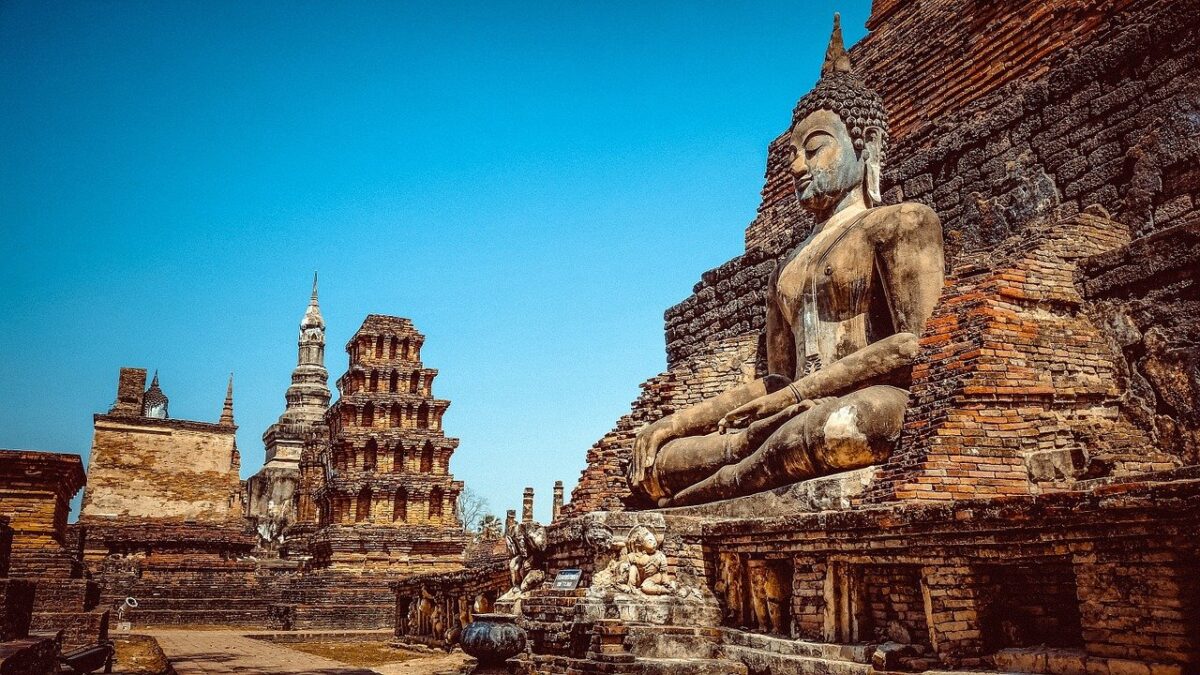 Did you know? Sukhothai was the capital city in the 13th-century, and its location at the center of present-day Southeast Asia meant, it was an important city in all aspects.
During the Golden Age of Thailand, Sukhothai flourished as one of the richest cities, and this period saw the construction of a lot of monuments.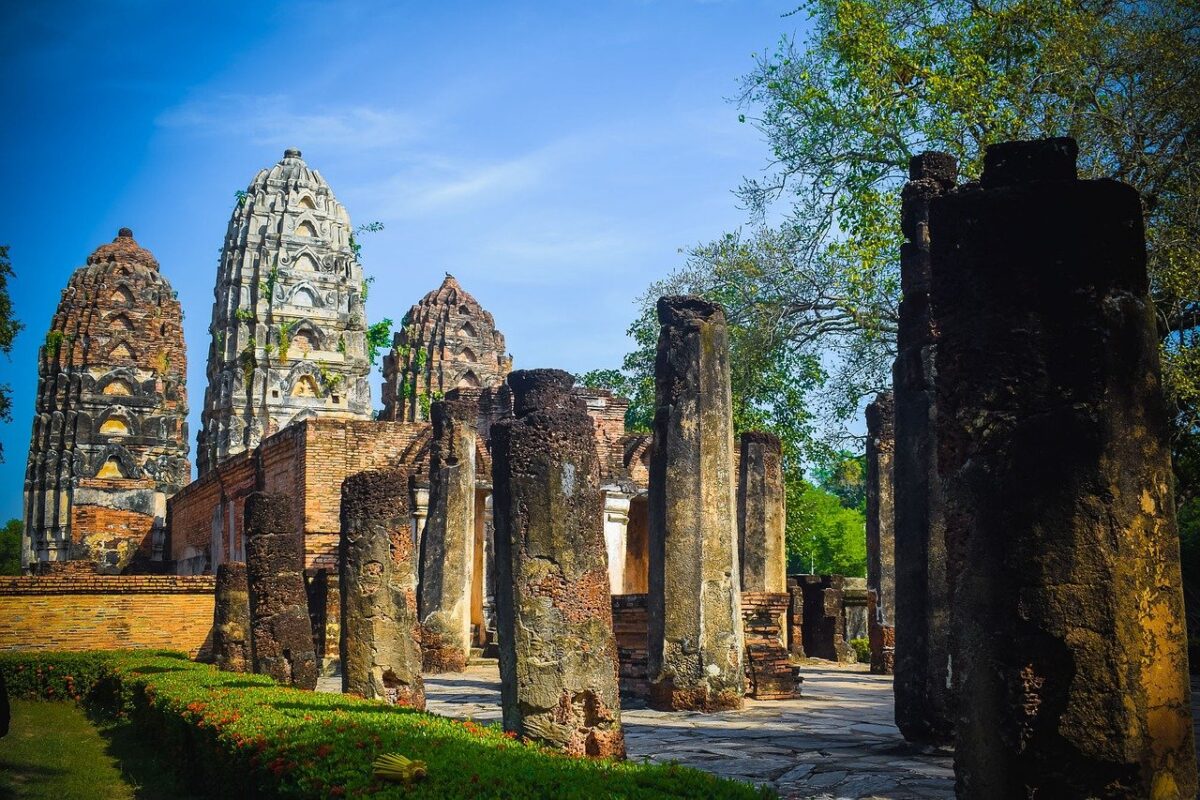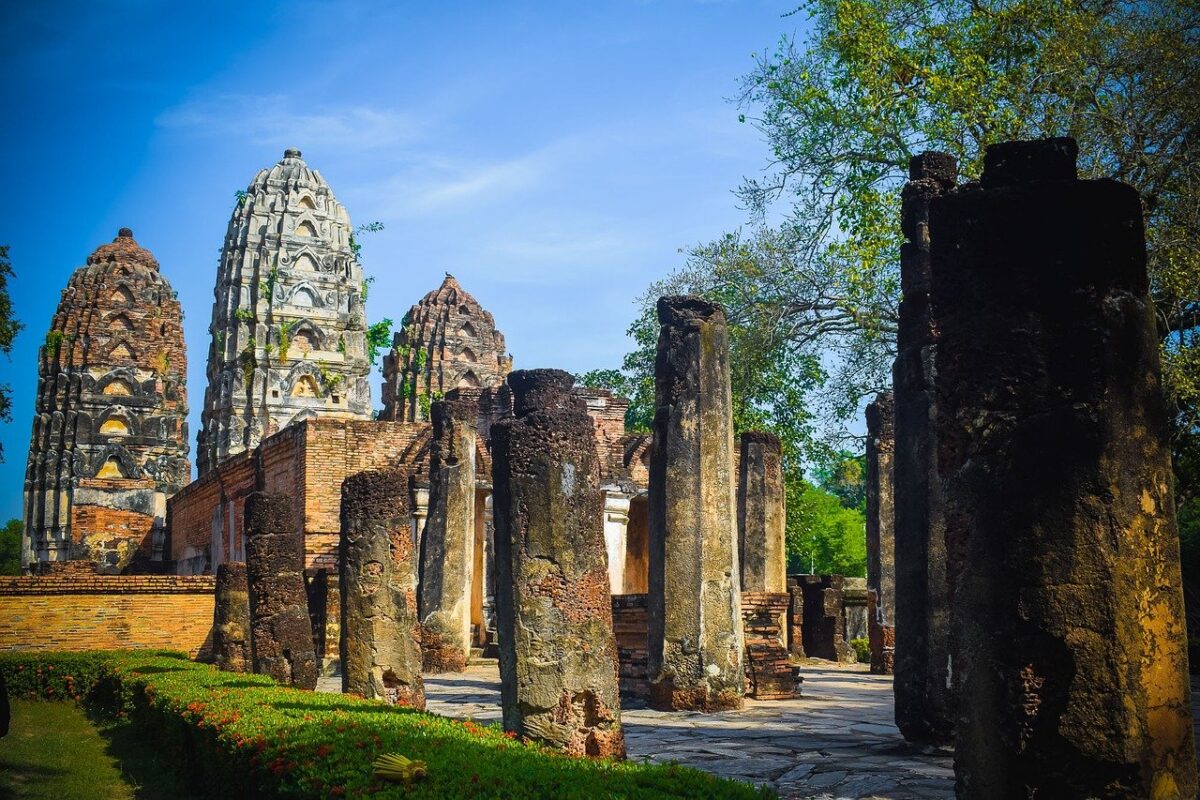 At the archaeological site Sukhothai Historical Park, you can visit the ruins of this era where you can find many Buddhist temples, Royal Palaces, the remains of the city walls, and the moat.
Also, head further to Si Satchanalai, a medieval city located north of Sukhothai, which has some ruins too.
Recommended: From Chiang Mai: Customize Your Own Sukhothai Heritage Tour
CHIANG DAO
One of the best Chiang Mai hidden gems is an hour away from the center of the city. Chiang Dao, surrounded by lush paddy fields and limestone cliffs is one of the beautiful hidden gems in Thailand.
If you are looking for off the grid Thailand destination, Chiang Dao should your pick for many reasons.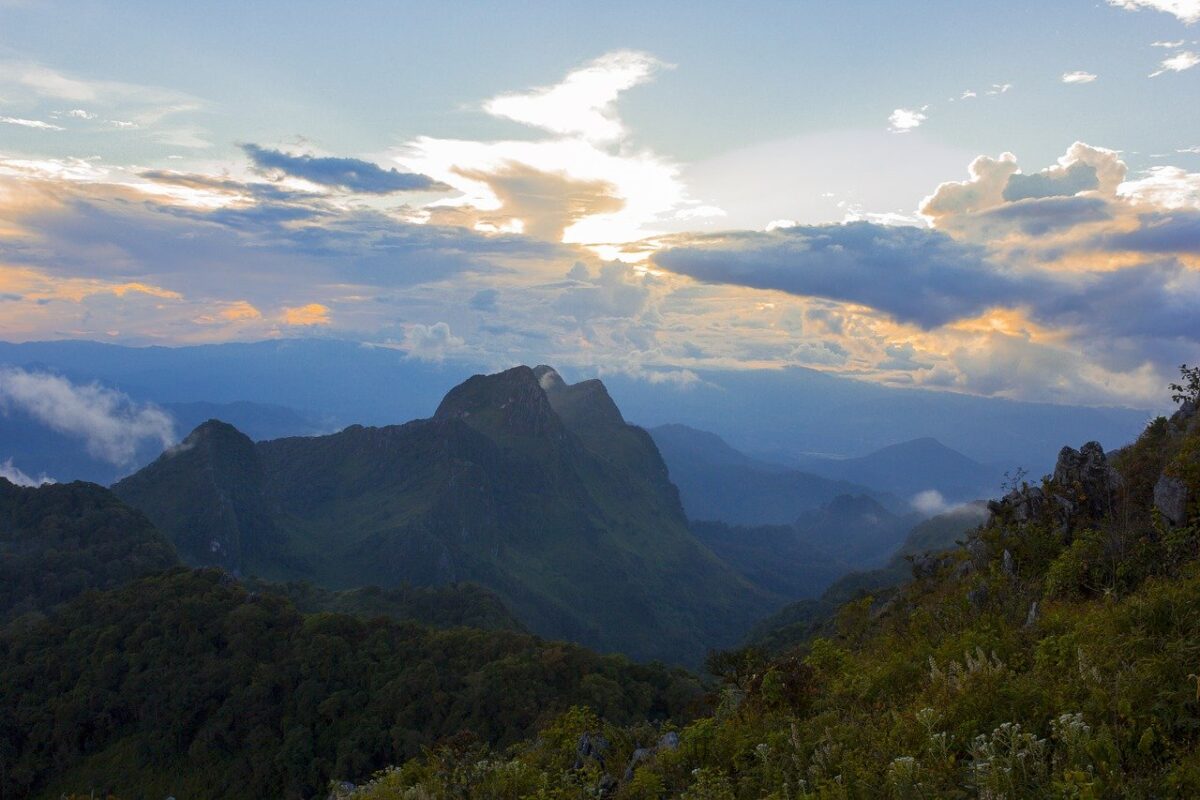 Not many know that it is one of the best spots for whitewater rafting in the country.
Whether it is exploring the local market or hiking in one of the many hills around or exploring the caves, temples, and waterfalls – Chiang Dao will keep you occupied the whole time you are there.
Rent a motorbike to explore the quiet and rugged rural scenes in Chiang Dao.
There are no crowds, no operators over-selling the tours or pubs blasting off music here – and that's what makes Chiang Dao one of the best secret spots in Thailand.
Recommended: From Chiang Mai: Chiang Dao Cave Trekking Full-Day Tour
LAMPANG
Lampang, located in the northern part of the country surrounded by forested mountains, is one of the beautiful hidden gems in Thailand.
An hour away from the famous Chiang Mai city, Lampang is a quieter city that is full of national parks, Buddhist temples, and monuments.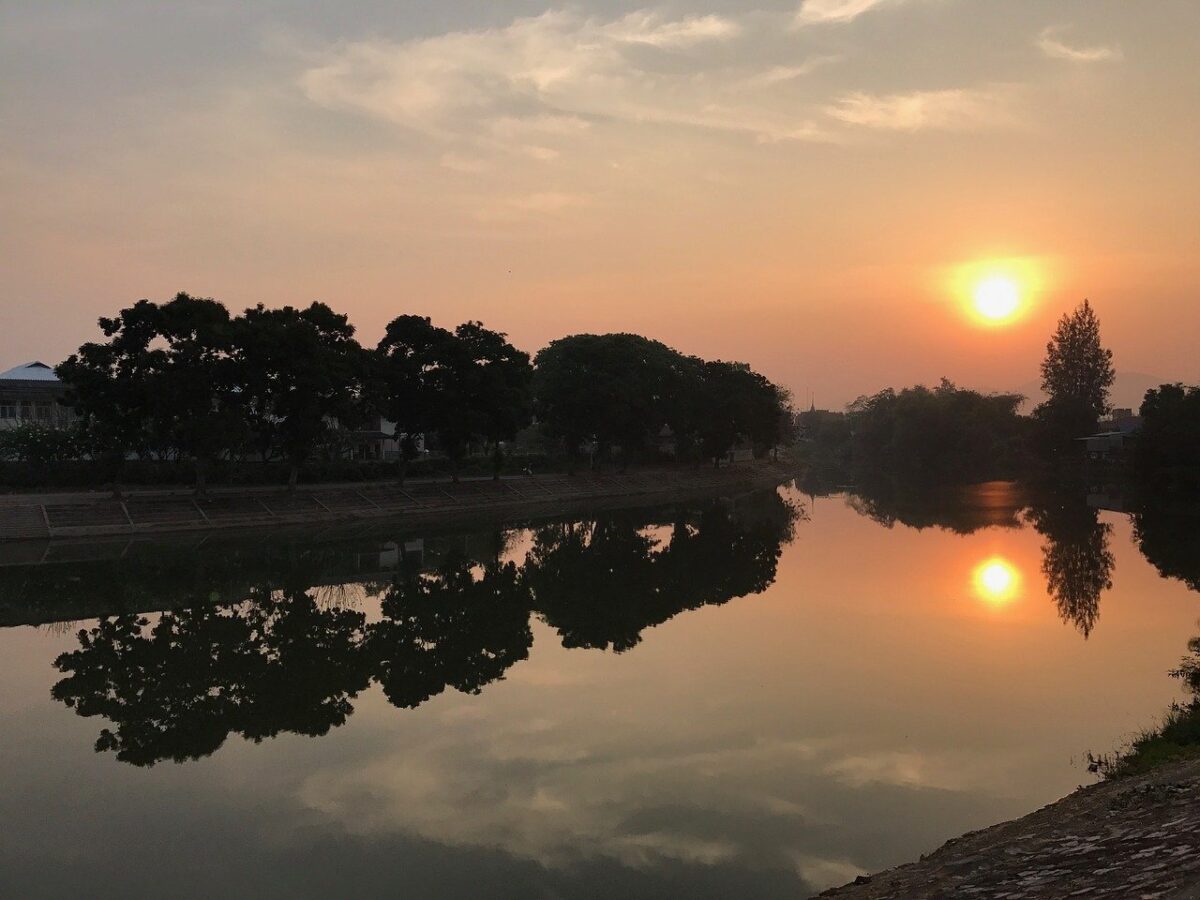 Many people visit the more famous Chae Son National Park, which offers several hiking trails, and is home to the gorgeous Chae Son Waterfalls, but if you want a laid back city, you can opt for Lampang as a base to explore the popular attractions around.
Also visit the Elephant reserve, one of the best Elephant sanctuaries near Chiang Mai where the animals are freely fed and treated better in their natural habitat.
NAN
In the northwest part of the country are several indigenous tribes residing in the remote villages even to this day.
One of the towns is Nan, a beautiful place atop the hill, home to national parks, tribal communities, Buddhist pagodas, and museums.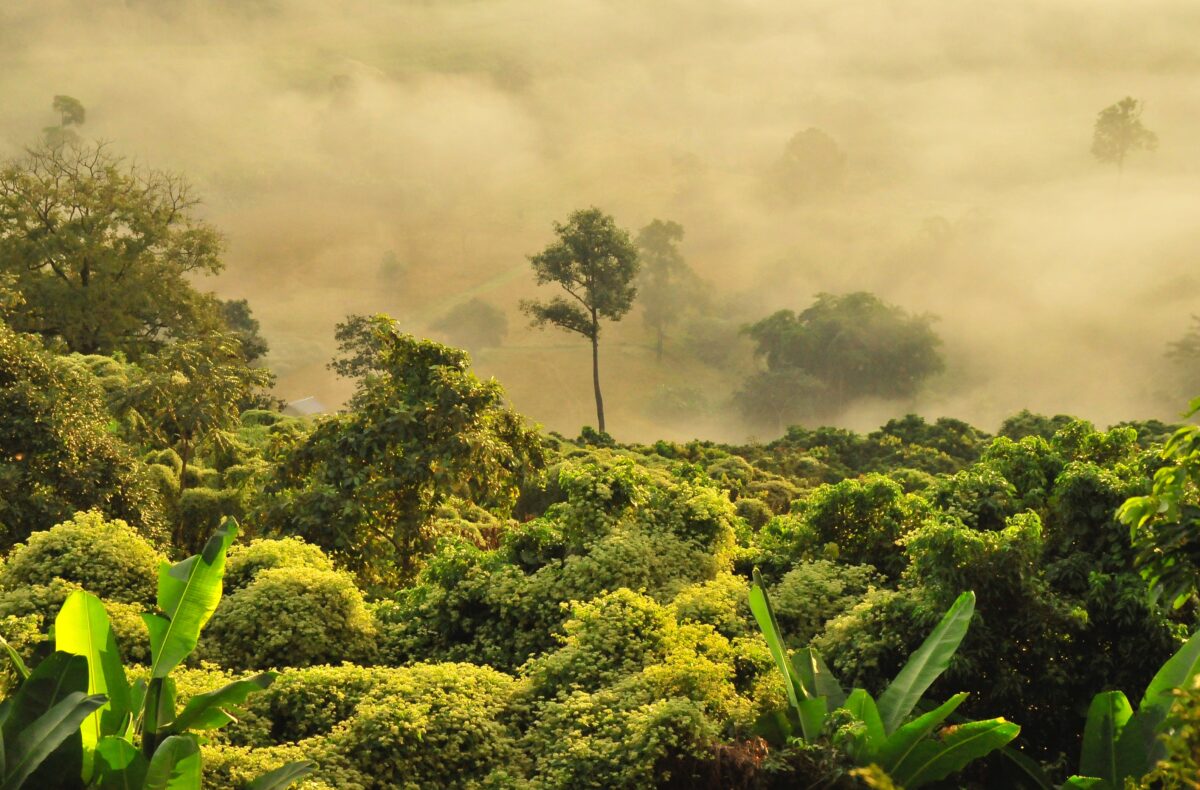 If you are looking for the prettiest hidden gems in Thailand that will truly give you glimpses of authentic countryside life, you should visit Nan. You can take a tour of visiting the tribes of Hmong, N'tin, and Khamu.
If you are in Thailand in January or February, make sure to plan a trip to Phu Kha National Park, where you can witness Thai Sakura or Cherry Blossoms.
You can join on hikes in the beautiful Doi Phu Kha National Park home to lakes, waterfalls, and limestone cliffs.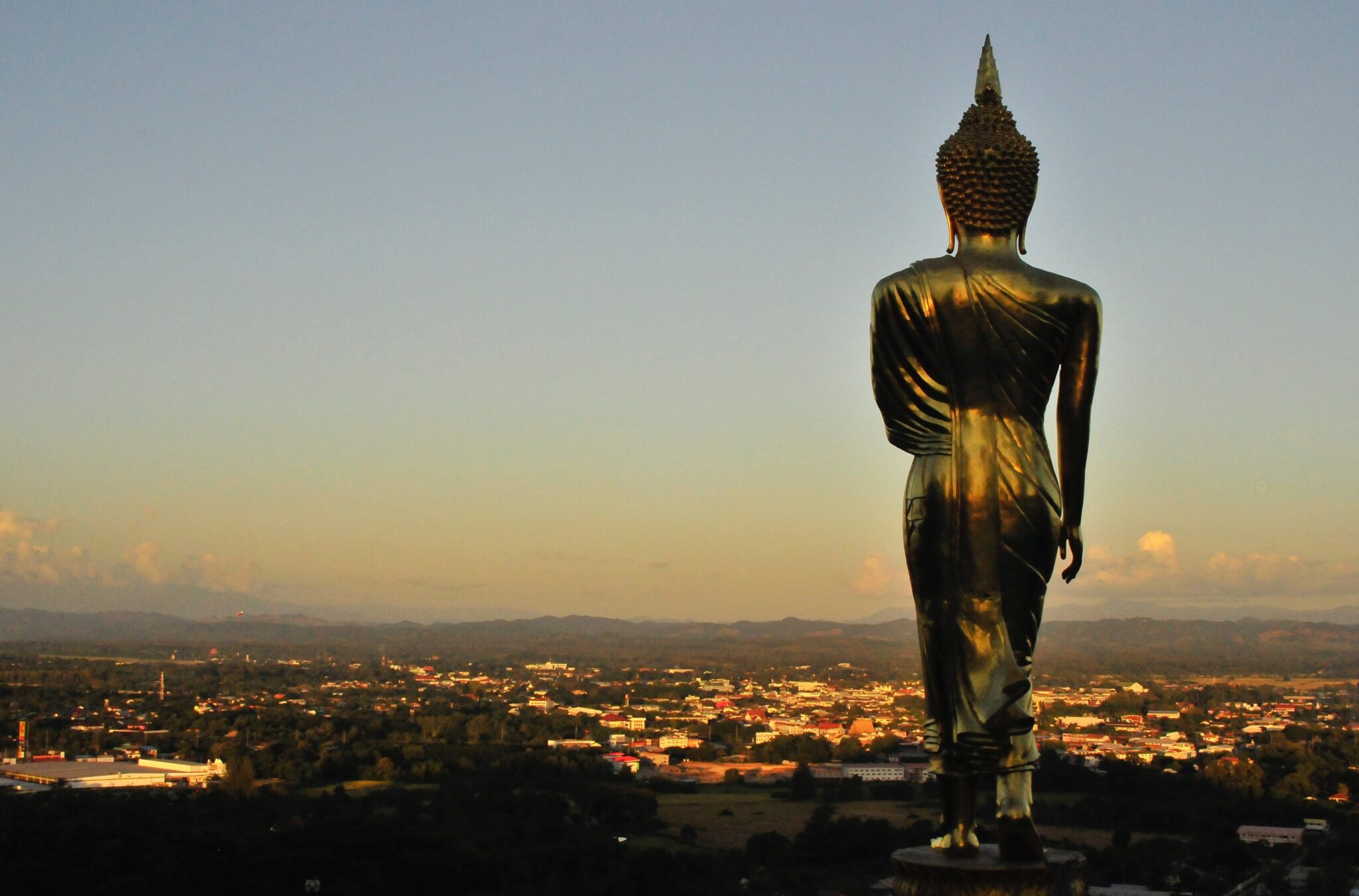 The best way to explore Nan is by renting a motorbike which will give you access to many attractions scattered around, like the geological formations Sao Din Earth Pillars.
Check out the Lanna-style Buddhist temple Wat Phumin and the Wat Phra That Khao Noi, home to 9 meters-high statue of Buddha, and also where you can witness splendid panoramic views of the valley.
MAE HONG SON
Mae Hong Son, a town in the northwest, bordering Myanmar is home to the special hidden gems in Thailand. It is one of the least populated towns, mainly home to many hill tribes, including Shan and Hmong.
This hill town is blessed with abundant landscapes comprising of valleys including limestone hills, rivers, and forests.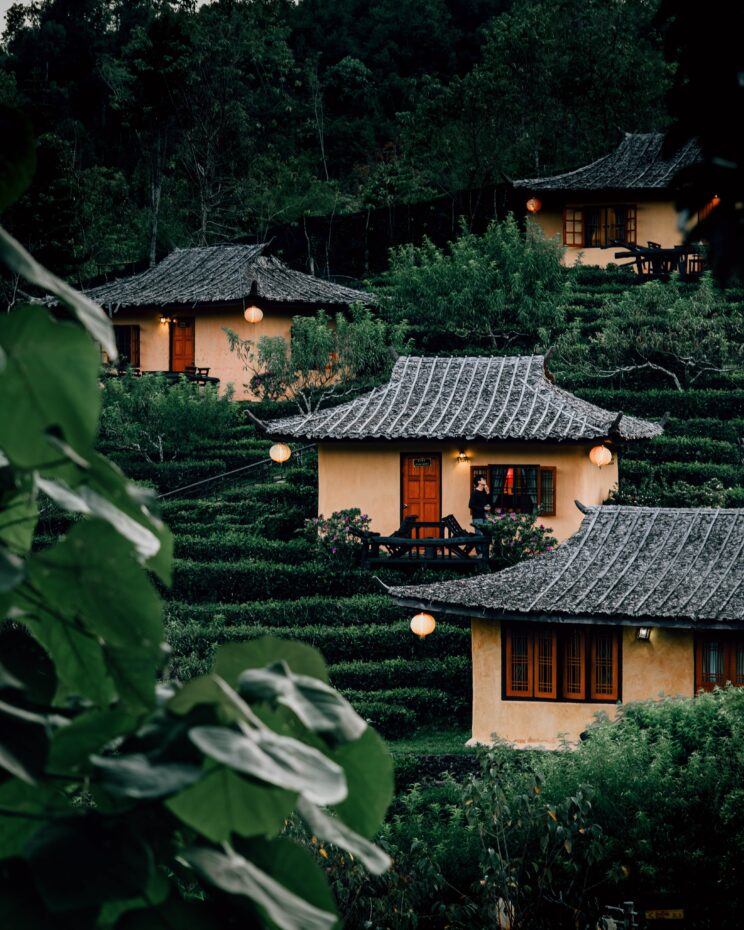 Check out the famous Burmese-styled monastery Wat Phrathat Doi Kongmu atop a hill. Take a stroll around the lake. Rent a motorbike or a bicycle to explore the countryside.
Whether you want to head outdoors or slow down and find a blissful retreat, Mae Hong Son is one of Thailand's most beautiful secluded places.
Recommended: Pai Highlights Private One Day Trip From Chiang Mai
KHANOM
How does spotting rare pink dolphins sound? If you love this idea, plan a trip to Khanom in the Nakhon Si Thammarat Province in the south between March and September because it is one of the best-secluded places in Thailand.
Because of the nurturing locals that have ensured the well-being of these rare creatures, these dolphins feel at home here, and we get to spot them happily going about their businesses.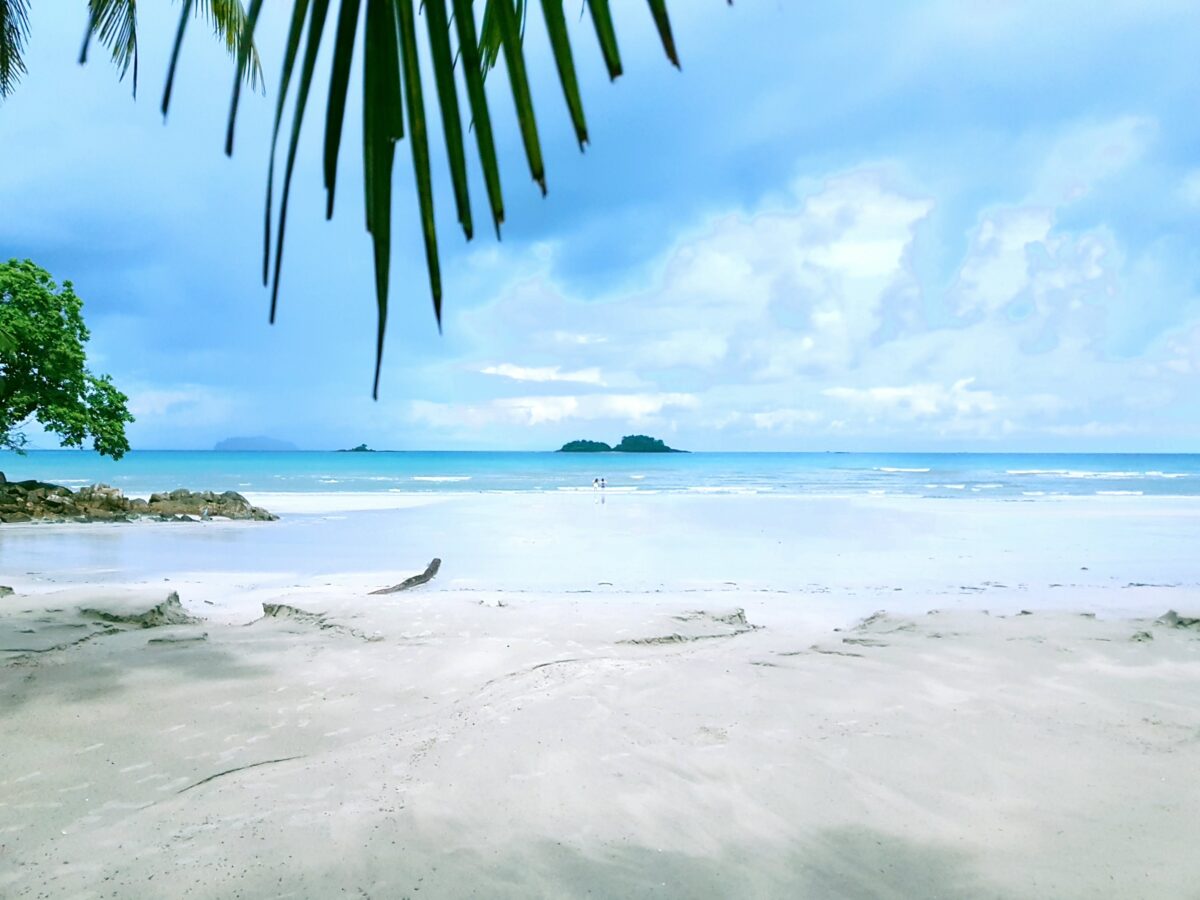 Unlike other places where dolphin watching is too mainstream or crowded, you can enjoy watching them in Khanom without these.
Apart from the dolphins, Khanom is blessed with amazing beaches, including the famous Ao Thang Yi and Hat Nai Phlao beaches, Buddhist temples, and caves like Khao Wang Thong, which is one of the prettiest in this region.
The best way to explore Khanom is by renting a motorbike and having your little adventure.
CHUMPHON
If you are looking for a combination of beaches, waterfalls, Buddhist temples, and national parks without any crowds, head to the southern part of the country because that's where you will find one of the beautiful Thailand hidden gems – Chumphon.
Home to a stunning coastal strip adorned with white sand beaches, coral reefs, and waterfalls within the Chumphon Archipelago National Park, Chumphon is an excellent destination for outdoor lovers and families to experience Tropical Thailand.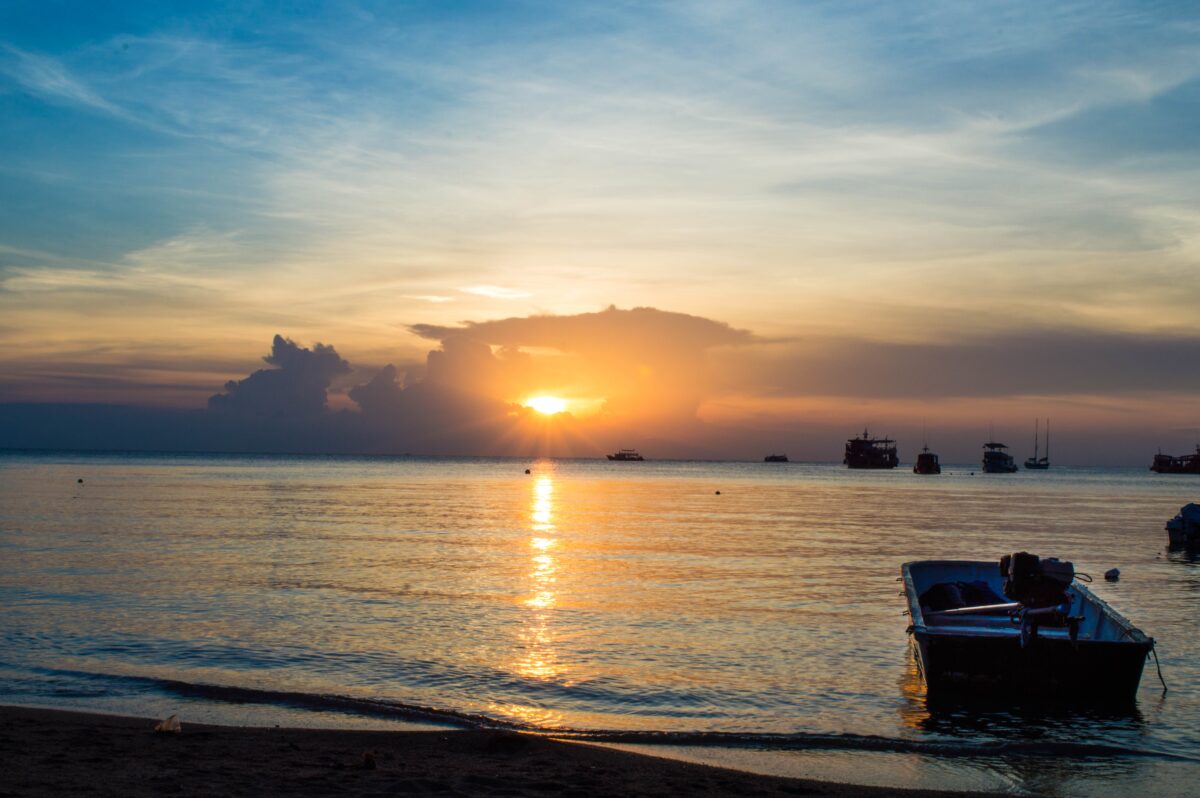 From learning to scuba dive to exploring the dense jungles hiking, there are many things and something for everyone in Chumphon, which needs at least a few days to be spent.
You can rent a motorbike and travel independently, swinging between beaches and mountains. 
Recommended: Chumphon: Koh Ran Ped Guided Snorkeling Cruise & Seafood
PHETCHABUN
Among the many places to go off the beaten track in Thailand is Phetchabun, which is home to many beautiful Buddhist temples, national parks, forests, mountains, and waterfalls.
You will instantly love Phetchabun if you love nature. It is one of the most beautiful hidden gems for those looking to go off the beaten path.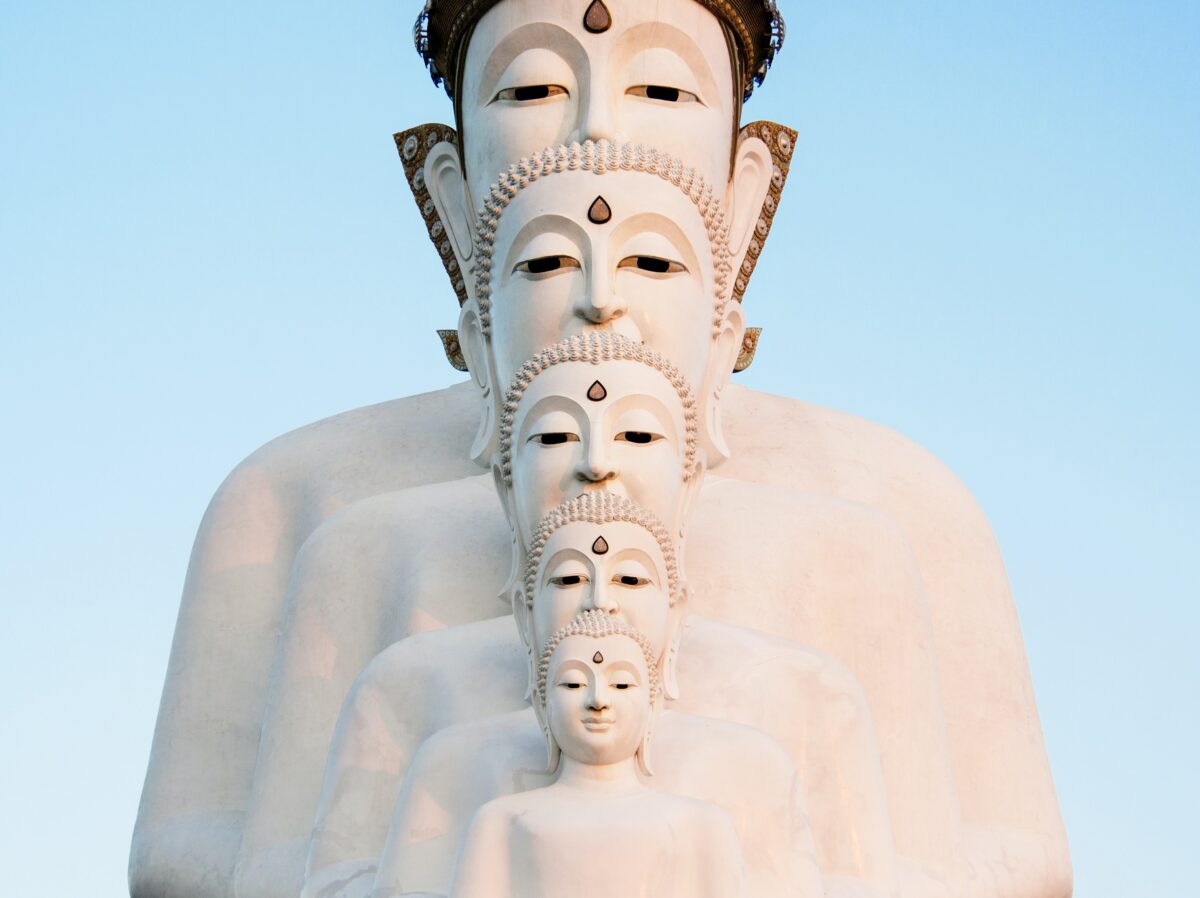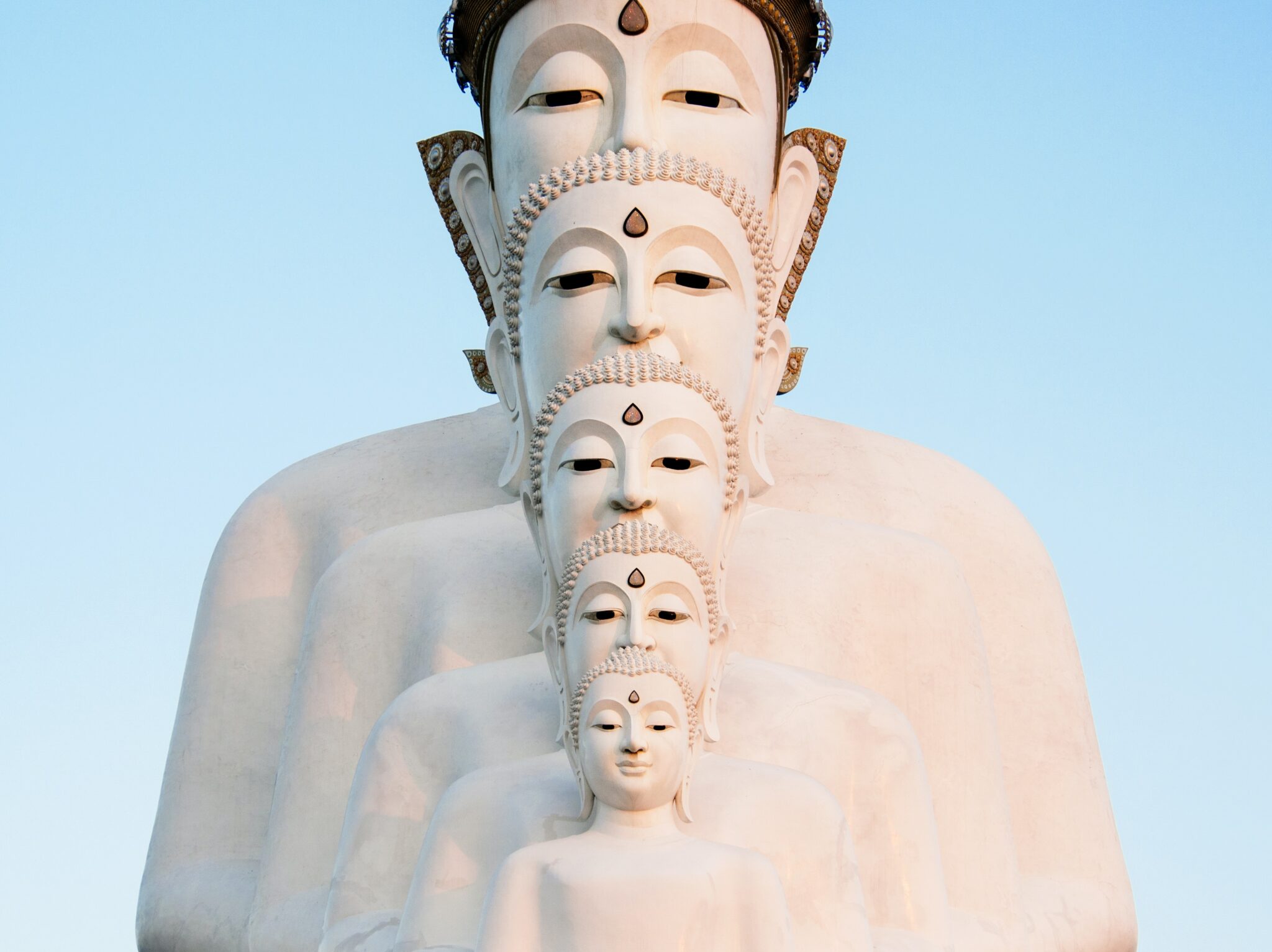 Among the top attractions is Nam Nao National Park, which is best during spring and winter too. This protected reserve is home to many wildlife species, including tigers and leopards that you can spot.
Also plan a trip to Thung Salaeng Luang National Park, Si Thep Historical Park, the gorgeous Sai Thong waterfalls, and the temples including the beautiful clifftop Wat Pha Sorn Kaew.
PHU CHI FAH
One of the most unique places in Thailand is Phu Chi Fah, a mountain area and national forest park in Chiang Rai Province. The name translates to a mountain pointing to the sky in Thai, referring to its splendid beauty.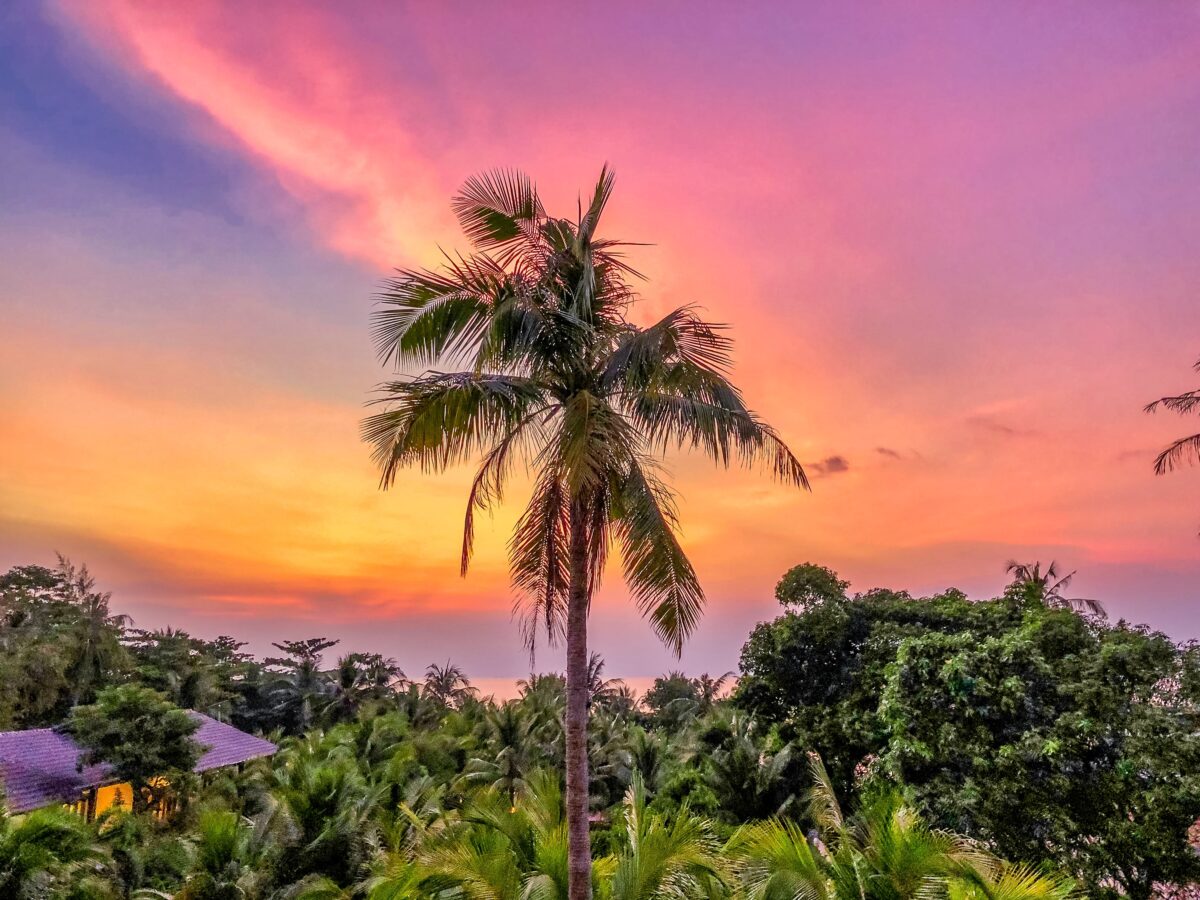 Phu Chi Fah is one of the fantastic Thailand hidden gems where you can easily spend a few days or even weeks surrounded by forested mountains, overlooking the mighty Mekong River.
If you love hiking, there are plenty of trails, especially enjoyable for stunning sunrise views atop mountains covered by floating clouds.
Rent a motorbike and wander through the streets or watch the life by the Mekong, spot the rare birds and the sunset. Phu Chi Fah is one of the must-visit places in Thailand to slow down.
MORE HIDDEN GEMS IN THAILAND – NATURAL ATTRACTIONS
TALAY BUA DAENG
Also Known as The Red Lotus Sea or Talay Bua Daeng in Thai, Lake Nong Harn located in Udon Thani province in the northeastern Isaan region is one of the most beautiful hidden gems in Thailand.
Every year, between October to January, this lake transforms to be one of the most beautiful places in Thailand.
During these months the inland lake sees the pink water Lillies bloom all over, which is a spectacle to behold.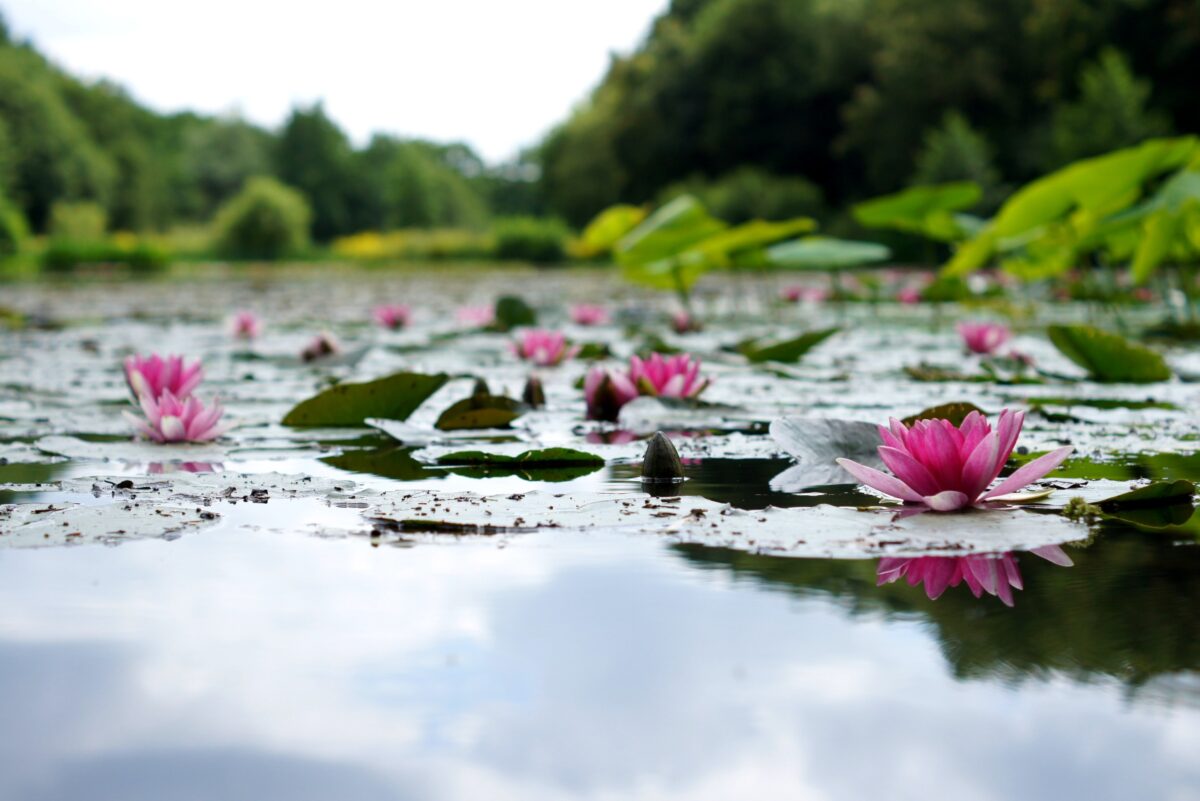 You can take a boat trip on the longboats through the lake, enjoying the view of these lotus flowers up close.
The best time to enjoy this lake is in the morning when the flowers are in bloom. You can also witness rare birdlife and 360-degree views of the countryside and the lake from a nearby tower.
KHAO NGON NAK NATURE TRAIL (DRAGON CREST MOUNTAIN)
One of the most stunning hidden places in Thailand is Dragon Crest Mountain, which is one of the best-hidden gems in Krabi in the southern region.
Not many know about Khao Ngon Nak National Park, which is home to this unique mountain. 
If you are willing for a hike for a few hours on a clearly marked trail w, you will be rewarded with stunning sweeping views of the valleys, all the way to the Andaman sea.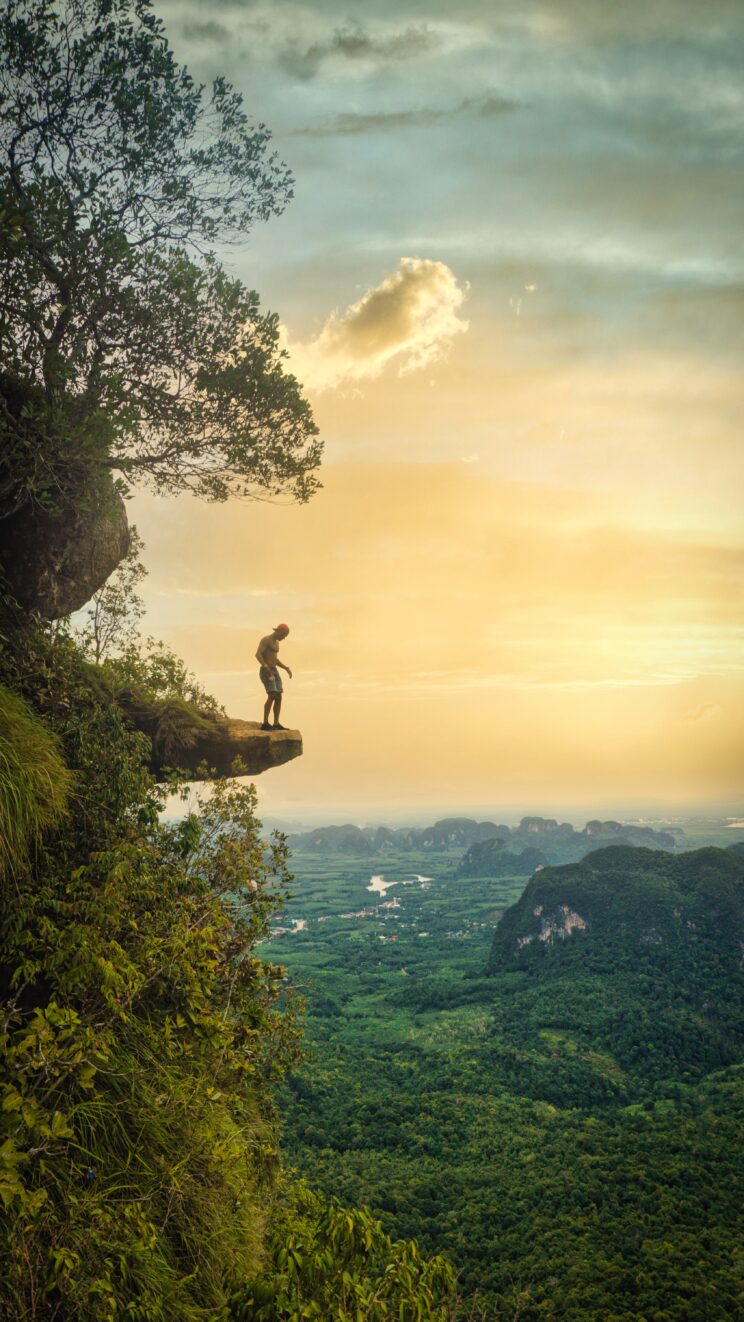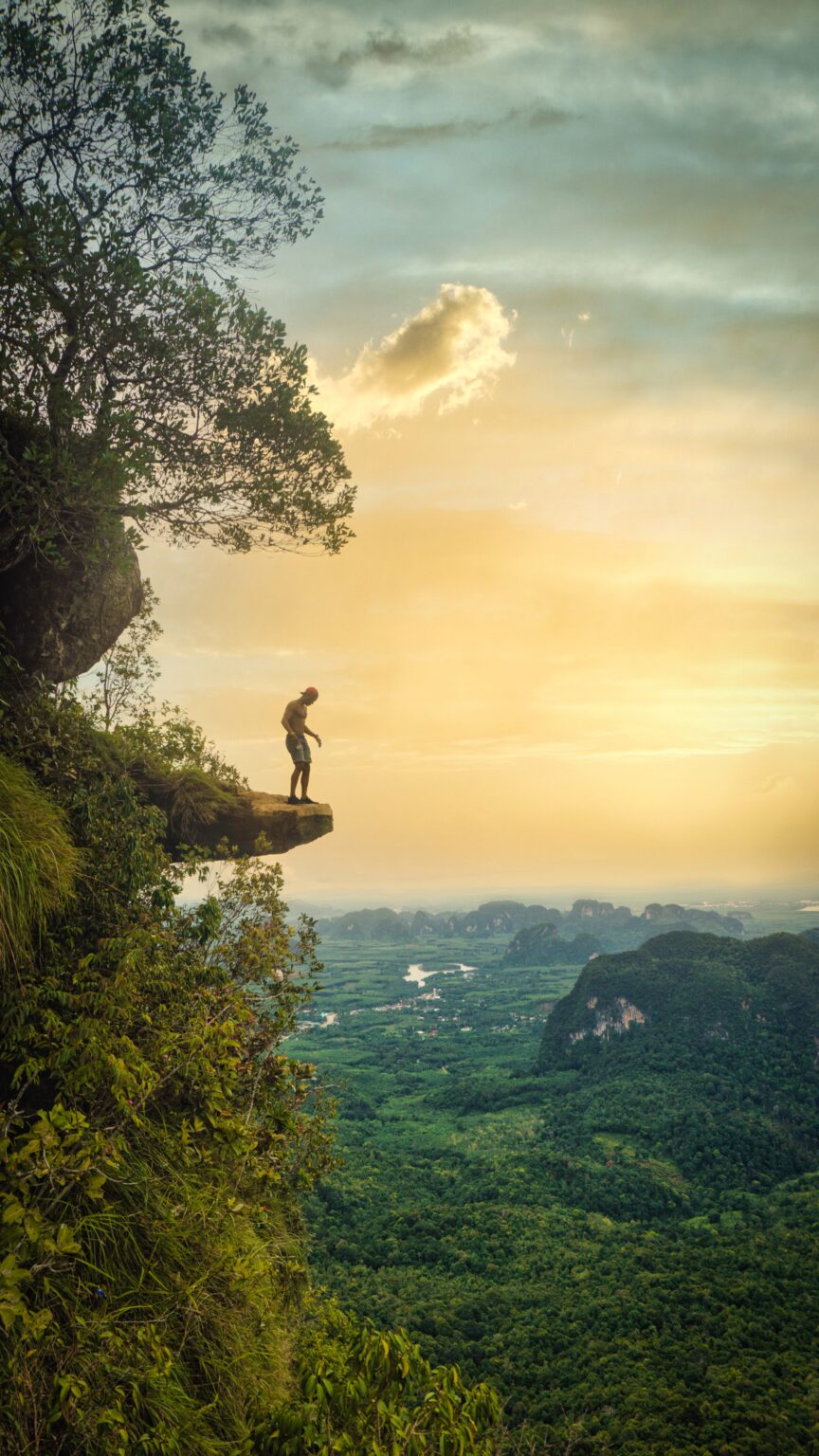 The trek starts from Ao Nang Beach and takes about 3 to 4 hours depending on your preferences.
Stop by the waterfalls along the way, enjoying the dense canopy as you climb to the top of Dragon Crest, which precariously forms a cliff edge that's intriguingly beautiful.
The best time to hike is to be there for a splendid sunrise, which is also the best time given the humidity and hot weather that will follow later on during the day.
YONG WATERFALL
Yong waterfall, located in Yong National Park is one of the best hidden gems in Thailand.
Located in Nakhon Si Thammarat Province, the waterfalls are amidst the lush Central Tenasserim Hills covered in forests.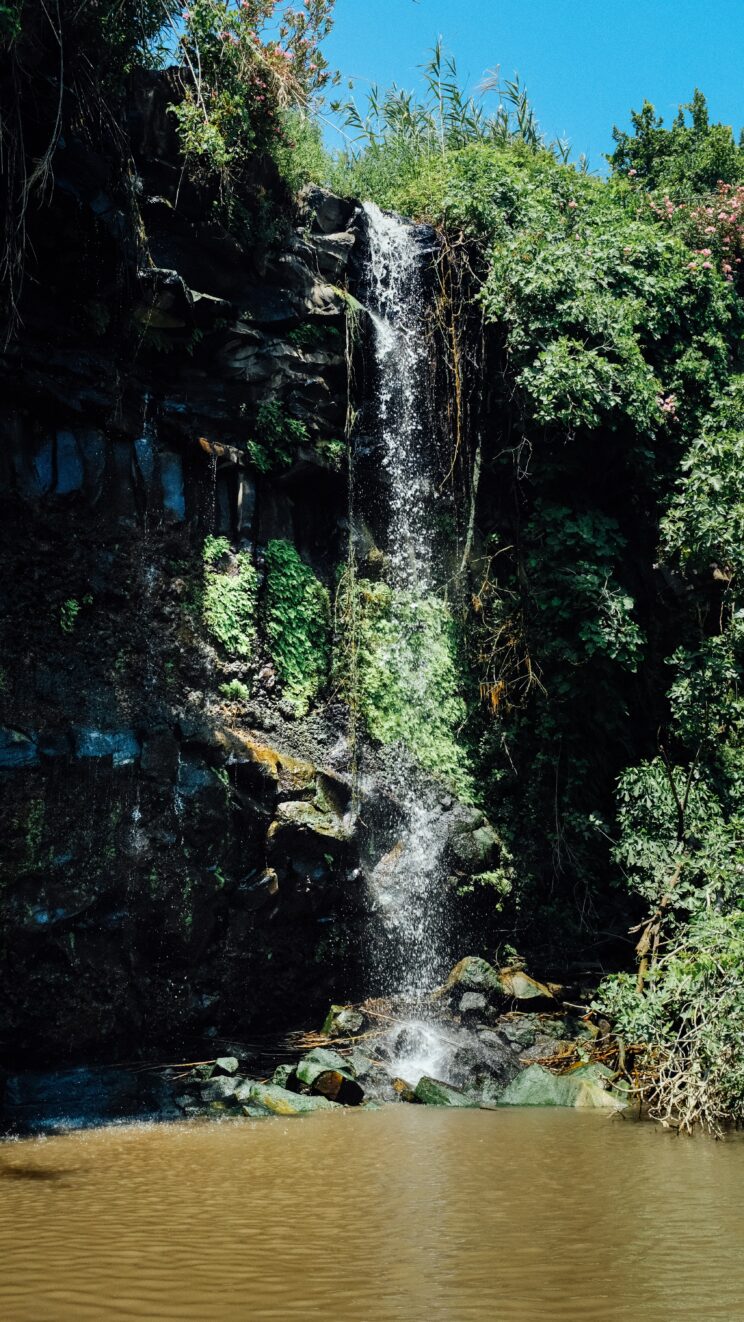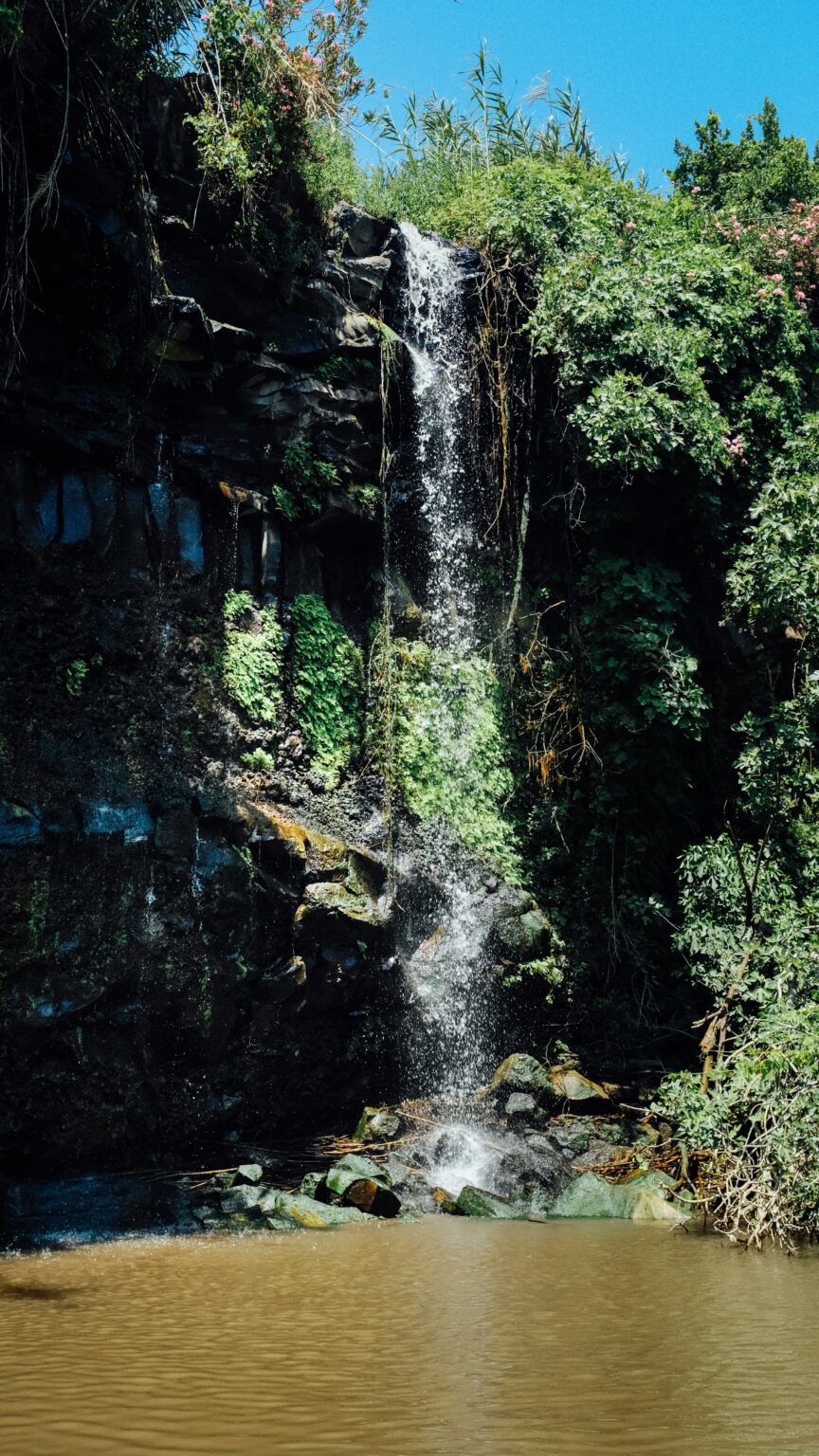 If you plan a trip to Yong waterfall, you can also visit several other smaller, secluded waterfalls in this national park, which is also rich in tropical Flora and Fauna.
HIDDEN GEMS IN THAILAND – FINAL THOUGHTS
That's a wrap on the most beautiful hidden gems in Thailand. While it's a great idea to go off the beaten path, it is also necessary that these don't become commercialized or trashy and unkempt like the popular destinations.
Let's make sure to keep it that way when exploring these Thailand hidden gems.
Do you have any more hidden places in Thailand that you would like to share? Let us know in the comments below, and I'll include them as well.
PIN HIDDEN GEMS IN THAILAND TO READ LATER