Looking for the best Amsterdam quotes? You are at the right place. The capital city of the Netherlands and one of the best European cities known for total fun, adventure, food and fabulous nightlife needs no introduction. It will enchant you with the splendid canals, adorable buildings, world-class museums, delicious food, drinks and the best nightlife in the world.
And if you are looking for the best quotes about Amsterdam that will describe what it is to travel to this gorgeous city, here are the top Amsterdam quotes and captions that will help you to perfectly put forth your emotions and feelings into words.
So what are you waiting for? If you are just back from this sin city and want to show off your pictures with epic Amsterdam quotes or you are simply looking for some quotes about the city to inspire you to plan a trip soon, you have got a wide range of quotes waiting for you.
Let's get started with the best quotes right away.
THE BEST AMSTERDAM QUOTES
From defining the sin city to considering it as a city of opportunities, freedom, art and romance – Amsterdam means many things to many people, beyond just being a city, shaping the lives of many around the world.
These Amsterdam quotes are the best in giving us insights about the culture, canals, cafes and more.
'Some tourists think Amsterdam is a city of sin, but in truth, it is a city of freedom. And in freedom, most people find sin.' ― John Green
John Green, the author of the best-seller The Fault in the Stars and other romantic books, describes this Dutch capital best.
'Amsterdam is like the rings of a tree: It gets older as you get closer to the centre.' -John Green
'I am a village boy, and Amsterdam for me was always the big town.'– Anton Corbijn
'I think Amsterdam is to Holland what New York is to America in a sense. It's a metropolis, so it's representative of Holland, but only a part of it – you know, it's more extreme, there's more happening, it's more liberal and more daring than the countryside in Holland is.' – Anton Corbijn
'But words are water in Amsterdam, they flood your ears and set the rot, and the church's east corner is crowded.' – Jessie Burton
'This city is like no other city in the world. It is brilliant but it is bloated, and I've never called it home' ― Jessie Burton
'Amsterdam has more than 150 canals and 1,250 bridges, but it never seems crowded, nor bent and bitter from fleecing the tourist.' – Julie Burchill
'Call me a pig, but isn't it brilliantly refreshing how early the Dutch eat dinner? When they're still laying out the cutlery in achingly hip Barcelona, they're hanging the closed sign on the restaurant doors of old Amsterdam.' – Julie Burchill
'In Europe, I always have fun bike riding in Amsterdam.' – Ezra Koenig
'Then came the second Amsterdam discovery, although the principle was known elsewhere. Bank deposits did not need to be left idly in the bank. They could be lent. The bank then got interested. The borrower then had a deposit that he could spend. But the original deposit still stood to the credit of the original depositor. That too could be spent. Money, spendable money, had been created. Let no one rub his or her eyes. It's still being done every day. The creation of money by a bank is as simple as this, so simple, I've often said, that the mind is slightly repelled.' – John Kenneth Galbraith
'Location: Amsterdam, Where Fire Is Called "Vlam' – Kristin Cashore
The curious Dutch classification gedogen, which means 'technically illegal but officially tolerated.' – Russell Shorto
'Amsterdam must have more than a million people. But the only area where jazz is really profitable and successful in an economic sense is in Japan. That's because they haven't been exposed enough.' -Norman Granz
'I get inspired by certain places. You have to write in places like Amsterdam or Paris or New Zealand, when you're standing on a yacht, looking out at the middle of the ocean.' – Action Bronson
'The Annex is an ideal place to hide in. It may be damp and lopsided, but there's probably not a more comfortable hiding place in all of Amsterdam. No, in all of Holland.' – Anne Frank
INSPIRATIONAL AMSTERDAM QUOTES
'Stand outside De Eland, on the Berenstraat Bridge over the Prinsengracht, and you see what real Amsterdam life is like.' – David Hewson
'Historic Amsterdam, that old part you first see when you turn up at Centraal Station, may have its monuments, but it's also the most tawdry and overcrowded part of the city.' – David Hewson
'Most visitors to Amsterdam will wander into the red-light district out of sheer curiosity. The narrow streets are mostly safe day and night – just don't try to take pictures of the women working in the windows.' – David Hewson
'Amsterdam was a great surprise to me. I had always thought of Venice as the city of canals; it had never entered my mind that I should find similar conditions in a Dutch town.' – James Weldon Johnson
'In Amsterdam, the water is the mistress and the land the vassal. throughout the city, there are as many canals and drawbridges as bracelets on a Gypsy's bronzed arms.' -Janet -Felix Marti-Ibanez
'Amsterdam is such a fun, cool place, and it's very Instagrammable with the canals and the boats and the flowers and the architecture. It's amazing for outfit of the day shots.' – NikkieTutorials
'Ireland is also quite nice. So is Amsterdam.' – Diane von Furstenberg.
'When the Internet arrived in Ireland, it was like having Amsterdam's Red Light District in your own living room.' – Tom Dunne
'Amsterdam is not Holland. It is a city that attracts people from all over Holland. And lots of international tourists and party people." – Eddy de Clercq
'And it'd be very hard to make up something as strange as the Dutch tulipmania in the seventeenth century, for example. Or the mysterious case of Thomas Clapper. Or the entire civic history of Seattle, Washington.' – Terry Pratchett
AMSTERDAM QUOTES ABOUT TRAVEL
Amsterdam is one of the most visited cities in Europe. And there is no surprise in this. It is not as glamourous as Paris or as urban-like London or bustling like New York, and that's what makes the city special.
It is a very compact city, and there are so many amazing things to do in Amsterdam whether you are here for two to three days or intend spending more time.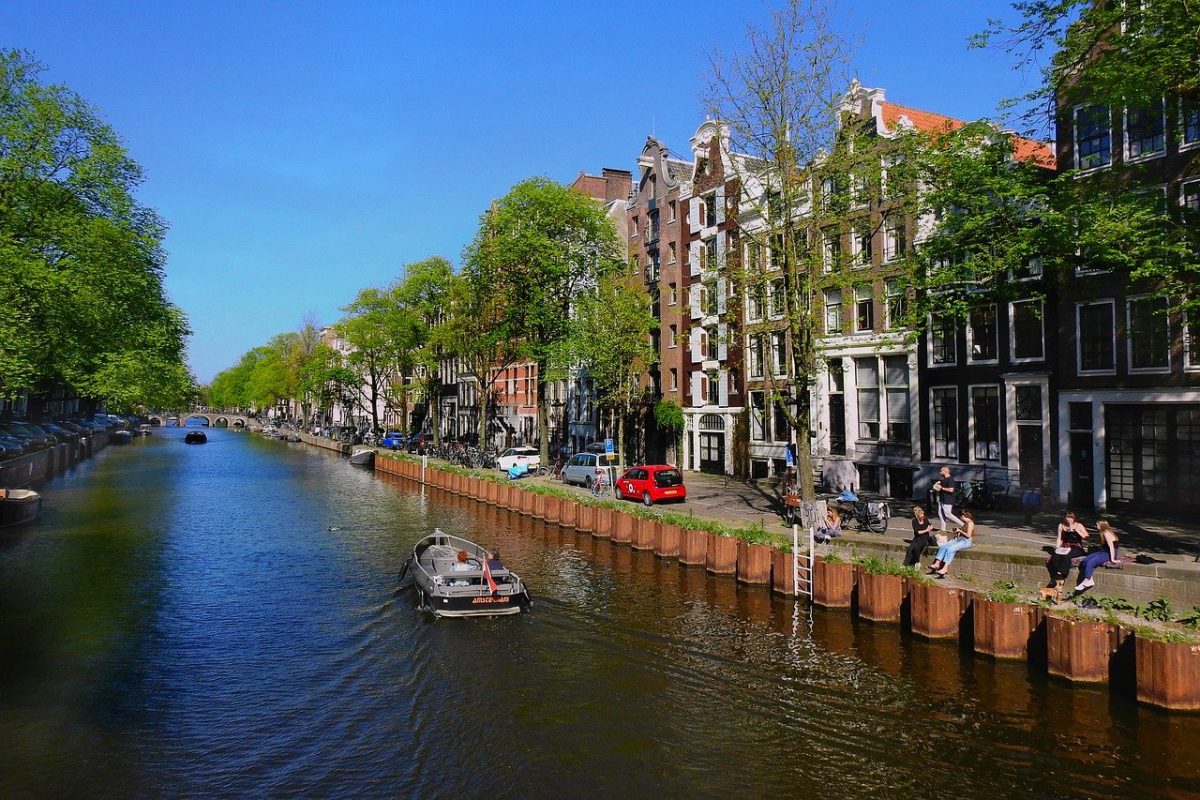 Thanks to the excellent connectivity, you can plan many fabulous day trips from Amsterdam to the Tulip fields, medieval wooden will mills, ancient villages and the architecturally brilliant Rotterdam, which is just 15 minutes away.
If you are still not convinced, check out these inspiring Amsterdam travel quotes that will entice you to go there.
'My dream holiday would be a) a ticket to Amsterdam b) immunity from prosecution and c) a baseball bat.' – Terry Pratchett
'My experience in Amsterdam is that cyclists ride where the hell they like and aim in a state of rage at all pedestrians while ringing their bell loudly, the concept of avoiding people being foreign to them.' – Terry Pratchett
'Amsterdam is a breeding ground for new creative pursuits in many areas fueled by tolerance and openness to ideas, unlike any world city I've been to. There is something for everyone here, especially when you dare to go off the beaten path.' – Marcel Wanders
Many people compare the American city San Franciso to Amsterdam thanks to the art culture, freedom and fun it offers.
'San Francisco is a lot like Amsterdam – free, open-minded and casual – though I expected better weather.' – Marcel Wanders
'Amsterdam lives and breathes creativity. One moment you walk into a building from the 17th century, and the next you find yourself in a hub of creative start-up companies.' – Marcel Wanders
What's special about Amsterdam is that the city is able to connect worlds that are not otherwise connected. – Marcel Wanders
'When I wrote my book about Amsterdam, the main objective was to talk about the city's creativity rather than just its design.' – Marcel Wanders
'I love Amsterdam. The city is vibrant and alive. It's fresh and so open. It's definitely one of my favourite places.' – Stefon Harris
'Here people cycled with a reckless swagger, talking on the phone and eating breakfast.' ― David Nicholls
'I dropped my pants in a tattoo parlour in Amsterdam. I woke up in a waterbed with this funky-looking dragon with a blue tongue on my hip. I realized I made a mistake, so a few months later I got across to cover it. When my pants hang low, it looks like I'm wearing a dagger! -Angelina Jolie'
TOP AMSTERDAM INSTAGRAM CAPTIONS
Below Amsterdam quotes perfectly describe the mood and occasion that you can share on Instagram. Use these Amsterdam Instagram captions to paint a beautiful picture of Amsterdam through words to gel with your fabulous pictures and stories!
'I left my heart in Amsterdam.'
'When in Amsterdam!'
'I am so happy to see more and more people in this country are becoming addicted to cheese.' – James Beard
'Amsterdam – The city of bikes.'
'Evolution is a theory with more holes than a Dutch dam of Swiss cheese.' – Eoin Colfer
'AMS = absolutely magical streets.'
'I've had so many hot, cheesy, corny loves of music in my life. I had a very intense Billy Joel period. So once you've really Joeled it up – there's some good periods of Joel; it's not all hot cheese. But I can't judge anyone else for their cheese. I've deep-sea dived in the Gouda.' – Jack Black
'It's hard to argue over money when a girl flashes you her pussy.' – Oliver Markus Malloy
'In Amsterdam, the river and canals have been central to city life for the last four centuries.' -Janet Echelman
'I'm just a girl from Amsterdam.' – Eva Simons
'In a city like London, the fact that cultures live together and cross-fertilize is a beautiful and natural thing. The many cultures in Amsterdam contributed to the city's high level of craziness – something which every interesting city should offer. But sometimes immigrants can live in parallel worlds which can exclude others and not be very attractive.' – Charles Landry
I lived on a houseboat in Amsterdam for a year. It was intense, and it's possible that I even had a few blackouts. – Wolfgang Beltracchi
AMAZING AMSTERDAM PUNS
Looking for some quirky Dutch puns? You could use these below funny Amsterdam puns for Instagram captions. Some of these are perfect for Amsterdam one-liners that are in vogue. Thank us later!
What did the police get in Amsterdam? A massage in a brothel
Do it for the Amster-gram
Amster-dayum is a gouda city
Sadly, it is time to Van Gogh this city
I didn't strut through Amsterdam. I stroop-waffled along
Cycling in Amsterdam was a piece of a pancake
Do you think our tu-lips should kiss? Methinks yes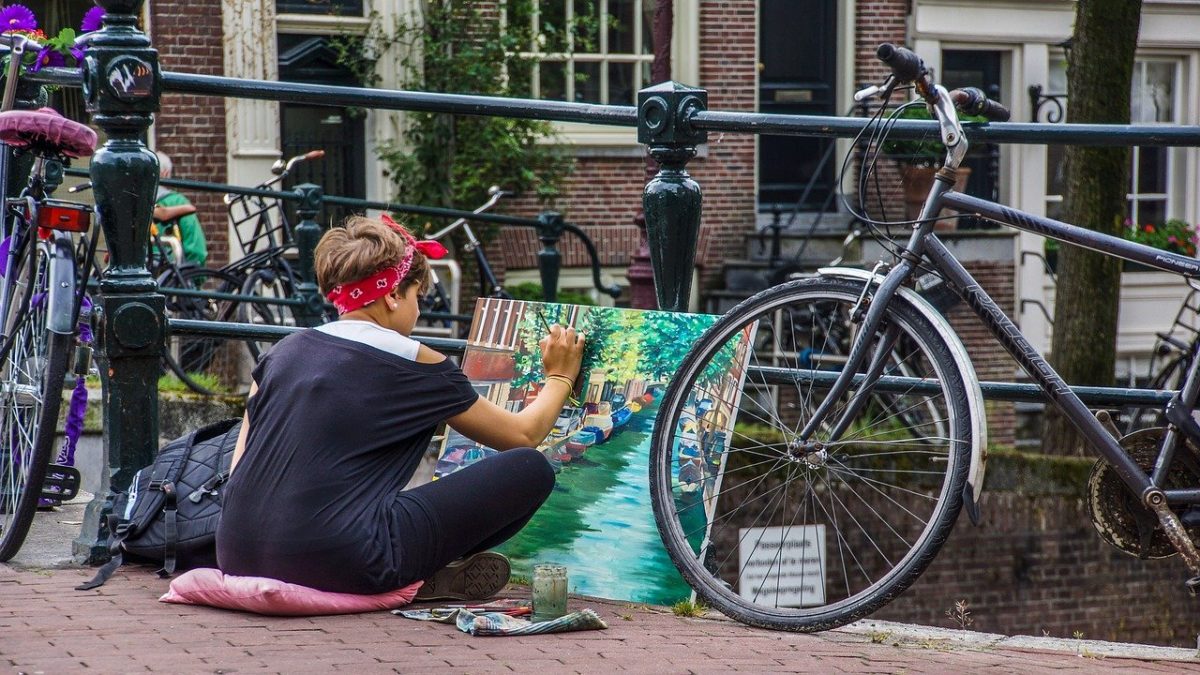 A friend with weed is a friend indeed
I had a waffle good time in Amsterdam
Too Dutch of a good thing
Amsterdam Jordaan pretty
You are Dutch you eat
Dutch is life
Visiting Amster-dayum was too Dutch of a good thing.
I cycle therefore I Amsterdam
There's no Dutch thing as bad publicity
Well, I will be Damned
Dutch wood
Do you like windmills? Because the Dutch are big fans
Amstel in love with Amsterdam
Amsterdamnnnn
Age is not important unless you're a cheese.
You're lookin' so gouda today.
Hey Amsterdam, how's it growing?!
Amsterdam definitely met our high expectations.
MORE AMSTERDAM CAPTIONS
Are you looking for more Amsterdam quotes? Well, we got some more amazing Amsterdam sayings and quotes about Amsterdam for you below.
'Sometimes it just means flying from Bogota to New York via Amsterdam to have a day with your kids. When we spend time with them, I think we do our utmost best to be really with them – on vacations or during weekends or even at breakfast in the morning.' – Willem
'Jan-Peter offered to teach me the language of Amsterdam's red light district. But after his first phrase using the back door will cost you double I withdrew my request.' — Cristina Garcia
'I'm not going back to Amsterdam, though it would be very comfortable there with Frank de Boer, Danny Blind, and Dennis Bergkamp. When I left 12 years ago, I said I would return, but I did not know then what great years I would have with Manchester United. I might occasionally visit training with them, but I will not be going regularly.' – Edwin van der Sar
'It was in December. I stood in the back of the tram, all the way in the back. It drove through the country and stopped and started again, it took hours, the countryside was endless. And the sky got bluer and bluer and the sun shone until it seemed like flowers would have to start sprouting out of the country bumpkins. And the red roofs in the villages and the black trees and the fields, most of them covered with straw, had it nice and warm, and the dunes sat bareheaded in the sun. And the road lay there, white and smart, it couldn't bear the sunlight, and the glass panes of the village streetlamp flashed, they had trouble withstanding the glare too.
But I got colder and colder. And the tram ran as long as the sun shone. It's a long ride from Hillegom to Leiden and the days are short in December. By the end, a block of ice was standing there on the tram staring into the big stupid cold sun that was flaming red as though the revolution was finally starting, as though offices were being blown up all over Amsterdam, but still it couldn't bring a spark of life back to my cold feet and stiff legs. And it kept getting bigger and colder,red-light and I got colder and stayed the same size, and the blue sky looked down very disapprovingly: What are you doing on that tram?' ― Nescio
'Prostitution is not exactly a reputable business over there either, even though the girls actually have to pay taxes on their earnings and submit to regular health check-ups. Even the prostitutes have universal healthcare over there. The benefit of legal prostitution is obvious: tax income for the city, healthier girls, and safety. In Amsterdam, each girl has an alarm button next to her bed that she can press if one of her "customers" tries to rape or hurt her. The police will arrive within minutes and protect the girl from harm.' ― Oliver Markus Malloy
So that's about all the best Amsterdam quotes for you! Have you got other amazing quotes about Amsterdam that you would like to share? Know in the comments below.
Have you been to Amsterdam? Also, if you enjoy quotes, check out the best Japan Quotes, Quotes about Tokyo and Incredible Switzerland quotes as well.
PIN AMSTERDAM QUOTES TO READ LATER