Ooty, the queen of hill stations needs no introduction. But to me, Ooty was that getaway to head to with friends and family, and I don't remember the times I have visited this charming hill station. Why? Because I grew up in Mysore, and Ooty was my instant neighbour to travel when bored or just because I wanted to get out! So when Sterling Holidays gave me a chance to explore Ooty with them, I thought I shouldn't expect anything new. But believe me, Sterling Ooty Fern Hill was indeed true to their tagline – a holiday that went differently despite being familiar with this hill station. Not convinced? Read ahead to know how to have an offbeat Ooty holiday!
A Welcome to The Sterling Ooty Fern Hill
It was a misty and a cold morning when I got off the bus at Ooty bus stand to join the group of bloggers. A bus took us to Sterling Ooty Fern Hill, our abode of adventure, activities and fun for the next two days. Located away from the main town, I could sense that feeling of being secluded to be tucked away amidst nature as soon as the bus quickly left the centre. A short ride later, we were at Sterling Ooty Fern Hill.
The forested landscape surrounds the beautifully located Fern Hill resort. Bearing all the signs of an elegant upscale retreat, its location makes for a wonderful choice to spend a blissful holiday. After freshening up we arrived at The Fern, the in-house restaurant with splendid views, for a scrumptious Buffet breakfast. After gorging upon as much as I can, we were ushered to attend a presentation by Sterling Holidays.
Sterling Holidays – Where You Can Holiday Differently
When there are hundreds, if not thousands of resorts offering luxurious getaways in different parts of India, what can you expect from Sterling? Well, starting their journey in the hospitality sector as an extravagant holiday provider, Sterling Holidays now have revamped to offer unique holiday experiences catering to all segments of travelers.
So it's not just a pampering holiday with Sterling anymore. Be prepared to experience their various activities depending on your location, which includes offbeat explorations, getting to know the culture, food and people, and even adventurous indulgences.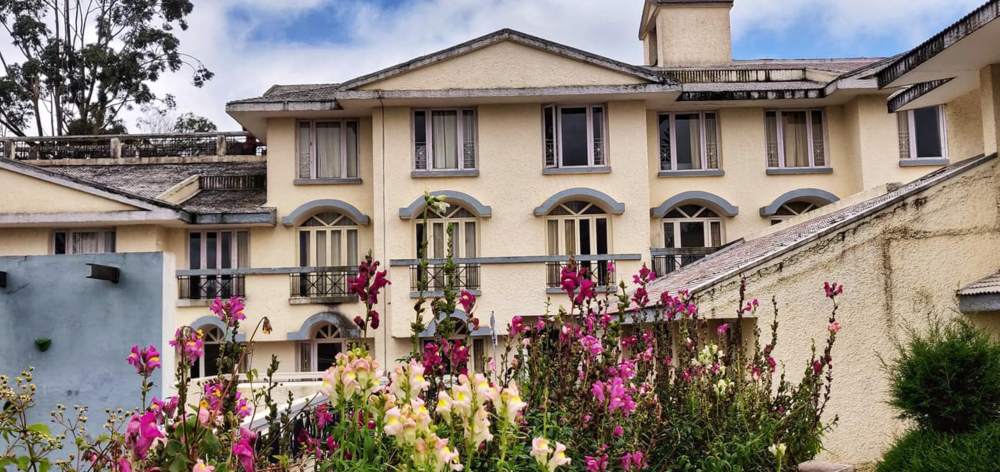 'You are going to explore somethings in Ooty which you have never done on your previous trips this time,' said Rajib, the manager. Their concept of creating different holiday experiences impressed me, and I couldn't wait to experience one in Sterling Fern Hill Ooty.
Visiting Toda Community
The Nilgiris is one of the most ancient regions in India and not many know that it is home to more than 60 tribal communities that have flourished in these hills for centuries. I was introduced to the Kurumba community during one of the trips to Coonoor. And this time, I learnt about Toda, the top ranking community among the Todas, Kotas, Badagas, Kurumbas and Iruals.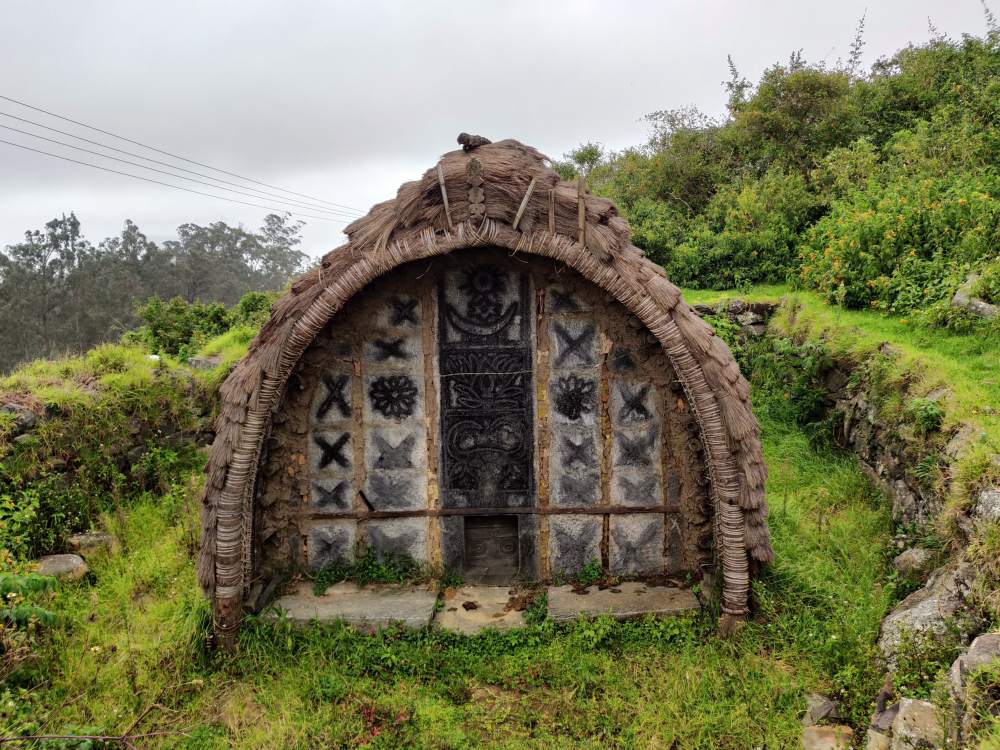 Located about 10km from Ooty centre, the Toda Community consists of a small population of about 1000 people today. It is an indigenous pastoral tribe, which relied highly on rearing cattle, specifically Buffaloes, which is also the community's deity, provider and a sacrosanct.
They are strict vegetarians and don't worship idols, instead, the spirits and nature. The people relied on the pastures for a living, until the past decades where agriculture took over. They lived in traditional homes called Munds until recently, homes in half-barrel shape constructed using the special grass, mud and stones.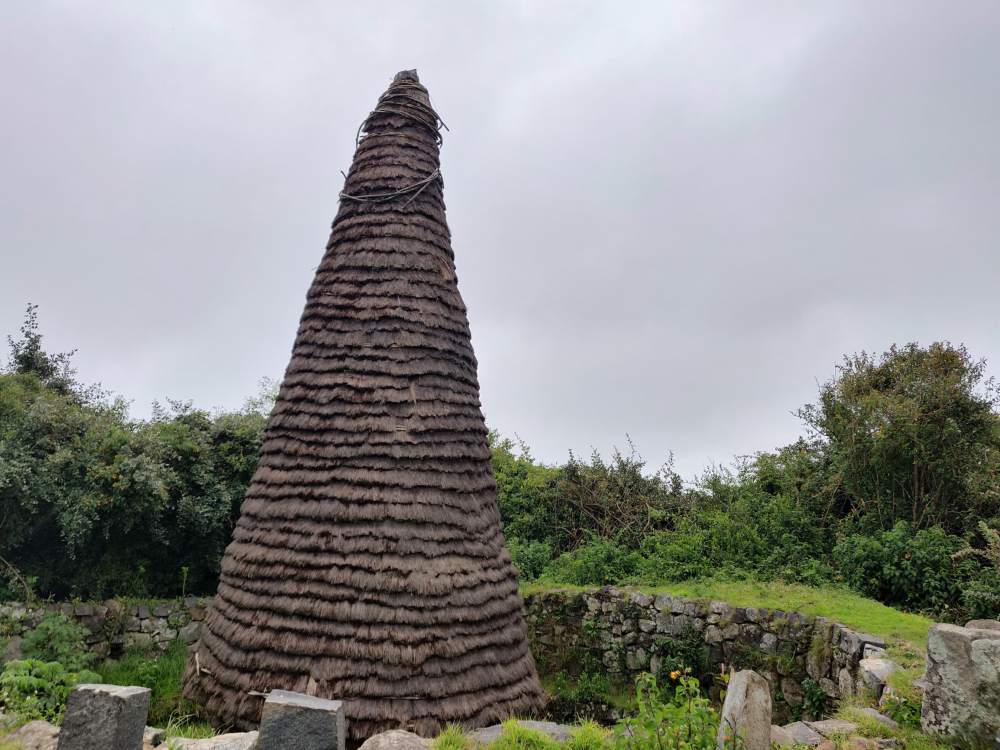 The entrance to the home is so small that you can only crawl to enter, which protected people from the unexpected attack of animals. The temples are also built in the same way, and all the traditional ceremonies happen at this location.
We couldn't see any homes, but there were two temples that we visited. Only the priest is allowed inside and performs the rituals while people gather around the temple in the compound. Women aren't allowed inside though and can watch the traditions from a distance. During the regional festivals, thousands of people from around 60 communities arrive at this place to attend the rituals.
The community now practises mostly agriculture, and live in modern homes, but still follow the traditions as much as possible.
The urbanization has had an effect on Toda too, just like the other communities, but the government has stepped forward to preserve and protect the culture and lineage of Todas.
We went through the wedding photographs of a couple that showcased the traditional wedding rituals of Todas. Their traditional attire includes a shawl made of wool, which is wrapped around by men and worn as a skirt by women. Just made of white, black, red and blue, the shawls are made by hand by women and they look really wonderful!
We tasted their special cuisine Ottidinash, a sweet dish made of boiled rice, buttermilk and butter from buffalo milk. I loved the tiny hamlets, culture and the rich history of Toda, a unique experience for someone looking to go offbeat!
Tea & The Chocolate Factories
No trip to Ooty is complete without a visit to the tea and chocolate factories! If you are fond of chocolates or tea, then Ooty is your heaven. You can not only try various teas but you can also see and get to know how tea is manufactured. Whether it is black, white, regular or Oolong tea, you can taste them here to buy your favourite one in the store below.
The same goes for chocolates, where you are spoilt by many flavours and types to choose from!
Dancing The Night Away!
In the late evening, the weather's kindness continued. We gathered around a bonfire, which was really much soothing given the chilly wind. Two tribes, the Toda and the Badaga gave us enthralling dance performance, which involved pleasant music and simple yet elegant steps. Not only did we thoroughly enjoy, some of us bloggers even joined them to learn a few steps leading to a total gala time!
The waiters served us hot, crispy snacks and starters during this, and we couldn't be pampered better. The night set in and another round of Buffet followed, this time for dinner. I was so full by night, binging on delicious delicacies!
Heritage Toy Train Ride
The view from our room was the perfect thing to wake up to. But more was in order today! I was excited to hop on to the toy train from Ooty to Coonoor, the neighbouring hill station. I had been on toy train rides before, but this ride would be a long one, for more than an hour.
This UNESCO heritage site was an important station during the colonial period, which was used by the generals, royals and their families to arrive in Ooty for work and vacation. Now, locals use it as their means of transport, while the tourists take a joy ride between these hill stations.
The ride passes through stunning landscapes composed of terraced fields, tea plantations, forests laden with pine and oak. You can even spot some adorable mountain birds if you closely watch the valleys.
Picnic Lunch at Tea Estate
After a fun ride, it was time to satiate our hungry stomachs. We headed away from Coonoor quickly, and in a few minutes, rows and rows of tea estates beckoned us, which looked marvellous. A short ride later, we stopped at Nonsuch tea estate for a lunch.
Flanked by tea plantations and mist hovering above us, we had a good lunch. The picnic lunch is arranged by Sterling Ooty Fern Hill for groups and families at a nominal cost. So if you fancy a dining amidst nature, you should definitely try this one!
Other Amenities at Sterling Ooty Fern Hill
If you are traveling with kids to Sterling Ooty resort, you have plenty of things to engage them in a number of activities. For starters, they have the dart board, rock climbing and other outdoor activities. If the kids prefer indoors, many toys and board games are arranged.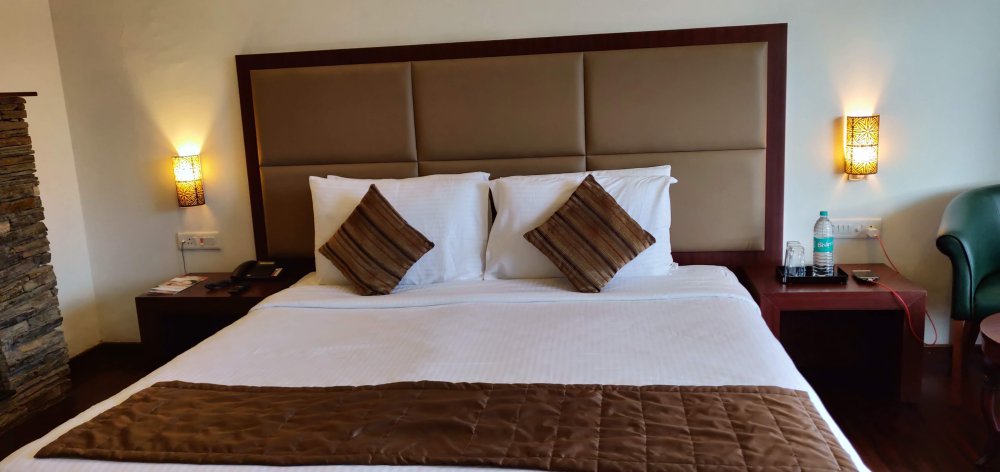 Every evening, they also host activities like the fashion show, games quizzes and more for kids and sometimes for adults as well. With these round the clock entertainment and fun, there is no chance of getting bored during your holiday, right?
How to Reach Ooty?
You can reach Ooty from most of the big cities in the south including Chennai, Bangalore, Mysore, Coimbatore and Cochin. The distance from Coimbatore to Ooty is 100km and there are regular buses.
The distance from Bangalore to Ooty is about 280 km, and it takes 7 to 8 hours depending on your time and mode of transport. There are frequent public as well as private buses throughout the day. It takes about 3 to 4 hours to travel to Ooty from Mysore and there are many buses, with the last bus being around 5 PM.
Trains: There is no direct train from Bangalore to Ooty or vice versa. The nearest railway station is Mettupalayam, which is about 47km from Ooty. You can take a train to Mettupalayam from Bangalore, Chennai or Coimbatore and then opt for buses or cabs to arrive at Ooty from there.
Flights: The nearest airport to Ooty is Coimbatore. You can travel to Ooty from Coimbatore by arriving by flight to Coimbatore and taking a bus/cab from there.
Where is Sterling Ooty Fern Hill Located?
Ooty, the queen of the hill stations is home to Sterling Holiday's two flagship resorts – Sterling Ooty Fern Hill and Sterling Ooty Elk Hill. Located about 30 minutes ride from the town centre, you can request a pickup or drive your self as they are well traced on Google Maps.
Best time to visit Ooty
Ooty can be visited during any season of the year. However, being a hill station, Ooty is ideal for visiting in the summer from late February to May, which is the high season. The resorts fill up quickly, and prices are high, but the weather is best to escape the summer.
Monsoon and winter are also great times to visit Ooty. As you see, it's all green everywhere during the rainy season. It gets colder in winter, but during these low seasons, you'll enjoy great prices and lack of tourists.
Holidaying at Sterling Fern Hill Ooty
You can experience holiday differently throughout the year in Ooty. Check out their website here to find out how you can plan your vacation.
To book rooms at Sterling Fern Hill in Ooty, click below.
[button link="https://www.booking.com/hotel/in/sterling-fern-hill.en.html?aid=1248558&no_rooms=1&group_adults=2 rel="nofollow"" newwindow="yes"] Check the latest prices of Sterling Fern Hill[/button]
Connect with me on Facebook, Twitter, and Instagram for travel stories.
PS: I was invited to Sterling Ooty Fern Hill for a collaboration. But as always, all the opinions and thoughts expressed are my own.
Share the Love. Pin this post!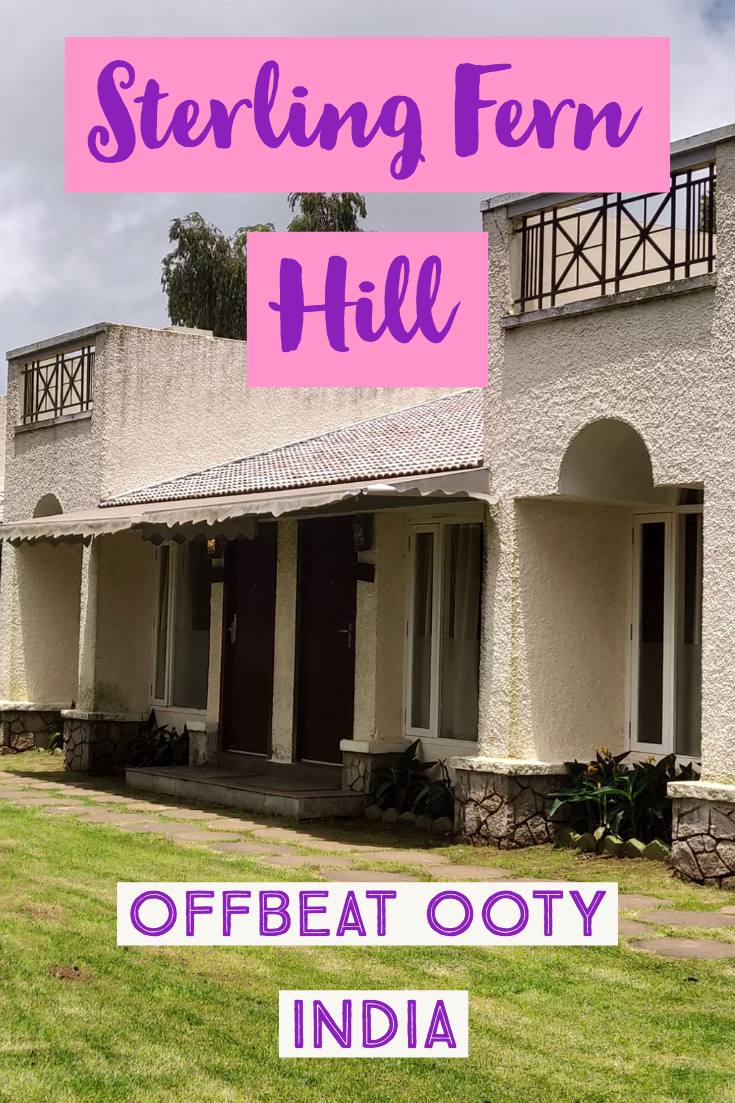 Subscribe to my posts by email for travel inspiration, destination guides, tips & stories. No spam!