Looking for perfect Iceland quotes? If you are just back from a memorable trip to this fascinating country or you are looking for some beautiful quotes about Iceland that will inspire you to add it to your travel bucket list, in this post, you will find all the best Iceland captions that are as beautiful as the destination.
Iceland – known for its dramatic landscapes comprising of sweeping panoramic views of the cliffs, mountains, roaring waterfalls, hot springs, stunning glaciers and lakes, volcanoes, Northern lights, and secluded, rugged wilderness is one of the most beautiful destinations in Europe.
Its mystic magic enchants travelers from all over the world that come to get a slice of its surreal beauty and experience nature's one of the most magnificent creations.
In this post, you will find some awesome Iceland quotes to make you drool over its beauty, quotes about Iceland culture, natural beauty, and traditions that are unique and inspiring, and Iceland Instagram captions for your photos if you want some epic Iceland quotes.
BEST ICELAND QUOTES
Let's begin with the best and the most beautiful Iceland quotes right away.
'I've walked a lot in the mountains of Iceland. And as you come to a new valley, as you come to a new landscape, you have a certain view. If you stand still, the landscape doesn't necessarily tell you how big it is. It doesn't really tell you what you're looking at. The moment you start to move the mountain starts to move.' – Olafur Eliasson
'Iceland is a nature lover's paradise.' – Gabriele Handl
'The most amazing thing about Iceland is not the lava fields, the hot springs or the glaciers. It is the fact that there is 13,000 km of roads that will take you into this uncharted wilderness.'
'Iceland, one of the most exciting countries in the world.' – Don Young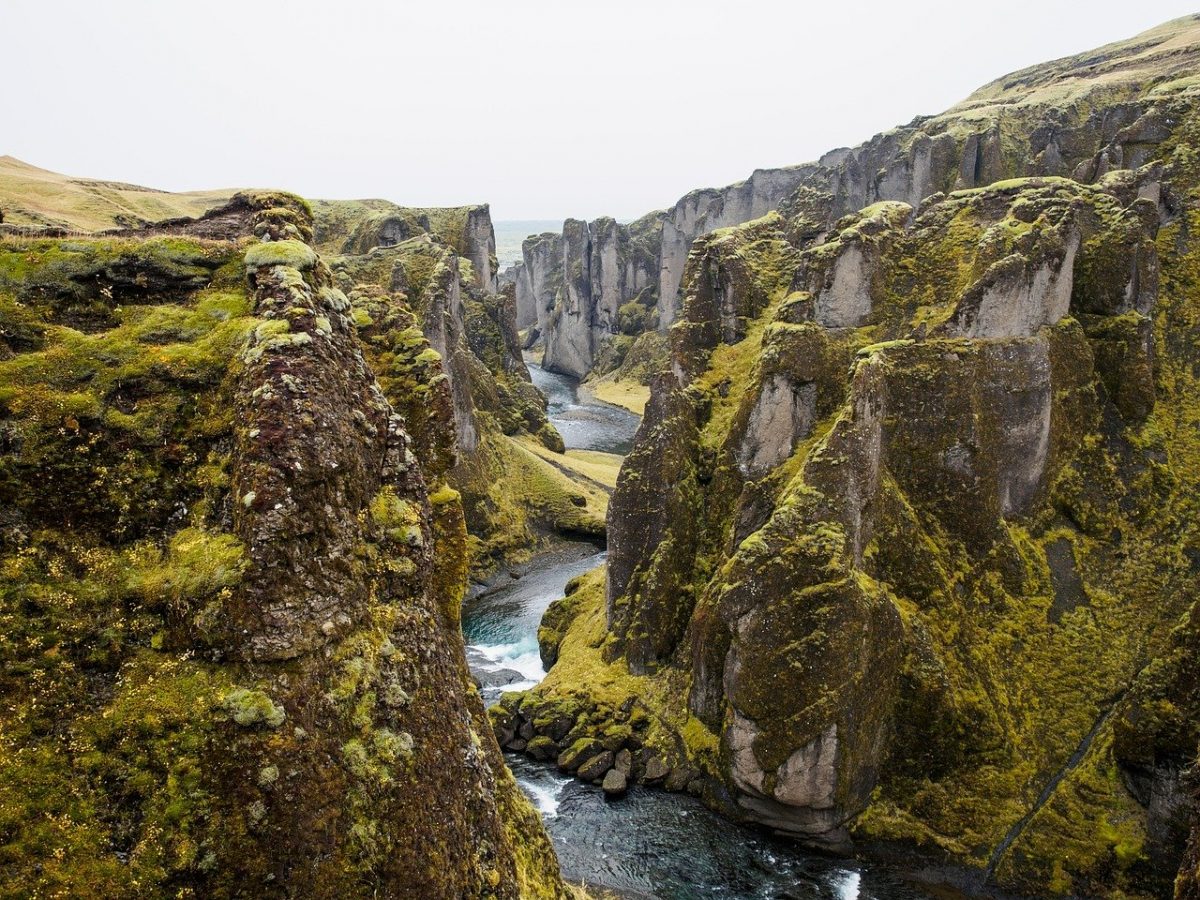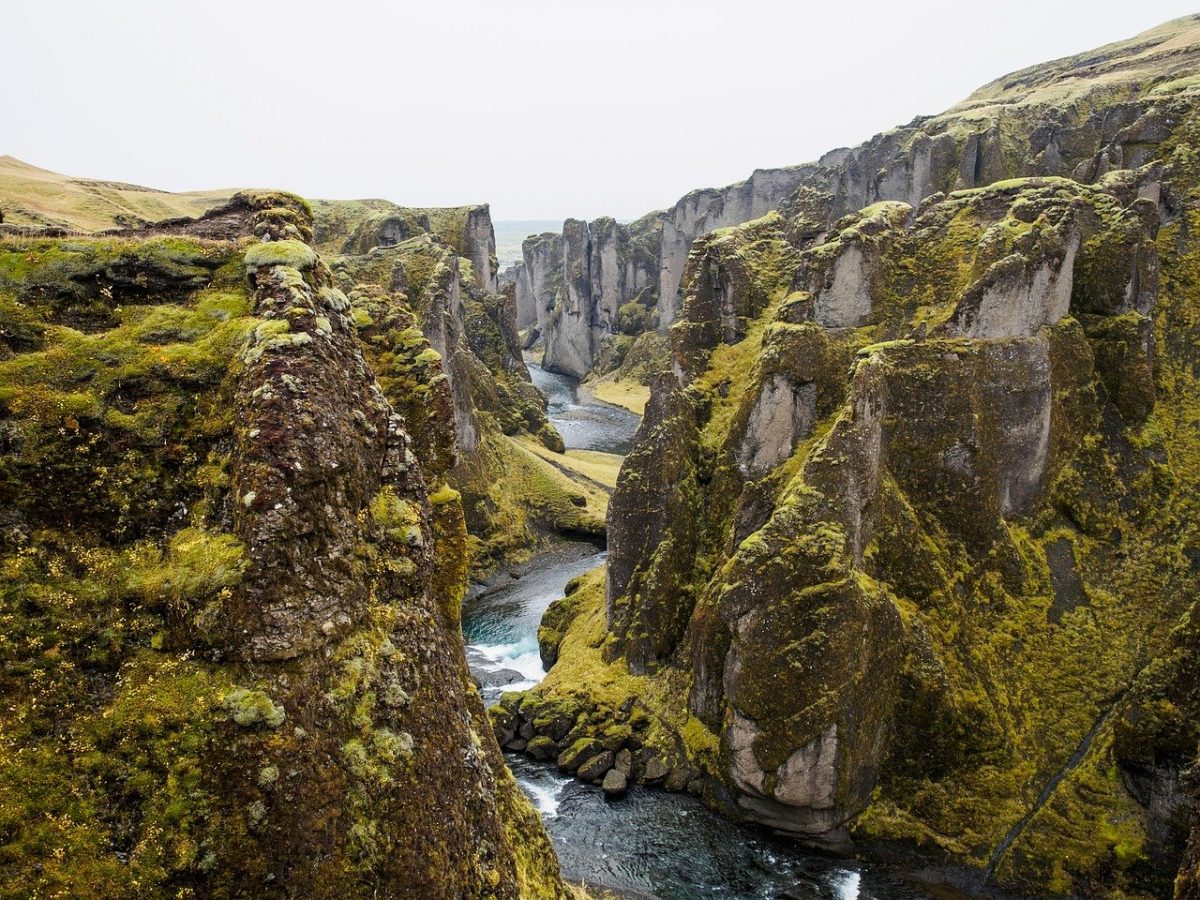 'Iceland is indeed a wilderness, the stamp seems to assert, but it is our wilderness.' – Karen Oslund
'Iceland has such amazing landscapes. It's also why Iceland is considered an art of Scandinavia in only a cultural sense.' – Andrew Evans
'Iceland is a different version of paradise.'
'Iceland is full of hot springs and rivers, which often flow down spectacular waterfalls on their way to the sea.' – Jonathan Wilcox
'Iceland is not just a sightseeing destination but a place where we come to feel things we've never felt before – what it's like to be the only person on earth or how it feels to be outnumbered a million to one.' – Andrew Evans
'Yes, in countless ways, Iceland is a fascinating, mysterious, contradictory land.' – Roger K. Sandness
'Iceland is more than pretty views and primaeval landscapes. It is a land where horses grow long hair on their backs and where the liquorice aisle is the longest one in the shops.' – Andrew Evans
'Icelanders love exploring their country and travel all over if for work and play, and – in summer – almost every settlement has somewhere to stay in the shape of a hotel, guesthouse, hostel or campsite.' – David Leffman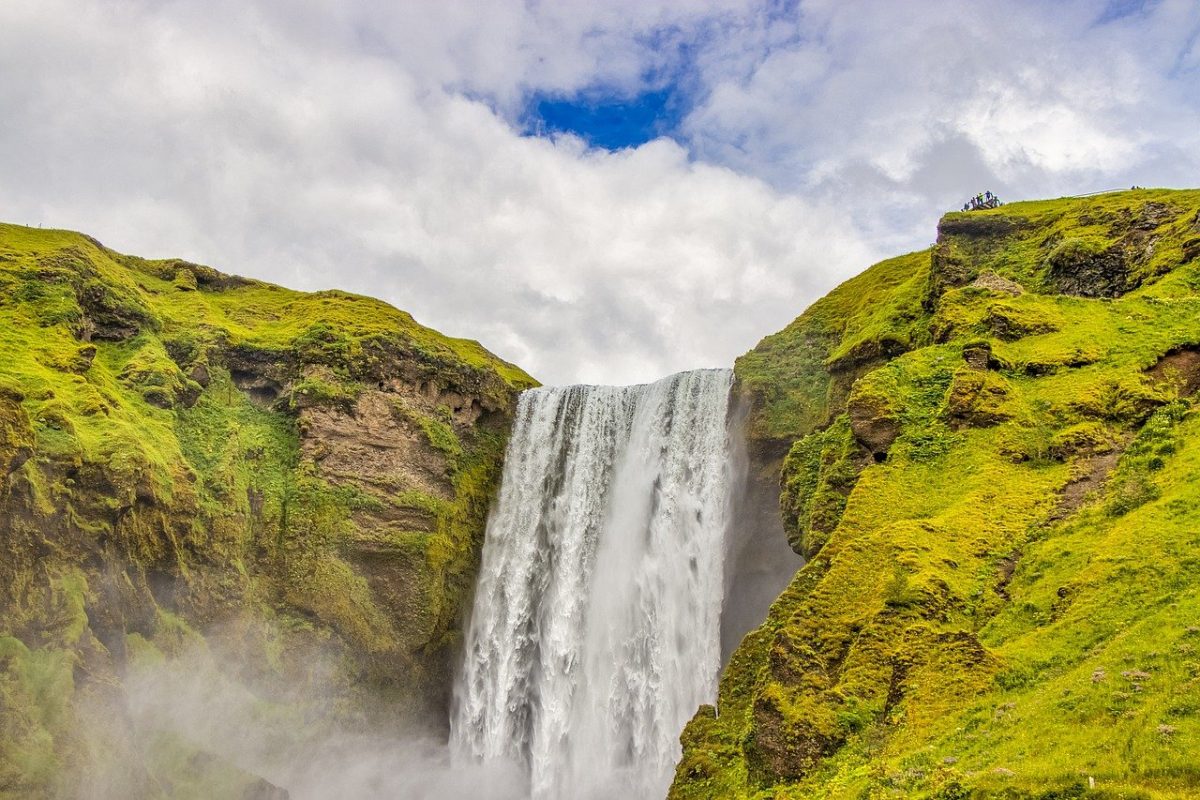 'Until the very recently, Iceland was known for its extraordinary landscapes made up of volcanoes, glaciers, lava fields and deep fjords and the rich heritage left by descendants of the Vikings through the sagas.' – Daniel Chartier
'Iceland, I'm in love with that country, the people are incredible.' – Kit Harington
'In Iceland, the weather is the biggest character you deal with every day. There's nothing more relevant in your life than what kind of weather it is.' – Baltasar Kormakur
'I still don't know why, exactly, but I do think people can have a spiritual connection to the landscape, and I certainly did in Iceland.' – Hannah Kent
'The problem with driving around Iceland is that you're basically confronted by a new soul-enriching, breath-taking, life-affirming natural sight every five goddamn minutes. It's totally exhausting.' – Stephen Markley
'Iceland is beautiful. Sometimes it's hard to imagine living anywhere else.' – Baltasar Kormakur
'In Reykjavik, Iceland, where I was born, you are in the middle of nature surrounded by mountains and ocean. But you are still in a capital in Europe. So I have never understood why I have to choose between nature or urban.' – Bjork
'Few people take an interest in Iceland, but in those few the interest is passionate. ' – W. H. Auden
'The harsh terrain and sparse population have left Iceland a country of breathtaking unspoiled natural beauty.' – Jonathan Wilcox
'From the mountain and burn, the path of our time. Hail people of Iceland, Journey of a land anew.' – Mastodon
BEAUTIFUL ICELAND TRAVEL QUOTES
Iceland is one of the countries in the world that you should travel if you are a lover of outdoors and nature. At every turn, you will find jaw-dropping landscapes, and every town and village has something to explore – from waterfalls to lagoons. If you love road trips, Iceland is one of the must-visit destinations for you.
Iceland is famous for the golden circle, which one of the most popular and fantastic routes in the world for road trippers.
Iceland is also one of the top countries recommended if you are a solo traveler too. Whatever your reasons are, you should visit Iceland at least.
Many say that words don't do justice to the beauty and gorgeousness of the wilderness in the country, but through some of these beautiful Iceland quotes about travel, you can get glimpses of its wonder.
'I used to sail a lot in all kinds of weather, competing on small sailboats in the ocean. And I travel a lot in Iceland on horses every summer, through the wild areas where there are no inhabitants and there are volcanoes.' – Baltasar Kormakur
'A great number of tourists have been flocking Iceland and those numbers are growing every year. That also raises questions like "How do we receive people?" and "How do we present our country?' – Sjon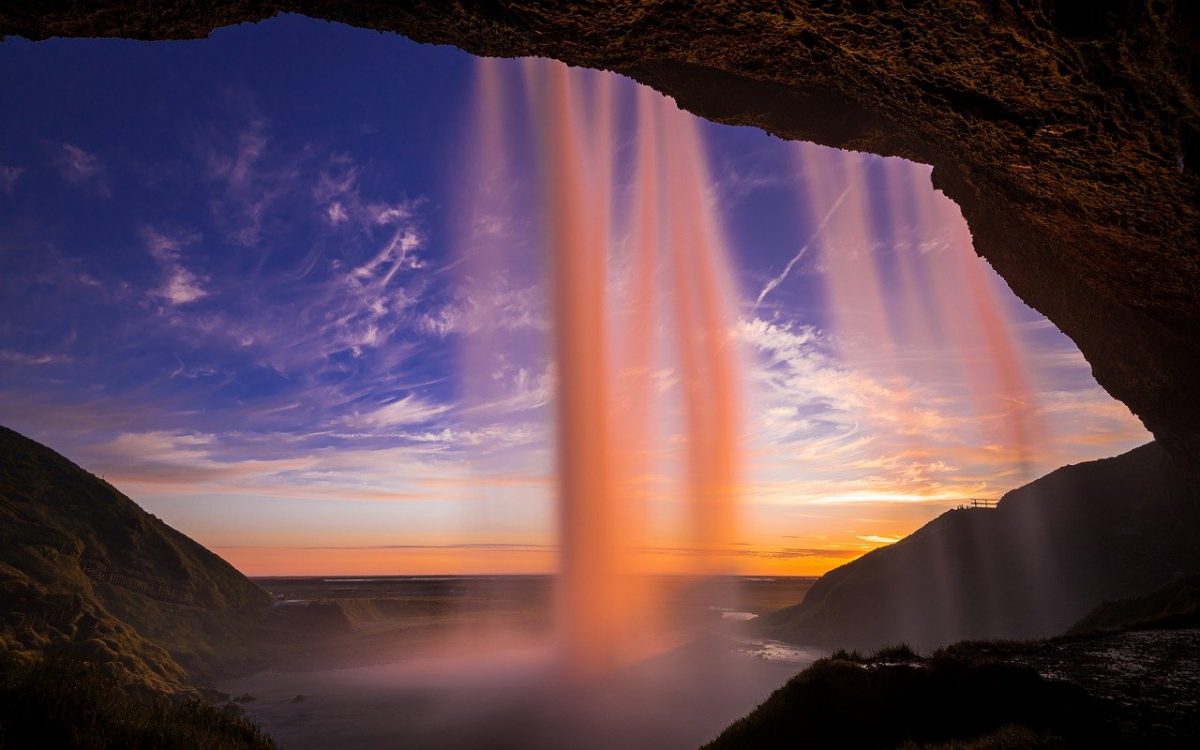 'In Iceland, you can see the contours of the mountains wherever you go, and the swell of the hills, and always beyond that the horizon. And there's this strange thing: you never sort of hidden; you always feel exposed in that landscape. But it makes it very beautiful as well.' – Hannah Kent'
'I try to show everybody Iceland all the time. My people are like, "Don't tell everybody the secret. It's so peaceful and beautiful here!" It's incredible; I go home and drive across the country, and go to my mom's place and it's dark with the Northern Lights, and I like to sit in some hot springs.' – Anita Briem
'There's a reason why Jules Verne chose the place where the glacier was, where we start to descend into the centre of the earth. That area specifically has magical powers and people come to this place from all over the world. I actually think that's true of all Iceland. I think it's so special, apart from the water and air being so clean.' – Anita Briem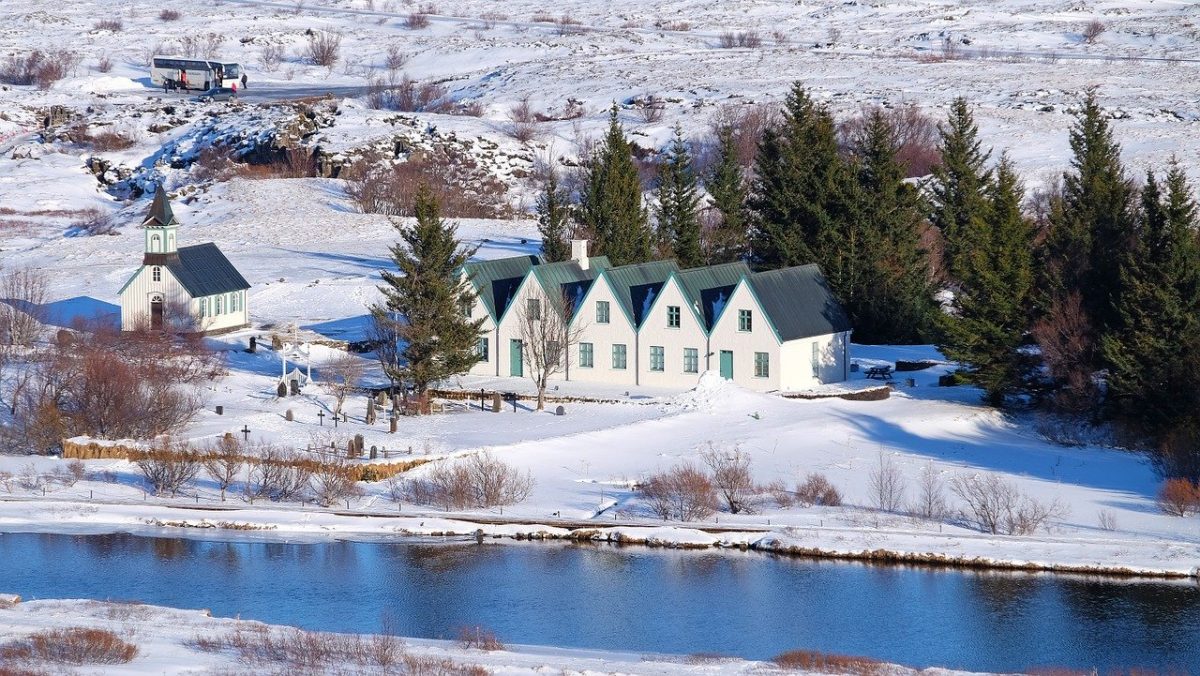 'Maybe it's just a personal thing, but I get so much grounding from Iceland because I know it's always going to be there. I have a very happy, healthy relationship with the country, so it's really easy to go everywhere because I always have Iceland to go back to. It's sort of a contradiction, but that's how it works somehow.' -Bjork
'You'll find plenty of farms in Iceland, some with histories going back to sage times.' – David Leffman
'From the night bird's lay through the starry time, In the groves of the soft Hesperian clime, To the swan's wild note by the Iceland lakes, When the dark fir-branch into verdure breaks.' – Felicia Dorothea Hemans
'It's a pity we don't whistle at one another, like birds. Words are misleading. I am always trying to forget words. That is why I contemplate the lilies of the field but in particular the glacier. If one looks at the glacier for long enough, words cease to have any meaning on God's earth.' – Halldór Laxness
'The winters are too long, and there's only one airline, so it's difficult to escape when you feel frustrated or claustrophobic. The audience for our films isn't very large, so it's difficult to support an industry. But, Iceland is beautiful. Sometimes it's hard to imagine living anywhere else.' – Baltasar Kormakur
'Forests, lakes, and rivers, clouds and winds, stars and flowers, stupendous glaciers and crystal snowflakes – every form of animate or inanimate existence, leaves its impress upon the soul of man.' – Orison Swett Marden
'Camping is a great way to experience Iceland, especially during the light summer nights, when it's bright enough in your tent at midnight to feel like it's time to get up.' – David Leffman
'Throughout the history of Iceland, men have been lost at sea; every family in Iceland is connected to that kind of story.' – Baltasar Kormakur
'With more than six species regularly seen, Iceland is fast becoming acknowledged as a world-class whale and dolphin watching destination.' – Cathy Harlow
'I am drawn to cold, desolate places rather than Hawaii. I actually love Hawaii too, but I tend to go to Iceland or Norway or Northern Japan – northern places for whatever reason. Which aren't necessarily the best places to tour.' – Phil Elverum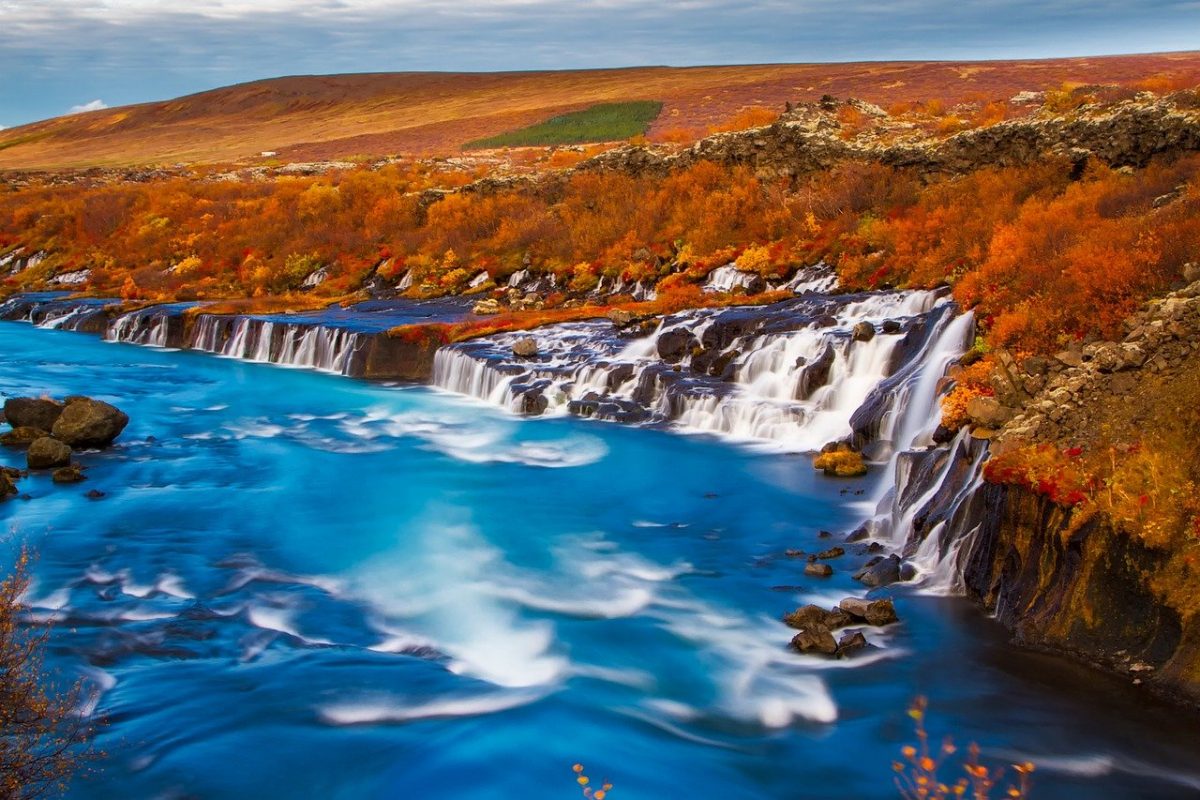 'I usually leave Reykavik for two to three weeks to go to the South Coast of Iceland where I have a small fisherman's hut from the beginning of the last century. That's where I sit down and do the actual writing. I might write for 16 hours a day or something. That's how it happens.' – Sjon
'Most visitors to Iceland tend to spend just a few hours in Reykjavik before moving on to the geological wonders beyond. I think they are missing out.' – Fiona Bruce
'In the bare room under the old library on the hill in the town at the tip of the small peninsula on the cold island so far from everything else, I lived among strangers and birds.' – Rebecca Solnit
'When I'm in a place like Iceland, I allow myself to take a little more time to divert off onto other paths creatively for a while and see what comes to me.' – Damien Rice
'If I wasn't bound to Brooklyn, due to my own personal reasons like taking care of my mother and the fact that this is where the band is based, I would probably move to Iceland.' – Peter Steele
'I have wandered over Europe, have rambled to Iceland, climbed the Alps, been for some years lodged among the marshes of Essex – yet nothing that I have seen has quenched in me the longing after the fresh air, and love of the wild scenery, of Dartmoor.' – Sabine Baring-Gould
'In Iceland, where the mountain stood with pride, they set off with their guide to reach the mountainside.' – Brian J Culbertson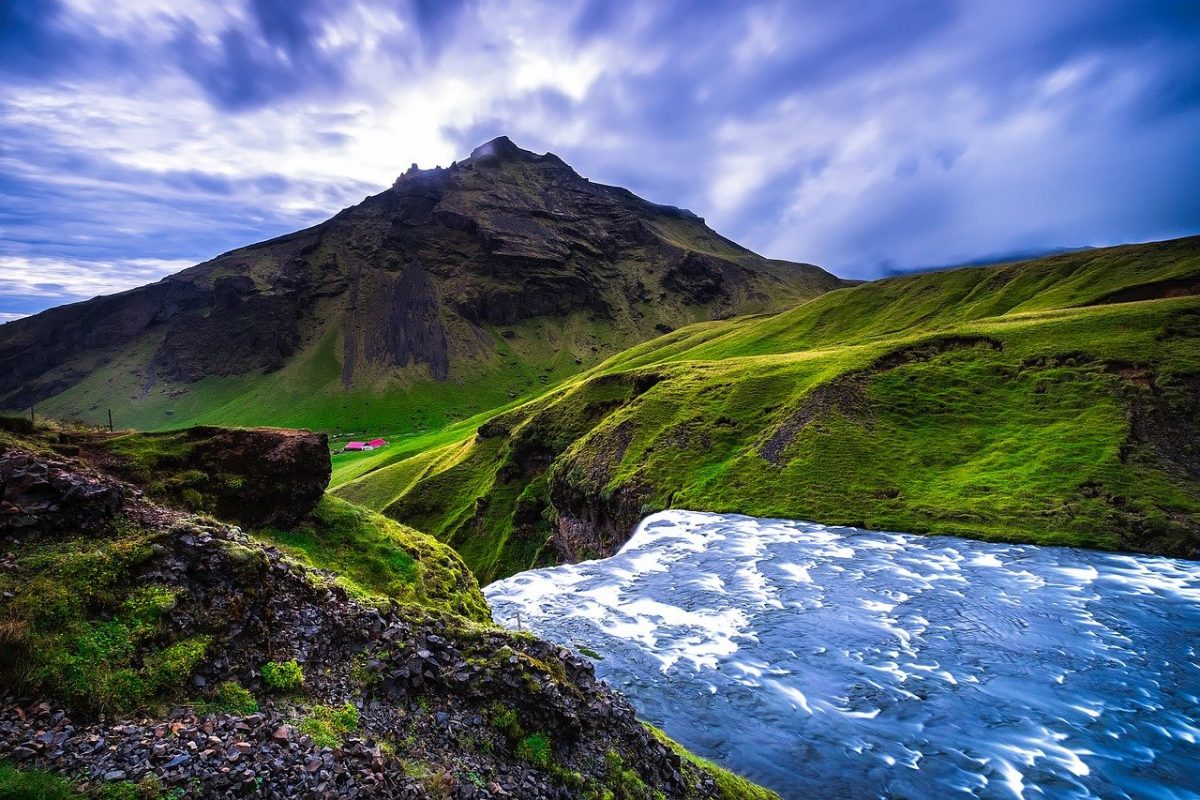 'You probably won't be coming to Iceland to swim, but in fact, this is a major social activity year-round with Icelanders, and it's a great way to meet people or just see them unwinding – it seems mandatory for businessmen to have a dip on their way to work.' – Jonathan Wilcox
'I was just asking Chad Myers, how can you get a volcano in Iceland? Isn't it too- when you think of a volcano, you think of Hawaii and long words like that. You don't think of Iceland. You think it's too cold to have a volcano there.' – Rick Sanchez
'Iceland is home to and has been shaped by the primary forces that have moulded the entire Earth: volcanic eruptions, earthquakes, and erosion.' – Roger K. Sandness
I went snorkelling between Tectonic Plates in Iceland's Silfra fissure in the winter. You have to wear thermal layers and a wet suit and what's called a teddy-bear suit so that you don't die of hypothermia. My lips went blue. That was an experience that I will carry with me for the rest of my life – so beautiful and quiet.' – Jessica Henwick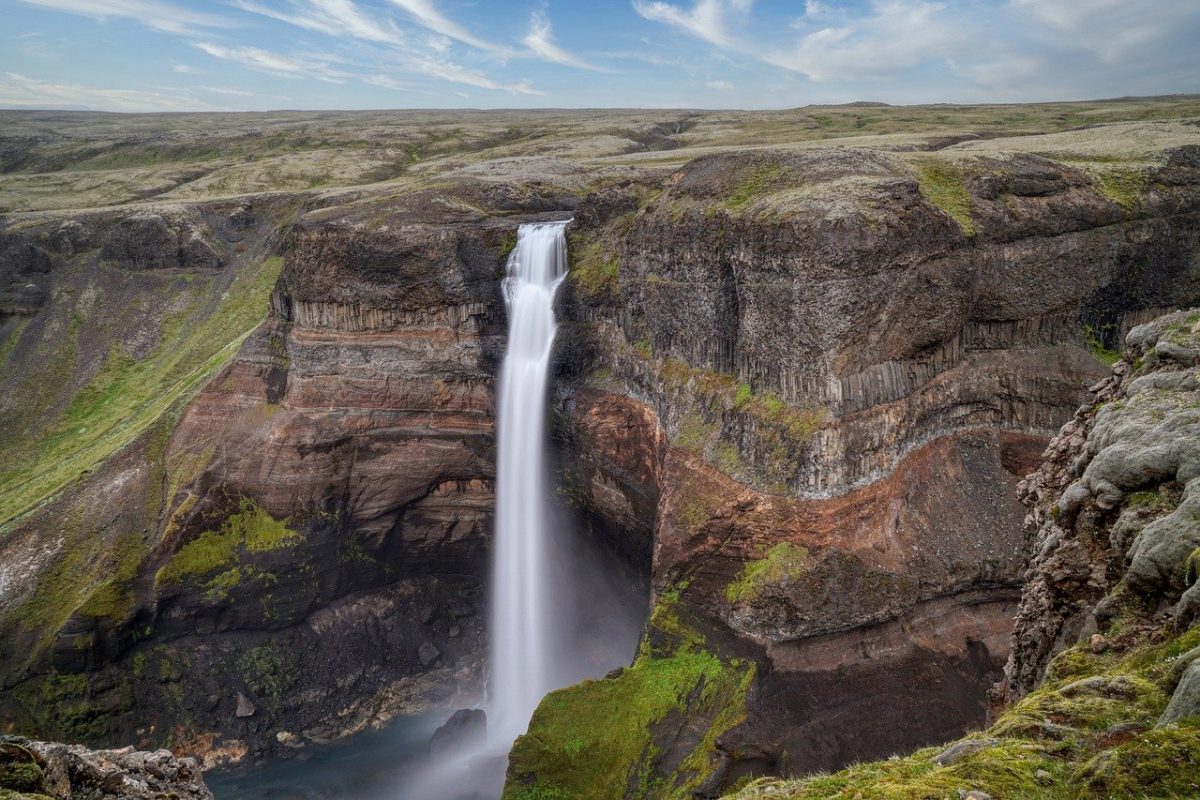 'Sudden changes in the weather occur frequently in Iceland and a variety of weather fronts can quickly follow one after another.' – Gabriele Handl
'There is a glacier in Iceland, Solheimar, which has retreated a great deal, and every time I go back there and see what's not there any more, it does something to the heart. It makes you realise it's possible for a gigantic natural element to just disappear.' – James Balog
ICELAND INSTAGRAM CAPTIONS
Let me guess, you are back from an epic trip to Iceland, and now you have some of the most gorgeous photos that you want to flaunt with your friends and loved ones on the social media!
Well, you got covered as you can find below some amazing Iceland quotes that are perfect for dreamy photo captions. You can also use these quotes about Iceland for Facebook and Whatsapp.
'There's this feeling of creativity in Iceland.' – Hilary Hahn
'Dear, Iceland. You're the coolest.'
'And be humbled in Iceland, And the spawn of the volcano, Is thick and impatient, Like the people around it.' – Craig Scanlon
'Smitten with Iceland.'
'Iceland is an island of fire and ice.' – Jonathan Wilcox
'By almost any measure, Iceland is one of the world's most unique lands.' – Roger K. Sandness
'I've got a crush on Iceland.'
'Eat, sleep, breathe Iceland.'
'I would like to go to Iceland to see the northern lights.'
'The shaped of Iceland has been compared to everything from a human heart to a cow to a dragon.' – Andrew Evans
'It's the Perlan of Reykjavik.'
'Just let go – and fall like a little waterfall.' – Bob Ross
'I have fantasies of going to Iceland, never to return.' -Edward Gorey
'BRB, exploring Iceland for a while.'
'I love hiking in Iceland most, there are lots of brilliant paths.' -Bjork
'Iceland is a country of remarkable beauty and starkly contrasting landscapes. ' – Roger K. Sandness
'Sugar, spice, and everything Iceland.'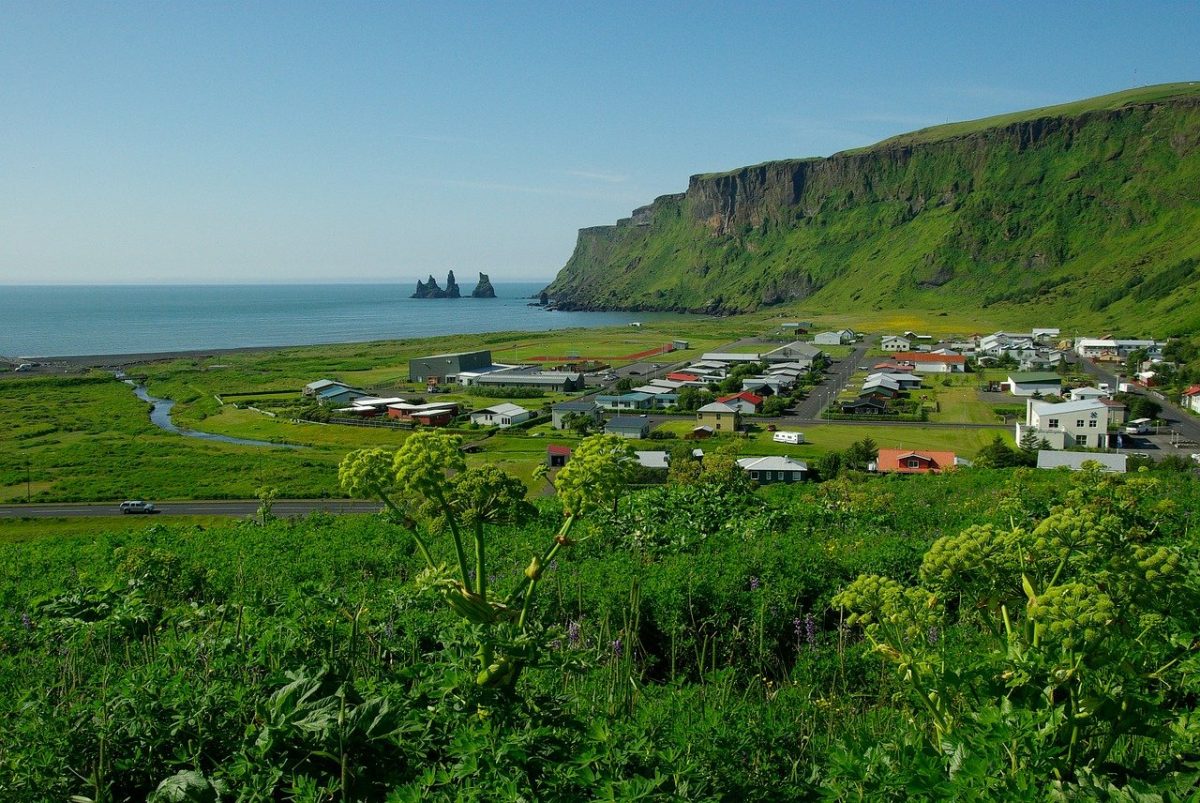 'What should you do in Iceland? Step One: Go Outside.
'As my journey progressed across Iceland, words began to fail me so that all I could do was circle a fjord and write 'Wow." – Andrew Evan
'Make memories all over the world, but start in Iceland.'
'Iceland is fascinating; really an amazing place to visit, and great for a film to go there.' – Russell Crowe
'Falling in love with Iceland, one waterfall at a time.'
'Infinity gives me chills. So could the waters of Iceland.' – Joan C Baez
'Icelanders are passionate about the arts. Every other street corner is bedecked with sculpture.' – Cathy Harlow
'Go to Iceland. Come home charged.'
'Love is soaking in The Blue Lagoon with your best friends.'
'I have a deep and ongoing love of Iceland particular the landscape and when writing Burial Rites, I was constantly trying to see whether I could distil its extraordinary and ineffable qualities into a kind of poetry.' – Hannah Kent
'Be right back. I'm chasing waterfalls and lagoons.'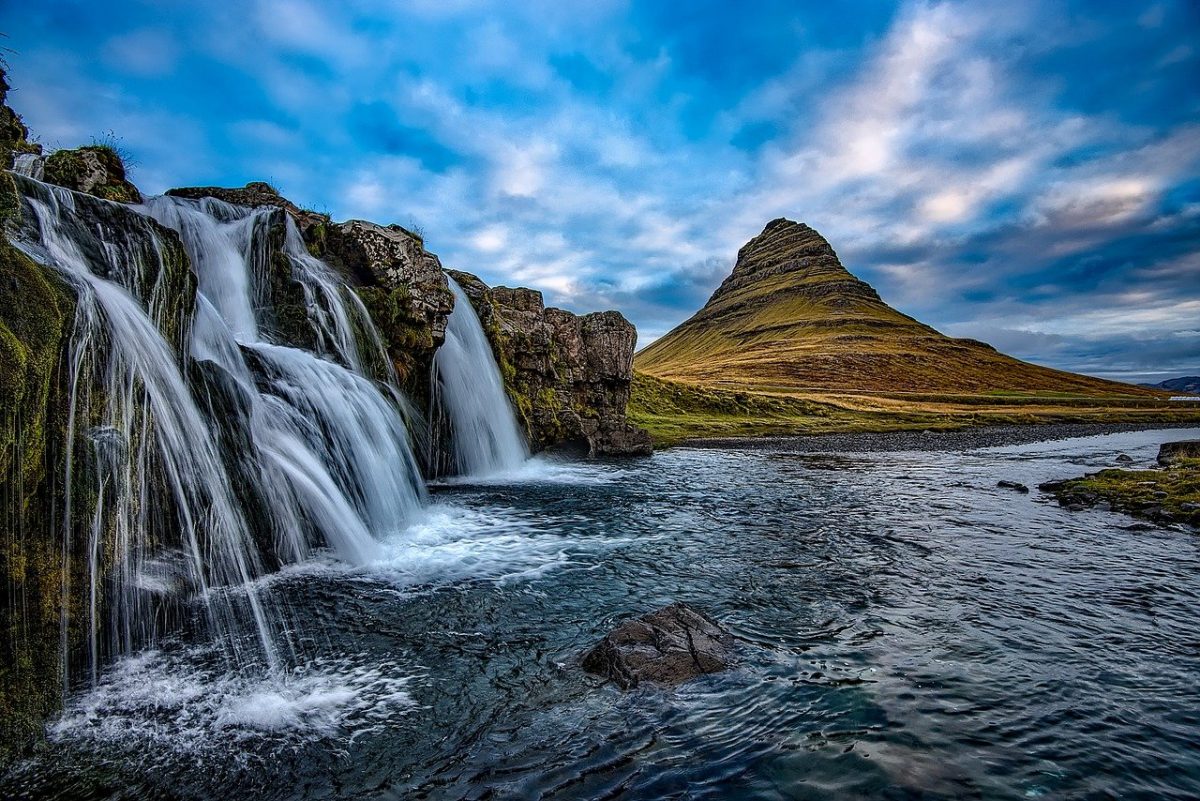 'After a few days in Iceland, I tried to take a photograph. But with my attempt to distinguish the first shot, the place disappeared on me. I hadn't been to Iceland long enough to simply be there.' – Roni Horn
'I followed my heart and it led me to Iceland.
'Rising red heart, Dawn over Iceland. Memories have been on me like a stone. Two hearts under the sun, Smoke told stories. We are never coming down.' – State of Sea
FUNNY ICELAND QUOTES AND PUNS
If you want to add a tinge of humour to your Iceland quotes, check these funny quotes about Iceland and also some clever Iceland puns about cities, waterfalls and food.
'People are always asking me about Eskimos, but there are no Eskimos in Iceland.' – Bjork
Iceland makes a great frost impression.
'I thought Iceland was covered with ice. Greenland is covered with ice, and Iceland is very nice!' – Steven Brill
I'm over the Blue Lagoon for Iceland!
'The most amazing thing about Iceland is not the beautiful unspoiled wilderness or the majestic waterfalls. It is the fact the prime minister is listed in the phone book.'
'Depression hangs over me as if I were Iceland.' – Philip Larkin
'Don't get cold feet before walking on glaciers!'
'Iceland is a Moss-see destination.'
Want to know how beautiful Iceland is? It's so pretty that the sky is green with envy!
'Why do Icelandic ships have barcodes? – The striking dockworkers complained there is Norway they can go to a ship with a clipboard, Denmark it as arrived and Finnish the whole business before sunset. New tech helped Sweden the deal.'
Hellnar, I'm not ready to leave Iceland!
'You cannot speak Icelandic without moving your lips, I'm telling you. Think about it: there are no Icelandic ventriloquists, ever!- Jeff Dunham
'Iceland is Fossinating!'
'The most amazing thing about Iceland is not Vatnajokull, the largest glacier in Europe or that Iceland uses 99% renewable energy. It is the fact that the most popular restaurant in Iceland is a hot dog stand.'
More witty puns and jokes to find among these Iceland quotes. Don't laugh alone. Share the laughter with your friends with these funny Iceland captions and Iceland one-liners.
'The mountain is so pretty that I Kirkjufell for it!'
'Iceland, Iceland, baby.'
'I have two Iceland horses, a very hairy dog called Looney, and a guinea pig.' – Cornelia Funke
'I have had to deal with the elfin naïve nonsense stamp all my life and I have never seen an elf and I don't think I'm naïve.' – Björk
'Is it Selfoss that I'm not ready to leave?'
'Here's the hot tea in Iceland: It's beautiful but cold.'
Did you know that Iceland is only one sea away from Ireland?
'This is one Hekla of a place!'
If a Cuban man marries a woman from Iceland and has children, can the children be considered ice cubes?
'Hiking to these waterfalls was snow laughing matter.'
This hike has us huffing and Puffin!
'I hope England beats Iceland. Or they will be out of Europe twice this week!'
'Iceland is the perfect place to blow off steam.'
Enjoy these funny Iceland Instagram captions that are perfect Iceland quotes for Instagram.
I read that the Icelandic alphabet doesn't have a 'Z' in it. How do the people there sleep at night?
'This Icelandic horse is such a stud!'
'I really like Iceland. One of the nicest things about it is that I hardly ever had to reach for my credit card. There's practically nothing to go shopping for.' – Sachin Tendulkar
'These Icelandic sheep want to wool the world.'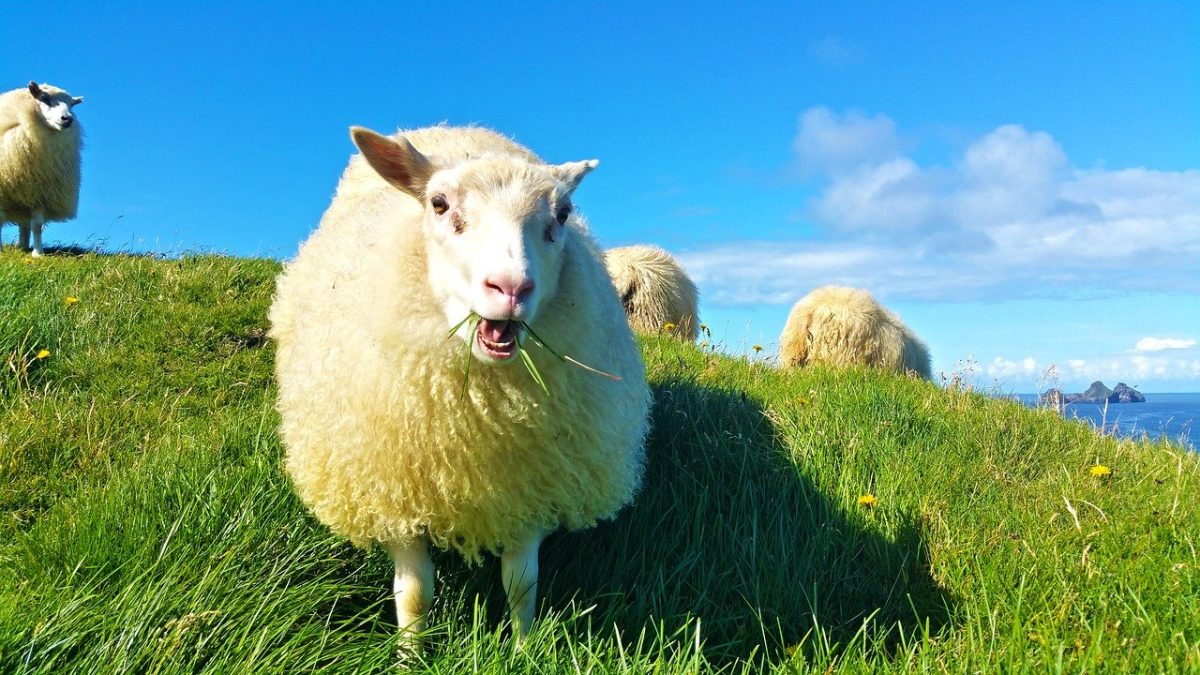 'The worlds best ninjas come from Iceland. Anyone actually has seen an Icelandic ninja?'
'An Englishman, an Irishman and a Spaniard walk into a bar. The Icelander couldn't come because he was still at the European Cup.'
'Iceland, I Skatafell for you.'
'Iceland – A Frozen Fairytale.'
'Why does Iceland have such a revered and colourful ground? Because the flora lichen it.'
'In Iceland, it's always sweater weather.'
'What do you do if you're lost in an Icelandic forest? Stand up!'
'What kind of car does an Icelandic person drive? A Fjord'
'Yeah, Lady Gaga and Bradley Cooper were both phenomenal, but I'm more excited for the upcoming Icelandic remake. – 'A Star Is Björn.'
'The first Icelanders communicated by Norse Code.'
'The food retailer Iceland recently got sued by the Government. They've had all their assets frozen.'
QUOTES ABOUT ICELAND CULTURE AND HISTORY
Being geographically isolated from the rest of the world, much about the country
'In Iceland, people wrote in their own language, and about themselves. ' – Jane Simmonds
'Iceland is a modern nation. It is not crowded. And, people enjoy a high standard of living.' – Kristin Van Cleaf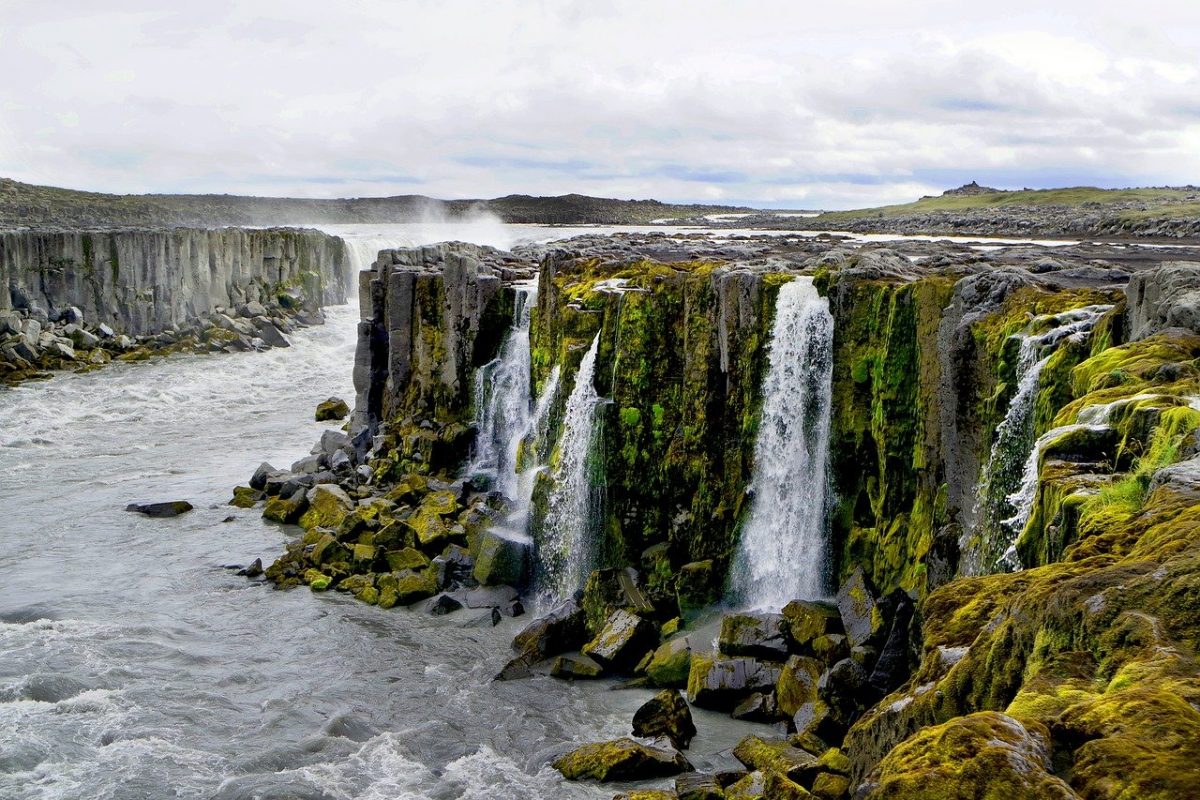 'That's the difference between Icelandic women and American women, he insists. 'American women are likely to sit there and listen to the crap the male is talking about.' – Joanne Lipman
'Thanks to the Jolabokaflod, books still matter in Iceland; they get read and talked about. The excitement fills the air. Every reading is crowded; every print run is sold.' – Hallgrimur Helgason
'Icelandic nature is extreme, unpredictable, and even wild, but people live within this wilderness, and their character has been formed by the struggle with this nature.' – Karen Oslund
'There is something invigorating about Iceland at this moment like being with people waking from a dream. It's exciting and instructive.' – A.A. Gi
'I swear – swear – swear: by everything which is and has been sacred to this nation from the beginning: Iceland shall not be sold.' – Hallidor Laxness
'It's kind of a safe haven for us, Iceland. We are left on our own here.' – Dean DeBlois
'Icelanders are grateful to meet foreigners who have heard of their country. And even more grateful to hear someone say it deserves better.' – Halldór Laxness
'When I was little, my ambition was to grow up to be a book. Not a writer. People can be k**led like ants. Writers are not hard to k**l either. But not books: however systematically you try to destroy them, there is always a chance that a copy will survive and continue to enjoy a shelf-life in some corner on an out-of-the-way library somewhere in Reykjavik, Valladolid or Vancouver.' – Amos Oz
'Iceland today has all the trappings of an industrialized nation, with a sophisticated, consumer-orientation society, comprehensive welfare system and one of the highest standards of living in the world.' – Jane Simmonds
Through these Iceland quotes, we get insights into its political, economical and cultural elements. The country is famous for the least crime rate, highest employment rate and one of the best places to live – not just because it is stunning, but because of the excellent quality of life.
'Icelanders have defied the laws of isolation. In fact, they have developed a way of life that in many respects is one of the finest in the world.' – Roger K. Sandness
'It's curiosity, and always a sense of poetry. You see it in particular in the chapter "Iceland" where I'm reciting ancient Icelandic poetry. It has this very beautiful gravitas in conjunction with the volcanoes.' – Werner Herzog
'Icelanders may take their work seriously but they are equally single-minded about their play.' – Jane Simmonds
'Contemporary poetry is a kind of Reykjavik, a place where accessibility and intelligence have been fighting a Cold War by proxy for the last half-century.' – Nick Hornby
'Iceland's current standards of living and learning are a testament to its success in recognizing the island's potential.' – Jonathan Wilcox
'People in Iceland are complete chickens in the cold. You think, "Oh, you must not be cold because you're from Iceland," but we're never in the cold.' – Tomas Lemarquis
'There is no more sagacious animal than the Icelandic horse. He is stopped by neither snow, nor storm, nor impassable roads, nor rocks, glaciers, or anything. He is courageous, sober, and surefooted. He never makes a false step, never shies. If there is a river or fjord to cross (and we shall meet with many) you will see him plunge in at once, just as if he were amphibious, and gain the opposite bank.' – Jules Verne
Icelandic horses are known for their stunning beauty, charisma and elegance. One of the main draws of the country, in these Iceland quotes, you will find that many people adore them.
'Being a writer in Iceland, you get rewarded all the time: People really do read our books, and they have opinions; they love them, or they hate them. At the average Christmas party, people push politics and the Kardashians aside and discuss literature.' – Hallgrimur Helgason
'Fifteen hundred years is ample time in which to lose mutual comprehension. Iceland was colonized by the Norwegians at the end of the ninth century AD. Today's Icelanders, with considerable effort, can understand people from the Scandinavian peninsula, but the Scandinavians hardly understand the Icelanders. A thousand years is the minimum time span for a language to change so much that it becomes incomprehensible.' – Luigi Luca Cavalli-Sforza
'The communities and countries best at using to optimize a microclimate for human life are also the ones whose people have the longest average life spans. Canada, Sweden and Iceland – Places with inhospitable winter weather are frontrunners in sustaining human health and life.' – Chris Hadfield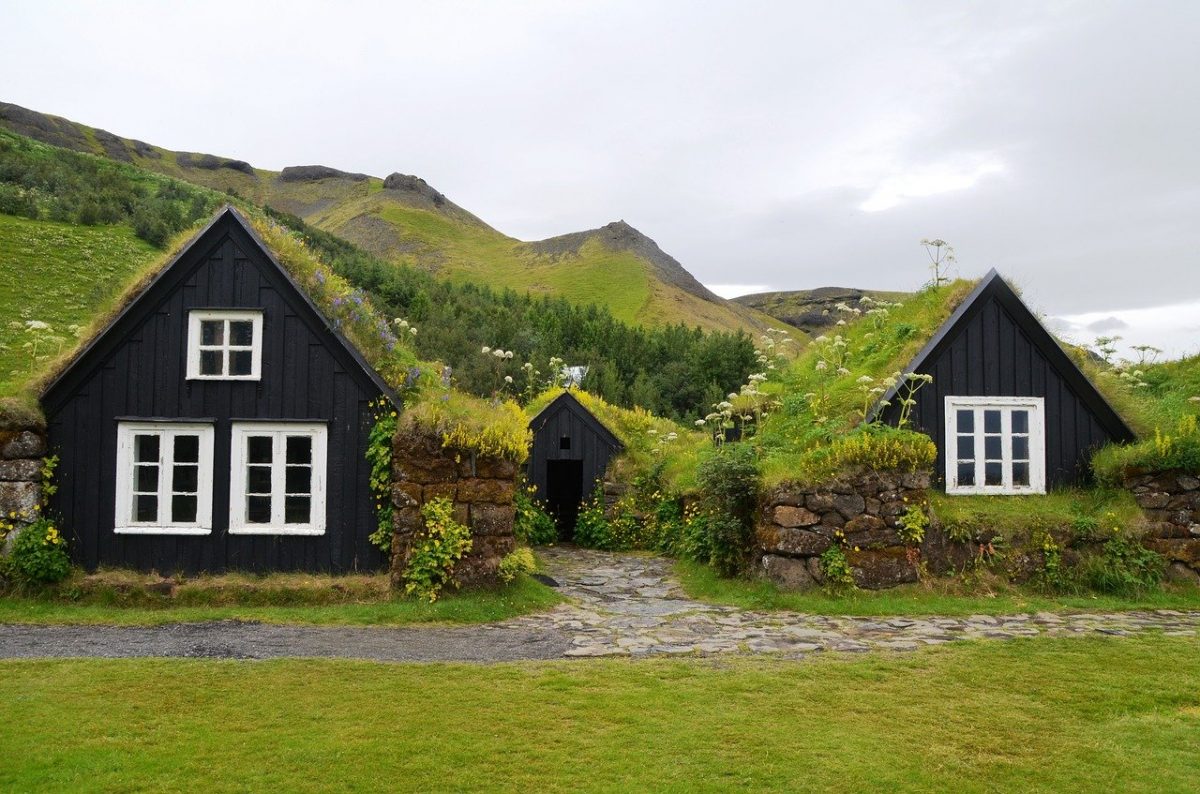 'I met the president of Iceland, Johanna Siguroardottir once. I think she was president for, like, 16 years or something. She said she used to get letters from little boys saying, "Madam President, do you think it will ever be possible for a boy to be president?" Just like we assume that girls can't be politicians, they were assuming boys can't. That's what they thought. It's so crazy.' -Geena Davis
Iceland is one of the countries with awesome gender equality, one of the many awesome things that makes it more attractive. Some of these Iceland quotes shed light on how the country is ahead compared to many.
'Iceland sets a world-record. The United Nations asked people from all over the world a series of questions. Iceland stuck out on one thing. When we were asked what do we believe, 90% said, 'ourselves'. I think I'm in that group. If I get into trouble, there's no God or Allah to sort me out. I have to do it myself.' – Björk
'There's no one on the island telling them they're not good enough in Iceland, so they just go ahead and sing and paint and write.' – Eric Weiner
'Did you know there's probably more golf played in Iceland than most places in the world? They play 24 hours a day in the summertime and the northern part is warmer than the southern part.' – Jack Nicklaus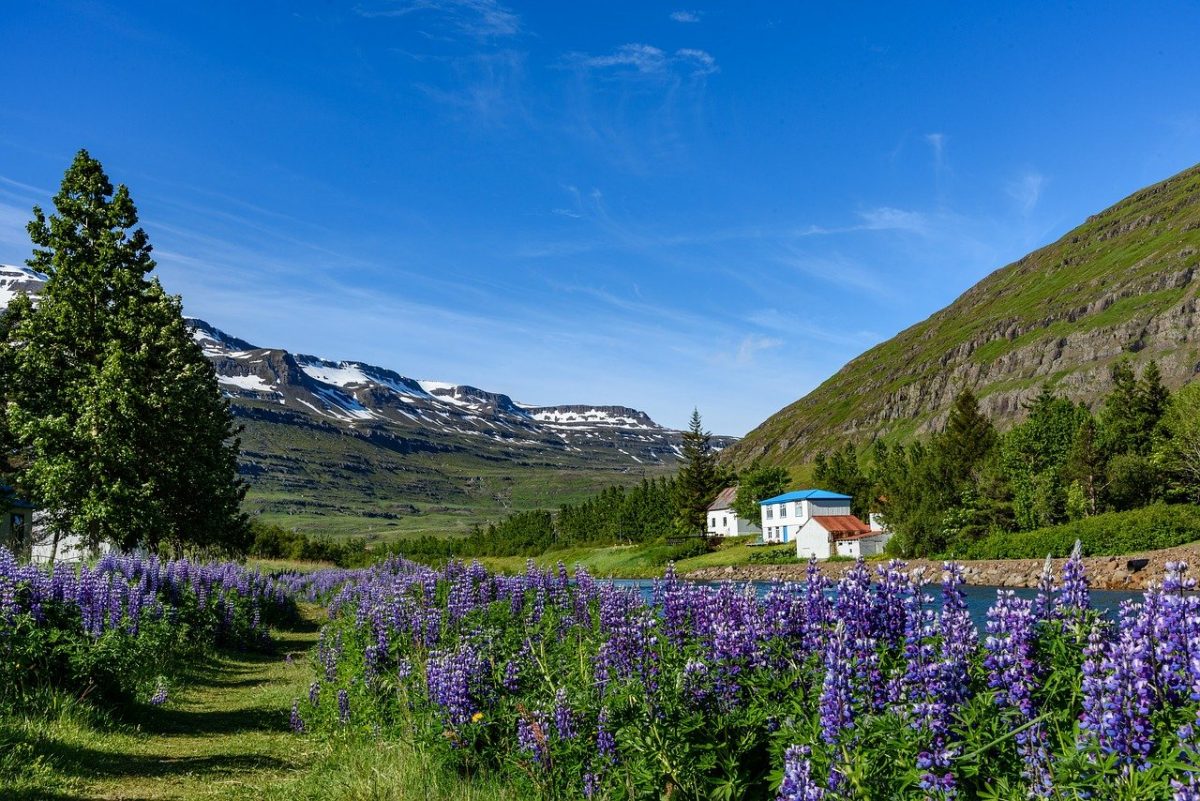 'I was 13 when I had my first bout of insomnia. My family was in Reykjavik, Iceland, for the summer, and the day never really became night.' – Siri Hustvedt
'So much western storytelling comes from Scandinavia. I've read that in the past, storytellers would travel to Iceland and exchange stories. It's kind of the birthplace of great storytelling.' – Richard Dormer
'The most amazing thing about Iceland is not the picturesque landscape or the geothermal pools. It is the fact that in Iceland the national dish is cured shark.'
'Consistently rated the most peaceable of all countries in the world by the Global Peace Index, Iceland has reduced its military expenditure to zero, has no armed forces, and has reduced the inequality gap between rich and poor.' – Scilla Elworthy
'I feel like the people from Iceland have a different relationship with their country than other places. Most Icelandic people are really proud to be from there, and we don't have embarrassments like World War II where we were cruel to other people.' – Bjork
'Remember, the Arctic didn't have any ice. And the Northwest Passage was wide open. They were raising grapes in Scotland for God sakes, had a huge winery. Iceland was a farming community. As some of the glaciers retreated they found villages that were covered with ice.' – Don Young
'We have very good fish in Iceland.' – Hafthor Bjornsson
'The thing about Iceland is that we are trapped there anyway, all of us. We have been trapped there for thousands of years.' – Baltasar Kormakur
'When I prepare, I am not messing around. I find the right places, the right people, and the right environment. Iceland is one of those places.' – Conor McGregor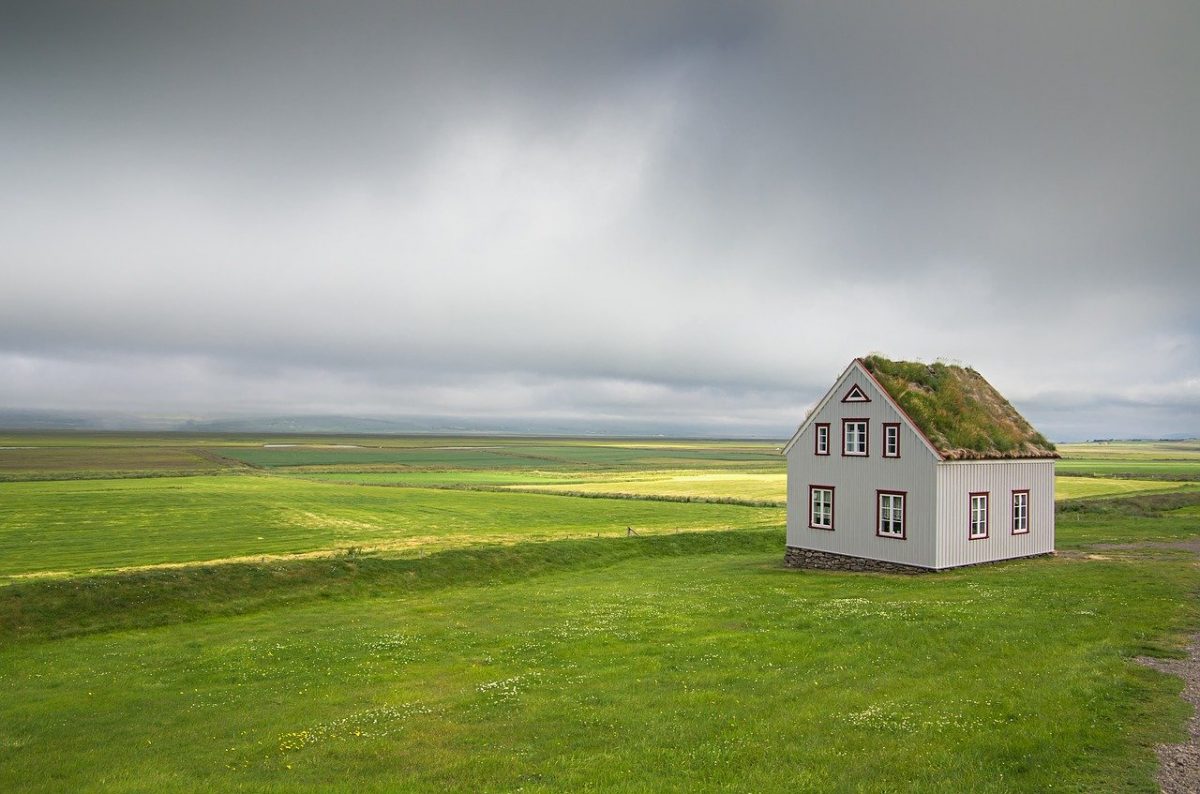 'The Pleiades and northern lights are still above the mountain. The mountain is in the east, and on its slopes there are reindeer. Reindeer always remind me of trees that have taken to move. They remind me even more trees than people do. In the distant past, reindeer were trees as people were, but they haven't come such a long way from their origins, and the branches can be seen although they no longer bear leaves. I have my bedtime book in my hand and my pocket light and walk toward the mountain over the edges of the moorland in rubber boots. The book is a relative of mine, I feel; it is made out of trees and human thought, and thus the relationship becomes twofold. These are ancient poems that I am taking to the mountains and the reindeer.' ― Gyrðir Elíasson
To this day, Iceland has no military forces, such as army, navy, or air force. ' – Don Young
'Come on, I'm from Iceland; I don't do hip-hop.' – Bjork
'Everything is expensive in Iceland, especially food, and especially healthy food.' – Hafthor Bjornsson
Iceland is known for contemporary art and music. It is one of the preferred destinations for artists thanks to the abundant opportunities. In these Iceland quotes, you will get to know more about the country's love for creativity.
'It's very common in Iceland, this music-making and artistic expression by non-professionals. The brass band tradition is not as big, but there are choirs everywhere. So that's something that is familiar to me.' – Johann Johannsson
'Iceland has valuable resources in abundance, ranging from fish to clean energy and, as such, they can be leveraged for the good of the nation.' – Daniel Chartier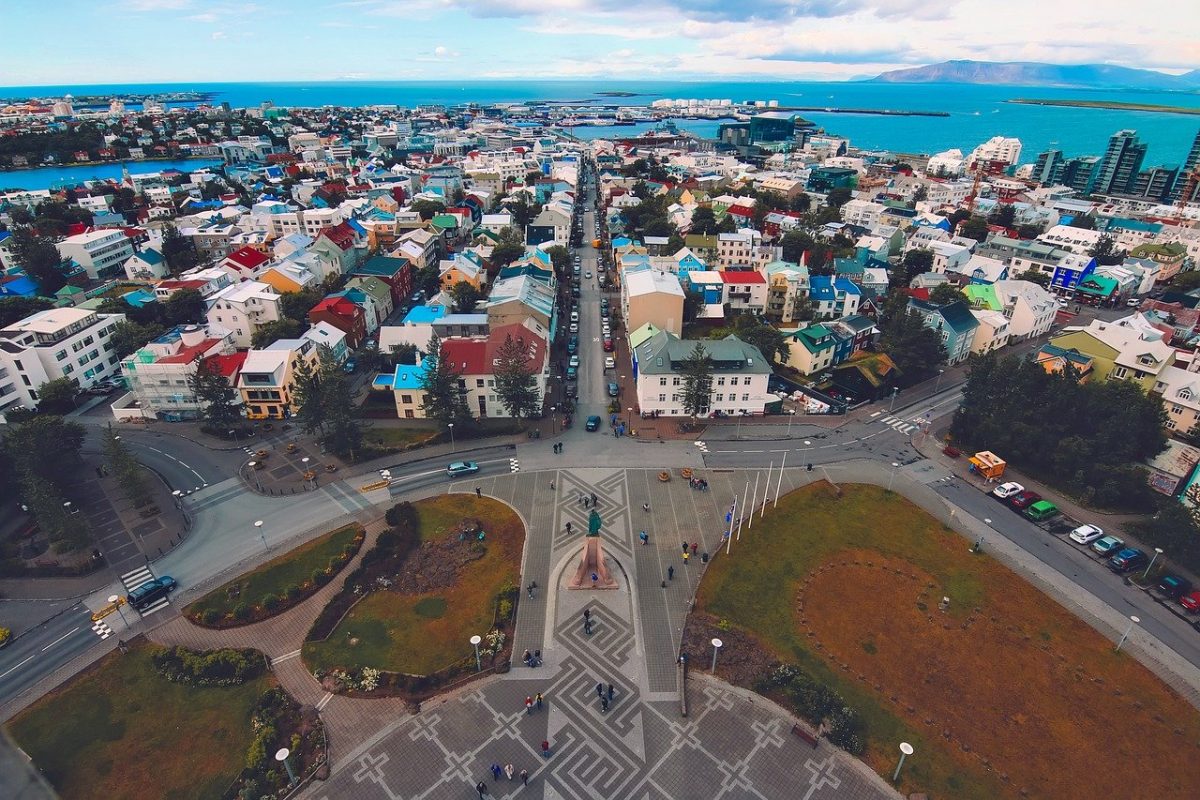 In Iceland', no single elite or foreign power controlled and manipulated representations of the environment entirely.' – Karen Oslund
'Norway, Iceland, Australia, Canada, Sweden, Switzerland, Belgium, Japan, the Netherlands, Denmark, and the United Kingdom are among the least religious societies on earth. According to the United Nations' Human Development Report, they are also the healthiest, as indicated by life expectancy, adult literacy, per capita income, educational attainment, gender equality, homicide rate, and infant mortality. Conversely, the fifty nations now ranked lowest in terms of the United Nations' human development index are unwaveringly religious.' – Sam Harris
'The laws of Iceland allow of killing on the spot in return for attack or for a blow, even though they may leave no mark on the skin.'― Vilhelm Grönbech
'Due to its small consumer base and dependency on imports, Iceland is an expensive country to visit, even compared to the rest of Europe and Scandinavia.' – David Leffman
'Olafur Eliasson is also one of the most visionary artists I've ever met. He is from Denmark and Iceland, and his focus is nothing less than the entire universe.' – Victor Pinchuk
'Iceland's Women's Day Off in 1975 saw 90% of Icelandic women take time off from their paid and unpaid work, an experience that not only showed women how much they contribute but turned Icelandic men into supporters of gender equality. I aim to achieve the same imdownscalingUK.' – Catherine Mayer
ICELAND QUOTES ABOUT NORTHERN LIGHTS
The Aurora Borealis phenomenon, more popular to all of us as the magnificent Northern lights – colours of green, blue, red and others that appear in the northern hemisphere. One of the best places to see the northern lights in the world is Iceland.
The following Iceland quotes are about witnessing this spectacle and the magical experience beautifully expressed.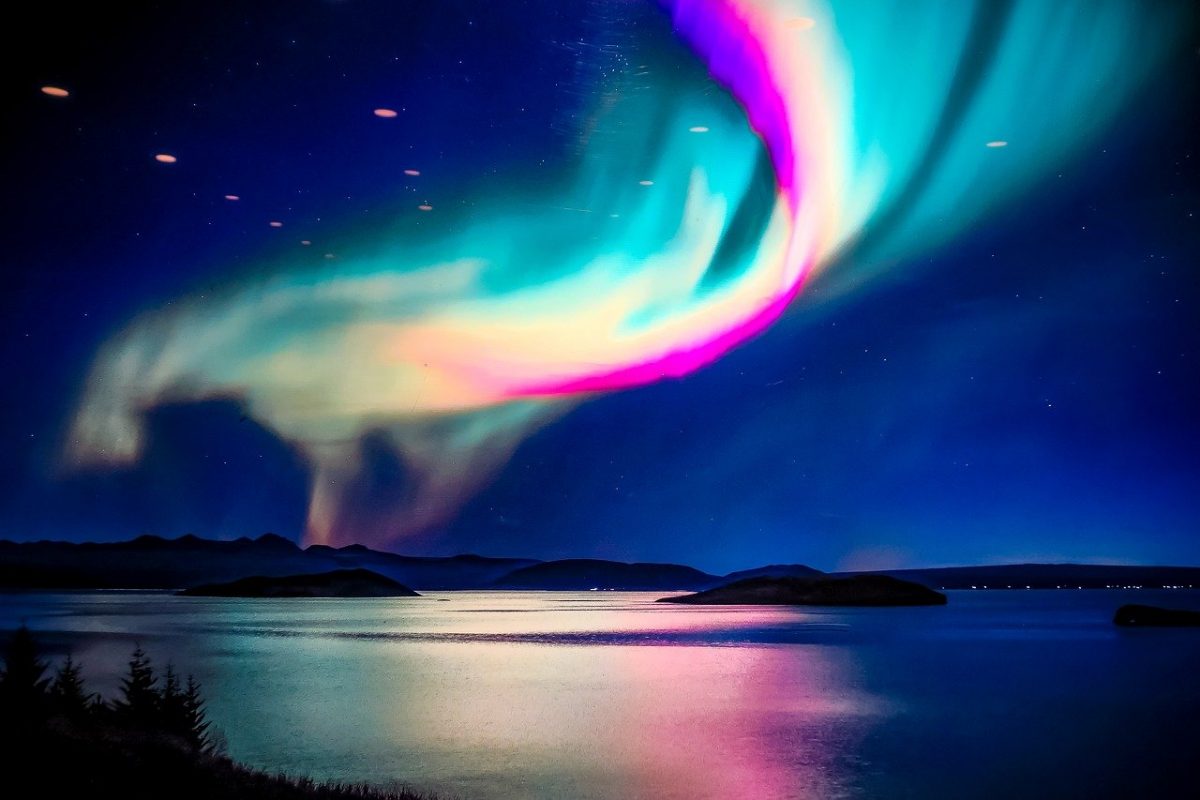 'For night's swift dragons cut the clouds full fast, And yonder shines Aurora's harbinger; At whose approach ghosts, wandering here and there, troop home to churchyards.' – William Shakespeare
'You cannot rob me of free nature's grace, you cannot shut the windows of the sky Through which Aurora shows her brightening face.' -James Thomson
'Seeing a bright auroral display may be on your list of 'things to see before I die'! Yep, they are nature's light show par excellence.' – Jean Tate
'The Aurora Borealis is a fickle phenomenon. A week can pass without a flicker. then bang! The Northern Lights come on like a celestial lava lamp.' – Nigel Tisdall
'The northern lights rise like a kiss to the sea.' – Arthur Rimbaud
'Aurora had but newly chased the night, and purpled o'er the sky with blushing light.' -John Dryden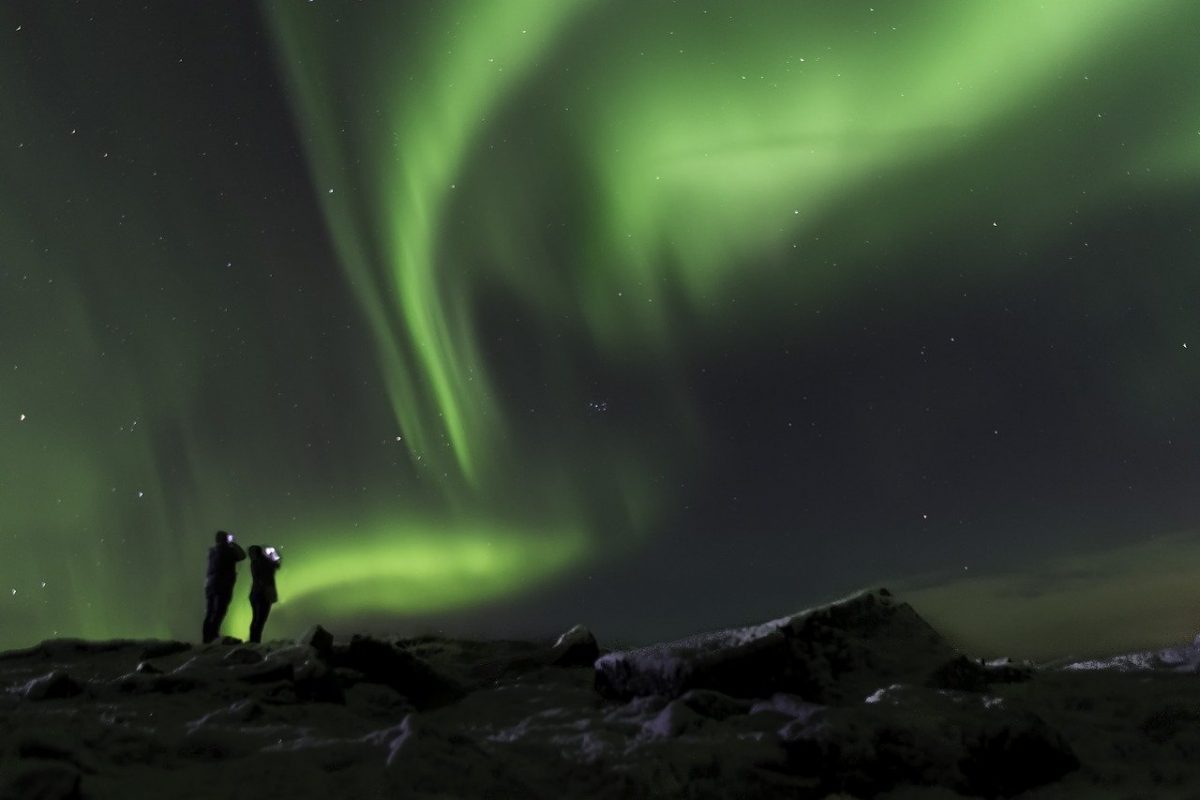 'The only thing more exciting than experiencing the aurora borealis is to experience it with friends, whooping and hollering.'
'There is witnessing the Northern Lights, and then there is seeing the incredible aurora whilst upside downscaling a moonlit glacier!' – Becky Pemberton
'With the Aurora Borealis flaming coldly overhead, or the stars leaping in the frost dance, and the land numb and frozen under its pall of snow, this song of the huskies might have been. The excitement of life, only it was pitched in a minor key, with long-drawn wailings and half-sobs, and was more the pleading of life, the articulate travail of existence. It was an old song, old as the breed itself—one of the first songs of the younger world in a day when songs were sad.' – Jack London
ICELAND PROVERBS
Finally, check these proverbs popular in the country to top the above Iceland quotes. Some of these Icelandic sayings are used commonly in the homes and conversations, words of wisdom that has been passed on for centuries.
'A bad rower blames his oars.' – Icelandic Proverb
'A man's will can be his paradise, but it can also be his hell.'
'Everyone wants to be lord, but no one wants to carry the bag.'
'All sails do not suit every ship.'
'Blind is a man without a book.' – Icelandic Proverb
'The one who's only tasted sweet cannot describe sourness.'
'A good beginning makes a good ending.' – Icelandic Proverb
'A man too busy to take care of his health is like a farmer too lazy to plant his field.' – Icelandic Proverb
'So may sharpen dull iron to bite.'
'A system that works is worth golden.'
'A wise man changes his mind, a fool never will.'
'You will reach your destination even though you travel slowly.' – Icelandic Proverb
'The gift expects another gift in return.'
'Bare is the back of a brotherless man.'
'A story is only half told if there is only one side presented.'
'A fall bodes a lucky journey from the house but not toward it.'
'That one knows not to say of sourness who never sip except for sweet.'
'A burnt child keeps away from fire.'
'Cattle die, kinsmen die, and so shall you die too. But one thing I know that never dies: the fame of a dead man's deeds.' – Icelandic Proverb
'The truth is few of verbs but the lie long of words.'
'No meaning to bind a deadly wound.'
'A lenient doctor creates stinking injuries.'
'No man tastes pleasures truly, who does not earn them by previous business; and few people do business well, who do nothing else.' – Philip Dormer Stanhope
'There will fly no fried goose into the sleeping man's mouth.'
That's it for the famous Iceland quotes. Hope you enjoyed going through these amazing quotes about Iceland. Feel free to leave in the comments if you would like to add more Iceland quotes to this list.
More quotes for travel inspiration:
Save Iceland quotes to read later