Located near the tiny town of Bridgeport in California is Buckeye Hot Springs, one of the underrated hot springs near the Mammoth Mountains.
While the neighbouring Travertine Hot Springs is more popular, you should add Buckeye Hot Springs to your itinerary for many reasons.
Snuggled into the northern bank of Buckeye Creek within Humboldt Toiyabe National Forest, it is one of the stunning hot springs near Mammoth mountain.
You can reach it via a short drive and stop for a quick soak. Or spend time enjoying a relaxing dip taking in the splendid views of the panorama comprising of the magical wilderness of the Eastern Sierra Nevada mountains – I'd highly recommend the latter.
You can combine your trips to other hot springs equally or more stunning, perfect for a few relaxing days.
There are at least three options to camp near the springs.
You can do both for free and witness some fantastic sunrise and sunset in this part of California.
It is one of the largest hot tubs in the region, offering stunning views of the Sierra Nevada Mountains, perfect for hanging out with friends and families.
Whether you are only here for a quick stop on your California road trip or here for a weekend getaway to Mammoth Lakes, I would highly recommend a hot springs visit.
In this guide, I share all the details you will need to enjoy your visit to Buckeye Hot Springs.
WHERE IS BUCKEYE HOT SPRING?
The US 395 Highway is a blessed surreal stretch of a vast expanse of wilderness, from Death Valley to the stunning Alabama Hills and the lovely Sierra Nevada mountains.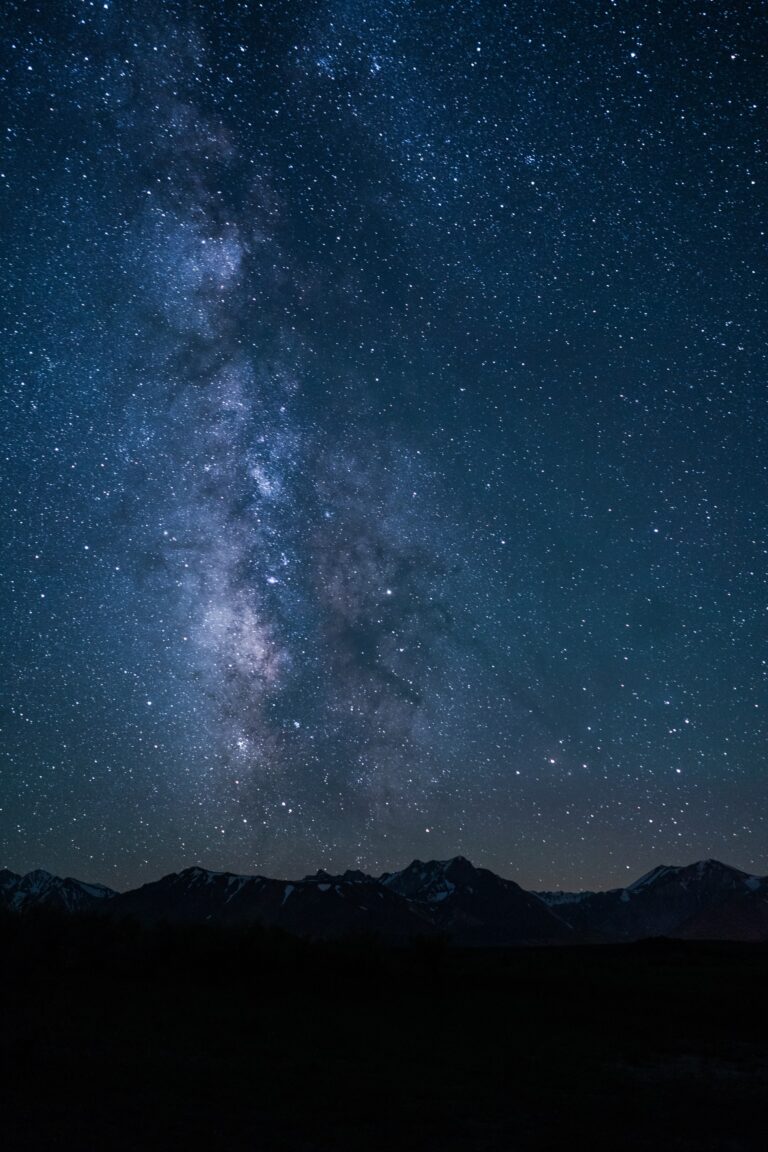 Bridgeport, a sleepy town, is located off this highway, which is worth a quick stop for its history, downtown, and the hot springs.
Buckeye Hot Springs is located in the Long Valley Caldera outside Bridgeport, about a 10-minute drive.
Long Valley is blessed with some of California's highest concentrations of geothermal waters formed due to volcanic activities thousands of years ago.
As such, this part of the terrain is home to splendid hot springs like Crab Cooker, Wild Willys Hot Springs, and others.
WHAT TO EXPECT AT BUCKEYE HOT SPRINGS?
Buckeye Hot Springs consists of a group of beautiful geothermal soaking tubs with fantastic views of the mountain ranges.
Like most hot springs across California, Buckeye Hot Springs has been an integral part of the indigenous people local to Mono County, being the source for soaking due to its healing properties.
You can also see a few groups living close to these geothermal springs scattered around the forests.
There are six tubs in total that comprise Buckeye Hot Springs, and this includes the 2 upper pools and all creekside pools.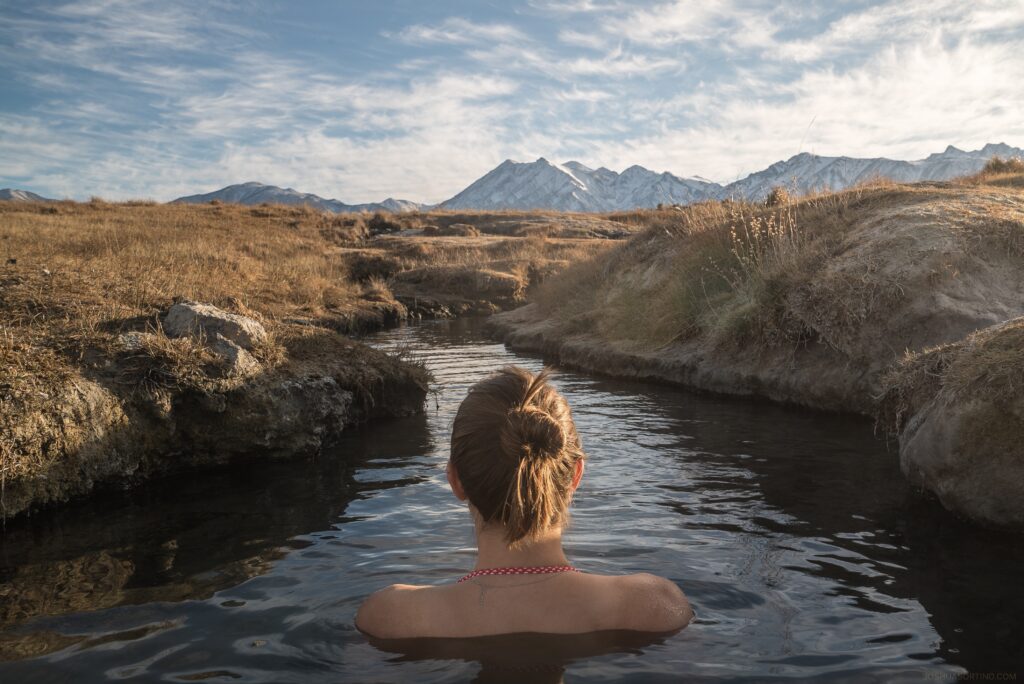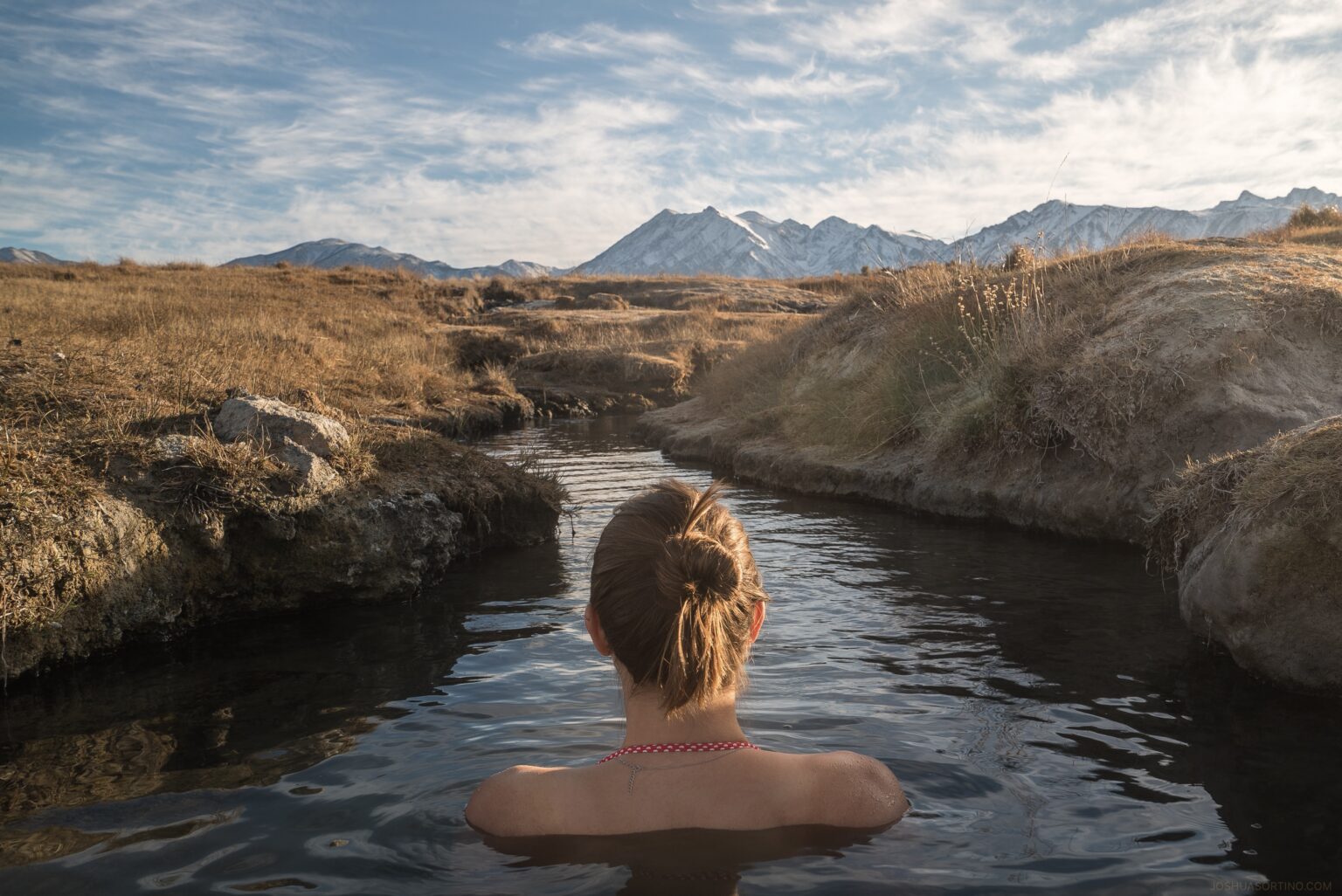 These hot springs are fed by thermal water cascading down the overhanging cliff next to Buckeye Creek, creating a small waterfall that dribbles into the pools, a splendid sight adding to the panoramas.
Note that the water temperature is the hottest around this point and if you are not used to boiling water, I recommend you go further.
You will arrive here on a short but steep walk down a hill from the parking lot, passing two natural hot tubs known as the Upper Pools, which is your first stop.
You can soak here or continue towards the creek bed, where you will find four semi-natural pools.
Each pool is about 2 feet deep, comfortable sitting or lying submerged in hot water. You can sit on the rocks placed around the edges of the pool.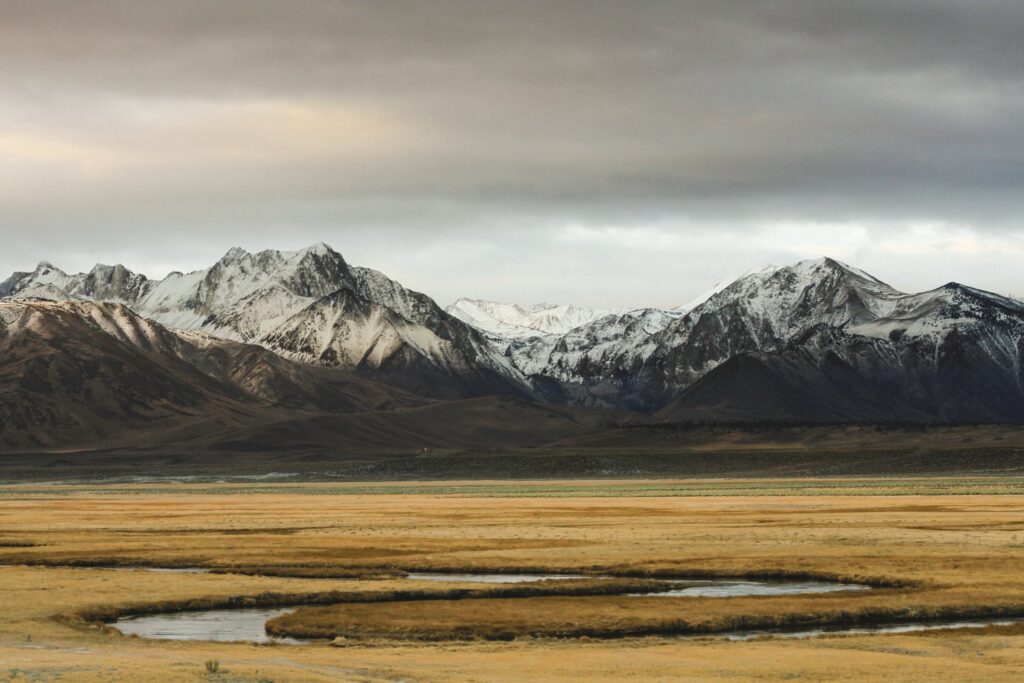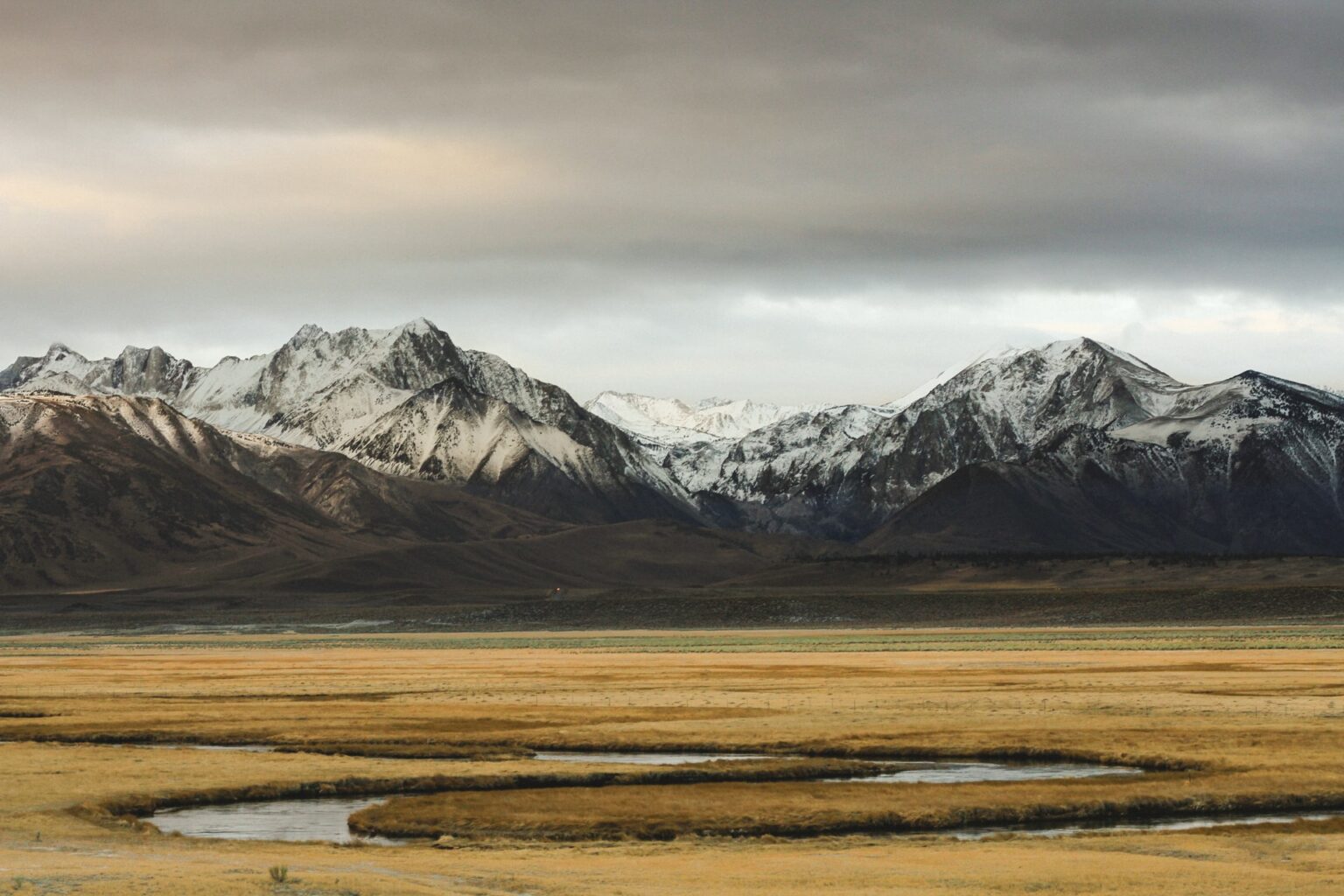 These pools combined can accommodate up to 30 people comfortably, although the numbers are much higher usually.
Since these hot springs are famous in general, despite being offbeat, be prepared to share the tub with others unless you time your visit early in the morning before sunrise, which has the slightest chance of fellow travelers to be there.
WHAT IS THE BEST TIME TO VISIT BUCKEYE HOT SPRINGS?
The Mammoth Lakes region is known as the winter destination, thanks to its many snow-powdered mountains and cold, snowy winters that make it one of the best ski regions in California.
October and April are the most popular months for winter travel, with temperatures frequently dropping to freezing.
Although winter is the ideal time to enjoy hot baths surrounded by magical landscapes, most dirt roads remain buried under thick layers of snow, making them inaccessible.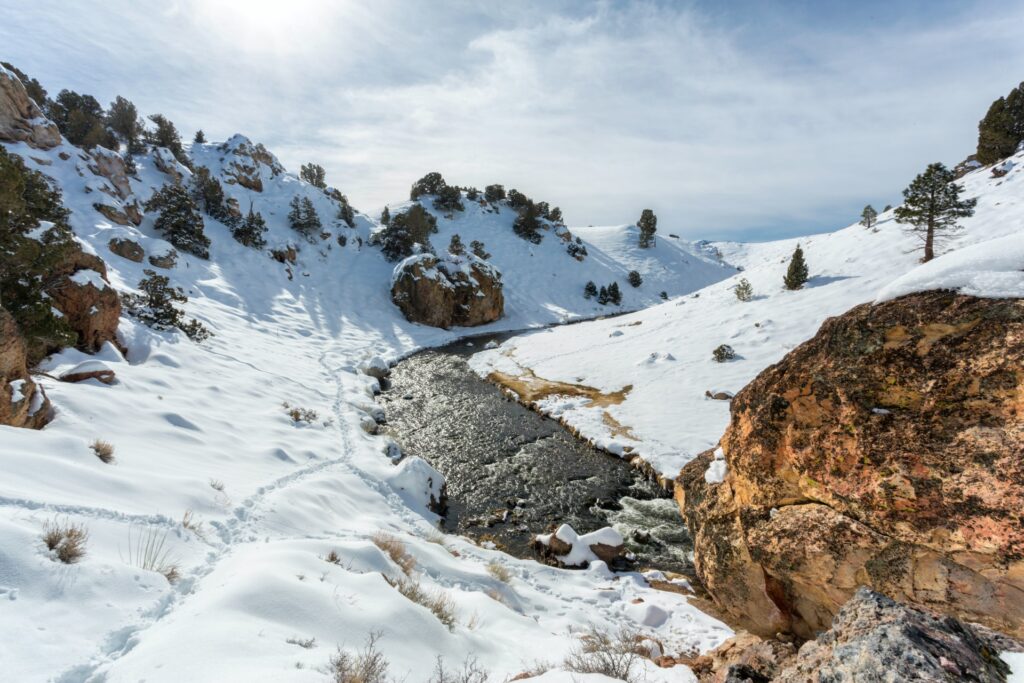 It is the same case for Buckeye Hot Springs too. If you are willing to wait out and take chances, you may be able to access the hot Spring during winter, especially if you are here before the official onset of snowfall.
In general, the best time to visit Buckeye Hot Springs is between late May to early October, the summer months.
It is the busiest and the most favourite season of the year, which is no surprise given the weather.
With pleasant temperatures throughout the day, you will have the most comfortable daytime and morning temperatures during this season.
The best times of the day to enjoy Buckeye Hot Springs is before and around sunrise and sunset, when the views get spectacular, and temperatures will be pleasant.
If you manage to be here before dawn, you will probably enjoy seclusion, with a few to no other tourists around you.
I think the best time to visit Buckeye Hot Spring and the surrounding area for many is Spring, the temperature is pleasant, and there are few bugs.
The landscapes look unique and surreal as thin layers of snow remain, while most of them start to melt away, bringing in freshwater filling the streams, rivers, and waterfalls.
The fresh wildflower blooms carpet the Eastern Sierra Nevadas, painting the landscapes in different colours treating the senses.
If the wildfire will spare this part of California and pleasant weather prevails, Fall can also be great for all of the same reasons as Spring to enjoy your trip to Buckeye Hot Springs.
I prefer spring or fall to plan a trip to Mammoth Lakes Hot Springs for a few reasons.
I find summer crowded to enjoy peaceful soaking, while Fall is fantastic to enjoy the glorious fall colours in Mammoth and fewer tourists.
As I mentioned before, Spring is my preferred season. With pleasant temperatures, you can witness the magical wildflower blooms and the lack of mosquitoes and other bugs in the evening, which is a common nuisance in summer.
WHAT IS THE TEMPERATURE AT BUCKEYE HOT SPRINGS?
Apart from being bigger tubs, another best thing about Buckeye Hot Springs is how it is made to have various levels of hot water thanks to its temperature regulation features.
The pools are fed by a constant flow of naturally heated water that runs down a travertine wall from the springs above.
At the source, this water is approximately 135°F or 57°c, which is the hottest that you can experience closer to it, but it cools as it travels down the rock into the soaking tub.
The water temperature in the soaking tubs goes around 110°F or 43°C, with the first pool being hotter than the subsequent pools below.
Once in the pool, you can control the temperature of the pools by moving rocks to alter the cold water flow from Buckeye Creek.
HOW TO REACH BUCKEYE HOT SPRINGS?
BY ROAD
If you live within driving distance or plan to arrive by road, I'd recommend planning a road trip to explore all the hot springs near Mammoth Lakes and the tons of things to do in and around Mammoth.
FROM LOS ANGELES – You need first to drive 300 miles northeast of Los Angeles to reach the US 395 Highway, which will take about 5 hours.
FROM SAN FRANCISCO – Drive about 330 miles southeast of San Francisco to arrive at the 395 US highway, which takes about 5.5 hours.
RENTING A CAR FOR YOUR TRIP
If you fly into Mammoth Lakes or need to rent a car to make your road trip, I would highly recommend doing it online on Discover Cars.
Some rental companies do not allow their cars to be driven off-road, and you can be sure of not getting any such when you book online on Discover Cars.
You can compare availability and prices across many companies.
They also provide fantastic deals if you book in advance or take cars for more extended hire. Compare the prices and check the availability here.
BY FLIGHT
If you're not within driving distance, you can alternatively fly in. Mammoth Yosemite Airport, located in Mammoth Lakes, is one of the nearby airports to arrive at Mammoth.
But the flights from other cities to Mammoth are not many, more expensive, and not frequent.
It is best to fly into a bigger airport for better airfare options. You have the option of flying into Los Angeles, which is about 4 hours and 40 minutes away from Mammoth Lakes.
Alternatively, you can fly into Las Vegas or San Francisco, over 5 hours away from Mammoth Lakes.
From these airports, rent a car for your whole trip, or book a car again, preferably a high-clearance vehicle, once you arrive at Mammoth Lakes to explore Buckeye Hot Springs and other attractions around since you will be driving on many dirt roads on your trip.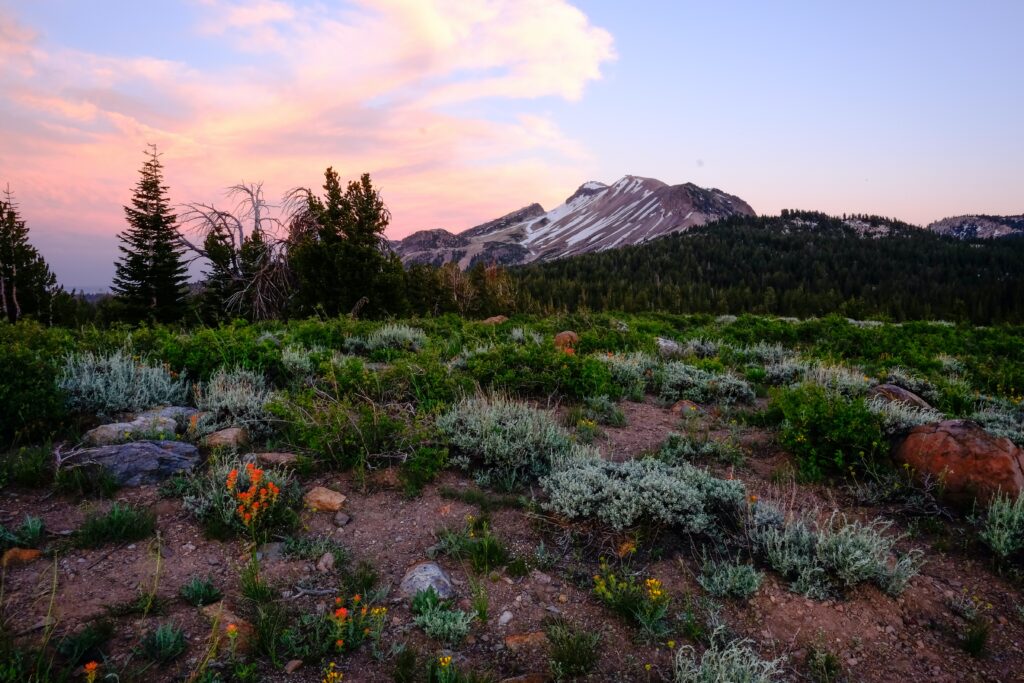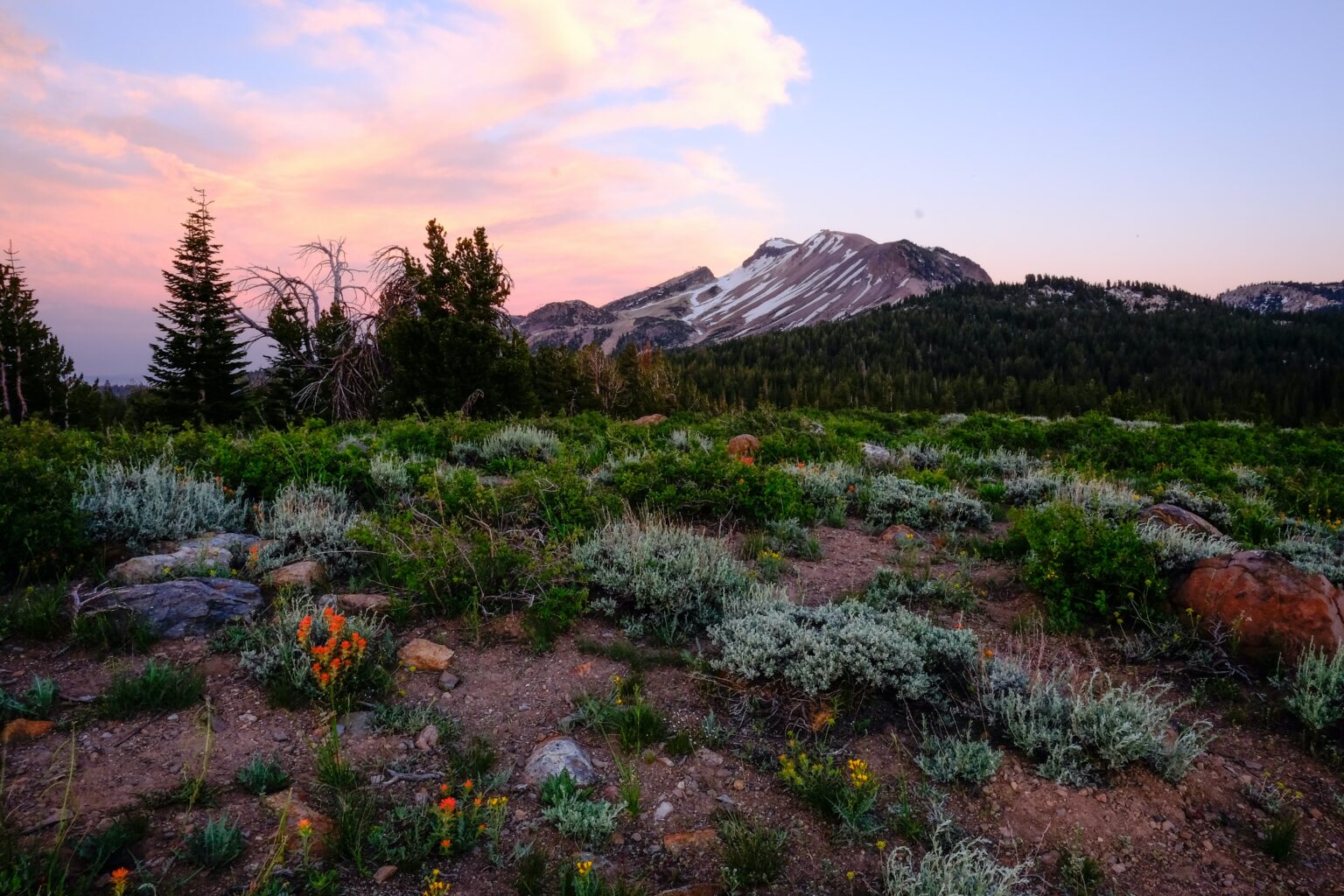 GETTING TO BUCKEYE HOT SPRINGS FROM US 395 HIGHWAY
From Mammoth Lakes, take the US Highway 395 and drive through Bridgeport. At Bridgeport, take a left onto Twin Lakes Road.
Drive for over seven miles through the farm and then take a right onto Buckeye road, which will be a dirt road. It is a bumpy drive over this potholed dirt road that is best tackled on a high clearance car.
You will have to drive for about 2.5 miles and take a right to go some more to arrive at the dirt parking lot with logs marking the area where you will park.
WALKING TO BUCKEYE HOT SPRINGS
Once you reach the parking lot, there are signs for the trail. If you take a short walk with a bit of climb, you will reach two hot pools overlooking the beautiful Buckeye creek nestling amidst the snow-capped peaks.
It should take about 10 minutes of walking to the first hot spring that comes to your left if you're looking down towards the creek. The path gets steep at a few places so make sure you wear good hiking or walking shoes.
One of the best things about visiting is the walk to the springs is gorgeous—your first glimpses of the majestic snow-capped peaks at the horizon and pine forests around you. Make sure to admire the views as you arrive at the hot spring.
WHERE TO STAY WHEN VISITING BUCKEYE HOT SPRINGS?
The nearby town of Bridgeport is the closest option for accommodation if you are in this area only to explore Buckeye Hot Springs. Note that this is a small town, so accommodation options are limited. You can check more here.
If you want to base yourself close to a more prominent city centre, I recommend Mammoth Village, as it is the best area and has many excellent resorts and hotels.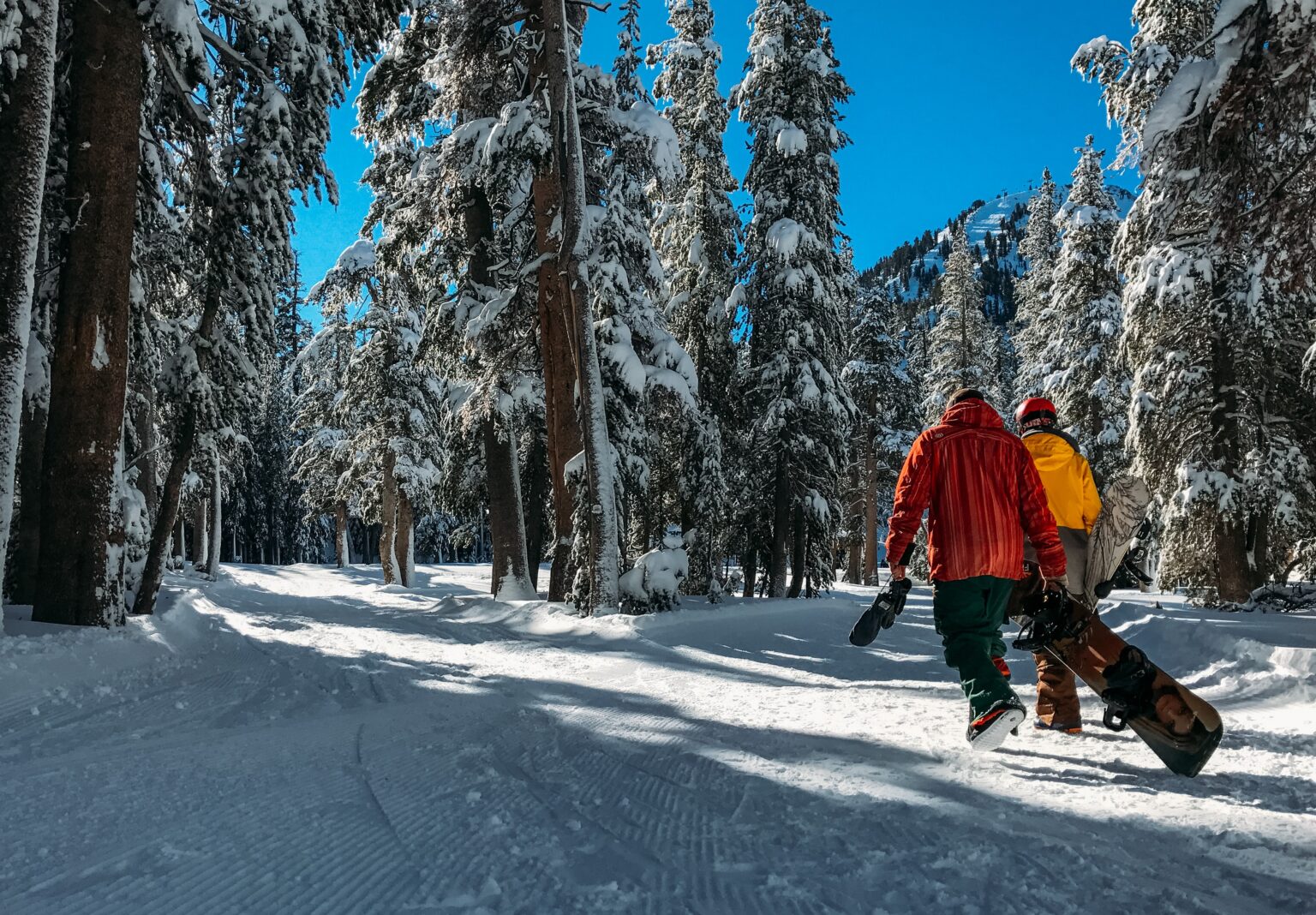 It also makes sense to stay in Mammoth if you plan to visit all the places in and around.
The Village Lodge is the most popular choice as it is ideal for couples and people with kids looking for spacious rooms. You can choose from studio to two-bedroom units that also come equipped with a kitchen.
There is also a heated outdoor pool and several hot tubs. And the views from the hotels are splendid. Check prices here to book.
If you love heritage properties as I do, I would highly recommend Tamarack Lodge, a historic lodge located on the shore of Twin Lakes and surrounded by mountains and skiing.
About 10 minutes drive away from downtown, this lodge has maintained its old heritage with a neat blend of modern times.
Along with cosy rooms coming with a kitchen and fireplace, you can also enjoy dining at their Lakefront restaurant. You can also sign up for mountain bike lessons, guided hikes and fly fishing classes. Book here.
Innsbruck Lodge is located near the Village Gondola that. I prefer its secluded and stunning location.
This lovely lodge offers apartments with kitchens to simple rooms, and they have an on-site hot tub and spa. It is worth staying here if you love quieter stays.
The Westin Monache Resort is next to the Village Lodge and beside Mountain Center in the Village, another excellent choice.
This pretty place comes with condos comprising spacious rooms and balconies offering beautiful views. The property features a heated outdoor pool and hot tubs. Book a stay here.
If the popular ones do not appeal to you, check out Sierra Lodge, centrally located, which offers spacious rooms with kitchenettes. The hotel features a hot tub, free parking and a barbecue.
Juniper Springs Resort, located in Mammoth Lakes, is ideal for a winter trip as it is close to the ski lifts and winter activities.
Check below for information on the available campsites if you are looking to camp.
CAMPING AT BUCKEYE HOT SPRINGS
Depending on your preferences, you can choose from a few locations if you plan to camp on your trip to Buckeye Hot Springs.
The Buckeye Campground is the nearest option, a nice, no-frills, forested campsite located on federal land in the Humboldt-Toiyabe National Forest.
Note that this is different from the Buckeye Flat Campground in California that you may confuse about while looking up on Google.
Buckeye Campground has 68 campsites and is open only during summer from May to September. It is a first-come, first-served place without any reservations, and the cost is $20 per night per site.
You can also camp at the nearby Honeymoon Flat Campground, which you can reserve on Recreation.Gov. Another option is Doc and Al's Camp and Cabin, a few minutes away from Buckeye.
If you plan to visit other hot springs in the area, many others are in the surrounding BLM land, like the Rock Hot Tub, Whitmore Tubs Road, or the Hot Creek Hatchery Spur Road.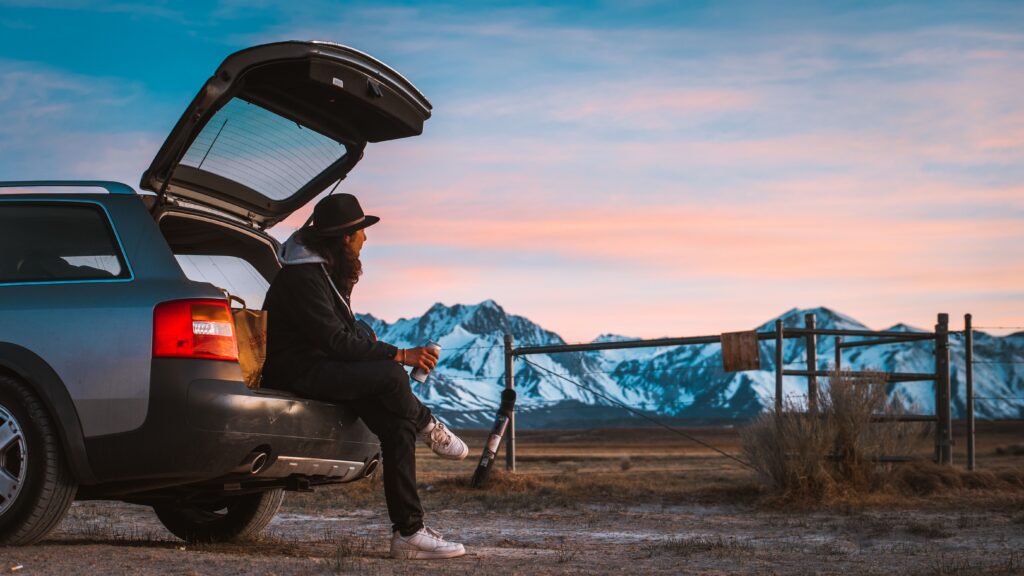 The other campsites that you can check out a bit further away are Brown's Owen River Campground, a no-frills campground open from April to September that is only a 10-minute drive from the hot springs and costs $35 per night.
Another option is Convict Lake Campground, a 20-minute drive if you are okay to do it, available only during the summer for $29 per night.
If you are looking for camping with more amenities, McGee Creek RV Park & Campground is great.
As the National Forest Service manages the region, campers are expected to follow leave-no-trace principles, although free camping is permitted.
Check with the local office at (760) 872-5000 to confirm whether camping is permitted in the area you choose to make sure you do not end up paying a hefty fine.
WHAT SHOULD YOU PACK FOR HOT SPRINGS?
As I mentioned earlier, most of the hot springs near Mammoth Lakes are remote without the standard facilities, shops, or eateries.
Although you don't have to bring a lot of things to visit Buckeye Hot Springs, below are some of the items you should consider packing.
A swimsuit – Although many hot springs in the area are clothing optional, carry a swimsuit with you if you are not comfortable being nude when there are other people around.
A reusable water bottle – Bring plenty of water to avoid dehydration in a reusable water bottle. You will be sweating a lot, and also, high altitude sickness is best avoided by drinking lots of water.
Travel Towel – Bring a quick-drying, easy-to-pack travel towel. An additional oversized towel will come in handy to sit on in the car en route to the next hot spring as there are no changing rooms.
Extra clothes – Bring a set of spare clothes that you can change into once done with soaking in the pools.
Travel Cooler – If you are here during the summer, carry a compact cooler to keep your water, beer, juices, and snacks cool.
Dry bag – Bring a dry bag to pack all of your electronics, including our camera, tripod, cell phones, towels, food, drinks, and other essentials that you can carry around without having to go back to your vehicle.
Jacket – One of the essential layers is a light, packable jacket, better suited for a slight breeze and windy weather.
Flip flops – You need to walk on gravel paths or hike along steep trails to access some hot springs from parking lots. I'd recommend carrying good walking shoes/hiking shoes for this purpose.
But along with this, also carry a pair of flip flops to change into before and after stepping out of the pools. You can also alternatively bring water shoes.
Sunscreen may not be too sunny except for the summer months, but it is best to apply sunscreen in high elevations.
Snacks – Bring enough snacks for the way and picnic near the hot springs as there are no shops nearby.
SOME USEFUL TIPS FOR HOT SPRINGS
Buckeye Hot Springs and Creek are popular spots for both locals and tourists. So it is essential that we do our part to protect the Humboldt-Toiyabe National Forest.
Here are some of the things to consider while planning your trip to make it an enjoyable and safe experience.
High elevation and its effects – Many people do not consider that many places in the Mammoth Lakes area, including most of its alpine lakes and hot springs, are located at high altitudes.
High elevation affects different people in various ways. It is best to acclimate accordingly no matter how fit you are or have been to high altitude regions before, as anyone can get AMS(Altitude Mountain Sickness).
While altitude sickness is unlikely to have much effect until you're above 8,000ft or 2,500m, you may feel breathless or dizzy at the hot springs, especially if you've recently arrived in the area.
Watch if the symptoms persist for longer, and if you feel sicker, it is best to move to lower altitudes or wait until you feel better before entering hot springs as the heat of the pool combined with the higher altitudes may cause you to feel dizzy sooner than you may expect.
Although summer is the best time to visit, there is also a higher chance of bad air quality due to wildfire smoke. If you stay in late summer, check the air quality before planning your trip.
Mosquitoes can be problematic, and other bugs gang up during the evenings if you plan a summer trip.

Ensure you use a natural bug repellant that will not affect the natural hot springs when you take a dip.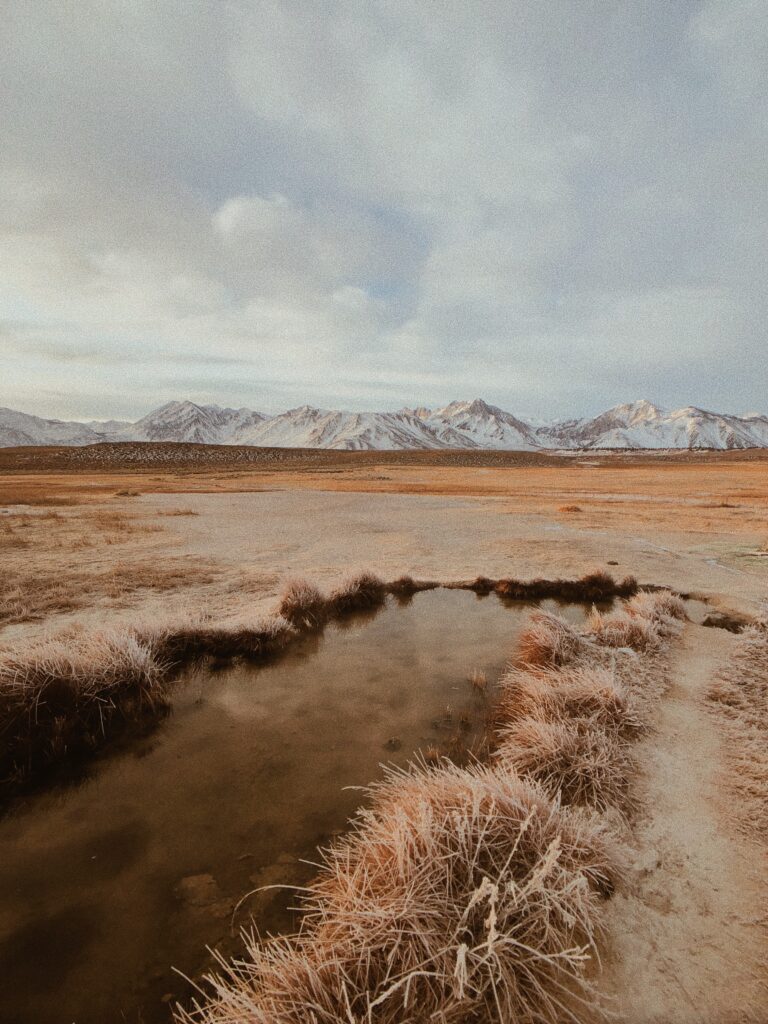 If you plan a winter trip to Buckeye Hot Springs, know that the road leading to the hot spring may be impassable due to snow.

If that happens during your visit, you can park along Benton Crossing Road and walk or snowshoe down the road to the parking lot, which will add to your adventure.

If you are camping, make sure you're on the BLM land and not close to the prohibited areas around the pools, as that could attract huge penalties.
Please follow all leave no trace principles if you plan to camp.
The hot springs are located in a fragile ecosystem, and it is essential to keep the sensitive habitat in mind that needs to be preserved that way.
There are no amenities near Buckeye Hot Springs – no changing rooms or public toilets, pit toilet or drinking water.
Make sure to carry enough water, snacks, and other beverages. You may have to go out in nature for bathrooms and change near or inside cars or secluded places.
Nudity is common in most hot springs near Mammoth Lakes, and you should expect the same at Buckeye Hot Springs, too, as it is clothing-optional.
So you may initially feel uncomfortable if you are not used to seeing others in their birth suits, but it gets less awkward after a while.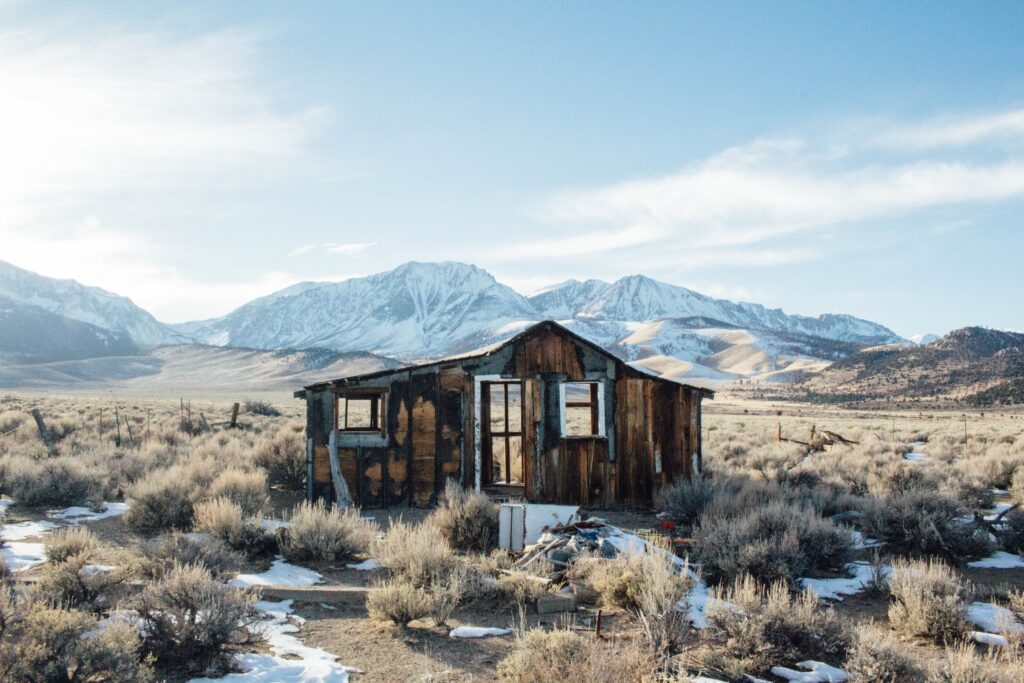 Bring one or two pairs of a swimsuit if you are not comfortable going nude, which is perfectly fine as well.
It is an area where cows freely graze, something you may have to take into account if you plan to take a pet with you as they may startle the livestock.
One of the things you should do on your visit to the hot springs is head there or spend time at night, especially when there is little or no moon.
Camping means you will get to see some of the best night skies in California, but even if you do not camp, soaking in the night admiring the starlit skies and the stunning mountains accompanying you on the horizon is a dreamy experience.
The closest grocery store is Crowley Lake General Store, which is 20 minutes away from the hot springs.
But I would recommend rather going to the closest town Mammoth Lakes, which is about 25 minutes away and has many supermarkets.
Mammoth Lakes is also the best location for restaurants and gas stations.
Like all hot springs, make sure to test out the water temperature with your fingers or toes before planning to soak your whole self so that your skin does not get burnt.
Cell phone coverage in the area is intermittent, so ensure you download offline maps on your Google Maps app before heading to Buckeye Hot Springs.
The springs become busier as the day progresses, especially during the peak months, holidays, and weekends. It turns into a soaking party with many travelers gathering for relaxing and taking in the views.
If you want some privacy, you need to plan your visit accordingly for those hours with lesser or no tourists.
Honestly, it is difficult to expect that as it is one of the most easily accessible and hence a trendy spring attracting tourists visiting Mammoth Lakes.
BUCKEYE HOT SPRINGS MAP
Below is the location of Buckeye Hot Springs on Google Maps which you can bookmark or save. There is also the location of Buckeye Campground on the map.
Buckeye Hot Springs is just one of over eleven hot springs in the area. Check my guide to Mammoth Lakes hot springs for everything you need to know about visiting the rest of them, ideal to add as part of a California road trip.