There may not be a long list of the places to visit in Bomdila, but this little town, set amidst the hills and the valleys in eastern Himalayan ranges, is worth visiting. Most people make a quick stop at Bomdila before moving further into the more popular Tawang and beyond, but Bomdila deserves at least a few days.
It is one of those few beautiful towns that are neither very remote nor mainstream, making it the sweet spot to spend a few days away from the tourist crowds. There are many beautiful things to do in Bomdilla, perched atop hills, with a rich history.
Whether you want to soak in the blissful views from the town, go monasteries-hopping, or savour local food, or explore national parks and viewpoints, you got them all in Bomdila. In this post, find out all the reasons why it is worth visiting the town, the top places to visit in Bomdila, and what to do when you are here.
TOP PLACES TO VISIT IN BOMDILA ARUNACHAL PRADESH
Bomdila is located in the northwestern part of Arunachal Pradesh, amongst the mighty Himalayas, at an altitude of 2,415 meters.
Bomdila is one of the oldest places in Arunachal with a long past. Originally a part of the kingdom of Tibet, it was also a part of the Bhutanese kingdom and later ruled by the local tribes.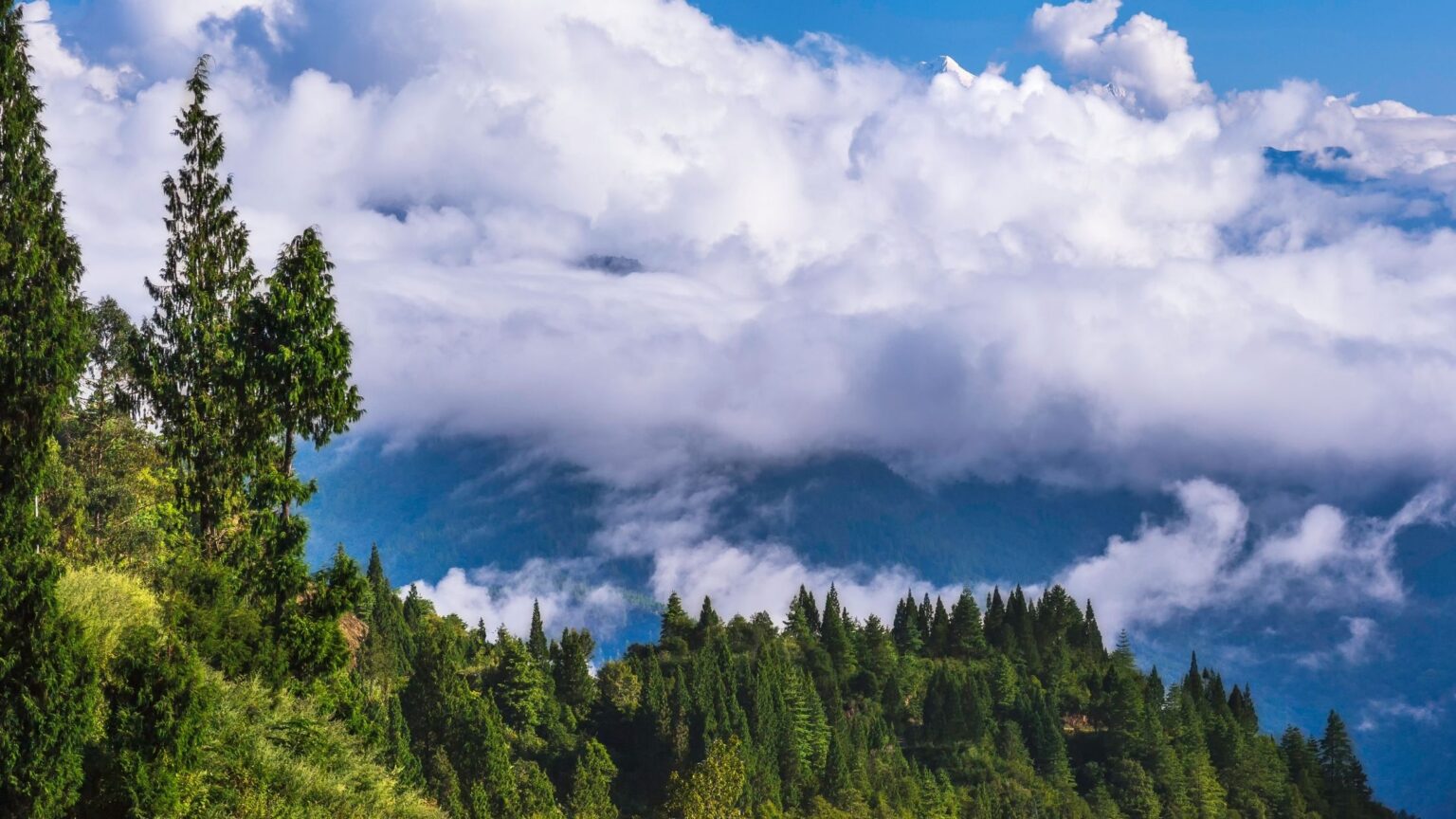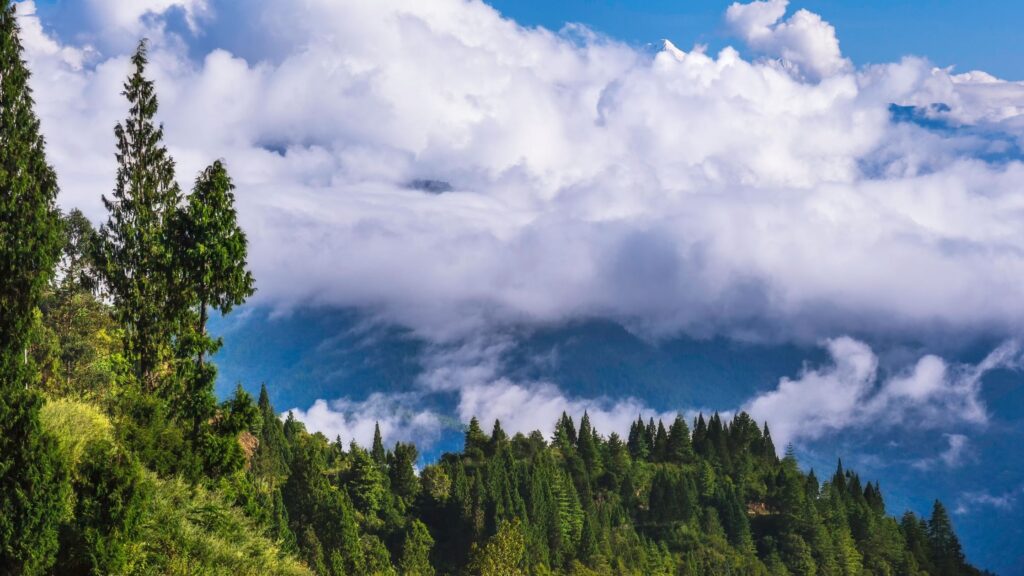 It was one of the hotspots to be invaded by the Chinese troops in the 1962 war, which caused a lot of casualties in the town. Bomdila bounced back better quickly and retained its calming charm, gorgeous natural beauty, rich culture, traditions, and religion, attracting more and more tourists and curious travelers every year.
Let us begin with the popular places to visit in Bomdila that you should not miss seeing.
VISIT BOMDILA MONASTERY
One of the top attractions in Bomdila is the sacred Bomdila Monastery located in the heart of the town. Established in 1965 by a monk believed to be the 12th reincarnate of Tsona Rinpoche, this beautiful gompa resembles Tsona Gontse Monastery located in southern Tibet.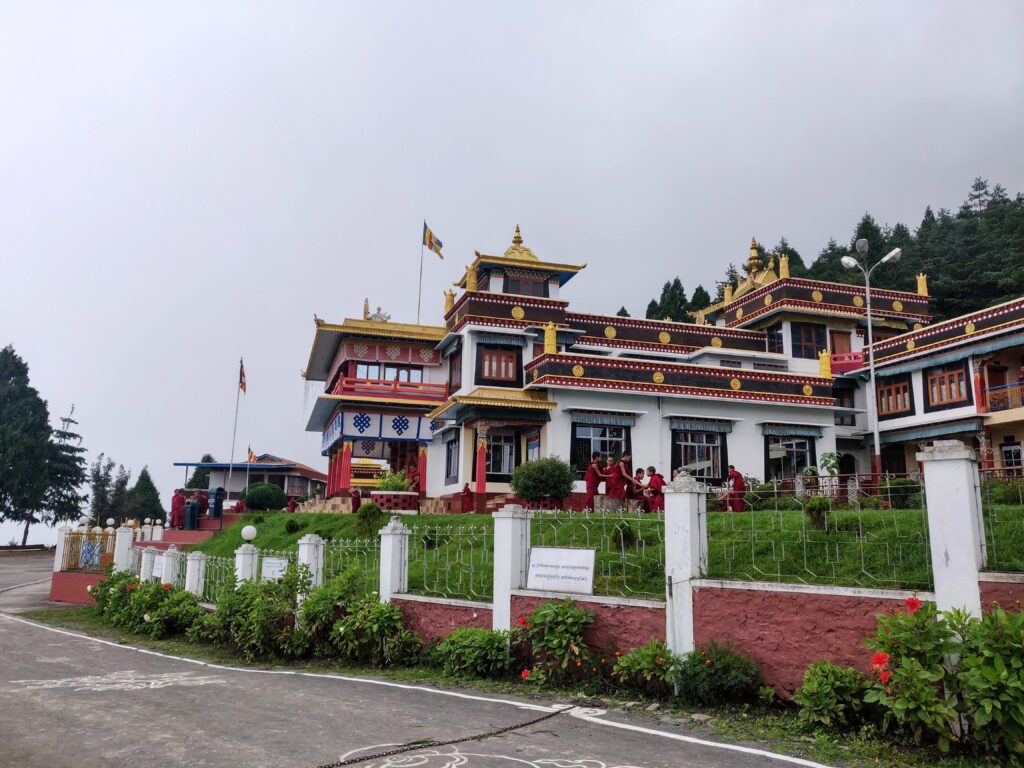 This monastery, overlooking the town and the beautiful valleys, is a sacred abode to Buddhist monks and Llamas who reside and visit for higher learning and practices. It is a religious site for the followers of Mahayana Buddhism.
The monastery, also known as Gentse Gaden Rabgyel Lling monastery, has three sections – Upper Gompa, Middle Gompa, and Lower Gompa.
In the upper gompa located atop a hill, check out the large prayer hall leading to the sanctum, which is home to a massive statue of Buddha, which is adorned with jewels and gifts. You can find intricate paintings on the wall and the interiors depicting various tales and mythological scenes from Buddhism.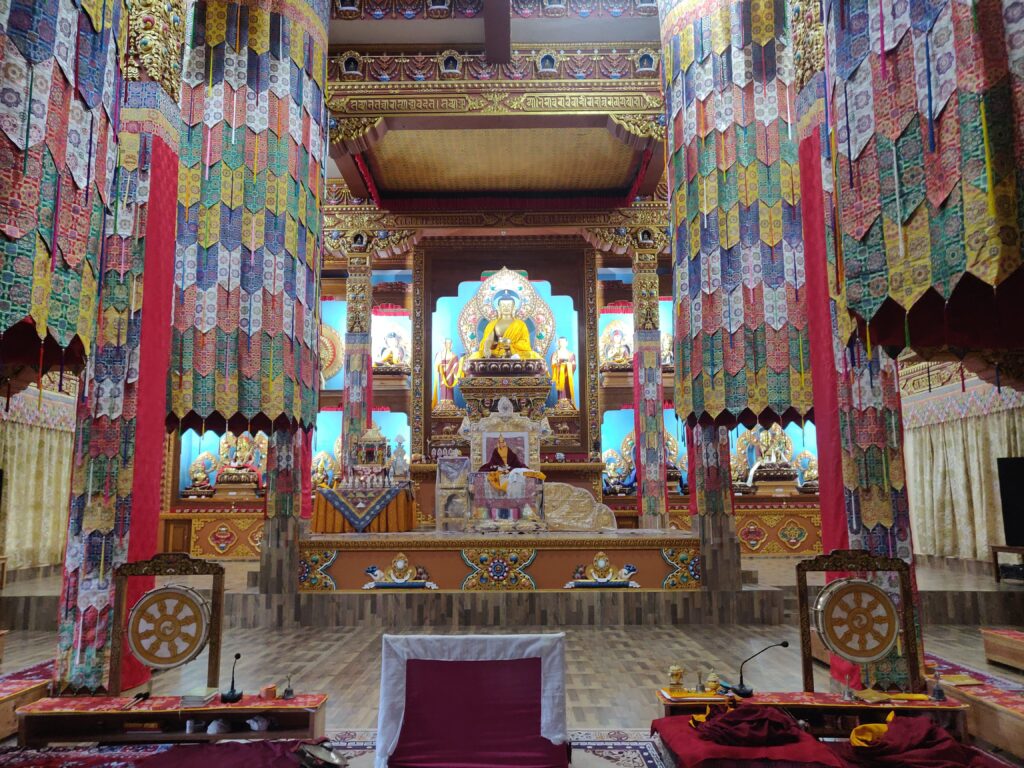 There is also a school for young monks in the upper gompa, residential buildings and a beautiful garden.
The Lower Gompa is located at the end of the famous Bazaar Street, at the centre of the town, known for its detailed Tibetan architectural styles in the structures.
You can find it next to other famous places to visit in Bomdila, the craft centre and the Ethnographic Museum. There is another prayer hall open to the public occasionally, which is a peaceful place to meditate.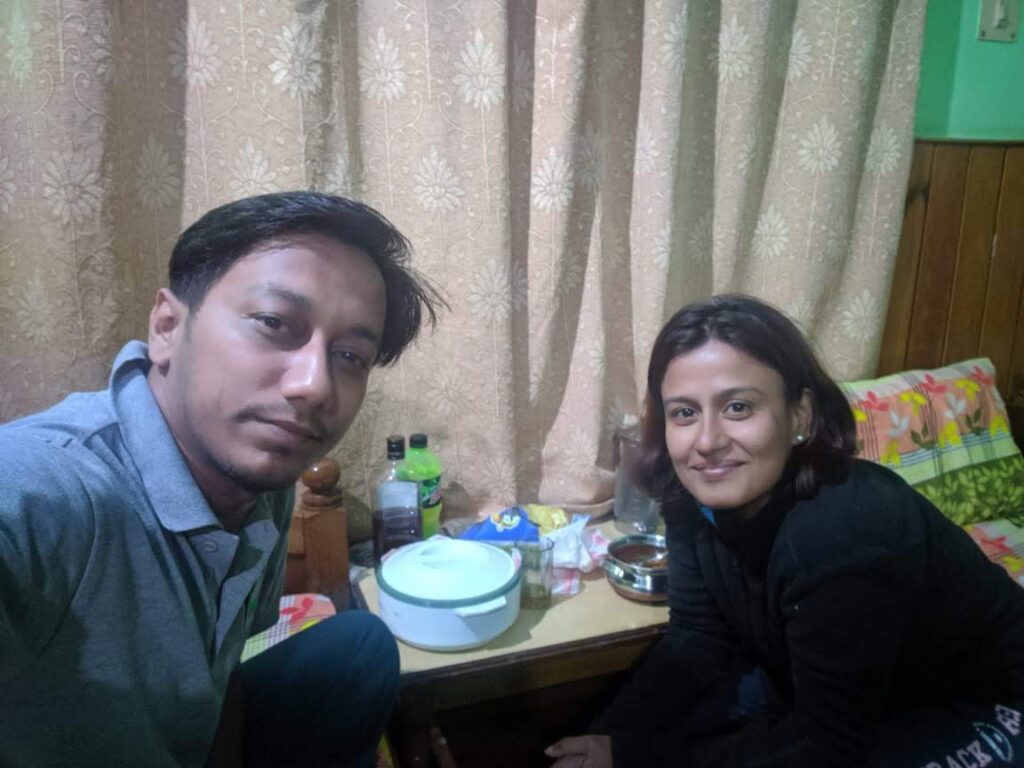 The Middle Gompa is located close to the primary market in the town and is the oldest among the three gompas, known for its rich history.
PLAN A TRIP TO THE SESSA ORCHID SANCTUARY
Sessa Orchid Sanctuary is one of the famous wildlife sanctuaries in Arunachal and one of the top places to visit in Bomdilla. You will love the colourful landscapes in the sanctuary dotted with over 300 species of wild orchids spanning across a vast expanse.
Nestling amidst the snow-capped peaks of the Eastern Himalayas, Sessa Orchid Sanctuary, established in 1979, is a treat for adventure seekers, hikers, wildlife enthusiasts and nature lovers that can explore lofty hills surrounded by beautiful valleys, waterfalls, lakes, and rivers.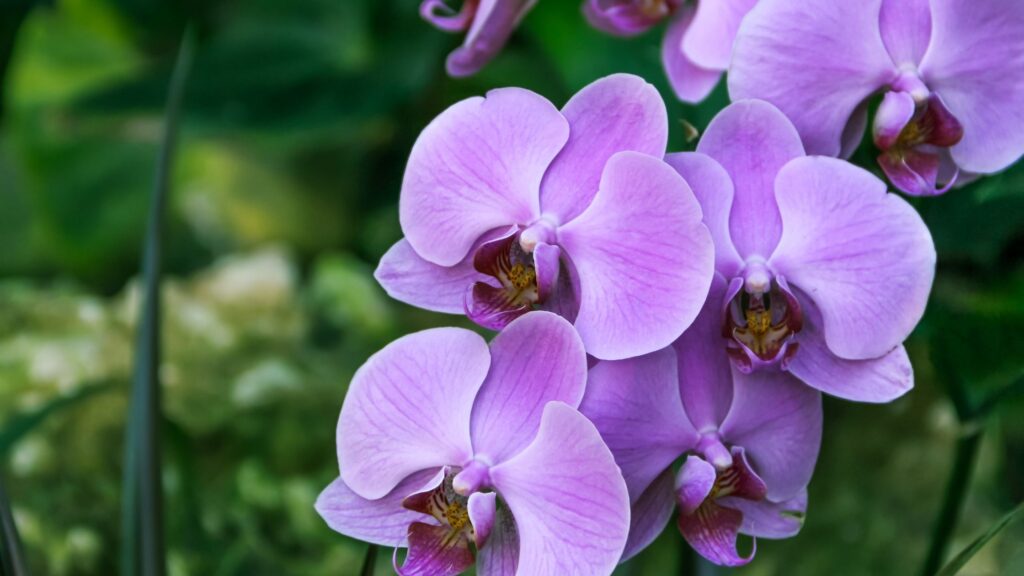 The park is also blessed with abundant wildlife, and if you are lucky, you may spot some of them, including the goral, red panda, hornbill, Asiatic bear, and more.
Although you can visit the sanctuary during the spring and summer seasons, the winter months from November to March is the best time to visit the Sessa Orchid Sanctuary.
EXPLORE EAGLE' NEST WILDLIFE SANCTUARY
One of the top places to visit in Bomdila that is a heaven for bird lovers and wildlife enthusiasts are visiting Eagle's Nest Wildlife Sanctuary, a protected area at the foothills of the Himalayas.
Located close to the Sessa Orchid Sanctuary in the northeast and Pakhui Tiger Reserve in the east, Eagle' Nest wildlife sanctuary is a part of the Kameng Elephant Reserve known for its rich birdlife and animals.
This wildlife sanctuary is home to more than 400 bird species and over 200 butterfly species, along with many stunning waterfalls, streams created by the vast Kameng river, and beautiful valleys home to many wild animals.
Suppose you are here from November to March, which is the migration season and the best time to visit Eagle's Nest wildlife sanctuary. In that case, you can spot many gorgeous birds, including hornbills, black-necked cranes, herons, black stork, oriental white Ibis, ducks, hawks, eagles, pheasants, quails, and Tragopan.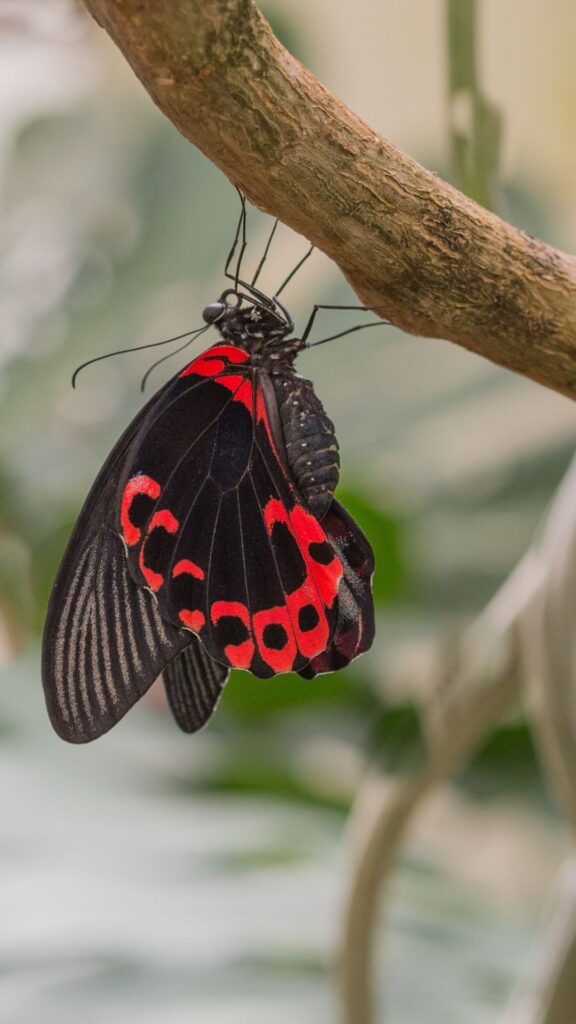 Some of the animals found here are the Bengal tiger, clouded leopard, langur, Arunachal macaque, Asian elephant, black bear, and red panda.
PLAN A TRIP TO TIPI ORCHIDS
Arunachal Pradesh has the most extensive collection of orchid species in India. And one of the orchards is among the best places to visit in Bomdila.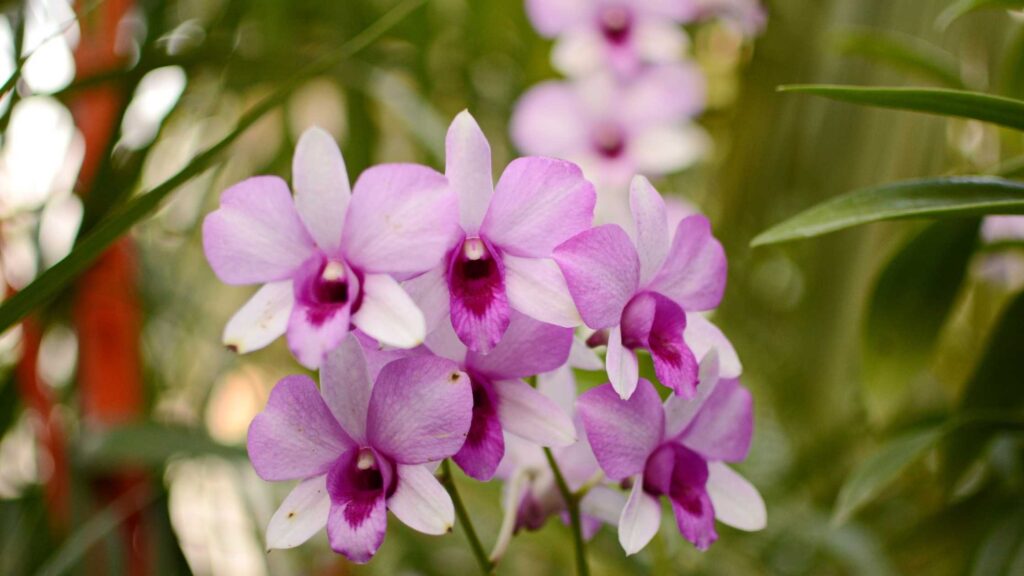 Tipi Orchidarium, located on the banks of River Bharali in West Kameng district, is one of the Bomdila tourist places that you should visit to get glimpses of many unique orchids set against beautiful valleys overlooking the forested mountains.
Did you know? Tipi Orchidarium is home to over 300 exotic wild orchid species and boasts of over 50,000 of them spanning across its landscape.
The Orchid Glass House has some of the most exotic orchids, including rare and endangered species, grown in specialised containers, including cute baskets and hanging planters.
Tipi Orchadium was exclusively developed to conserve, research, and promote orchids and the orchid industry.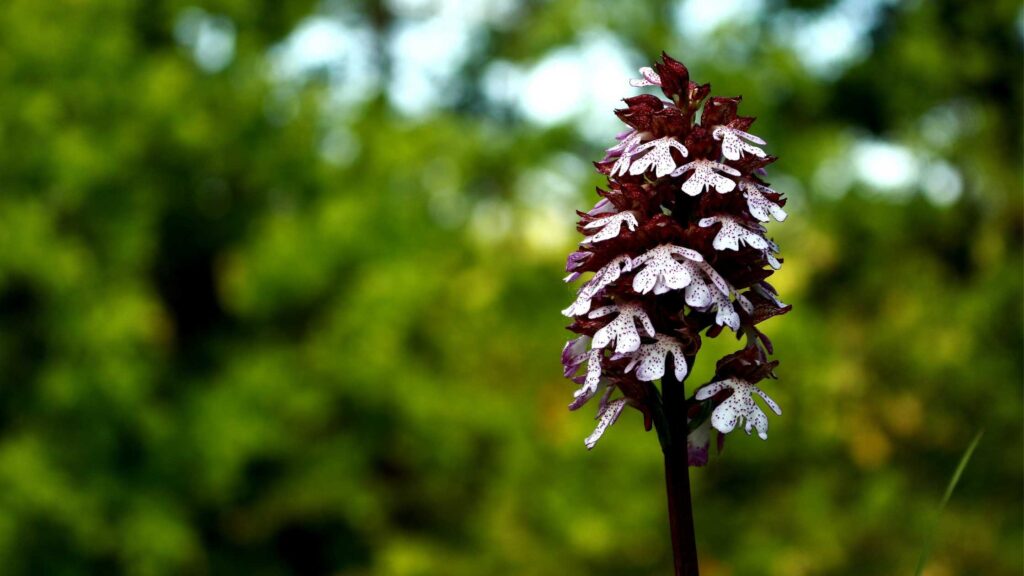 The Orchidarium is categorised into a reserved area and a natural forest. During summer, you can also enjoy rafting and fishing in the Bharali river and its streams if you are here.
Visit the orchid research and development centre area on the premises, where you can watch how new hybrid varieties of orchids are created by new biotechnology techniques.
ENJOY TOURS OF APPLE ORCHARDS
When you are in Tipi, another tourist spot in Bomdila worth checking out is taking a tour of the apple orchards. Spread across the fields, you can find these beautiful orchards packed with delicious apples, carefully cultivated and maintained by experts.
Stroll along the lush orchards enjoying the beautiful views. You can learn all about the types of apples, farm apples, and taste them on tour. You can also learn to pluck the seasoned ones on your trip.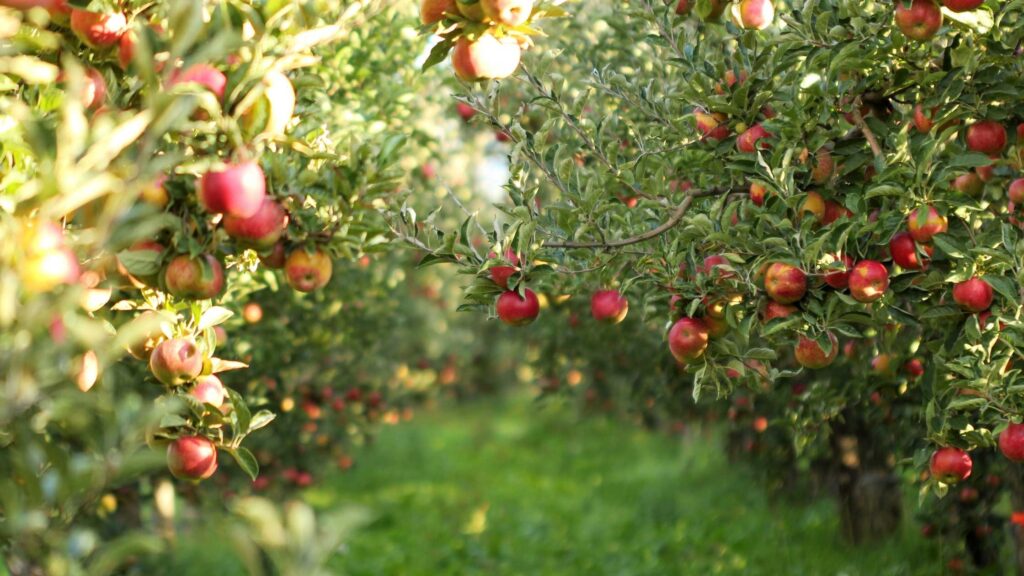 The Winter months are the best time to plan a trip to the apple orchids as this is bloom season. Of course, you can buy the delicious, local-produced, juicy apples at unbelievably low prices on your tour.
So there is more than one reason why you should take this Apple orchards tour to one of the best places to visit in Bomdila.
CHECK OUT THE ETHNOGRAPHIC MUSEUM
One of the best places to visit in Bomdila to experience the culture and traditions of the region is seeing the Ethnographic Museum and the Craft Centre, located in the heart of the town near Lower Gompa.
You can witness local craftsmen and women creating their best art and handicrafts, including the beautiful Buddhist Thangkas, hand-woven Monpa dresses, many types of colourful carpets, traditional masks, wall hangings, statues, Buddhist flags, rugs, woollen scarves, shawls, and wooden artworks.
The museum has a small but excellent collection of artefacts that will give you insights into the rich culture of this region.
ADMIRE THE BEAUTIFUL VIEWS FROM BOMDILA VIEWPOINT
One of the top places to visit in Bomdila, a favourite among many locals and travelers is taking in the 360-degree views of the West Kameng Valley and the massive Himalaya mountains in the backdrop that you can enjoy from the Bomdila Viewpoint.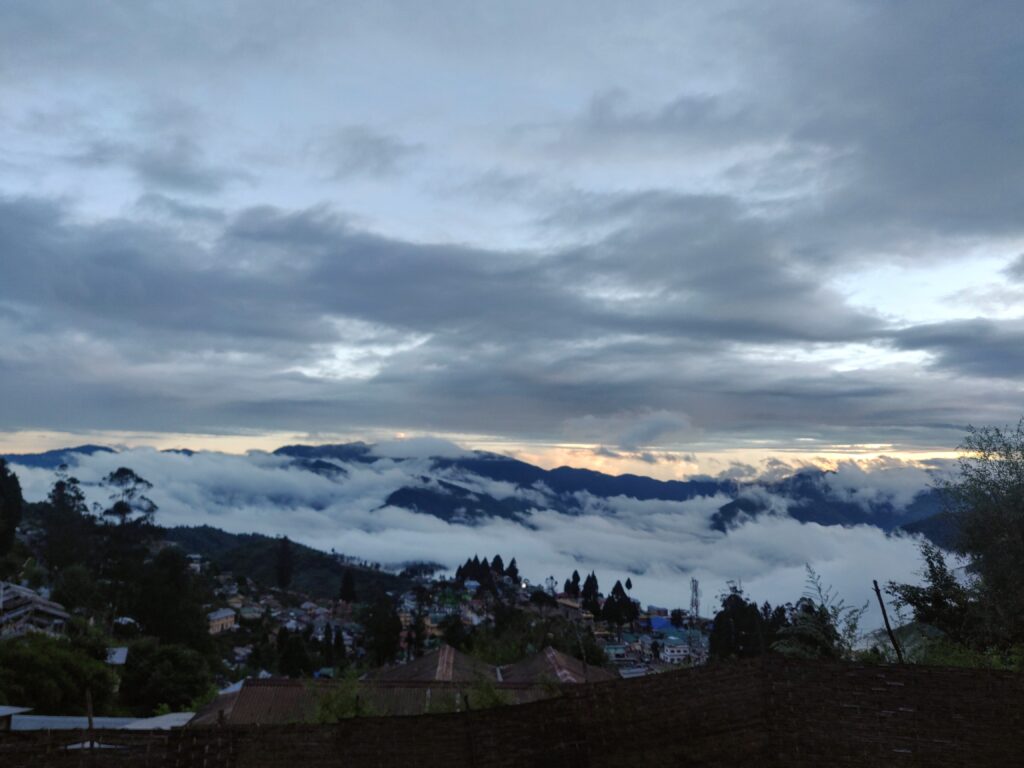 On a clear skies day, you may even witness the peaks of the far-stretched Nechipu Pass, the roads to Bhutan, and Tawang, from the highest point R R Hills, which you can reach after a short walk. The best time to visit the viewpoint is from October to April.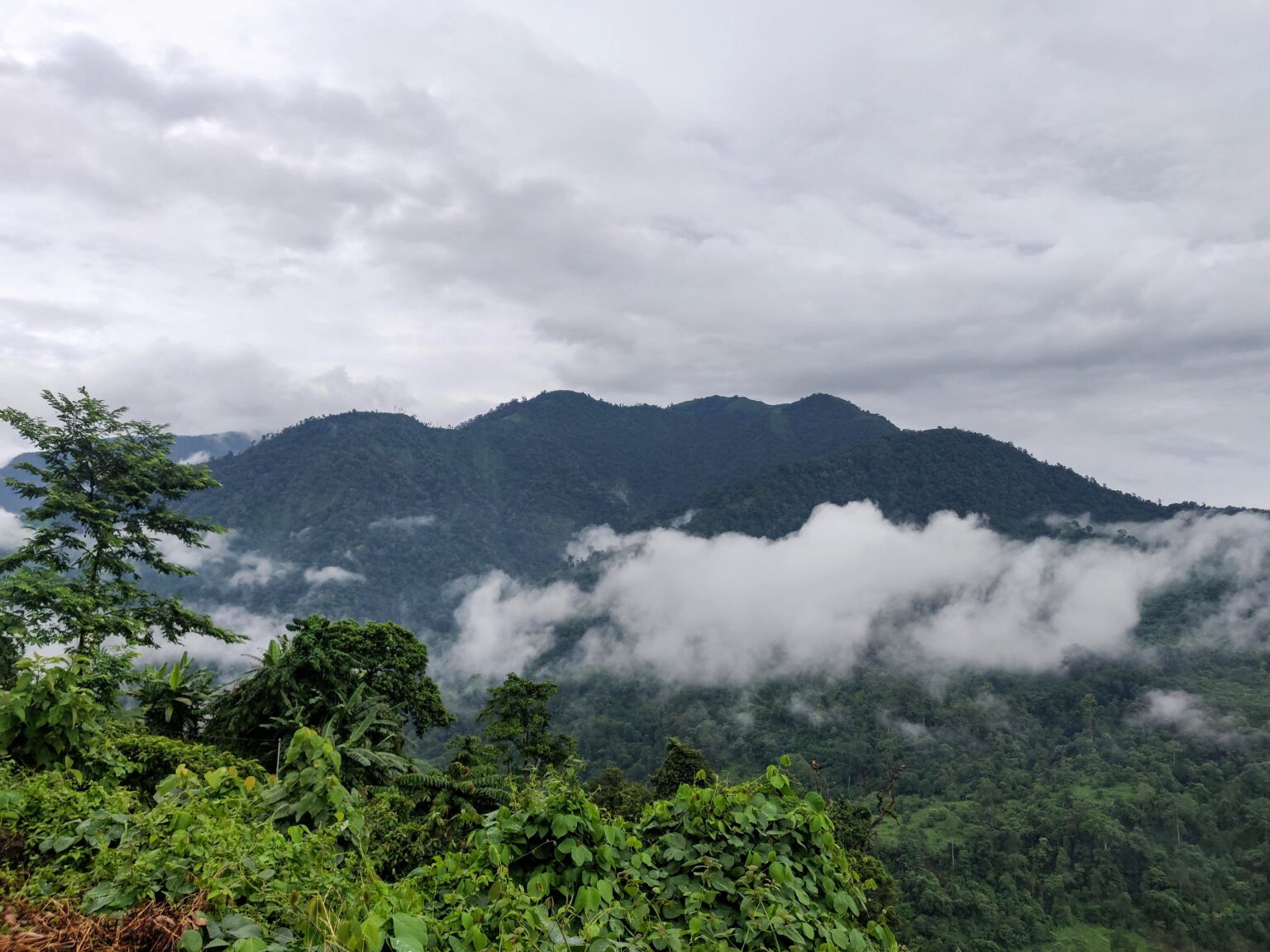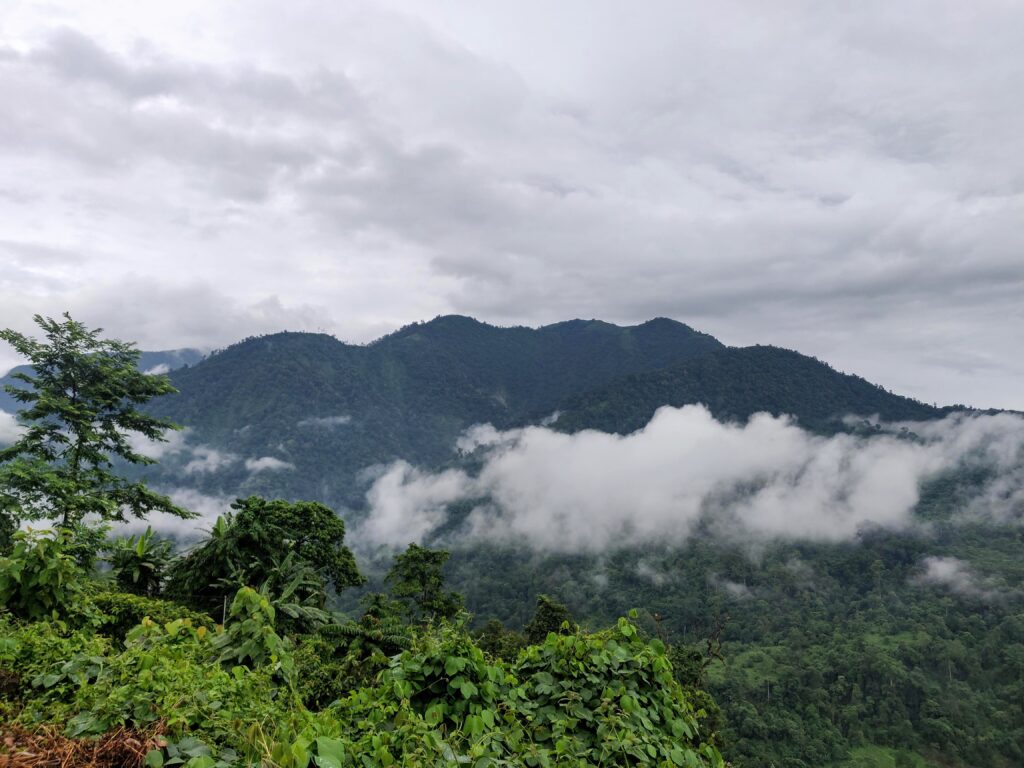 Suppose you are here during or right after the monsoon when the mists are frequent. In that case, you will see the clouds that hover right over the valley, kissing the majestic Himalayan peaks and making a spectacular appearance over the Kemeng Valley, offering splendid views that will be memorable to you for quite a long time.
MORE OFFBEAT PLACES TO VISIT IN BOMDILA
GO SHOPPING FOR LOCAL PRODUCTS AT BOMDILA MARKET
One of the top things to do while enjoying Bomdila sightseeing is shopping. And the best place to look for local products is shopping in the centre of the town in the market.
From the best Tibetan winter wear to pretty arts, statues, woodwork, and handmade clothes and crafts, you can buy many authentic products directly from the locals.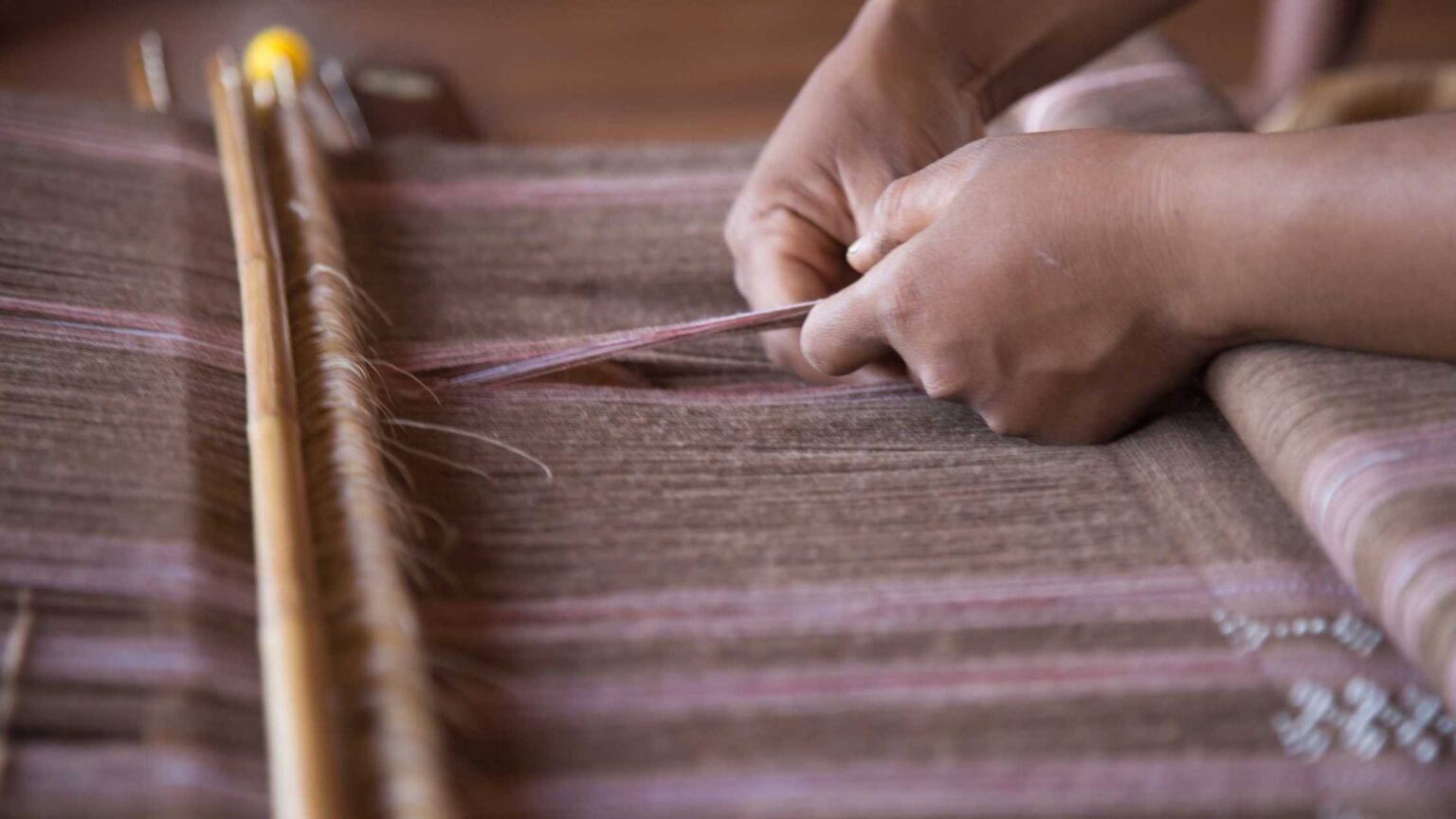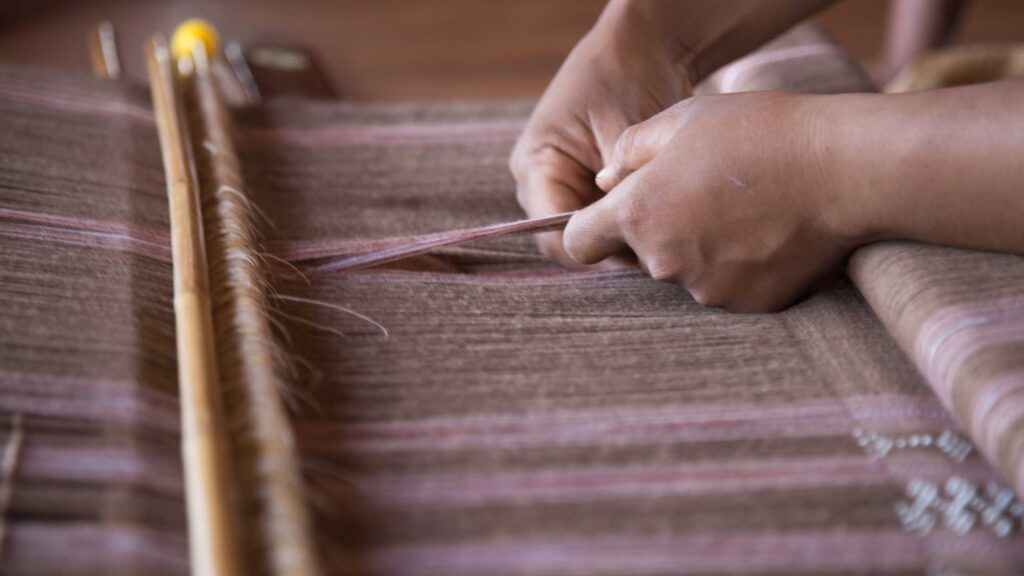 Apart from helping improve the artisans' lives by buying them, you will take home some fantastic goods for yourself, which is a win-win for sure.
VISIT CHILIPAM MONASTERY
Also known as Zangdokpalri Monastery and Sang Ngag Choekhar Dargyeling Monastery in the local language, Chilipam Monastery is located 30km away from Bomdila in the West Kameng District near Rupa village.
Chilipam Monastery, located atop a hill, offers splendid views of the Himalayan mountains and the valleys beneath. It is known for its brilliant architecture and is home to young monks that come here for Buddhist learning.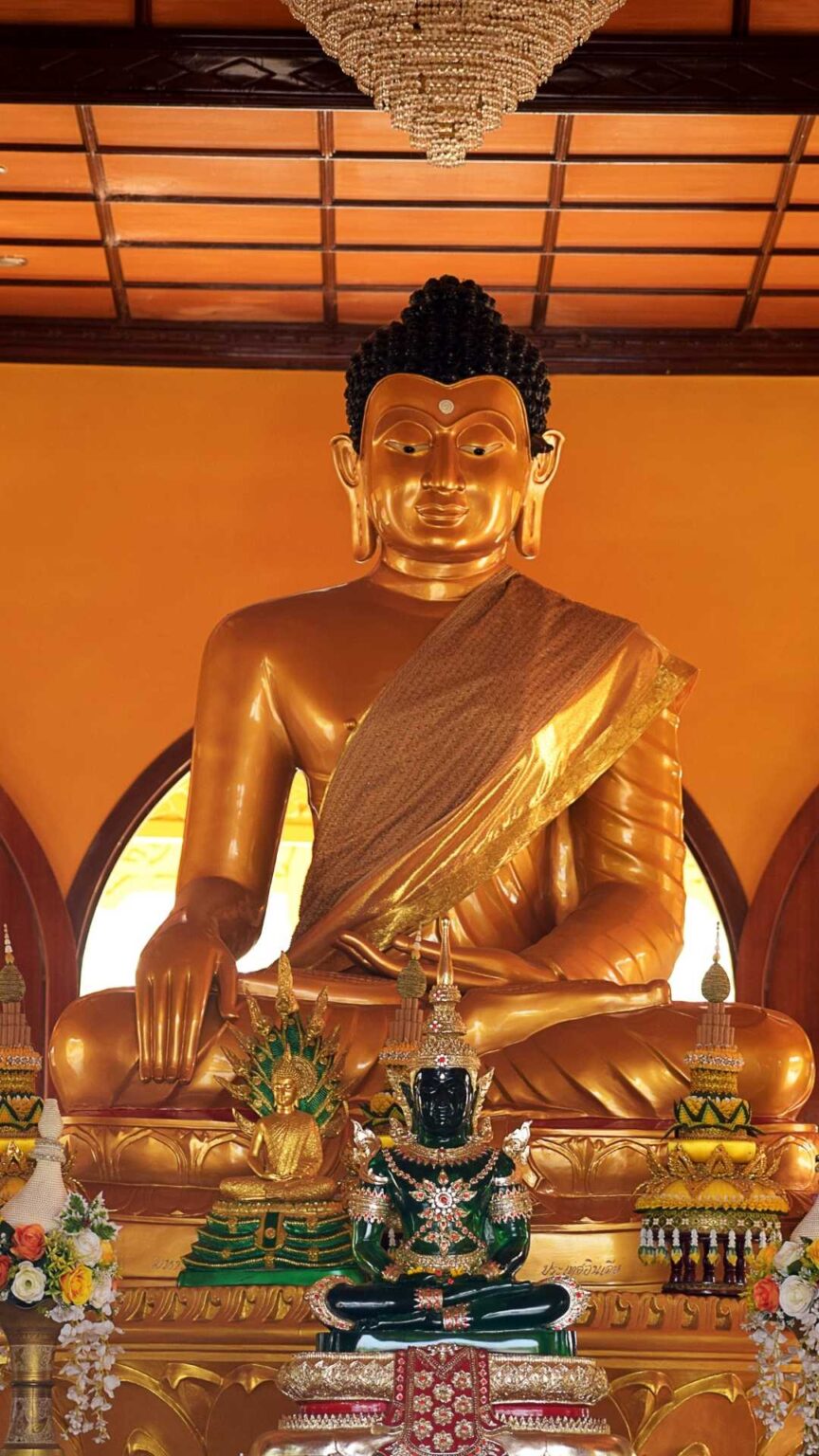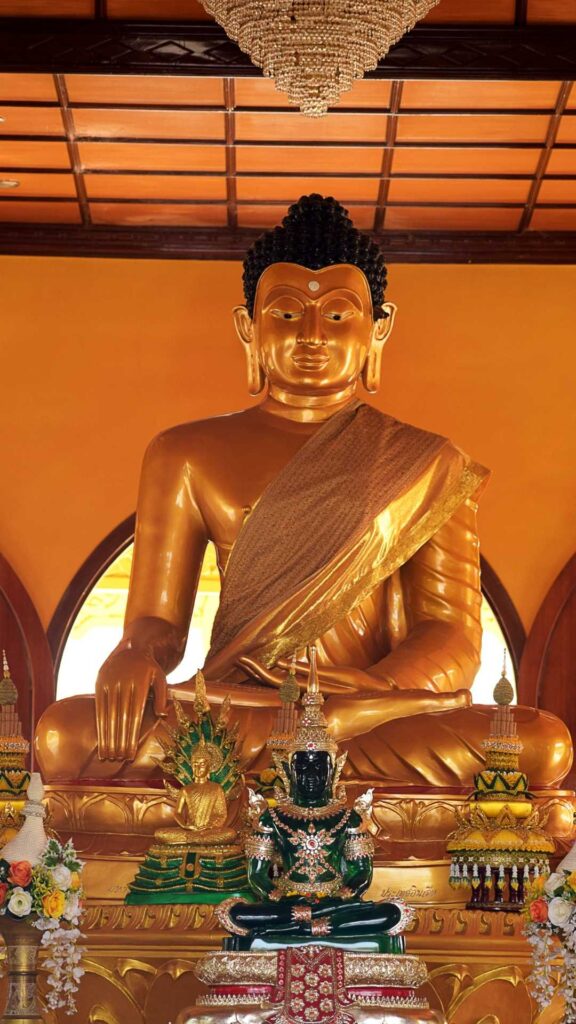 The complex houses a garden, residential complexes for monks, prayer halls, and the central temple.
This secluded sanctuary is worth adding to your list of the best offbeat places to visit in Bomdila. The interiors of the monastery are beautiful, and you can notice many intricate murals, wall paintings, and artworks depicting scenes from Mahayana Buddhism.
PLAN A TRIP TO DIRANG VALLEY
One of the top things to do in Bomdila is planning a trip to the stunning Dirang valley. Dirang, the beautiful town nestling in this valley, deserves at least a few days that you should give, but if you do not have time, make sure you keep a day to visit one of the best places to see near Bomdila.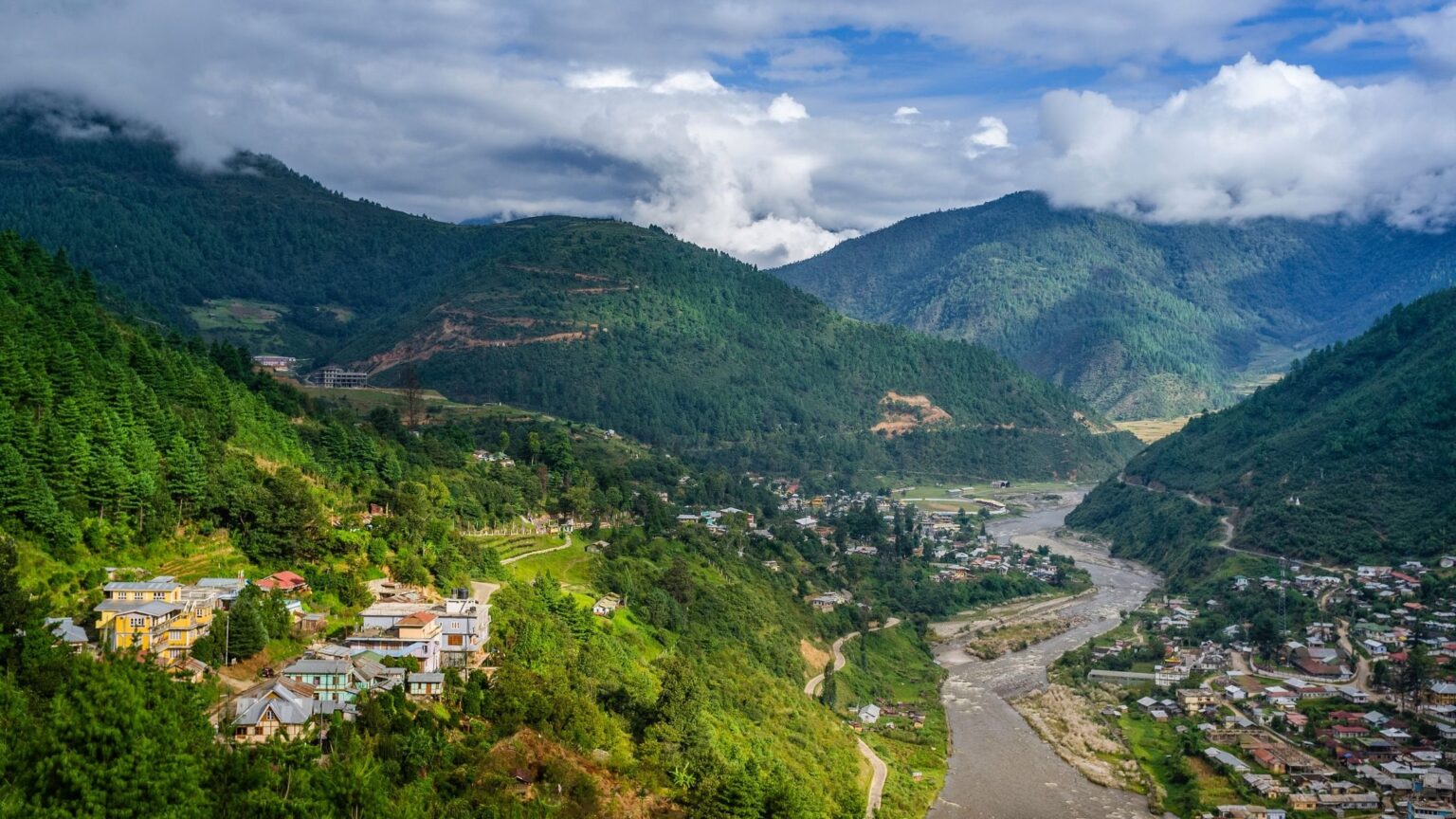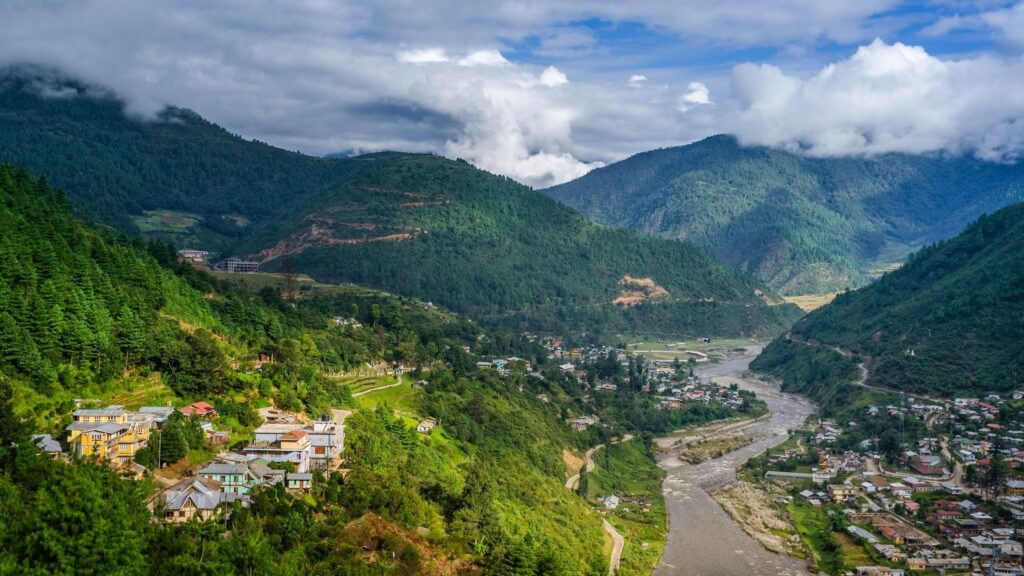 Located between Bomdila and Tawang, Dirang is a magnificent valley known for its monasteries, gorgeous panoramic views, secluded location, hot springs, beautiful Dirang Chu river, streams, orchards of apple, kiwi, oranges, and excellent weather, among other things.
Unlike the other towns, Dirang valley is a hidden gem overlooked by many visitors, so make the most of your trip by spending a few days here minus the tourist crowds while it is still the case.
If you enjoy hiking, you will love the many trails that lead to splendid viewpoints, like those I witnessed on my fantastic trip with North East Explorers.
Check my complete list of things to do in Dirang here.
TASTE THE LOCAL FOOD AND LIQUOR
If you have researched Arunachal's delicacies, you would know that the state is known for its many liquor specialities, mostly home-produced.
Do not miss trying strong rice beer, homemade whiskey, and wine, some of the best.
You will be spoilt with choices when it comes to unique local dishes. You can also try Tibetan specials, including Thupkas, momos, noodles, various meat dishes, different types of cheese, Yak tea – one of the standards and famous drinks to try, and many types of hot soups.
Trying out these exclusive cuisines and drinks is one of the must-do things in Bomdila Arunachal Pradesh.
GO MOUNTAIN BIKING IN BOMDILA
One of the best things about planning trips in the mountains is the many opportunities that you get to enjoy the outdoors, with my two favourites being hiking and cycling.
Surprisingly, Bomdilla has some well-kept roads that are awesome for mountain biking. You get to experience the beautiful drive amidst lush forests that only gets better as you are led to fantastic views from mountain tops. Hire a bike and unleash that magic by cycling your way in Bomdila.
PAY TRIBUTRES TO MARTYRS AT BOMDILA WAR MEMORIAL
One of the important places to visit in Bomdila is the war memorial, which is a perfect way to pay tributes to our Indian soldiers that laid their lives in the 1962 Indo-China war that was fought in Bomdila, which was one of the significant locations that bore the brunt of the ruthless invasions.
This memorial, located inside the military base, requires a permit to get in, which you can secure at the military camp gate.
The war memorial, recently opened to public tourists by the Indian army, is also known for its stunning location overlooking the beautiful valleys set against the mighty Himalayas.
If you follow the short trails close to the memorial, you can witness the remains of a few bunkers used by the martyrs.
STROLL THROUGH THE LANES IN THE MOUNTAINS
If hiking is too much for you, try walking through the winding streets in the narrow alleys that take you out of the centre of Bomdila and lead you to beautiful hidden spots that offer gorgeous birdviews of the places.
While breathing the fresh mountain breeze, which is a luxury these days, you can soothe your senses while quietly enjoying these walks in Bomdila.
DRIVE TO BOMDILA PASS
There are many great mountain passes in Arunachal that form the backbone for trade, transport and even create natural demarcation and protection in the form of national borders in the Himalayan ranges.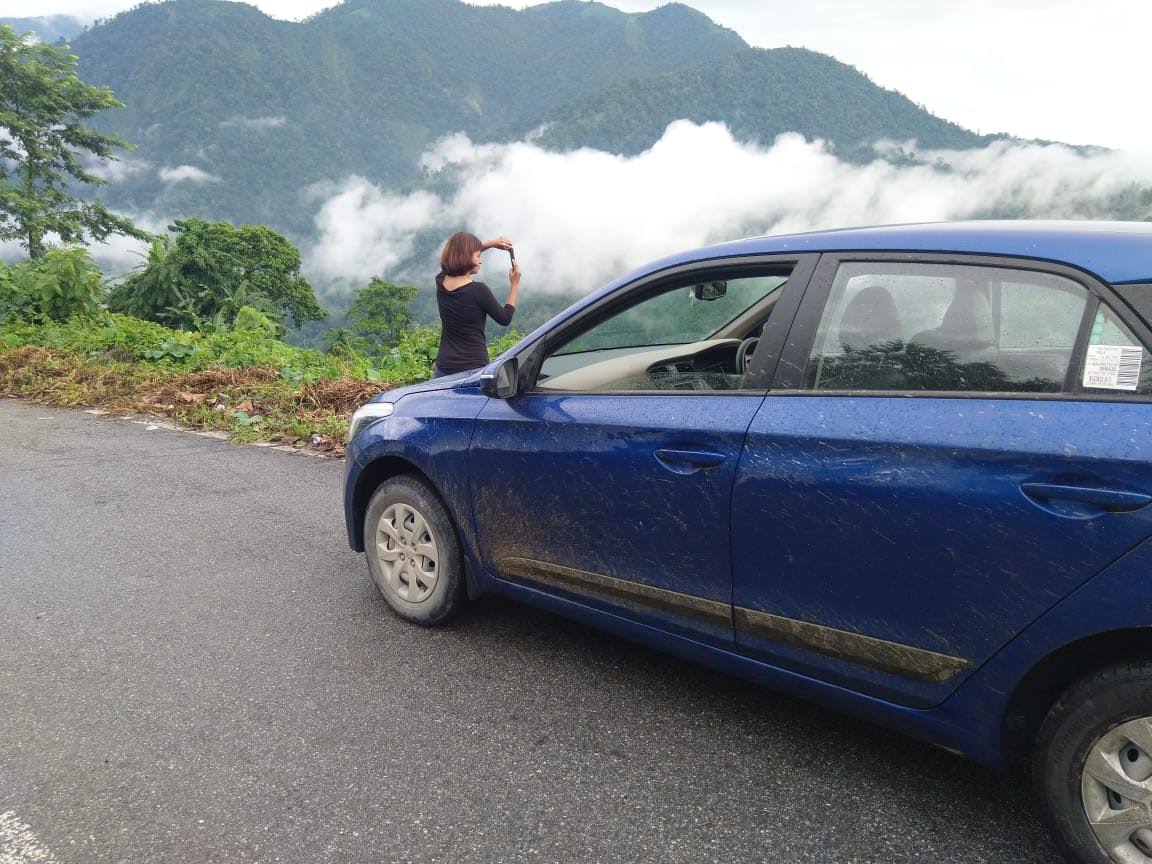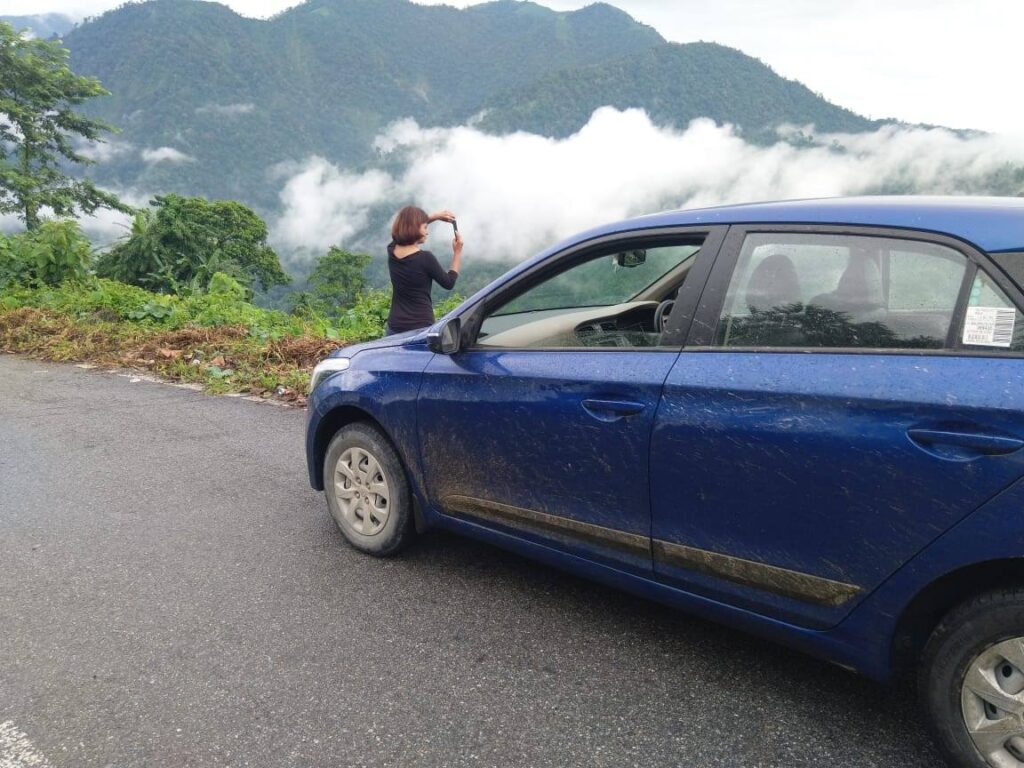 One such beautiful pass is Bom Di La, where the town also gets its name.
One of the best offbeat places to visit in Bomdila is driving to this highest point along the pass, from where you can admire the surreal views of the Gorichen and Kangto peaks, some of the highest peaks in Arunachal Pradesh.
TAKE A TRIP TO SANGTI VALLEY
One of the beautiful places to visit in Bomdila is planning a trip to Sangti valley, which is going to Tawang. If you plan to travel to Tawang, you can stop at Sangti Valley, which is 50km away en route.
It is closer to Dirang(15 km), so if you intend to stay at Dirang for a few days, it makes sense to explore Sangti valley based there.
Adorned with forested mountains comprising cone pine trees, wildflowers, rivers, it is one of the secluded places to get glimpses of the local lives, culture and traditions up close.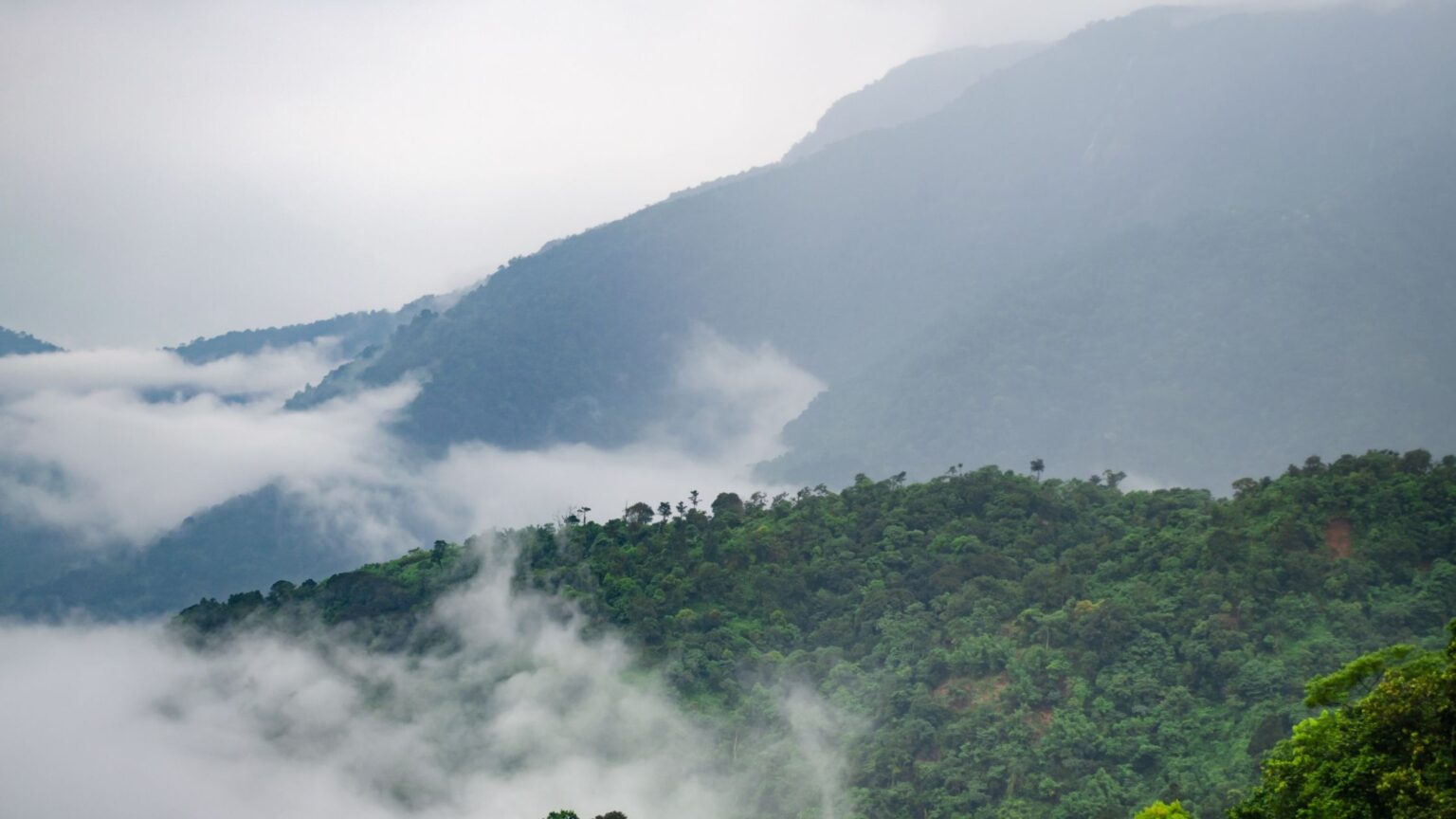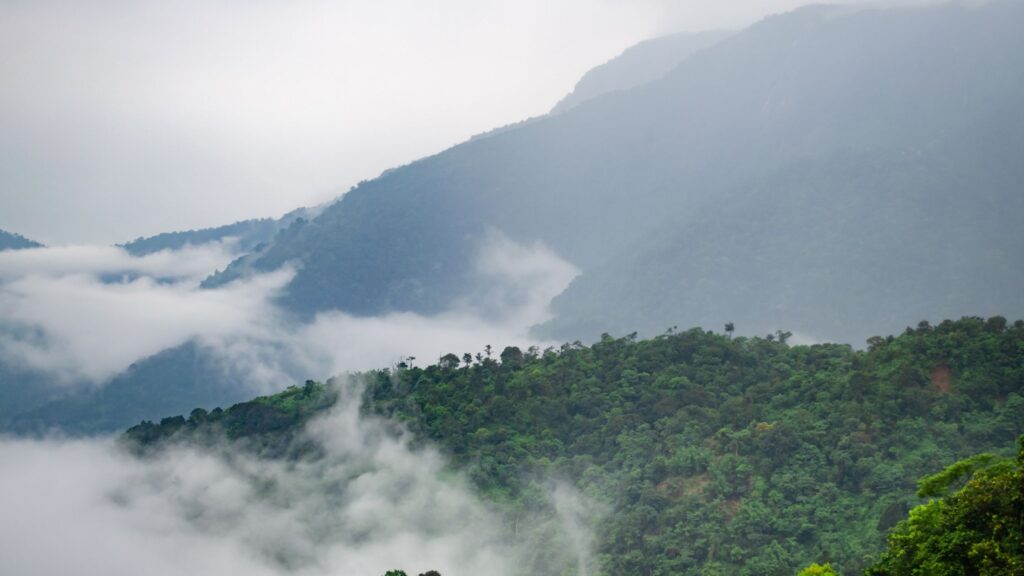 You will love the splendid lush landscapes which turn rich green right after the monsoons. Check out the various fruit orchids, including oranges, apples, lemon and kiwis.
If you are here during the winter, you will witness the magical snow-clad valleys and mountains and even spot migratory birds.
You can visit the homes of the locals, stroll through the meadows and soak in the blissful panoramas – no matter what you do, you will love your time in this secluded valley.
STOP AT BUDDHA PARK
One of the best places ideal for a quick stop on a pleasant evening for beautiful views, cool air, and people-watching is visiting the small Buddha Park located in the centre of the town.
This small park is a famous hangout for locals and kids that come here for play and fun.
Check out the giant statue of Buddha, a large bell, and prayer wheels at the centre. Do not forget to witness the views from up here.
CHECK OUT THIS REMOTE MONASTERY
Located about 60km away from the city centre, one of the offbeat places to visit in Bomdila is the beautiful Lhagyala Monastery.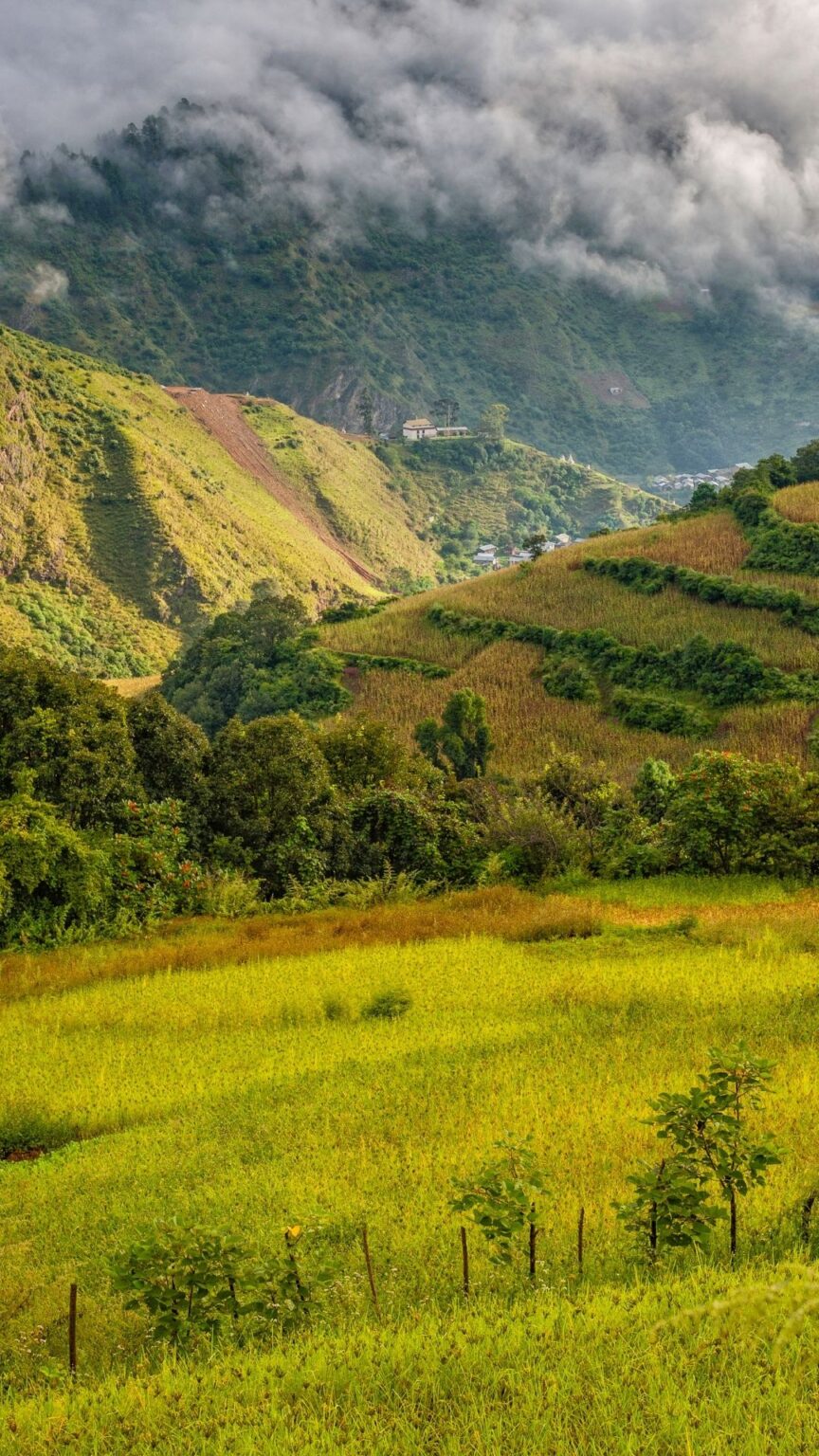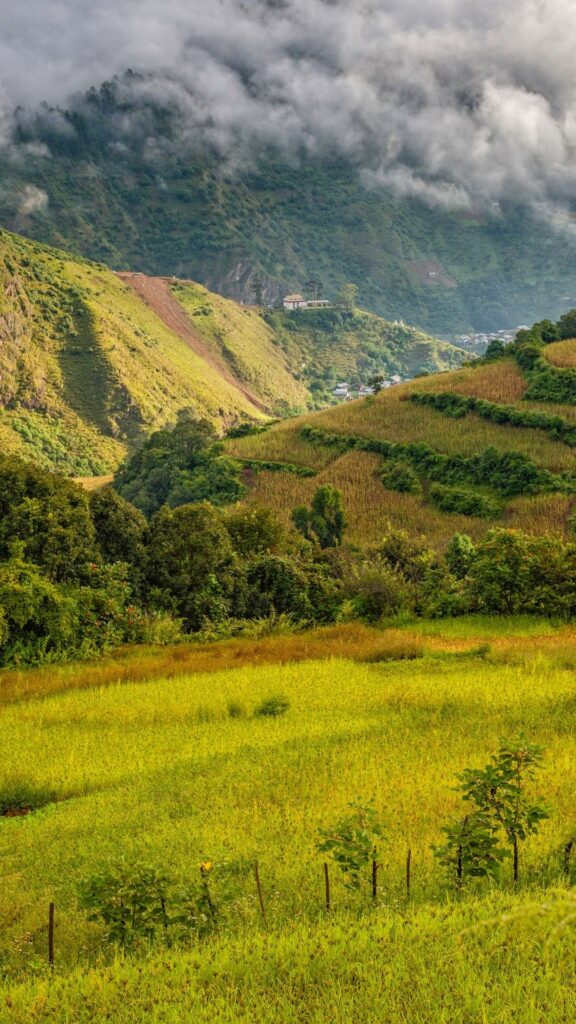 It is a pretty historically rich monastery located atop a hill in Morshing village, built in the 17th-century, making it one of the oldest remaining monasteries in Arunachal. Check out the well-kept paintings, ancient manuscripts, and statues in Lhagyala Monastery.
The village itself deserves a visit for its beautiful secluded location amidst gorgeous landscapes.
LEARN ABOUT BUDDISHM AT THIS HIMALAYAN CULTURE AND TRADITION PRESERVATION SOCIETY
Not many know about this Non-Government Organization Thupsang Dhargyelling Himalayan Culture And Tradition Preservation Society, whose headquarters are in Bomdilla.
In 2006, this institute was initially started as a learning centre for Buddhist monks and those interested in learning Buddhist teachings and monastic culture and traditions.
It has now grown to focus on multiple sectors, including promoting and protecting local tourism, preservation of culture, art, education, and child and youth development.
FREQUENTLY ASKED QUESTIONS ABOUT THE PLACES TO VISIT IN BOMDILA
WHAT IS THE BEST TIME TO VISIT BOMDILA ARUNACHAL PRADESH?
Bomdila lies relatively in the lower parts of the Himalayas, unlike Tawang, so this little town enjoys pleasant weather throughout the year.
The summer months from March to June are ideal if you plan to include other destinations in Arunachal along with Bomdila. But the winter months from late October to February are the best time to visit Bomdila. The average temperature during winter is 12 to 20 C.
These months are fantastic to see the wildlife sanctuaries, enjoy the lush green landscapes after the monsoons, and full rivers and waterfalls.
HOW TO REACH BOMDILA ARUNACHAL PRADESH?
Bomdila lies on the way to other towns on the higher mountains in Arunachal Pradesh and compared to them. It is easily accessible from anywhere. These are the options to reach Bomdila.
By Air
There are two airports closer to Bomdila, Tezpur airport, the closest domestic airport from Bomdila. And the other is Lokpriya Gopinath Bordoloi International Airport at Guwahati, both located in Assam. If you are flying from abroad, it is best to fly to Guwahati and later take a cab to Bomdila.
If you are traveling locally, a better option is to fly to Tezpur, which has better facilities for arriving at Bomdila. Either way, you will have to take a bus or a cab from the airports no matter where you come.
By Train
The closest railway station to Bomdila is Rangapara North Railway Station in Sonitpur district and Tezpur Railway Station, both in Assam and around 4 hours away.
You can take public transport from either of the stations – buses or shared taxis, or book a private cab to Bomdila.
By Road
Most people entering Arunachal by road arrive from Guhawati or Tezpur in Assam, two cities with better accessibility to reach Bomdila and beyond. The most convenient way is to rent a cab from Guhawati or Tezpur to Bomdila.
Tezpur is closer, and it takes about 4 to 5 hours from here to Bomdila, while it takes 8 to 10 hours by road to reach Bomdila from Guhawati. Another plus about taking this road trip is that you will witness surreal views of the beautiful mountainous landscapes and the countryside of Assam and Arunachal.
WHERE TO STAY IN BOMDILLA?
You can choose to stay in Bomdila monastery as we did, or you can choose from the many homestays, guesthouses, and hotels in Bomdila, available in all budget ranges.
IS BOMDILA WORTH VISITING?
Bomdila is worth visiting for a few days for its secluded location, natural beauty, plenty of things to do, and relatively fewer crowds.
WHY IS BOMDILA FAMOUS?
Bomdila is a historic town known for its beautiful landscapes, monasteries, orchards and valleys. It was one of the important centres affected during the Indo Sino war in 1962.
TOP TRAVEL TIPS & RESOURCES
Below is the list of the travel resources you can use to organize your travel – from flights to insurance and everything. These are the resources I use myself, which is why I recommend you for a hassle-free travel planning experience and fantastic trips.
Booking Flights
: To score flight deals, search on
Jet Radar
, Kiwi,
or
12go.Asia
(for Asia planning). Book and fly mid-week, taking red-eyes flights or those in the early mornings for better deals and lower prices. Avoid check-in bags on a budget airline.
Booking Trains:
The best websites for booking trains anywhere in Europe are
Rail Europe
and
TrainLine
. Both are easy to manage online and track your journeys.
Booking Cars:
For the best prices and easy handling of renting a car for road trips and day trips, I'd recommend
Discover Cars
or
Rental Cars,
available throughout the world.
Accommodations:
I typically use
HotelsCombined
or
Booking.com
to book hotels. There are special getaway deals with amazing discounts(over 50%!) for this year on Booking.com, and you can find them
here
.
I use
Hostelworld
and
Agoda
to book hostels as the deposit is low, easy change/cancellation is available and reviews are excellent on both. Depending on the destination, I love staying in
VRBOs/homestays
.
Travel Insurance:
No matter whether it is a short trip or longer trips abroad, I strongly recommend buying travel insurance for international trips. I recommend either
World Nomads
or
SafetyWing
for international travel insurance.
Tours:
Being a solo traveler, one of the best ways to optimize my time, budget, and super importantly, meet amazing people from all over the world is by joining tours, especially food tours, walking tours, day trips, culture, and history tours.
You will get a local's perspective, the best opportunities to experience places and people closely. I book using
GetYourGuide
,
Klook
,
Viator,
and
Voyagin.