I hope you know that you don't have to sit at your desk and work all day as a remote worker.
It's a beautiful world out there, and you should probably pack your bags as you set out to explore it.
I bet this idea sounds both thrilling and scary at the same time. Because how do you decide where to go, live, and work?
ExpressVPN's research reveals that the ideal expat destination can vary significantly depending on your age, employment status, and family situation. 
However, the world is full of opportunities, and If you're ready to step out of your comfort zone and embark on a new adventure, the challenge lies in choosing the perfect location that suits your needs.
Based on the research findings, this article lists some of the best countries for young remote workers.
Several factors, like reliable internet connection, work-life balance, quality of life, etc., have been considered when deciding which countries a remote worker can visit.
So, by the time we reach the bottom of this post, you will probably know where you should go.
Bali, Indonesia
If you're a remote worker looking to leave the rush of urban life behind, Bali is the right place for you.
Bali, although a popular tourist attraction, is one of the most serene places in the world.
It offers beautiful beaches, lush green forests, a tropical climate, rich cultural diversity, and well– breathtaking scenery.
But these are just the things a tourist will consider.
As a remote worker, you will want to know about other things like digital infrastructure, accommodation, life quality, etc., right? Well, those are covered for you below.
Digital Infrastructure
It's hard to imagine an island having good internet connectivity. But hey, over the years, Bali has made significant progress in its digital infrastructure.
This tourist place now offers solid internet connectivity! And guess what? It's going to get even better in the coming years.
On top of this, in the previous few years, Bali has seen a rise in the number of cafes with Wi-Fi connectivity.
All of this has been done to ensure that people can work comfortably.
Housing
In Bali, you'll get a wide variety of housing options. You can get anything from a grand villa to a pocket-friendly hostel.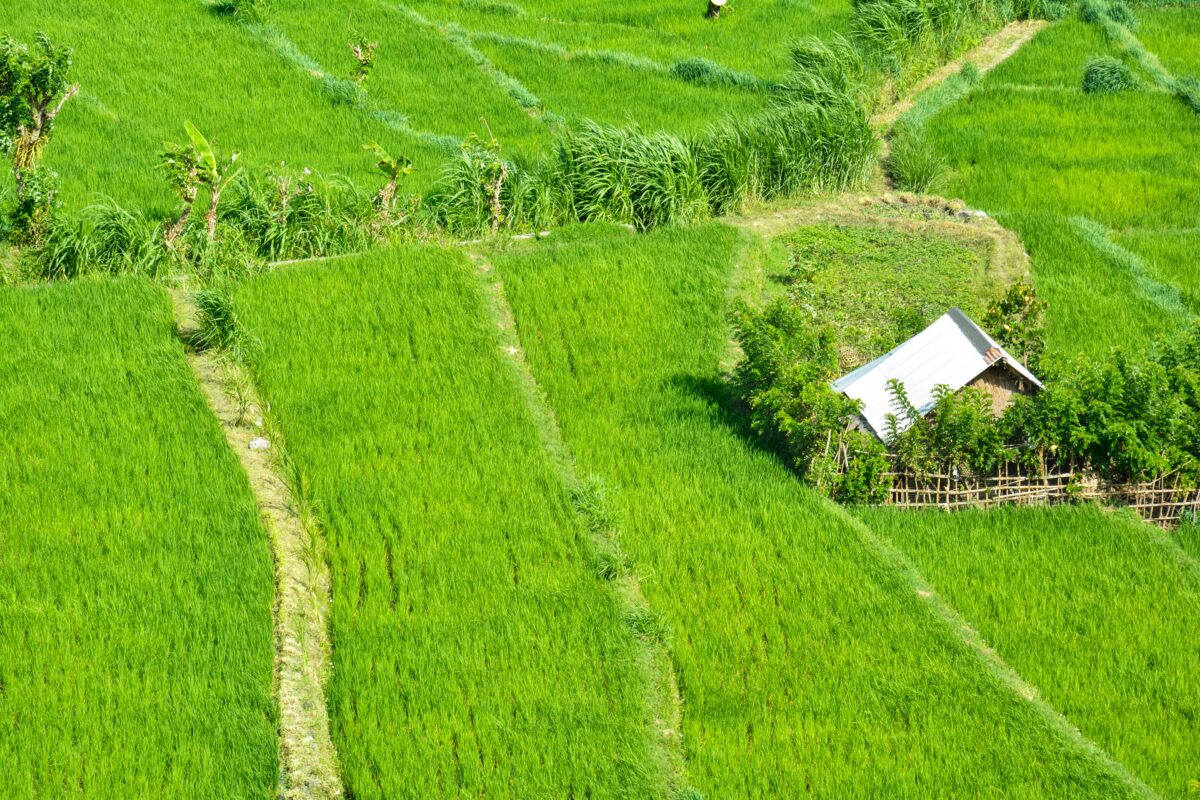 In short, there's something for everyone, and you'll get to choose whatever works best for you.
Transportation
Although transportation isn't Bali's most vital point, you will still manage to commute around the place quite easily.
You can choose anything from motorcycles, cycles, buses, and taxis.
Motorcycles are the cheapest, plus they will allow you to navigate your way through crowded areas quite easily.
However, they can also be dangerous for some.
Quality Of Life
Until now, I'm sure one thing is clear: Bali is an affordable place to live in.
Here, you will get affordable accommodation, healthcare, transportation, internet, food options, and more.
This will ensure that as a young remote worker, you don't have to spend a fortune just trying to get by.
Plus, since you're going to be right in the lap of Mother Nature, you won't have to worry about being stressed.
Bali, with all its yoga centers and outdoor activities, will take care of your overall well-being.
Madeira, Portugal
If you've ever dreamt of living in a small and old European country, then Portugal is the place you should be.
Living in most European nations can be quite expensive, but Portugal will offer you everything and more at probably half the price.
Madeira is located amidst the Atlantic Ocean and, therefore, offers serene landscapes and beautiful weather.
Apart from that, here are some other essential aspects you should consider about Madeira:
Digital Infrastructure
Thanks to its rapidly developing digital infrastructure, Madeira already flaunts a rise in remote workers.
So, it's safe to say that, in terms of internet connectivity and finding co-working spaces with solid Wi-Fi connectivity, you're not facing any difficulties in Madeira.
Housing
When it comes to housing options, there are a lot of options that remote workers can consider.
For example, they can stay in apartments, hotels, and even "workation" (work+ vacation) rentals. However, housing isn't exactly the cheapest in Madeira.
The rent for a two-bedroom apartment starts at $900 per month.
Transportation
Madeira has a variety of commuting options as well. Because the roads here are so well-maintained, you can quickly get around in a car. You can get a vehicle for rent.
Buses here cover almost the entire island, so you can choose public transport if that is more convenient.
Quality Of Life
As a remote worker, Madeira's lifestyle is going to agree with you. The cost of living in Madeira, as already mentioned, is lower than most of the European countries out there.
The cost of living can be even lower if you decide to live somewhere outside the main city.
Madeira has favorable weather conditions all year round, and therefore, you don't have to worry about prepping for hot summers or harsh winters.
When stressed from work, you can always go for hikes in the mountains or simply sit and stare at the stunning scenery of this place.
Tallinn, Estonia
If hoodie season is your season, then I guess Estonia is the place you should go to. There, you will find a cold climate throughout the year.
But, apart from that, what you will also get to enjoy is the stunning and serene coastline of the Baltic Sea.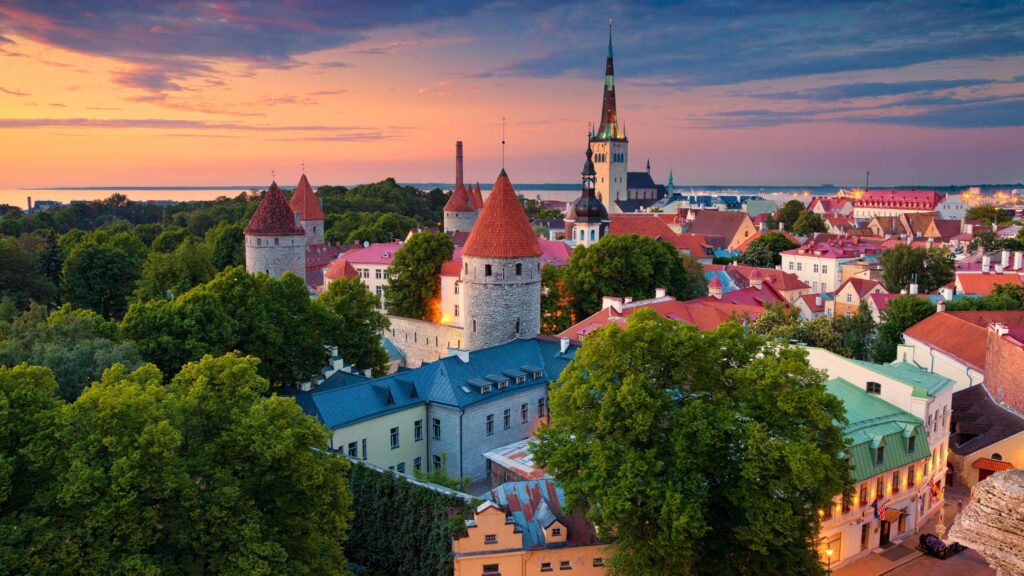 However, apart from this, here are a few other things you should consider before booking your tickets straight to Tallinn, Estonia.
Digital Infrastructure
In terms of digital infrastructure, Tallin stands at the 18th position in the entire world.
And this fact should speak volumes about the kind of internet connectivity you will get in Tallinn.
So, yes. You will quite easily be able to work remotely here.
Housing
Tallinn offers housing options customized especially for catering to the needs of remote workers.
You can live in fully furnished apartments with the most modern amenities.
Or, you can live in the countryside if you have a cottagecore aesthetic.
There's something that will fit every budget and aesthetic.
Transportation
Estonia has a fully developed public transport system covering the entire nation.
So, even if you are in Tallinn, you can travel across the city and explore the entire country if you want to.
And how will you do this? Well, you get to choose from buses, trams, trolleybuses, and cars.
You also have ferries taking you to neighboring countries and islands.
Quality Of Life
By now, I'm sure you've understood one thing: Tallinn is a combination of both modern amenities and cosy countryside living.
You can travel around with great ease and can work out of cafes and co-working spaces, thanks to the high-speed internet.
All in all, it's easy and comfortable living in Tallinn.
Again, compared to other European Nations, the cost of living in Estonia isn't as high.
You can live quite comfortably by only having to spend around 1,500 USD a month.
Conclusion:
Okay then, young remote workers! These were some of the best countries to take your remote work to!
This article discussed the available options in quite a detail, and so I hope you have now arrived at a favourable decision for yourself!