Canberra in summer is not your typical city experience. The cultural melting pot of Australia is one of those few places in the country that offers a perfect holiday – irrespective of what you are looking for on your trip, especially during the summer.
Canberra has all the ideal things needed for summer – waterparks, lakes, reserve forests, swimming pools, plenty of green space for picnics, and lots of places for shopping and dining.
No wonder, it is one of the top attractions not only among the locals who head out to this beautiful city but for international travelers who want a change of weather, culture, and experiences.
For all interstate and international guests finding the right accommodation for you really makes the trip that much more special.
There are plenty of luxury serviced apartments in Canberra well suited for couples and families visiting Canberra for a short or long stay.
So when you make your way to a beautiful summertime in Canberra, indulge in this list of the best things to do.
1. Have a picnic at Lake Burley Griffin
What better way to spend a summer day than enjoying the beautiful Canberra weather at Lake Burley Griffin?
The Lake becomes a top crowd-puller in Canberra in summer because you are spoilt with way too many lakeside activities!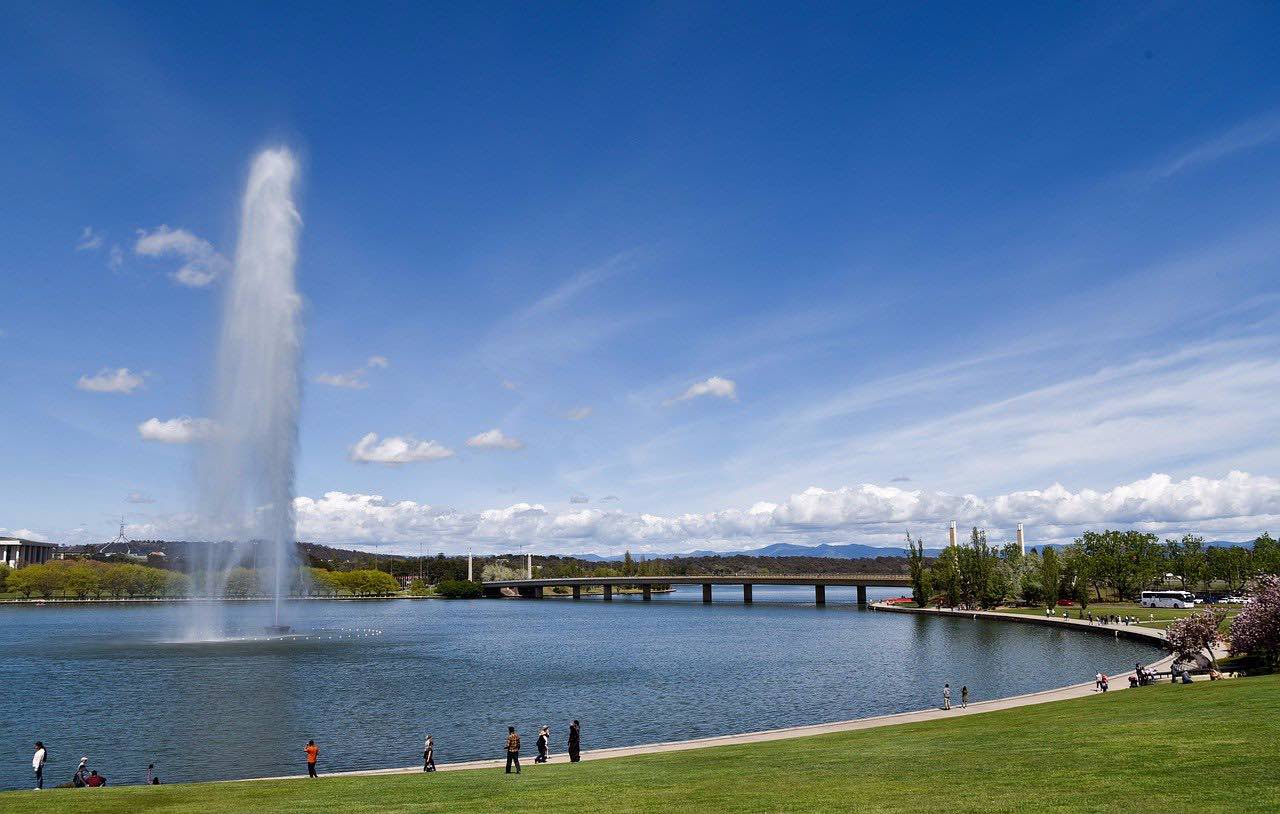 You can take a ride on the iconic Canberra paddle boats, rent your boat for a picnic and sail around the Lake, or learn how to stand up paddleboard.
If you just want to sit back and enjoy, find a great place and set up your picnic spot.
2. Enjoy a swim at any of Canberra's popular pools
If summer in Canberra feels too hot, then there are plenty of beautiful swimming pools to cool off. Known for unique art deco architecture, Manuka Pool has everything for a relaxing day. Plenty of trees and garden carpeted with green grass, which are perfect spots to set up a picnic and relax.
If you want to head straight to swimming, head to the large pool. There are private pools and a wading pool for kids.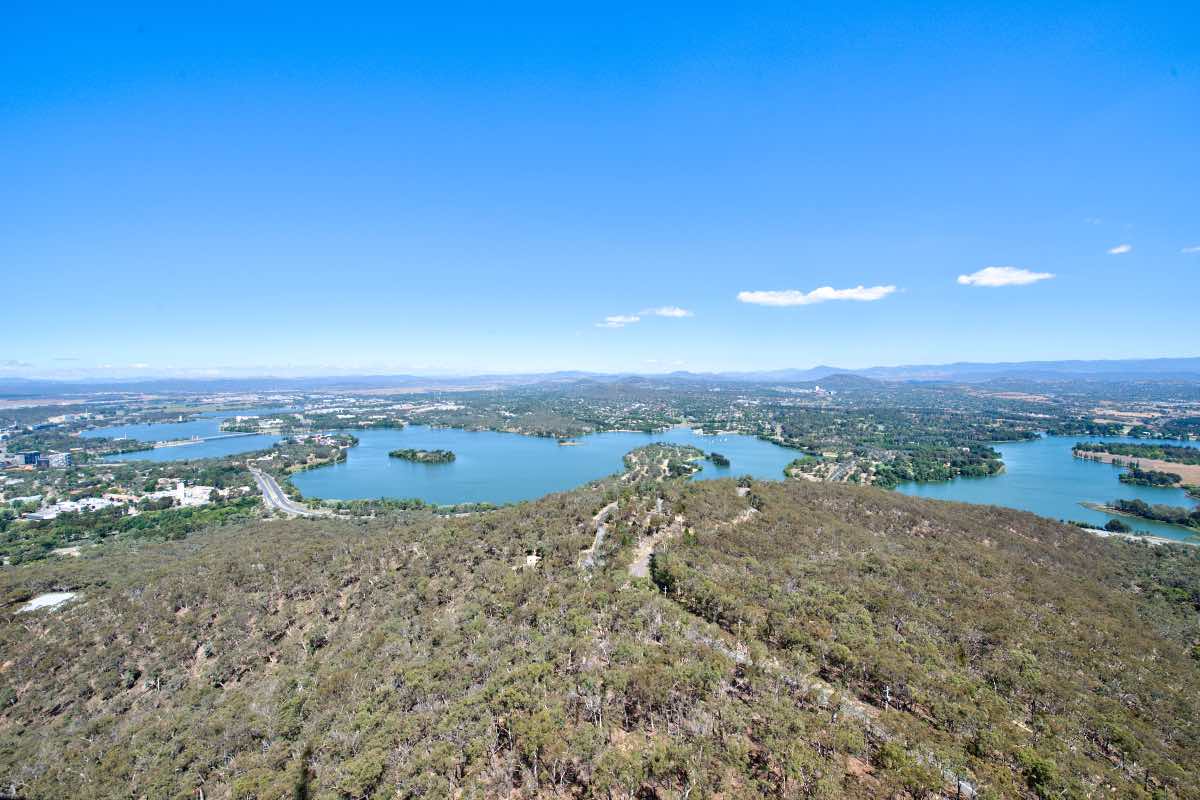 If you want to enjoy a game of volleyball along with swimming, check out Civic Olympic pool, which also has BBQ facilities, so take your own lunch and cook a feast.
If you like to be spoilt by choices of swimming pools, the Dickson Aquatic Centre is the place to go for you. Their beautiful BBQ facilities are set under a canopy of trees, exclusively for a picnic. 
The other places to picnic or swim for water activities are Gibraltar Creek, Angle Crossing, Pine Island Reserve on the Murrumbidgee River, Cotter Bend, and Casuarina Sands. All these places are excellent for that much-needed cooling-off time during Canberra's summer.
The Gold Coast is another beautiful summer destination in Australia.
3. Visit the National Library of Australia
If you are looking for indoor activities for escaping the hot summer in Canberra, there are a few exciting places to explore. One of them is the National Library of Australia. It is more than just a library. The architecture of this enormous building is stunning!
You can find plenty of collections to choose from if you are a voracious reader. Don't forget to check out Book Plate, a beautiful restaurant on the premises where you can dine and enjoy the views of the library.
4. Spend a day at Canberra Aquatic Park
Aquatic parks are the best for all water babies who want to enjoy Canberra in summer. You can even combine a trip to Canberra Aquatic Park with Lake Burley Griffin, for the sunset.
It has all the activities that you can enjoy at reasonable prices, along with lovely places to sit and relax. Start your day early to make the most of the park, and head to Lake Burley around sunset.
5. Enjoy a luxurious stay at Canberra
As previously mentioned a holiday can be made much more exciting by staying in accommodation fit for a king or queen.
Find the best option out of the many Canberra serviced apartments and enjoy your home away from home with all the necessities you would need.
These come with pools and other amenities, excellent accommodation, best services and food that can be comparable to some of the best restaurants in Australia. These apartments don't cut deep in your pockets, and that's the best thing!
6. Taste the best wines at Murrumbateman
Not many people know that Canberra is home to some of the country's most famous wineries. And the scenic vineyards are perfect for adding to your list of things to do in Canberra in summer.
Head to the magnificent Murrumbateman wine region located just an hour drive away, which is home to Shaw Wines, Clonakilla and Gundog Estate – some of Australia's most celebrated wines.
Take your pick and sign up for a wine tasting tour, stroll through the vineyards and dine amidst the splendid views. 
7. Take a Hot Air Balloon Ride over the city
One of the most beautiful ways to see Canberra is to watch the sunrise on a hot air balloon.
You get to witness surreal views as you pass through some of the most scenic sections of the city, including the iconic buildings, green pastures, dense forests, lakes and vineyards. You can even top that up with a champagne experience while you soar over the city.
More Activities for Canberra In Summer
8. Take a walk at the National Arboretum Canberra
One of the cool things to do in Canberra is to walk through hundreds of endangered trees from more than 100 countries.
Exploring the National Arboretum Canberra, which has one of the world's largest living collections of trees and is one of the must-have experiences when visiting the ACT.
You can opt to stroll around, take a guided tour or sign up for a workshop. No matter what you pick, this would turn out to be one of your favourite things to do in Canberra in summer.
9. Relish the natural beauty & wildlife of Canberra
If you are a nature and wildlife lover, you are going to love this one. Canberra is blessed with abundant forests rich in wildlife. Located just 40 minutes away from the city is Tidbinbilla Nature Reserve, which is home to fantastic wildlife including kangaroos and emus.
The other place to enjoy nature is Uriarra Crossing and Swamp Creek located close to where Uriarra Road crosses the Murrumbidgee River. It is one of the famous spots amongst locals for summer picnics.
10. Explore Canberra's best collection of flora at Australian National Botanic Gardens
Another outdoor activity to add to your list for a summer holiday in Canberra is the National Botanical Gardens, which has the most extensive living collection of native Australian flora, consisting of over 6000 species of plants.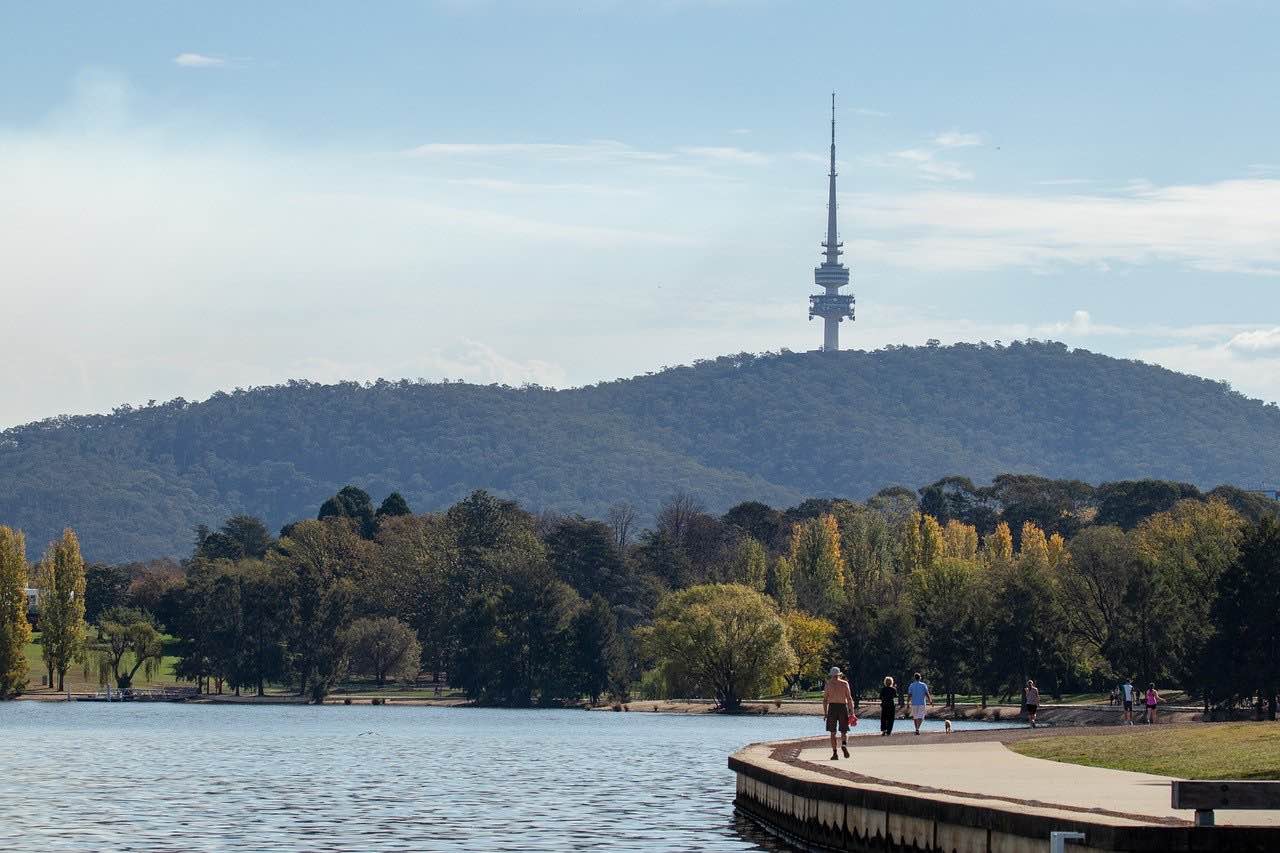 The garden has several themed parks, all of which are unique and meticulously curated. The most notable of them is Rainforest Gully, containing a collection of plants from the rainforests of Eastern Australia.
11. Appreciate the country's art at the National Gallery of Australia
With over 150,000 artworks curated in one place, the National Gallery of Australia is the country's largest national art museum.
It is a treasure house if you are an art lover, but even if you are not, plan a visit to the gallery for its magnificent modern design.
Hope you will have a great holiday in Canberra in summer!
Connect with me on Facebook, Twitter, and Instagram for travel stories.
Subscribe to My Blog Posts for Travel Inspiration, Tips, Travel Guides & Stories. No Spam!