Traveling means different things to people. If it is a way to escape from the routine of life for some, it is much deeper for few. For me, it is a way of experiencing life. Whatever your reason to travel might be, you can afford to travel whenever you can. Now, you may brush off words thinking it as a cliche. But traveling often is possible. Not easy, but traveling is feasible.
For me, traveling is something I'm extremely passionate about. So, I'll always do whatever it takes to help me move around. Confine me in one place for long and I start to become grumpy and whiny in a few days.
Sure, people have responsibilities entrusted upon them and no, they cannot escape it. But think about it – How many times have we just postponed our plan for travel? How often do we just convince ourselves that it is going to happen one day when that one day can seem so elusive?
In this post, I want to share ways in which I manage to travel more. Agreed, what might work for me might doesn't look good to you. Anyways, read on here for my excuses to travel often.
1. Join friends when they plan trips
Remember those days during college when every now and then a spontaneous drive to the neighbourhood was the thing? As we move on after college, things change and so does meeting up and going out together. So what if things aren't the same? Be the proactive one in the group and plan a trip as often as you can. Even it doesn't materialise 9 out of 10 times, there is still that glimmer of hope in the remaining one! Also, never miss a chance when your friends chalk out some plans. Because I never want to miss the amount of fun!
Also, basically this is my basic rule – Not to miss out any chance of traveling – be it going solo (that would be my favorite), with friends or with family. Because to me, the point is – I get to travel and explore.
Recommended read: Packing tips for a traveler
2. Enjoy those vacations with family
Vacation with family is the best thing that can happen to spend some happy times. So, when you are invited for a trip with your family or when your mom/ dad plans about a getaway – even short excursions for that matter, join them. You'll not only spend a good time with your loved ones but also get to discover more destinations.
3. Visit friends or relatives staying in far off places
One more opportunity to hit the road is visiting your dear friends or relatives at distant places. Not only will they be happy to see you, you will get a chance to wander around their neighbourhood. They might even guide you about destinations or who knows – a trip with them might just pop up! Isn't it so exciting?
Recommended: 9 Ways to give back to the planet whilst traveling
4. Develop a habit of annual trips at least in the beginning
If you intend to travel more and cannot make it, start out small. Grab those long weekends and convert them into short outings. Make an effective utilisation of your annual leaves – What's the fun in just accumulating leaves or en-cashing them?
If you still cannot afford to go out often for any reason, no problem. Just promise that you will gift a vacation to yourself once in a year and keep up the promise. Most importantly, begin planning early. This will not only give you enough time frame to decide things, but this ritual of traveling annually will surely ignite the traveler in you. So, when you're bitten by the travel bug and left smitten by the experience which travel brings, you will naturally start to travel often.
Eventually, the annual routine becomes two in a year,then a tour per quarter and so on. The beauty of traveling lies in the fact that the more you travel, the more you fall in love with it. Travel itself is a great teacher and gradually it'll direct you to the roads. And with each amazing experience, you will be amazed to find out that traveling often is neither too expensive or difficult.
Trust me, it's my own experience speaking here. Ever since I started traveling, I've stuck to the norm of annual travel till date (although that would be my worst possible case now!) And as I mentioned, it has slowly multiplied several times and the wanderlust in me only wants more traveling!
Recommended read: 17 Jobs You Can Try To Make Money While Traveling
5. Short trips or Weekend getaways? – Never mind, just get going!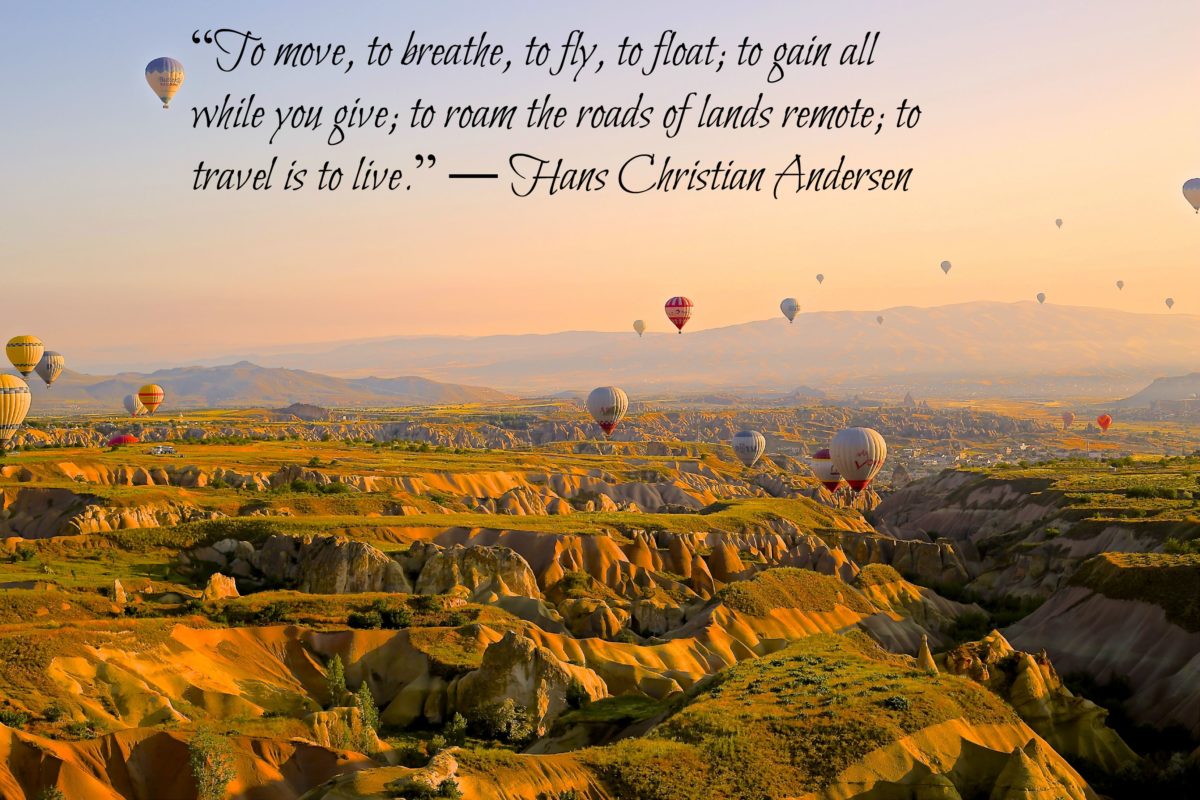 As I said, shun your inhibitions and start taking baby steps. Don't be apprehensive to step out. It is definitely not as scary or impossible as we imagine inside our heads.
Start by exploring your own backyard. As you begin to explore, you'll be amazed at the number of destinations that you have been oblivious about until now. Keep aside a weekend or two per month for traveling. For example, if you are in South India, there are plenty of short duration treks which can be done over a weekend.
If you are more adventurous and live outside India, how about opting for an RV rental that can be used to plan a trip with your friends?
6. Combine work and travel, if possible
If your work involves travel and you love exploring places, then look for options that involve traveling. If you are asked to relocate, then go ahead and seize the opportunity. Discuss the chances of travelling with your boss and let him know that you are keen to go to. In this way, you might have the advantage of being transferred to a different location.
Instead of finding out excuses to avoid traveling or postponing your dream vacation, start figuring out ways and excuses to travel! These are my excuses to travel more.
What are yours? Comment me your ways so that I can use them too!