Many people get intimidated by the thought of a trek to Everest Base Camp in Nepal. But there is no need to be. Every year, more than 40,000 people reach the Everest base camp. So can you! Leave all the worries away, I have all the information you will need for EBC trek. Here is the ultimate guide to Everest Base Camp Trek.
Difficulty: Trek To Everest Base Camp
Everest Base Camp trek falls in medium difficulty among the different treks in Nepal. It doesn't require much of the technical know-how. If you can walk for a couple of hours, you can trek to Everest Base Camp. However, you need to have good stamina and a strong mentality.
You might get altitude sickness. It doesn't look at your age, sex or strength. It might happen to anyone. If so, take help of your guide and descend lower if possible. Drinking plenty of water helps with altitude sickness. Keep medicine for that just in case.
Everest Base Camp Weather
The weather of Everest Base Camp depends upon the month you are planning to travel in. But one thing is sure, it is going to be cold at night. Once you are high above 4000m altitude, you can't be sure of the weather. So, be prepared. During the summer season, the maximum temperature can go up to 18℃ (64℉) and fall down to 2℃ (36℉). In Winter season, it can fall down to -16℃ (3.2℉) at night.
Best time to trek to Everest Base Camp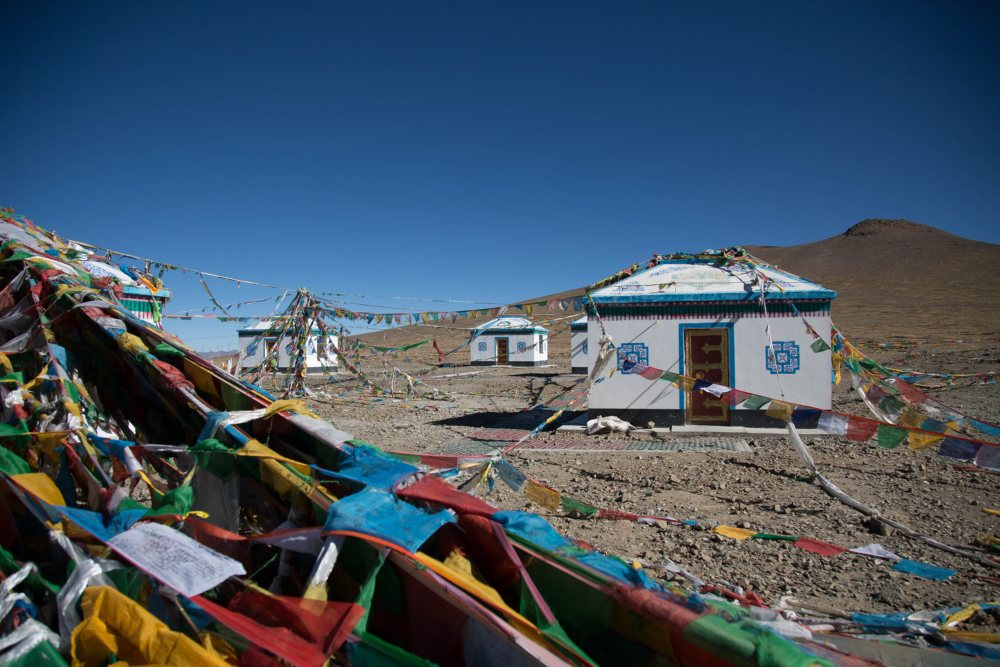 The best months to go to Everest Base Camp are March, April, May, September, October, and November. You can even trek during winter seasons if you can handle cold and would prefer a quiet path to yourself. It doesn't usually rain the whole day in Nepal, only in the evenings and nights. It also doesn't rain much in higher altitude.
So, if you have time to go there in monsoon season, just keep a couple of extra days in hand and get going.
Everest Base Camp Itinerary
You can get a tourist visa on arrival in Kathmandu, Nepal. You can get the 15,30 or 90 days visa. Keep some buffer days in hand while considering your duration of the visa. You should have some photos with you, a free page in the passport and the passport validity of at least 6 months.
There are various routes to choose from to do the EBC trek. You can either choose the way with the three high passes above 5,300 meters, or the Jiri route used by Edmund Hillary or even through the Gokyo lakes.
Here, I will be writing about the standard route to the Everest base camp, that will take around 13 to 14 days.
Recommended read: The Trek to Ghorepani Poon Hill, Nepal
Day 1: Kathmandu to Lukla (Flight) to Phakding
The flight to Lukla will be one of the most electrifying experiences of your life. With the hills and mountains in view, you will land in one of the shortest runways in the world. You will then walk from Lukla to Phakding through different landscapes and suspension bridges.
Day 2: Phakding to Namche Bazaar
From Phakding, you walk uphill and enter the Sagarmatha National Park. Through the swing bridges and rocky hills, you will reach Namche Bazaar. It is the biggest town in the Khumbu region.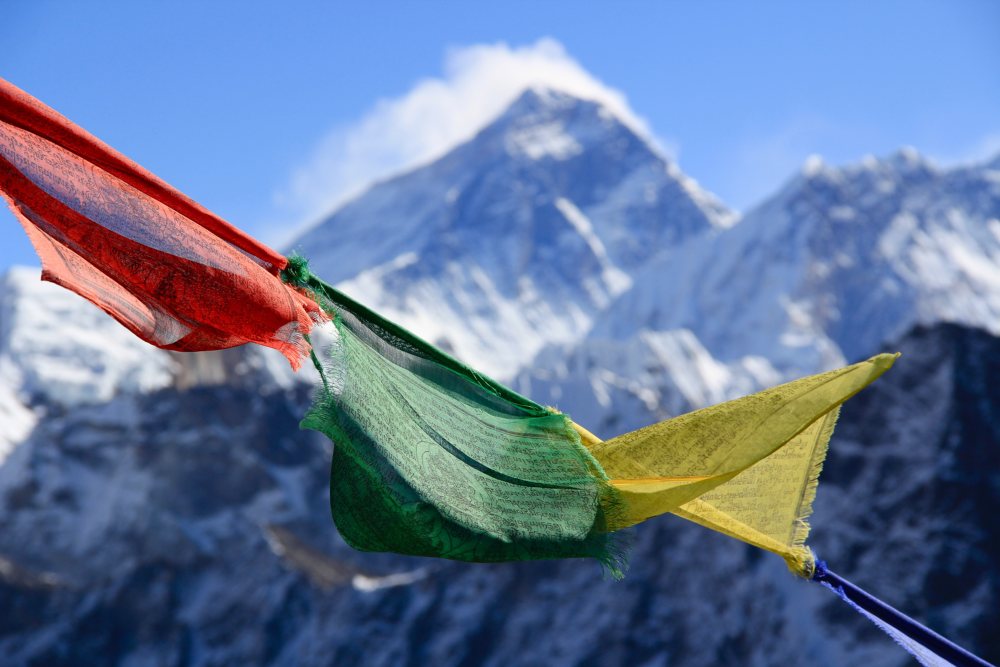 Day 3: Acclimatization day (Day trip to Khumjung)
Namche Bazaar lies in 3,440m altitude. Usually, it is where the altitude sickness might start. So, it is very important to adjust your body to the altitude. This day you can experience the lively Namche Bazaar and also take a day trip to Khumjung.
Day 4: Namche Bazaar to Tengboche
You will have ups and downs and flats while trekking to Tengboche. You will go through the pine forest to reach the Tengboche monastery. Expect to get the breathtaking views of the Himalayan range from the top of the monastery.
Day 5: Tengboche to Dingboche
The trip to Dingboche from Tengboche is fairly easy as it is downhill along the forest and mostly flat land. The only thing that might make the trip hard is the altitude. Drink at least 3 litres of water a day.
Day 6: Acclimatization day (Day trip to Nagarjun Hill)
This is a second acclimatization day. You will hike to Nagarjun hill. Walk slowly and steady. As it is to adjust to the altitude, you need to be steady, reach the high altitude, and come back.
Day 7: Dingboche to Lobuche
After the acclimatization day, you will pass through the memorial of the mountaineers who died in the Everest. You will also be able to see the Khumbu glacier which is the highest glacier in the world.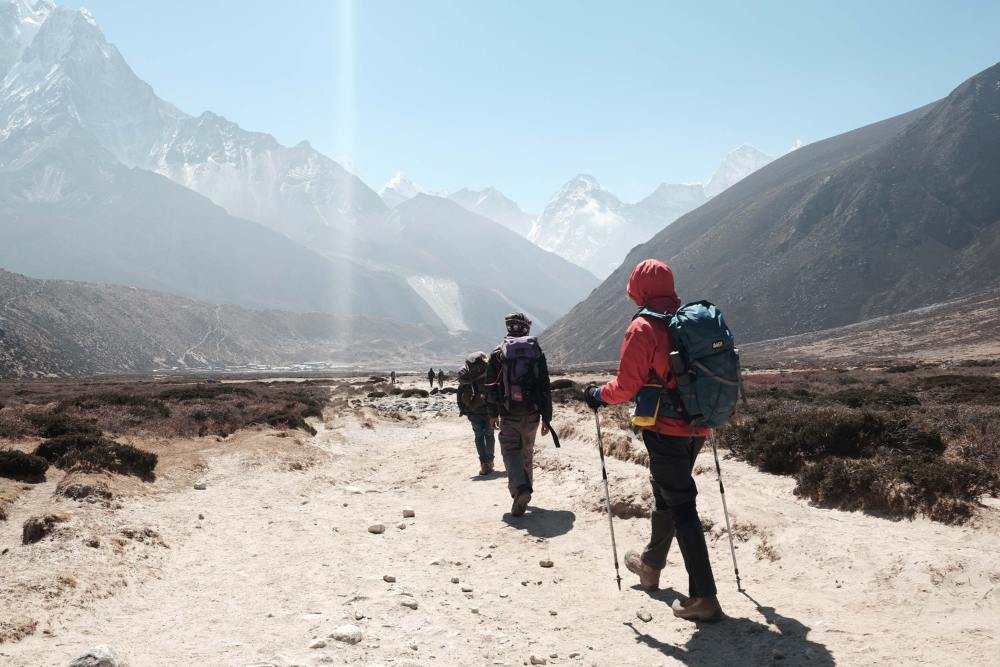 Day 8: Lobuche to Gorak Shep (Day trip to EBC)
This is the day when you will reach the Everest Base Camp! First, you will hike to Gorak Shep and get some rest and food. After that, you will hike to the most famous EBC.
Day 9: Gorak Shep to Pheriche (Morning trip to Kala Patthar)
Kala Patthar (5,545m) is the ultimate destination of the Everest Base Camp Trek. You can watch the 360-degree panorama of beautiful peaks like Mt. Everest, Mt. Lhotse, Mt. Nuptse, Mt. Pumori etc. After that, you will start to descend down to Periche.
Day 10: Pheriche to Tengboche
The way to Tengboche from Pheriche is downhill and flat surface. You will feel good getting more oxygen and the easy walk. The descent could be a burden in your knees. Make sure you do not overdo it and walk at a steady pace.
Day 11: Tengboche to Jhorsalle
You had completed your expedition to the Everest Base Camp. The oxygen fills your lungs up. You will walk back to the villages you had seen before. You will feel good.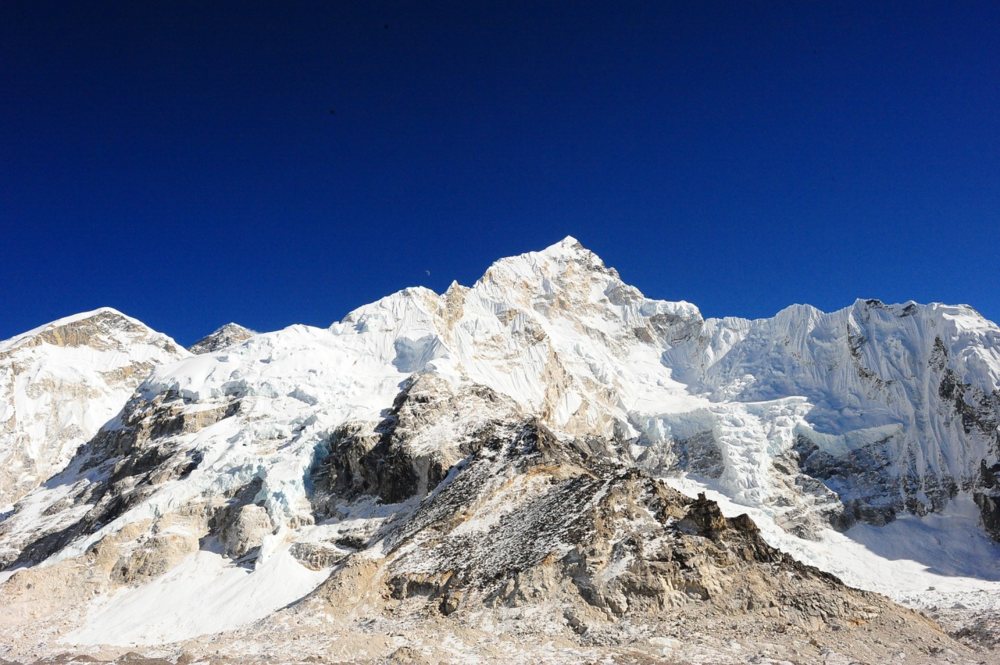 Day 12: Jhorsalle to Lukla
It is going to be the last night in the mountains. Be sure to get snaps of everything that you might have missed before.
Day 13: Lukla to Kathmandu (Flight)
The day you go back to Kathmandu. Catch the early flight from Lukla to Kathmandu. Now you can go back home or travel other places.
Trek To Everest Base Camp – What about Food
What should you eat when you are trekking to Everest Base Camp? Dal Bhat, and Tarkari. Literally translates to Lentils, rice, and vegetables. It is the staple of Nepali people and is really nourishing. It keeps you fuller for a long time. You can also get other varieties of foods in tea houses like chowmein, dumplings, pancake, fries, etc. But, the options will be definitely less than in Kathmandu.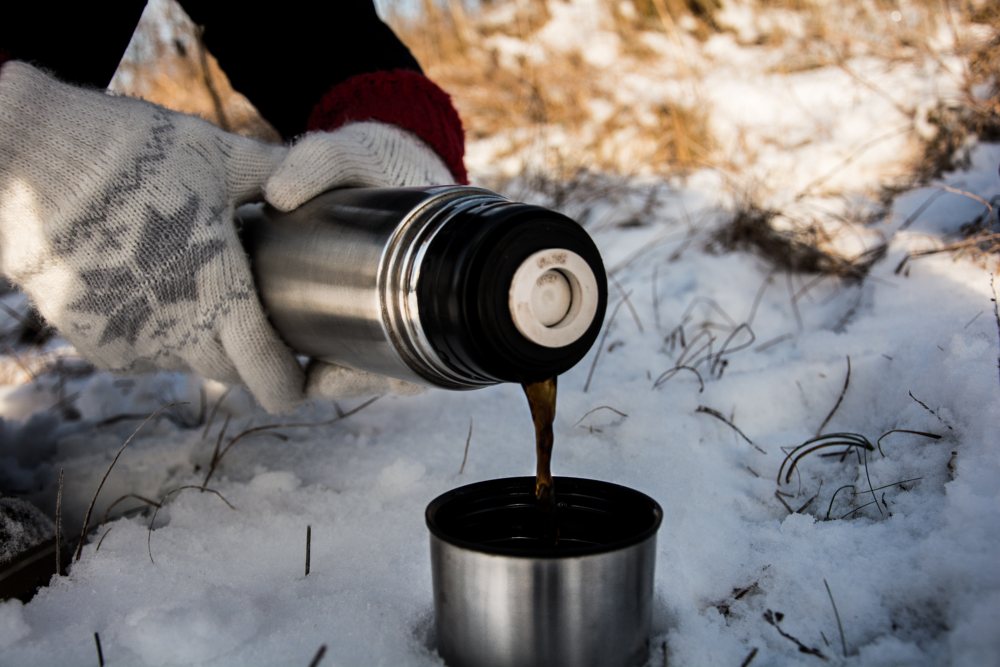 It is better to keep away from meat you get at the trial. Because of the protection law in Sagarmatha National Park, one cannot kill animals there. The meat you get there is brought from Lukla which loses it freshness once it reaches to your plate.
For the water, take a water bottle or thermos flask with water purification tablets with you. The water bottles can cost as much as up to 10 times higher up in the altitude.
Teahouse services
There are a lot of tea houses on the way. You can get to charge your gadgets for a charge. So, get a portable charger and charge your other devices with it. Hot showers will cost you a couple of dollars too, adding a few bucks to your costs of EBC trek. You are expected to carry a sleeping bag yourself but if it isn't enough then you can ask for extra blankets. For the internet, get a 3G or 4G sim card and use their services.
Packing List for Everest Base Camp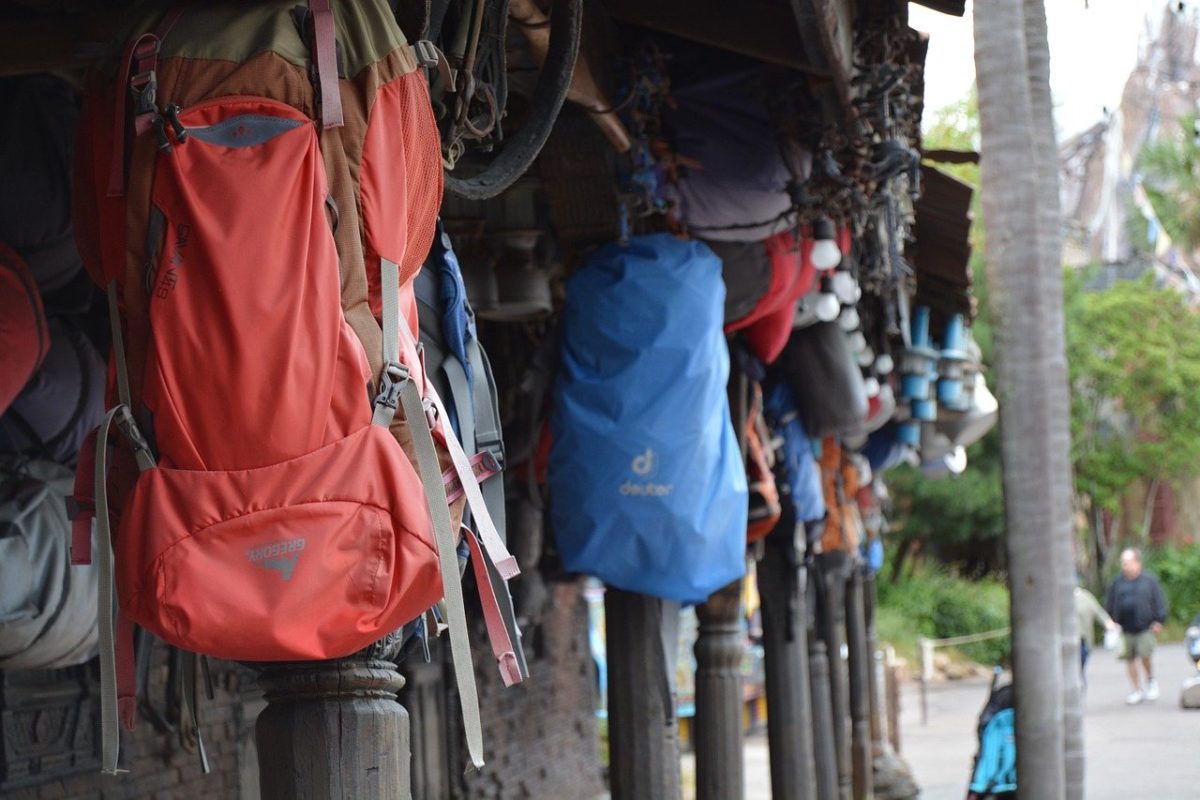 T-shirts
Trekking pants
Shorts
Down Jacket
Fleece Jacket
Raincoat (If you are expecting showers)
Water and windproof gloves
Socks (thin and woollen)
Hiking boots
Trekking Poles
Sleeping bag
Rucksack
Woollen cap
Sun hat
Sunglass
Sunscreen
Lip balm
Moisturiser
Toothbrush and toothpaste
Wet wipes/ hand towel
Shampoo, conditioner, and soap
Washing powder
First aid kit
Hand sanitizer
Toilet paper
Water Bottle
Water Purification Tablets
Camera/mobile
Trash bag
Portable charger
Snacks
Notebook and pen
Whistle
Headlamp
Trek To Everest Base Camp – Tips
Wear in layer
Wear your clothes in layers so that you can peel off when you feel hot and wear it back again when it is chilly. Layering your clothes has many benefits: It keeps you warmer. You can pack light. You can wash and dry it off quickly.
Carry your favourite snacks
You might get demotivated during the long trek. Add in your favourite snacks to keep you motivated throughout the journey. Chocolates, granola bars, cheese etc. will be helpful to get back your energy.
Use sun protection
You might get extreme sunburns if you forget your sunscreen. The sun is really active at higher altitudes. Much more with the snow as it reflects all the sunlight. So, get a high SPF sunscreen and apply it regularly. Wear sun hat and sunglass too.
Get porter/guide
They can help you in every way possible. They can help you translate with the locals. They can get help if you are hurt somewhere. And you will be helping to feed their family.
Get travel insurance
Get travel insurance, it is a necessity. You might need to get rescued by a helicopter. The hospital fees and the helicopter fees will add up to be a lot. So, get the insurance that includes the altitude of more than 5000 meters and helicopter rescue.
Do not litter
Every year, the Sherpas collect tons and tons of garbage left by the trekkers. Their water source has been contaminated. Please bring back the plastics, cans, and other kinds of trash with you. Let's keep it clean for the people living there and the future trekkers.
Connect with me on Facebook, Twitter, and Instagram for travel stories.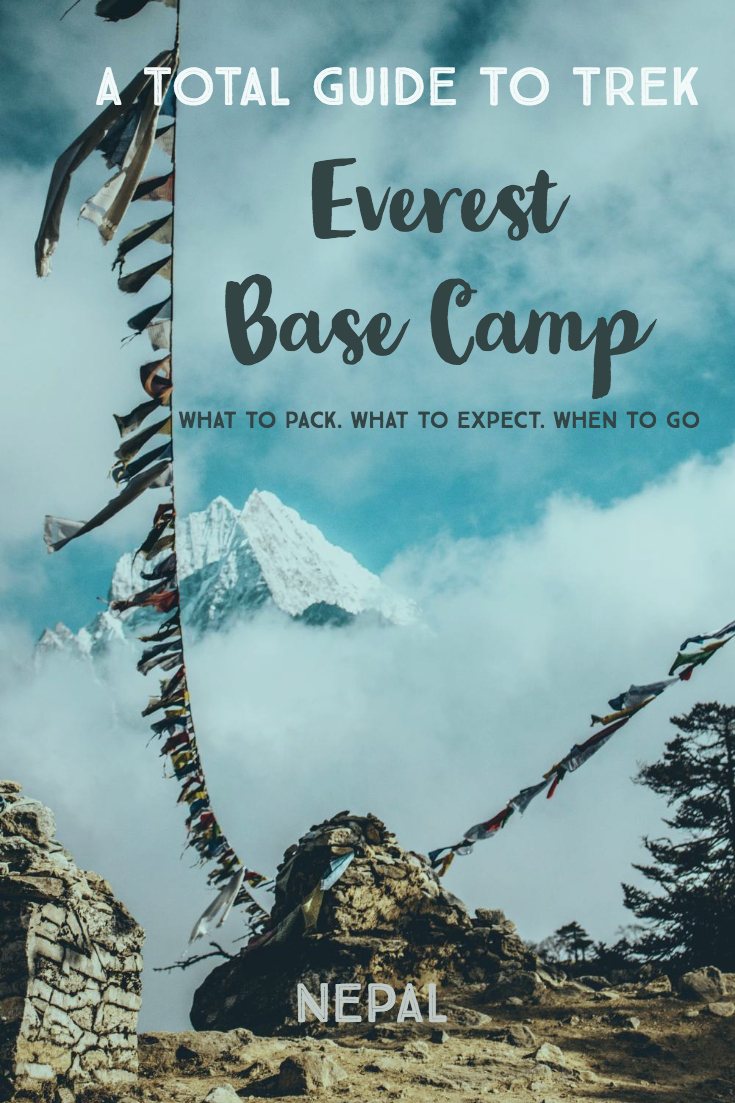 Share the Love. Pin this post! Subscribe to my posts by email for travel inspiration, destination guides, tips & stories. No spam!