Although travelling with your friends or family can be fun, going on a trip alone has its perks as well. It's true that a solo trip can be daunting, especially if it's the first time you're doing it. If that's the case, then maybe a trip to an amazing city will make you feel more at ease with the idea.
That said, here are some of the top cities you can visit, especially if you're a single traveller:
1. London
As the biggest city in the United Kingdom, London is a bustling metropolis with a rich history and plenty of places and activities you can choose from.
It's the perfect place for single city dwellers who're eager for an adventure without going out of their comfort zone. From incredible museums and stately castles that showcase its rich history and culture to more modern spots like the London Eye which gives travellers an amazing view of the city, there's a slew of activities you can take part in. One top tip for the single traveller to have fun on an evening, is to check out one of London's comedy clubs, which are great to grab a drink and lose yourself in hilarity.
In London, you will never run out of things to do.
2. Seville
There are no lack of amazing Spanish city break destinations, but one stands out from the rest for the single traveller. The capital of Spain's southern autonomous community Andalusia, Seville is well-known for its colourful history and traditions, with each corner of the city reflecting this.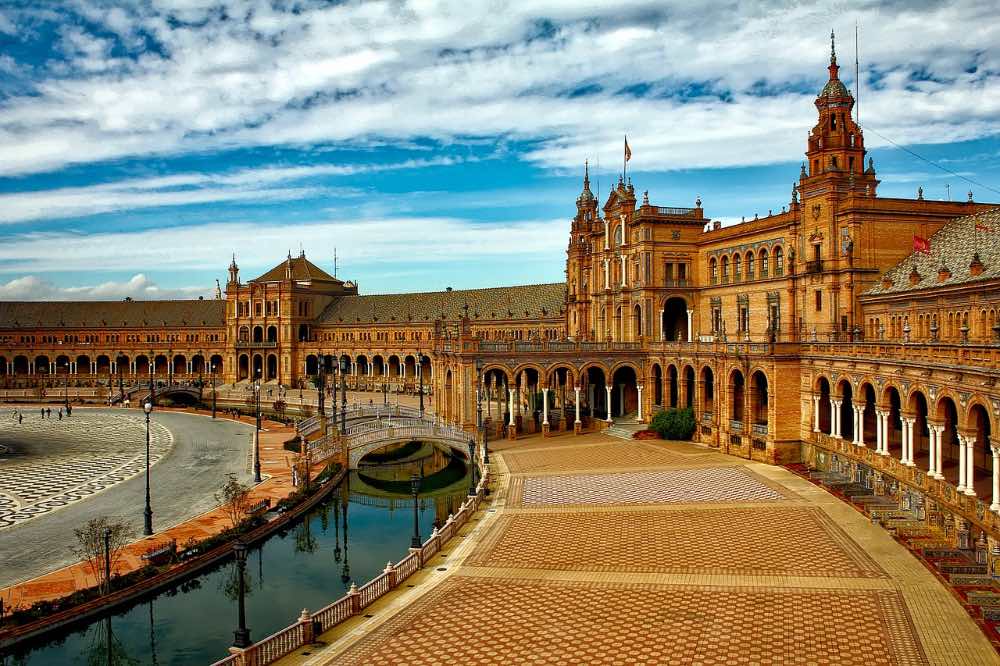 Single travellers will love the energetic and dynamic vibe that is present all throughout the city. You can visit the Alcázar Palace and see its Moor-style majesty in its entirety, or take a walk around Plaza de España and find yourself immersed in the style that is distinct to the region of Andalusia.
The colourful and lively city of Seville will help single travellers recharge and prepare for the demands of daily life.
3. Venice
With its romantic aura, it's understandable that many single travellers would fail to consider the Italian city of Venice when planning for a trip.
However, with its vibrant atmosphere, you won't need a partner to enjoy it; the city will make you fall in love with it the moment you step foot in it. Gondola rides, shops selling real Venetian glass trinkets, and grand villas and palaces – you will surely find something to enjoy in this historic city. If you fancy getting more involved taking a group tour is well worth it, having a knowledgeable guide lead you round the sites can help make the most of your time, however if the whole point is to get away from the crowds a private tour around Venice could be a better option.
With a culture so rich, a history that dates back centuries, and a variety of incredible activities and shops, not to mention the amazing food, Venice will make you wish you didn't have to go back to your regular life.
4. Ljubljana
Although it is a country that dates back centuries, Ljubljana is not as well-known as the other cities in this list. However, this doesn't mean that the Slovenian capital has less to offer. On the contrary, it has everything other European cities have and more albeit a smaller population.
The picturesque and charming city is perfect for single travellers who want to go somewhere peaceful and close to nature. Attractions include the Ljubljana Castle with its incredible view of the city, the City Museum which houses the city's entire history, and the restaurants with their amazing food and drinks.
The idyllic and laid-back city of Ljubljana is just the place to relax and enjoy your time away from your hectic schedules while still remaining in a city.
5. Vienna
The former capital of the Holy Roman Empire and later the Austro-Hungarian Empire, Vienna is now the capital of modern-day Austria and has played a huge part in some of the world's historic events.
Aside from its rich history, Vienna is known to be a city of culture, arts, and an extraordinary culinary experience. From its sprawling royal palaces like the Schonbrünn Palace to a night at the opera house such as the Theater an der Wien, single travellers will have a truly amazing cultural experience that only the city of Vienna can offer.
Conclusion
From London to Vienna, cities can be a great starting point for travelling alone. It might be intimidating at first, but with the number of activities and places to visit these cities can offer, you will surely find yourself enjoying your time alone.