Ghost towns are a great option if you're looking for an offbeat adventure on your next trip to California. There are dozens of abandoned towns throughout the Golden State, most once populated by miners and other settlers who came to California during the Gold Rush era.
Some towns were abandoned due to natural disasters like fires or floods, and others lost their populations when better opportunities arose elsewhere. Whatever their reason for closing up shop, these ghost towns are fascinating examples of what life was like during the Gold Rush – and most offer plenty of stunning landscapes ideal for a photo op!
In this article, we'll explore some of California's most beautiful ghost towns that are well worth visiting if you love exploring historical sites and want to learn about California's past.
Note: If you're a non-US resident, check this link to find out if you need travel authorization to visit California and discover its most beautiful ghost towns.
Ballarat Ghost Town
Ballarat Ghost Town is a former mining town located on the edge of Death Valley National Park. Founded in 1897, it was named after the city of the same name in Victoria, Australia, and served as a supply point for mines in the surrounding canyons.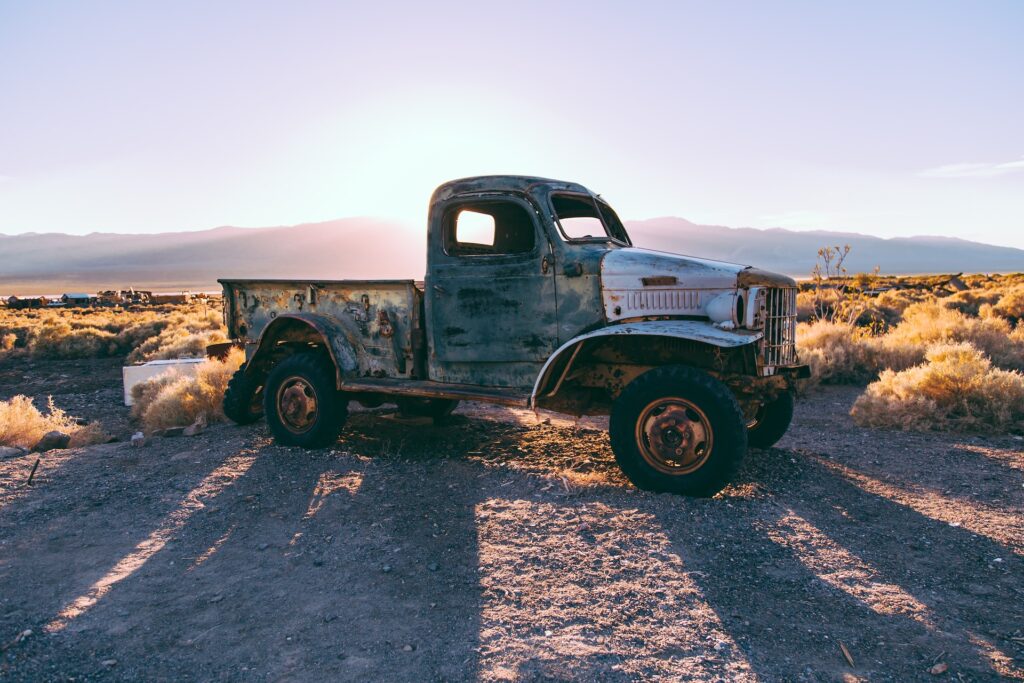 During its heyday, Ballarat had a population of around 400-500 people and boasted seven saloons, three hotels, a post office, a school, and a jail. However, the town began to decline after 1905 when the nearby mines closed. Today it only has one full-time human resident – an older man who runs the local general store for tourists.
Ballarat was used as a filming location for the 1969 film Easy Rider and also had some infamous residents during the 60s – the Manson family. Manson's old truck can still be seen in the town today.
Bodie State Historic Park
One of the best preserved former mining towns in the State, Bodie is located between Yosemite National Park and the border with Nevada. It was once a booming gold mining town with over 10,000 but was abandoned after devastating fires in 1892 and 1932.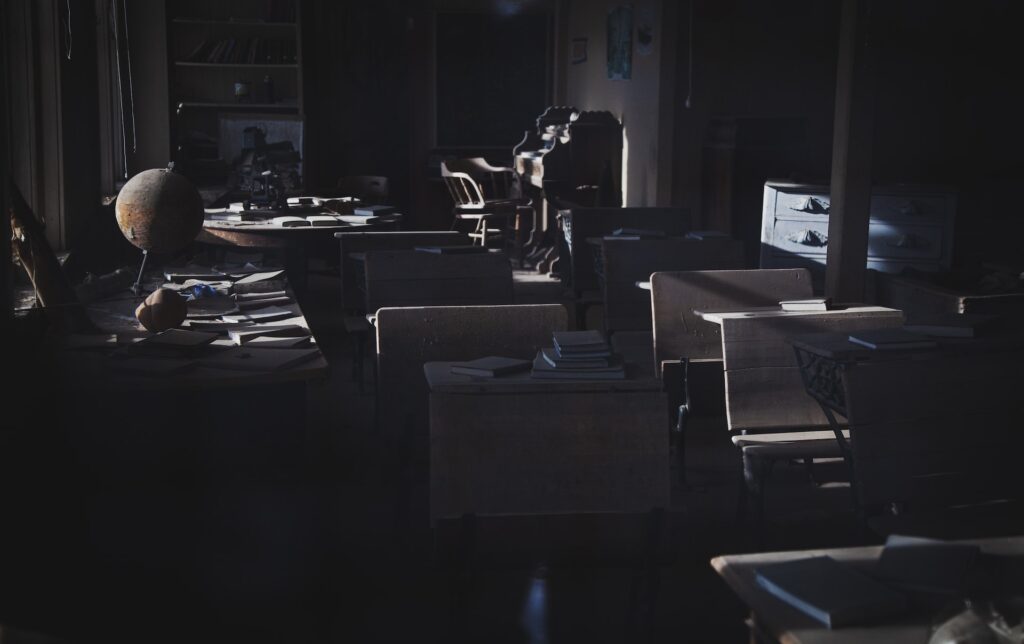 This 19th-century ghost town now receives over 200,000 visitors a year and offers guests some historic structures to explore, including a schoolhouse in the same condition as the last day of class.
The town also includes a Masonic Cemetery and museum containing old mining equipment and antiquities. The Standard Gold Mill, located to the city's northeast, now hosts an exhibition about the local extraction of gold.
Calico Ghost Town
Calico Ghost Town is located in San Bernardino County in Southern California. Originally called Calico, it was founded as a silver mining town in 1881 and was abandoned entirely around 30 years later when the silver began to dry up.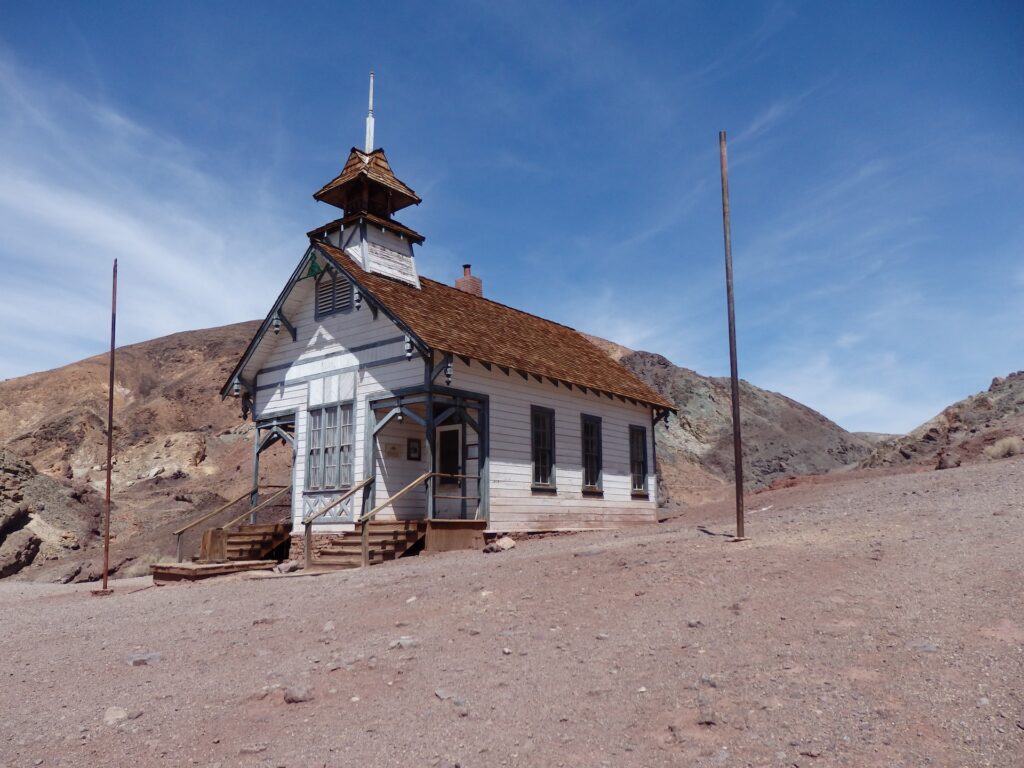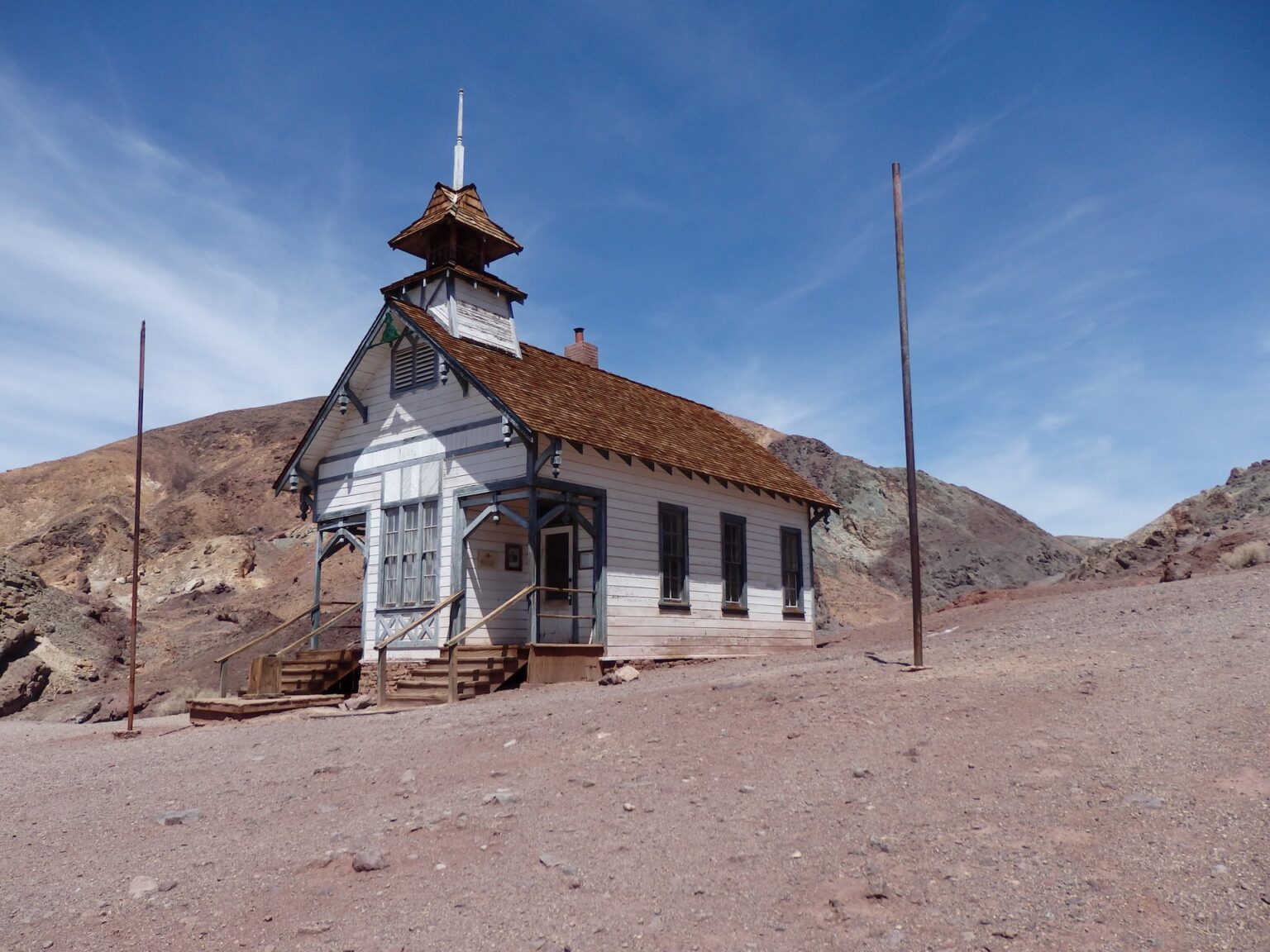 Calico would be in complete disrepair today if not for the initiative of Walter Knott, the founder of Knott's Berry Farm theme park. Knott bought the entire town in 1951 and spent around $700,000 restoring it to its original condition to serve as a tourist attraction.
Calico remains in good condition today, although many original structures have been replaced with elaborate facades that visitors would expect to see in a Western-themed setting. The town also boasts a campground if you like camping overnight and participating in a ghost tour!
Shasta State Historic Park 
Located in Northern California near the border with Oregon, this former gold-mining community from the 19th century features rebuilt brick houses, a prison, and a museum.
Founded in 1848 after gold was found nearby, the town began to decline after it was bypassed by the Central Pacific Railroad in 1873. Shasta City has now been almost fully restored and features a museum that details the history of the area and the Native Americans who once lived there.
The most notable feature at Shasta State Historical Park is Mount Shasta itself: at 14,179 feet tall, it's among the largest active volcanoes on Earth!
You'll find excellent views of its snow-capped peaks from multiple vantage points around town— mainly if you visit California in December or the other winter months. 
Silver City 
Located west of Lone Pine in Sequoia National Park, this ghost town boasts a range of well-preserved buildings that date back to the 1850s, including the Old Courthouse, which now serves as a museum. It also has a bakery where you can learn about 19th-century baking techniques. 
Additionally, Silver City is an ideal destination for outdoor enthusiasts, as it is situated on the shores of Lake Isabella. It's also close to some excellent hiking spots, including Mount Whitney and Needham Mountain.