It was one of those days. One of those lazy days where you want to be someplace, but not home, but you're not too eager to explore much or do anything. You get it right? One of those lazy days during traveling, where you just want to pause and stay somewhere relaxing. After idling away in Kampot during my earlier backpacking trip across Thailand and Cambodia, this was another day last week where the lazy instincts had kicked in once again.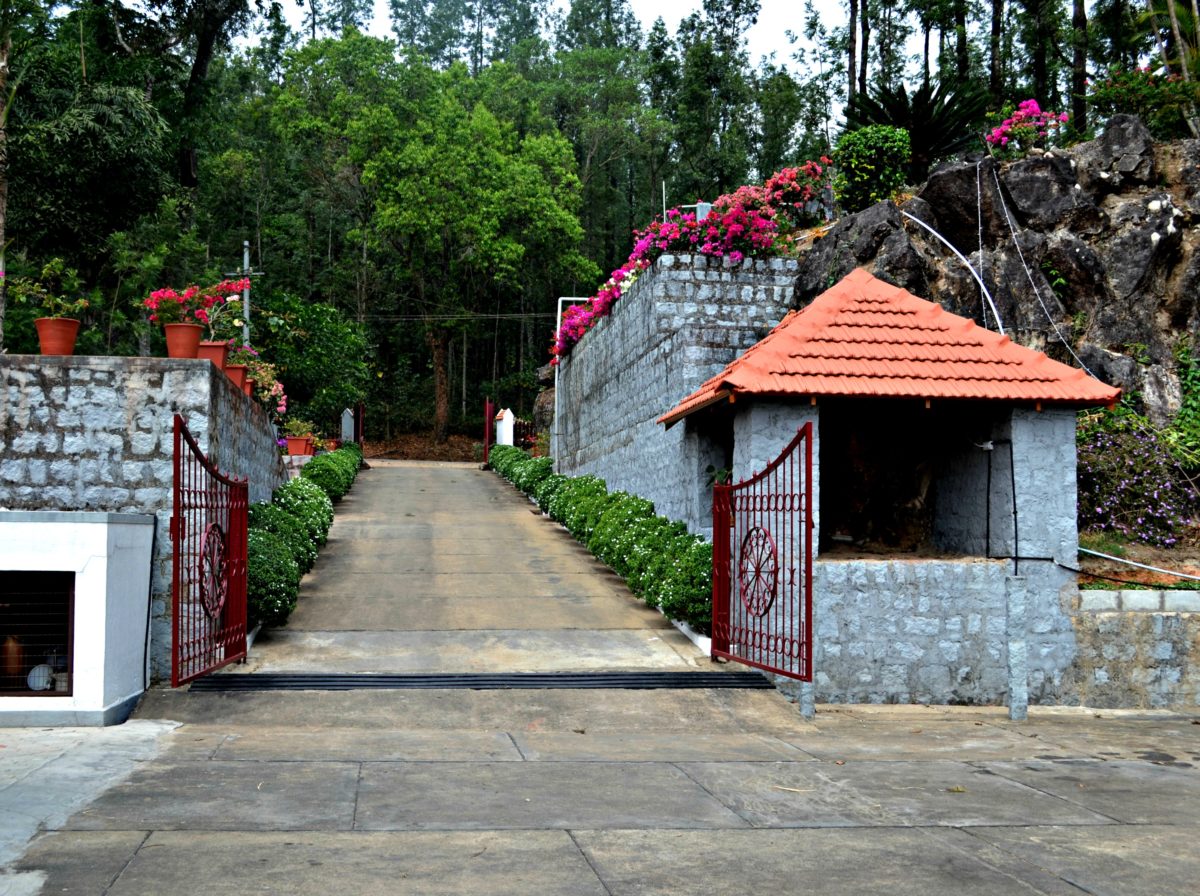 So, I chose to do nothing again. Having visited Chikmagalur, the land of coffee in Karnataka a few times, this time, I'd planned to slow down when I went there. Not that I've checked off everything or something, but as I was in the be-lazy mode, it came to a perfect excuse when I planned to stay in The Sattva, a cosy Homestay off Chikmagalur.
Located about 18 km from Chikmagalur's bus stand, The Sattva is a beautiful holiday home located amidst the lush coffee plantations. Away from the city, it's a secluded house nestling close to the foot of the mountains. After reaching there at night, Mr Prabhakar and his wife, the warm owners of this home treated me with a simple, holistic dinner. It was delicious and sufficient, if not lavish.
My taste buds have had the fortune of being introduced to the delectable Malnad cuisine many times – all thanks for being from Karnataka! My penchant for this traditional platter only amplified after binging on the authentic home made Shaavige – a rice-made speciality of Karnataka, coconut milk, Akki Rotti, vegetable korma, rice and amazing chocolate pudding. Being averse to chocolate, the pudding threw me off guard completely, making me wonder that after all, I should have chocolate based dishes sometimes!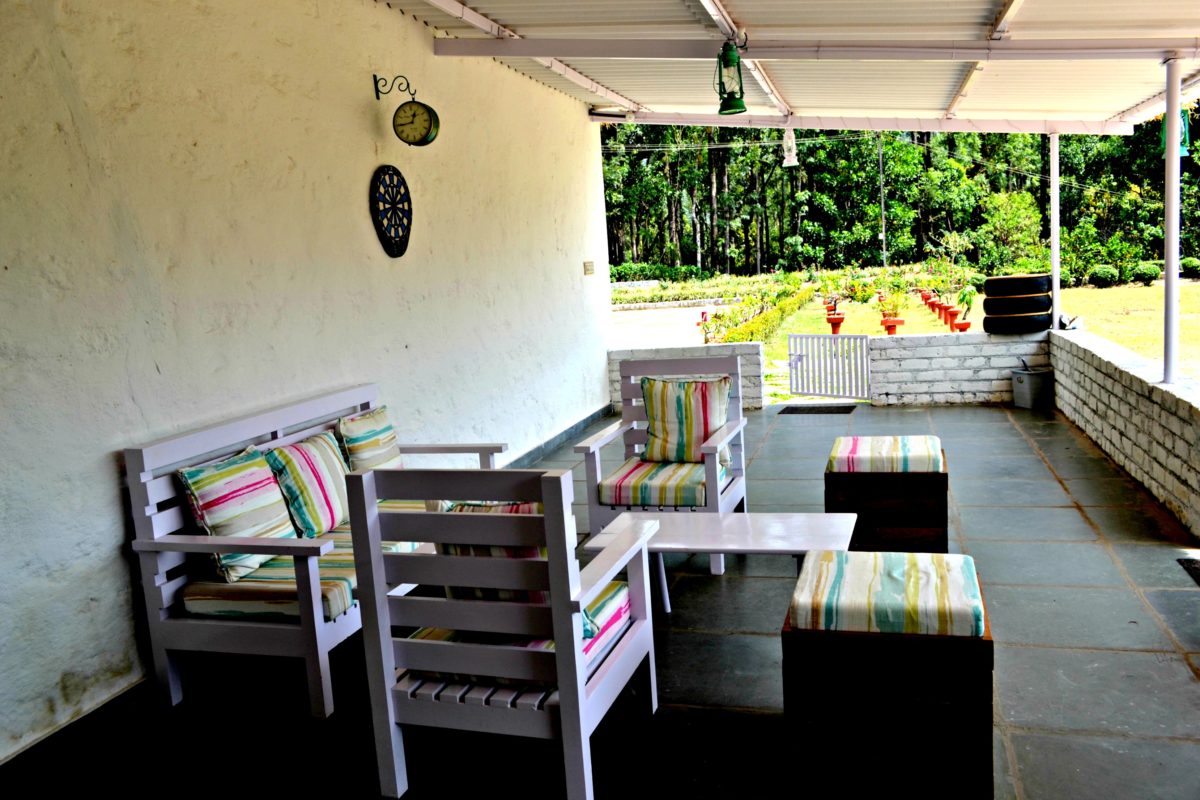 Overloaded with the dinner, I came out and had a chat and a walk. The moon shone brightly on the top of the hills, and its bright light spread over the estates and plantations. The clear night sky was dotted with the stars, like a beautiful canvas. I could just gaze at stars for all night, anytime. Doing nothing had just started, and star gazing was the perfect way to end the night!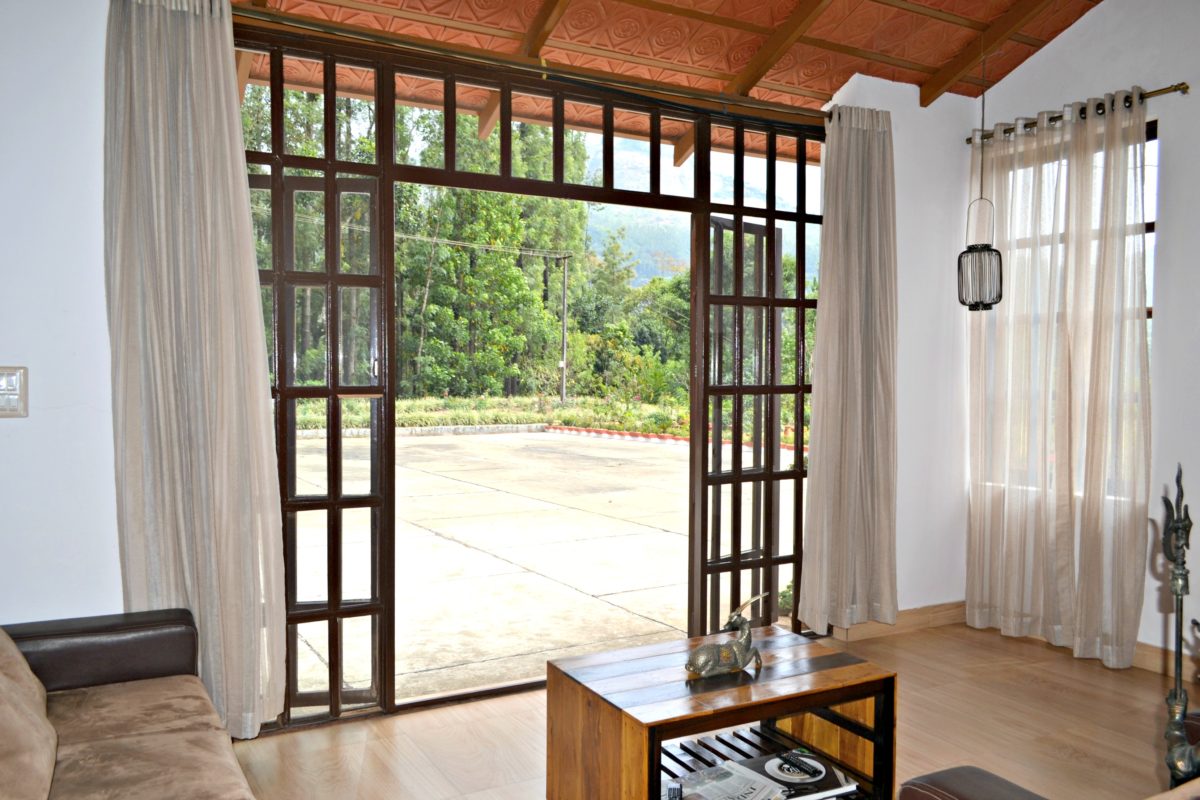 "5 generations of the family have been living since here", said Ganga proudly, the daughter who'd invited me to stay at her home. We were having a conversation over a cup of hot coffee the next morning. The sun was bright outside, and it was almost hot. The maids were busy with their work, with some of them working in the garden.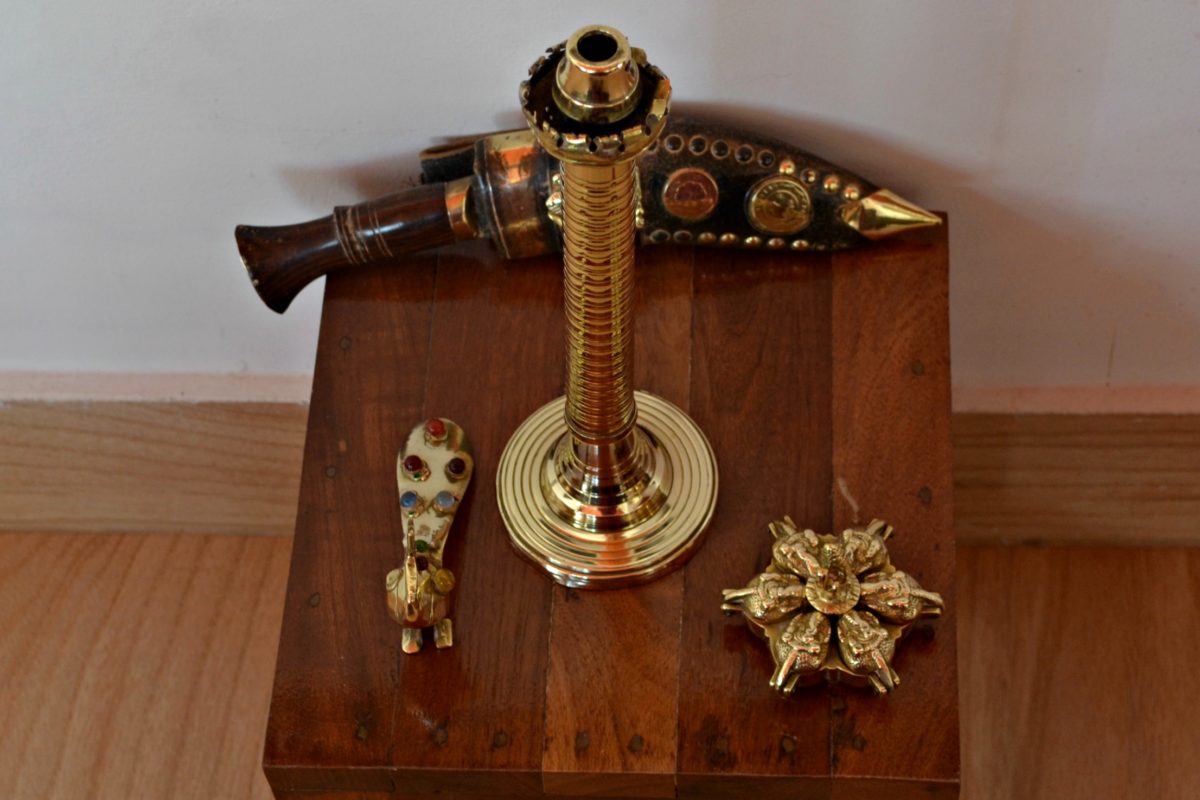 "Coffee has been the essence of our lives. Our ancestors were experts in the process of making coffee. Arabica coffee is one of the best-grown coffees in Chikmagalur, owing to the perfect soil conditions required for its growth." She said, adding that she was undergoing a study in the breeds of coffee. Naturally, having a background of coffee – growing family, she'd the inclination. She enlightened me about the types of coffee, the conditions in Chikmagalur and the workshops conducted in the Sattva for guests. We chatted for a long time before heading for a scrumptious breakfast, including Kesari bath, the traditional sweet dish of Karnataka.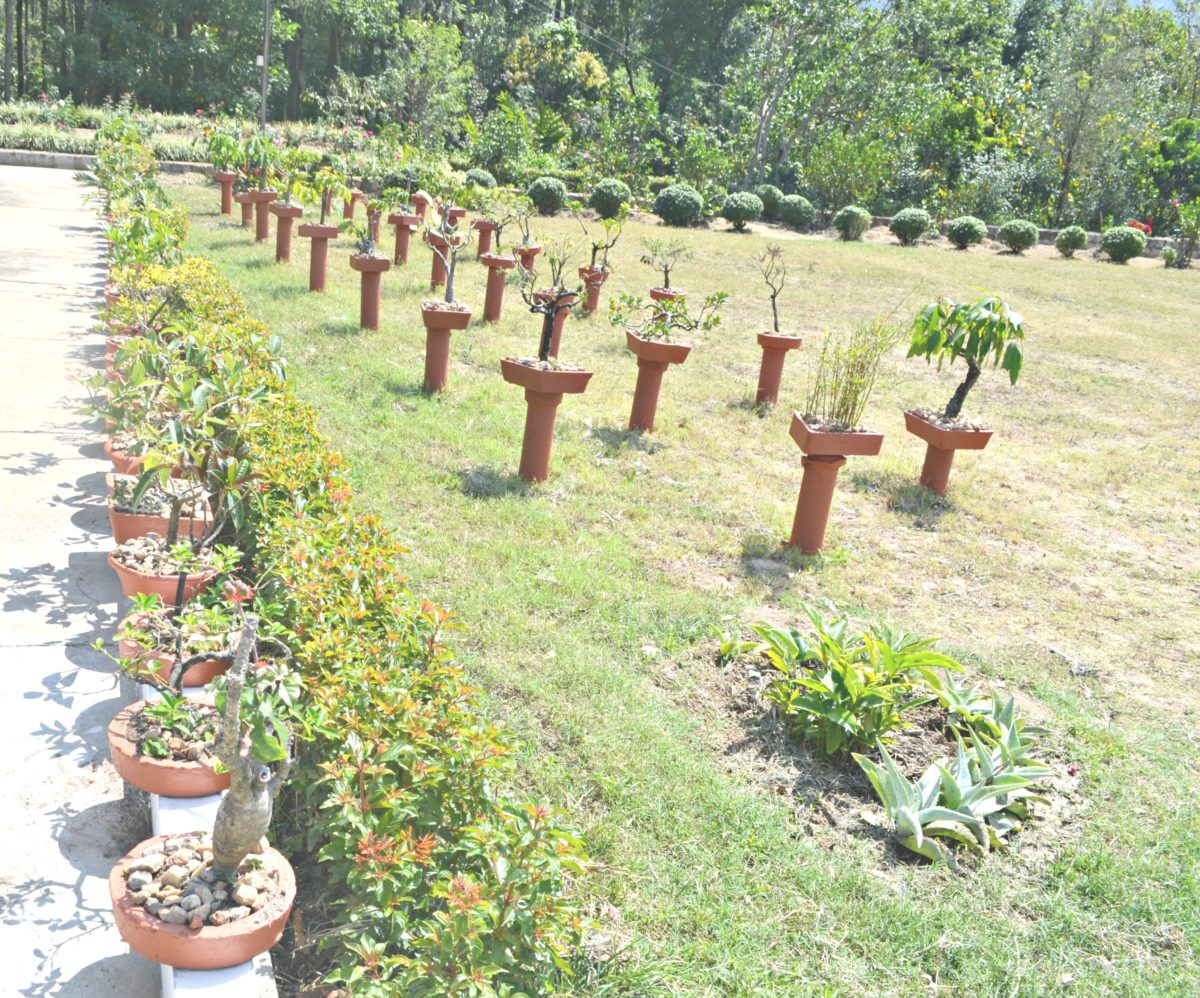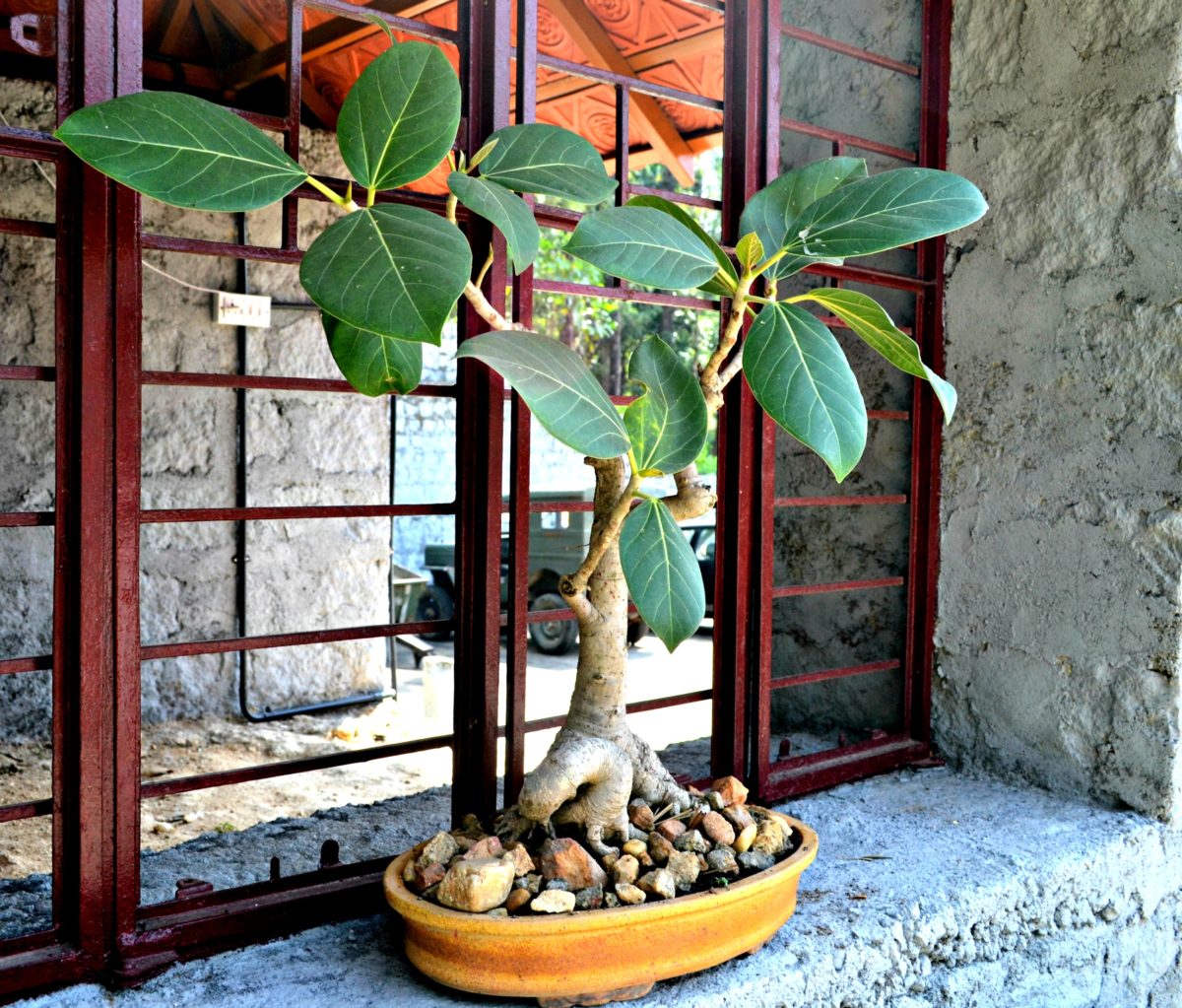 What caught my attention were the beautiful Bonsai plants lined up in the garden. They adorned the corridor of the guest house and it looked like they were taken good care of. Ganga told me about how her mom was fond of these Bonsai plants. It was she who nourished them. There was this 30-year old Bonsai tree and a lot of them in the open areas.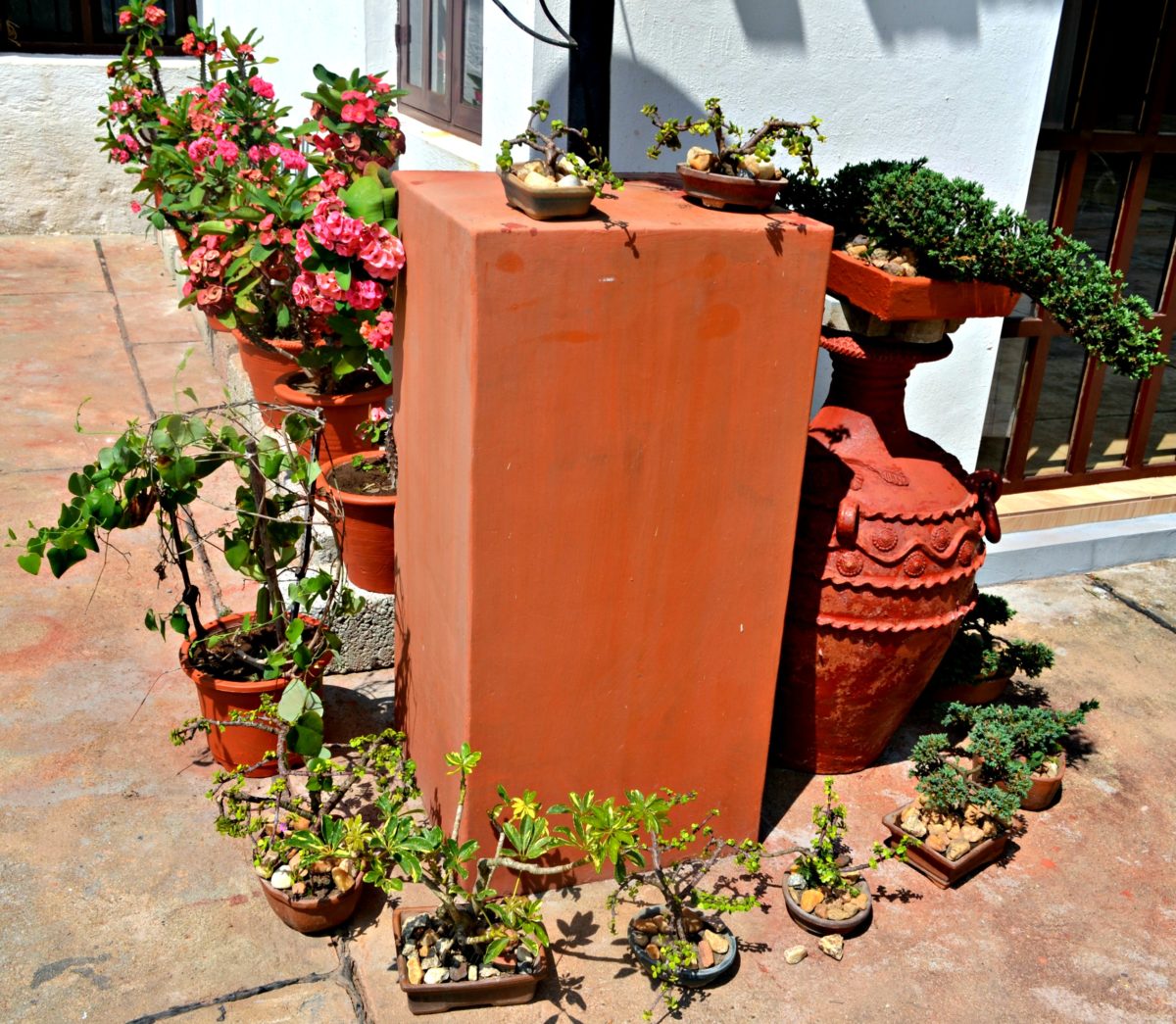 The Sattva offers a sapling as a souvenir to its guests, symbolising their eco-friendly ideals. They have their organic farm, the produce of which is used for all their dishes. They believe in food habits which ought to be practised for a healthy body. Hence, they have a special menu for each day.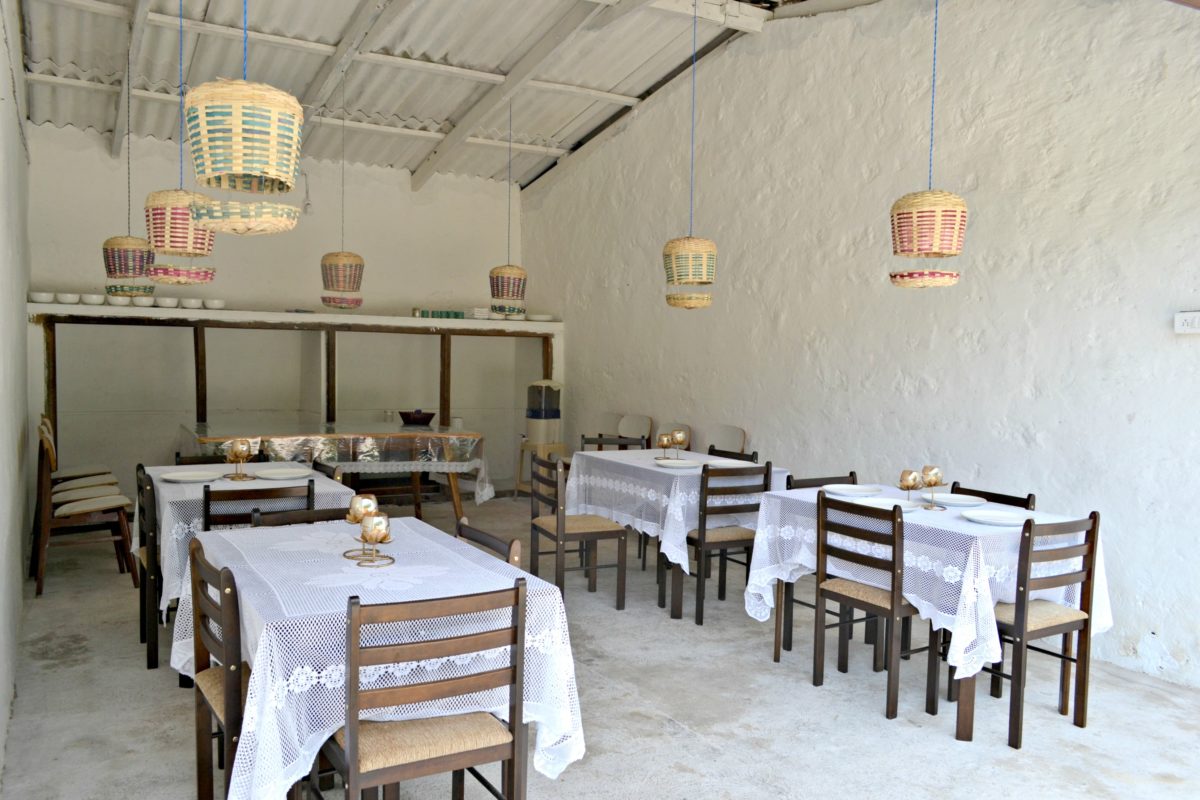 While many Homestay is easily one the verge of commercialising themselves or already there, The Sattva was one of the few, which is still keeping the culture of the Homestay intact. I felt so because of the limited marketing they do and the number of guests they take in. I was impressed by the luxury offered in the rustic cottages. The clean rooms and the perfect decor is simple yet elegant. The rooms speak of their culture at home.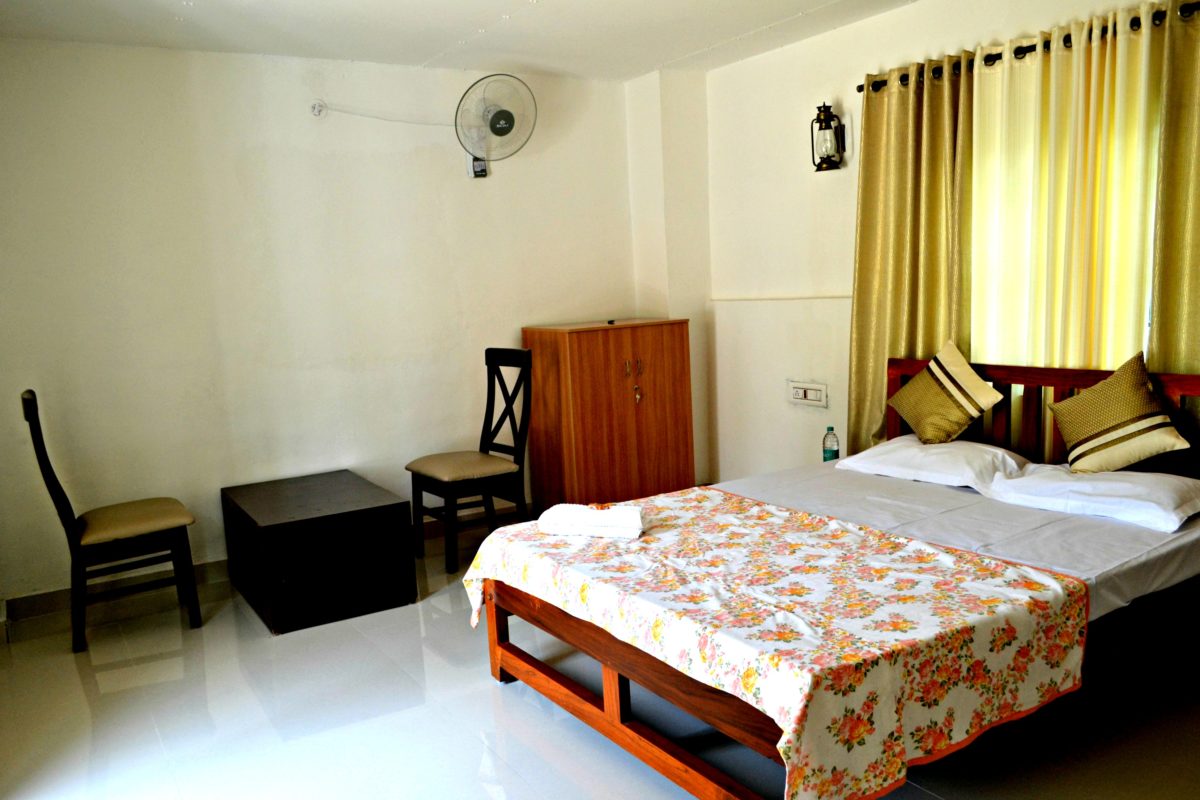 What I liked the best about this holiday home are its location and the ambience. You get to spend your time close to nature, close to the picturesque mountains. Unless you want to explore actively, you can easily spend your time lazing around the resort. They arrange coffee plantation tours and a drive up to the viewpoint on the request basis.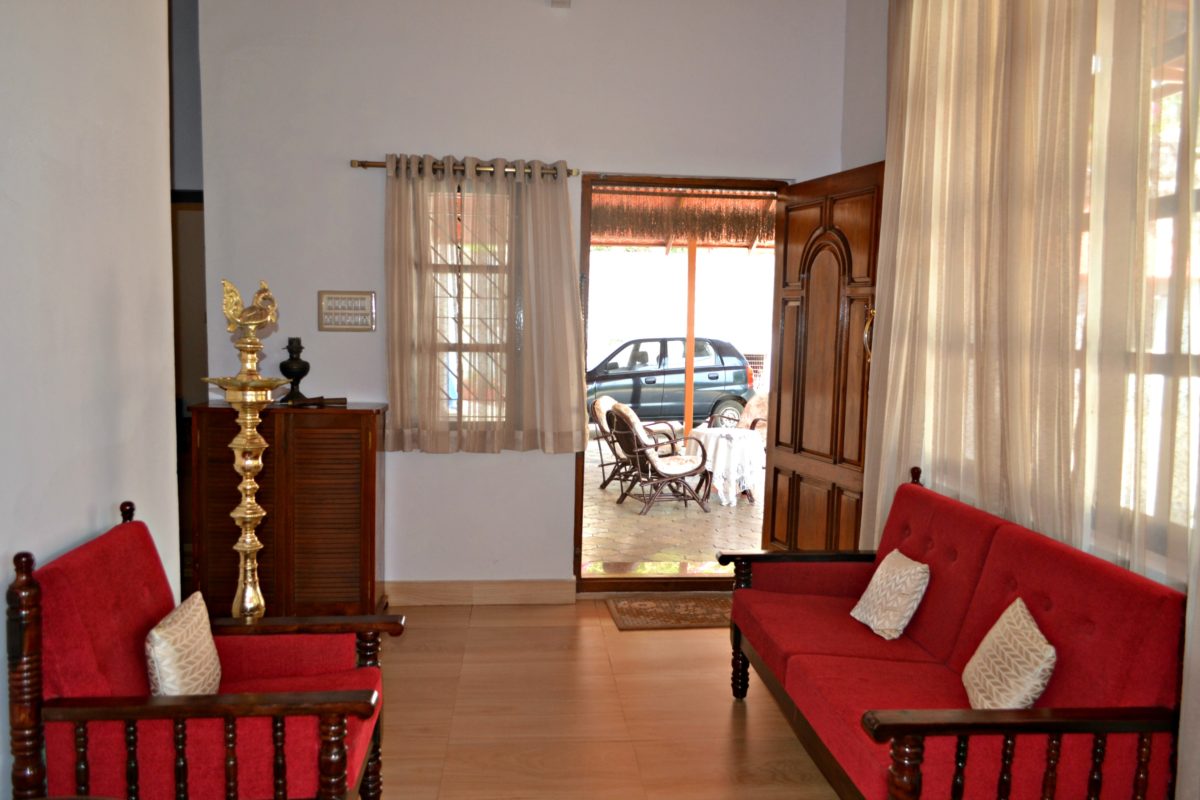 All their rooms are pretty good, and I couldn't distinguish any notable differences. If you prefer privacy and a cosy space for your vacation, then you should opt for the rustic luxury cottages behind.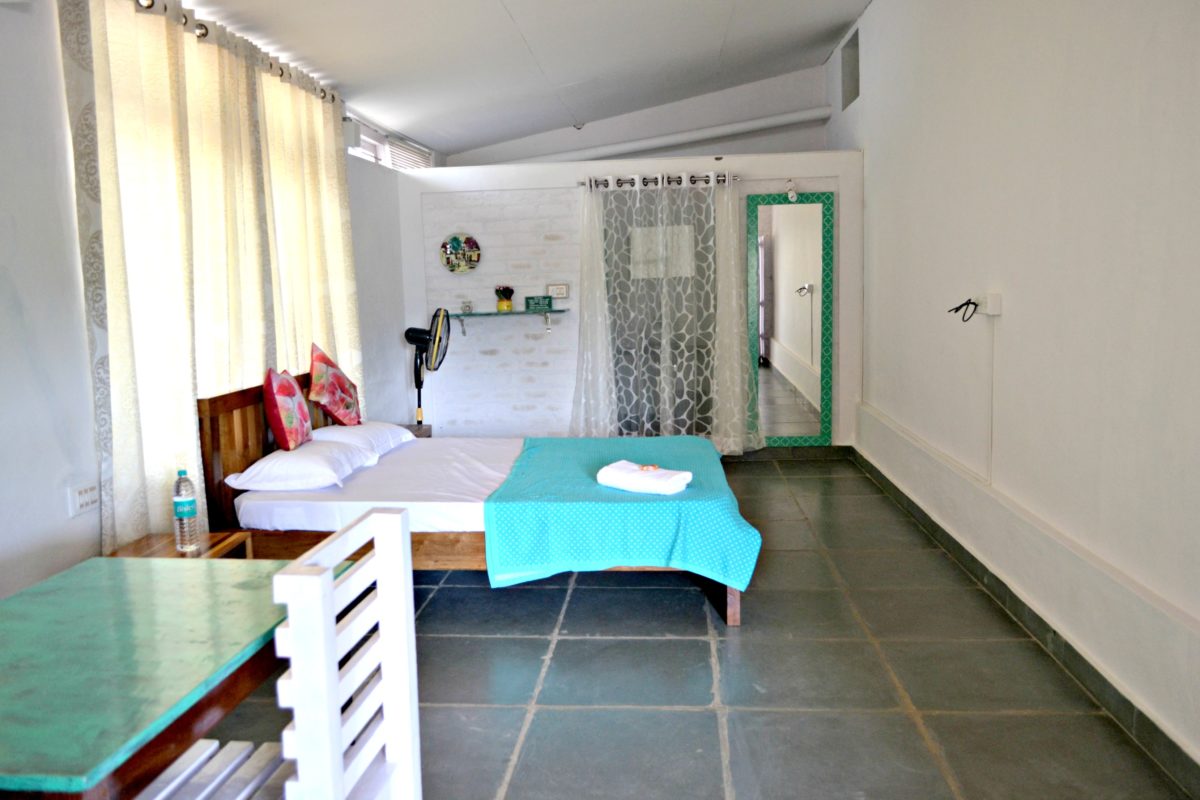 I'd been enjoying my comfortable stay by now, getting comfortable in just being a lazy bum! And once in a while, it surely gives you a break to be idyllic. Isn't it?
After having a lot of Malnad dishes for lunches and dinners, finally, I set off, saying my byes and promising myself to come back to this quaint paradise! Also, I'd mastered the art of doing nothing on a trip 😉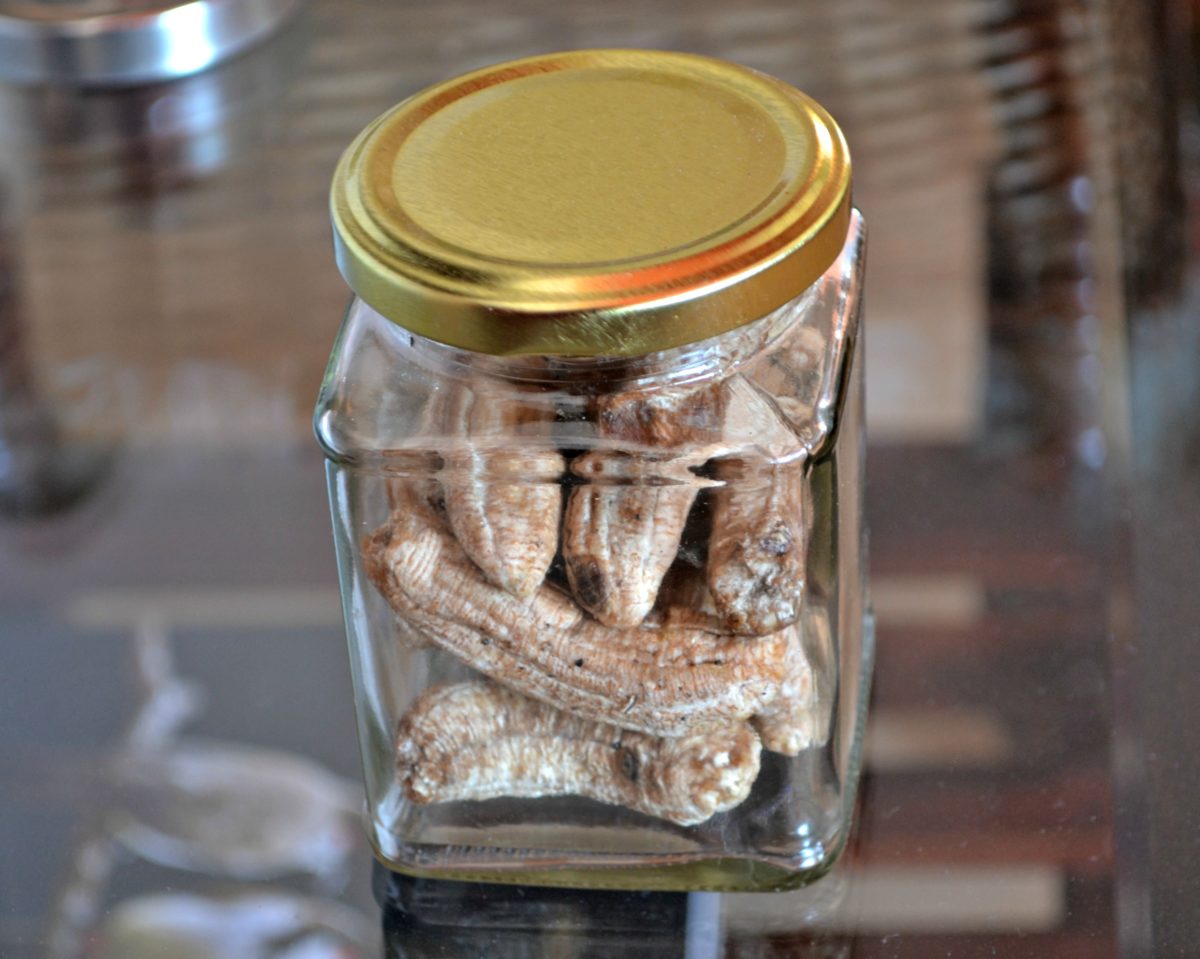 Practical Information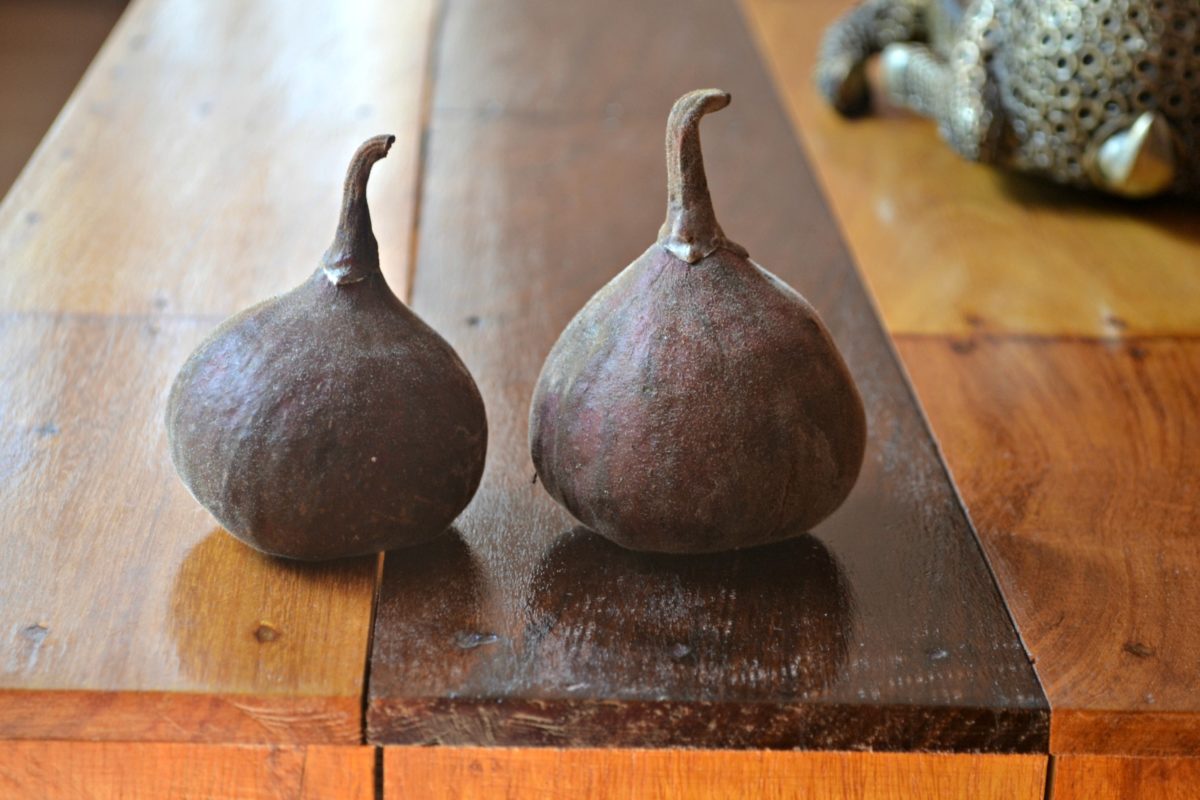 The Sattva is located in Hajrihalli, about 18 km from Chikmagalur bus stand. Getting it is not difficult as the directions are clear on Google maps. However, getting rooms could be, during the peak season. Because they are quite popular, and they take reservations much in advance, and booking the lovely cottages could get difficult. Also, make sure you talk to them and tell your preferences and choices in advance, as they are keen to host you for a better experience.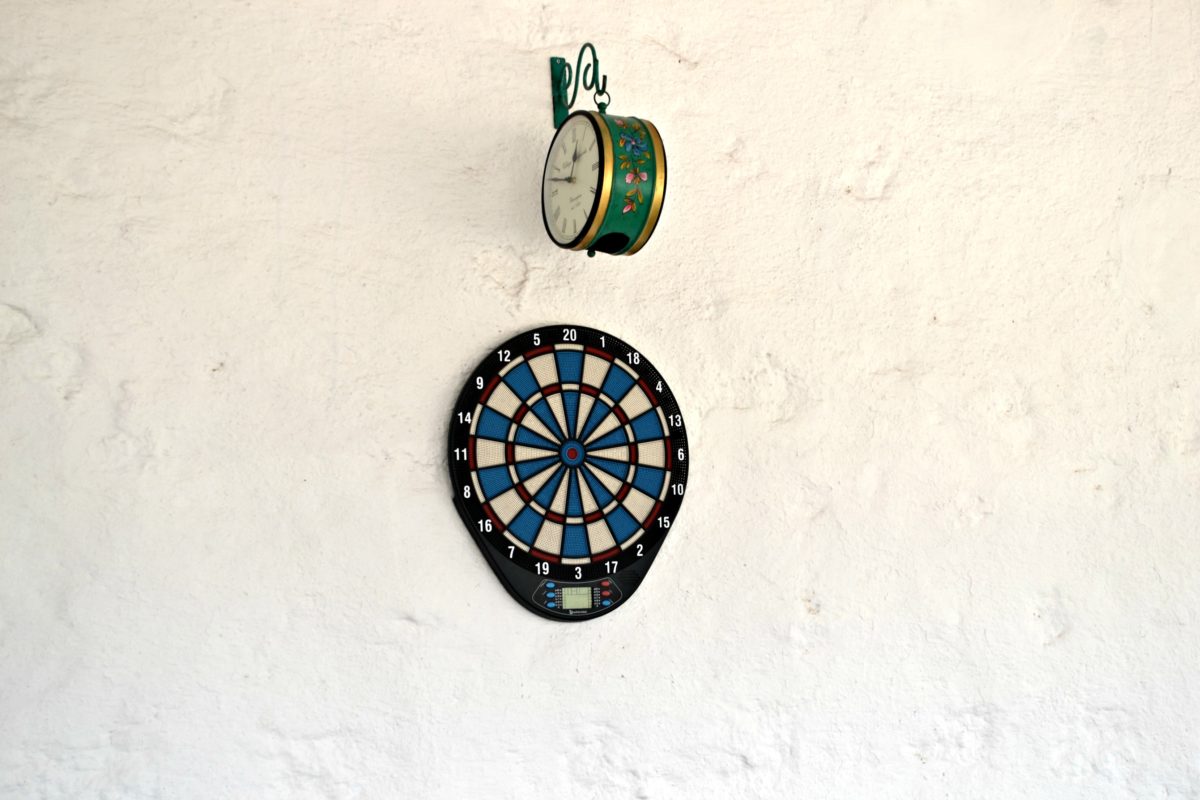 Getting your vehicle would be the best option, if you are planning on bringing one. Because you could drive around to check out the beautiful villages and famous spots like Mullayanagiri, Kemmanagundi, Heerekola lake and waterfalls. Even if you don't get your vehicle, you shouldn't worry much. Because the Sattva can arrange it for you if you tell them before your arrival.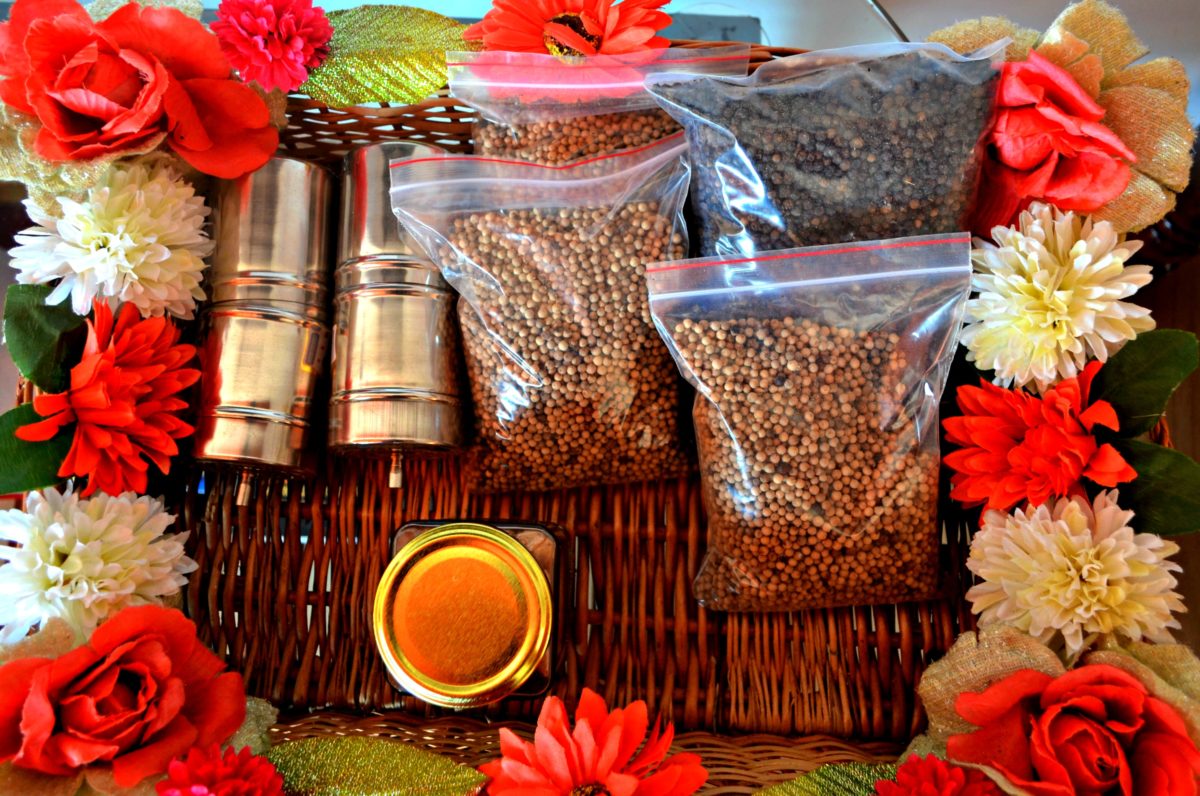 Overall a perfect place for a secluded, short getaway including good food and a pleasant ambience close to nature!
Thank you, Sattva for your gracious invite!
If you love to visit their holiday home for an excellent vacation, you could contact them for the bookings at The Sattva.
Note: I wrote this post in collaboration with The Sattva. But all the opinions are my own.
Connect with me on Facebook, Twitter and Instagram for my travel stories.
[author] [author_image timthumb='on']https://thesologlobetrotter.com/wp-content/uploads/2015/04/Untitled-design-1.png[/author_image] [author_info]Reshma Narasing is a dreamer, a bibliophile, a hopeless travel addict, a passionate writer, and a girl who gulps down large mugs of coffee many times a day. The Solo Globetrotter is the place where she takes people like you virtually, sharing her combined love for traveling and telling stories. [/author_info] [/author]
Subscribe to my posts by email for travel inspiration, destination guides, tips & stories. No spam!