For a country the same size of Wales, Sri Lanka has plenty of attractions which can be best-covered overland. With a reasonably good network of roads, getting around Sri Lanka is quite simple and extremely affordable as well.
There are plenty of buses and trains from the major cities, but to reach the interiors it is advisable to either drive or hire a car with a driver. This is not only inexpensive, it gives you the flexibility to plan your itinerary on your own terms. Touring the length and breadth of the country will take about a week, starting and ending at Colombo, the capital of Sri Lanka.
Cars are surely a great way to go, but if you want to adventure to a whole new level, you could even ride a bike, hiring them between cities. However, the roads can be bad, and accidents are a reality in Sri Lanka! So it is better to make it mandatory to wear helmets! Especially if you opt for full face motorcycle helmets, you can enjoy your trip in peace and safety!
Colombo
Like most Asian cities, Colombo also has grown rapidly over the years. There are still some areas which have retained their colonial charm, like the Dutch Hospital, Pettah market, and Gangaramaya Buddhist temple, all of which can be covered in a day.
Galle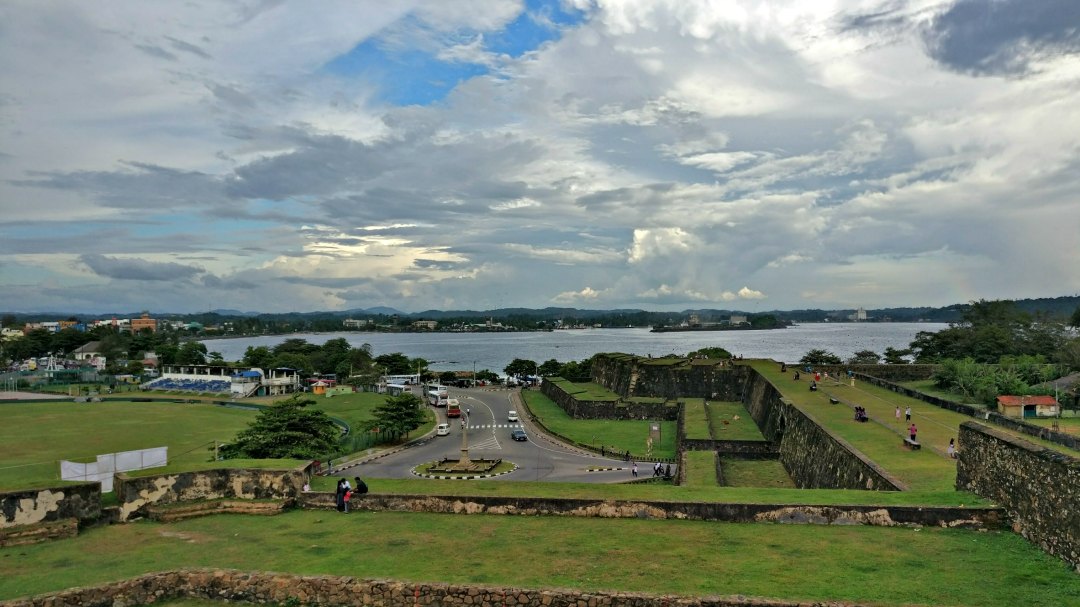 Galle is located roughly 128 km from Colombo and can be reached in two hours by taking the new highway. The Turtle Hatchery en route makes a good stop over to witness the best nesting spot for sea turtles.
Nuwara Eliya
A tough but scenic six hours drive will cover the 250 km distance between Galle and Nuwara Eliya. This 1826 m high town was discovered by the British in 1846 and is still known as Little England, because of its bracing climate and buildings resembling those from South England.
Tea Plantations
A short one hour drive downhill from Nuwara Eliya will bring you to the Bluefields Tea Gardens Factory. There is a real tea garden here from where you can actually pick your own tea, dry it for two days, and savour the flavours.
Kandy
This was the earlier capital of Sri Lanka and takes about three hours to reach from the tea factory. Kandy is famous for the Temple of the Tooth, known to house one of the teeth of Lord Buddha. Cultural shows and dances add to the charm and tradition of the place.
Sigiriya
This 5th-century citadel called Lion's Rock is actually a massive monolithic of red stone and can be approached by a flight of stairs passing between the lion's paw. Sigiriya is a three drive from Kandy, and well worth the effort.
Minneriya National Park
This famous sanctuary for elephants is a short drive from Sigiriya and is well known for the large herds which can be seen there.
Passikudah Beach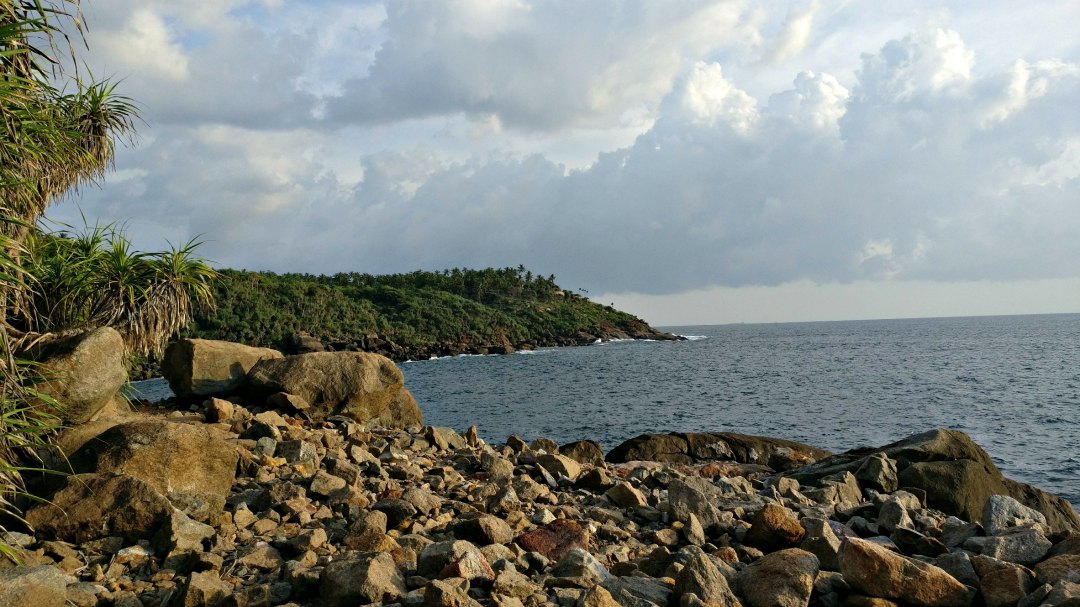 This small coastal village lies 35 km from Batticaloa and is known for the golden sands, crystal clear and shallow water, ideal for bathing. Passikudah is a little laid back but attracts plenty of visitors. The drive back to Colombo from here will take about 5 hours.
Transfer by taxi is the best way to move around in Sri Lanka, as there are numerous land routes which require meticulous planning. One can easily hire a taxi on arrival, but they will be horribly expensive and increase your travel time dramatically.
The best choice is to book through a reliable company like KiwiTaxi, well in advance, so that you find a driver waiting with your nameplate on every destination of your choice. The cost of the trip is fixed and you pay nothing extra, no matter what time of the day you choose to travel.
Have you been on a road trip in Sri Lanka? How was your experience? Let me know in the comments!
Connect with me on Facebook, Twitter, and Instagram for travel stories.
[author] [author_image timthumb='on']https://thesologlobetrotter.com/wp-content/uploads/2015/04/Untitled-design-1.png[/author_image] [author_info]Reshma Narasing is a dreamer, a bibliophile, a hopeless travel addict, a passionate writer, and a girl who gulps down large mugs of coffee many times a day. The Solo Globetrotter is the place where she takes people like you virtually, sharing her combined love for traveling and telling stories. [/author_info] [/author]
Subscribe to My Blog Posts for Travel Inspiration, Tips, Travel Guides & Stories. No Spam!
[/et_pb_text][et_pb_code admin_label="Code"]<!– Begin MailChimp Signup Form –> <link href="//cdn-images.mailchimp.com/embedcode/classic-10_7.css" rel="stylesheet" type="text/css"> <style type="text/css"> #mc_embed_signup{background:#fff; clear:left; font:14px Helvetica,Arial,sans-serif; width:500px;} /* Add your own MailChimp form style overrides in your site stylesheet or in this style block. We recommend moving this block and the preceding CSS link to the HEAD of your HTML file. */ </style> <div id="mc_embed_signup"> <form action="//thesologlobetrotter.us11.list-manage.com/subscribe/post?u=ad03ac29d2f7d816f412182cc&amp;id=f410a59861″ method="post" id="mc-embedded-subscribe-form" name="mc-embedded-subscribe-form" class="validate" target="_blank" novalidate> <div id="mc_embed_signup_scroll"> <div class="indicates-required"><span class="asterisk">*</span> indicates required</div> <div class="mc-field-group"> <label for="mce-EMAIL">Email Address <span class="asterisk">*</span> </label> <input type="email" value="" name="EMAIL" class="required email" id="mce-EMAIL"> </div> <div class="mc-field-group"> <label for="mce-FNAME">First Name </label> <input type="text" value="" name="FNAME" class="" id="mce-FNAME"> </div> <div class="mc-field-group"> <label for="mce-LNAME">Last Name </label> <input type="text" value="" name="LNAME" class="" id="mce-LNAME"> </div> <div id="mce-responses" class="clear"> <div class="response" id="mce-error-response" style="display:none"></div> <div class="response" id="mce-success-response" style="display:none"></div> </div> <!– real people should not fill this in and expect good things – do not remove this or risk form bot signups–> <div style="position: absolute; left: -5000px;" aria-hidden="true"><input type="text" name="b_ad03ac29d2f7d816f412182cc_f410a59861″ tabindex="-1″ value=""></div> <div class="clear"><input type="submit" value="Subscribe" name="subscribe" id="mc-embedded-subscribe" class="button"></div> </div> </form> </div> <script type='text/javascript' src='//s3.amazonaws.com/downloads.mailchimp.com/js/mc-validate.js'></script><script type='text/javascript'>(function($) {window.fnames = new Array(); window.ftypes = new Array();fnames[0]='EMAIL';ftypes[0]='email';fnames[1]='FNAME';ftypes[1]='text';fnames[2]='LNAME';ftypes[2]='text';}(jQuery));var $mcj = jQuery.noConflict(true);</script> <!–End mc_embed_signup–>[/et_pb_code][/et_pb_column][et_pb_column type="1_4″][et_pb_sidebar admin_label="Sidebar" orientation="right" area="sidebar-1″ background_layout="light" remove_border="on" header_text_color="#0b38b4″ header_font="Satisfy|on|||" header_font_size="32″] [/et_pb_sidebar][et_pb_code admin_label="Code"]<script type="text/javascript" src="//s3.amazonaws.com/downloads.mailchimp.com/js/signup-forms/popup/embed.js" data-dojo-config="usePlainJson: true, isDebug: false"></script><script type="text/javascript">require(["mojo/signup-forms/Loader"], function(L) { L.start({"baseUrl":"mc.us11.list-manage.com","uuid":"ad03ac29d2f7d816f412182cc","lid":"f410a59861″}) })</script>[/et_pb_code][/et_pb_column][/et_pb_row][/et_pb_section]