Asia is a beautiful continent to visit whatever time of year. It's diverse, vibrant and full of once-in-a-lifetime opportunities. From the friendly monkeys who bathe in the hot springs near Nagano, the full moon parties in Thailand, the daily Symphony of Lights in Hong Kong and kayaking in Ha Long Bay's caves, there's so much to see and do in Asia.
Spring is a great time to visit Asia. Of course, there is huge geographical variation but parts of the region aren't yet in monsoon season and temperatures are yet to hit their summer peak. The humidity of summer can make it difficult for travellers not yet used to this climate. To get you inspired by a springtime getaway, we've got five great ideas. Check them out:
01 | See the cherry blossom in Japan
Do images of spring get more beautiful than those of the cherry blossom in Japan? We don't think so. The epitome of fleeting beauty, the delicate bloom only happens once a year. And from the first blossom to the petals falling, it can be as short as a week. So you've got to time your trip well.
Early April is the best time to catch the Sakura season, but exact blooming periods vary from year to year. When the highly anticipated time arrives, as The Telegraph explains, it's time to take part in hanami, which literally translates as "looking at flowers" and refers to flower appreciation picnics under the blooms.
Whilst in Japan during this time, you'll notice the nation's deep-rooted attachment to the cherry blossom. Retailers start selling all things pink around a month before, and crowds of people have hanami picnics. It's a unique Asian experience you can only have in springtime.
02 | Trek in Nepal
If you prefer to be active on your travels, trekking is a great thing to start doing. And May is a great time to trek in Nepal. Temperatures aren't too high and humidity is low. All in all, it makes sense to trek in high altitudes during this time. Plus, Nepal is a beautiful backdrop to your adventures and the flora will have started blossoming in spring.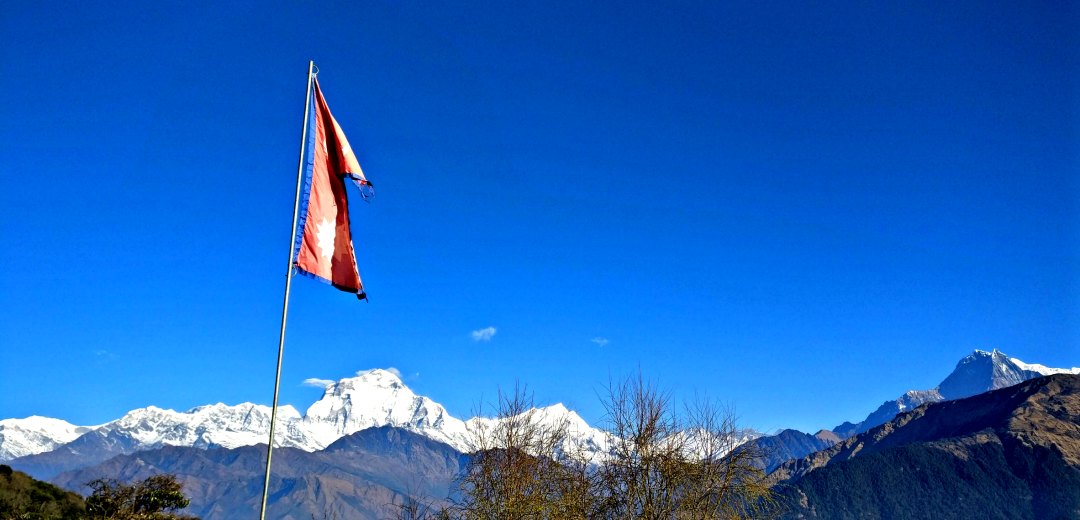 Of course, you could trek in the Himalayas, including the popular Pokhara and Everest base camp. Less crowded treks in the region include Manaslu Circuit Trek and the Three Passes Trek. Wherever you choose to go, it's not just the spectacular views that'll win you over. It's the whole experience and spending time in such an incredibly diverse region. By spending considerable time trekking, you'll get an insight into how people like in these remote areas, and just how different their style and pace of life is to that of yours.
However, make sure you plan and pack in advance. As soon as you get to Kathmandu, the number of places advertising trekking tours and shops selling new and used gear can be overwhelming. Book and purchase in advance by reading plenty of reviews. It'll be worth it when you arrive and know you're heading off with a reputable guide, rather than relying on a last-minute decision.
03 | Go on a safari in India
When you think of safaris, you might immediately assume Africa. But India is home to some amazing wildlife. Between the months of November and April, it's a great time to view some spectacular animals in the wild. It's cooler in the mornings, and warm in the daytime. Most importantly, the weather tends to be dry and animal sightings can be higher in the hotter months of March and April.
A typical day on an Indian safari starts early in the morning. Your guides will drive you into one of the beautiful national parks and you can admire the views of jungles, mountains and meadows. While you're looking around, guides will be looking for signs of the must-see animals, including tiger footprints.
They're experienced in tracking such creatures and give you a good chance of spotting one in the wild. Remember to listen to your guides and respect that this is the animal's kingdom – you're just a visitor. However, sightings aren't guaranteed and you might go out a few times before you see a tiger. You will see an abundance of other beautiful animals, though.
04 | Party in Thailand
Throughout the year, Thailand is renowned as a top party destination. The many full moon parties which take place on Thailand's islands attract thousands of travellers every year. But if you're heading to Thailand in springtime, we also suggest you make a stop in Bangkok before or after the islands.
That's because, in April, the biggest water fight on the continent happens. Everyone takes to the streets in their swimwear, armed with buckets and water guns, ready for Thailand's Songkran Festival. It's so popular and can go on for days. You might have thought water fights were just for children, but Asia proves otherwise. If you love a party, Thailand is the place to go. Just be prepared to get a bit wet if you head to Bangkok in the springtime.
05 | Experience silence in Bali
Last up, we've got a somewhat unusual suggestion. If you're not after the hustle and bustle that some parts of Asia are renowned for, head to Bali in springtime.
Recommended read: Interesting Facts of Indonesia
The annual Nyepi or 'Day of Silence' falls on March 21st, the last day of the year according to the Balinese calendar. As Skyscanner point out, unlike other New Year celebrations, the Balinese choose to spend the time in self-reflection. And for that, they need peace and quiet – not rowdiness.
Recommended read: Best Things to Do in Bali
As such, it marks an almost complete stop to activities in the city. No-one goes to work, travels around or uses electricity. Some people don't even talk or eat for the day. Instead, the focus is on fasting and meditating. The self-imposed silence is rewarded the following day with Omed-omedan, when young singles to join together for a mass kissing session. It's a ritual that has been going on for about 100 years.
Have you visited Asia in spring? Share your recommendations and suggestions with us.
Connect with me on Facebook, Twitter, and Instagram for travel stories.
[author] [author_image timthumb='on']https://thesologlobetrotter.com/wp-content/uploads/2015/04/Untitled-design-1.png[/author_image] [author_info]Reshma Narasing is a dreamer, a bibliophile, a hopeless travel addict, a passionate writer, and a girl who gulps down large mugs of coffee many times a day. The Solo Globetrotter is the place where she takes people like you virtually, sharing her combined love for traveling and telling stories. [/author_info] [/author]
Subscribe to My Blog Posts for Travel Inspiration, Tips, Travel Guides & Stories. No Spam!