It is unfair that Negeri Sembilan is not popular as a tourist area, despite being loaded with tourist attractions and activities. One of the smallest states in Malaysia it is indeed well worth a visit and takes time to look around. Located very close to the Klang Valley and is easily accessible from Kuala Lumpur, Negeri Sembilan points of interest are worth visiting!
The meaning of Negeri Sembilan is 'Land of the Nine States'. There are nine districts in the state which is home to Minangkabau culture and community that settled here in the 15th Century. Negeri Sembilan boasts of amazing architecture, historical buildings, museums, parks and more. If you're planning to visit Negeri Sembilan, do check out this neat hotel booking app that'll help you find quality hotels at reasonable prices in the area and make your trip all the more enjoyable.
There is plenty to do and see in Negeri Sembilan, but here are some of the leading attractions to explore while here.
Top Negeri Sembilan Points of Interest
1. Check out Menanti Palace
Visit the royal capital of Negeri Sembilan, Sri Menanti Palace which is made of wood and serves as a museum of royal regalia. Look at the furniture, weapons, costumes and other displays. The palace was built between 1902 and 1908 by highly skilled local craftsmen.
2. Enjoy Windsurfing and Kayaking
Visit Pantai Bagan Pinang beach for windsurfing, kayaking, or play beach volleyball on its white sands. Enjoy great food at local restaurants and or have a picnic at any of those picnic tables available! One can try different water sports activities on the quiet stretch of sandy coastline.
3. Head to Pantai Saujana
Pantai Saujana is another popular beach known for its cleanliness and activities such as speed boating and jet-skiing. There are food stalls and other facilities available. You can stay at Port Dickson hotels that are just a short distance away from the popular beaches of Negeri Sembilan.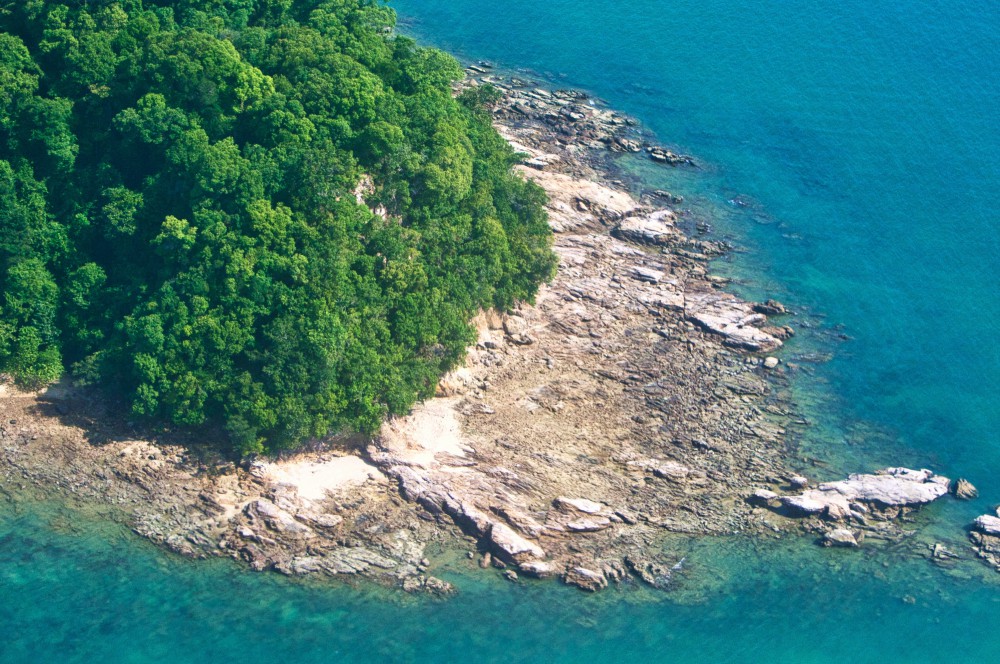 Editor's note – 175 Mind-Blowing Beach Quotes to Inspire You For Your Beach Holiday!
4. Lukut Museum & Fort Lukut
Explore Lukut Museum & Fort Lukut that can be traced back to the 9th century. Lukut Museum displays interesting artefacts in its gallery. In those ancient time, the site of the museums and forts saw violent struggles intrigues to control the area.
5. Climb mountains
Climb Gunung Datuk, Gunung Telapak Buruk or Gunung Angsi if you love climbing mountains. You get to see wonderful views once you reach the peak and enjoy picnics or barbeque after the climb. You see interesting ferns, fungus and bugs along the way.
More Negeri Sembilan Points of Interest
6. Fly Kites!
Visitors can fly kites in the strong winds here at the Seremban Park. You will see very small kites with huge kites that are 15 feet tall being flown here. If you are not interested in flying kite, just take a stroll here and watch colorful kites gracing the blue skies.
7. Take tours of local villages
Take a tour of the small villages at Sri Menanti and have a look at the environment. Learn about the culture and lifestyle of a kampun as well as the roof arts are in Minangkabau style that can be seen only here. The villages are surrounded by lush forests and there are excitement and life at every corner of this majestic structure.
8. Enjoy the Water Parks
If you love water parks, then head straight for Wet World Air Panas Pedas, the only water theme park in Malaysia with a natural hot springs spa pool. The underground springs release the natural hot waters that have been around for hundreds of years. Soak yourself in the hot springs for water fun and complete relaxation.
9. Head to the recreational Forest
For families with children, they can explore Lenggeng Recreational Forest that offers children's playground and picnic gazebos. There are bridges and pathways where one can hike and stroll with their families.
10. Visit Jeram Toi Waterfalls
Another popular location is Jeram Toi Waterfalls where you will see friends and families enjoying picnics and swimming in the natural pools. One can sit under the waterfall to experience the sheer power of water.
Connect with me on Facebook, Twitter, and Instagram for travel stories.
Share the Love. Pin this post!