It was a hot afternoon. We had set out to explore the bylines of bazaars of Jodhpur. Busy vendors carried on with trade in a business-as-usual manner, and people haggled, and the shops buzzed with conversations about designs and bargains.
Chaotic and crowded were two words that instantly popped up in my head as I entered the bazaars of Jodhpur with the group crossing the famous old clock tower. But as the lanes slowly unveiled the colours and unfolded heritage and history, I totally forgot my first impressions. There was so much to see, absorb and soak in.
Bazaars are an integral part of any city. But in cities like Jodhpur, they are indispensable because they stand out and show a traveler, the history, culture and heritage.
  The Lanes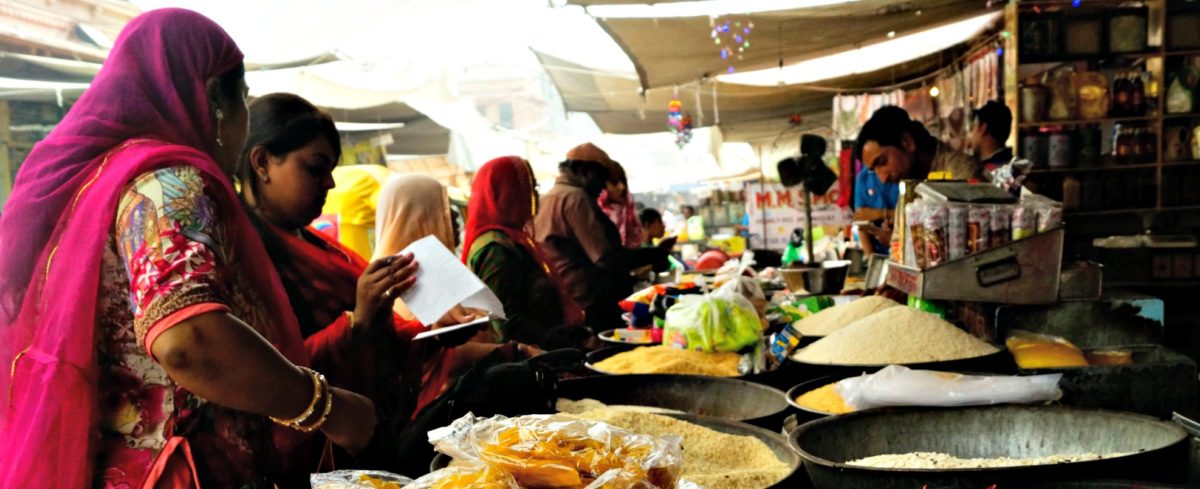 As you walk through the narrow lanes flanked by shops in all sizes selling countless things, you realise the vibes that speak of the culture of not just Jodhpur, but of Rajasthan itself. The bazaars are vibrant, and you can find a lot of things that are exclusive to Marwar region.
There are several lanes explicitly dedicated for each. Paan Bazaar – where you find the paan wallahs, Tambaaku Bazaar for smoking tobacco, Kapda Bazaar for colourful and ornate clothing, Joothi Bazaar for the embroidered Joothis (footwear), Kandoyi Bazaar for Halwaayi and some authentic Rajasthani Khaana, Tripolia bazaar for everything, and so on.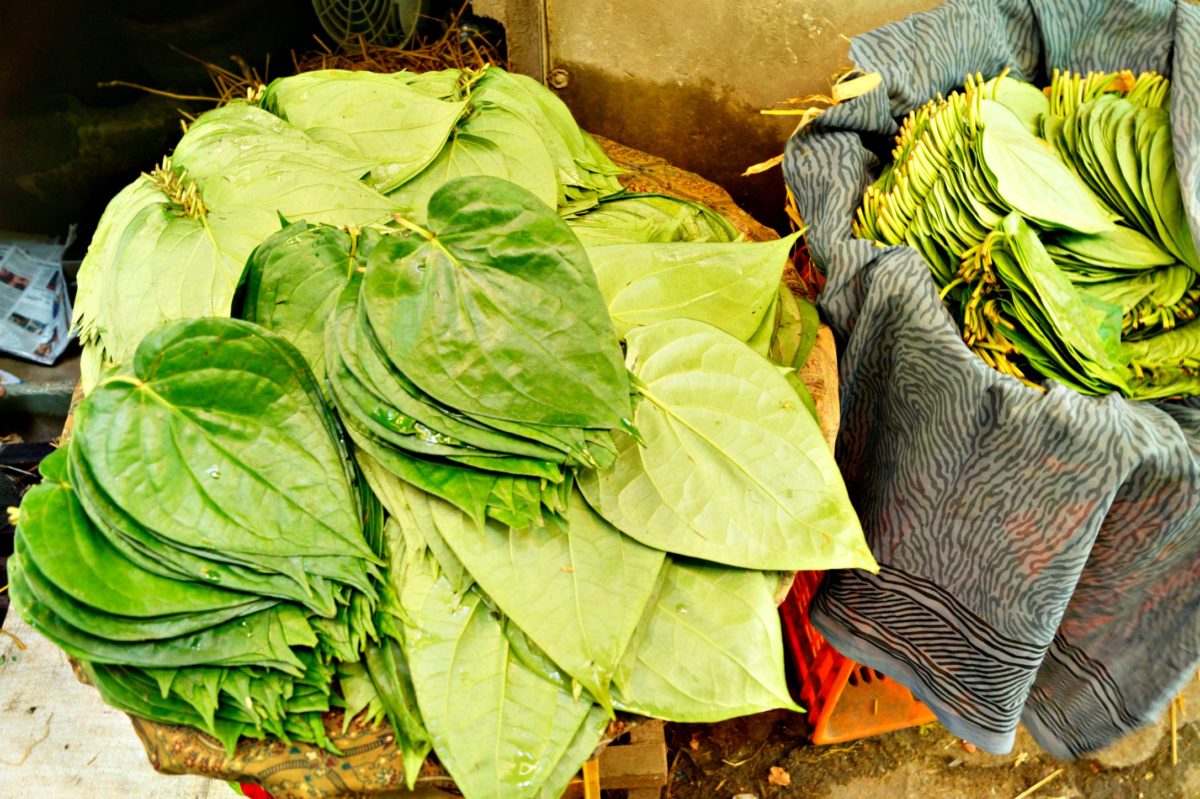 The History of Bazaars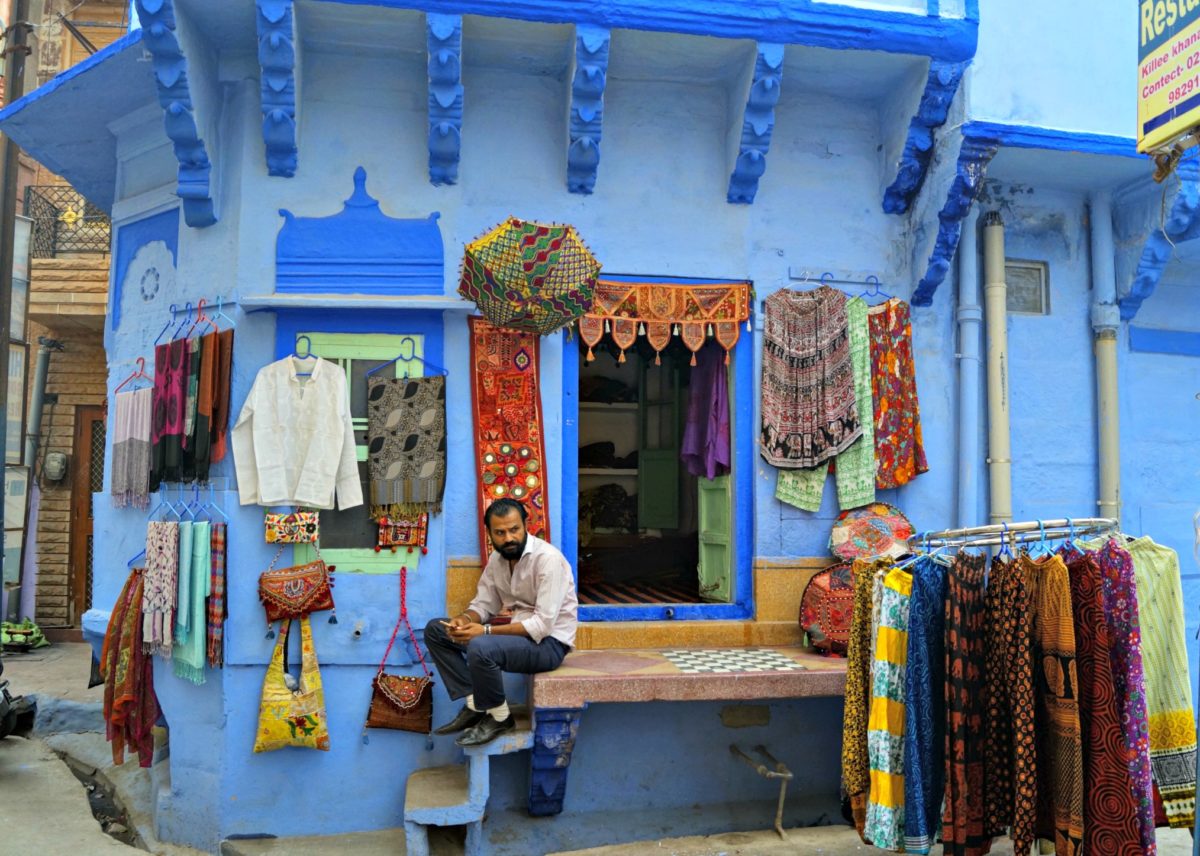 We talked around with some vendors, asking them questions that could spark some stories.
We chatted with Mr Chiman Singh in Mirchi Bazaar in Chashama Gali, who owns spices shops. His grandfather migrated from a village nearby to Jodhpur more than 100 years ago and began this trade. He spoke about the various spices he procures, and most of them get sold within the state of Rajasthan, the most famous being Masala boxes.
Many believe that the bazaars are at least between two hundred to five hundred years old, and were prominent trade centres.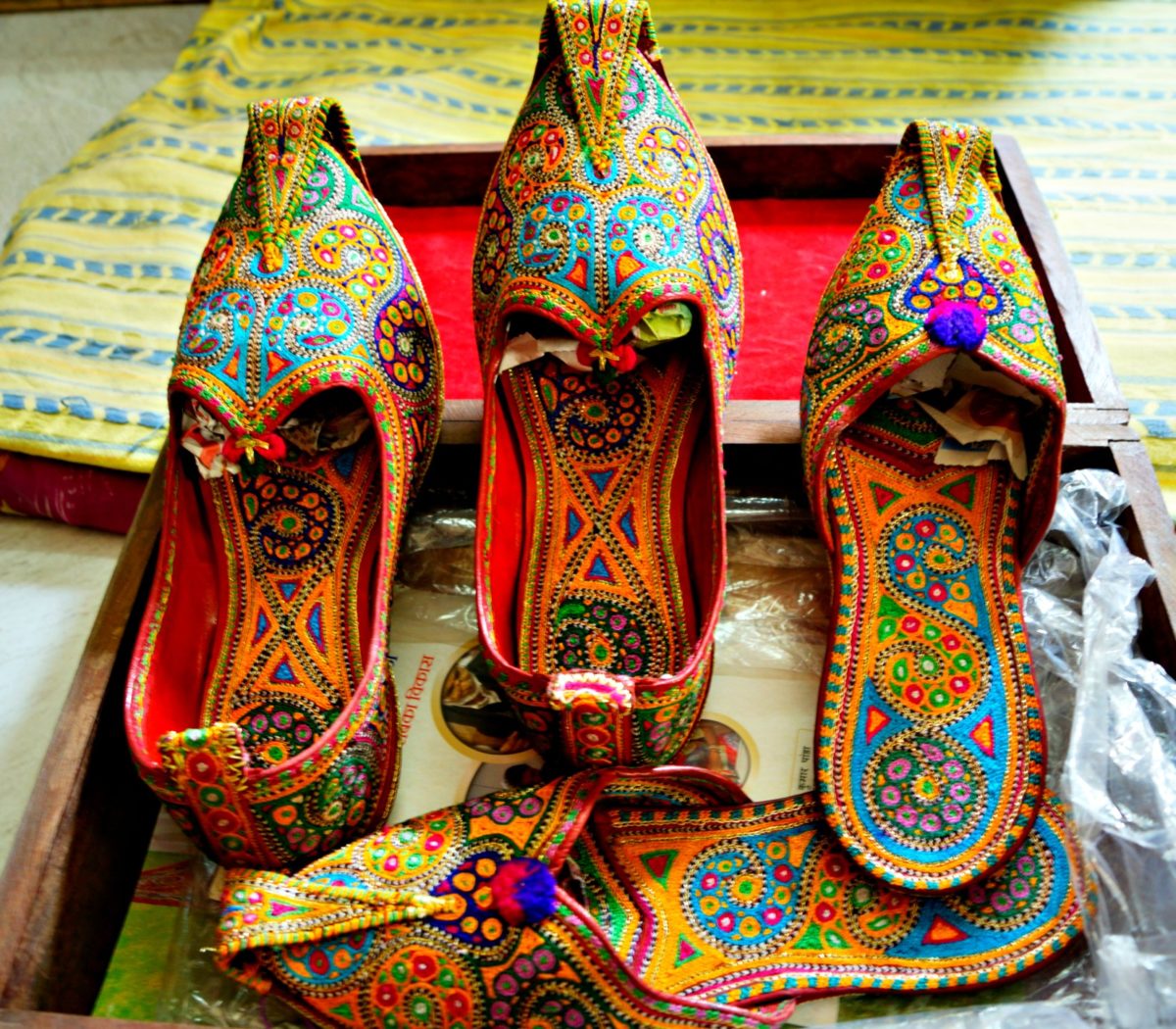 Unlike today where we can see most of the things being sold in all the streets, lanes earlier usually sold things after which they were named. People considered visiting Bazaars as a leisure activity, and wouldn't mind walking for miles for shopping. They were not just markets, but a great venue for people to gather, shop, gossip, share things and get entertainment.
Changing times and lifestyle that became busy changed the fate of Bazaars over time. People began preferring convenience and shopping became a routine activity, which made the vendors relocate and set shops closer to homes. Shops got centralised, vendors procured more than just what they were specialised in and set up all-in-one shops. As a result, we see one or two shops as per the names in these lanes today.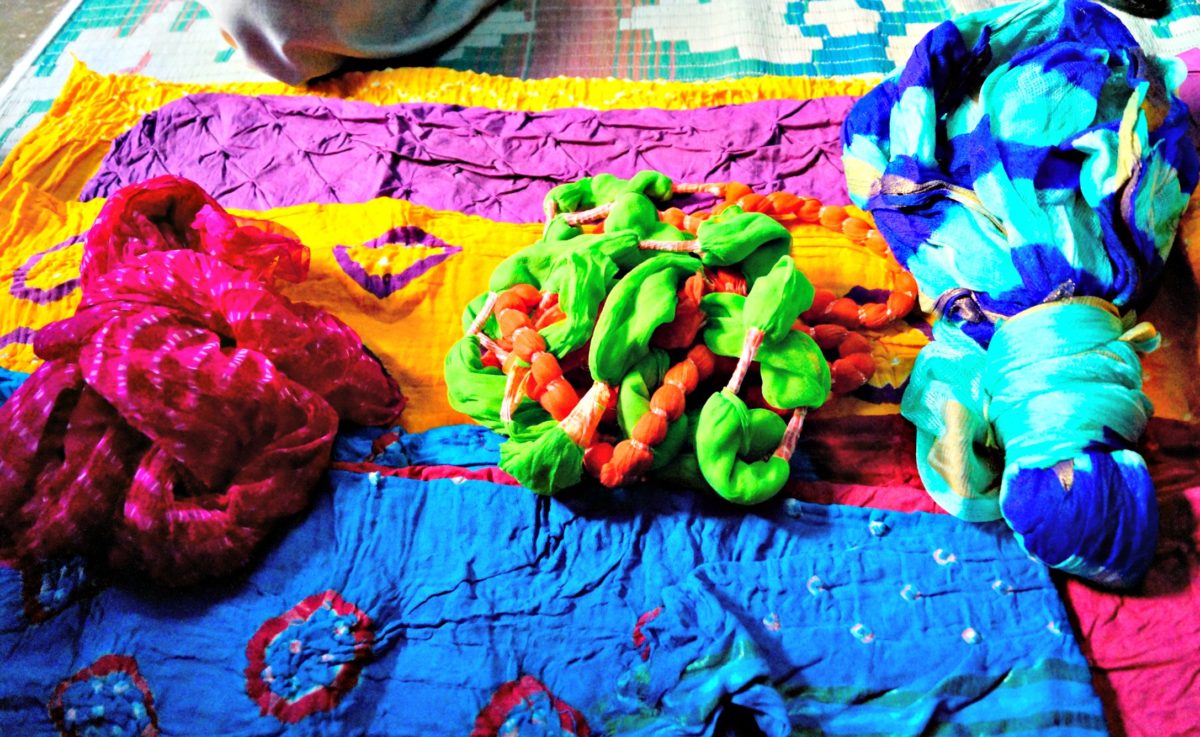 It was evening by the time we had roamed the streets, which still was actively doing businesses. We tasted some hot Jalebis at the lone remaining shop in Kandoyi Bazaar and headed back to the hostel.
It was surely a day well spent. A walk through the bazaars of Jodhpur is much more than just shopping. It's a walk in the history, culture, tradition and the heritage of Jodhpur.
PS: This post was originally written for Stop Hostels, as a part of my travel internship with them in Jodhpur.
You can also follow my stories on Facebook, Twitter, and Instagram.
[author] [author_image timthumb='on']https://thesologlobetrotter.com/wp-content/uploads/2015/04/Untitled-design-1.png[/author_image] [author_info]Reshma Narasing is a dreamer, a bibliophile, a hopeless travel addict, a passionate writer, and a girl who gulps down large mugs of coffee many times a day. The Solo Globetrotter is the place where she takes people like you virtually, sharing her combined love for traveling and telling stories. [/author_info] [/author]
Subscribe to my posts by email for travel inspiration, destination guides, tips & stories. No spam!