What's the first thing you're looking for when choosing a backpack? When it comes to me personally, I respect practicality over everything else. During my younger years, the design was also a very important factor, but right now, I appreciate comfort a lot more.
Luckily, nowadays, I'm not forced to choose between these things, as there are some truly tremendous rucksacks currently on the market. Standard's Daily Laptop Backpack is certainly one of those ultra-modern items that caught my attention immediately. Still, the potential is one thing, but did this backpack really live up to the hype? Read my review below and find out.
Dimensions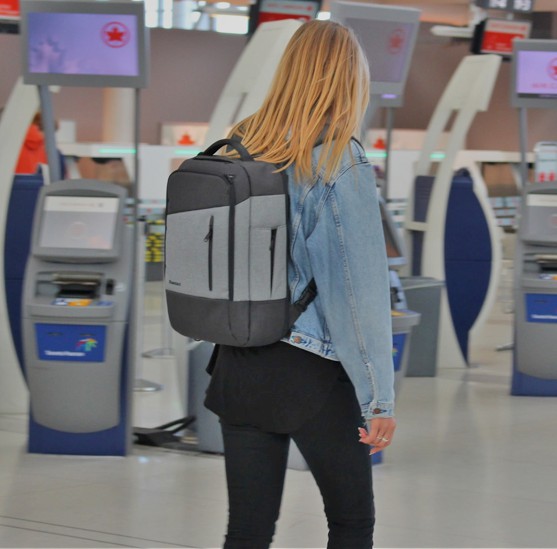 I'm not big, and those huge backpacks aren't really my cup of tea. Perhaps that's the first reason why the Daily intrigued me. You see, with the size of 45 x 28 x 15 cm, it fits right into that middle ground of not being cumbersome, while still having plenty of available space.
To be exact, overall capacity is set at 18L. One additional advantage that the Daily has over the competition is the overall weight, or lack thereof, weighing in at just 2.2 lbs.
Everyday usage
As Standard's designers like to point out, their gear always scores high figures when it comes to practicality. Well, judging by my impressions with this thing, nothing has really changed. Similar to its bigger cousin, the Carry-on Backpack, the Daily also has that unique 3-in-1 design. This means that this rucksack can be used for work, but it would also be very suitable for travel and as a laptop holder.
It has plenty of modern features
If you're someone who has to carry around important digital information on a daily basis, this backpack will be your ideal companion. Now, I'm not just saying that because of its especially dedicated laptop compartment either. The feature that stands out the most is its RFID-secure pocket! This means that no matter where you travel, you'll have that additional peace of mind that only a few backpacks can provide.
Furthermore, if you want to additionally secure your belongings, know that the Daily also comes with lockable zips from a popular YKK brand. Apart from safety, integrated USB port presents another neat feature, allowing you to charge any of your devices whenever you want.
Ultimately, it's very hard to keep a classy design and incorporate a water bottle into the mix, but Standard designers managed to do so by implementing a collapsible pocket which serves the purpose perfectly.
Construction
I already mentioned that the Daily is extremely lightweight, and that was possible because of the modern materials used in its construction. This fabric is otherwise known as 310D nylon, and aside from looking great, it's also quite durable as well.
Still, its best feature is probably the water resistance, meaning that you'll have no problems with keeping it clean. Another great touch is the rain cover and another shoulder strap, both of which are included with the shipment.
Available compartments
The first thing you'll notice is the three outside pockets, ideal for all of your quick grab essentials. It doesn't end there, though. On the inside, you will find an abundance of available compartments, most notably, 3 big mesh pockets, keeping all of your belongings safely in check.
Besides the aforementioned laptop sleeve, there's also a tablet sleeve on the inside as well, suitable for any 10" model. Finally, we come down to the camera and lens pockets, ideal for all you photography enthusiasts out there. These compartments are ideal for your smaller DSLRs, and even offer some space for lenses as well.
Lifetime warranty that comes with free shipping
What's left to say about this awesome backpack? Well, how about the fact that it comes with a lifetime warranty as well as the satisfaction guarantee? Not a lot of backpack manufacturers are willing to propose these terms, but Standard takes one step ahead of everyone else here, and it's well appreciated.
On top of all, they were also willing to include free shipping to spice things up even further. What a tremendous deal!